Ellen DeGeneres is facing some backlash over comments made toward Euphoria's Jacob Elordi about his apparent discomfort with onscreen nudity.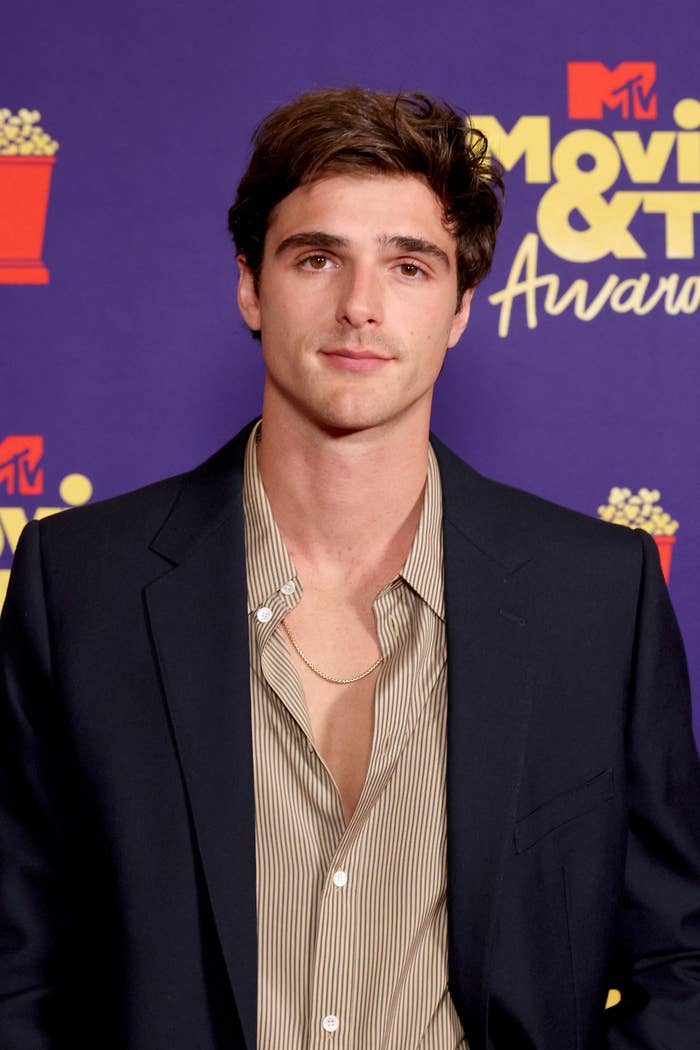 The 24-year-old portrays Nate Jacobs, a teenage jock-like character who often appears shirtless, and sometimes fully nude, in the HBO drama series.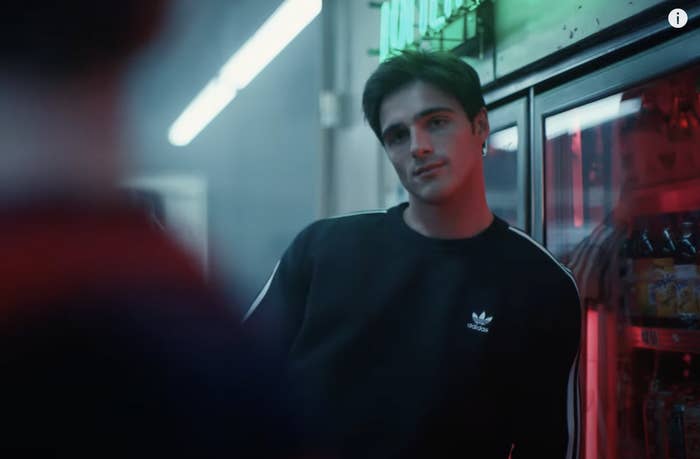 Sitting down on The Ellen Show this week to discuss his role in detail, Jacob found himself being questioned about the nude scenes at length.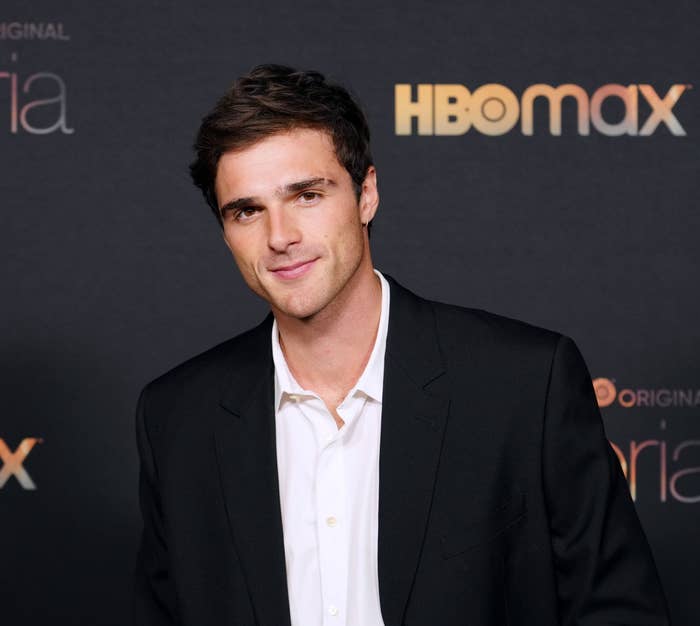 "You're naked a lot," Ellen says. "How does that feel… When they write you into the script, do they say, 'Hey, how do you feel about being naked?'"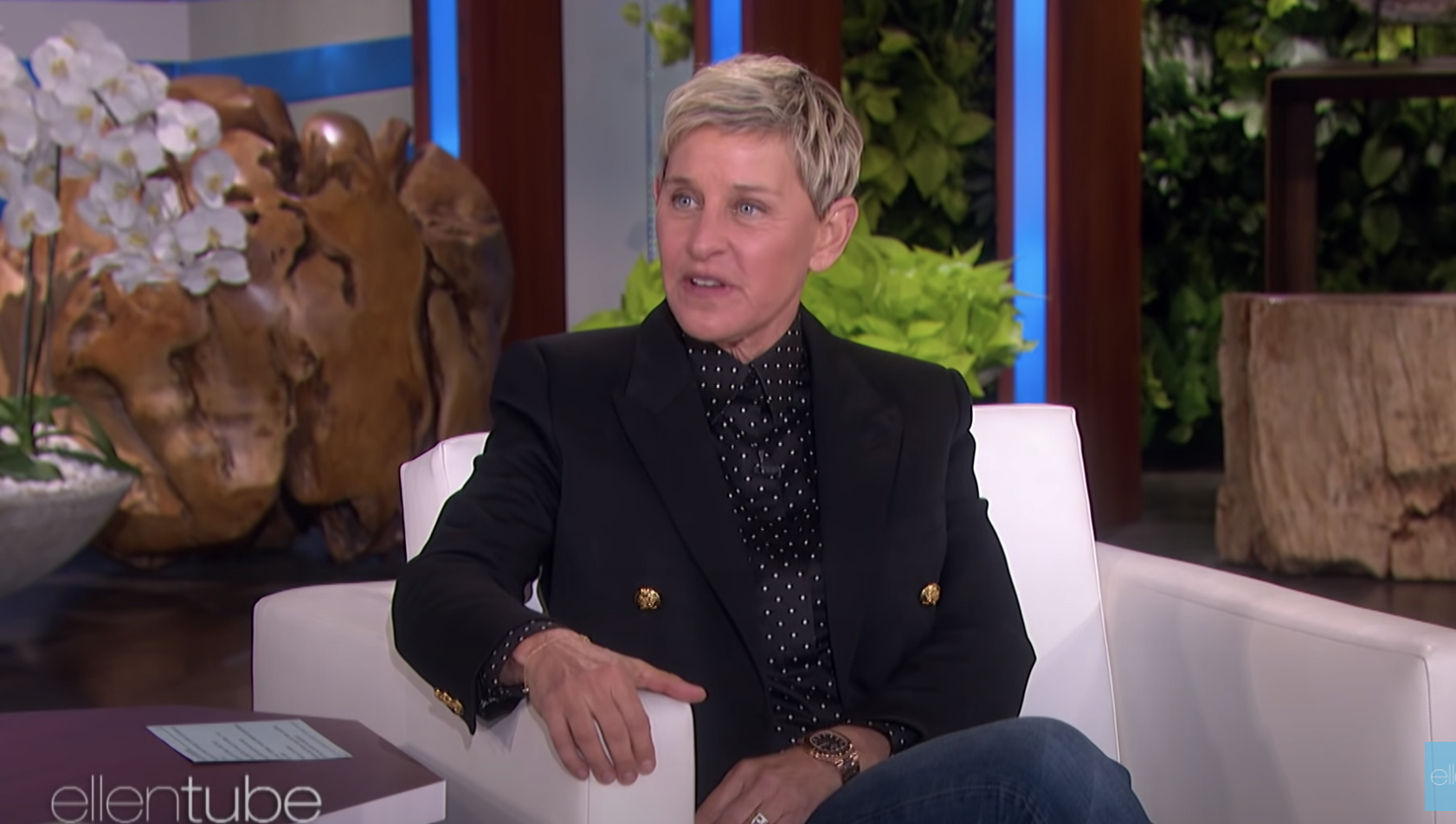 Stifling a brief giggle, Jacob replied: "You have no choice."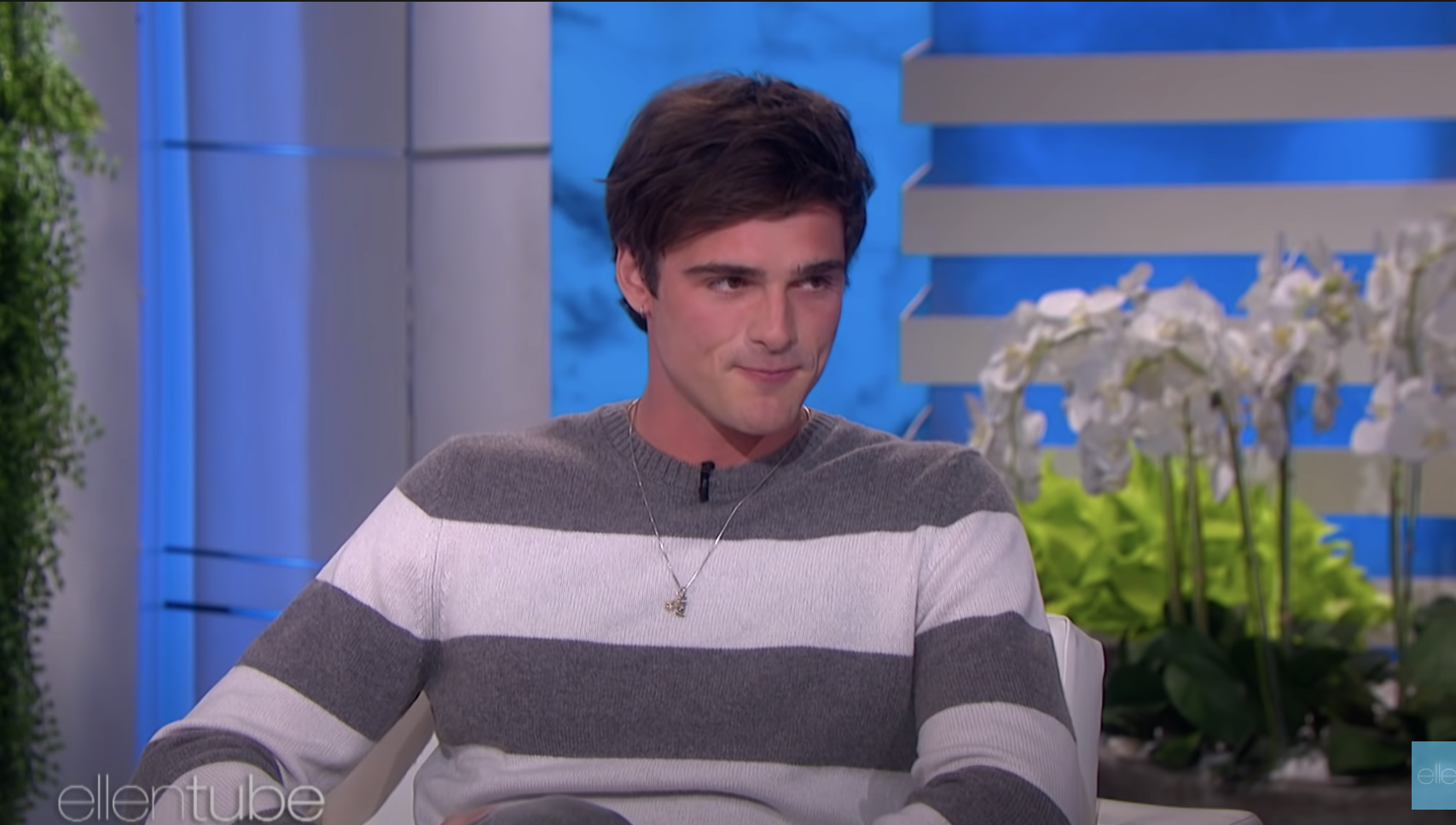 He continued, "Every scene is like, he sleeps with this person, he does this with this person naked," referring to his frequent nude scenes throughout the show's script.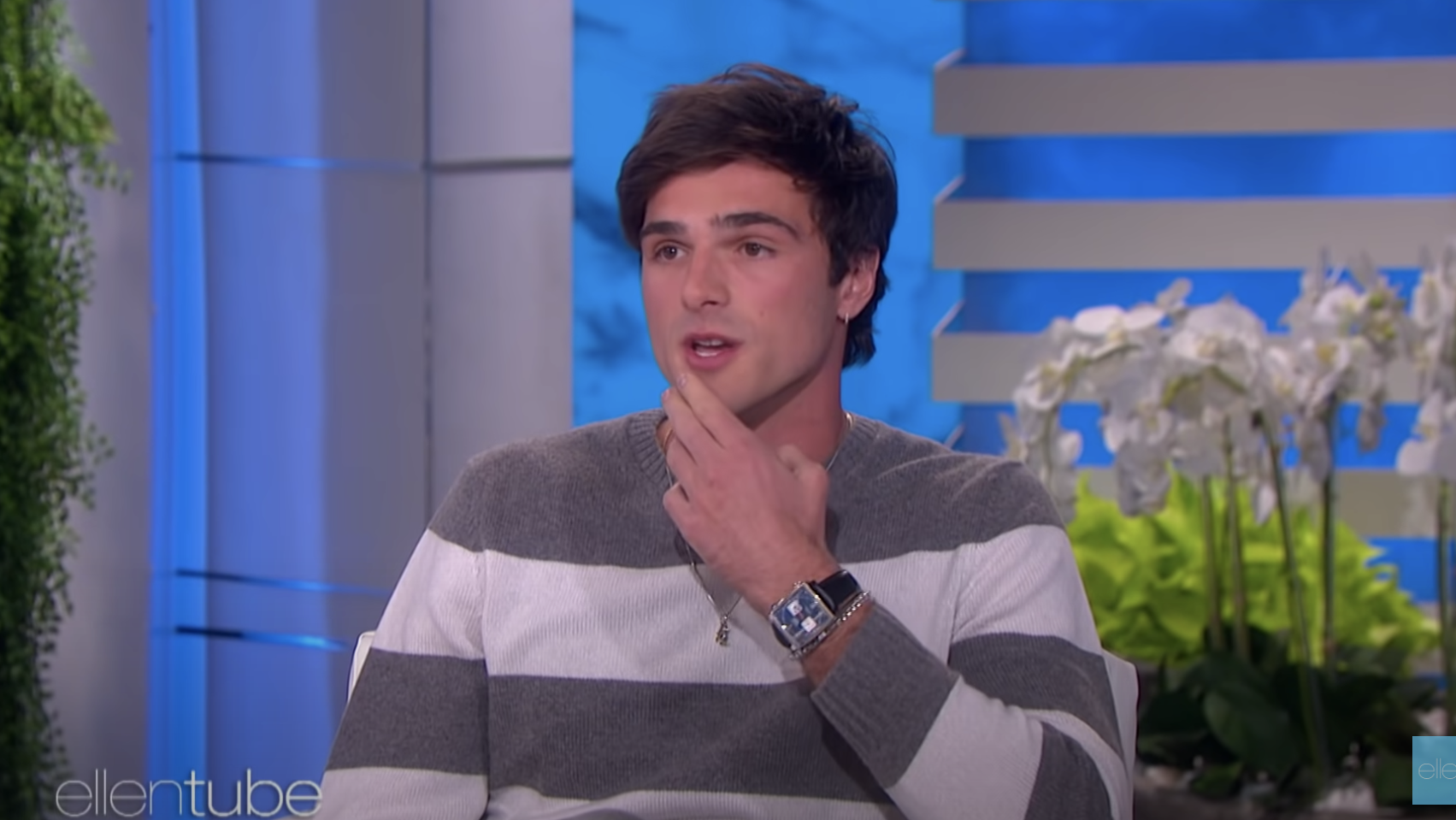 "But it's like, it gets to the point. I've done some movies where it's like… [my character] goes to the mall shirtless. And you're like, 'Why?'" he said.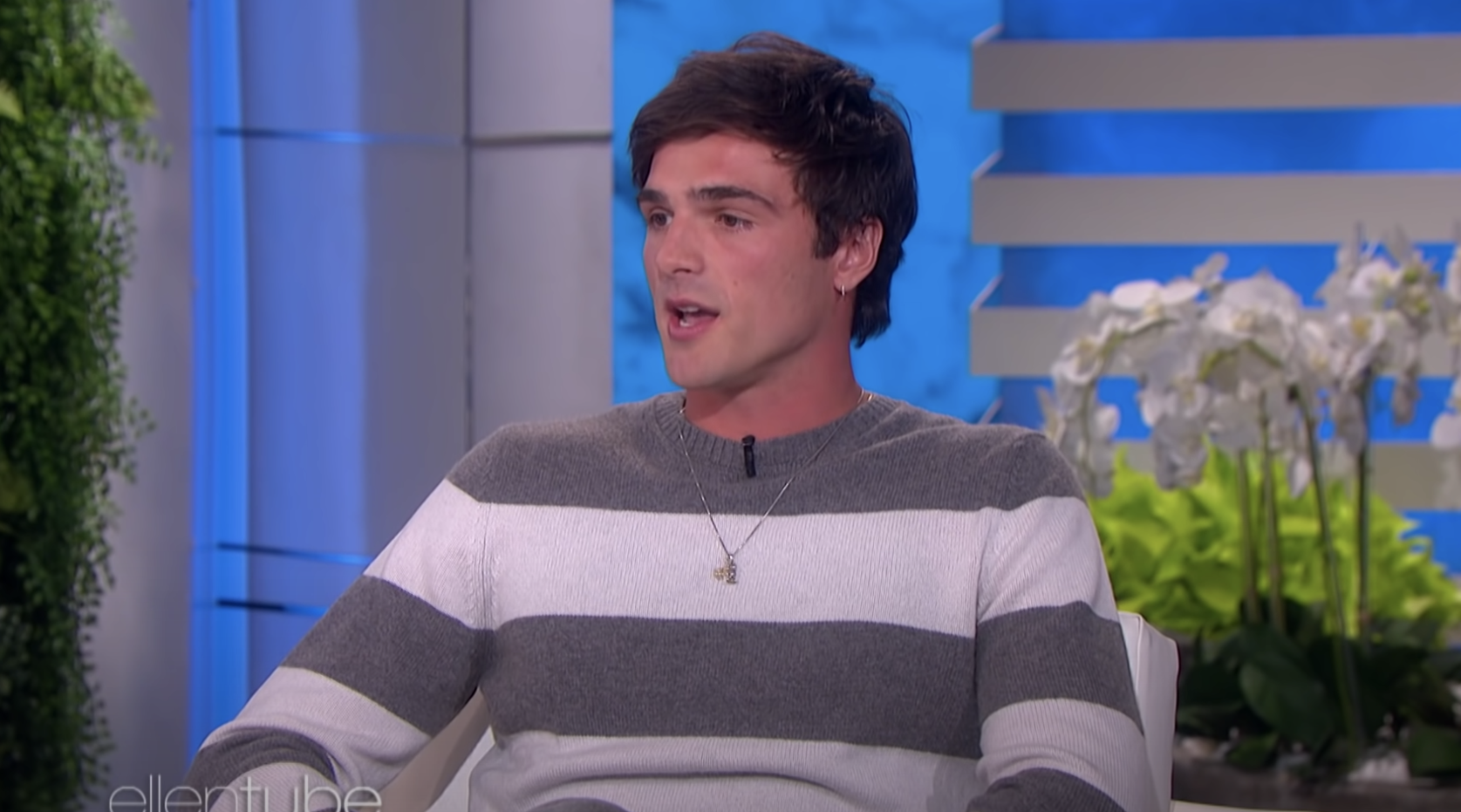 In response, Ellen said: "Well because look at you, that's why," causing Jacob to blush and awkwardly take a sip of his drink.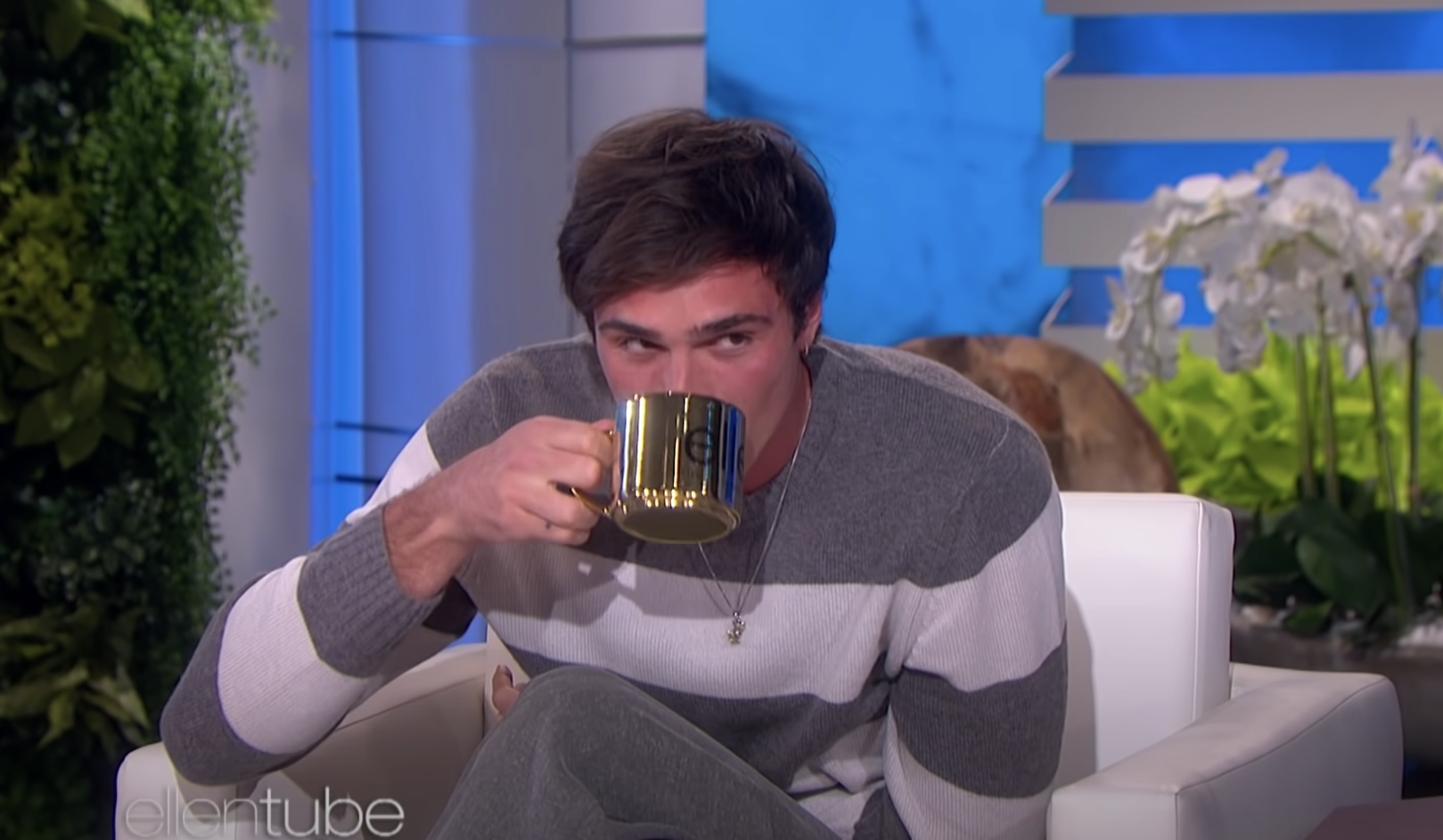 After a prolonged silence from Jacob while the audience cheered, Ellen elaborated: "But I just was wondering because, you know, for women I think they probably would ask a woman [if they] mind being naked on camera. I'm just wondering if they ask you, or if you just are surprised when you open the script."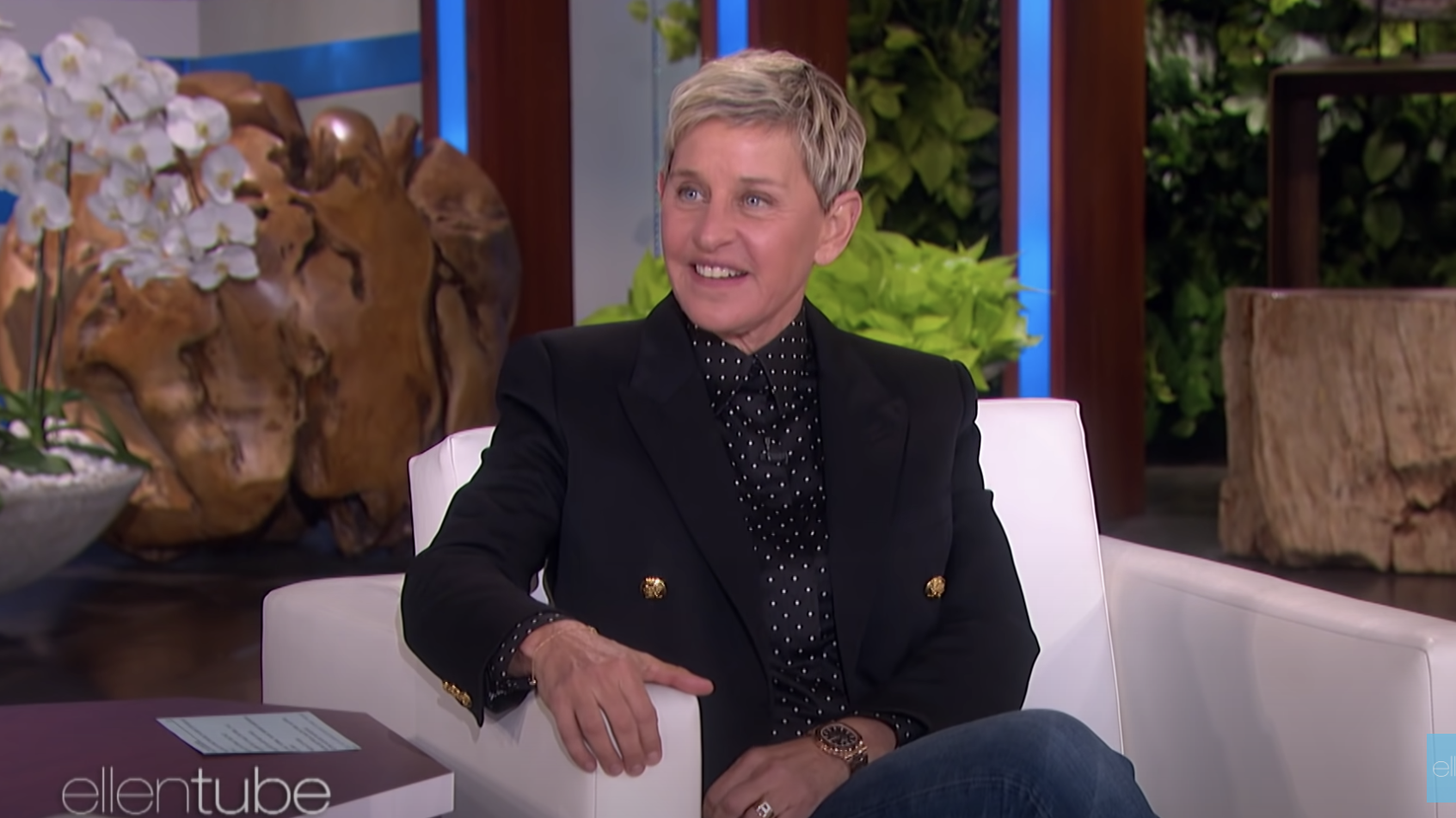 She added, "Also, like you said, you're comfortable now 'cause you've done it enough?" to which Jacob nodded.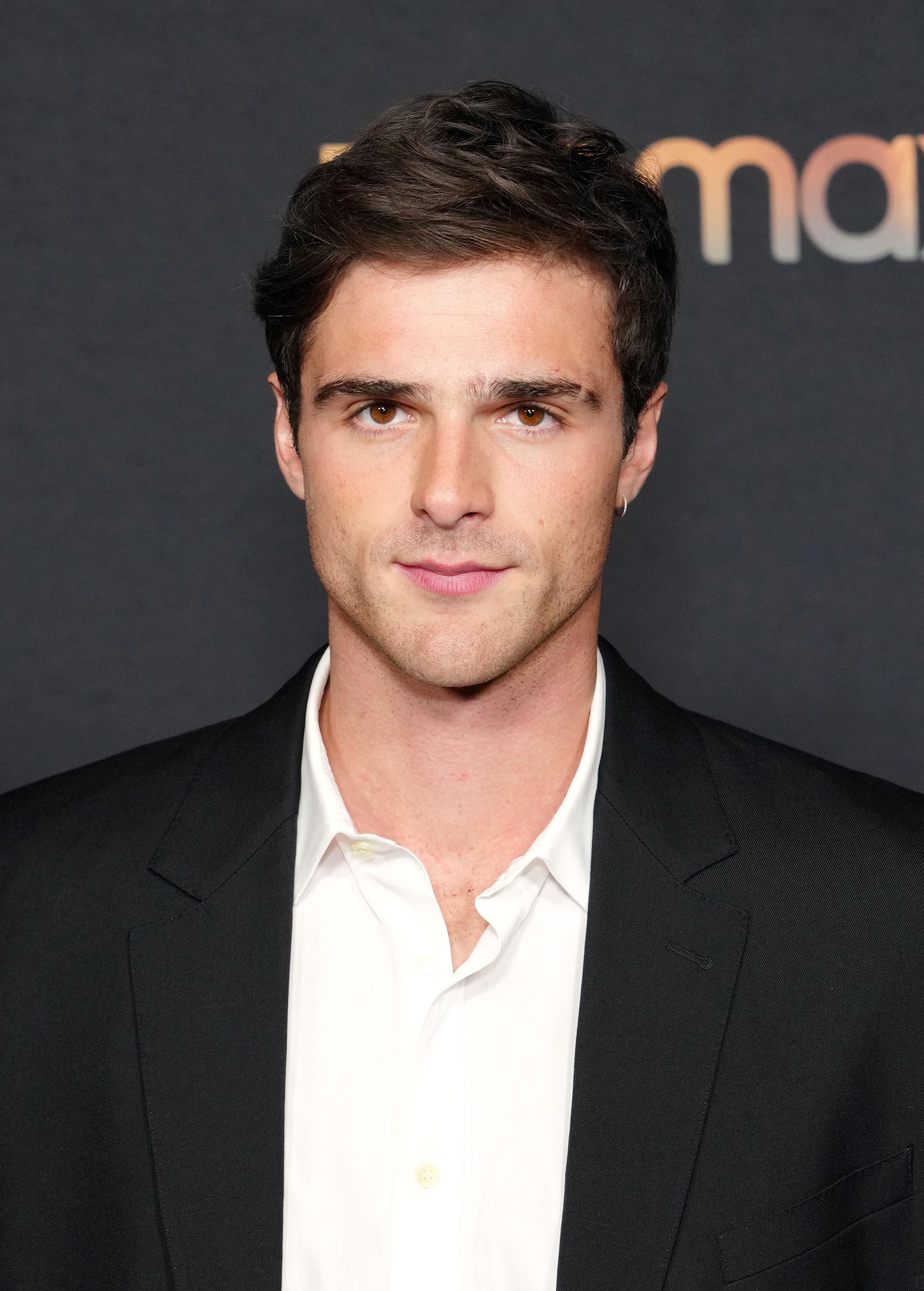 "Well I think on Euphoria it comes with the territory of the character," Jacob explained. "[Nate is] this ultra, macho, masculine jock. So those guys, I think, tend to get around pretty shirtless, so it's sort of OK."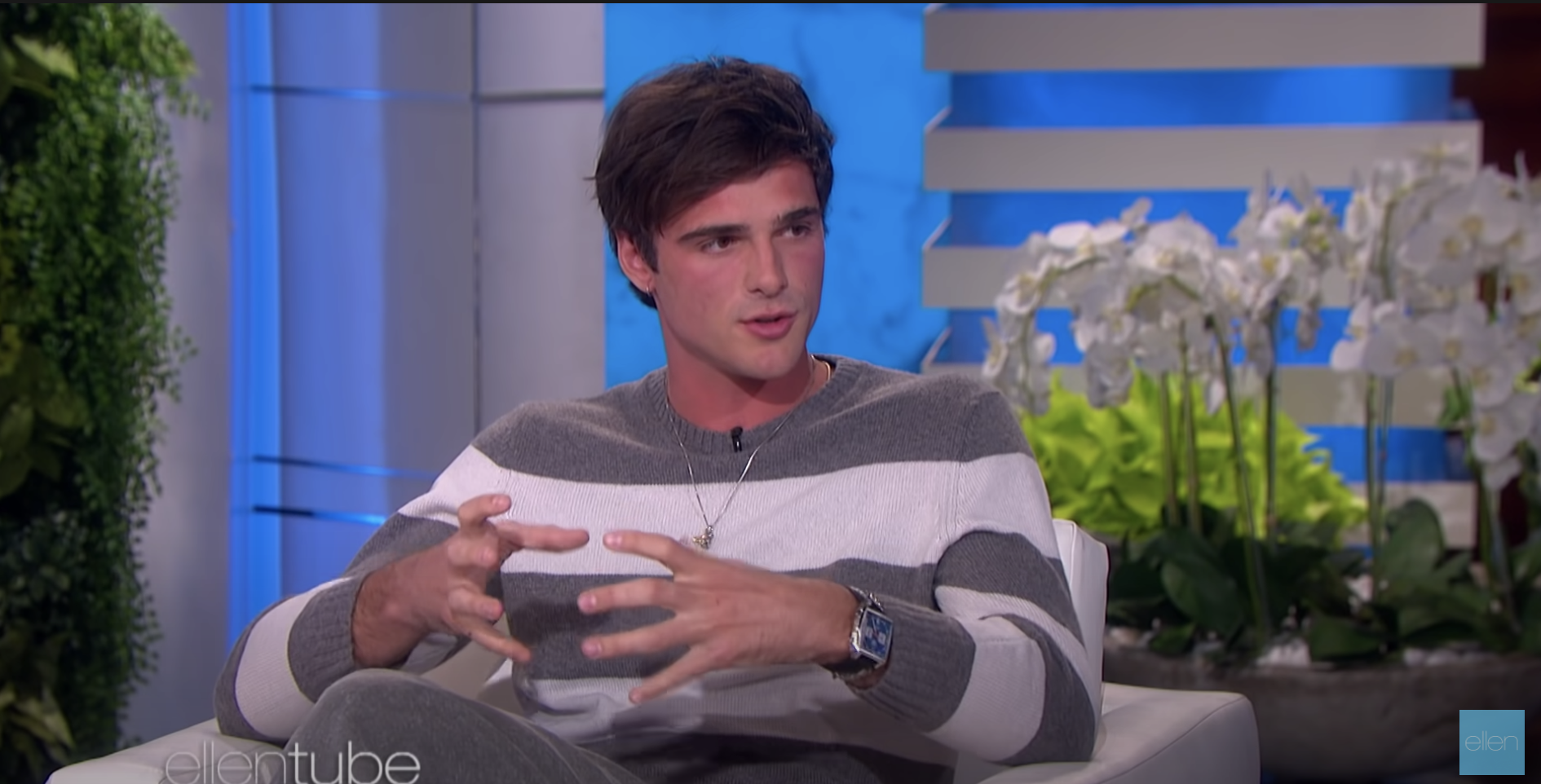 Jacob went on to share that the cast have an intimacy coordinator on set who helps ensure that they're all comfortable during filming. He also added that the continuity of the same crew members from season to season has further allowed him to feel at ease.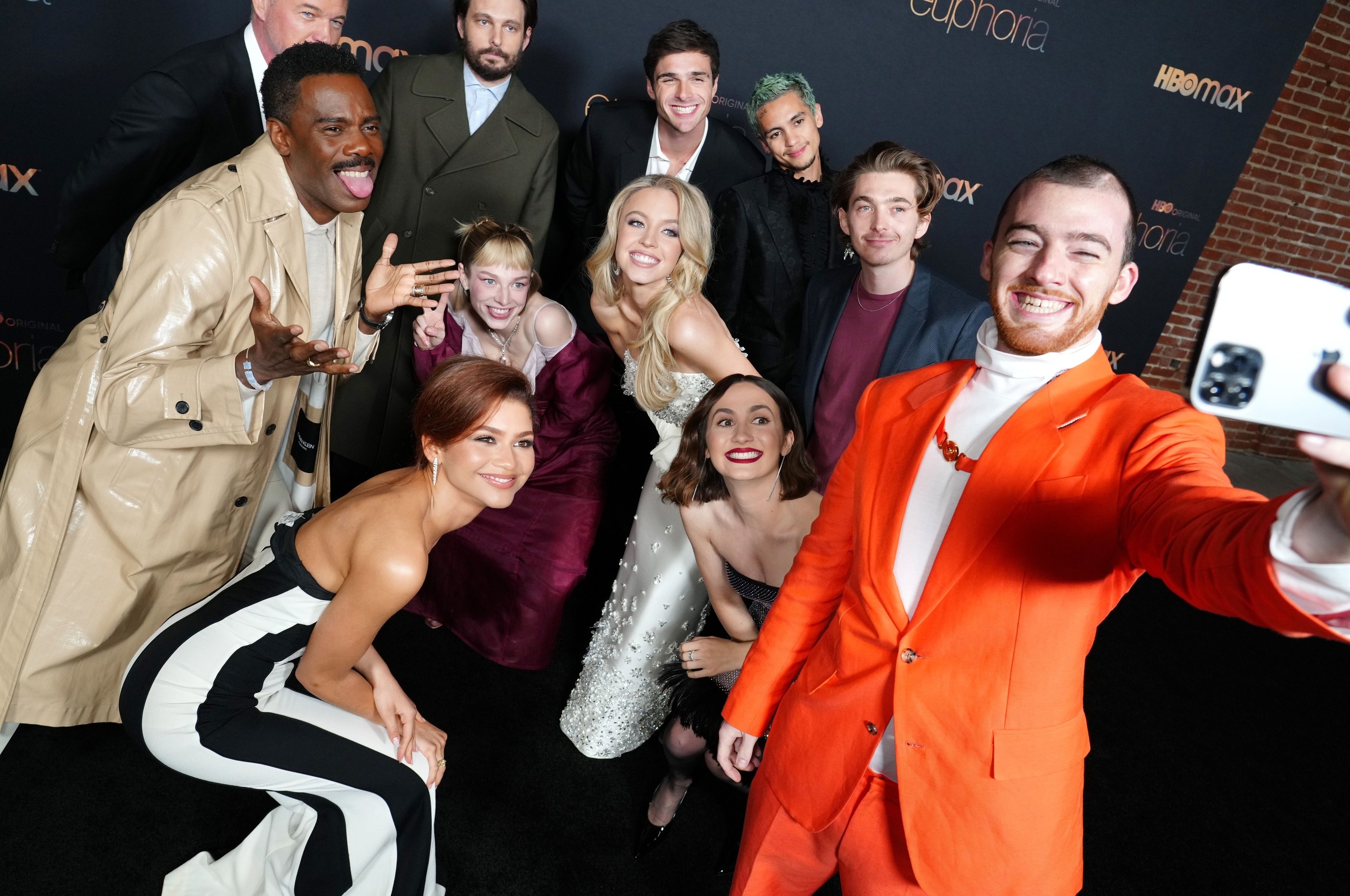 However, in spite of Jacob suggesting he was OK with the nudity, fans are now calling Ellen out for her response to his comments, suggesting that the host was objectifying and sexualizing the young actor.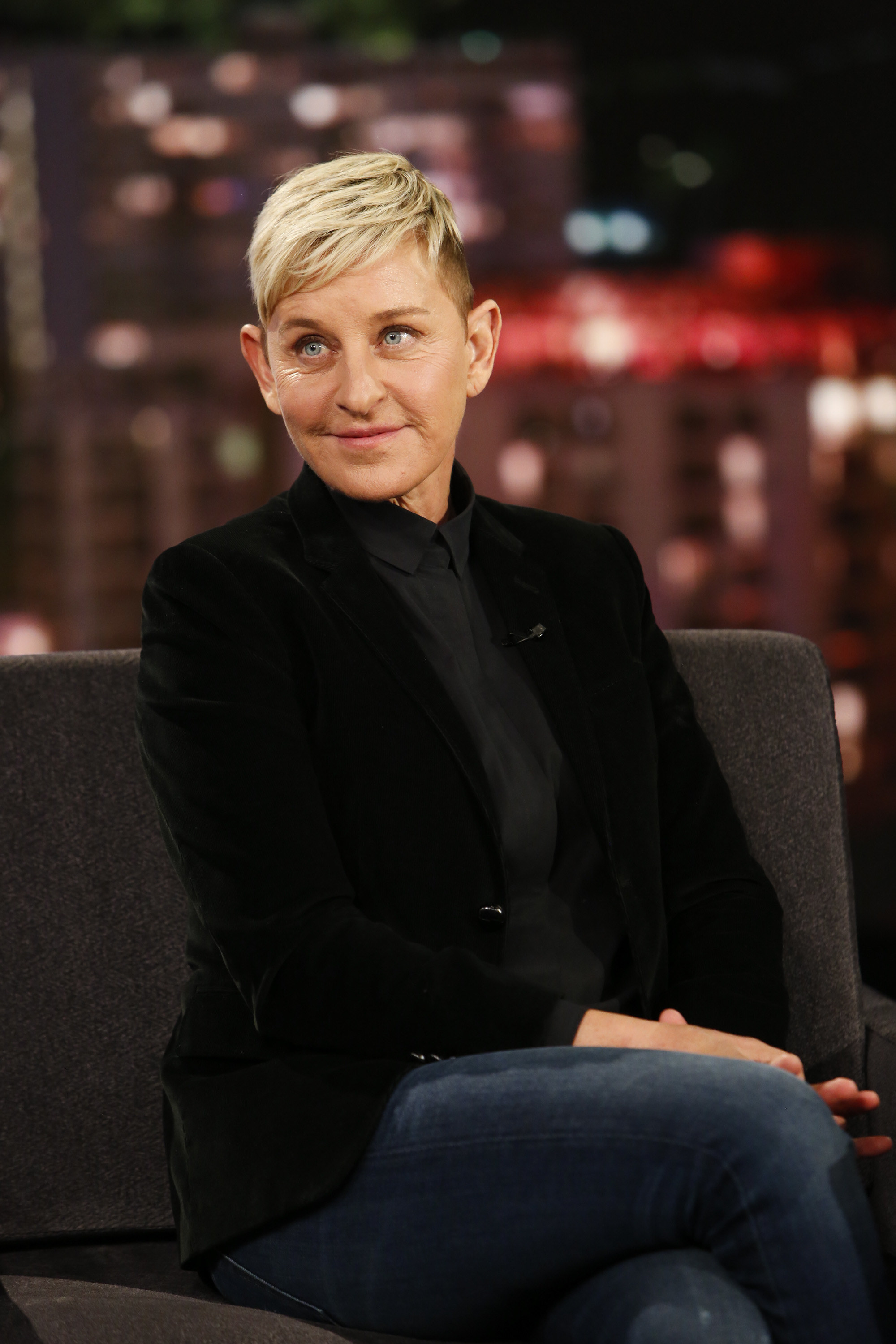 "It's sad because people shouldn't be sexualised like this. He seems uncomfortable," one person wrote under a reposted clip from the interview.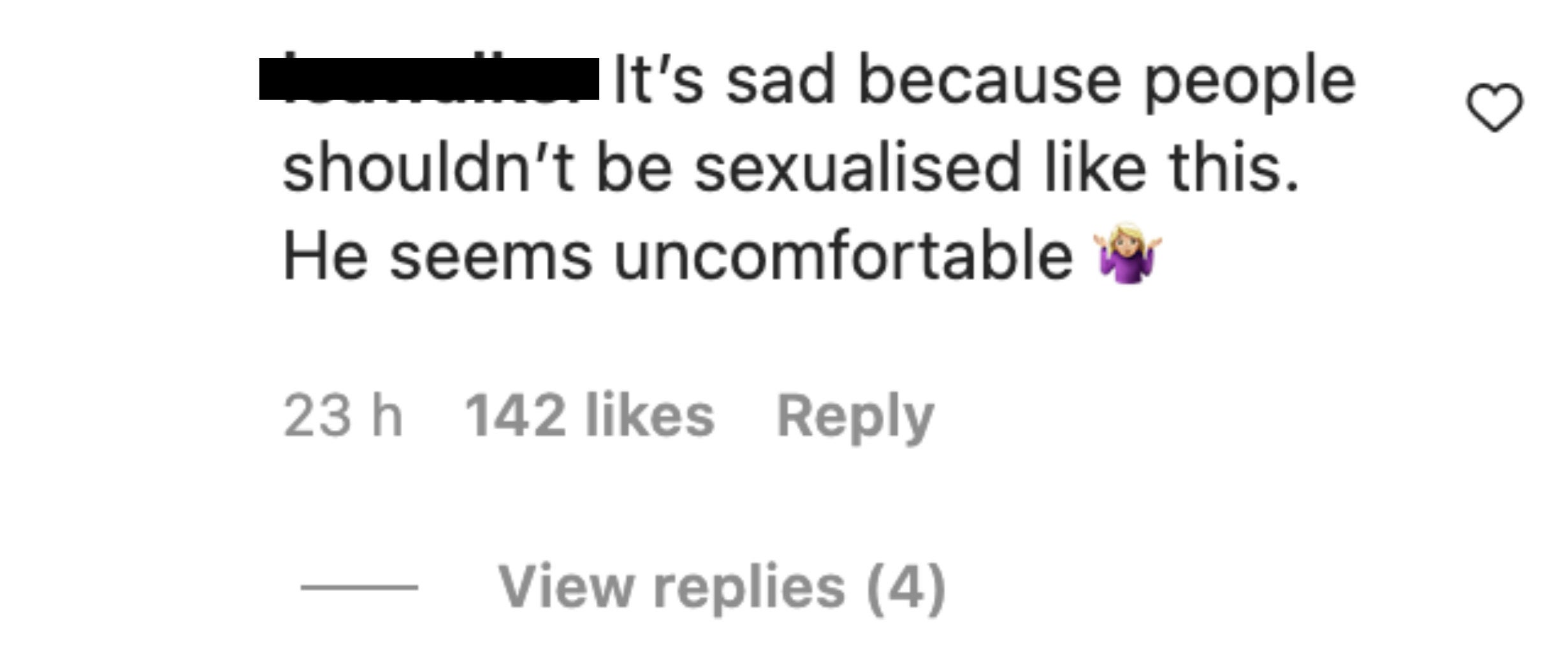 Another commented, "I don't love Ellen's objectification :/ felt kind of like 'well what do you expect, you're hot, you'll be objectified' but IDK I could be adding a lot that isn't there."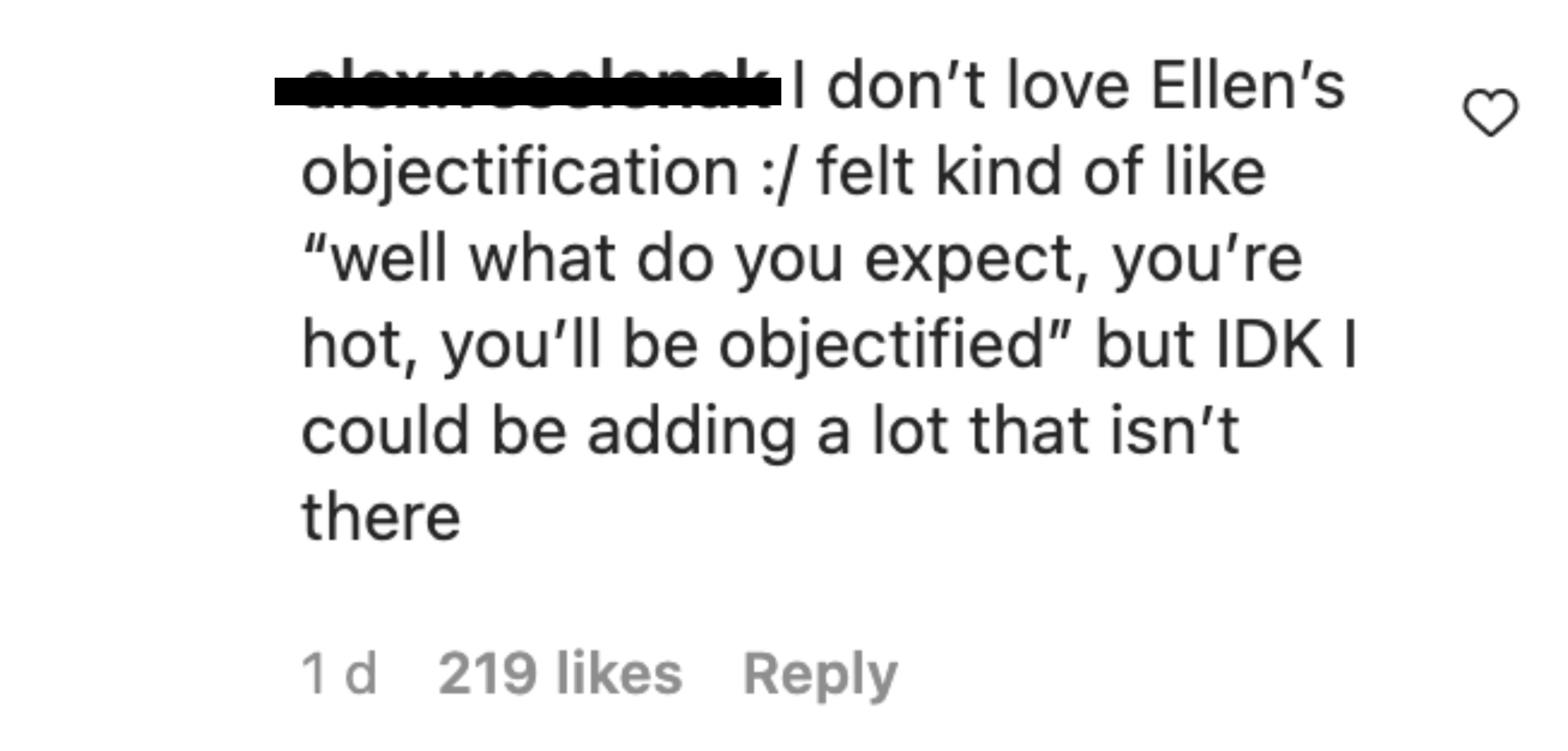 "Her interviews get worse and worse. Most hosts learn and do better…" another person wrote.

Many fans then raised the subject of gender, noting that the exchange would likely have caused far more controversy if it'd been an older male interviewer making such comments to a young woman.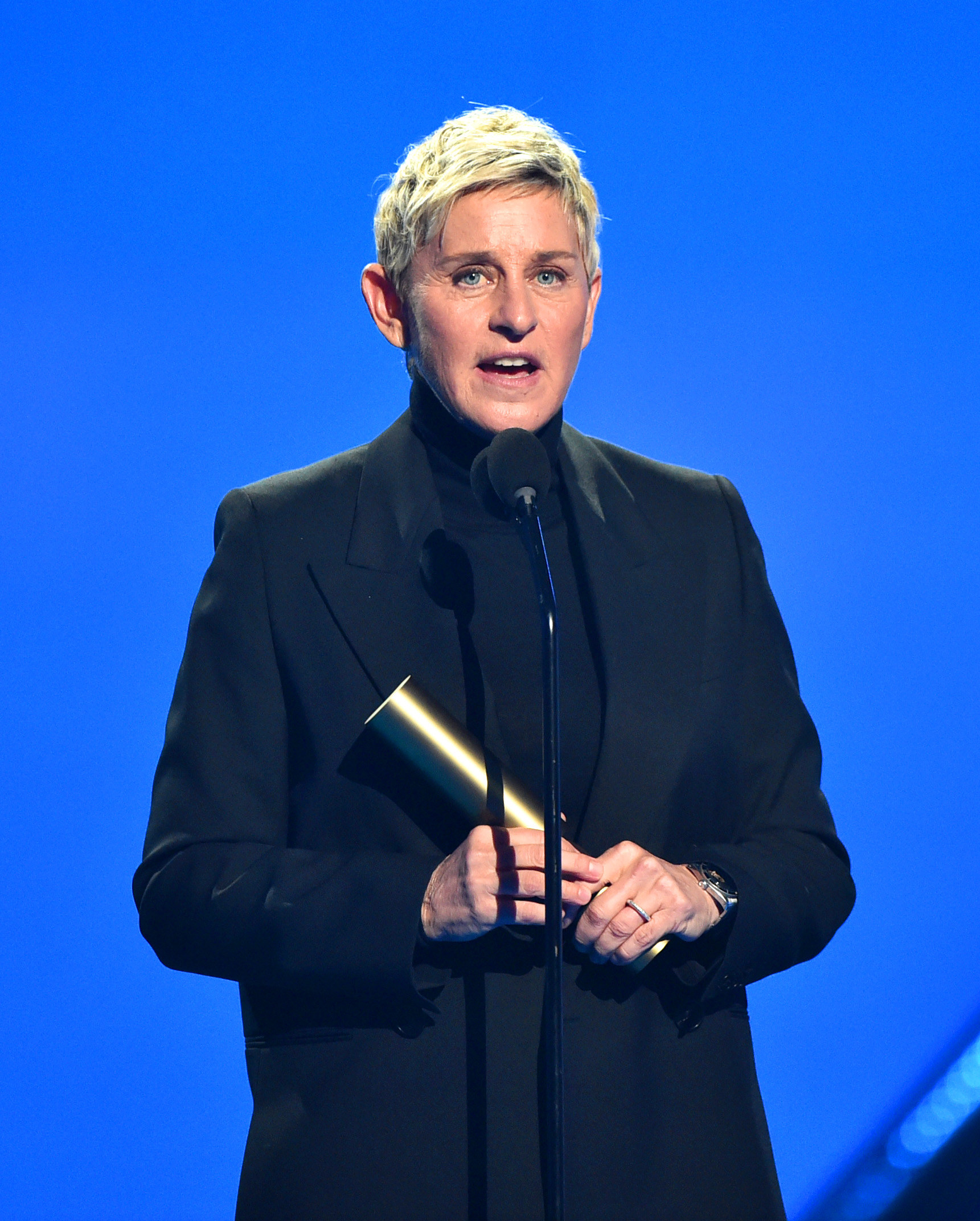 "Ellen's last statement is rather creepy if you change the context; hot young [woman] is interviewed by big time tv host and has to talk about their bodies as objects and made to feel like they are being undressed with their eyes," one person said.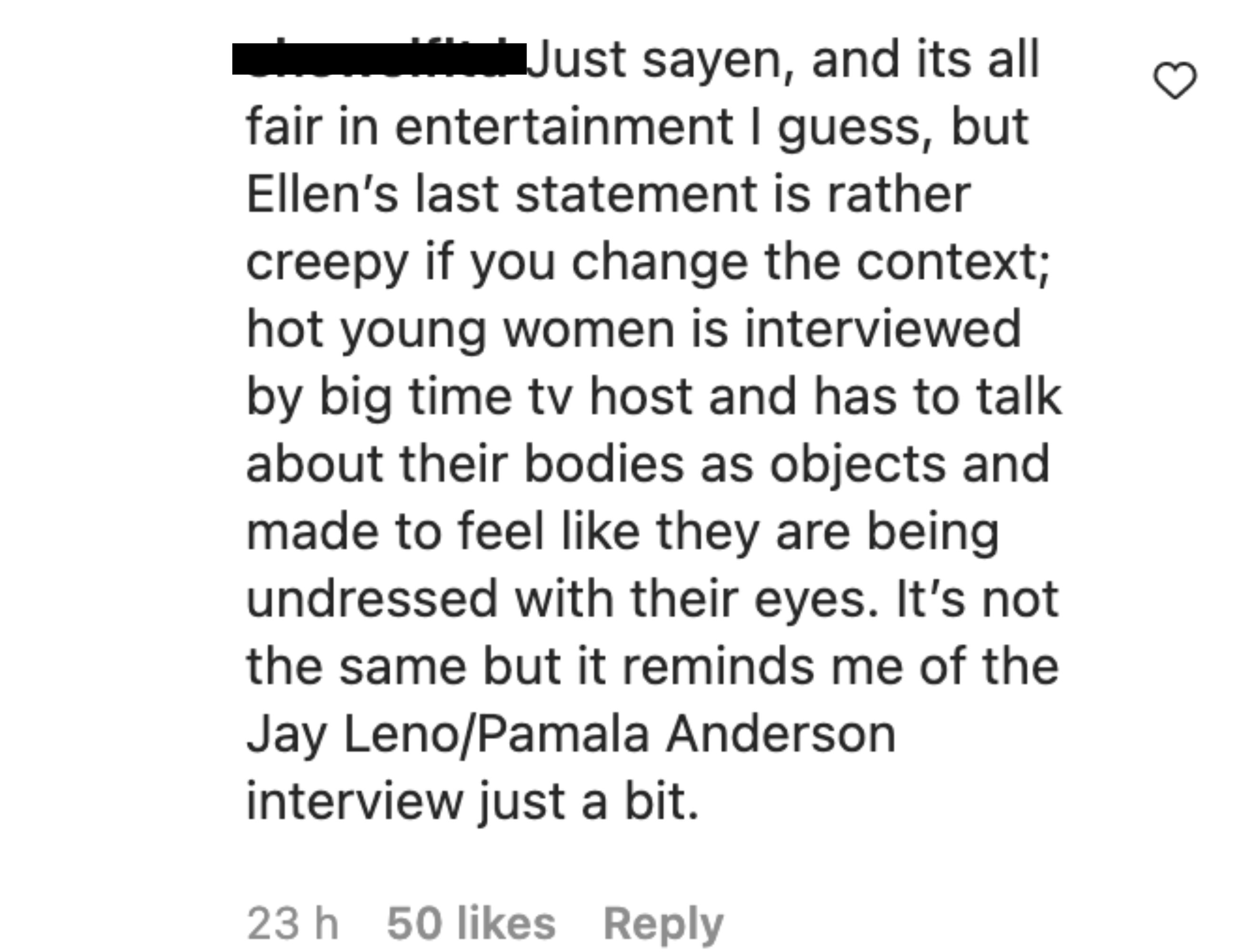 "cringe at Ellen for sexualizing him, if he was a [woman] this would not have been ok…. Should be the same for all," echoed another.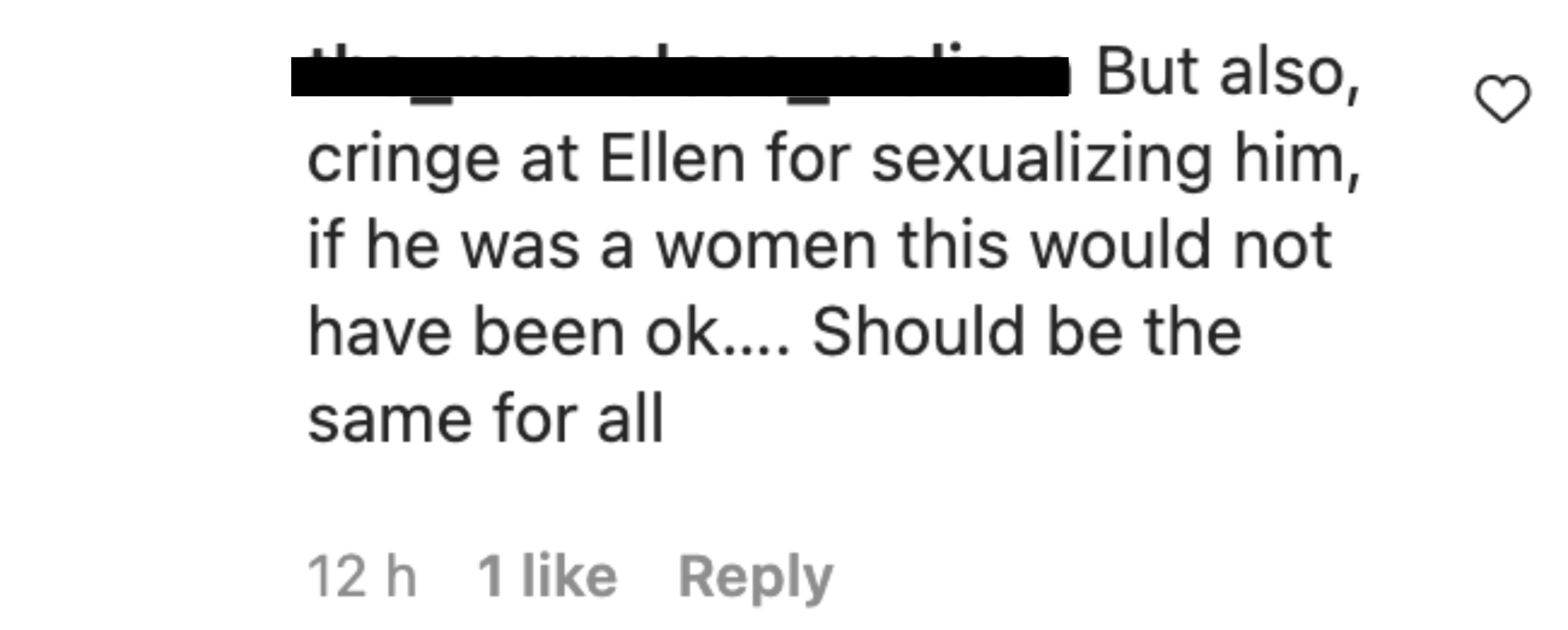 "Wouldn't we be kinda peeved if Ellen was a guy saying 'well look at you, what do you expect' to a woman? That comment made me cringe so much," wrote another.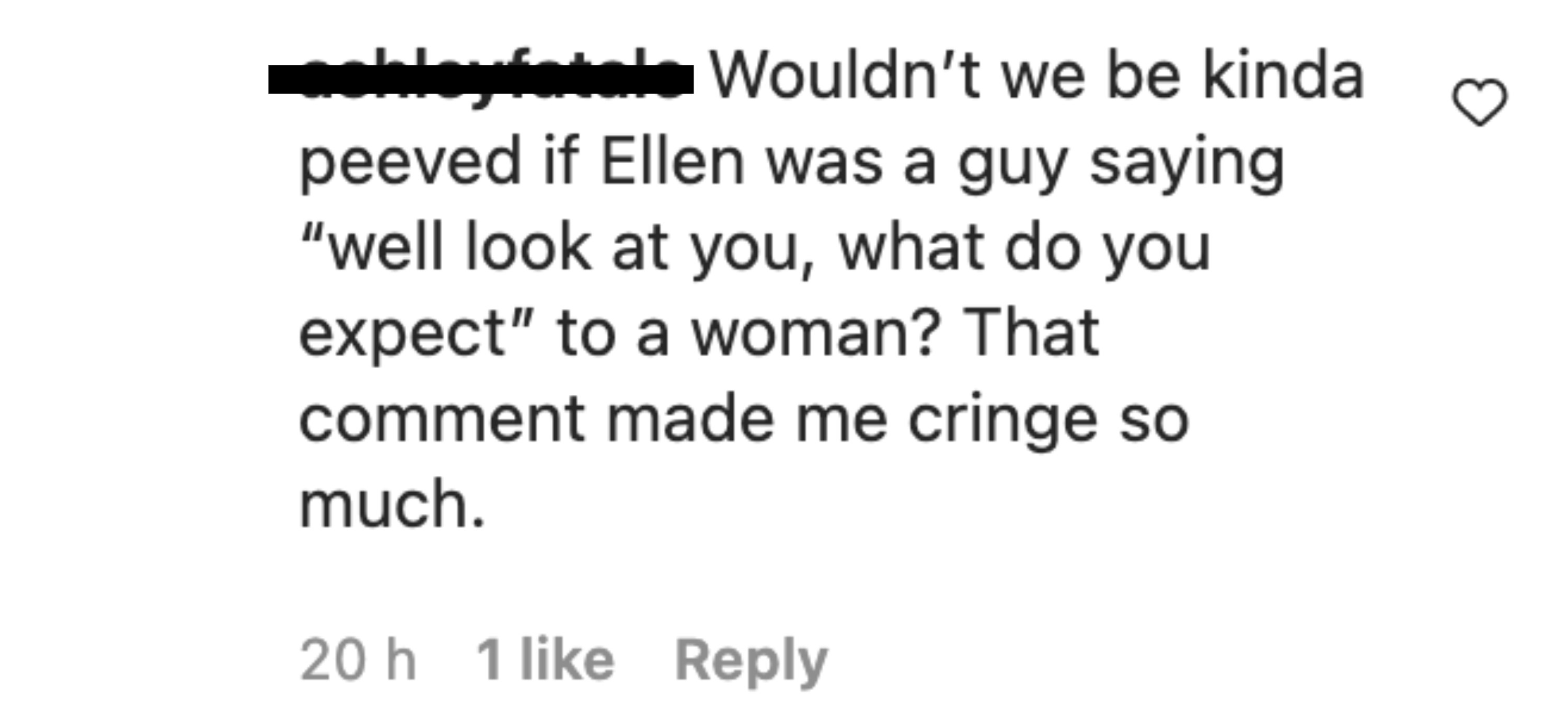 Meanwhile, several viewers picked up on Jacob's demeanor more broadly, noting that he seemed awkward and uncomfortable throughout the clip.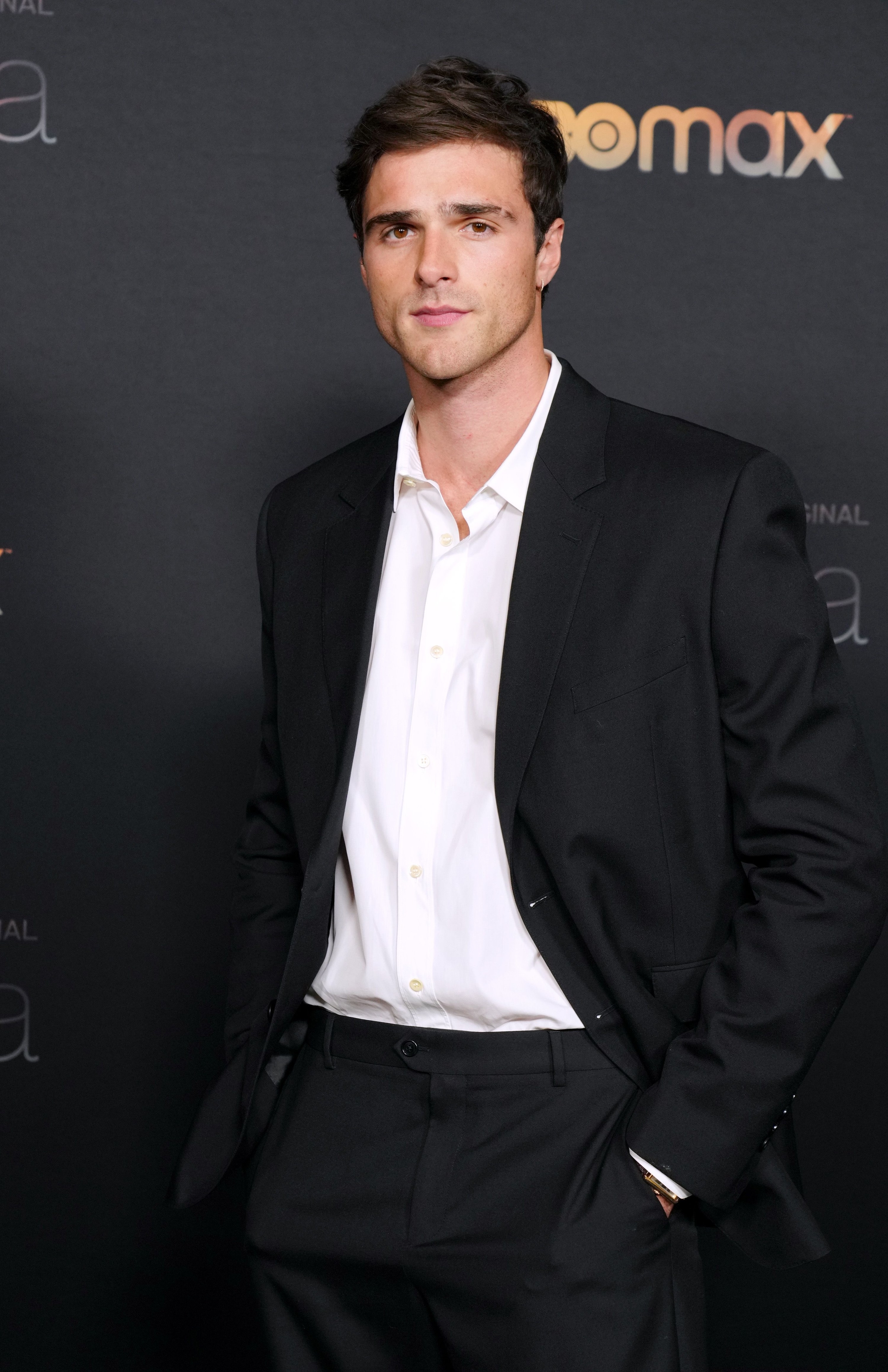 "I didn't expect Jacob [to be] that shy and awkward," reads one of the top comments on YouTube, which has over 1,700 likes.

"You can see how nervous he gets, each time he takes a sip from his mug or when he's moving around in his chair," another said.

And as fans unpacked Jacob's comments more specifically, many suggested that he almost seemed compliant and reluctant when discussing his nude scenes on the show — especially since he described his character's frequent nudity as "sort of OK."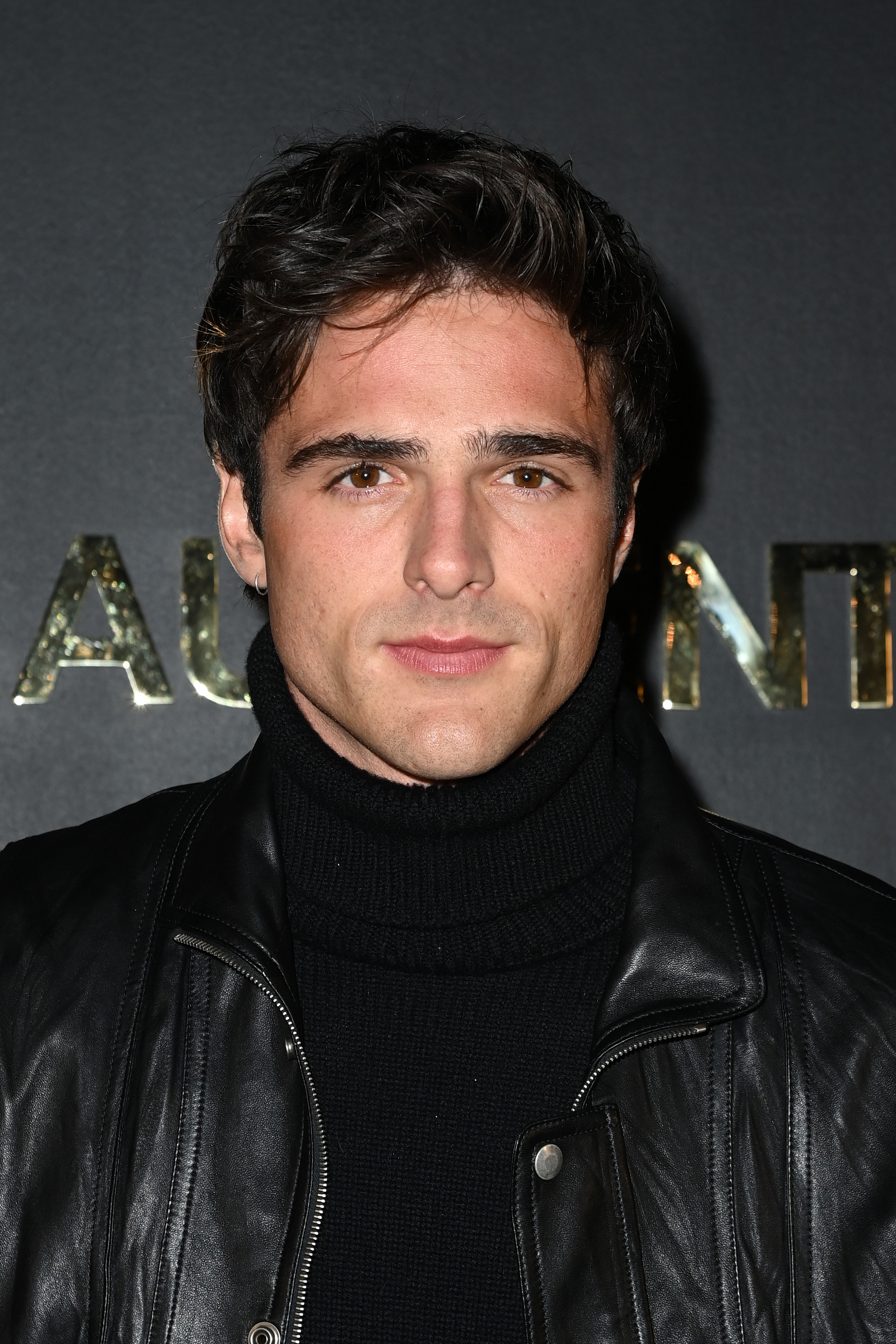 "I've never seen Euphoria, but is it just me or is this almost sad, like, 'please let me keep my clothes on…'" one user wrote.

In fact, the topic of nudity in Euphoria has sparked controversy throughout the series' run, with several actors revealing that the scripts called for many more nude scenes than what ended up onscreen — and there's been a lot.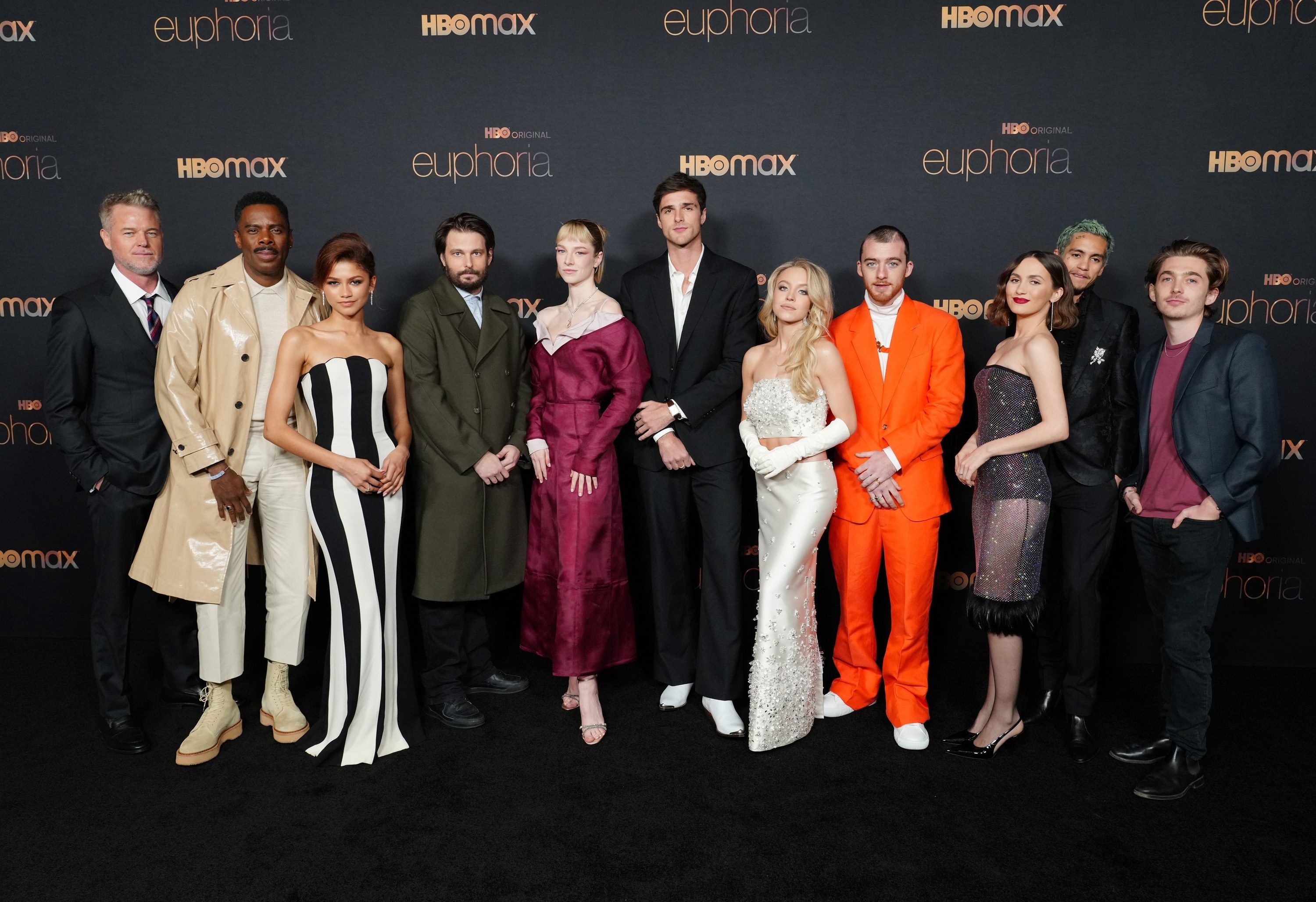 Earlier this week, Jacob's fellow male cast member Austin Abrams, who portrays Ethan, revealed in an interview that he and his group of backup dancers were initially set to perform a shirtless dance number wearing nothing but a pair of tight underpants while getting "lathered down in oil."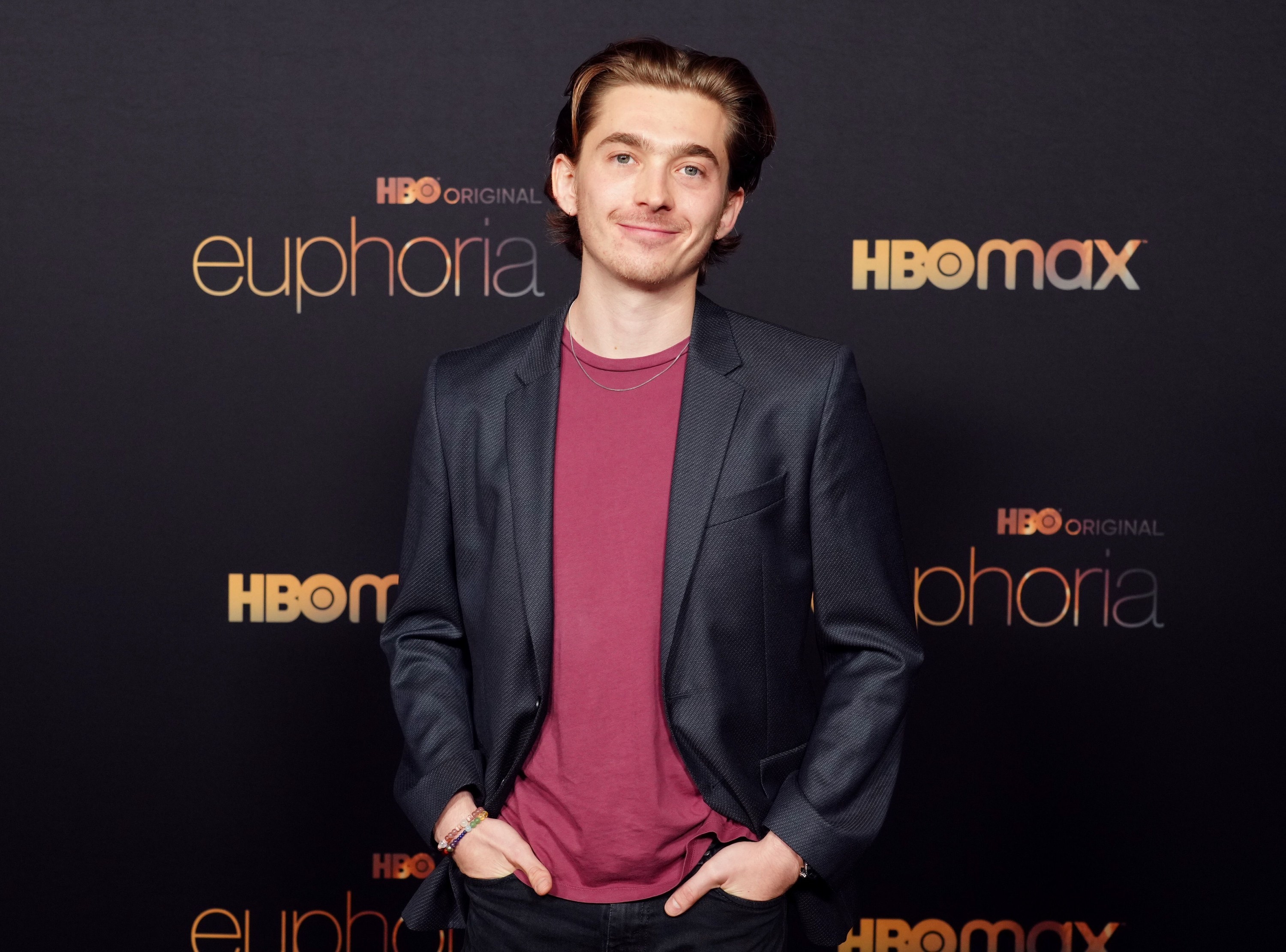 But after changes were made to the script last minute, the scene ended up being changed, and Austin admitted he ended up finding the shoot "really fun."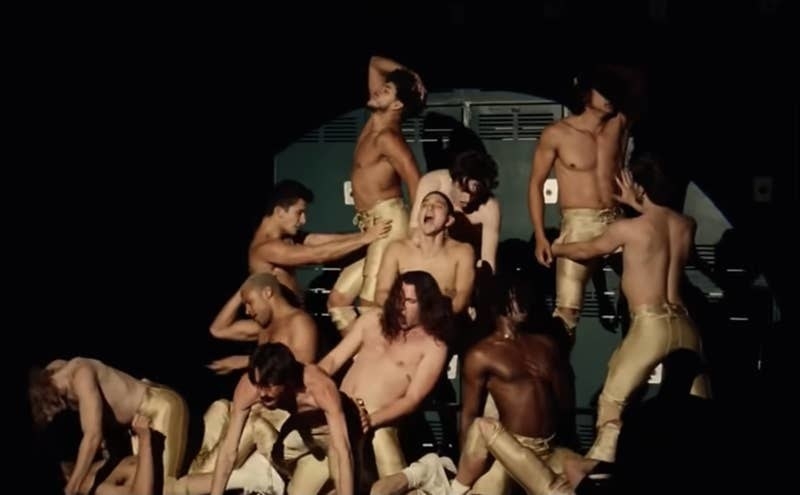 A few of the women actors in the show have also spoken at length about their experiences on set, recalling similar conversations they'd each had with director Sam Levinson about tweaking certain scenes to involve less nudity.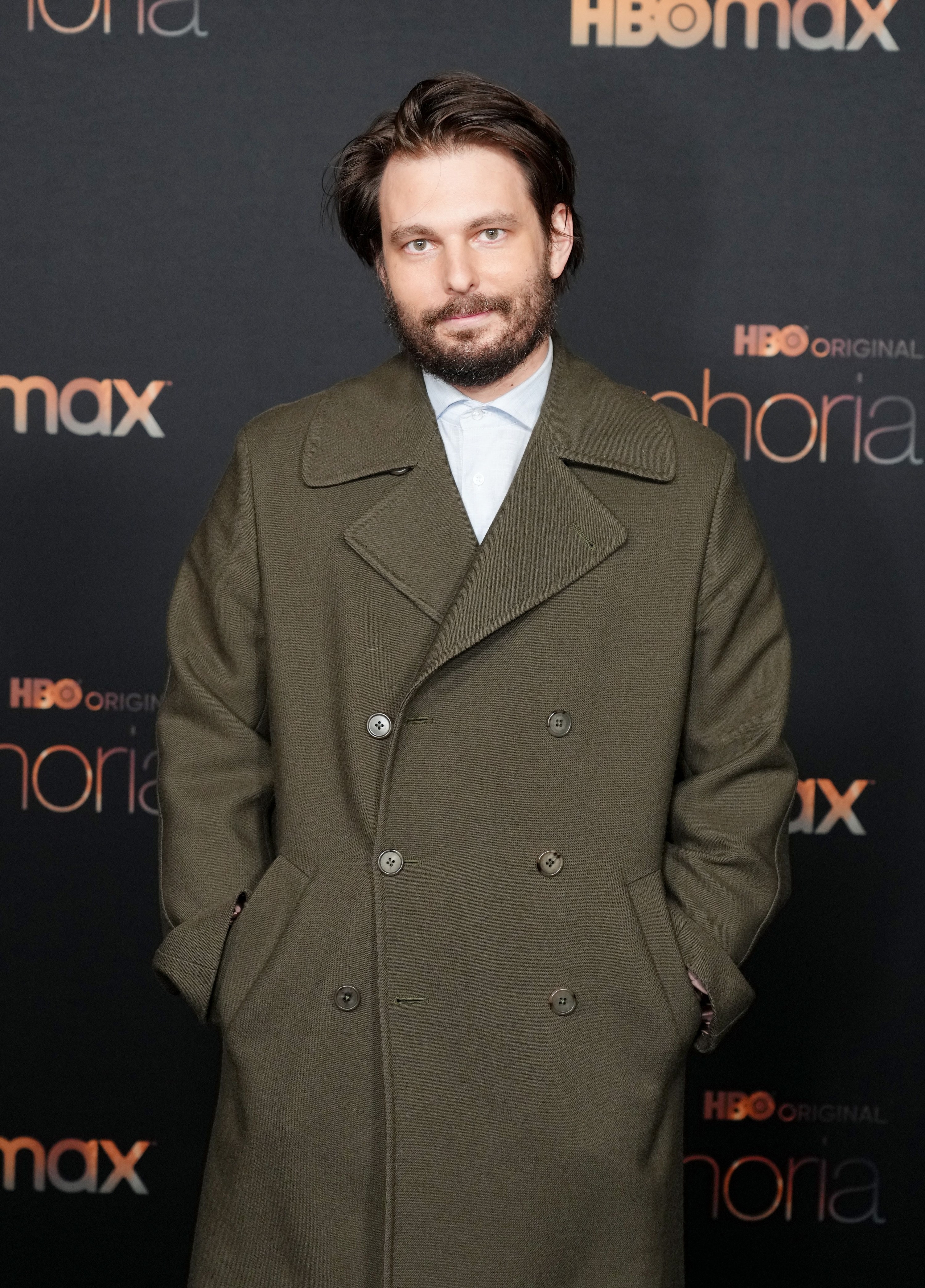 While discussing her very first day on the set, Minka Kelly — who portrays Samantha — revealed that Sam had given "vague" information about the role and planned on having her dress fall entirely to the ground when unzipped by Alexa Demie's character, Maddy.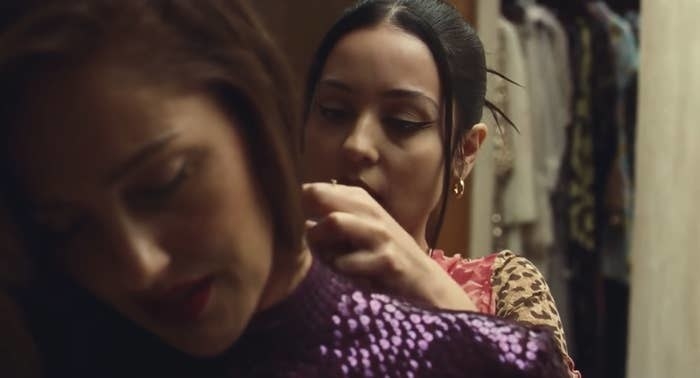 "[Sam] thought it would be more interesting if my dress fell to the ground," she said in an interview with Vanity Fair earlier this month. "That was my first day as a guest on this new show, and I just didn't feel comfortable standing there naked," she said.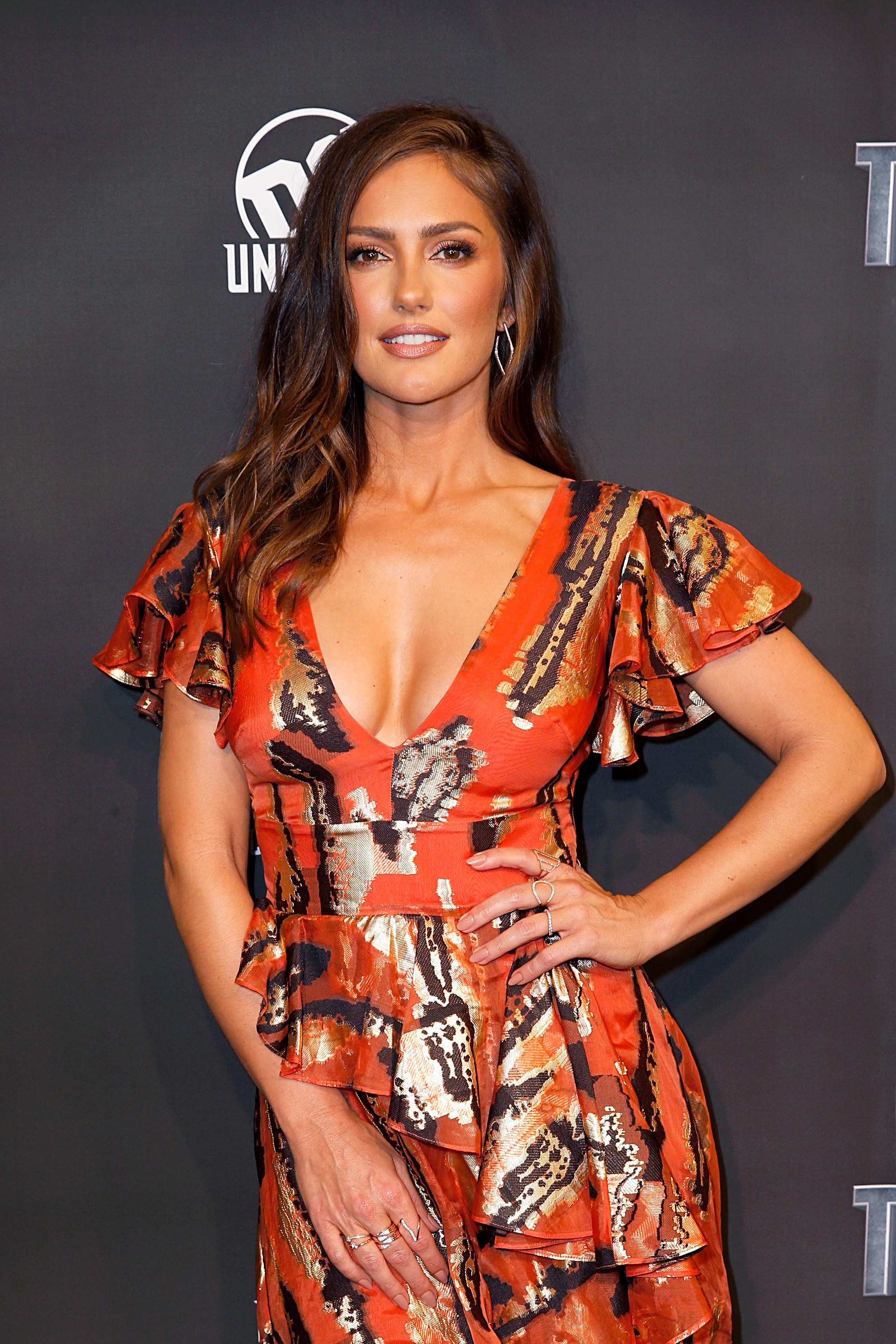 "I said, 'I'd love to do this scene, but I think we can keep my dress on,'" she recalled telling Sam. "He was like, 'OK!' He didn't even hesitate. And he shot a beautiful scene and got exactly what he wanted."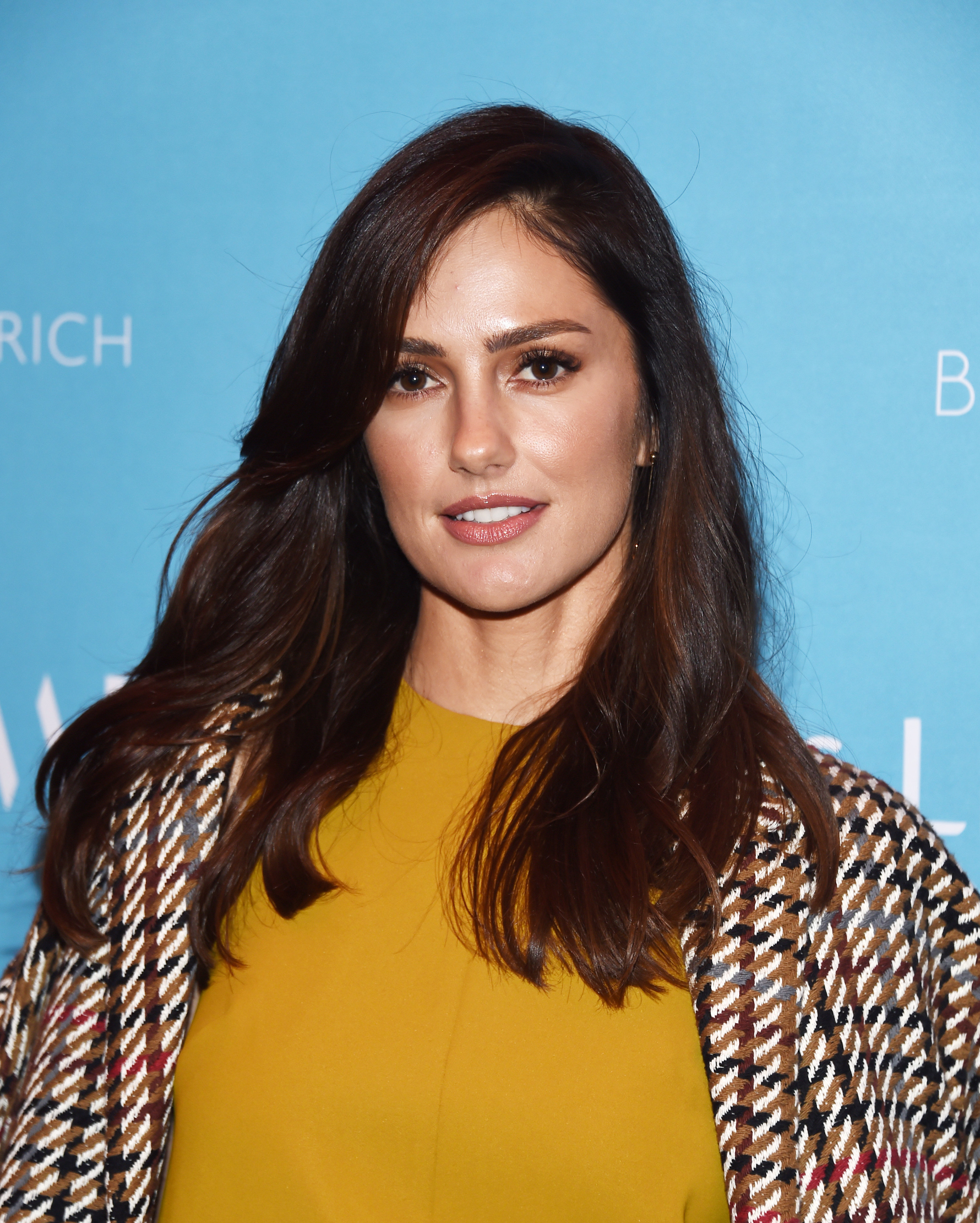 Just weeks prior, fellow cast member Syndey Sweeney — who plays Cassie — revealed that there were many extra topless scenes originally placed in the script for her character despite the fact that she already appears naked numerous times throughout the series.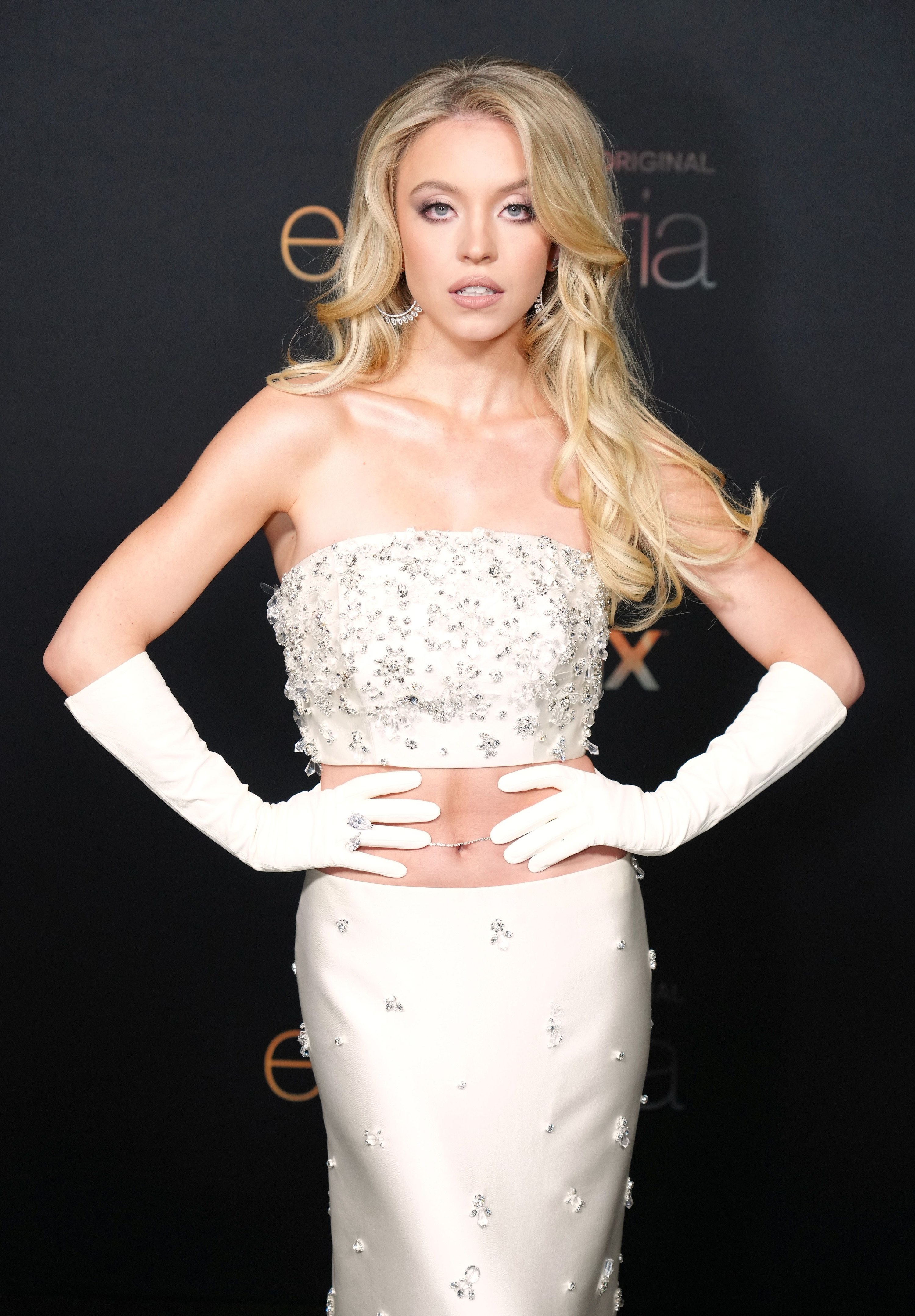 "There are moments where Cassie was supposed to be shirtless and I would tell Sam, 'I don't really think that's necessary here,'" she told the Independent.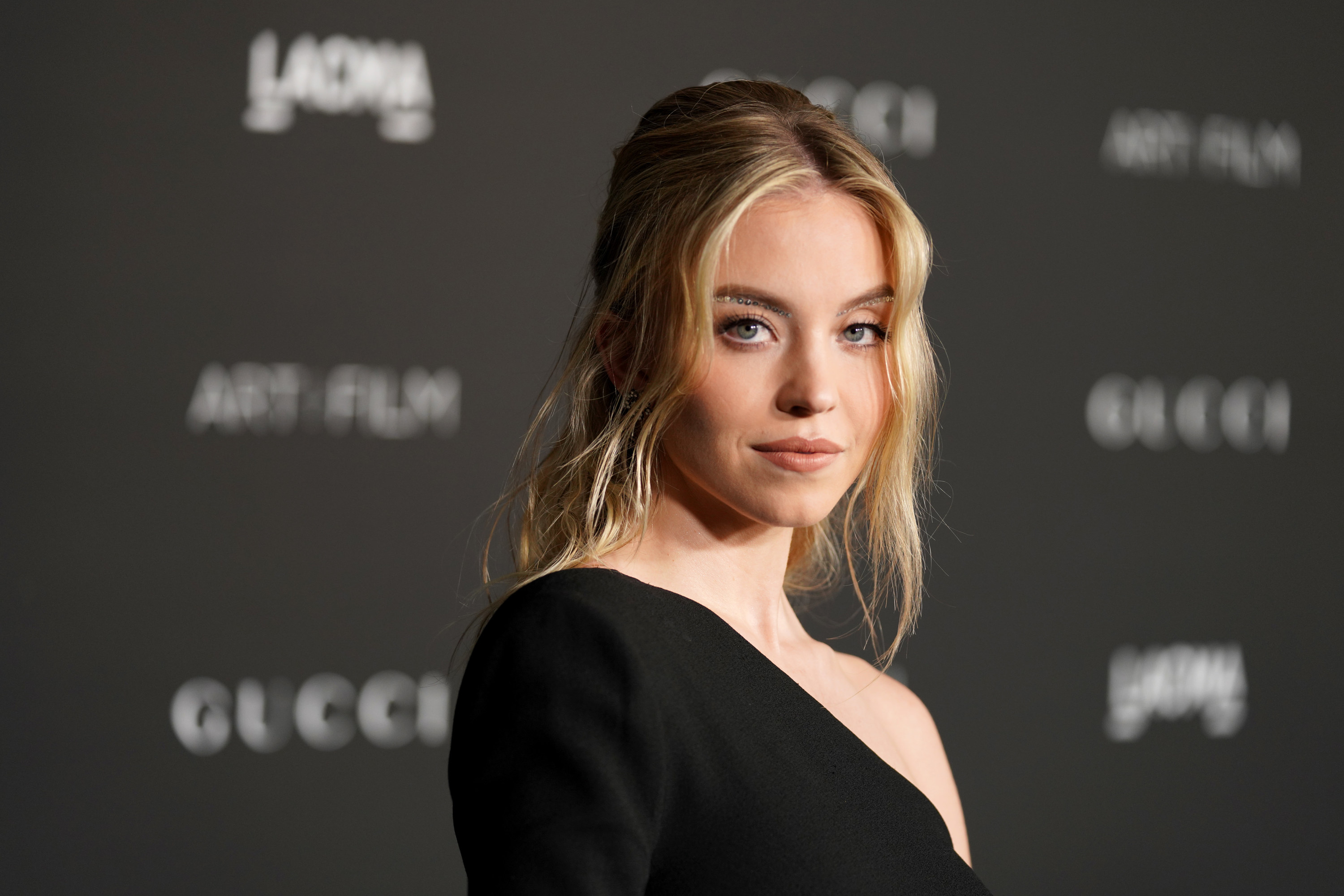 Speaking of Sam's response to her criticism, Sydney said: "He was like, 'OK, we don't need [this shirtless scene].' I've never felt like Sam has pushed it on me or was trying to get a nude scene into an HBO show. When I didn't want to do it, he didn't make me."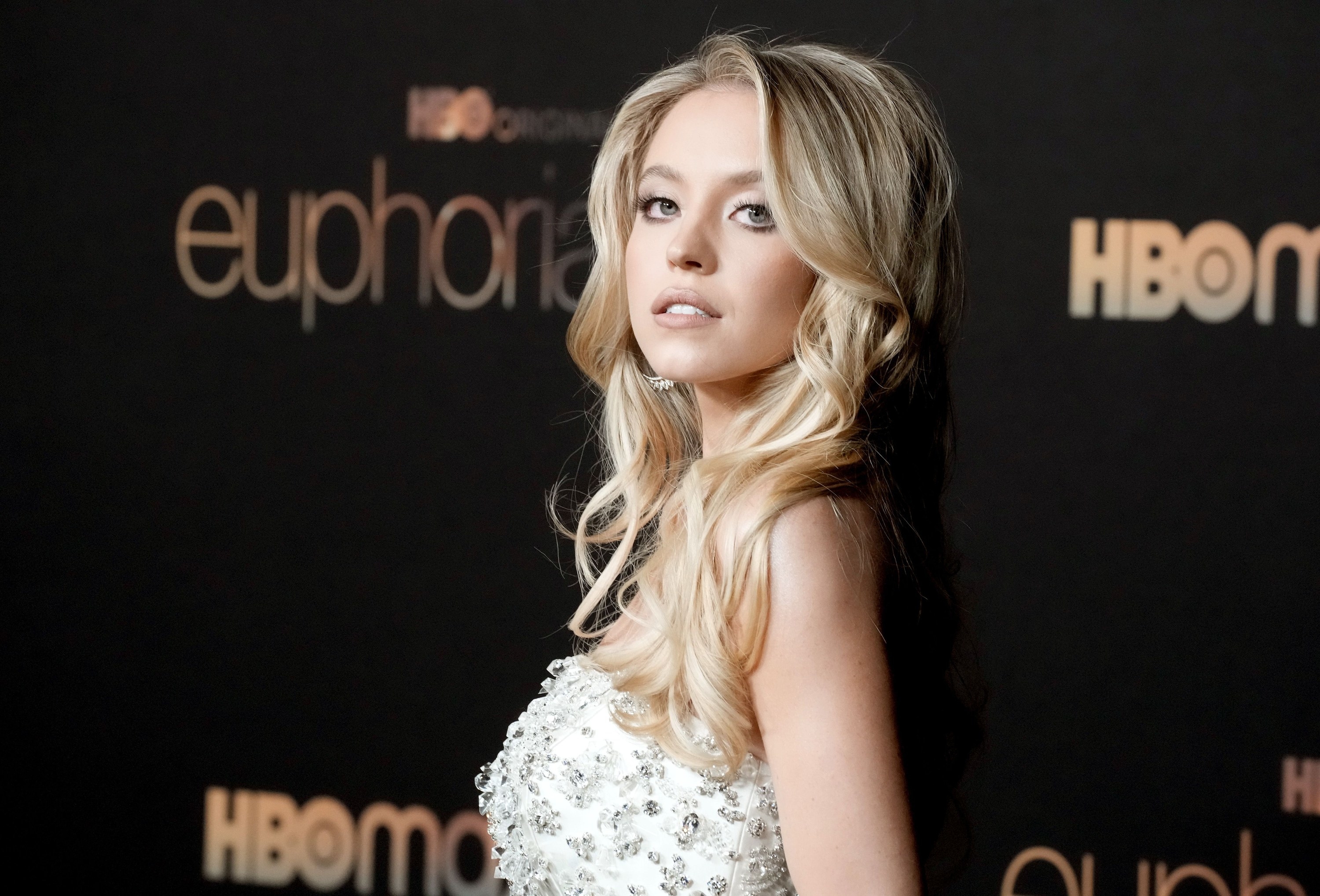 A few days later, the actor who plays Faye, Chloe Cherry, similarly revealed that Sam initially wanted her to be "completely naked" during a scene where her onscreen boyfriend Custer, played by Tyler Chase, shoves her into a vent — despite it being the first time they'd met.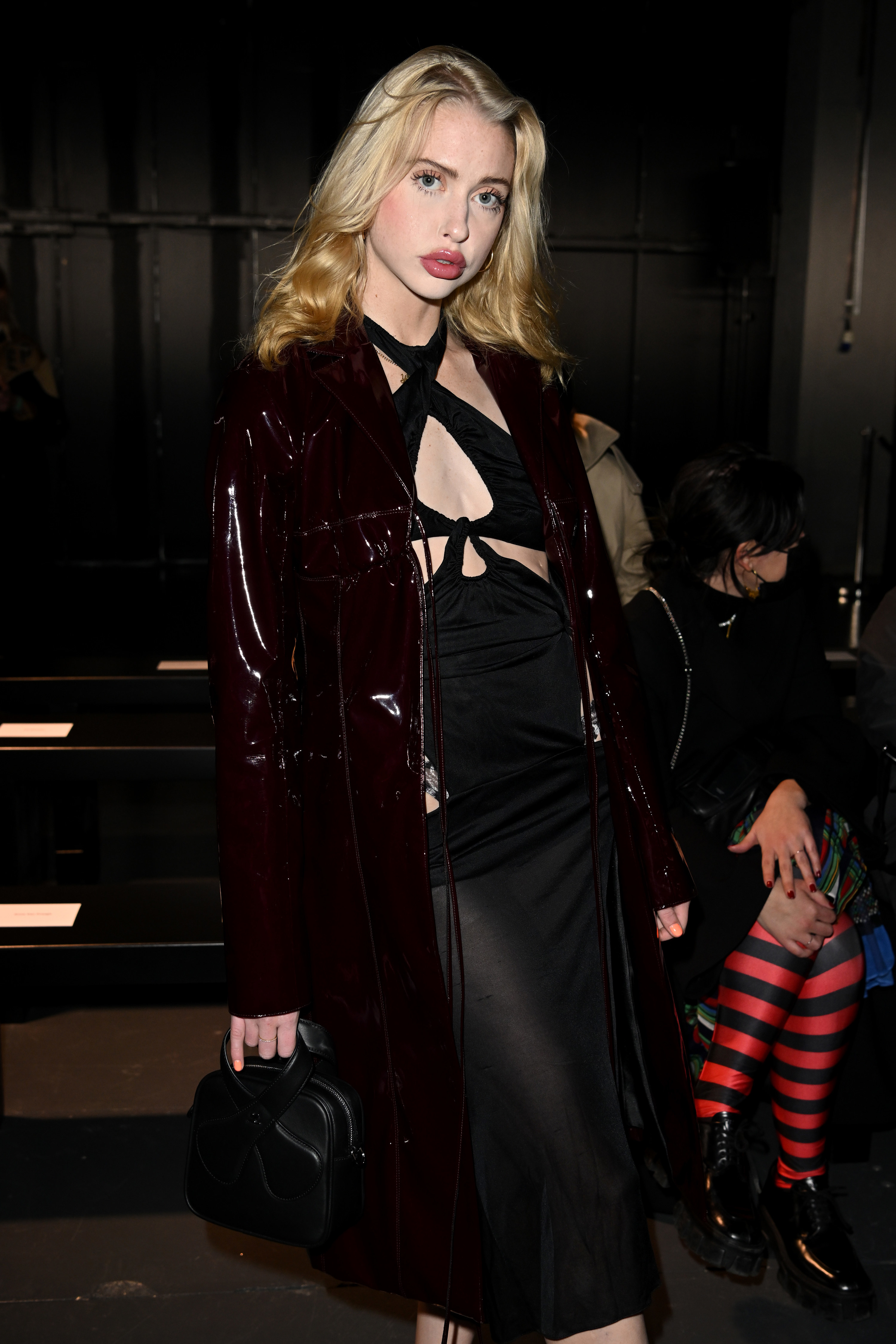 "We just met and said, 'Hey, how are you?' and then shot the scene," she said. "It probably would've been more comfortable had we had a little more time to know each other."
Chloe's comments sparked more outrage after she added that the scene was scrapped only because Tyler spoke up and voiced his discomfort.
"Sam wanted to do the scene with me completely naked and Tyler was like, 'That's a lot,' so they decided not to," she recalled.
While each of the actors in question have maintained that Sam has been receptive to their comments, fans have found it strange that the original scripts included such scenes in the first place — especially given that he'd then scrapped them instantly following the actors expressing discomfort.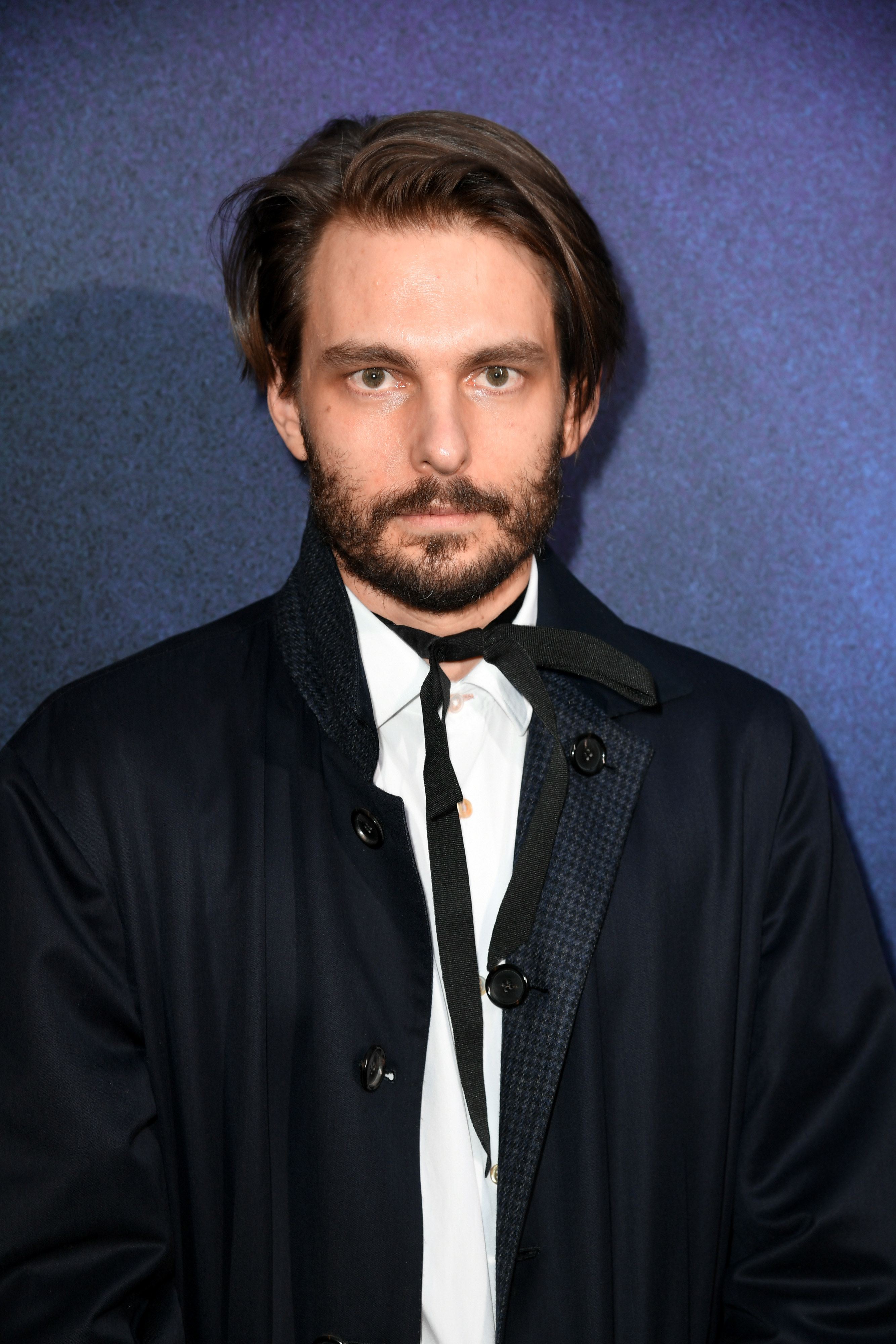 And with the question of power dynamics between the Euphoria cast and director being raised time and again as a result of the actors' various comments, this latest exchange between Ellen and Jacob has only added to the viewers' sense of unease.