The actor, talk show host, and all-around-lovable celeb has gained a pretty solid reputation as one of the nicest people in Hollywood over the decades that she's been in the spotlight.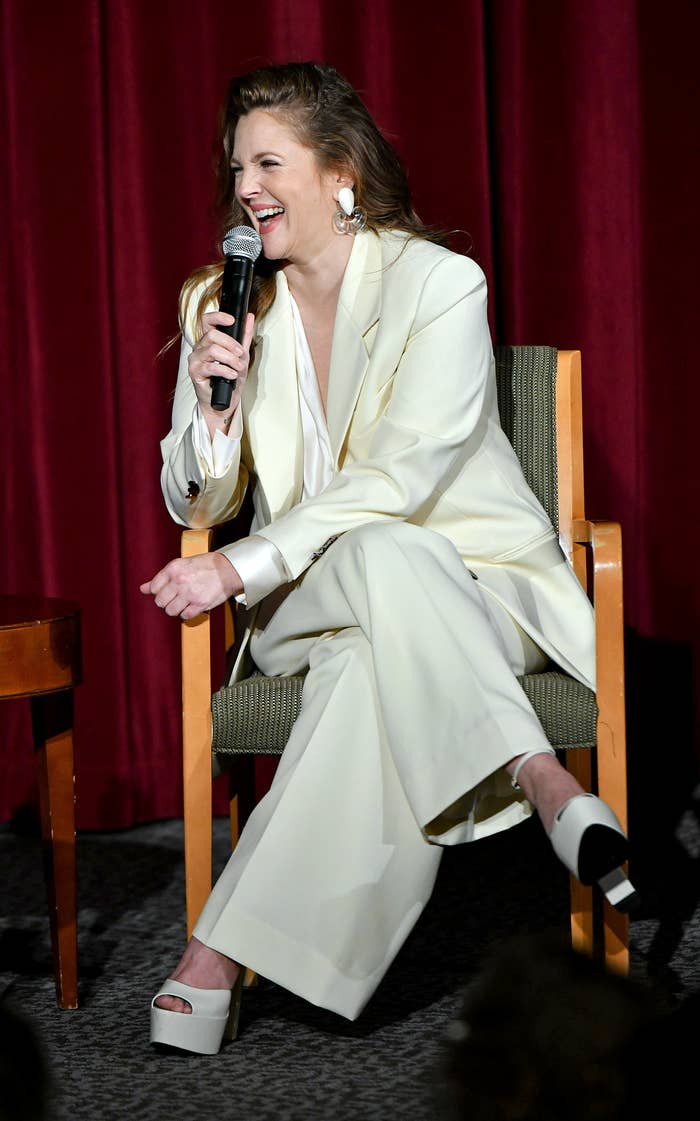 And this is partly down to how genuine Drew comes across. Just this month, for example, the 48-year-old gave fans a look at her relatably messy bedroom and candidly spoke out against the unrealistic requirements of modern-day "self- care."
This week, fans were once again left singing her praises after she documented a super raw milestone on The Drew Barrymore Show this week.
In Monday's episode, Drew was joined by special guests Jennifer Aniston and Adam Sandler, who were promoting their new movie, Murder Mystery 2.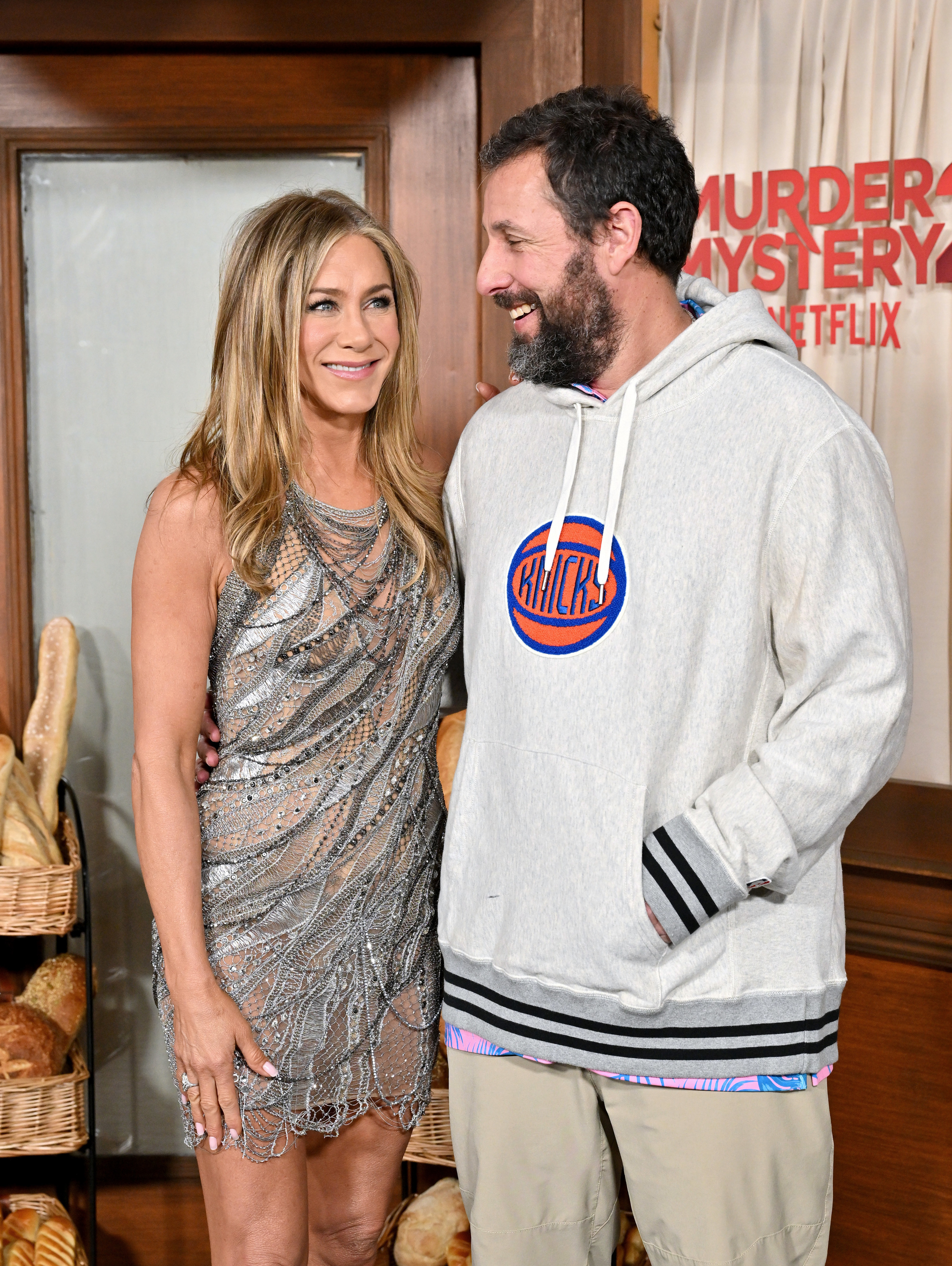 And during the conversation, Drew appeared flustered as she suddenly realized she was having a hot flash, which is a sudden flare of heat in the body.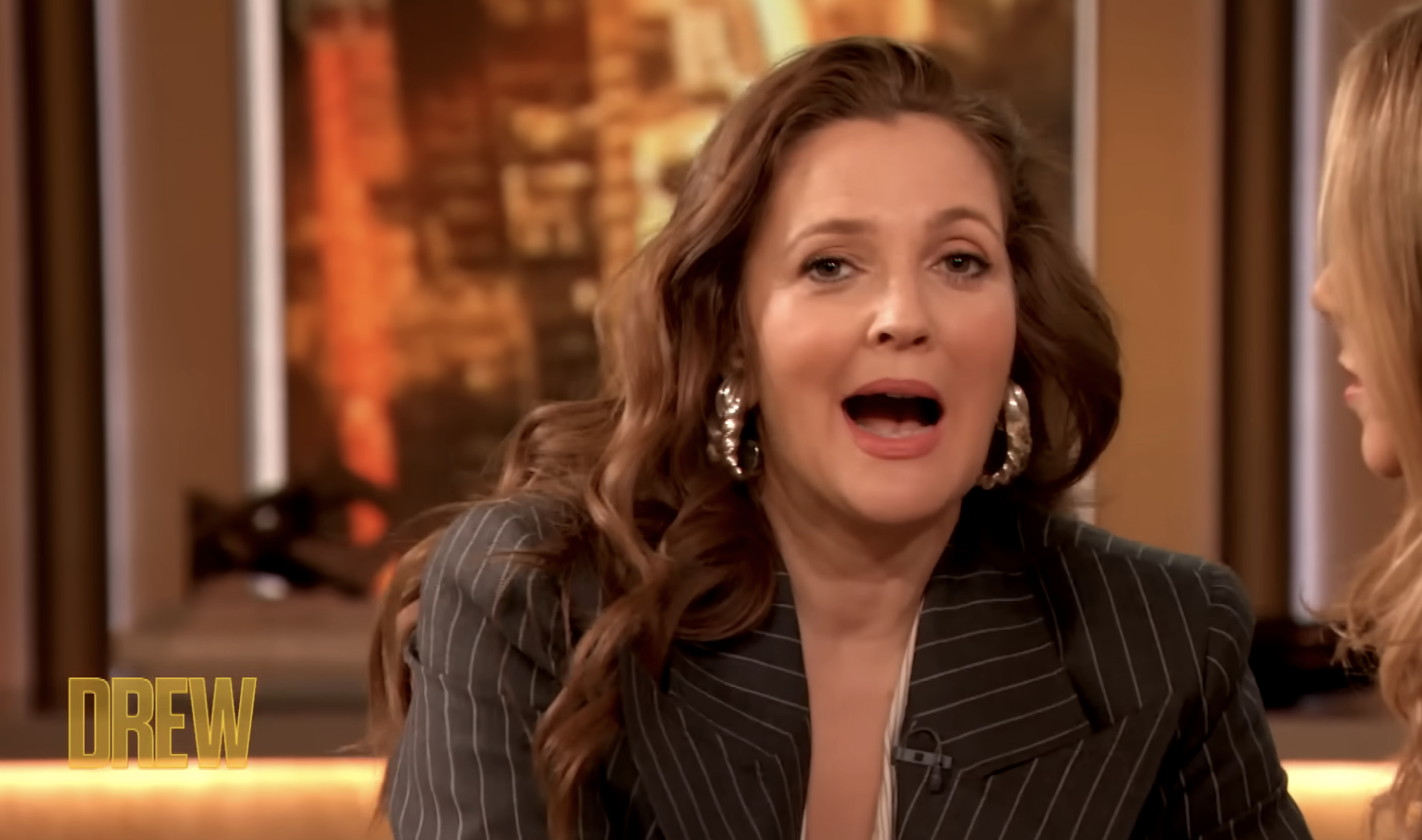 Refusing to downplay the experience, Drew candidly said, "I am so hot, I think I'm having my first perimenopause hot flashes."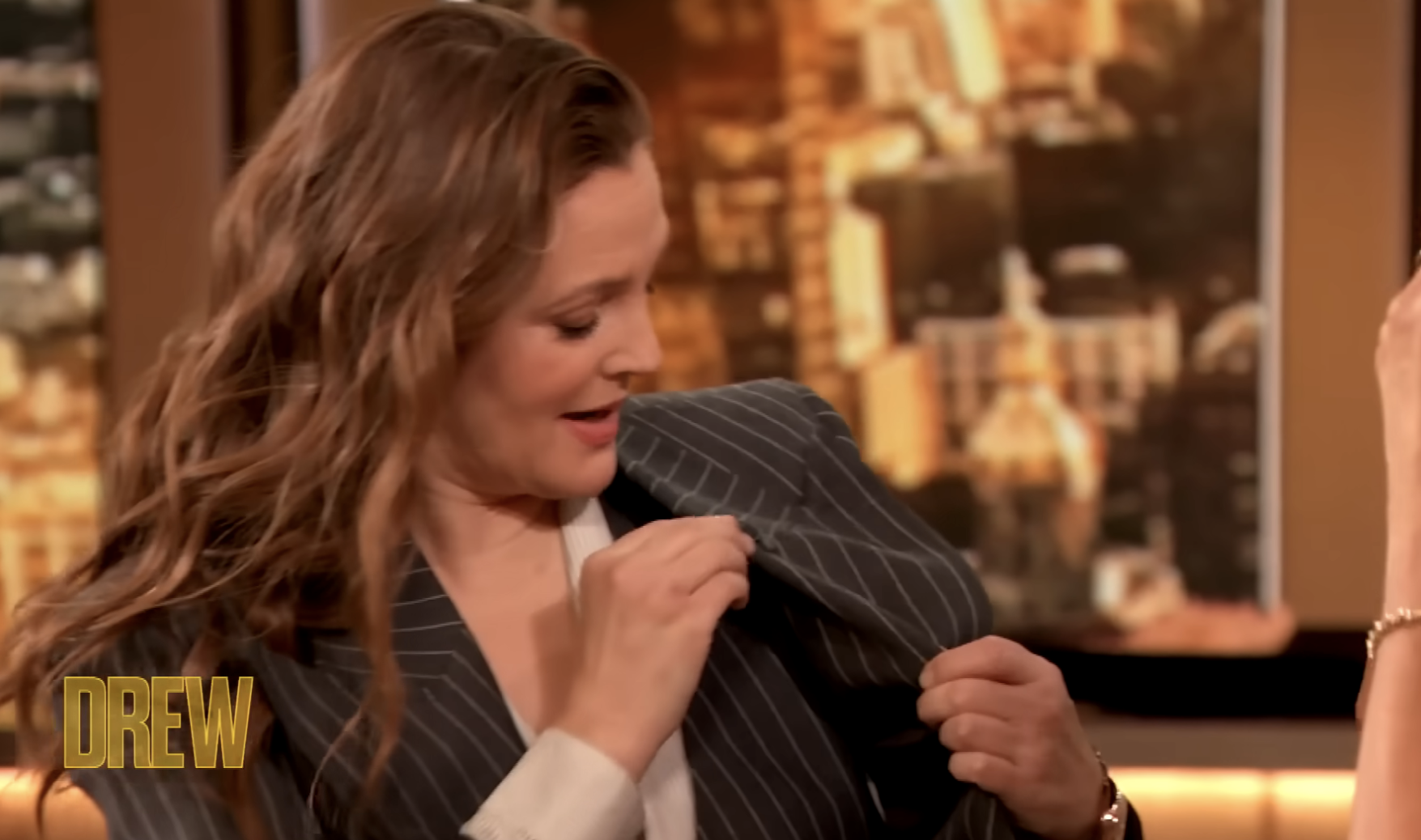 If you didn't know, perimenopause is "the transitional time around menopause," per Johns Hopkins Medicine, and is "marked by changes in the menstrual cycle, along with other physical and emotional symptoms." And hot flashes are just one of many symptoms that people going through perimenopause might experience.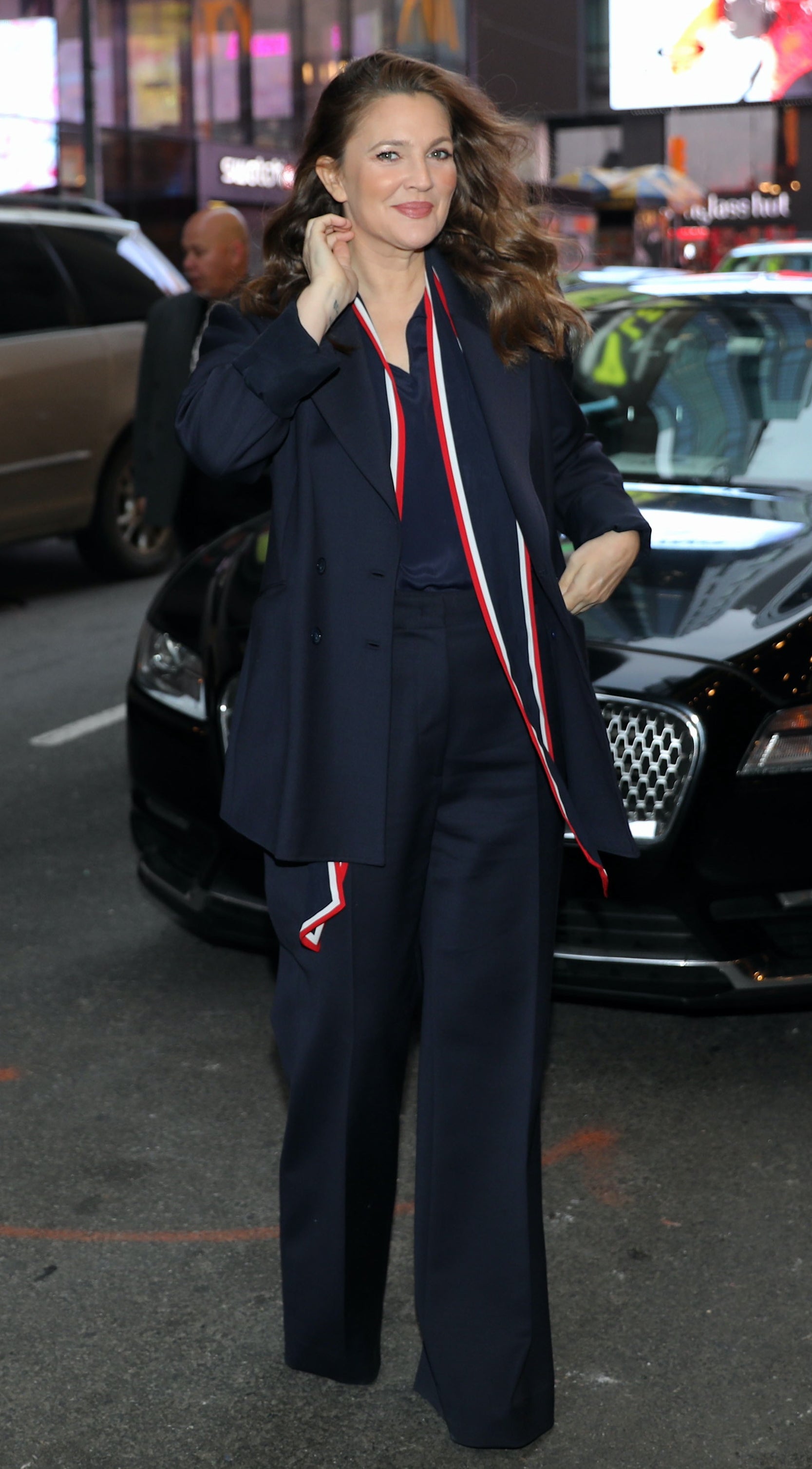 Hastily removing her blazer and fanning herself, Drew said, "For the first time, I think I'm having my first hot flash."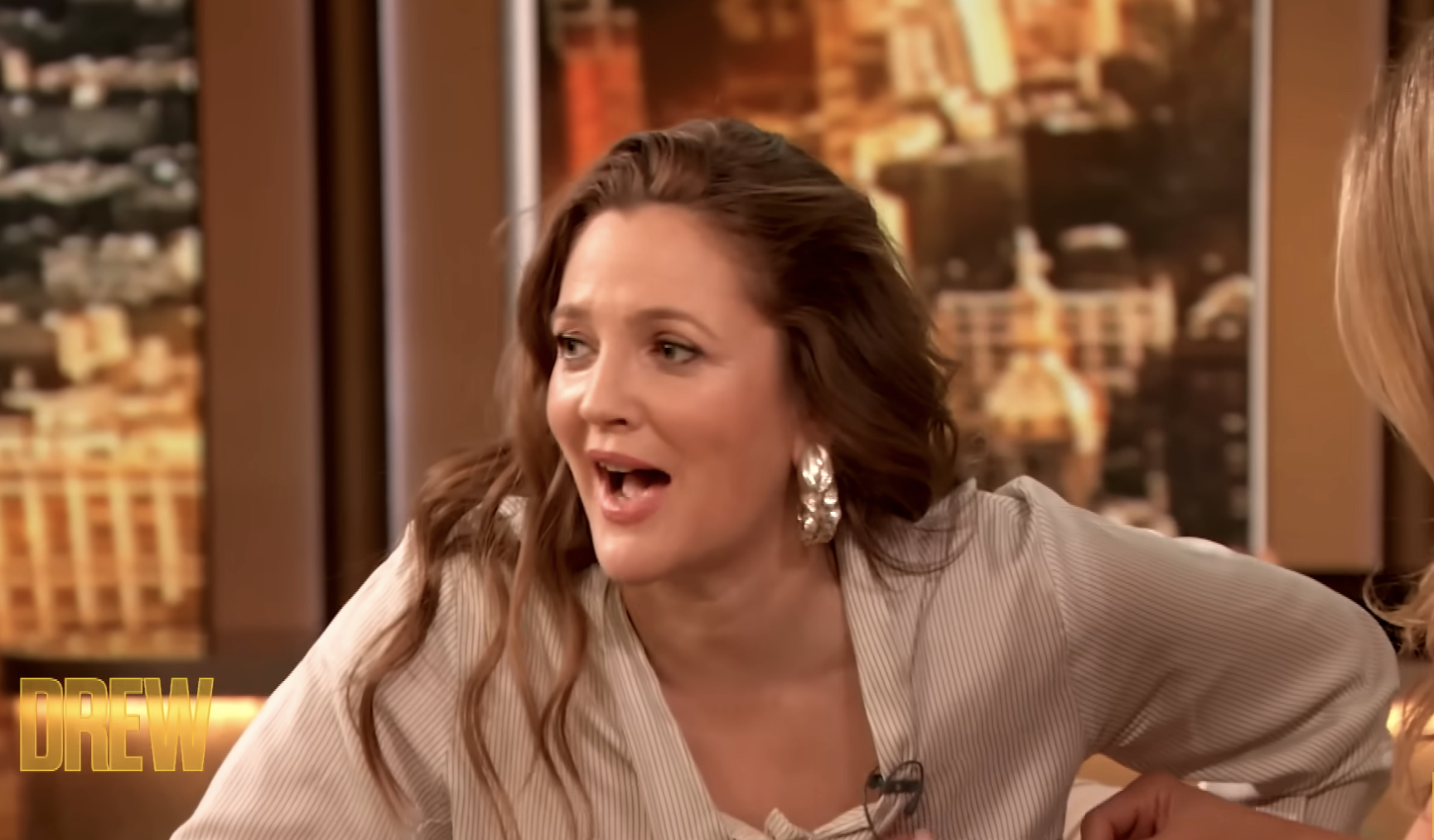 In response, Jennifer helped Drew readjust her microphone and rubbed her back, while quipping, "Oh, I feel so honored."
Drew then asked, "I'm so sorry, do you feel this? Or maybe I'm just that excited," as Jen placed her hand on her neck and felt the heat. Adam then reached over and grabbed Drew's palm, saying, "Yeah, you got a hot hand."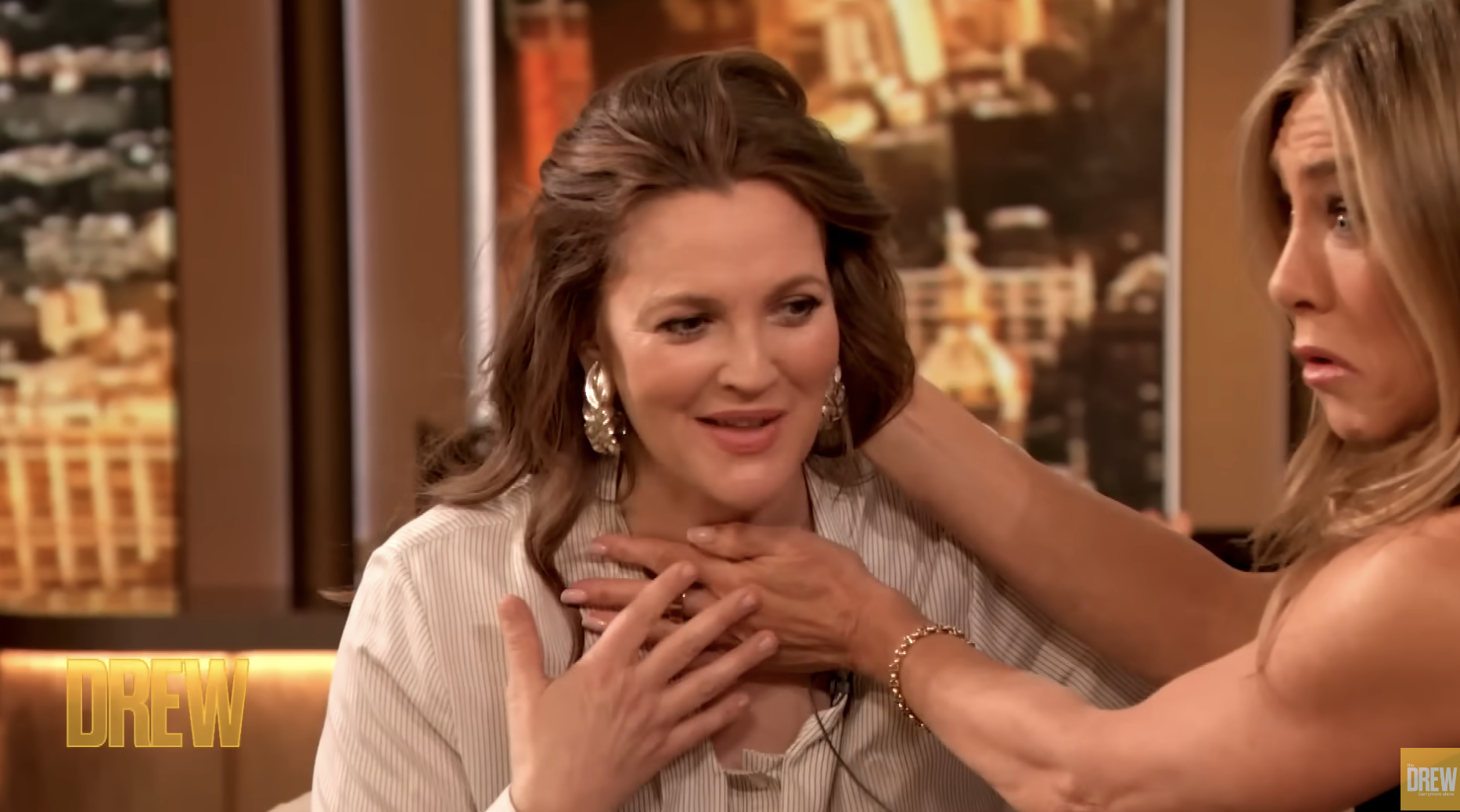 "Well, I'm so glad I have this moment documented," Drew said.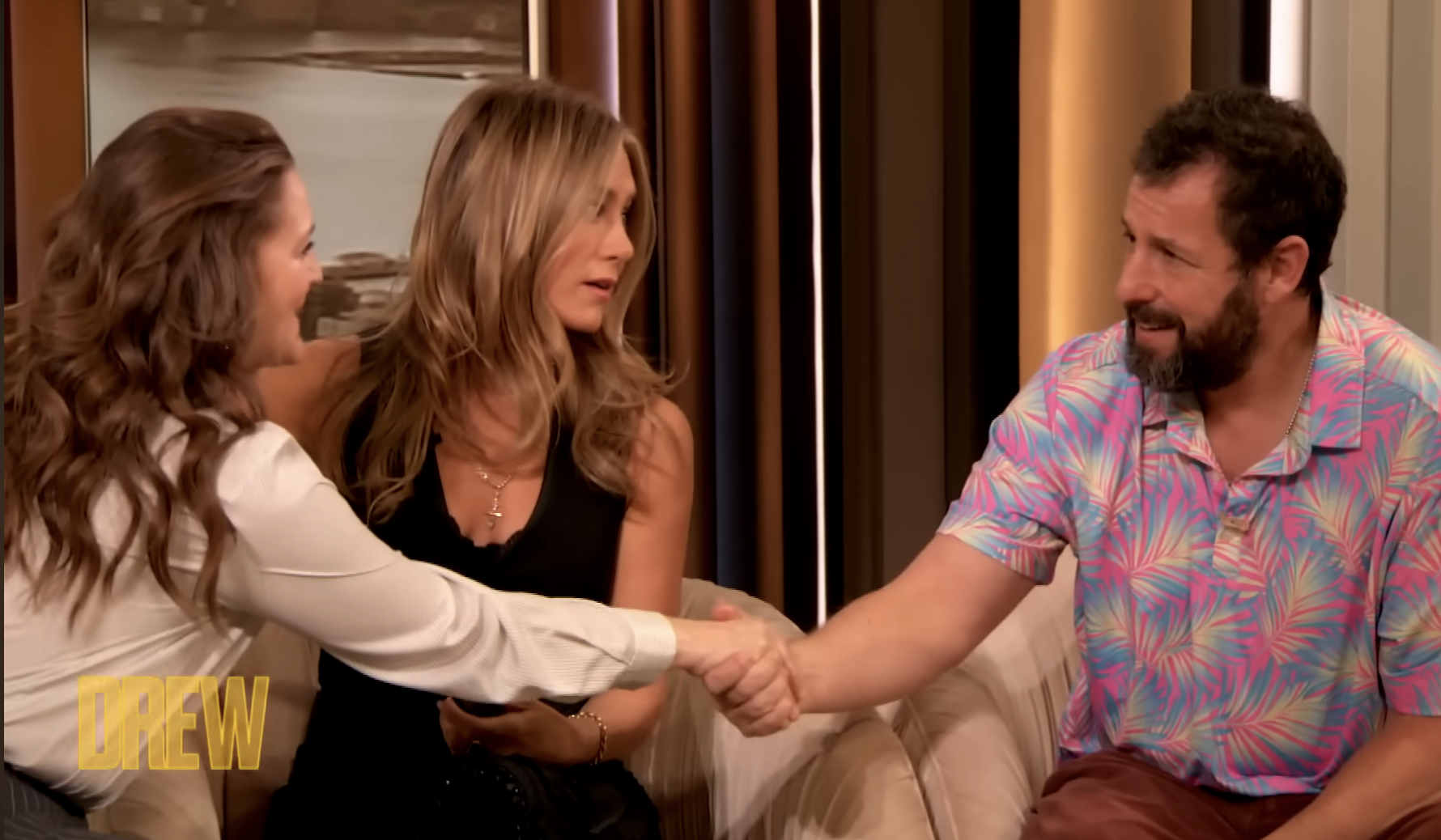 Viewers at home were quick to praise Drew for candidly acknowledging the moment, noting that they've hardly seen celebrities with the same platform speak about hot flashes and perimenopause so openly.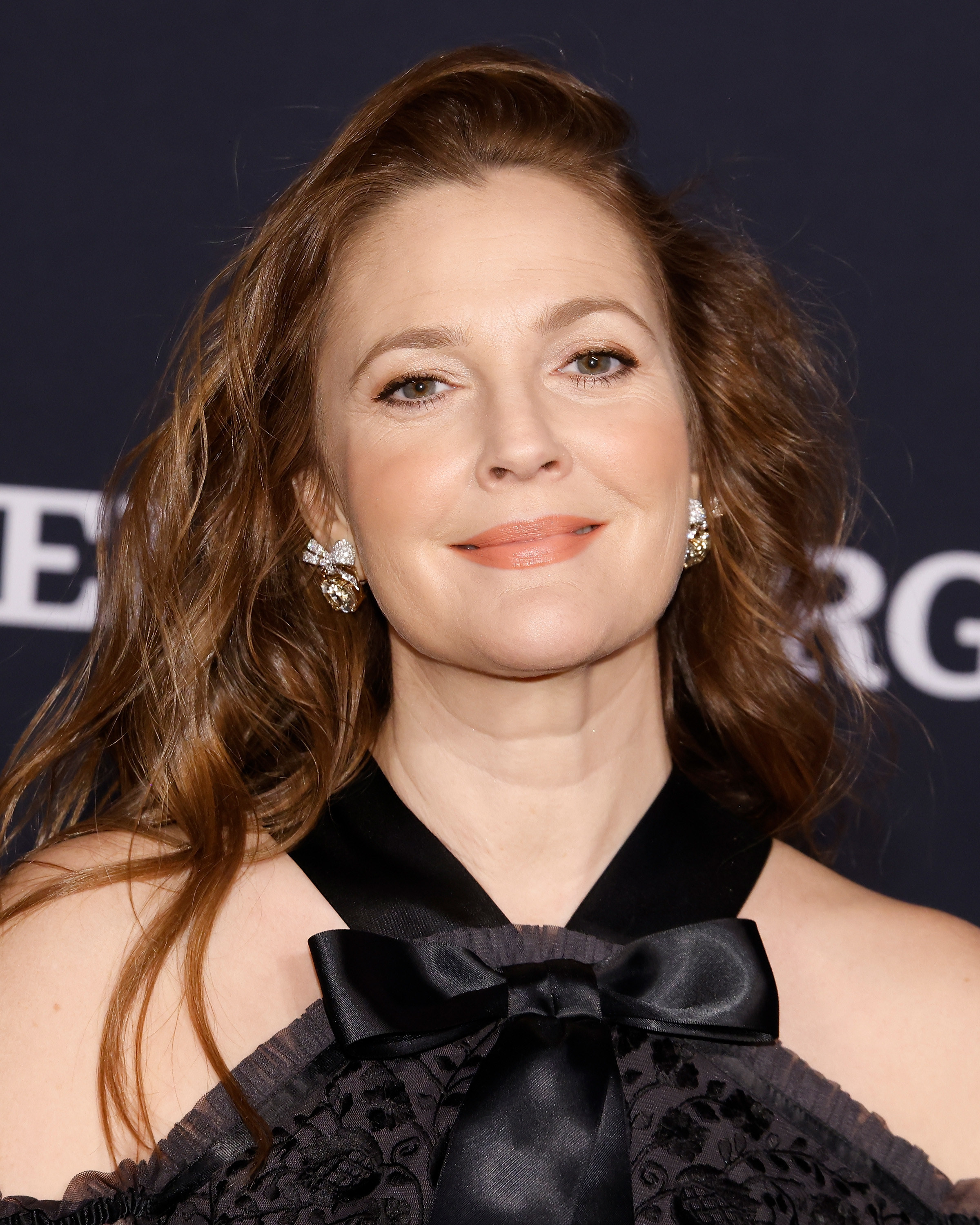 "First time I have ever seen a celebrity announce this in the moment. This is amazing," someone wrote. "Thanks for always being real and genuine. It shines through in everything you do!" another user said.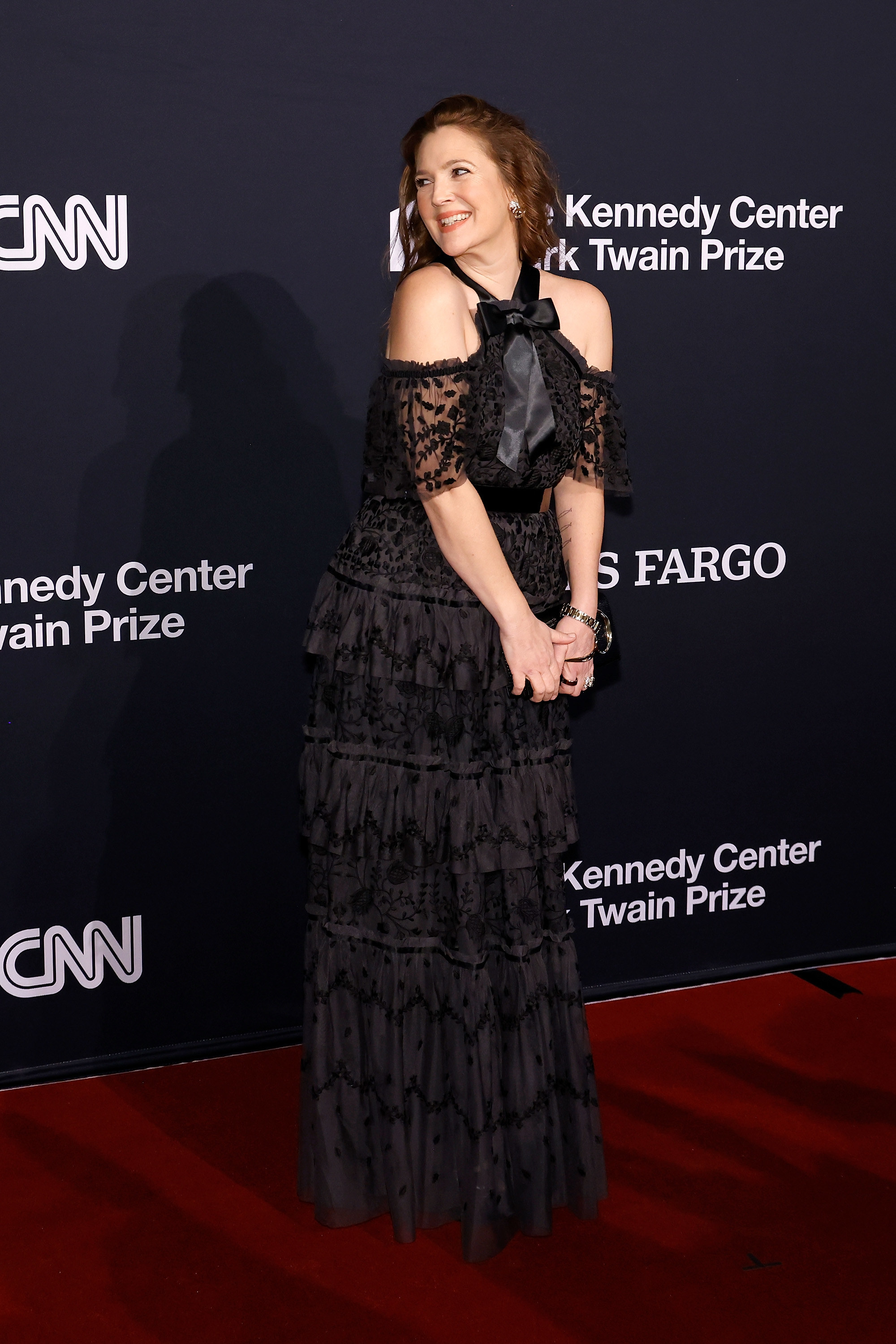 And fans went on to thank Drew for ultimately helping to destigmatize the subject by speaking about it on her talk show. "not there yet but super grateful for you normalising it," a fan wrote.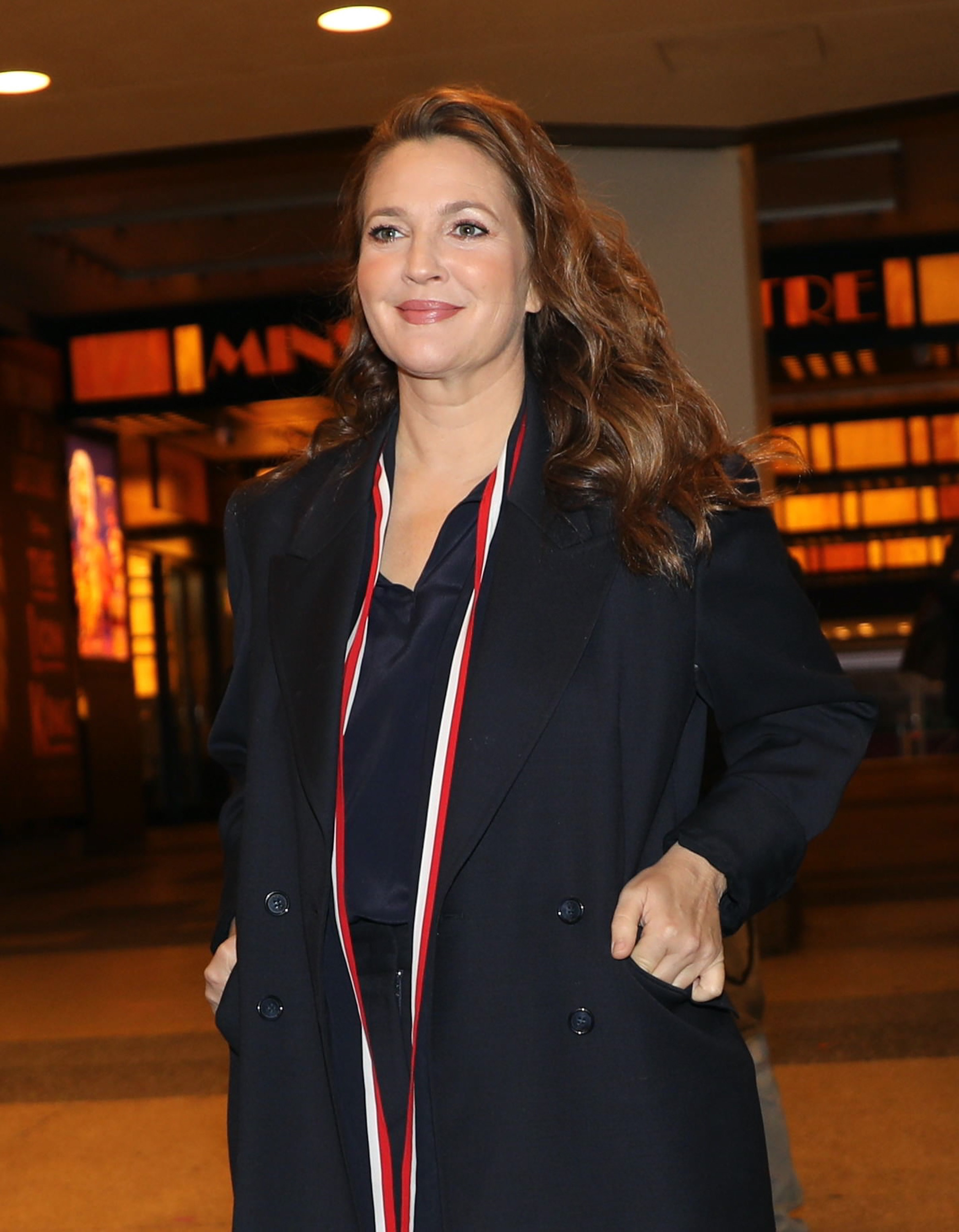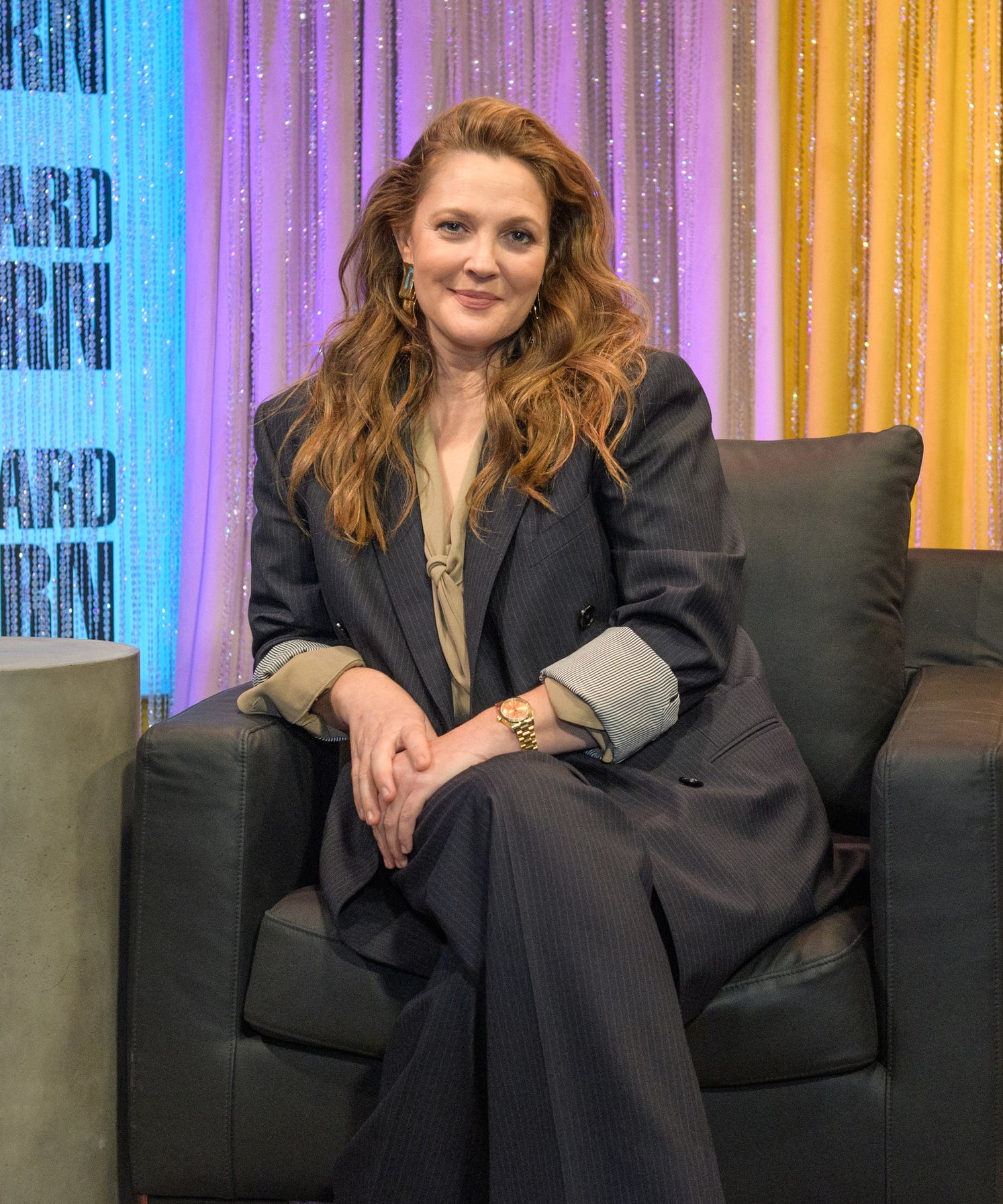 Sitting down with host Gayle King and CBS News correspondent Nikki Battiste, Drew recalled the moment that she first realized she was experiencing perimenopause.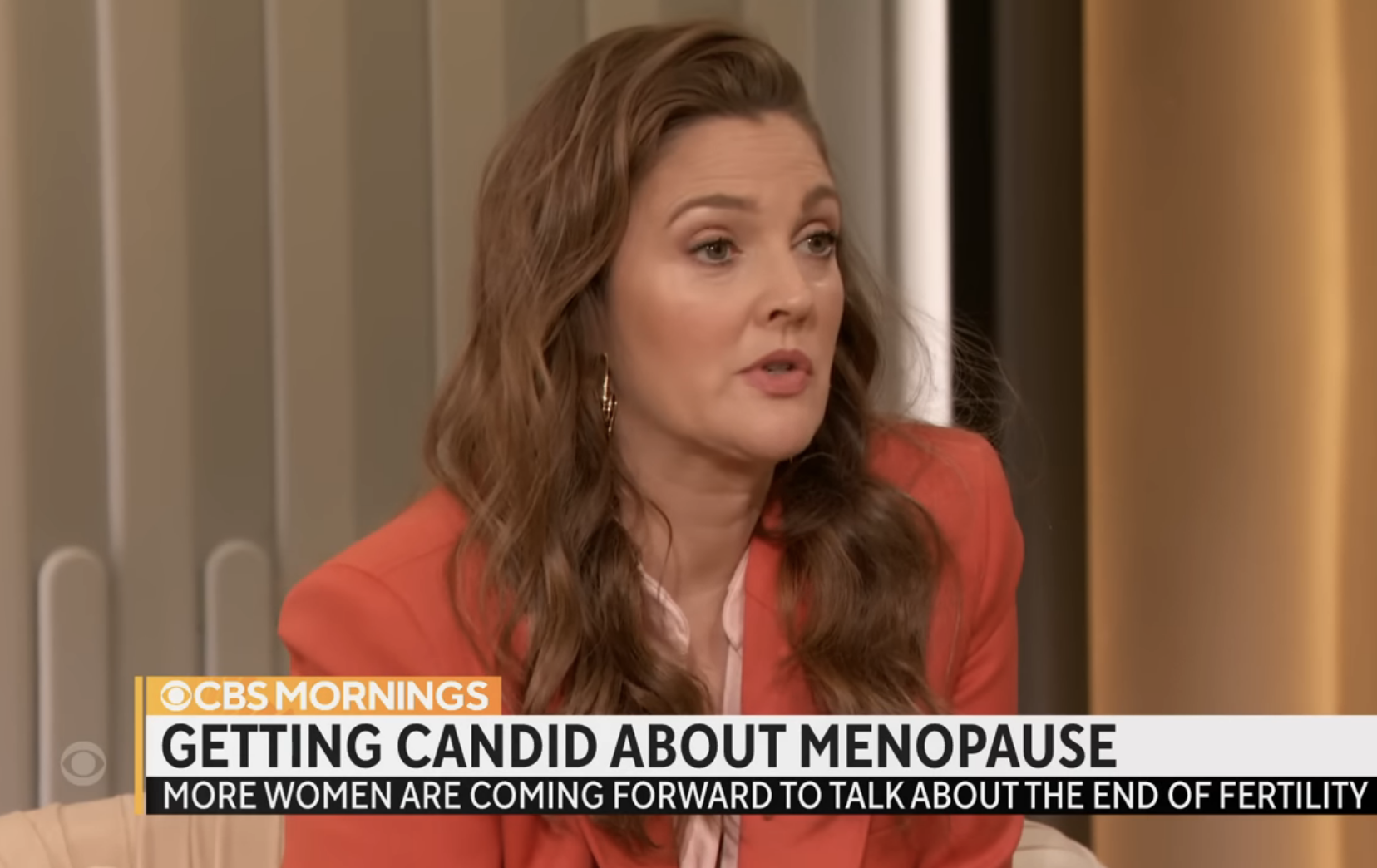 "I realized that I was in perimenopause when I started having my period every two weeks," she said.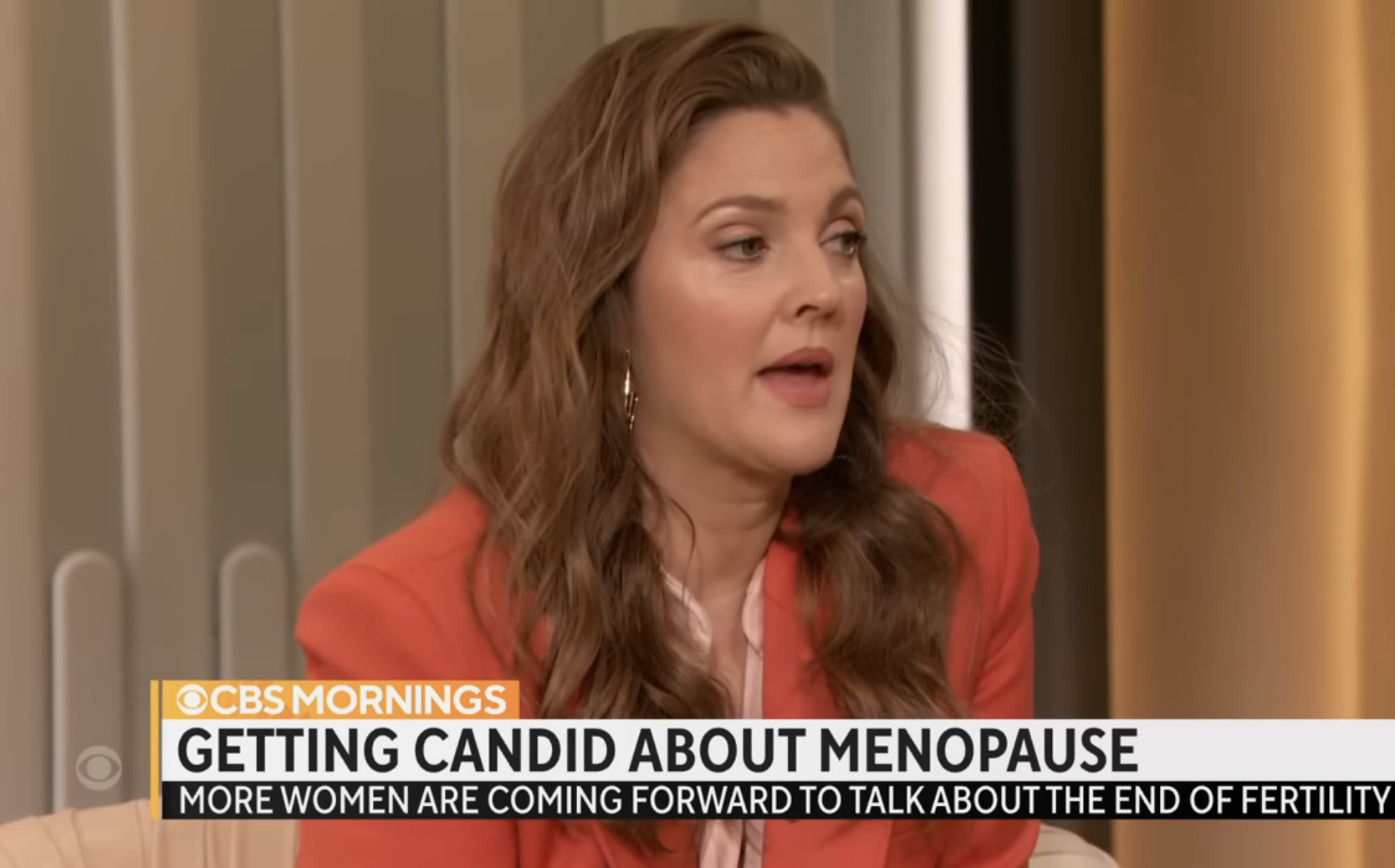 "One doctor also just told me, like, this could last — on the worst-case scenario — 10 years. And I was like, 'I will never make it 10 years like this,'" she added.