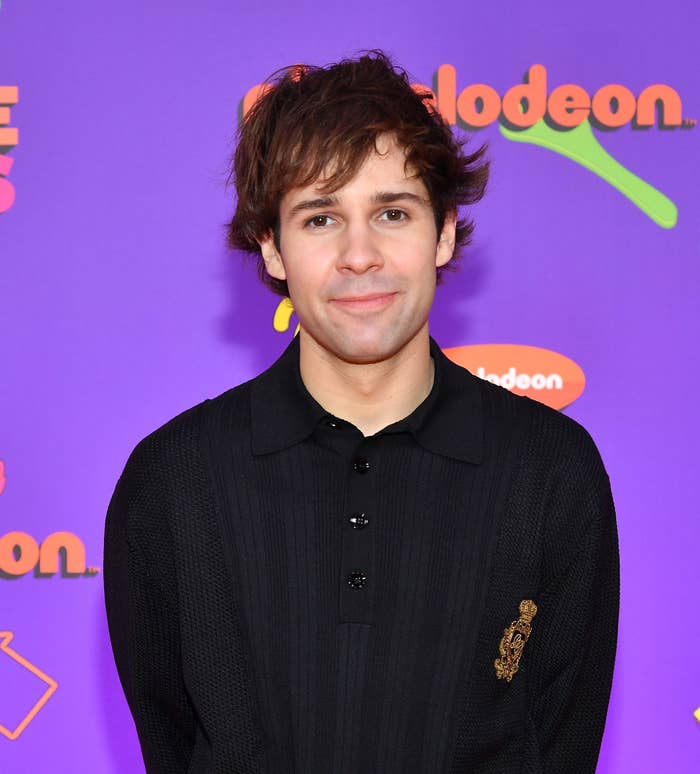 As you might recall, David, Jeff, and others in their then-close group of friends — aka the Vlog Squad — were filming content for David's YouTube channel, which is infamous for dangerous stunts.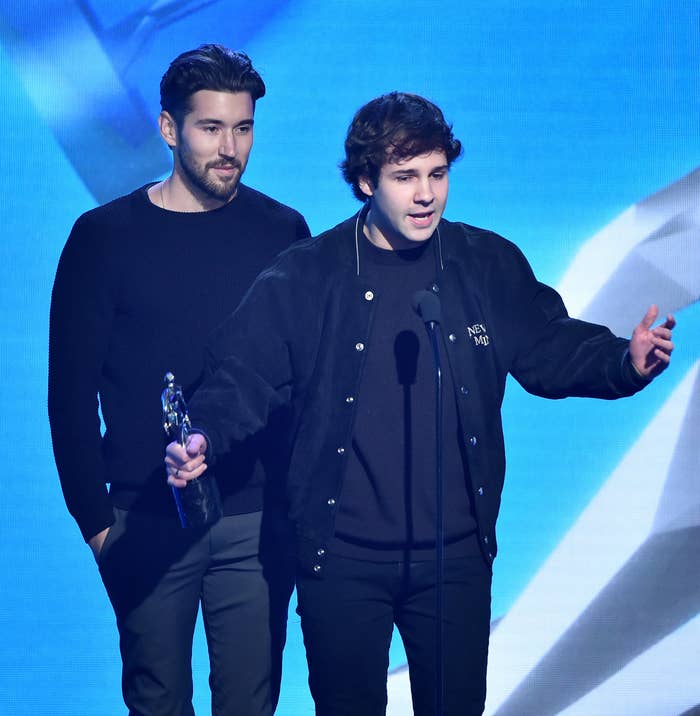 But the group went a step too far when David took control of an excavator in a shallow lake in Utah and swung Jeff — who was hanging on to a rope attached to the machine — at high speeds.
In video footage uploaded to his YouTube channel, Jeff could be seen slamming into the excavator when David suddenly halted it, before falling into the lake.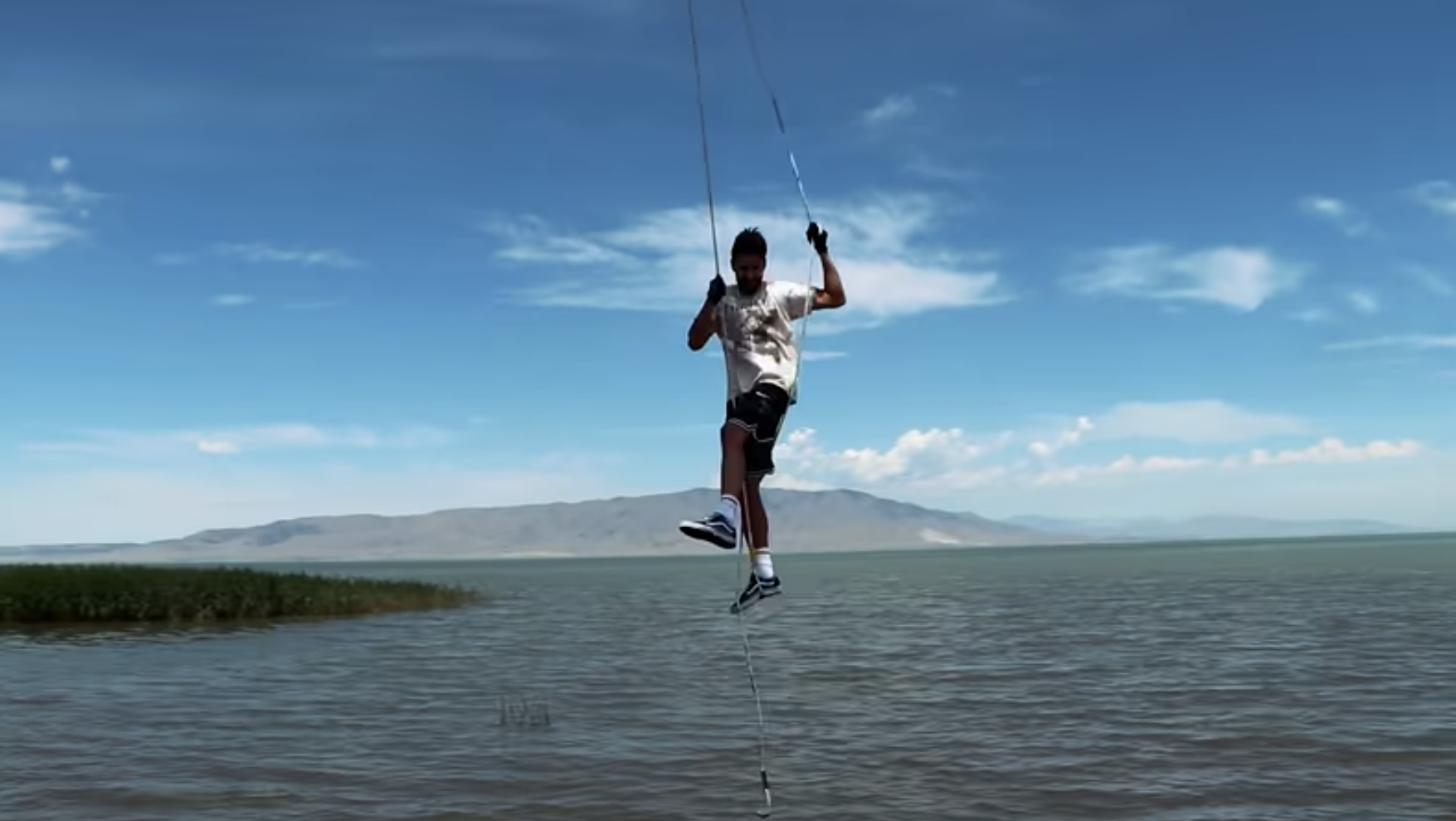 Jeff endured near-fatal injuries as a result of the failed stunt, including a broken foot and hip, a torn ligament in his leg, and a skull shattered in nine places. Doctors also told him that he came dangerously close to losing his eye, and he announced a few months ago that he'd only just gotten the plates out following his ninth surgery.
Much of Jeff's recovery was captured over his three-part YouTube docuseries, Don't Try This at Home, which explored the stunt in detail. The videos are so graphic that they're introduced with a stern warning on the platform, while uncensored versions remain available on Patreon.
And though he's undergone multiple successful surgeries, Jeff has noted that he'll have lifelong brain injuries as a result of the stunt.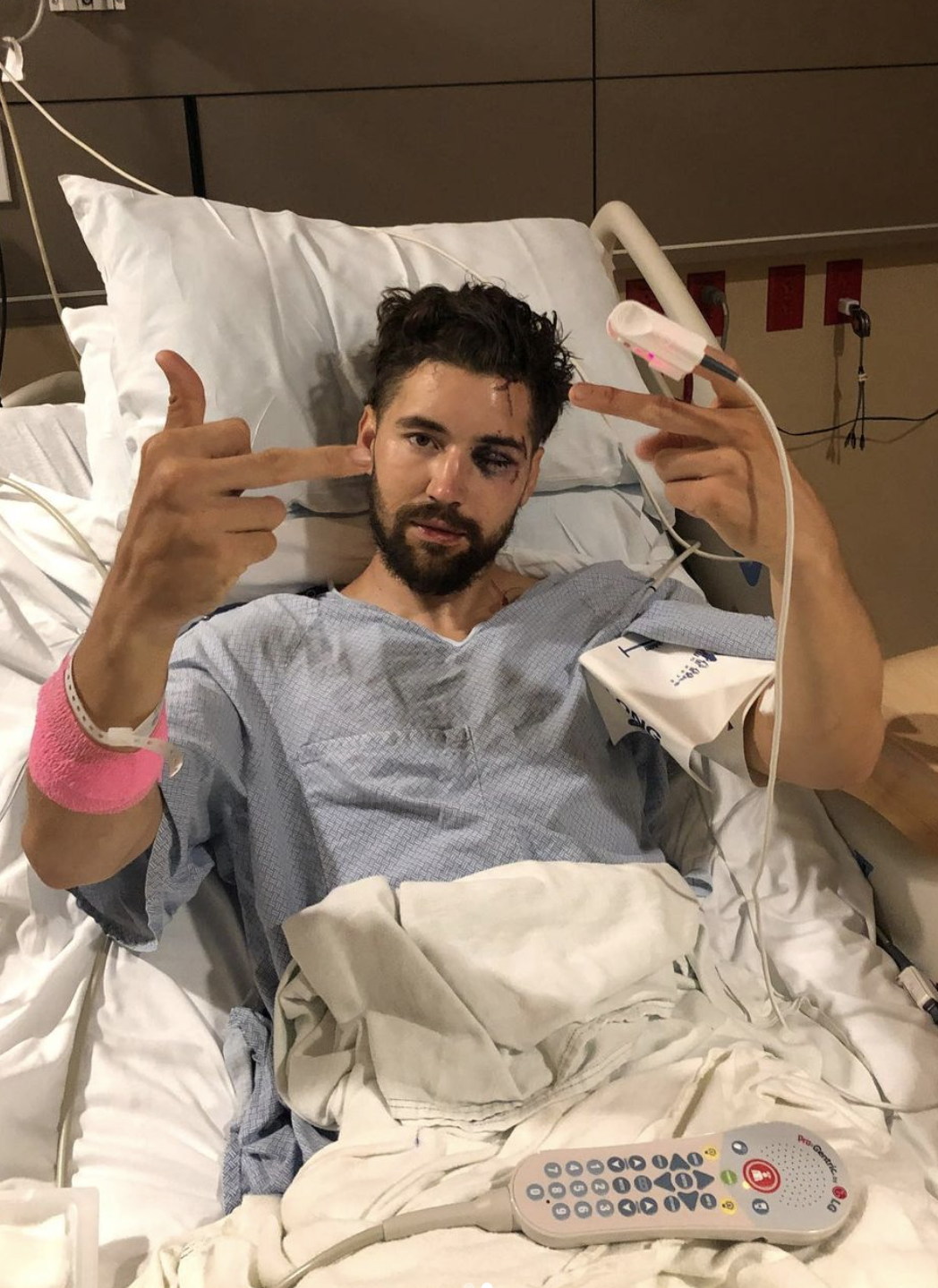 According to the outlet, Jeff alleges in the suit that he has suffered critical injuries because of David's actions. He claimed that while the group was filming out on the lake in Utah, David was the one to suggest that someone hold on to the rope attached to the excavator while he swung them around in the air.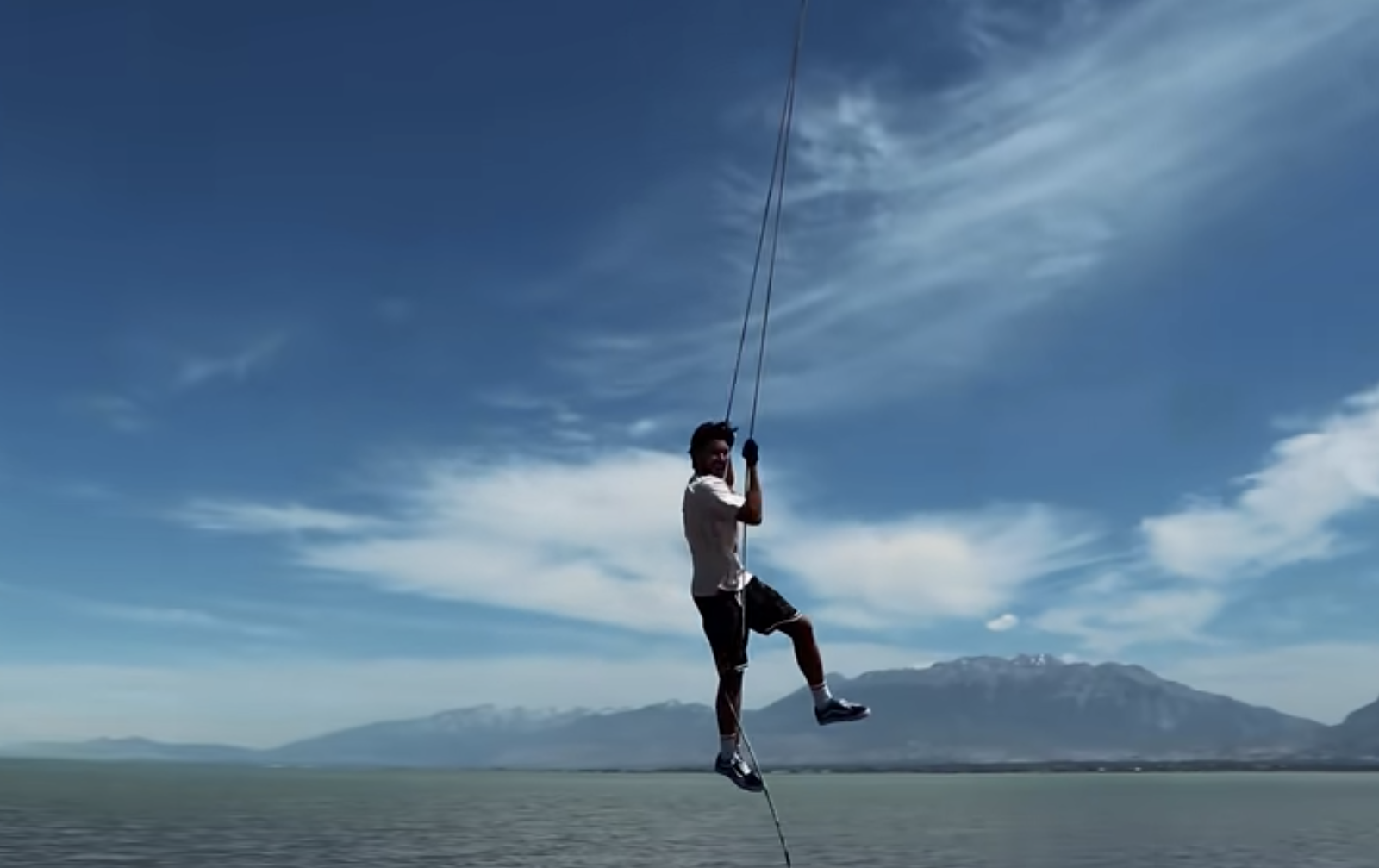 Jeff reportedly claims in the legal filings that when he was hanging on to the rope, David swung the machine at "unsafe speeds" before abruptly slowing it down, causing Jeff to slam into the side of the excavator with high force and suffer "a myriad of injuries."
Back in February, Jeff spoke out at length about his and David's relationship following the incident, revealing that the duo were no longer on speaking terms because he was done being "fake friends."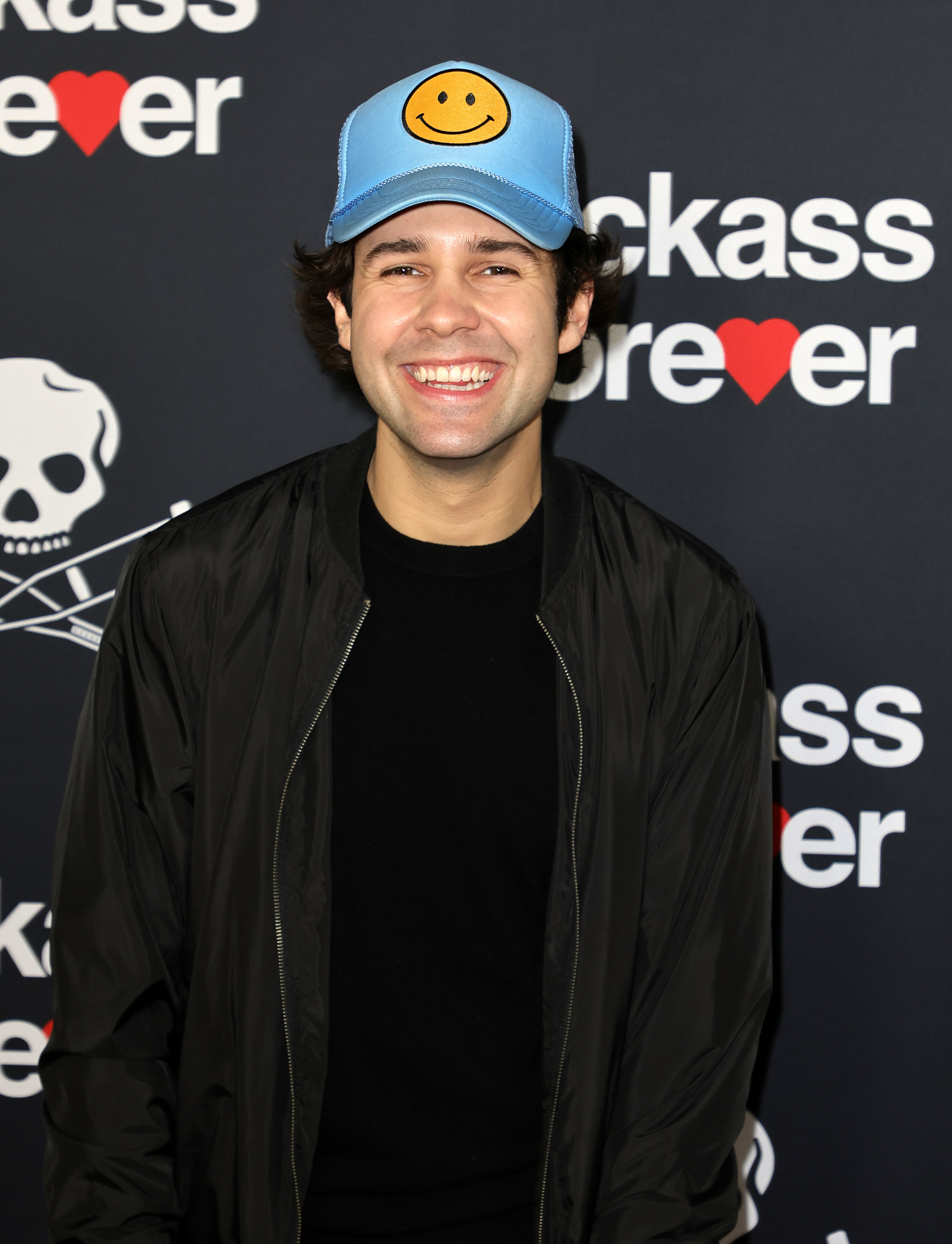 In a livestream on his Patreon, Jeff was asked by a viewer whether David had checked in on him after his most recent eye surgery. In response, Jeff claimed he'd heard "nothing" from his supposed friend.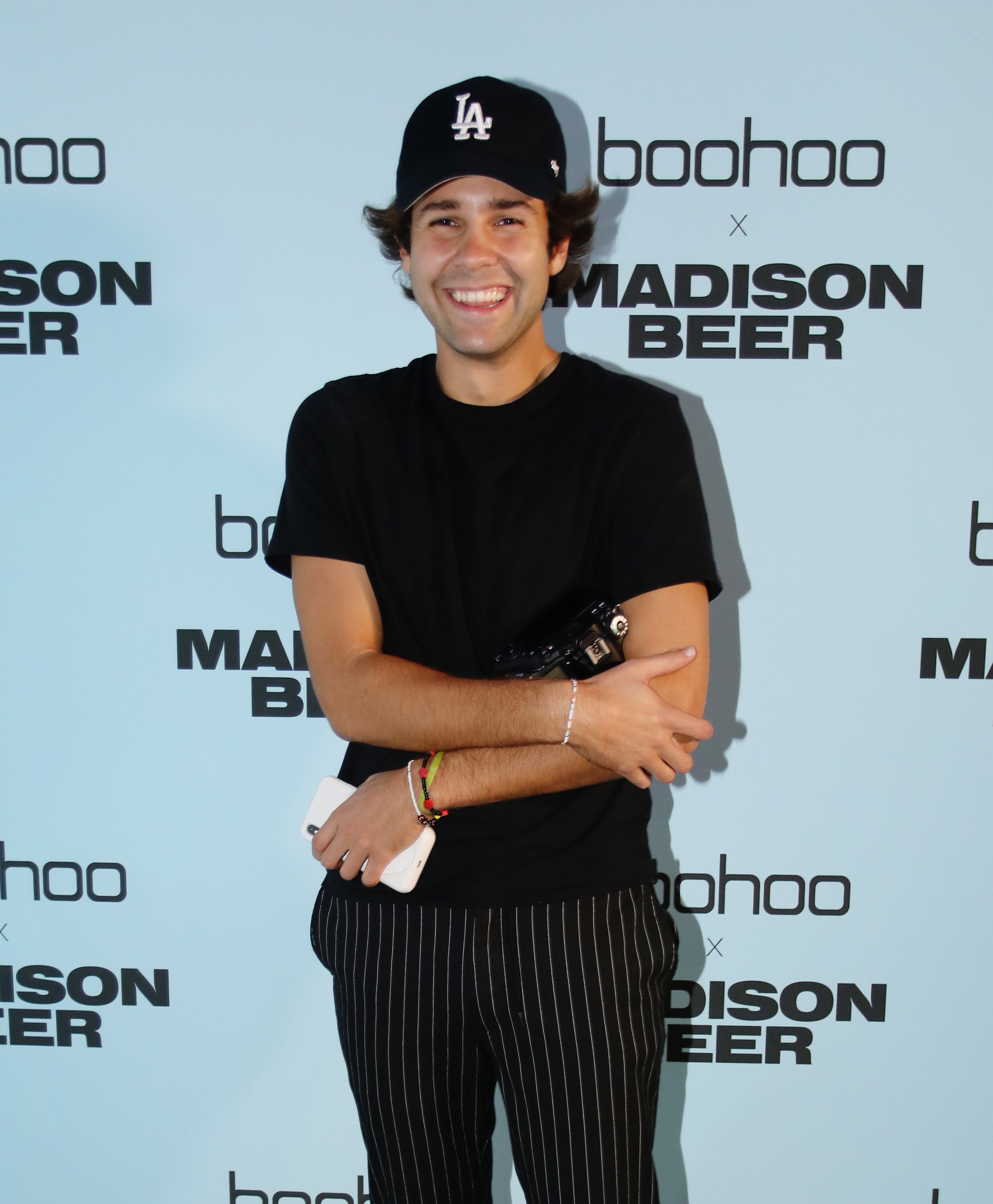 "Not surprised, you know? It is what it is... But I'm done being fake friends with that motherfucker," Jeff said.
Addressing the topic further on his podcast, Jeff claimed that David didn't reach out to him at all following the traumatic experience, which Jeff openly revealed had left him struggling mentally.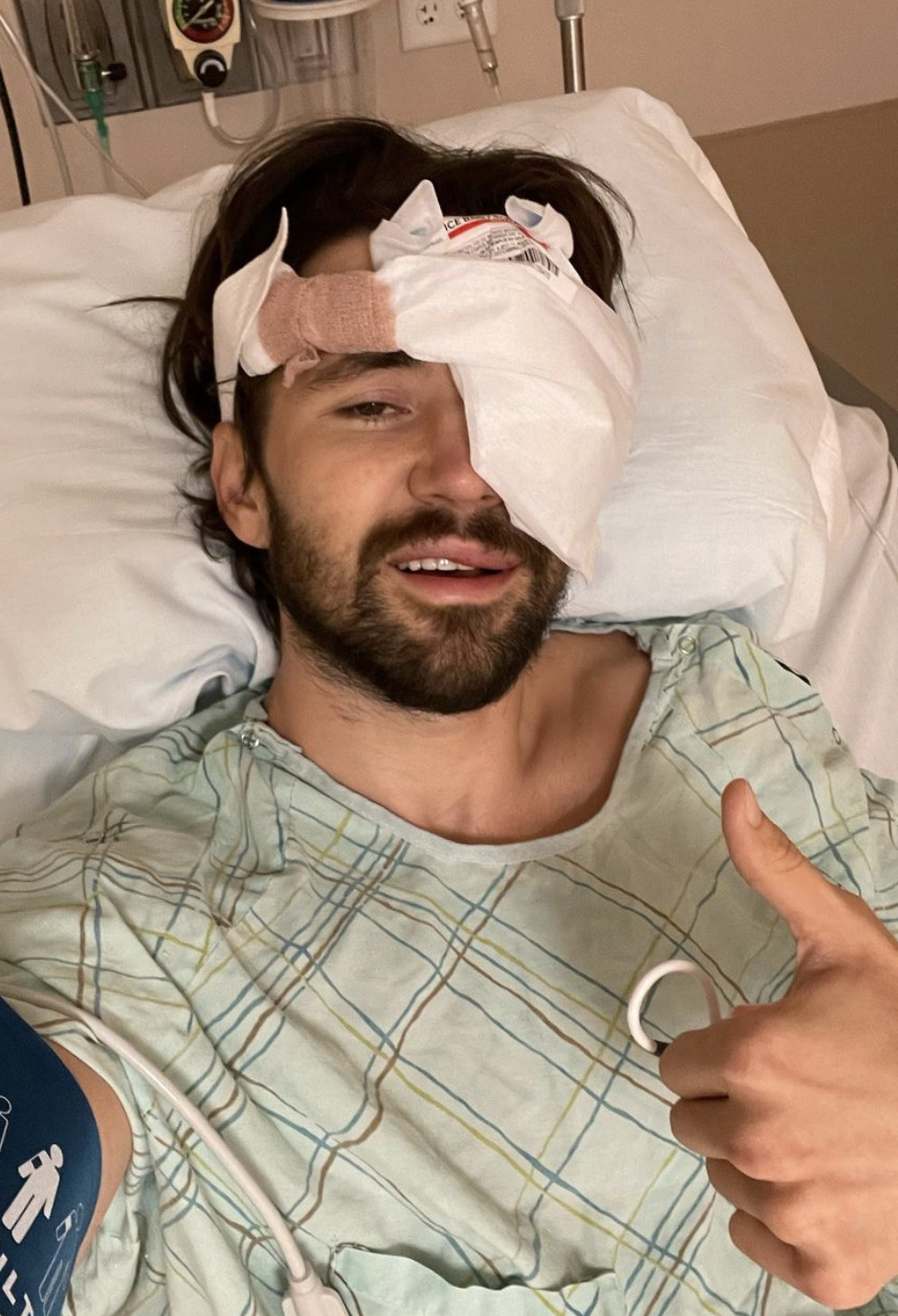 "I woke up from surgery. A day goes by, no text for him. Another day goes by, no text. I look at his Instagram because it's the first one that always fucking pops up because the algorithm or whatever. It's just him like, 'Oh, I'm so happy with my life right now. My vlogs and everything.' Just promoting his vlog," Jeff said.
"I was just like, you got time to do this but you can't text me and be like, 'Hey, did you go blind or not from my actions?'" he continued. "I just want to fucking tell the truth, finally. I gave this motherfucker so many chances. Even now, a week later, I still haven't heard a peep."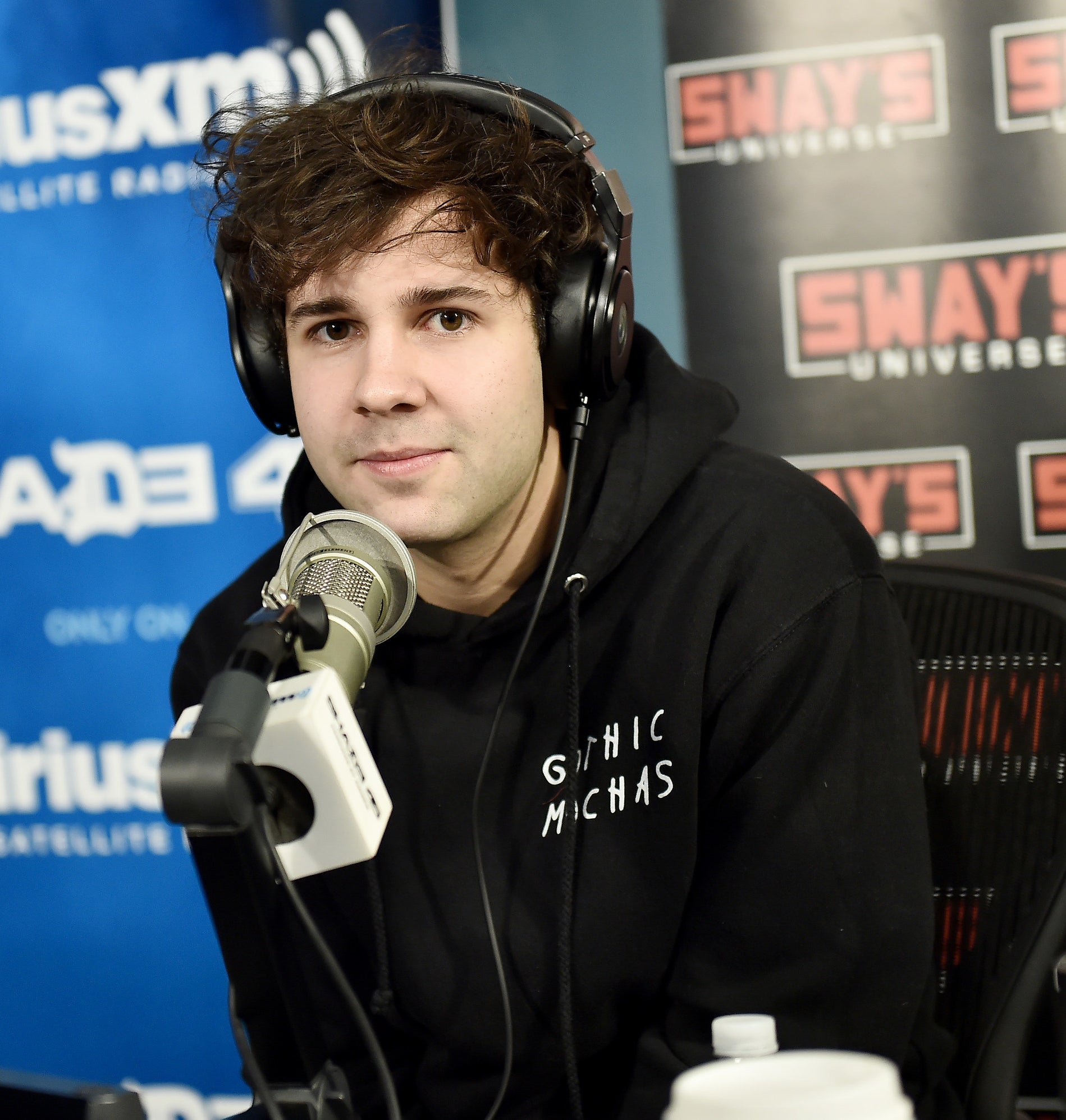 "He is a scumbag friend, a fake friend. Now that the documentary is over doesn't give a fuck, doesn't text me, doesn't check in," Jeff claimed, perhaps referencing the fact that David appeared in the docuseries as the pair attempted to resolve the tension between them in the aftermath of the stunt.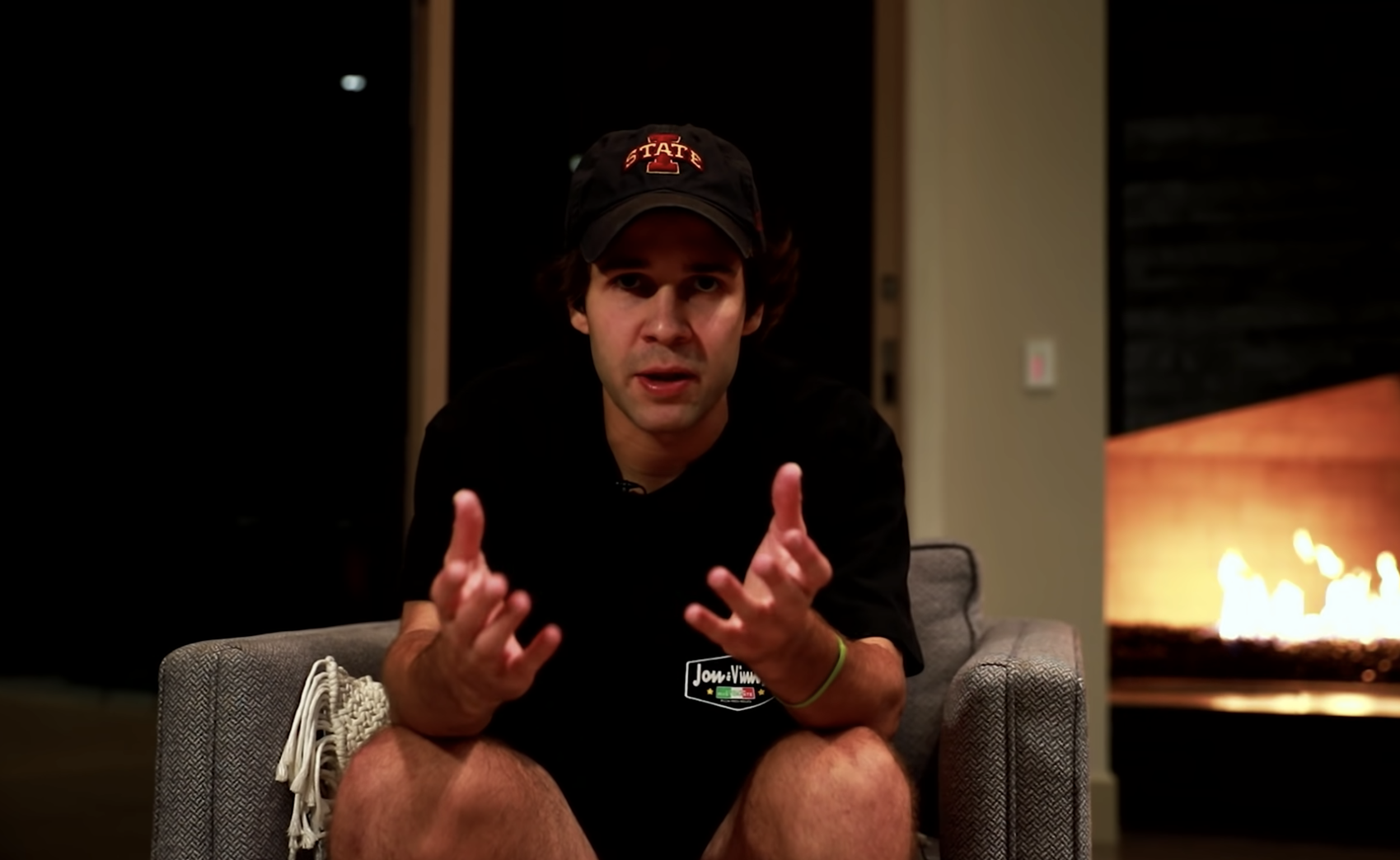 Jeff also to claimed that David had blamed him for the incident. "The other reason, him saying now, flipping the script, saying, 'Oh, it was fucking Jeff's idea. He's crazy.' Complete bullshit," Jeff said of David's alleged comments on the stunt.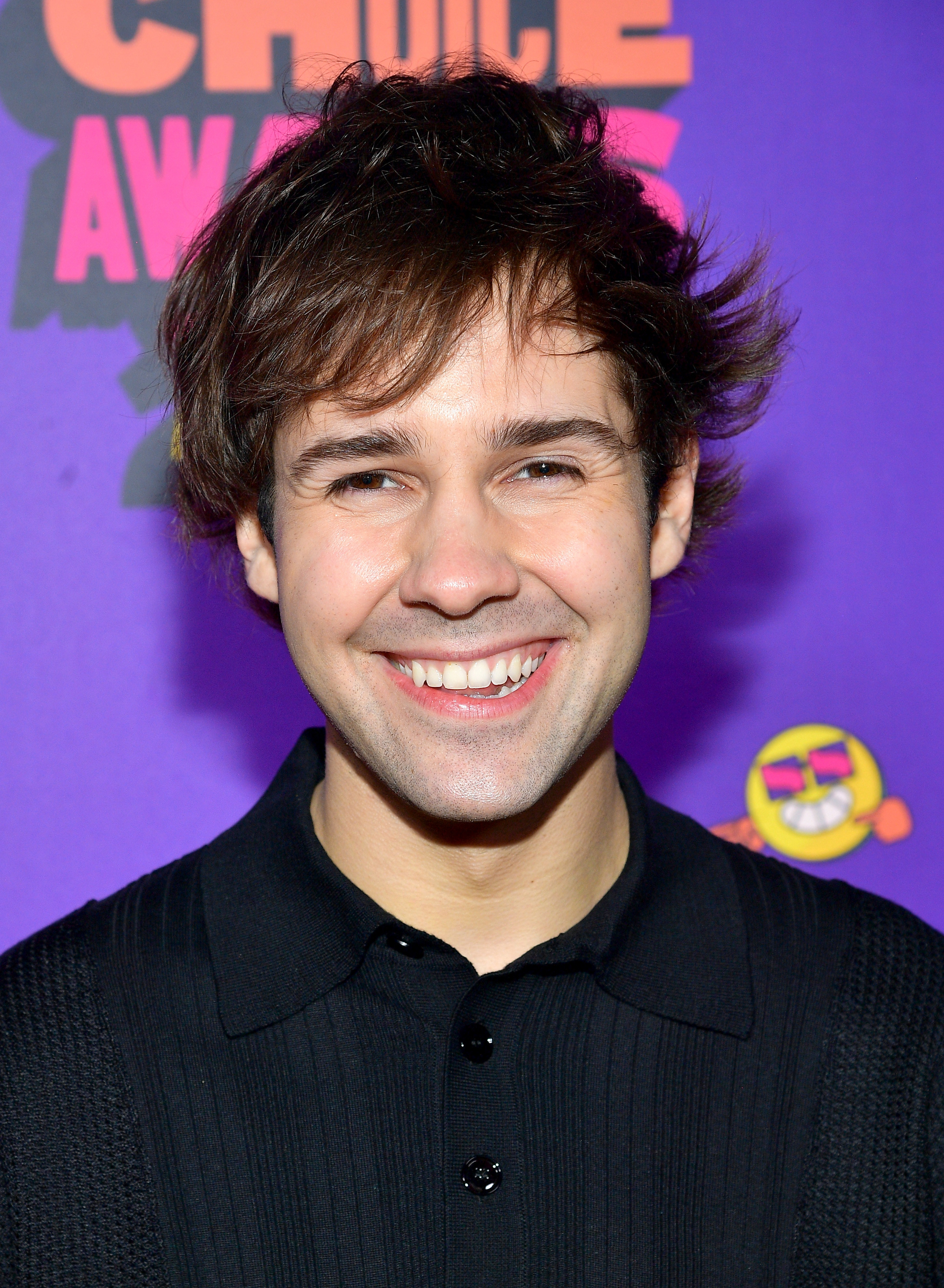 BuzzFeed News has reached out to David's representatives for comment.