Constance Wu has returned to social media for the first time in three years to address the backlash sparked by her controversial Fresh Off the Boat tweets and revealed how difficult that time was for her.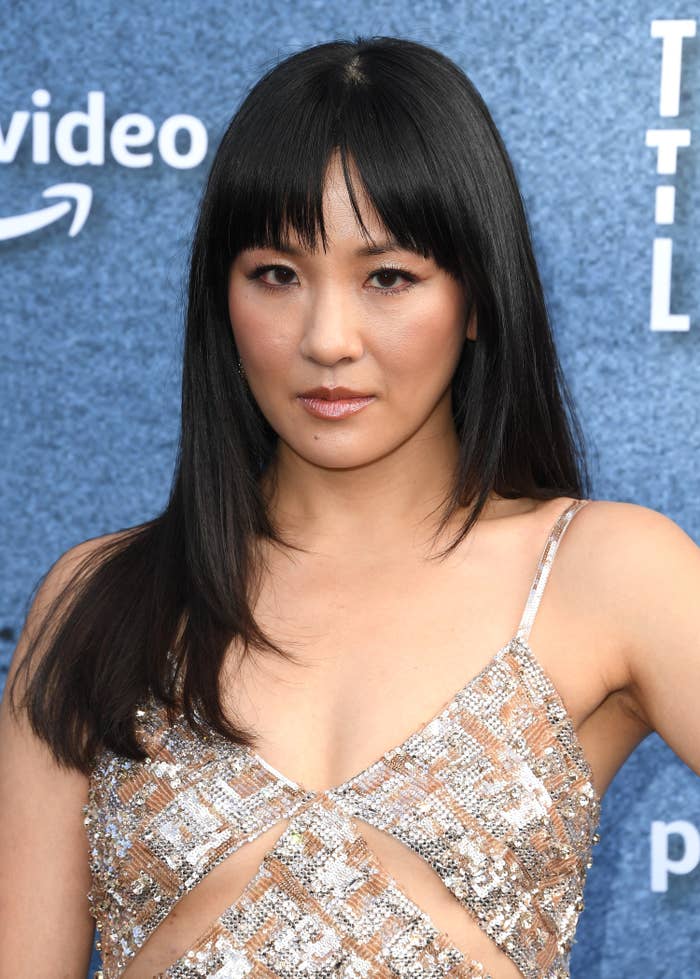 If you missed it, the Crazy Rich Asians actor shared a string of posts in 2019 expressing her unhappiness about the renewal of the hit ABC sitcom, in which she played leading character Jessica Huang.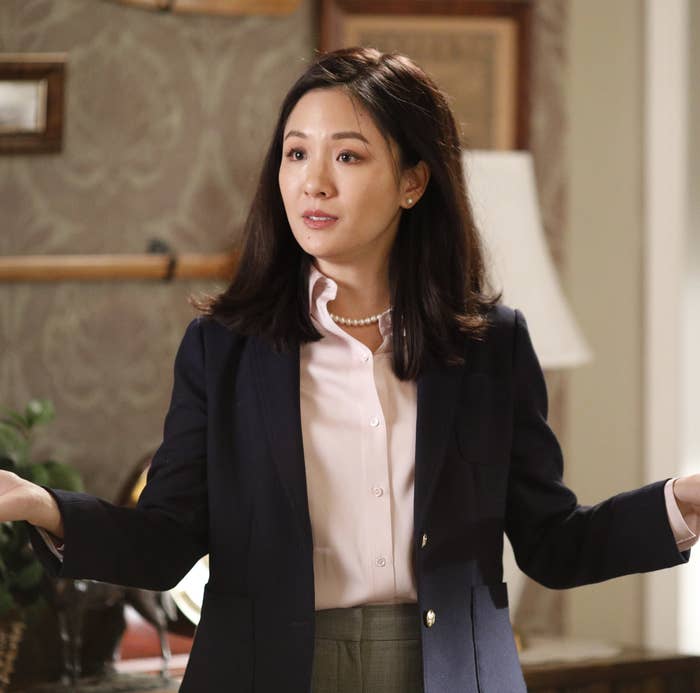 The show, which had been renewed for its sixth and final season, centered on a Taiwanese family who had immigrated to the US. It was super popular among viewers, even scoring an impressive average rating of 94% on Rotten Tomatoes.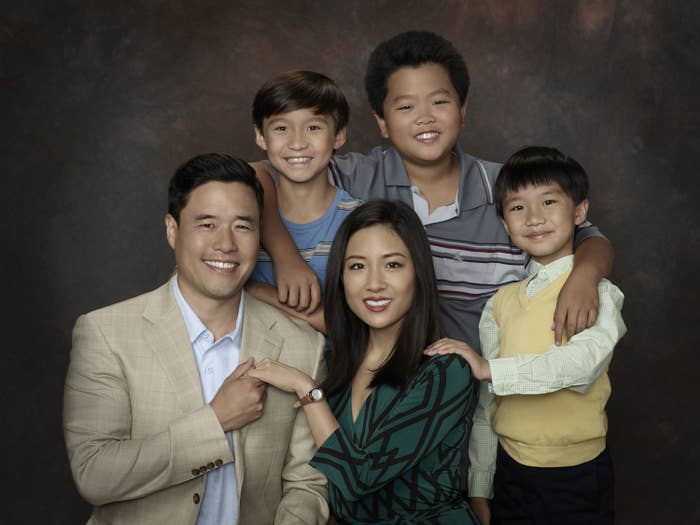 However, Constance was clearly frustrated by the news of its renewal for Season 6, sparking backlash as she tweeted: "So upset right now that I'm literally crying. Ugh. Fuck," and, "Fucking hell."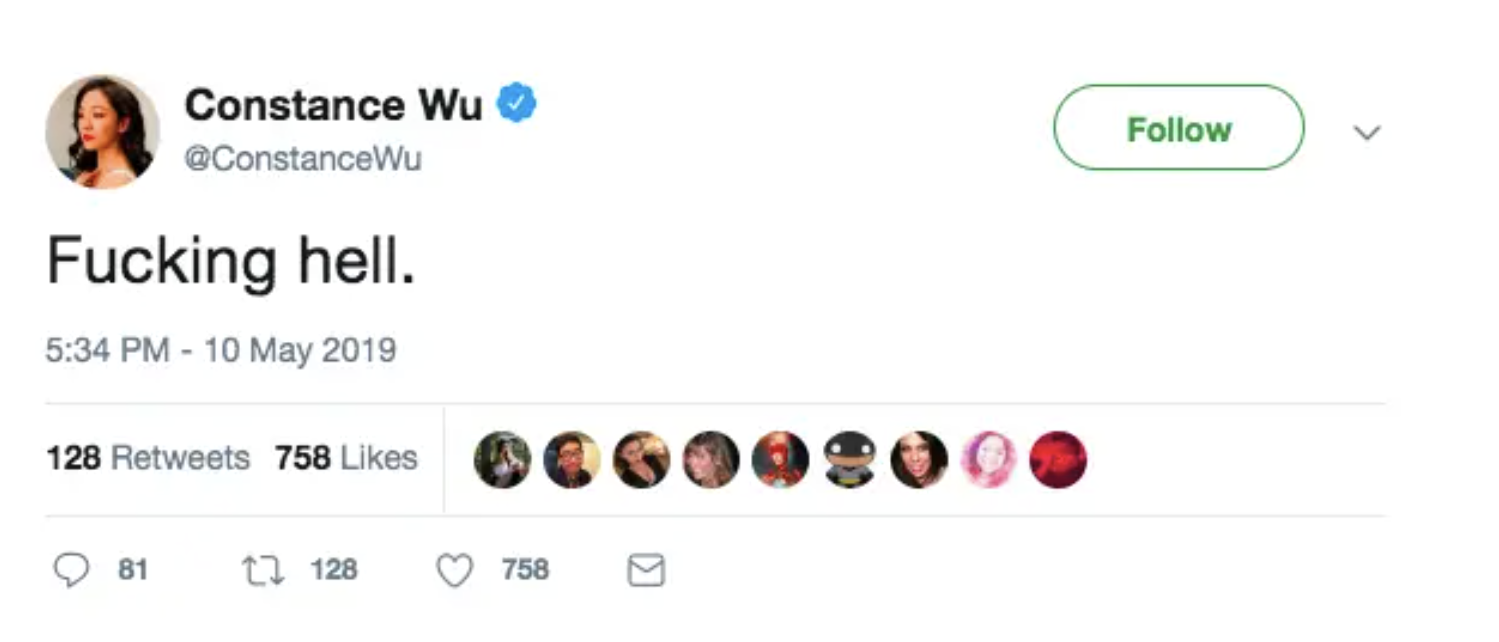 When a fan congratulated Constance on her show's renewal and noted that it was "great news," the actor replied, "No it's not," before going on to comment "dislike" under the official Fresh Off the Boat's Instagram post about it.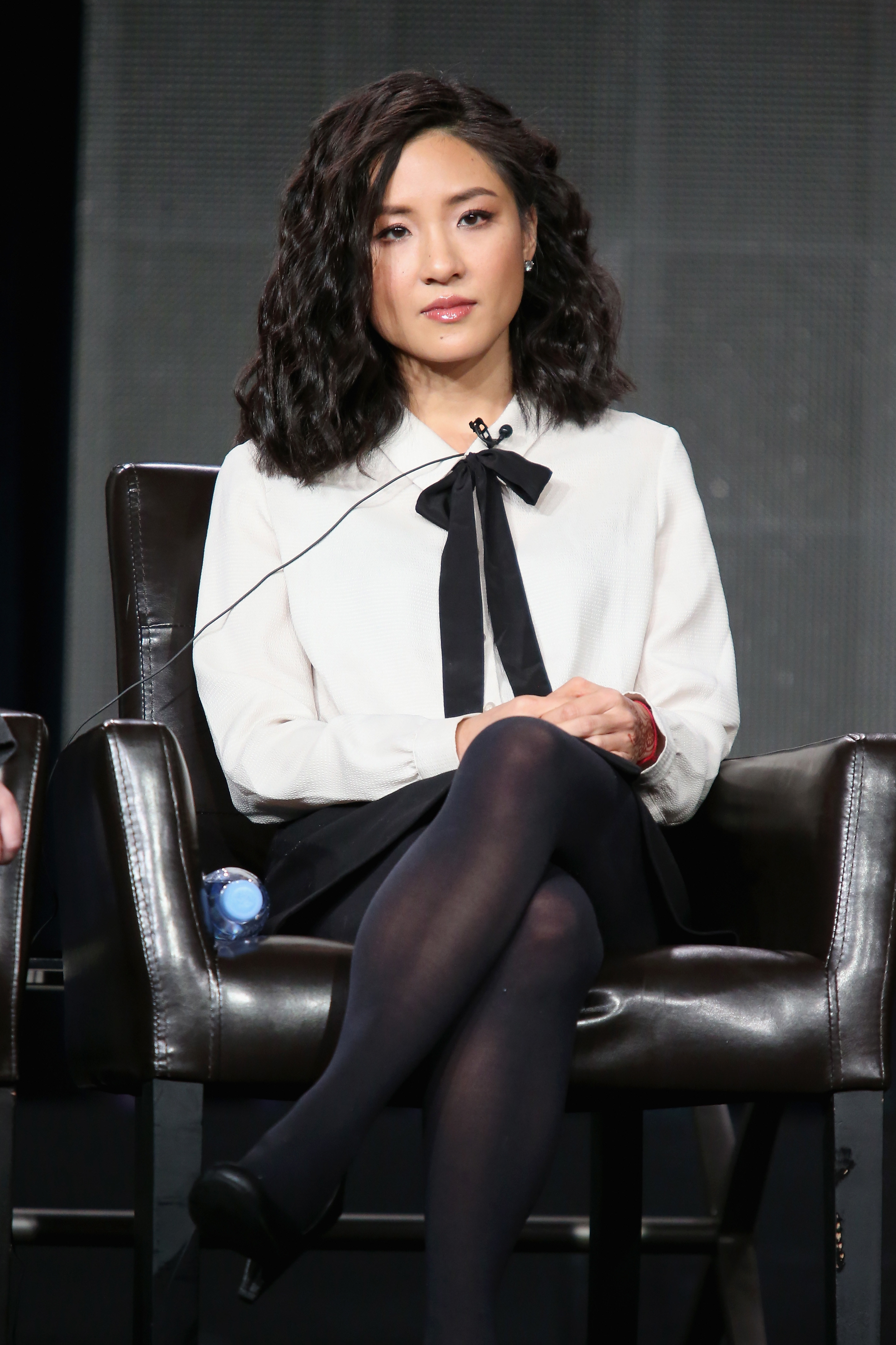 After Constance's tweets attracted heaps of negative attention online, she defended her words by suggesting that fans were "making a lot of assumptions" about what she was saying.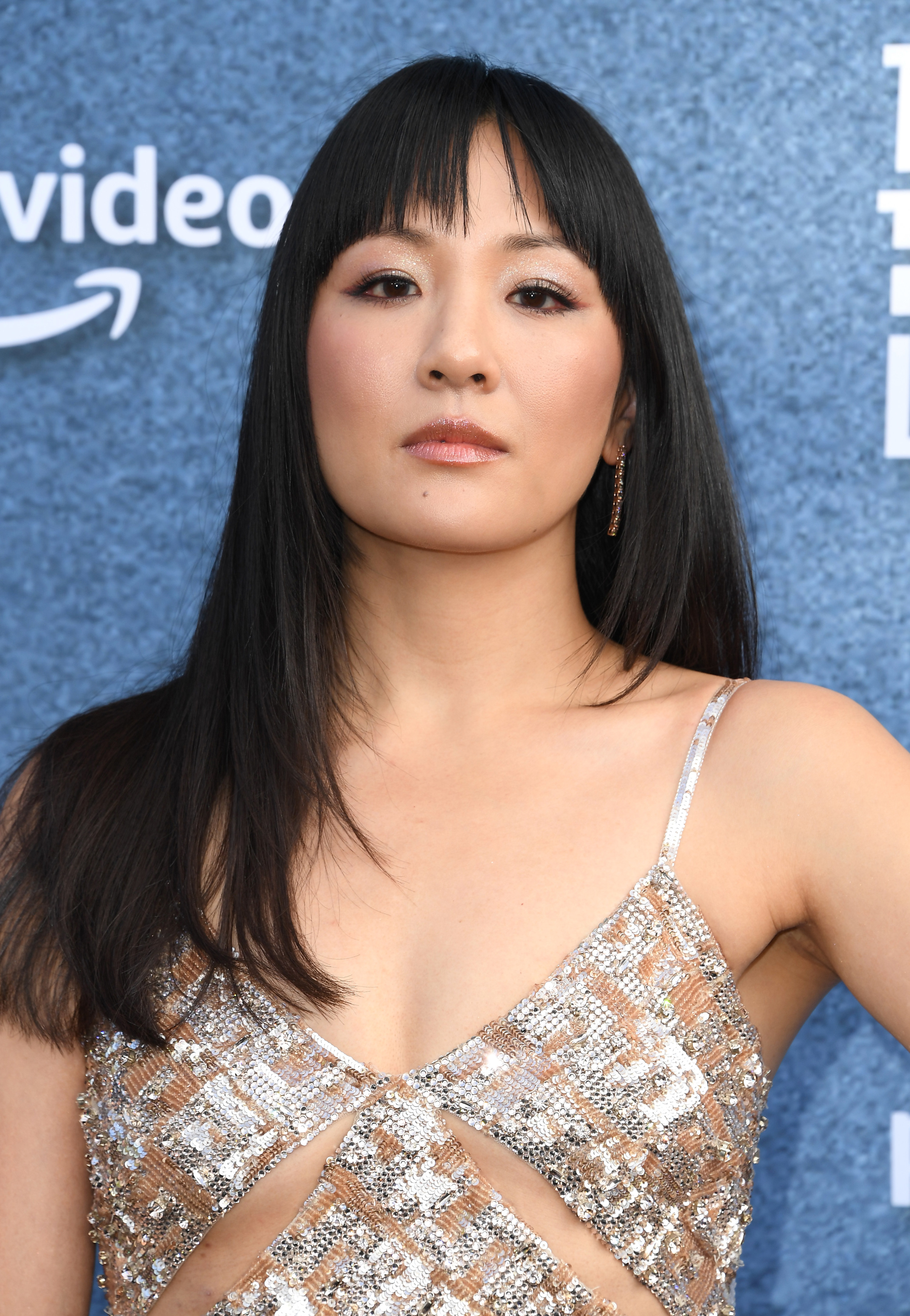 "That was not a rampage, it was just how I normally talk. I say fuck a lot. I love the word. Y'all are making a lot of assumptions about what I was saying. And no, it's not what it's about. No it's not..what this is all about. Stop assuming," she wrote.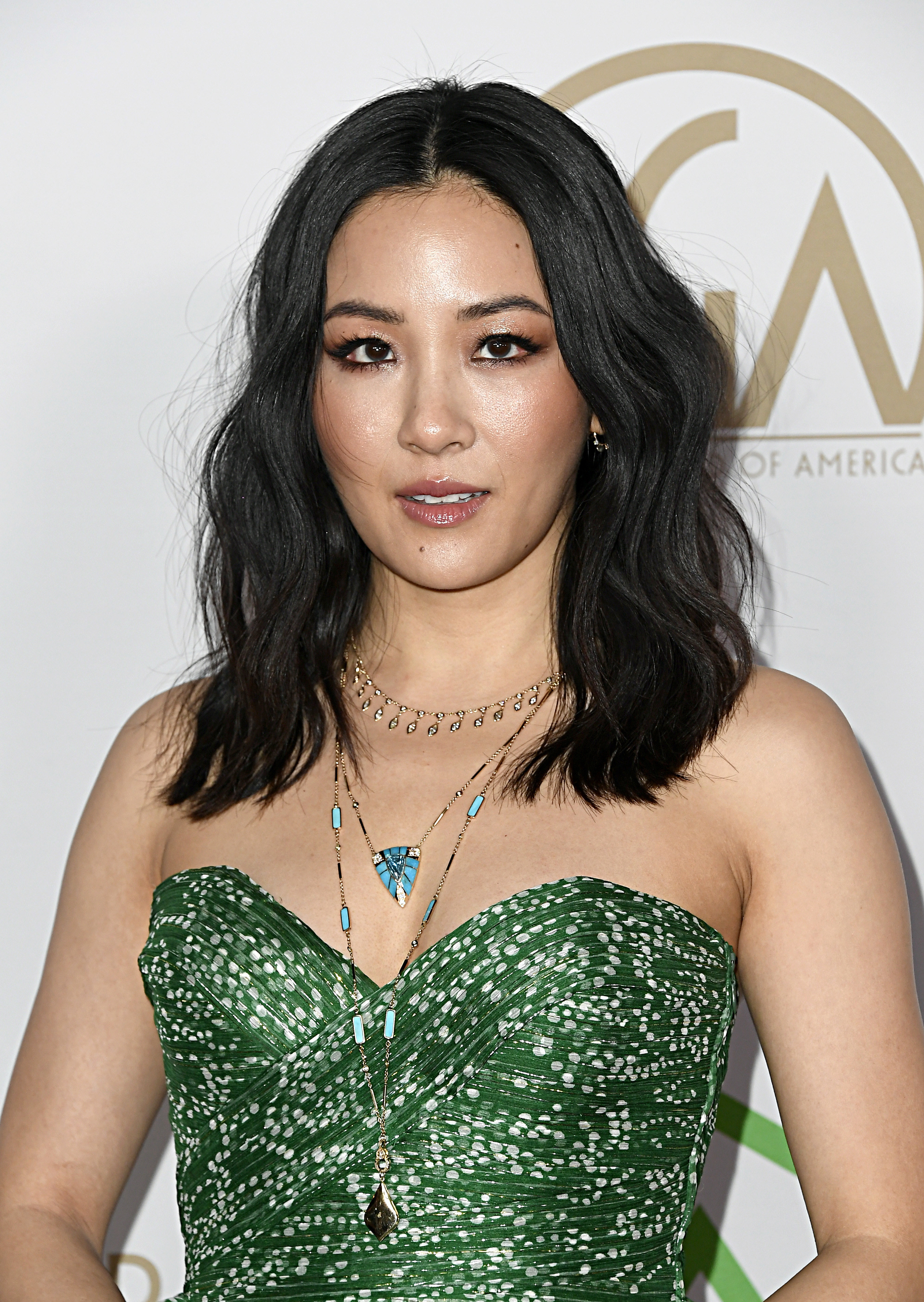 She later appeared to walk back her remarks as she admitted they'd been "ill timed" with the news of the show's renewal.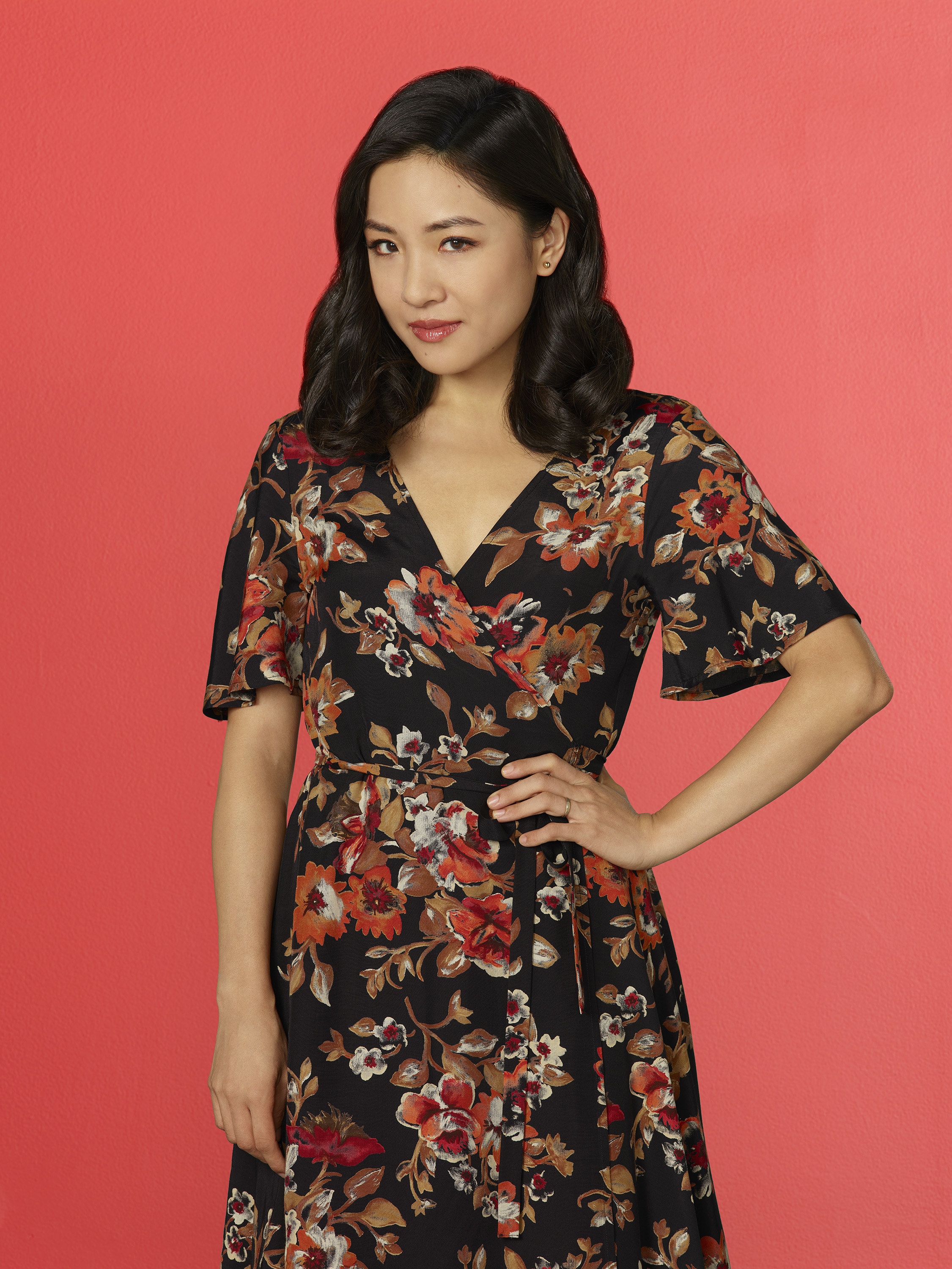 "Todays tweets were on the heels of rough day&were ill timed w/the news of the show. Plz know, Im so grateful for FOTB renewal. I love the cast&crew. Im proud to be a part of it. For all the fans support, thank u & for all who support my casual use of the word fuck-thank u too," she tweeted.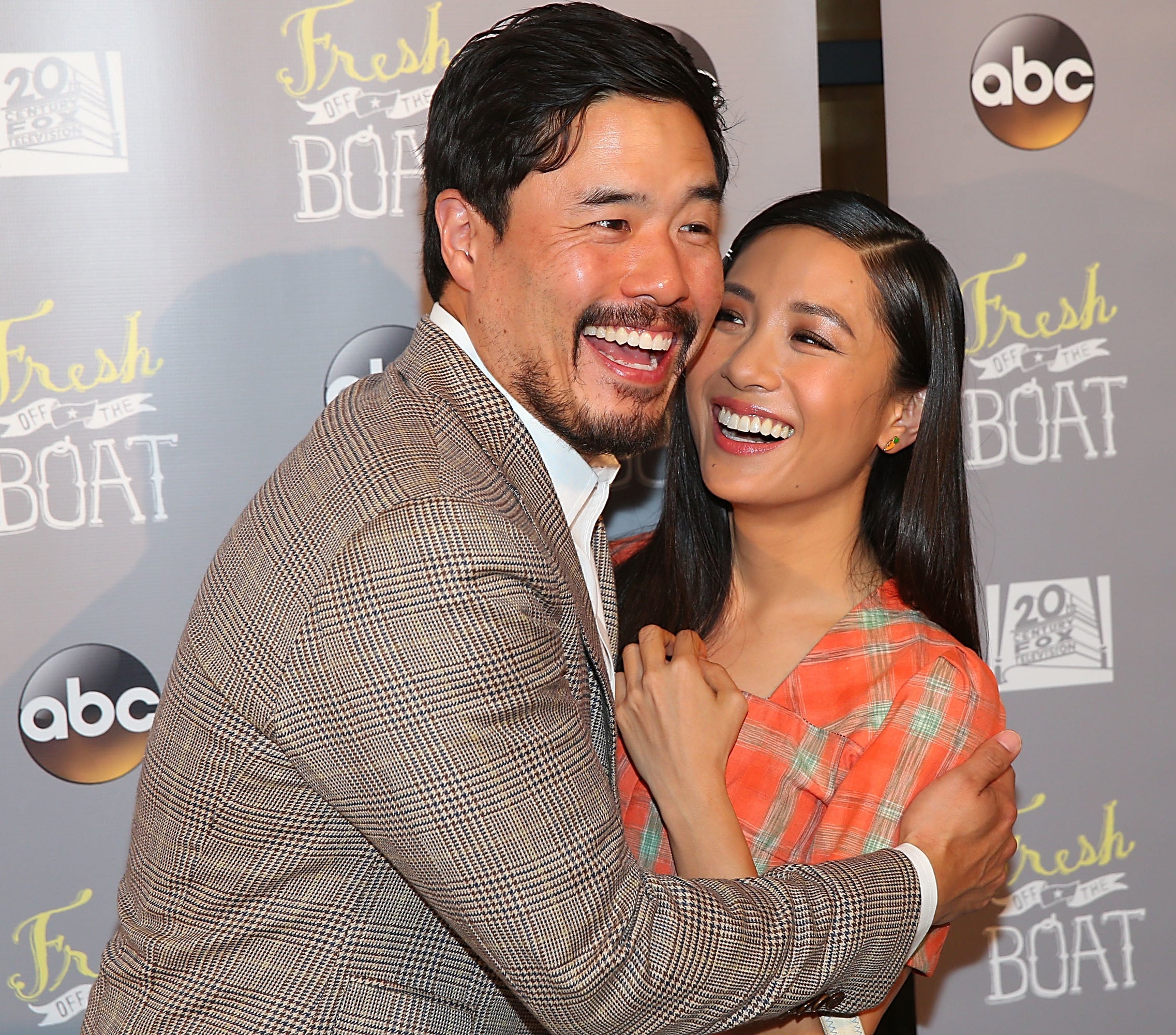 The following day, Constance issued a formal statement apologizing for her angry comments, explaining that she was "temporarily upset" because Fresh Off the Boat's renewal meant she "had to give up another project" that she was passionate about.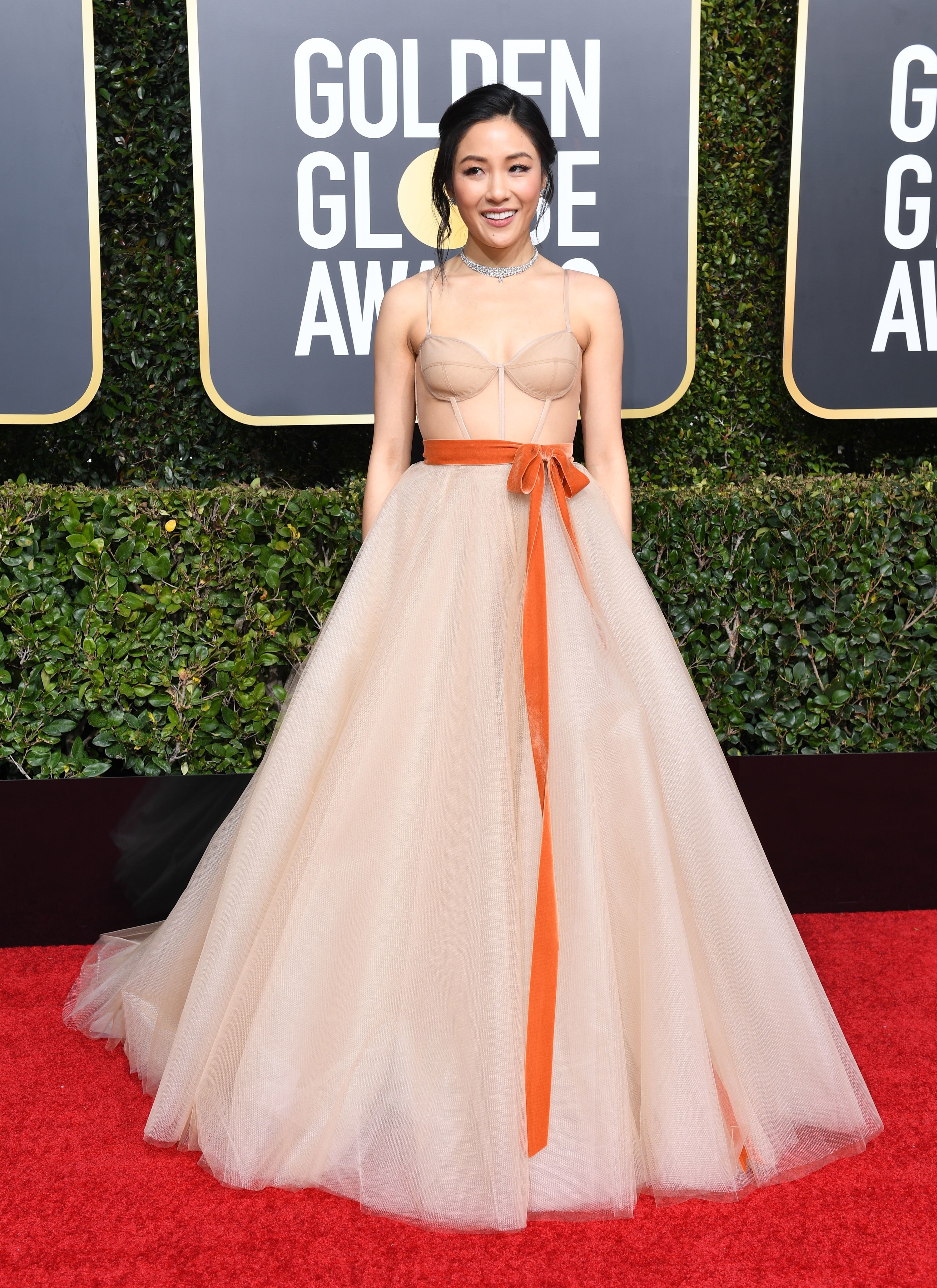 "I love FOTB," she wrote. "I was temporarily upset yesterday not bc I hate the show but bc its renewal meant I had to give up another project that I was really passionate about. So my dismayed social media replies were more about that other project and not about FOTB."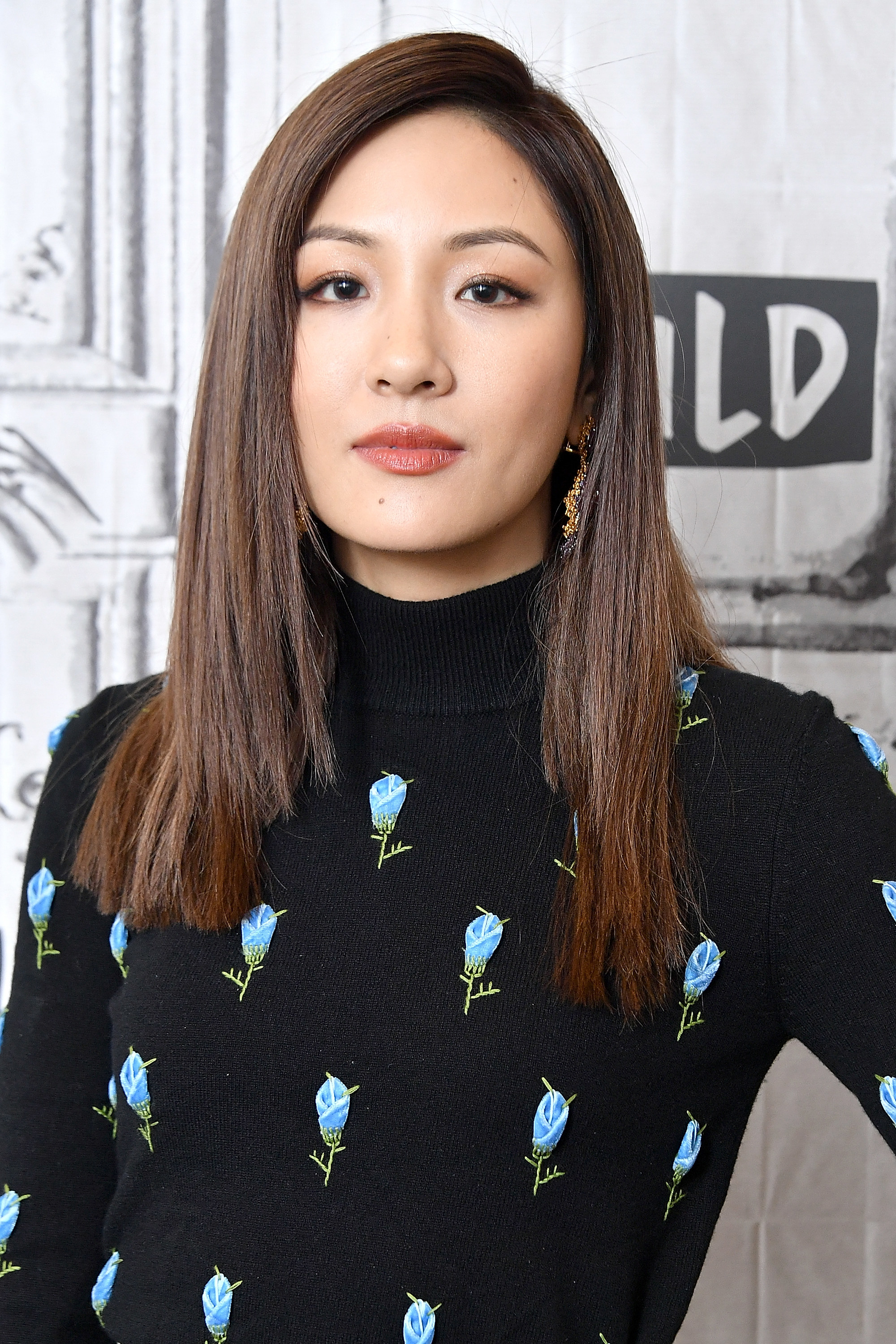 And the actor would go on to wipe all trace of her social media activity, before remaining silent online for the next three years.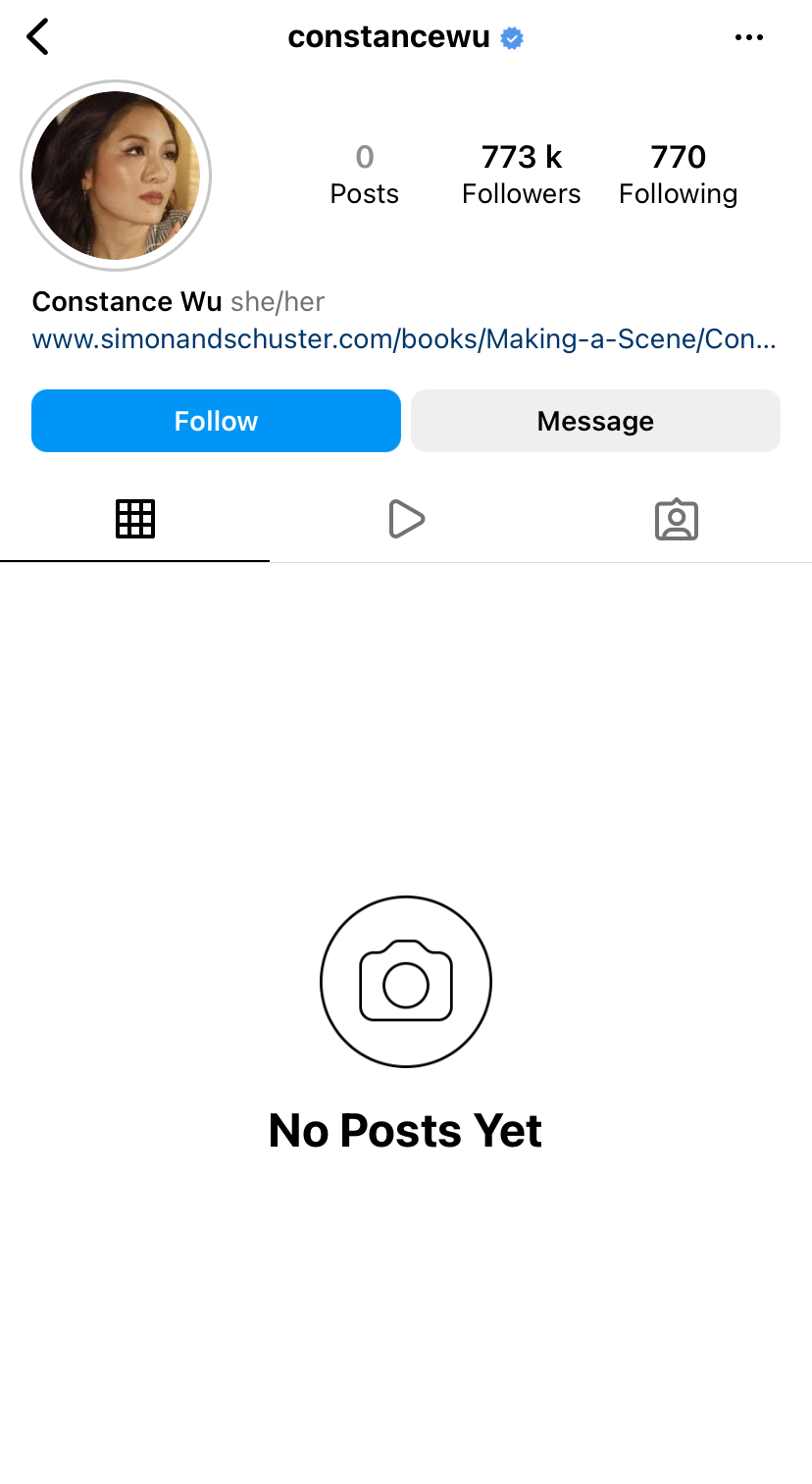 But now, Constance has returned to social media with a raw statement posted on June 14, in which she admitted she was "scared" about resurfacing on the online platforms.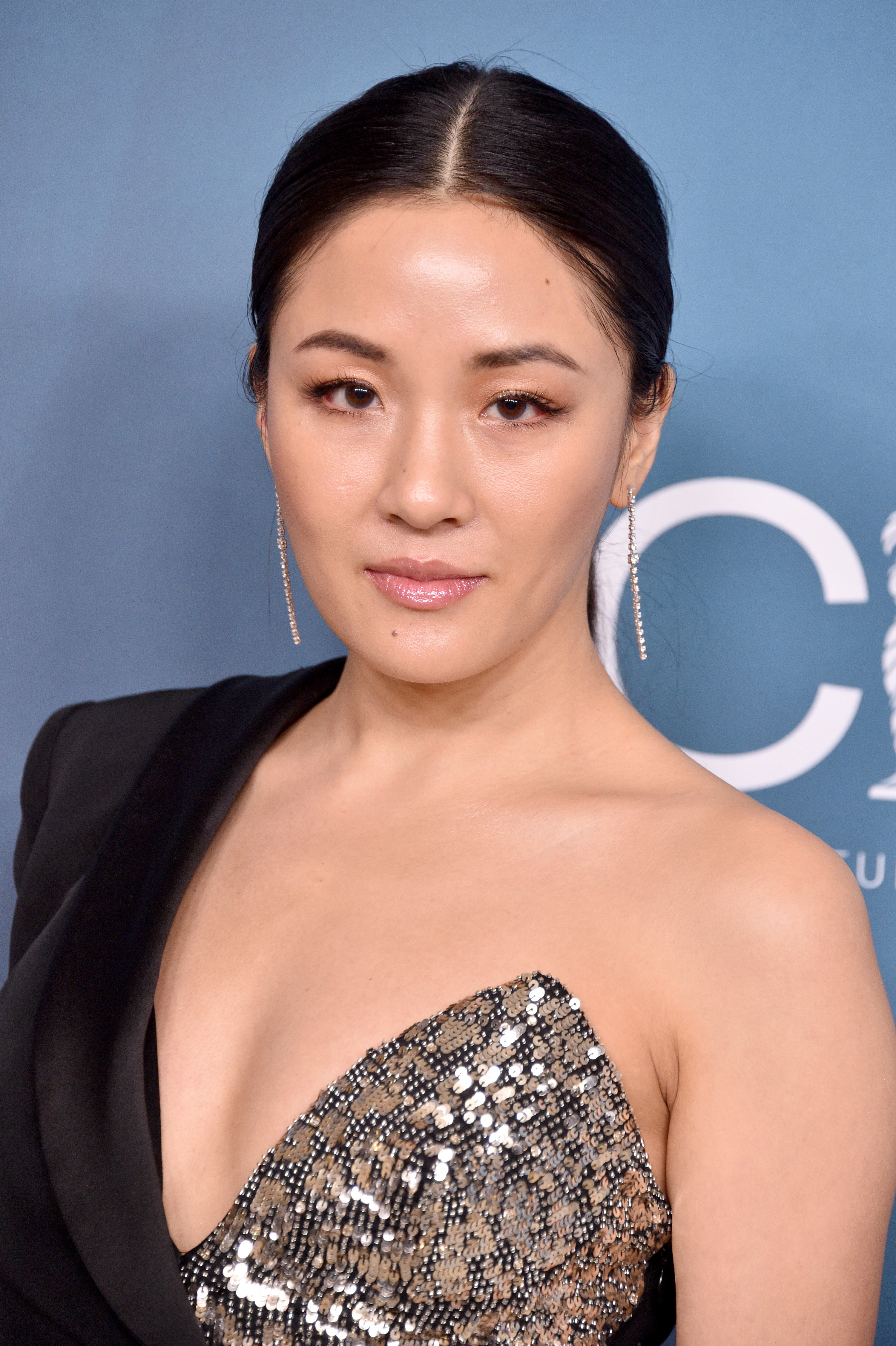 "I haven't been on social media in almost 3 years," she began. "Tbh, I'm a little scared, but I'm dipping my toe back in to say I'm here and while I was gone I wrote a book called Making a Scene," she wrote, referring to her book of personal memoir-in-essays coming out this October.
Going on to recall the "severe" backlash and "internet shaming" she'd faced following her Fresh Off the Boat comments, Constance disclosed that she'd attempted suicide as a result of the outrage.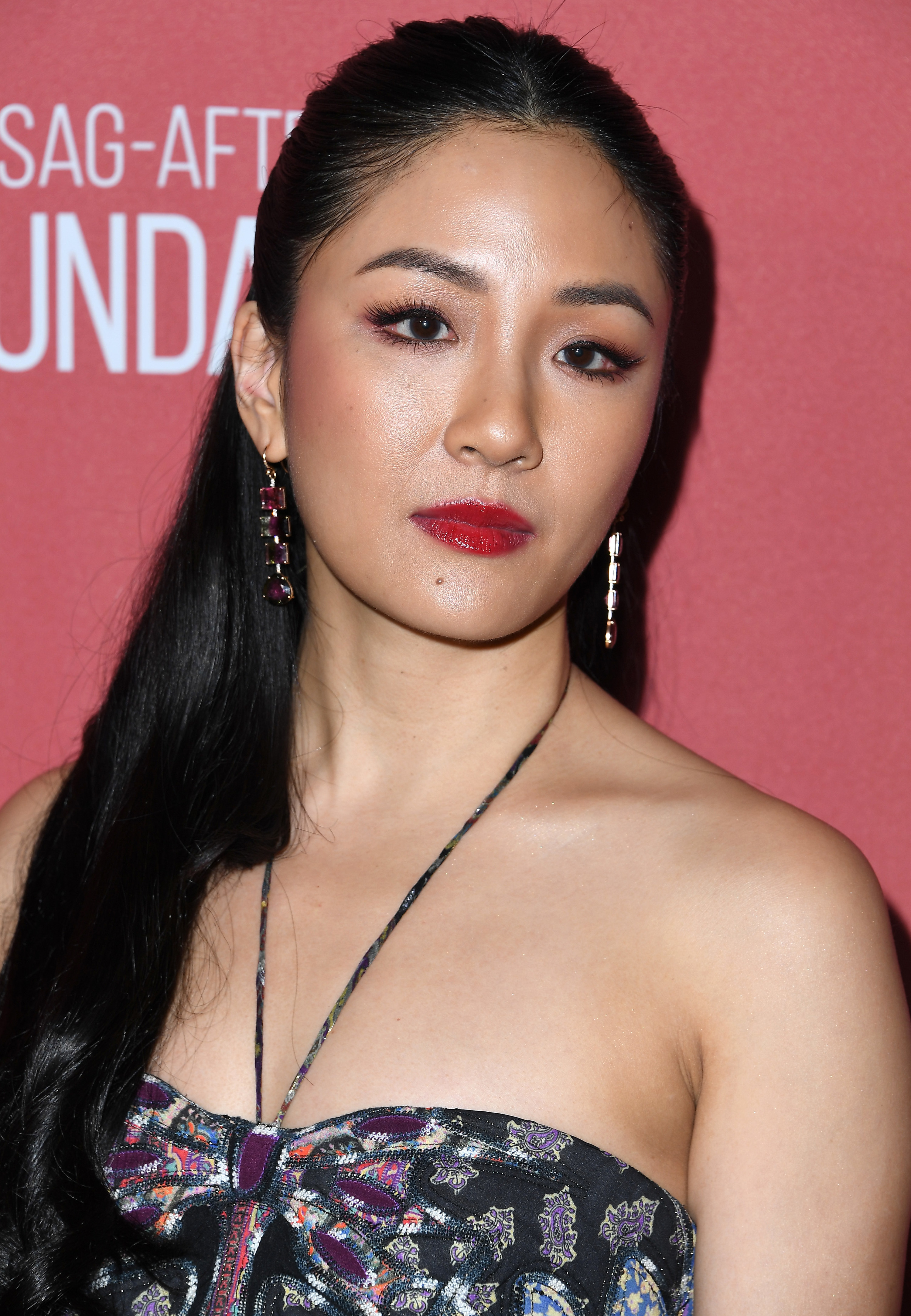 "This next part is hard to talk about...but I was afraid of coming back on social media because I almost lost my life from it," she wrote. "3 years ago, when I made careless tweets about the renewal of my TV show, it ignited outrage and internet shaming that got pretty severe."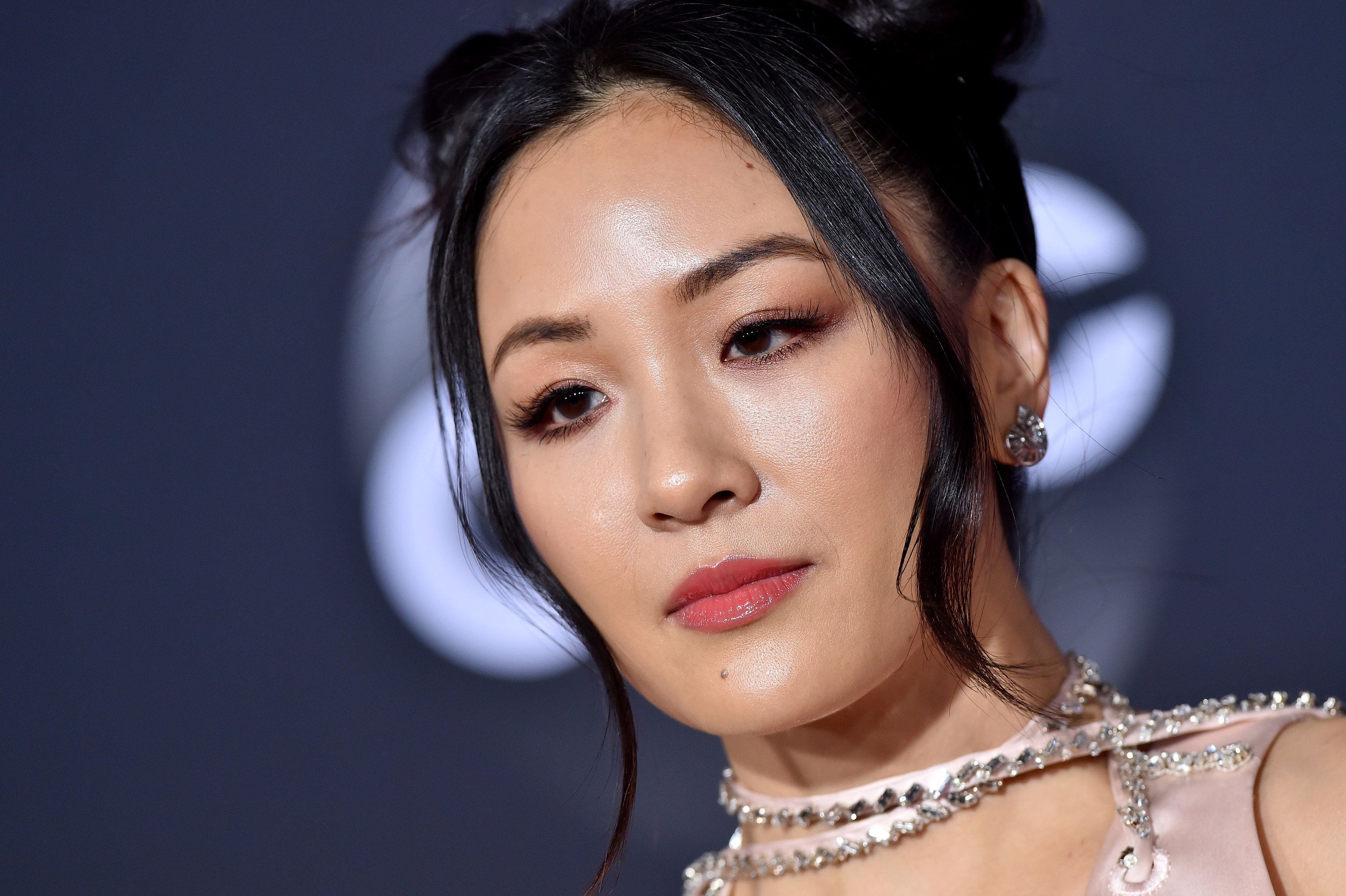 "I felt awful about what I'd said, and when a few DMs from a fellow Asian actress told me I'd become a blight on the Asian American community, I started feeling like I didn't even deserve to live anymore. That I was a disgrace to AsAms, and they'd be better off without me," the actor revealed.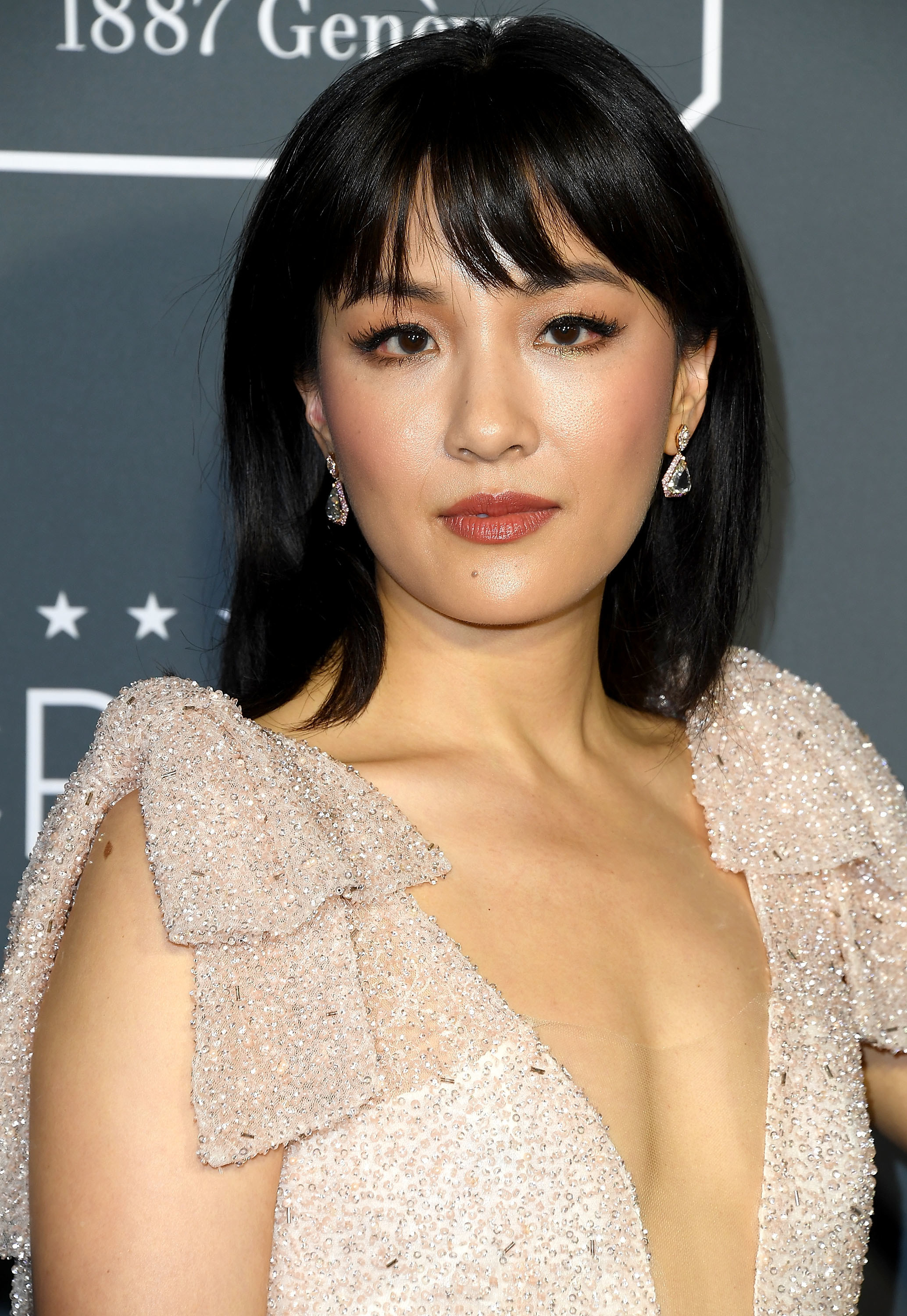 "Looking back, it's surreal that a few DMs convinced me to end my own life, but that's what happened. Luckily, a friend found me and rushed me to the ER," she added.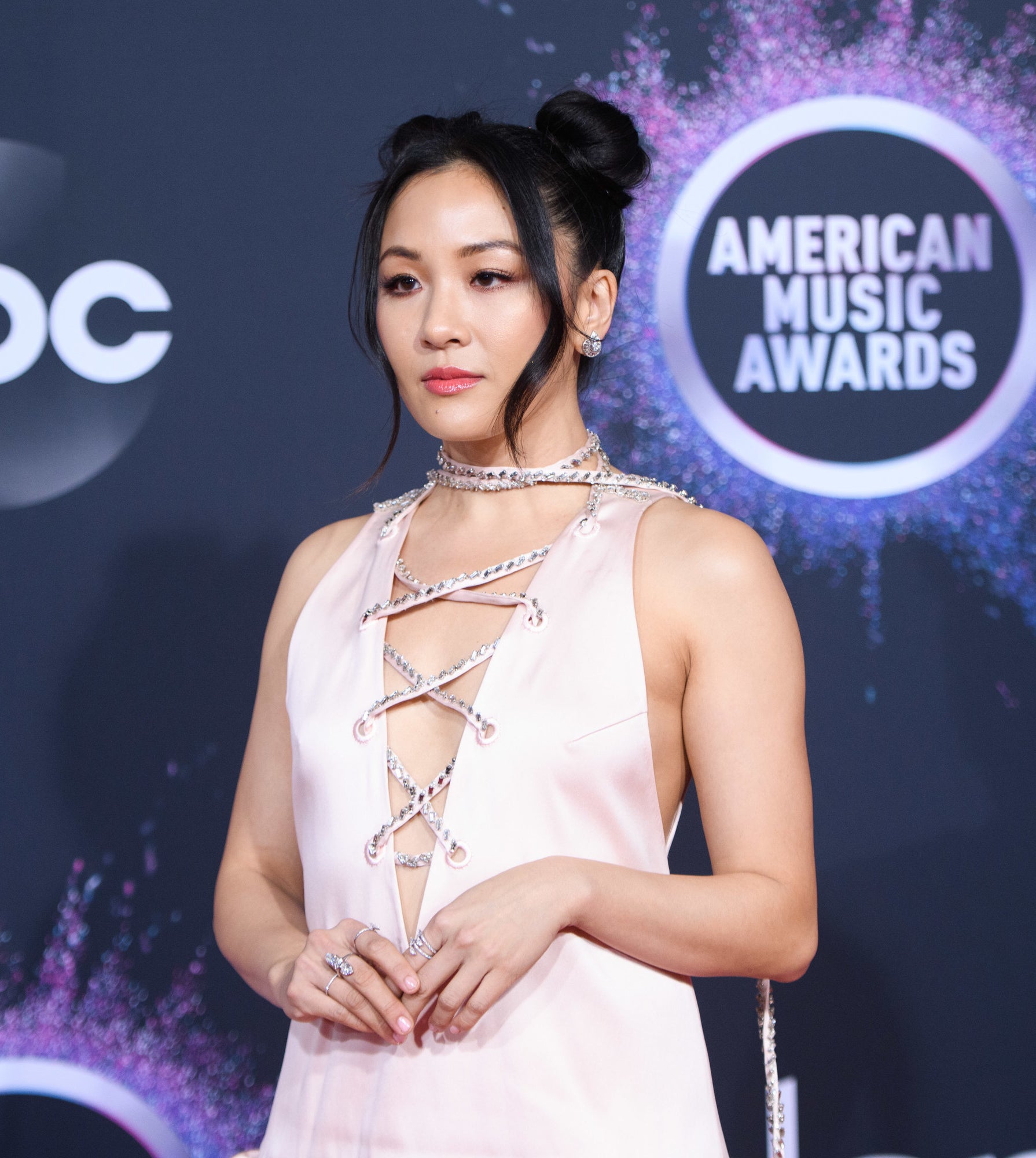 Constance noted that it ultimately prompted her to "reassess a lot" in her life, which encouraged her to work on promoting and destigmatizing conversations around mental health in the Asian American community.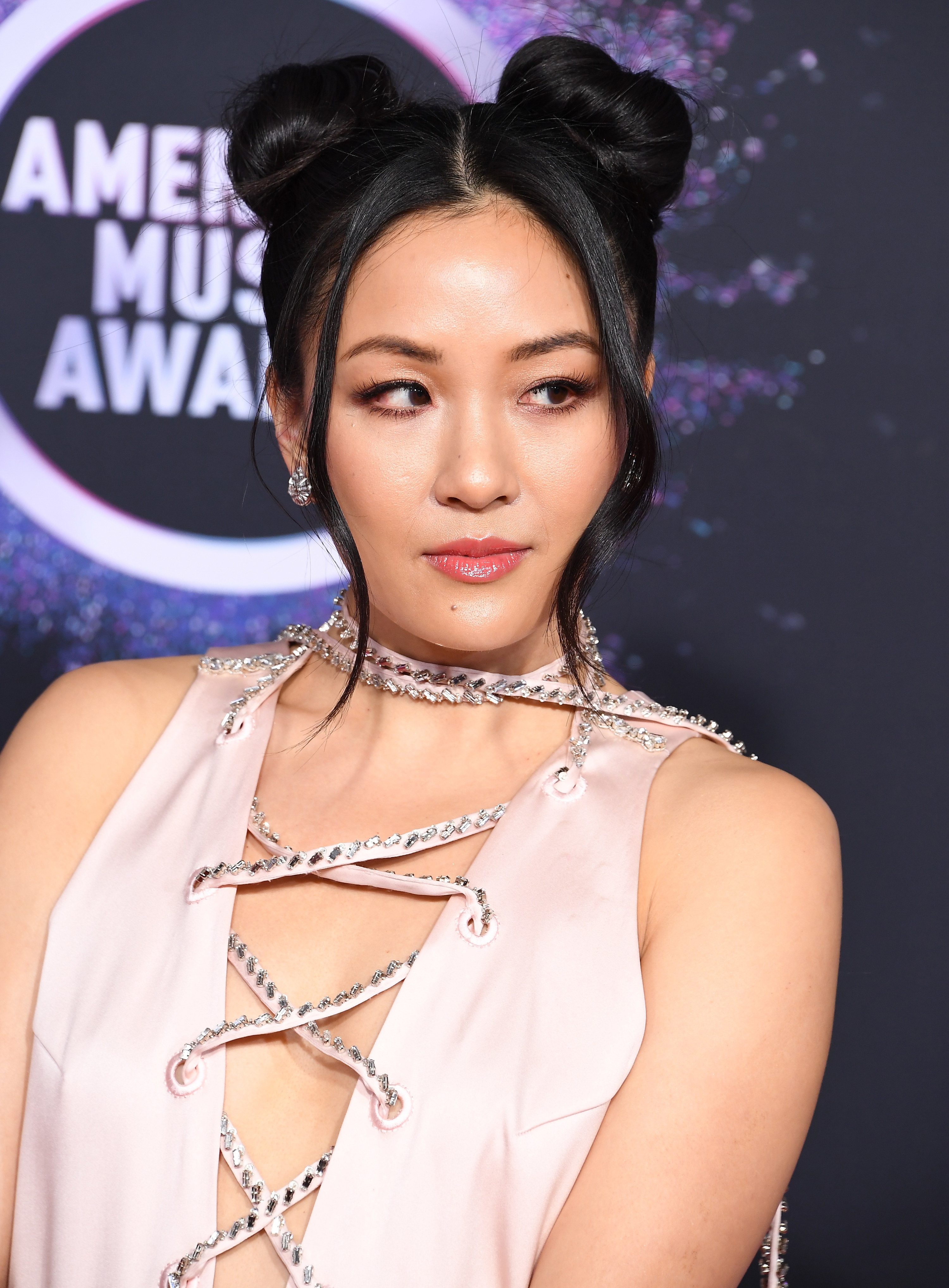 "For the next few years, I put my career aside to focus on my mental health," she wrote. "AsAms don't talk about mental health enough. While we're quick to celebrate representation wins, there's a lot of avoidance around the more uncomfortable issues within our community."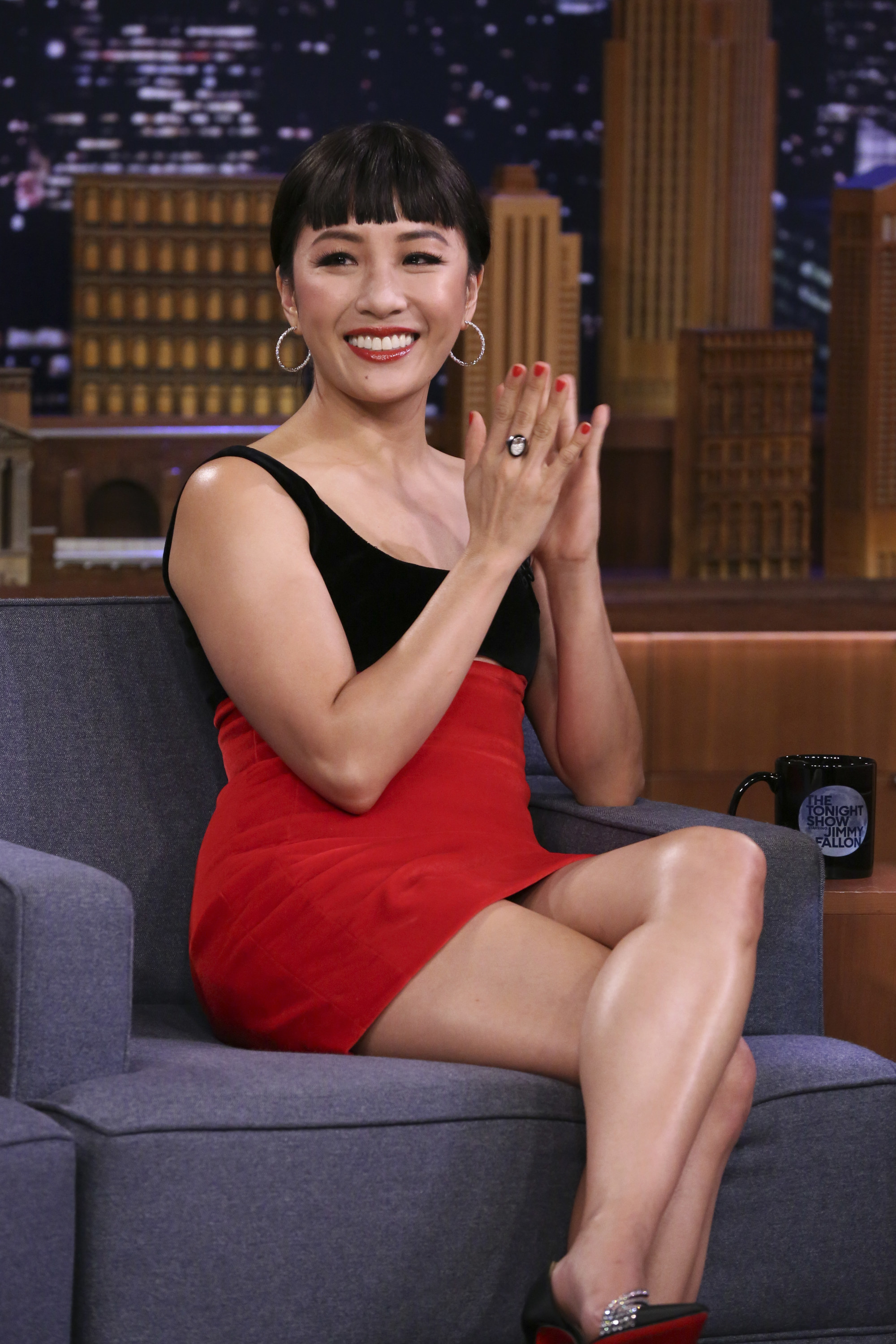 "Even my tweets became a subject so touchy that most of my AsAm colleagues decided that was the time to avoid me or ice me out," she continued. "I'll admit it hurt a lot, but it also made me realize how important it is to reach out and care for people who are going through a hard time."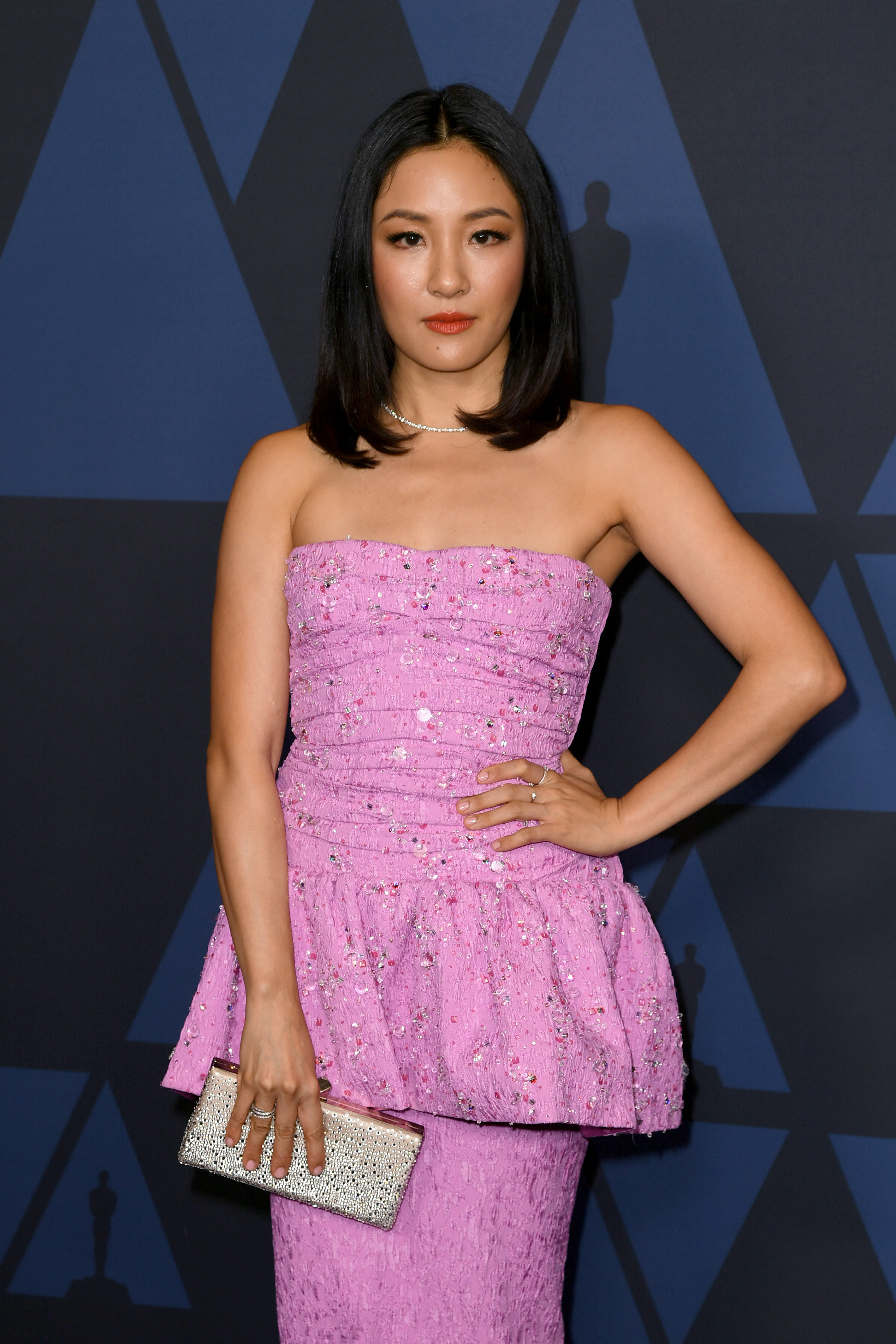 Constance said that she wrote Making a Scene to "help people talk about the uncomfortable stuff" and "open pathways to healing."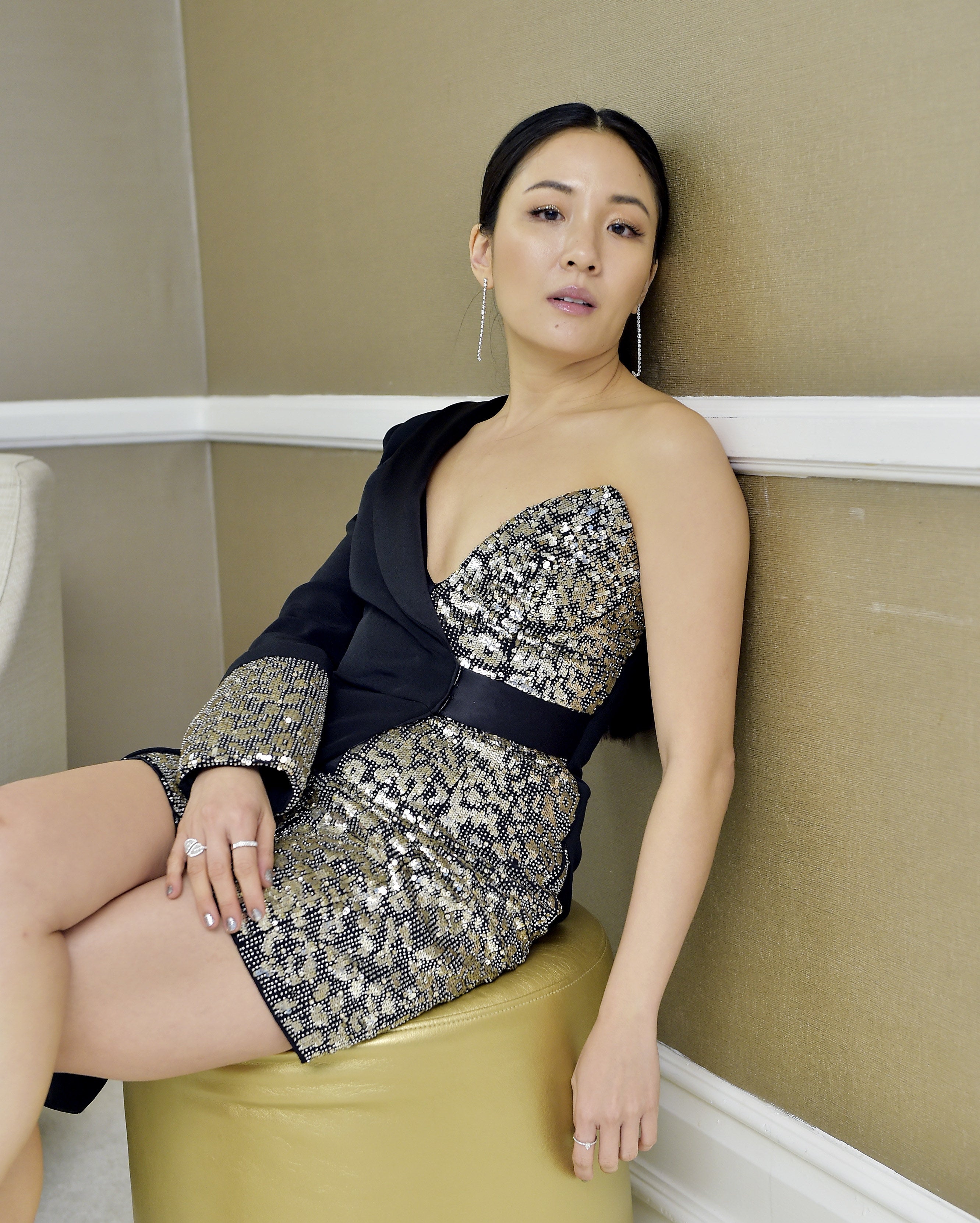 "If we want to be seen, really seen… we need to let all of ourselves be seen, including the parts we're scared of or ashamed of-parts that, however imperfect, require care and attention," she wrote. "And we need to stop beating each other (and ourselves) up when we do. So while my book is not always the most flattering portrayal, it's as honest as I know how to be. Because the truth is, I'm not poised or graceful or perfect. I'm emotional. I make mistakes…lots of 'em!"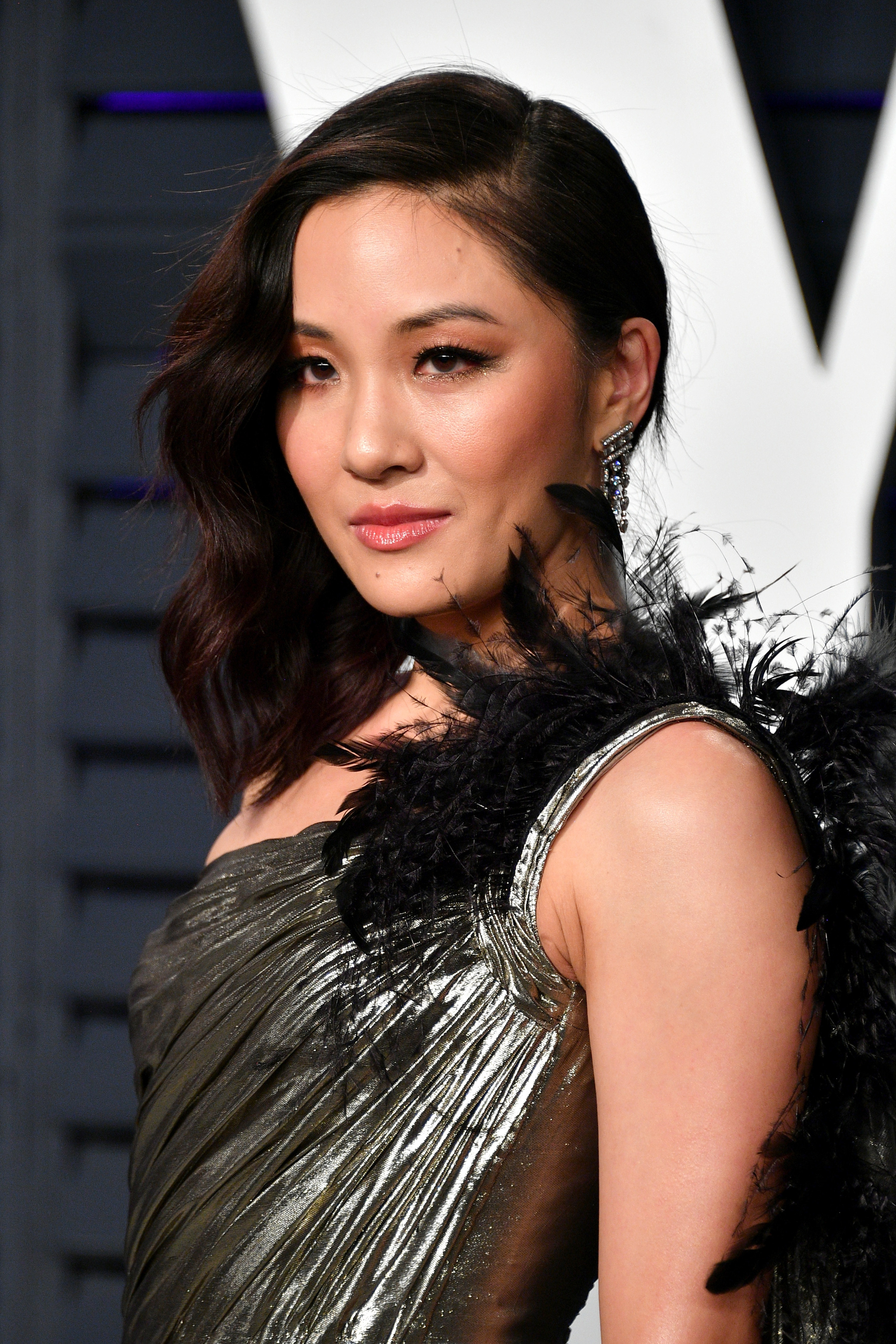 Constance concluded her statement by noting that she feels "OK enough" to return to social media after her yearslong break and "a lot of therapy."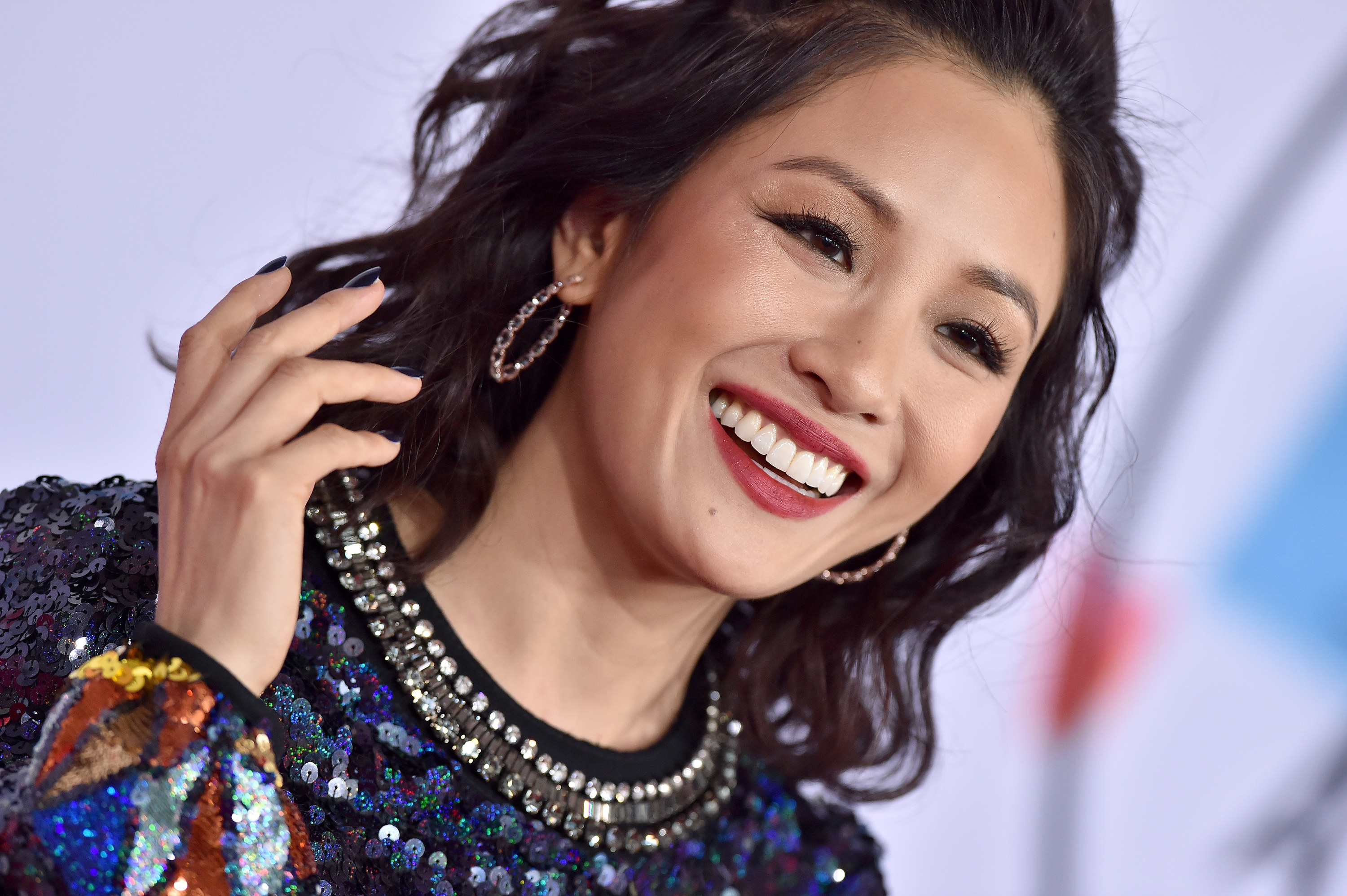 "After a little break from Hollywood and a lot of therapy I feel OK enough to venture back on here (at least for a little bit)," she wrote. "And even though I'm scared, I've decided that I owe it to the me-of-3-years-ago to be brave and share my story so that it might help someone with theirs."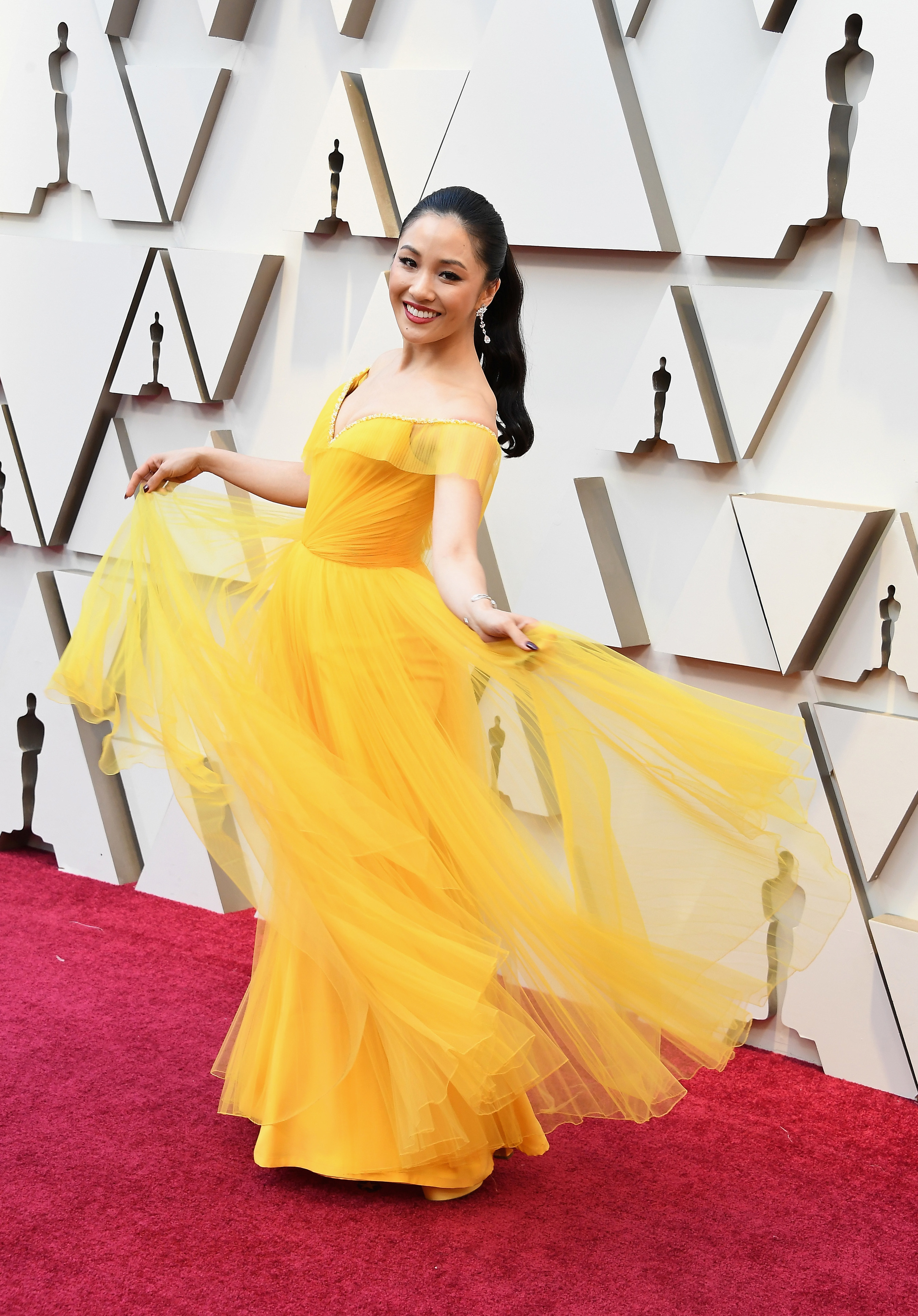 "If you or someone you know is considering suicide, please contact the National Suicide Prevention Lifeline at 1-800-273-TALK (8255), text "STRENGTH" to the Crisis Text Line at 741-741," the actor said, with a link to its website. (This now redirects users to the 988 Suicide & Crisis Lifeline — 988 has been designated as the new three-digit dialing code that will route callers in the US to the National Suicide Prevention Lifeline.)
And in the hours since her statement was shared, Constance has been flooded with words of support from followers and fellow actors online.