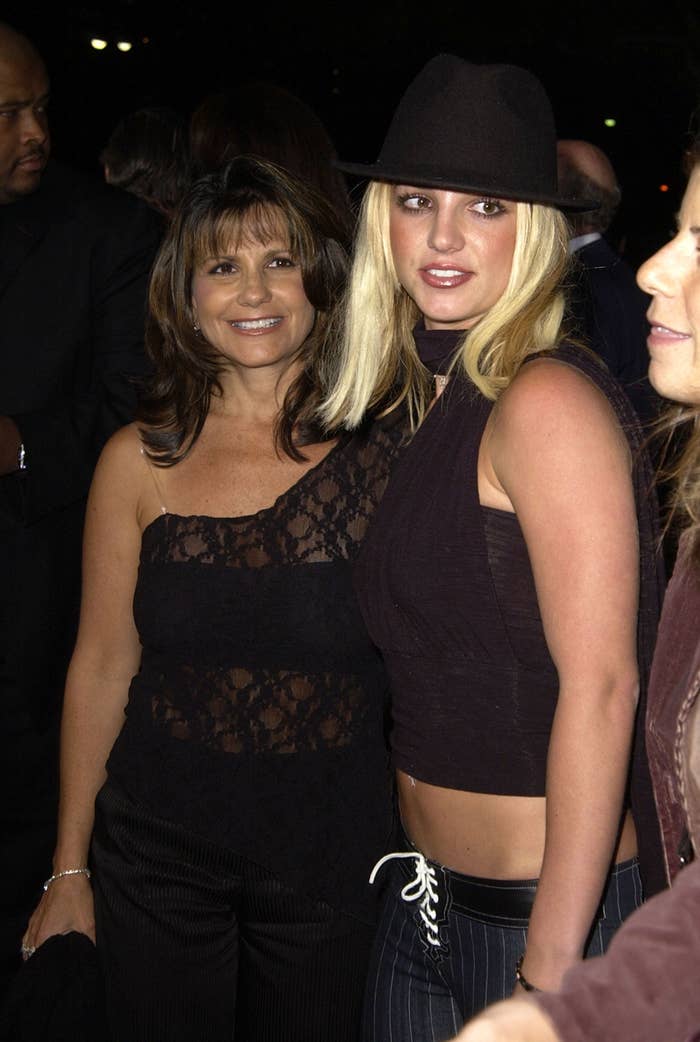 Britney was placed under the legal arrangement — which saw her life and finances tightly controlled by her father, Jamie Spears, and a group of lawyers — from 2008 to November 2021.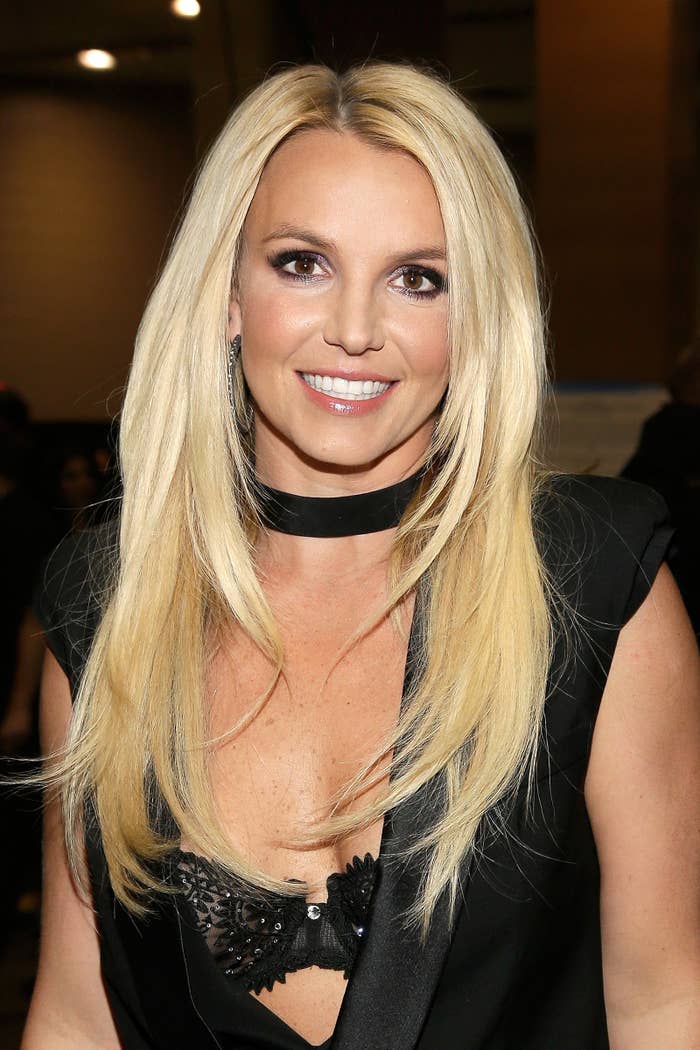 The momentous termination came months after Britney firmly denounced her conservators in court, claiming during an emotional testimony that she'd found the terms of the living arrangement "abusive."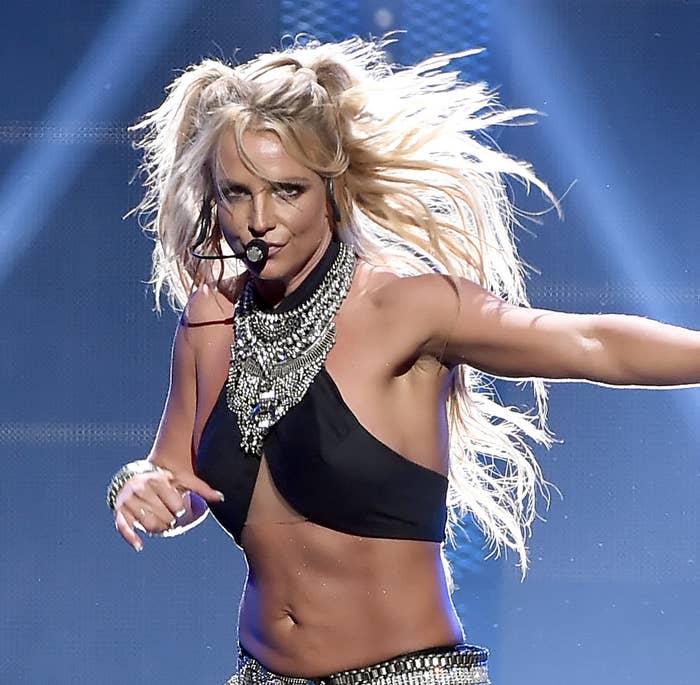 She also publicly condemned her mom, dad, sister Jamie Lynn, and brother Bryan for allegedly failing to support her over the years, even telling the judge that she felt they "should be in jail."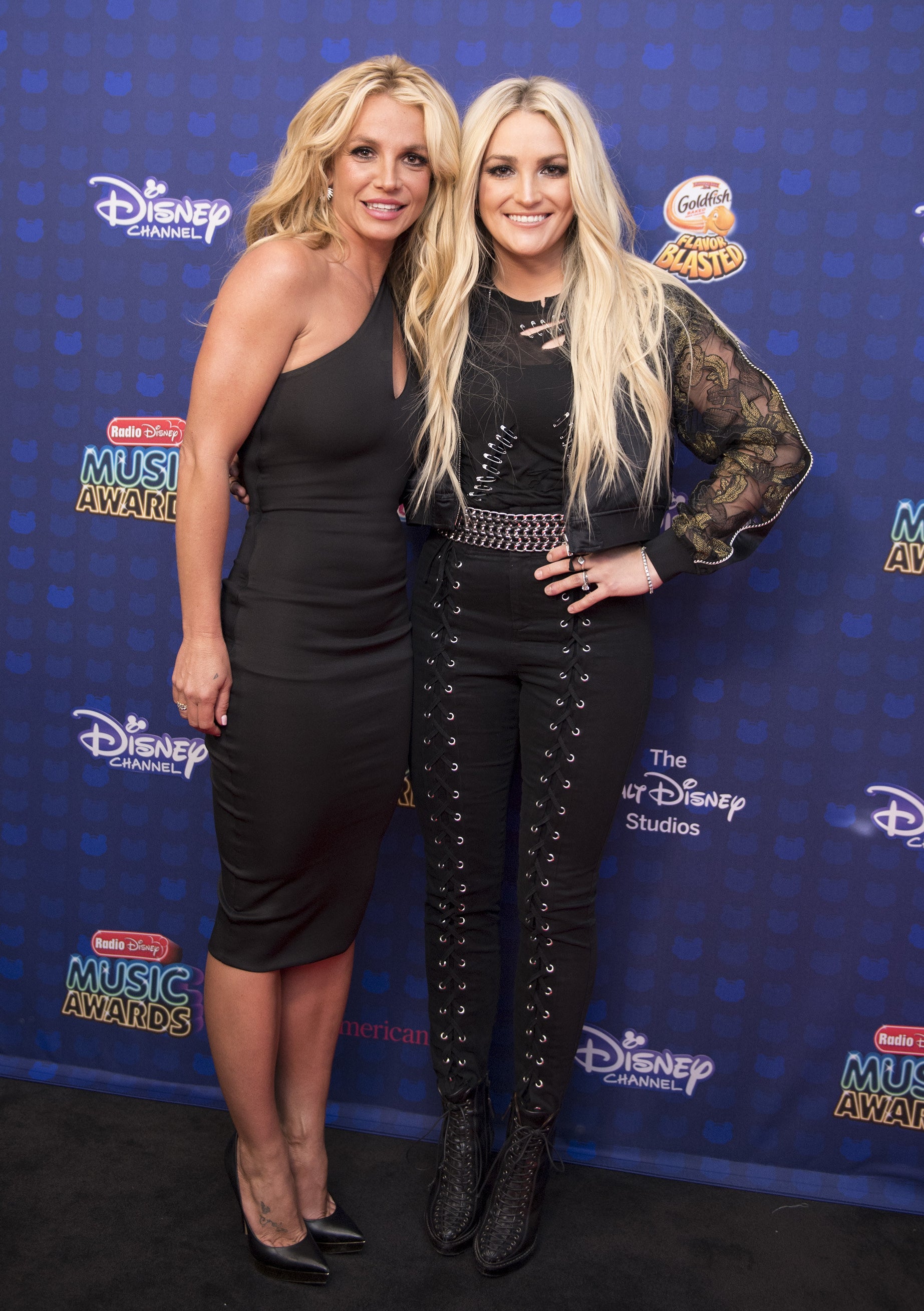 And since the conservatorship was terminated, Britney has continued to denounce her family members, often dragging her mom and sister in a series of cutting Instagram posts.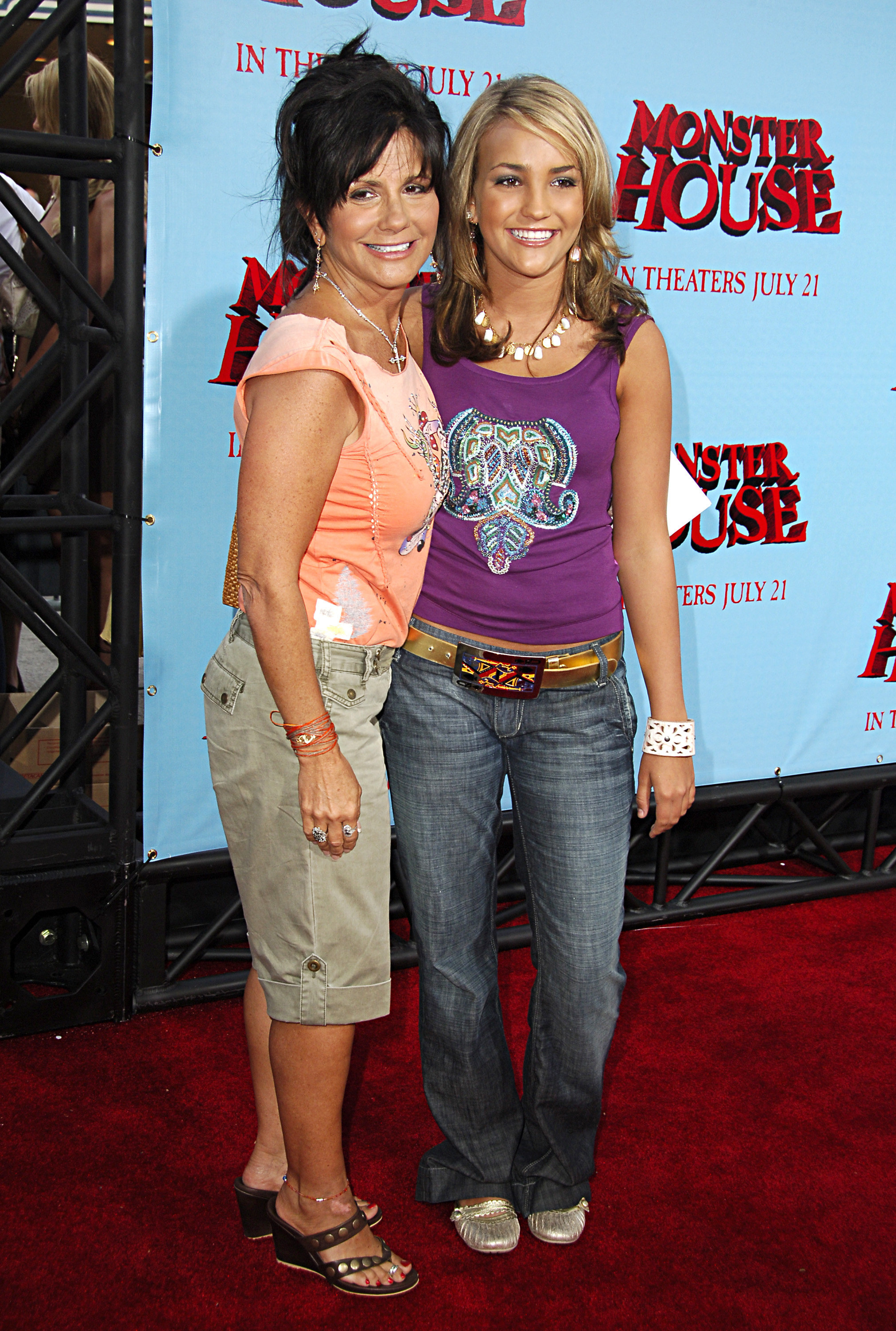 Now, the pop star has doubled down on her claims as she leaked several screenshots of what she says are text exchanges between herself and her mom, an old friend, and her former court-appointed lawyer.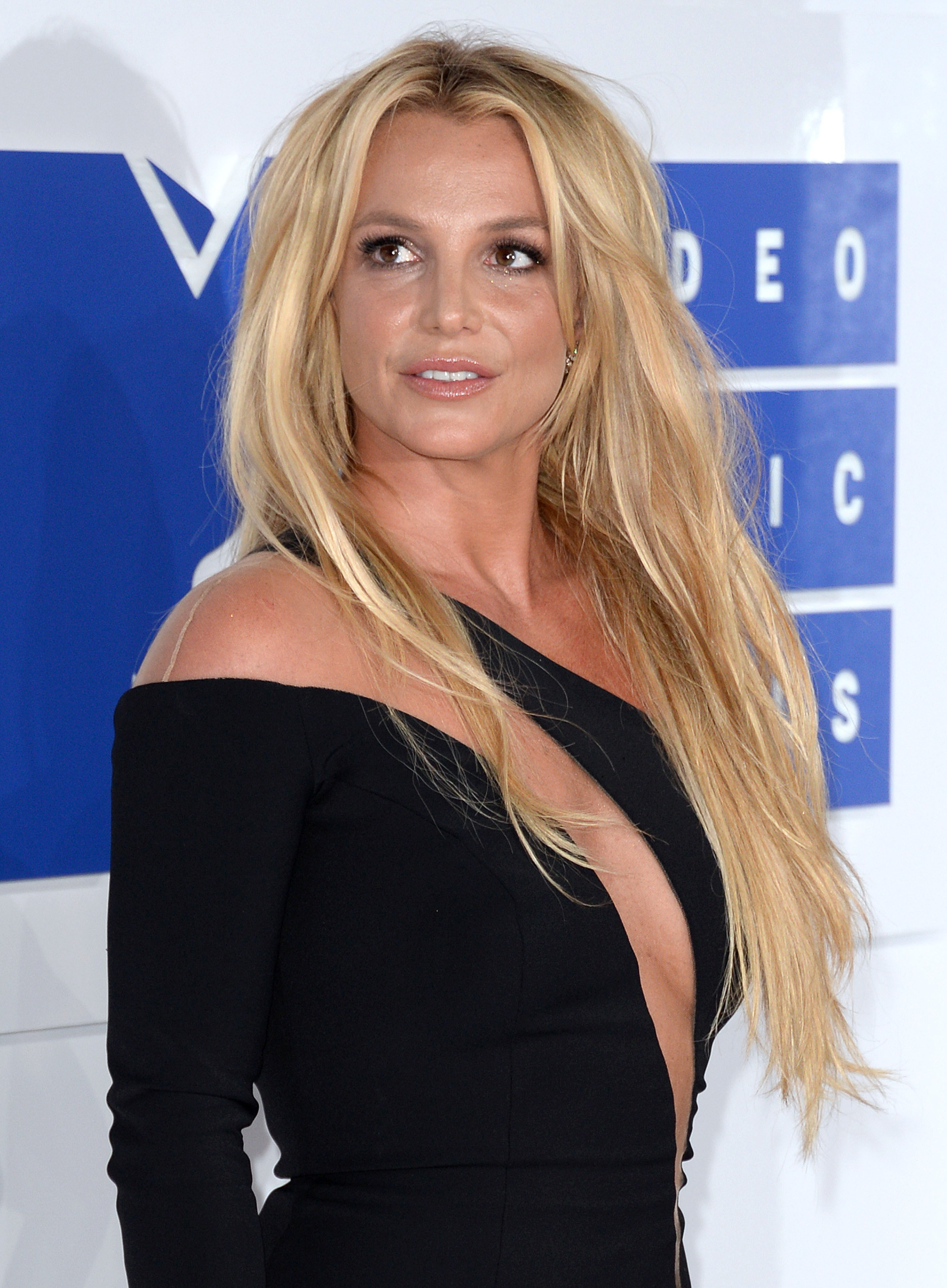 "It's a little different with proof," Britney wrote in the now-deleted post. "Here are my text messages to my mom in that place 3 years ago … I show it because there was no response."
"When I got out, her words were, 'You should have let me visit you and give you a hug,'" Britney claimed.

The first screenshot appears to show Britney texting her mom, saved as "Me Maw," saying: "He was saying he wants to UP the seraquil and I'm like whoaaaaaaa horsey go fuck yourslwf." She is seemingly referring to Seroquel — the brand name for quetiapine, an atypical antipsychotic drug that is used for the treatment of schizophrenia, bipolar disorder, and major depressive disorder.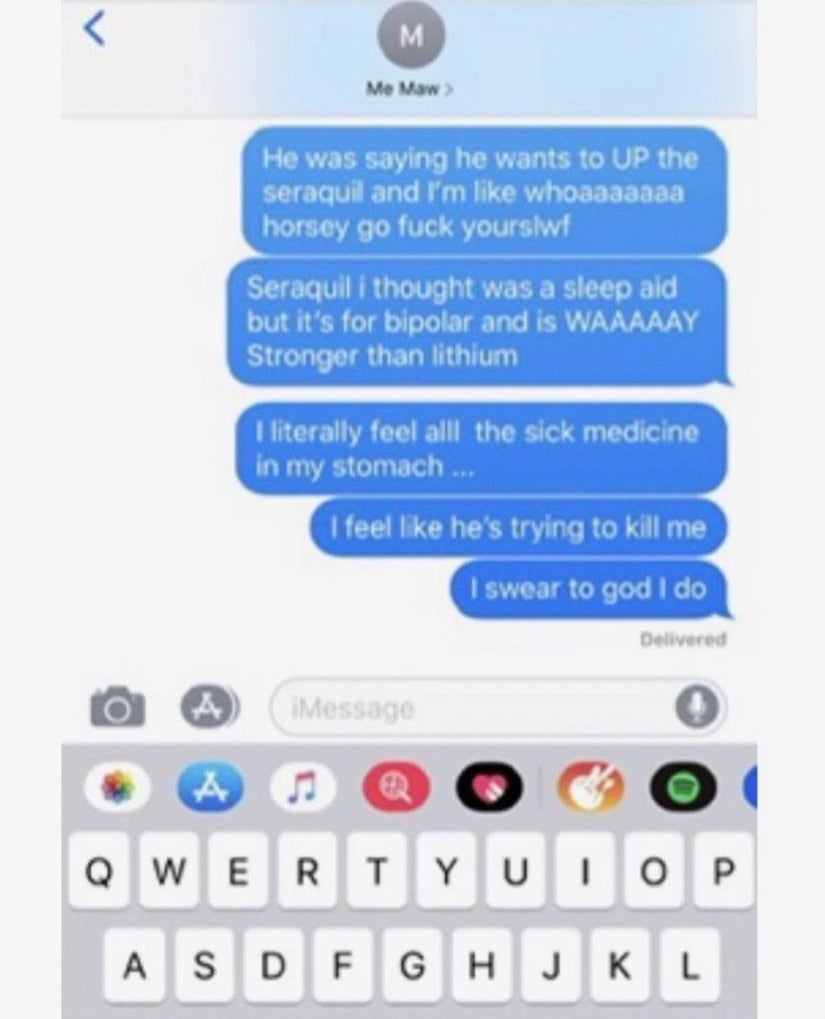 "Seraquil I thought was a sleep aid but it's for bipolar and is WAAAAAY Stronger than lithium," Britney says, referring to another medication often used to treat bipolar disorder. She later texts: "I literally feel alll the sick medicine in my stomach."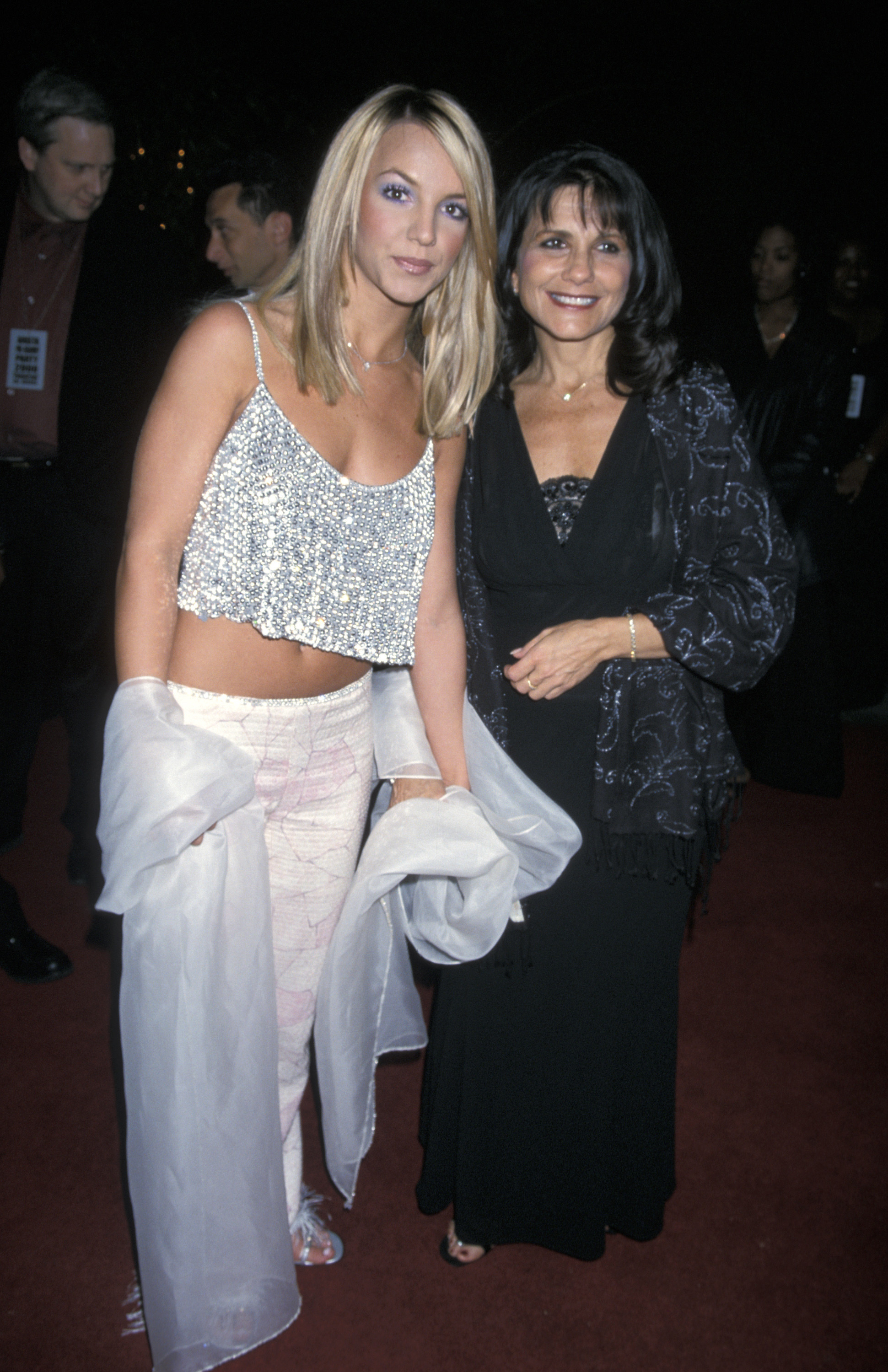 "I feel like he's trying to kill me," she appears to tell her mom about her doctor. "I swear to god I do."
The second screenshot appears to show Britney's texts to a contact saved as Jansen, whom she noted was a "friend from home." "She was supposed to help me get a new lawyer … I never heard back from her," the singer wrote in the caption.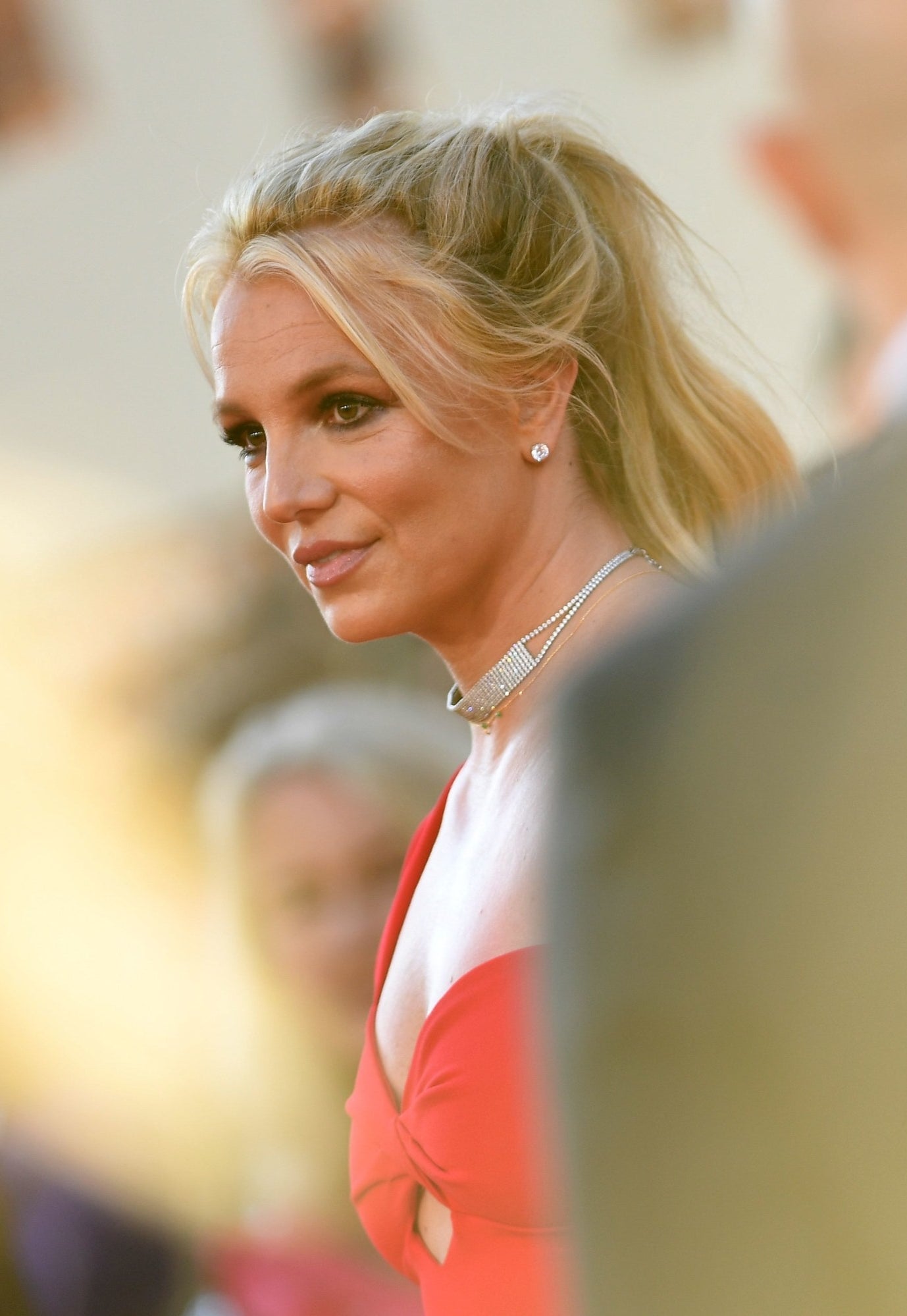 The messages to Jansen begin: "I need John bells number please, when u can." Then she asks, "Also what about the lithium in your opinion and it being monitored for so long … of course they can MAKE UP any excuse to keep doing it but is it really healthy and ok to give blood for THAT LONG."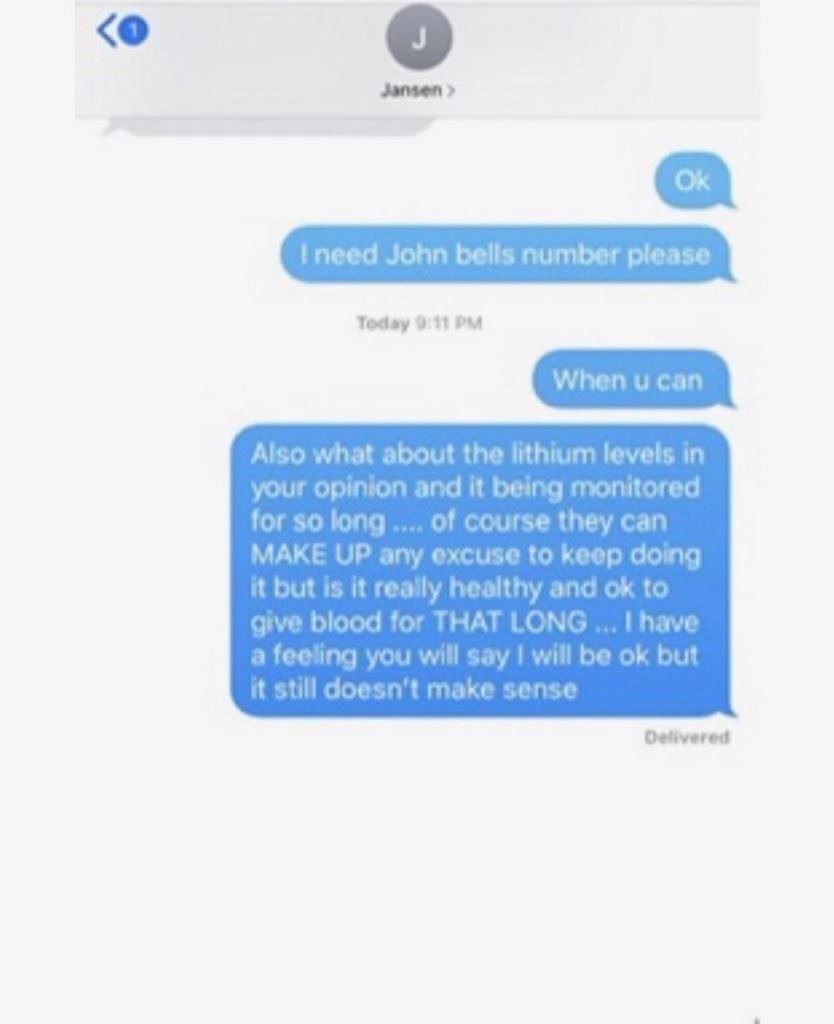 "I have a feeling you will say I will be ok but it still doesn't make any sense," Britney adds.
And in the third and final screenshot, Britney leaked the texts she said she sent her court-appointed attorney, Sam Ingham, whom she described as "the lawyer I didn't get to pick."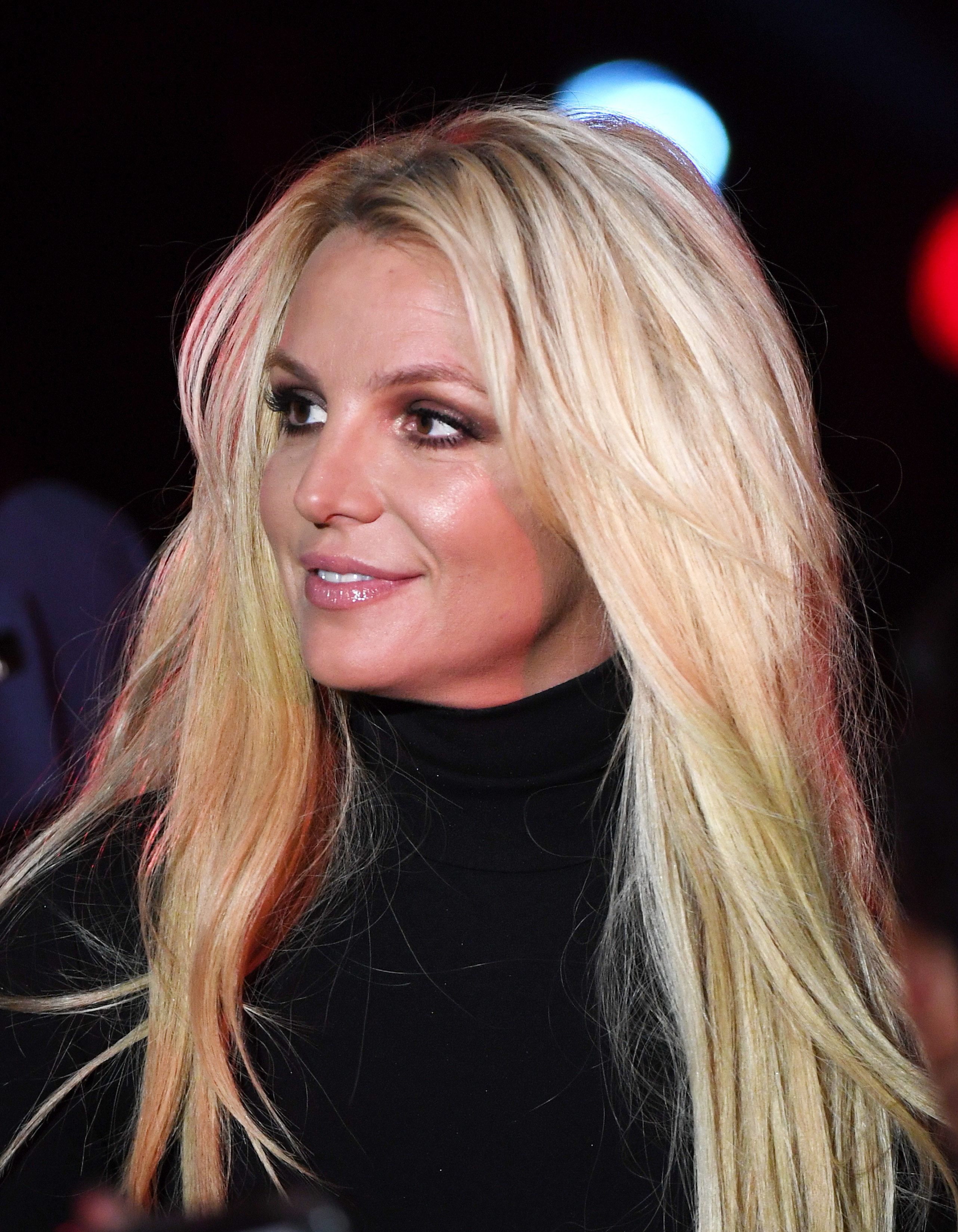 "I want to talk about going to court when this is done and getting my medical rights," Britney writes. "My boyfriend [now-husband, Sam Asghari] the right to spend the night with me ,,,, how can I leave early ,,,, the plan I [gave] u for last month of what the fuck these fucking people want from me."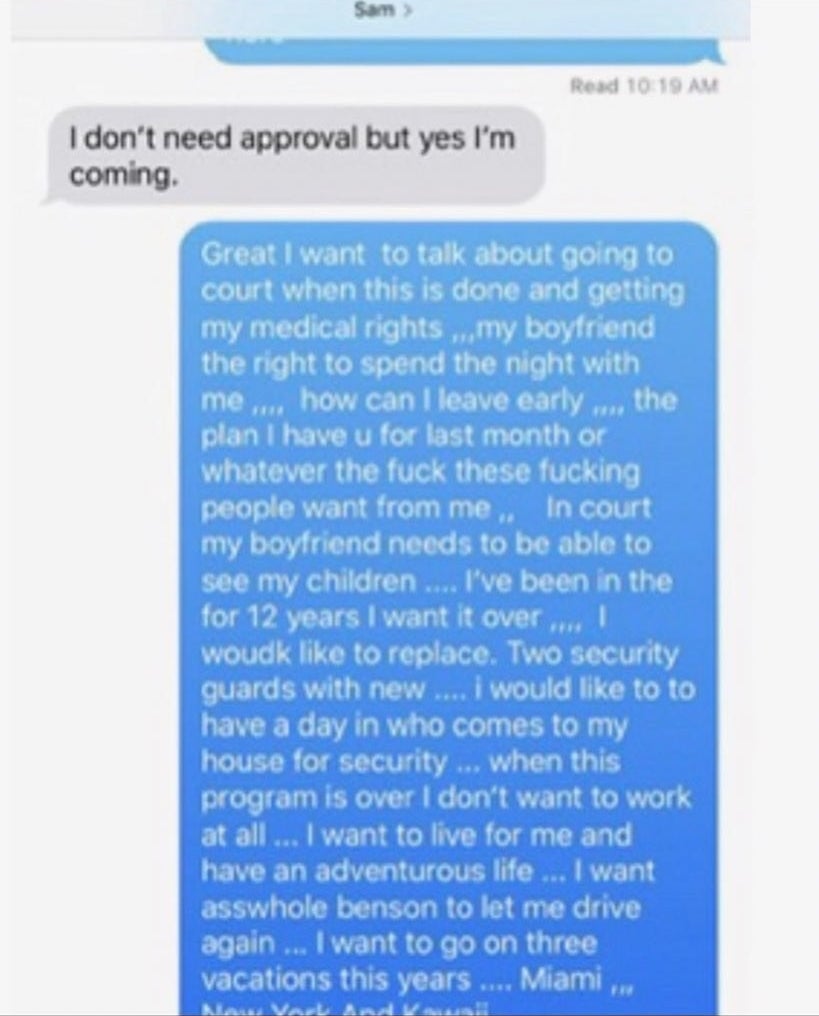 "In court my boyfriend needs to be able to see my children," she goes on. "I've been in [the conservatorship] for 12 years I want it over ,,,, I woudk like to replace. Two security guards with new … i would like to to have a day in who comes to my house for security."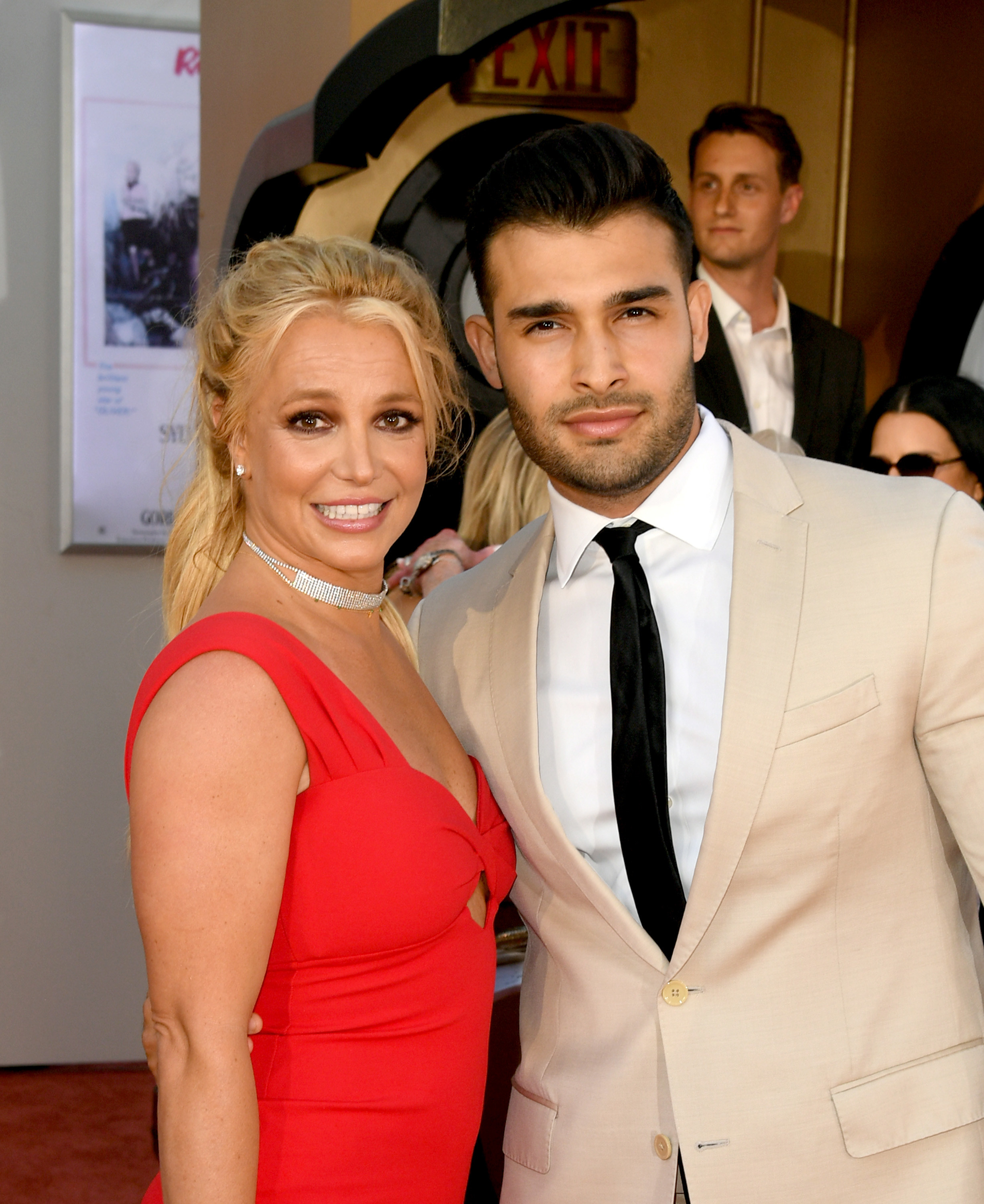 Britney goes on to express her wishes for the future, noting that she hopes to have "an adventurous life" without working.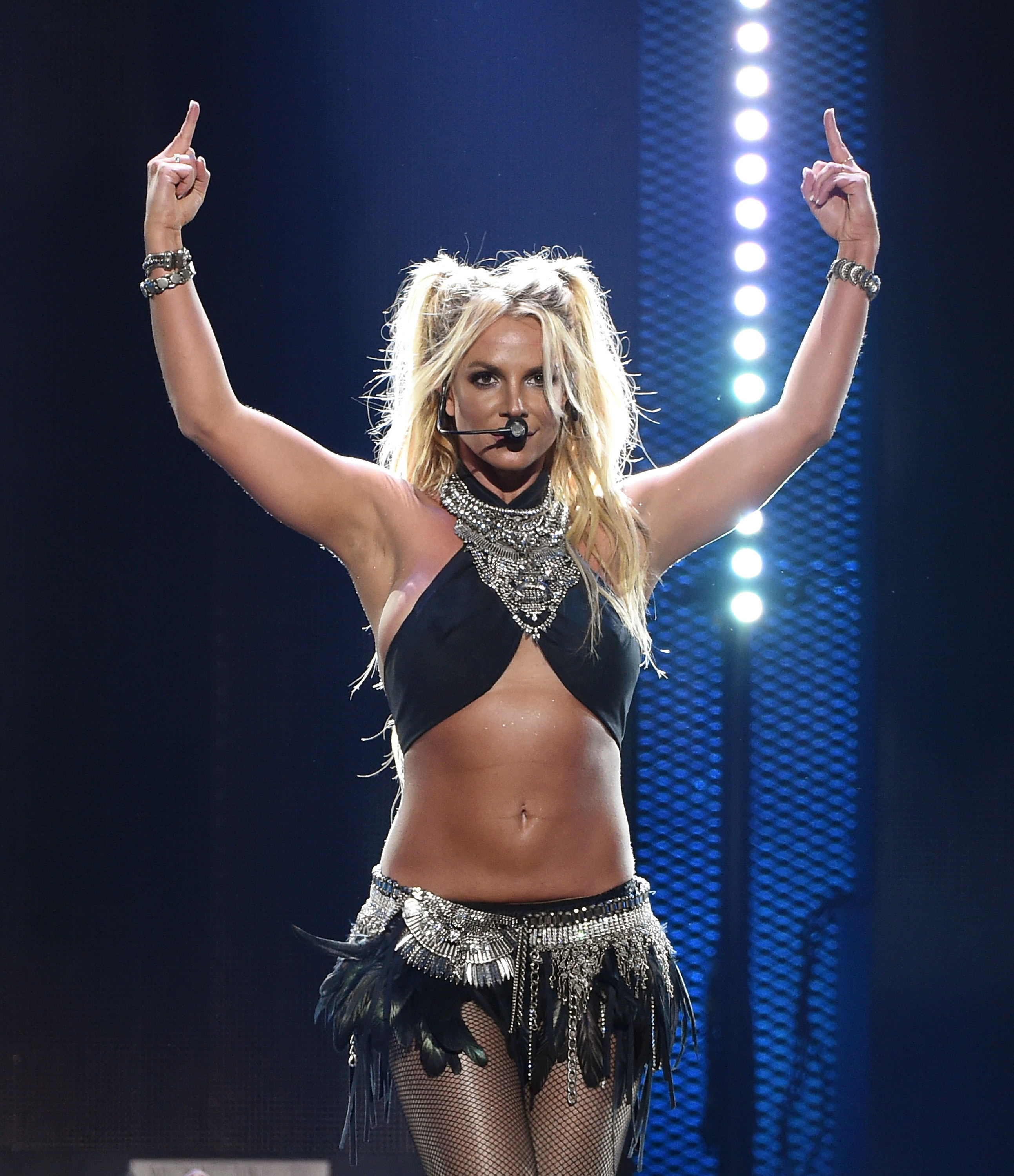 "when this program is over I don't want to work at all," she wrote. "I want to live for me and have an adventurous life … I want asswhole benson to let me drive again … I want to go on three vacations this years …. Miami ,,, New York. And [Kauai]."
Elsewhere in her caption, Britney — who noted that she "had nobody" to support her — drags her sister Jamie Lynn for allegedly shutting her down when she begged for help.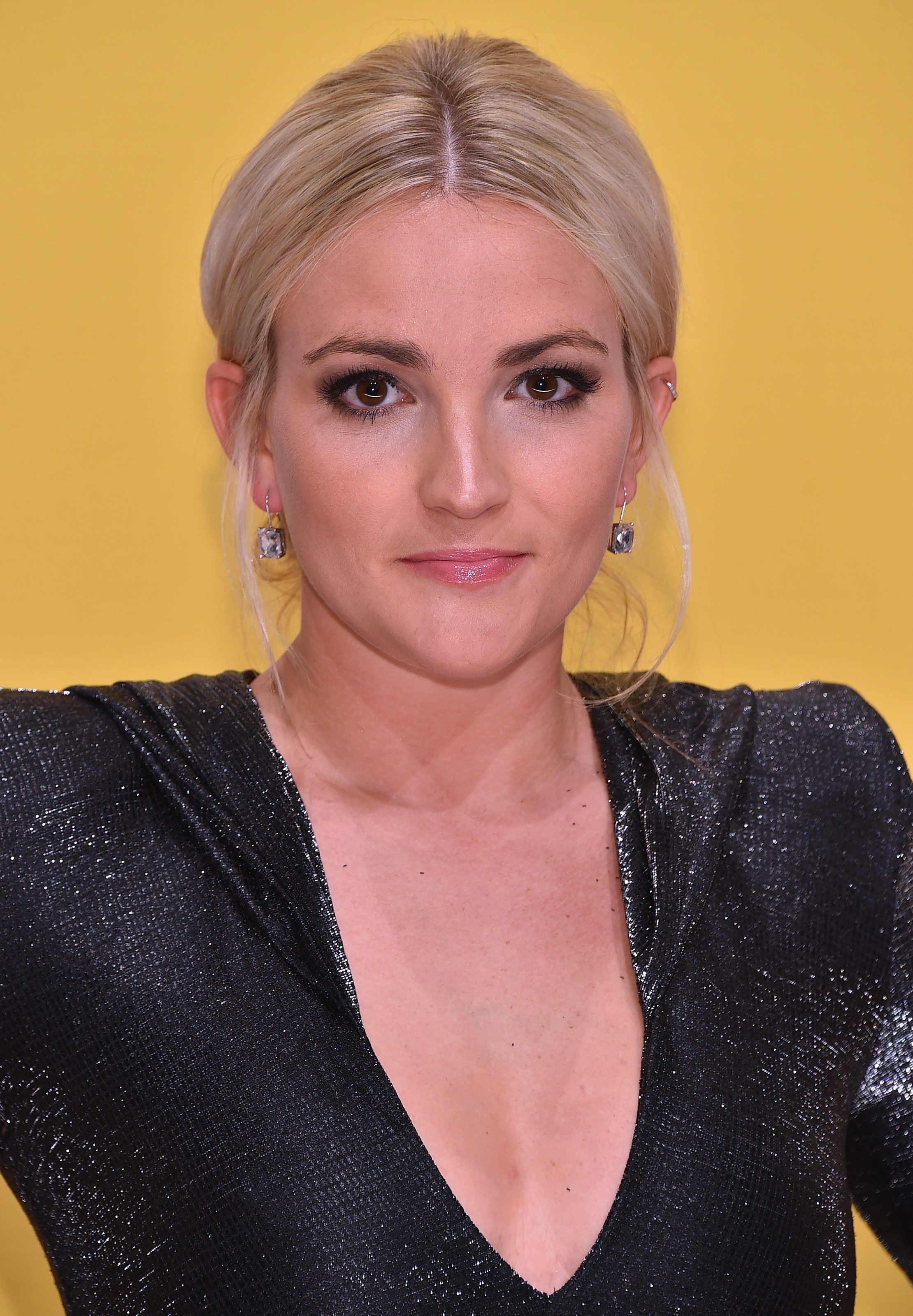 "PS My sister's text after not texting for 3 days was, 'They're not gonna let you go so why are you fighting it,'" she claimed. Jamie Lynn, along with the rest of Britney's family, has long alleged that they did their best to support the pop star over the years.
So far, Jamie Lynn — who has a history of responding to Britney's posts about her — has yet to make any reference to the singer's latest reveal. However, we'll be sure to update you if she does.