Britney Spears just called out her entire family on Instagram days after her father, Jamie Spears, was suspended from his role in her conservatorship.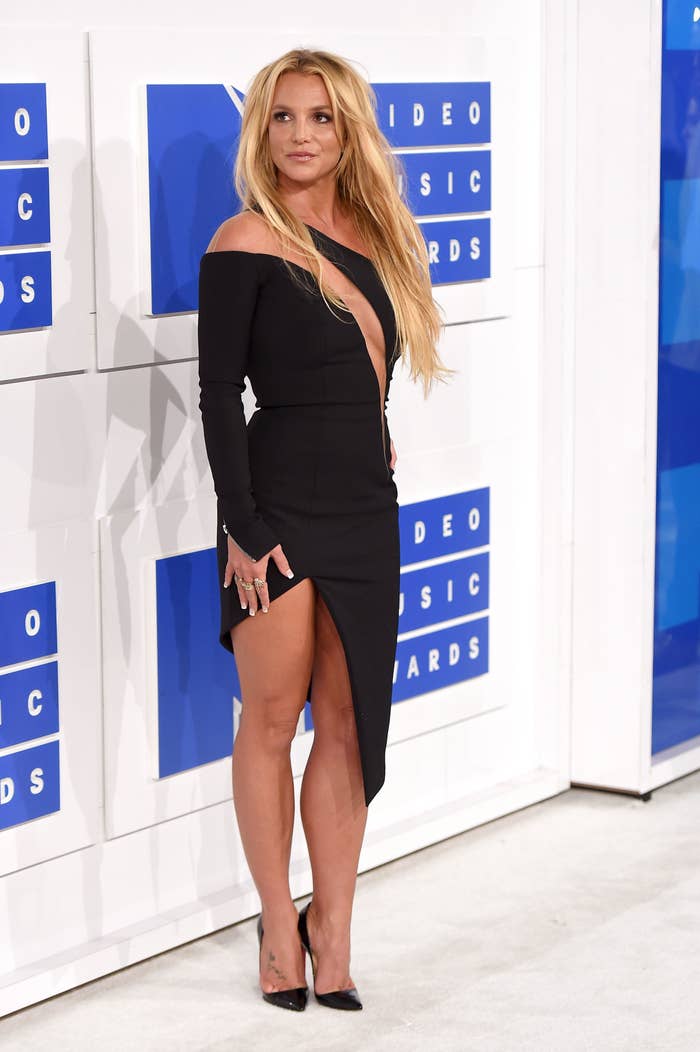 BuzzFeed News uncovered abuse, neglect, and death across the guardianship industry. Read our investigative series "Beyond Britney" here.
In case you missed it, Jamie — who has had legal control of the pop star's life and finances since 2008 — was suspended from his role as her conservator with immediate effect last Wednesday.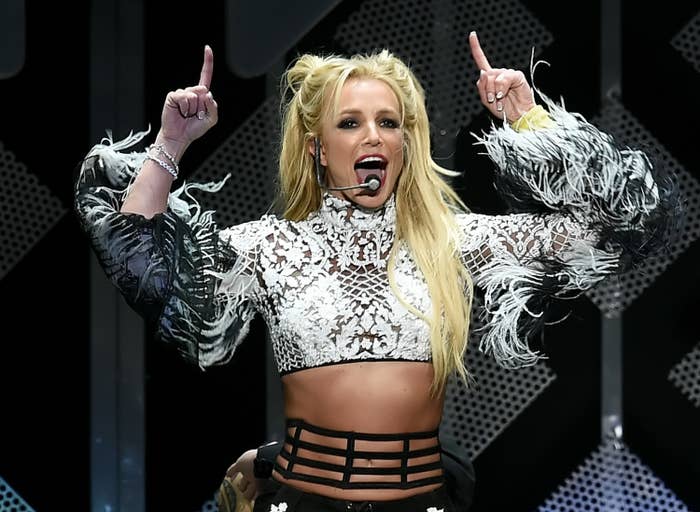 "I'm so pleased and proud to say Jamie Spears is no longer a conservator," Spears' attorney, Mathew Rosengart, said shortly after the decision was announced. "Jamie Spears has been suspended and he will be formally removed shortly."
And since news of Jamie's suspension broke, marking a victorious milestone in Spears' decadelong battle for freedom, the singer has taken to Instagram to recall her family's alleged absence as she struggled under the terms of her conservatorship.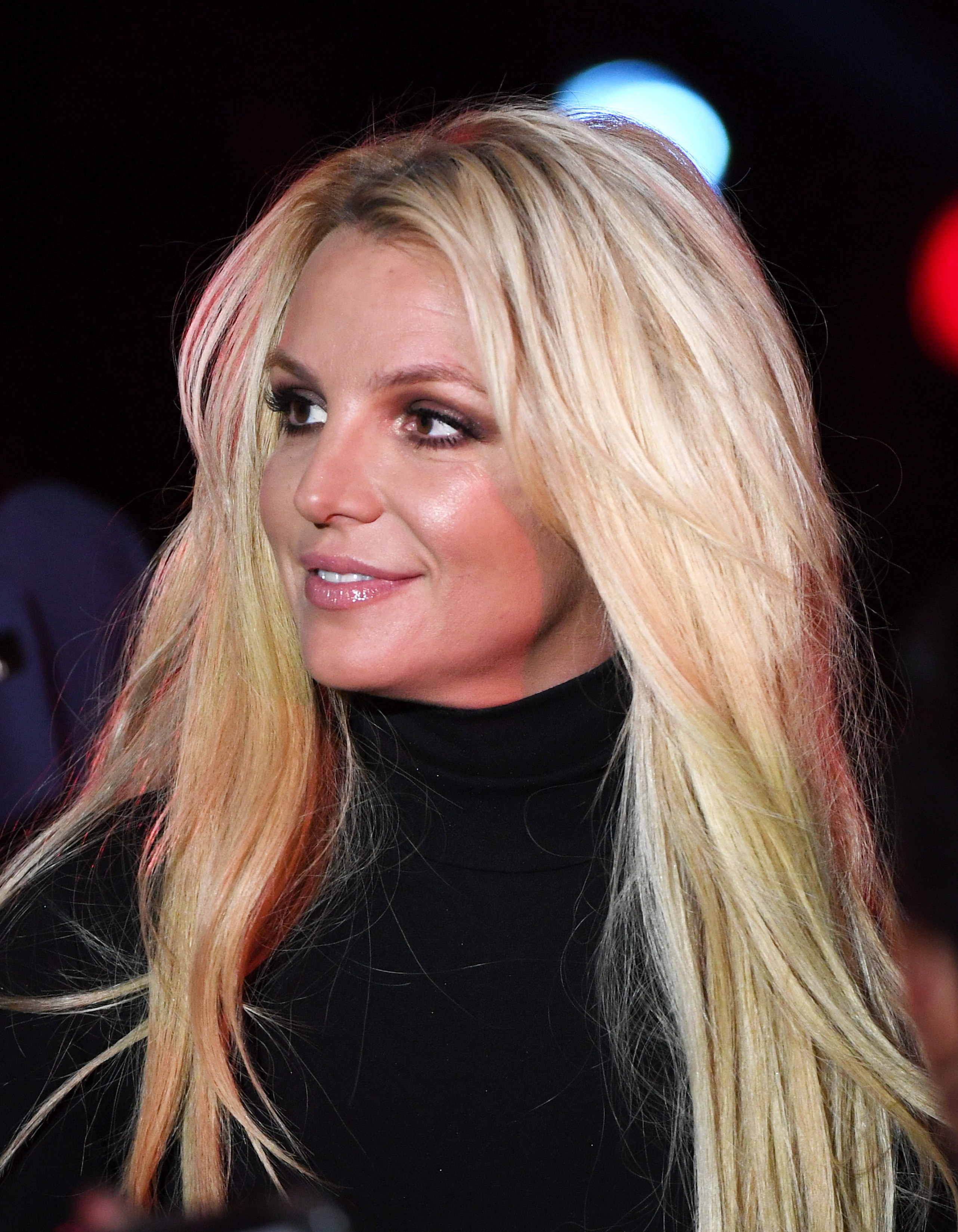 On Tuesday, Spears shared a picture of one woman swimming to help another who appeared unconscious underwater, alongside a caption dragging her entire family.
"This picture is everything to me !!! It makes me want to cry… she's saving her divine feminine sister," Spears wrote.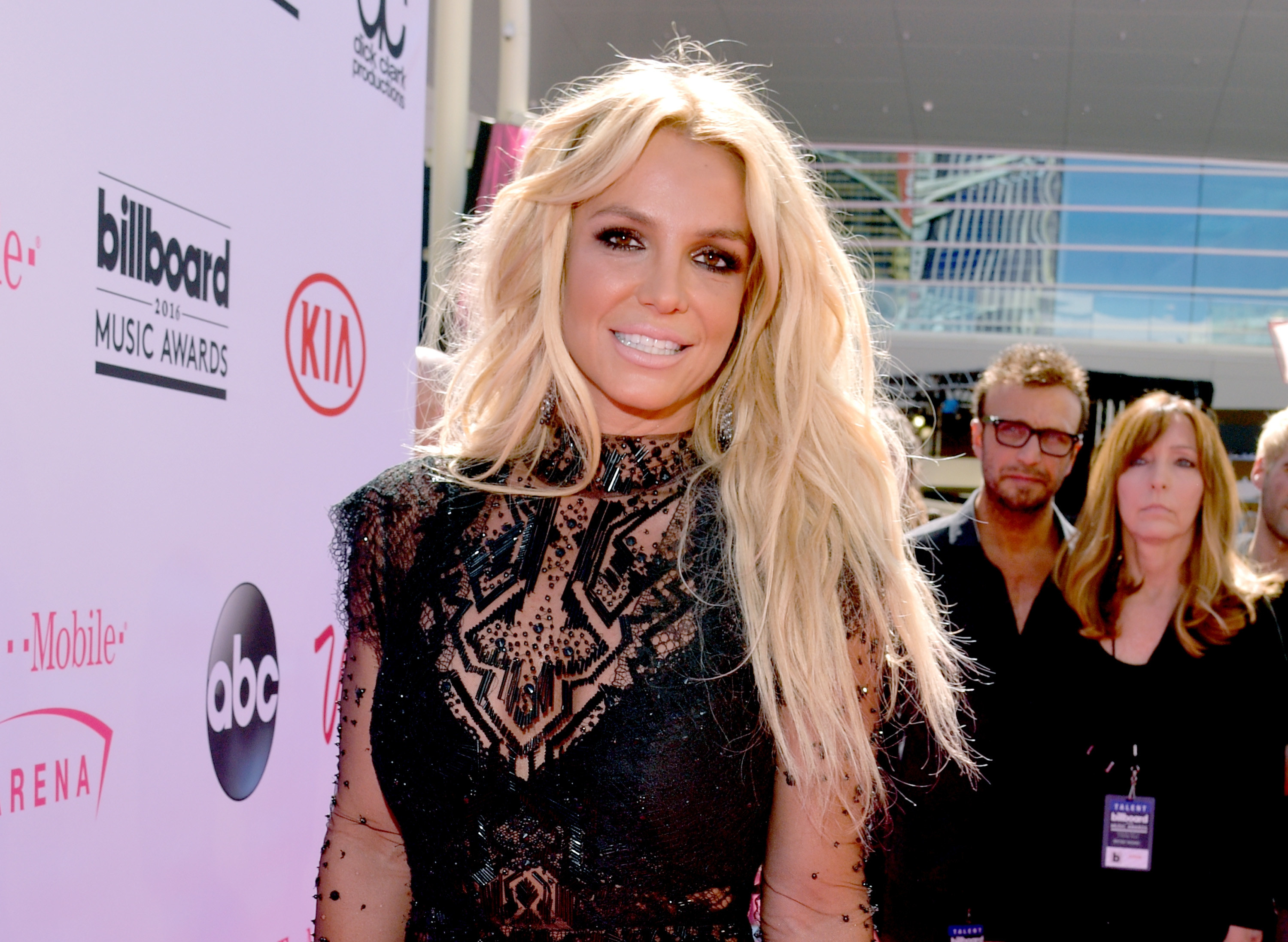 In her caption, Spears appeared to reference the tiresome work schedule she abided by while under the terms of the conservatorship before directly calling her family out for failing to help her.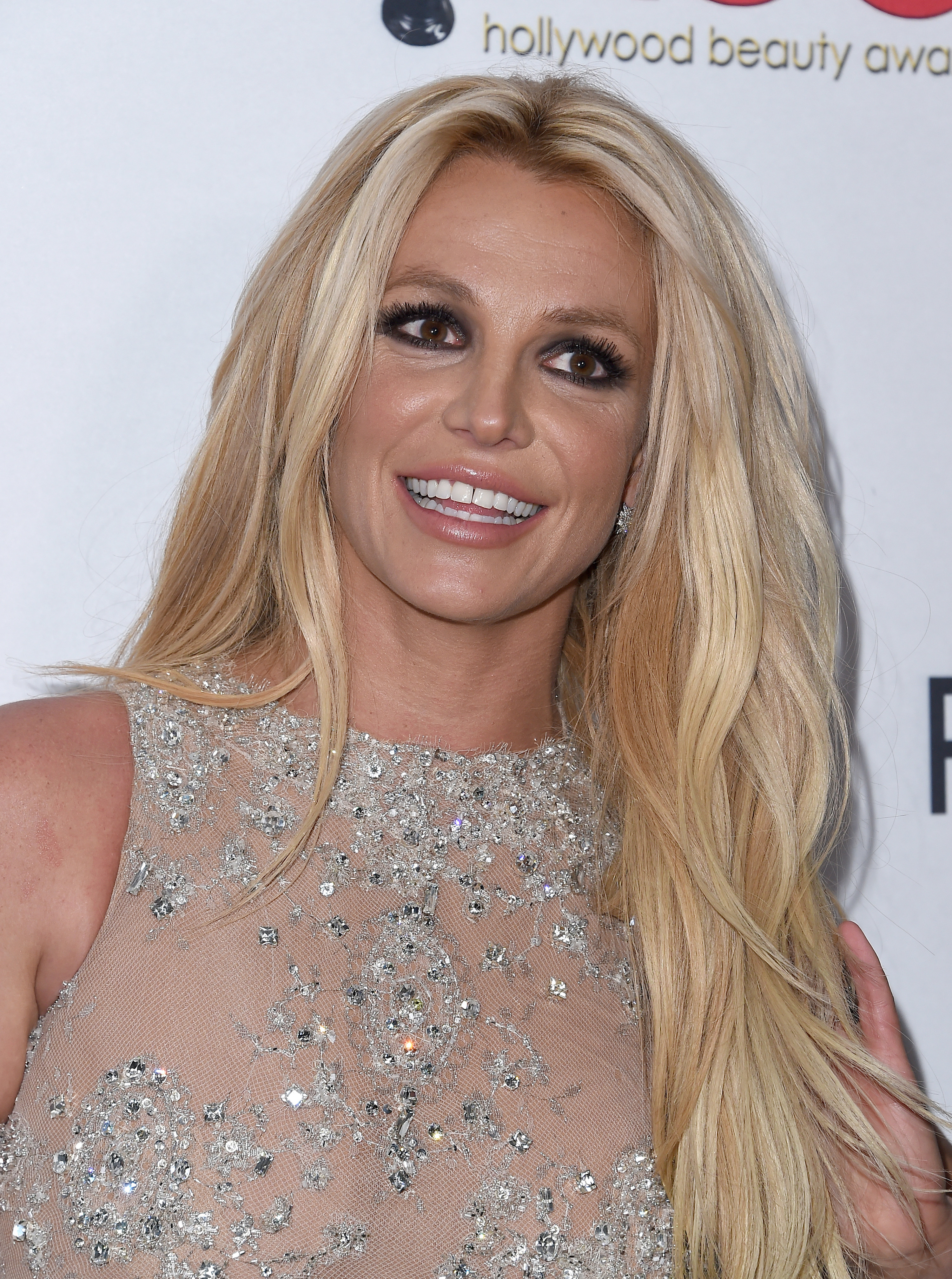 "I suggest if you have a friend that's been in a house that feels really small for four months … no car … no phone … no door for privacy and they have to work around 10 hours a day 7 days a week and give tons of blood weekly with never a day off … I strongly suggest you go pick up your friend and get them the hell outta there," she wrote.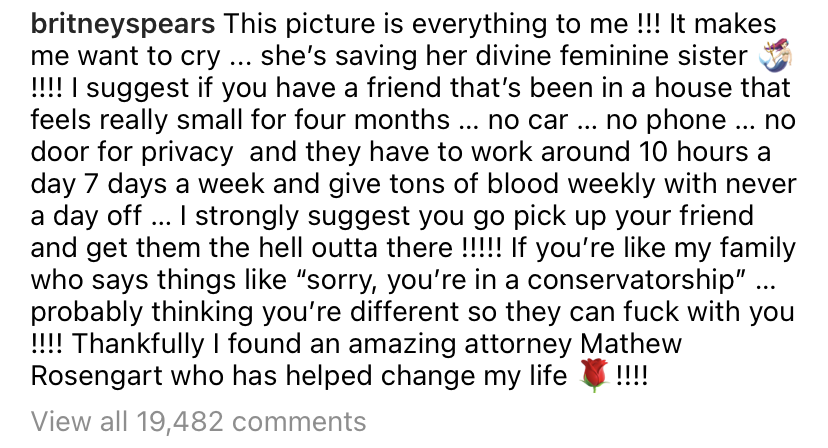 "If you're like my family who says things like 'sorry, you're in a conservatorship' … probably thinking you're different so they can fuck with you !!!!" she added.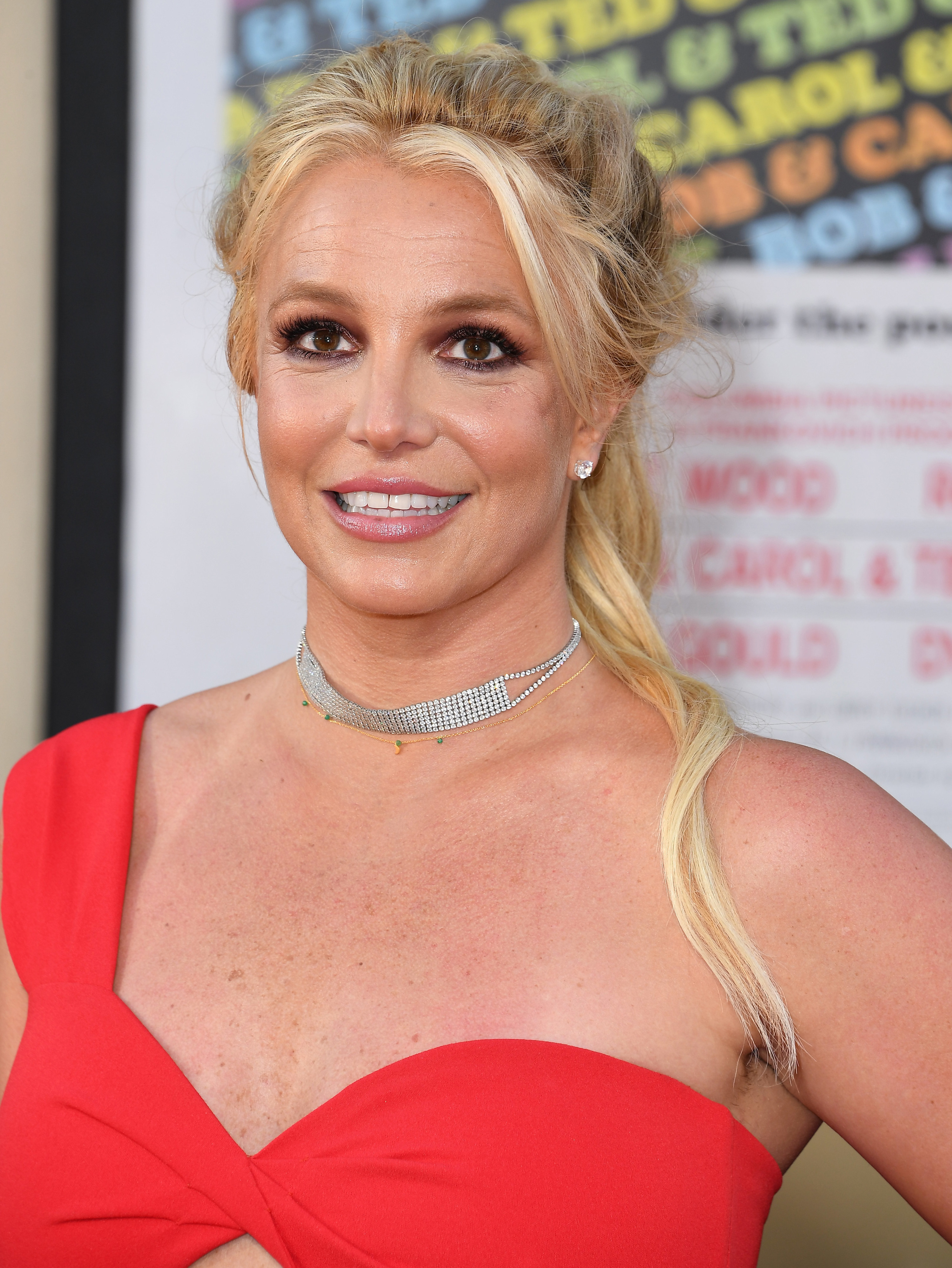 Spears went on to thank her attorney, Mathew Rosengart, whose role has been pivotal in the recent changes made to the conservatorship.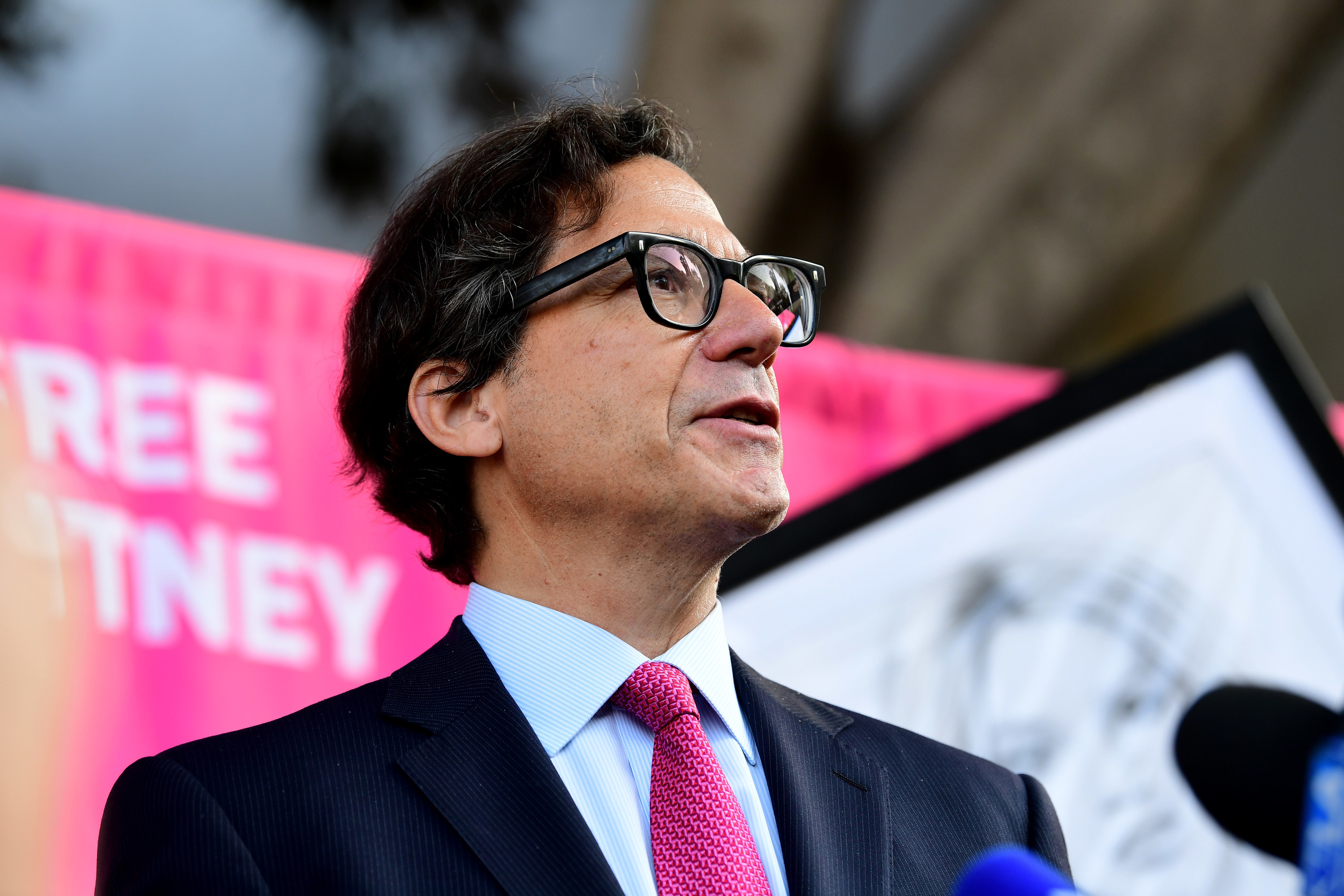 "Thankfully I found an amazing attorney Mathew Rosengart who has helped change my life," she wrote in her first public acknowledgment of his work since he was hired in July.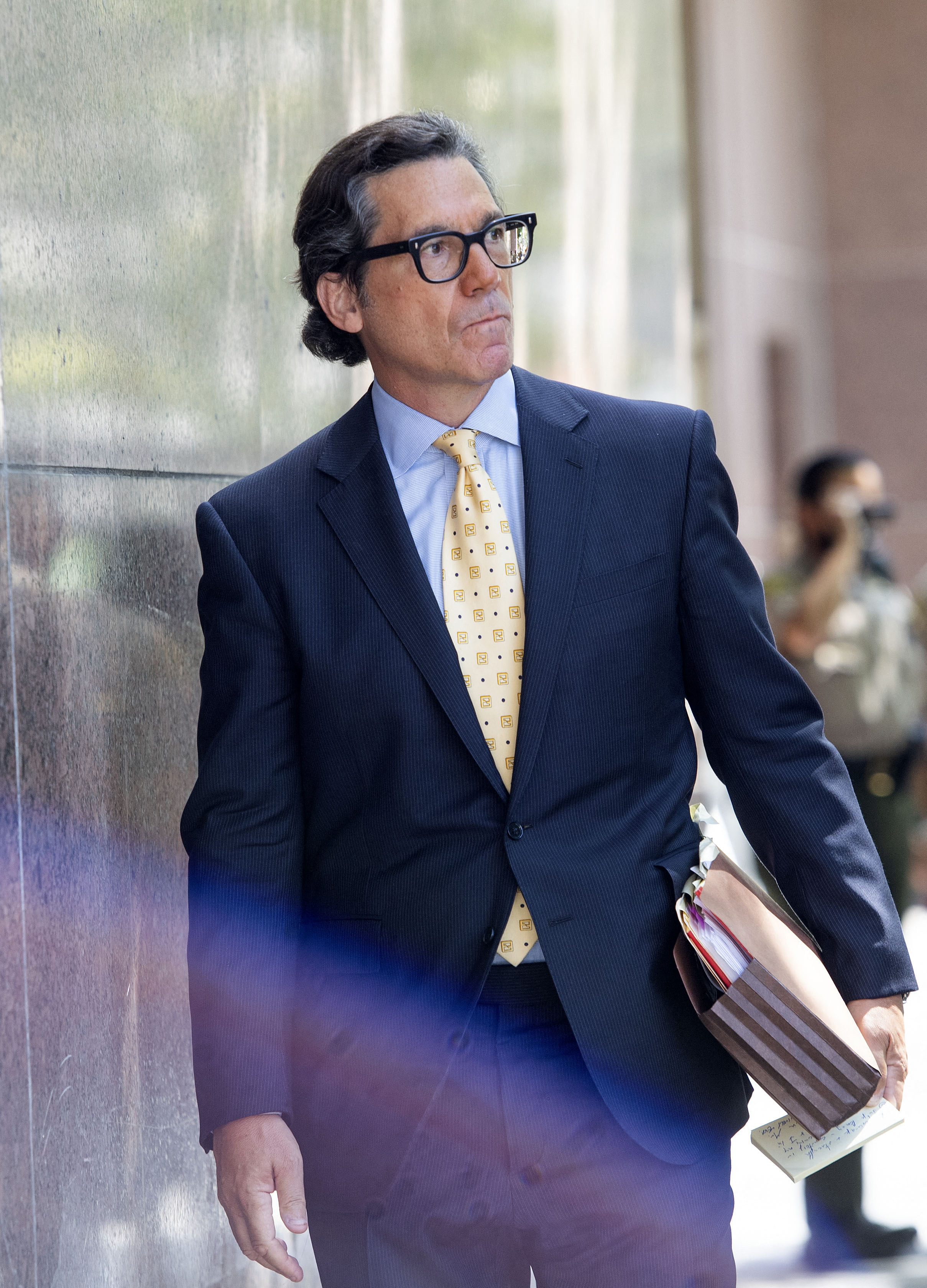 Fans quickly acknowledged the "Toxic" singer's nod to her family in the caption, but specifically the reference to a "sister" in light of the public scrutiny her own sister, Jamie Lynn, has faced over the past year for her perceived lack of support.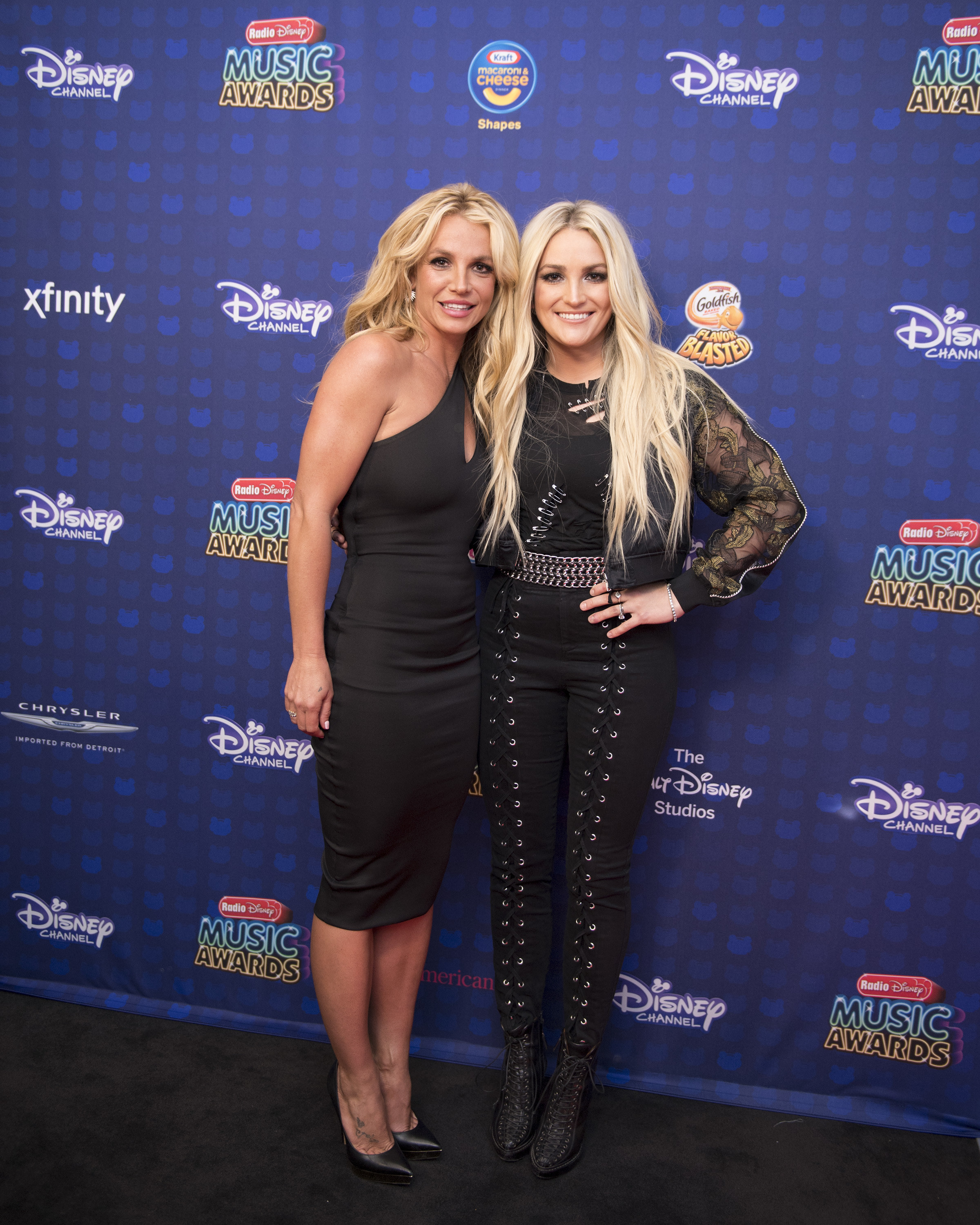 In fact, just days before her most recent caption, Spears appeared to reference Jamie Lynn in a different post where she celebrated the news of Jamie's suspension from her conservatorship.
"Pssss bringing the ship 🛳 home, JL …," Spears wrote in her caption, which many took as direct shade toward her sister, who had shared a near-identical message two days earlier.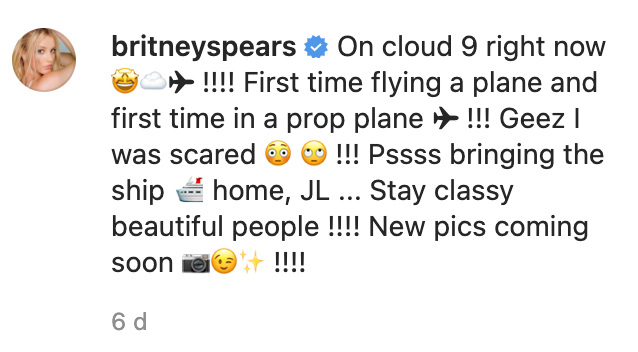 "took home the ship 🛳," Jamie Lynn had written in her own caption about her daughter winning a softball game after changing her Instagram bio to "JL."
Fans interpreted the caption as Spears meaning she was "bringing home the conservatorship" — finding freedom and growing closer to taking back control of her life, finances, and public narrative, all of which could spell trouble for Jamie Lynn.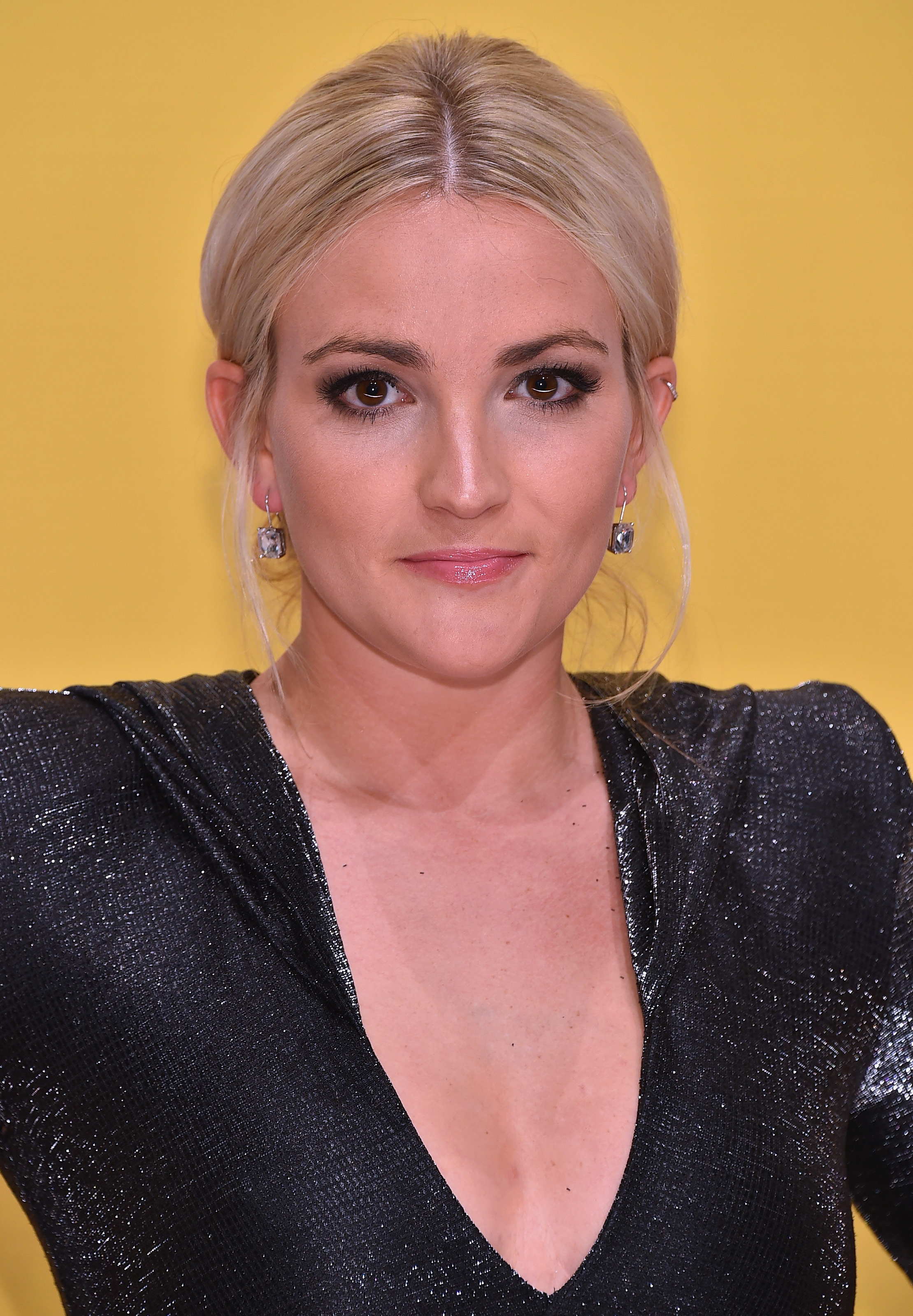 Spears' latest posts come amid an ongoing Instagram feud between her and Jamie Lynn that has seen the two posting scathing captions directed at each other on multiple occasions.
The discord began after Spears' June court hearing when she claimed that she wanted to sue her entire family in a devastating testimony.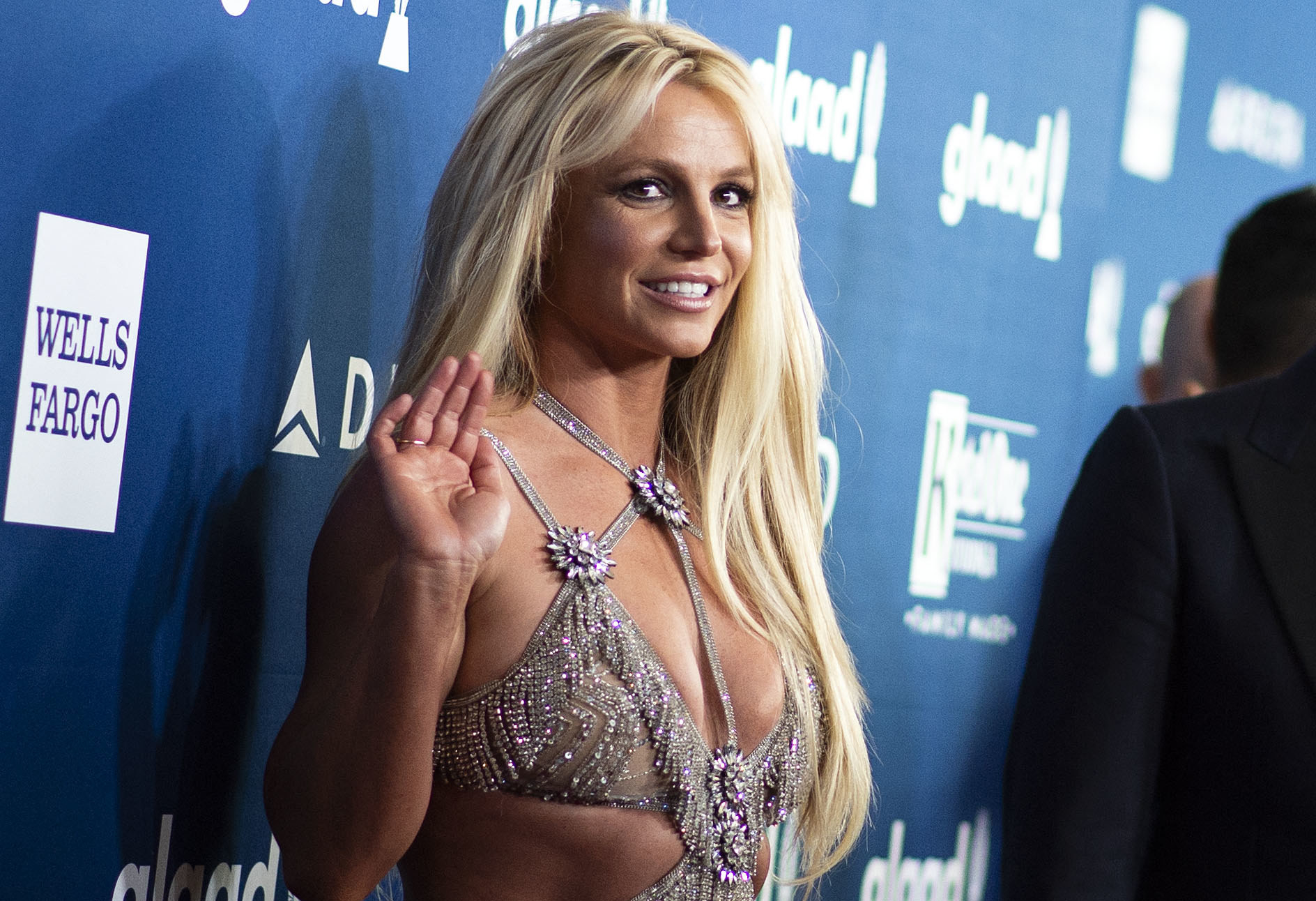 "I would honestly like to sue my family," Spears said during the hearing. "I also would like to be able to share my story with the world, and what they did to me, instead of it being a hush-hush secret to benefit all of them. I want to be able to be heard on what they did to me by making me keep this in for so long. ... I've been so angry and I cry every day. It concerns me. I'm told I'm not allowed to expose the people who did this to me."
"My dad and anyone involved in this conservatorship and my management who played a key role in punishing me — ma'am, they should be in jail… This conservatorship has allowed my dad to ruin my life," she told the judge.
After the testimony was released, Jamie filed documents in which he expressed concern about Spears' "management and care" and asked the court to investigate the claims she'd made. He has since denied the allegations of abuse and repeatedly claimed that he only wants what's "best for [his] daughter."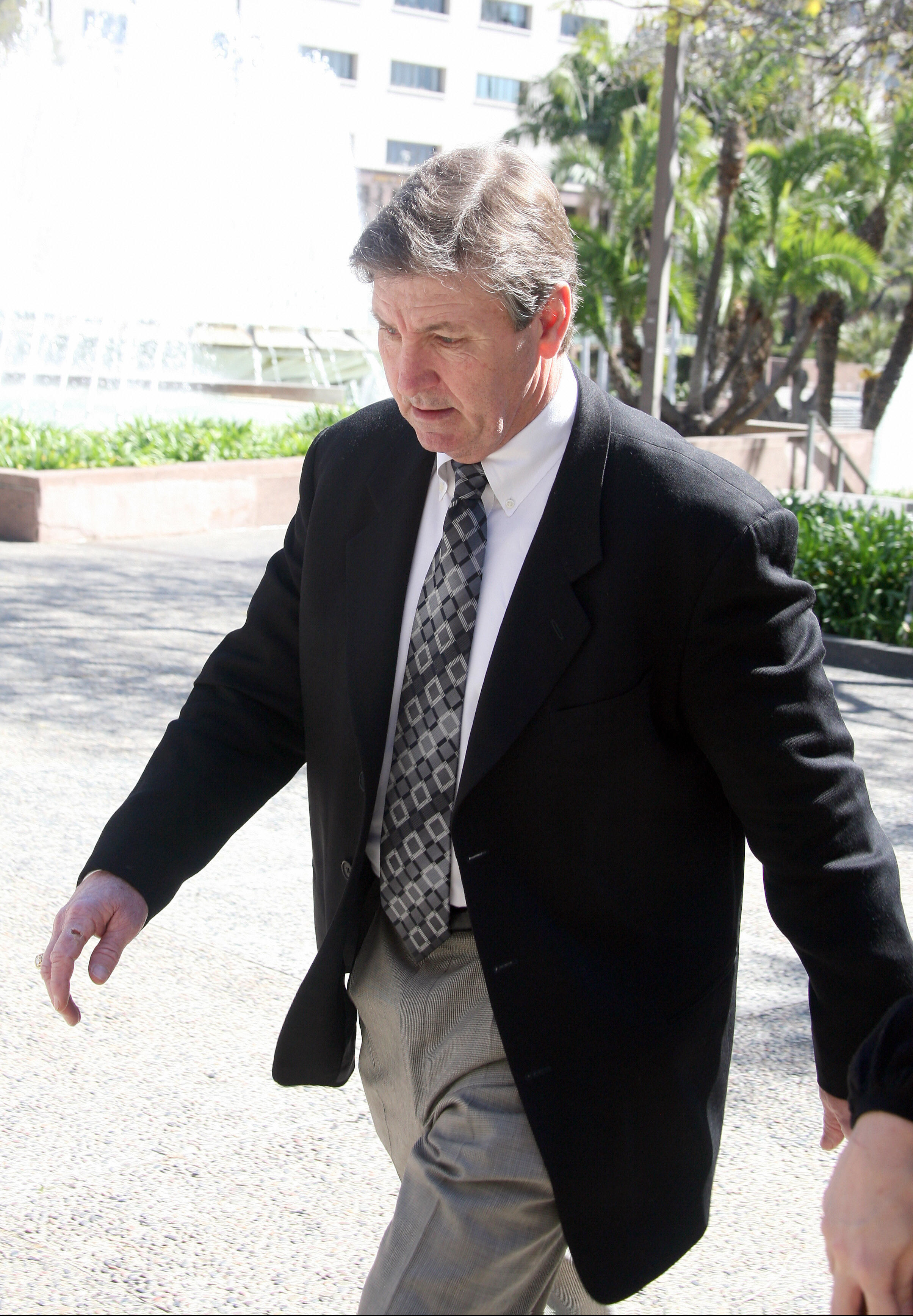 Meanwhile, Jamie Lynn posted a series of Instagram stories denying that she was being referenced by Spears and stating that she "adored and supported" her sister.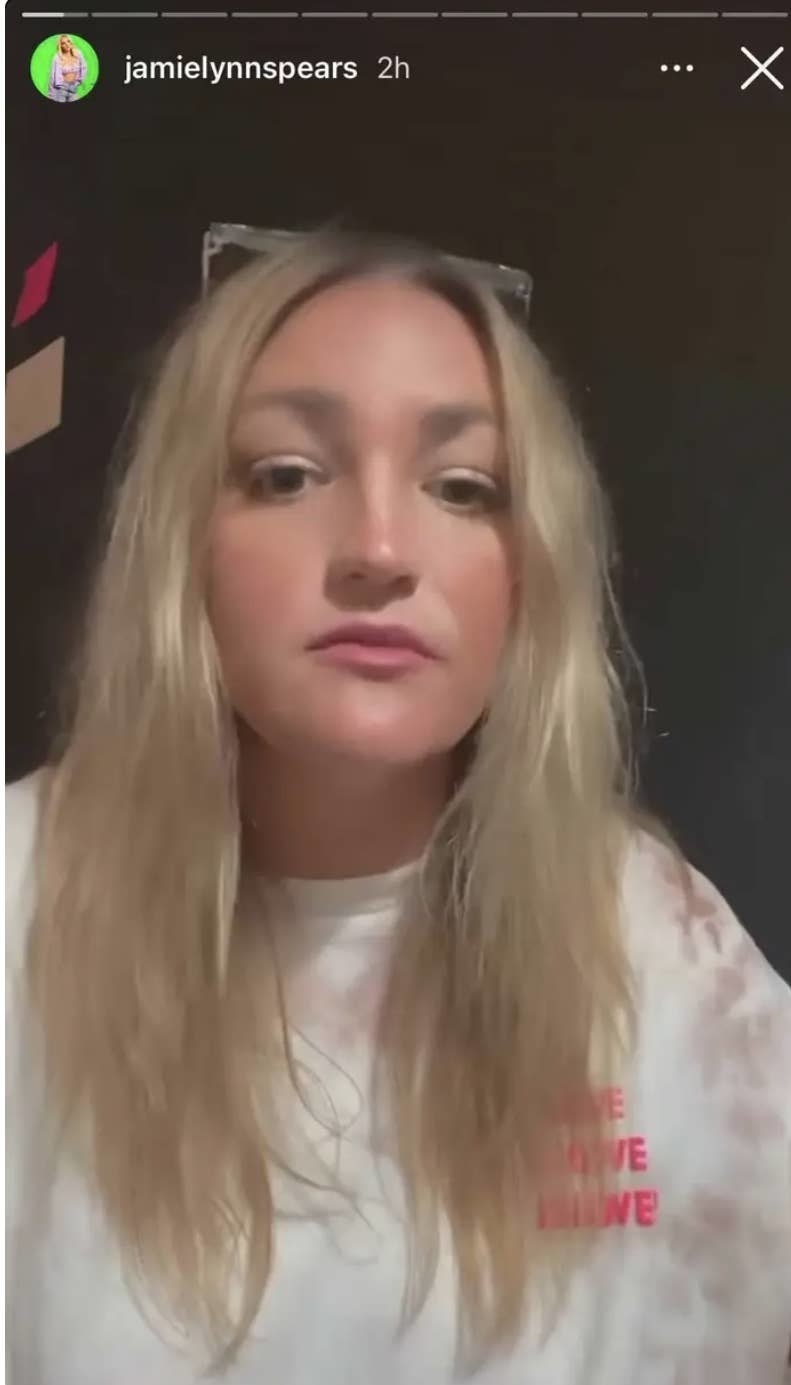 "Maybe I didn't support her the way the public would like me to with a hashtag on a public platform," Jamie Lynn said in the stories. "But I can assure you that I've supported my sister — long before there was a hashtag — and I'll support her long after."
But Spears quickly shut down Jamie Lynn's claims in an Instagram post of her own, which has since been deleted.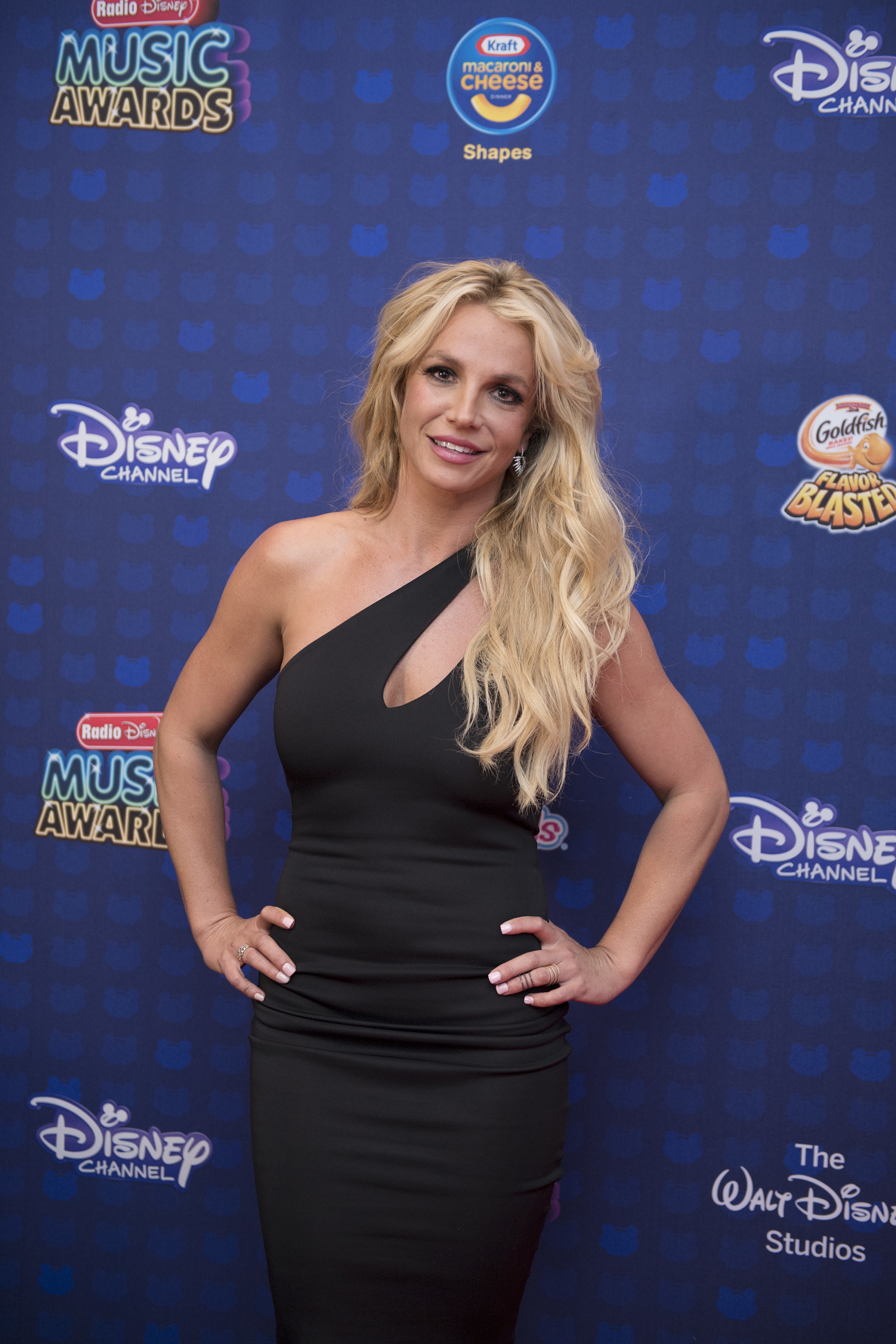 "There's nothing worse than when the people closest to you who never showed up for you post things in regard to your situation whatever it may be and speak righteously for support … there's nothing worse than that !!!!" Spears wrote in the caption. "How dare the people you love the most say anything at all … did they even put a hand out to even lift me up at the TIME !!!???"
Spears shared a second Instagram post the next day, this time directly calling her sister out alongside a picture that said, "Kiss my ass, eat shit, and step on legos."
"I don't like that my sister showed up at an awards show and performed MY SONGS to remixes," Spears wrote. "My so-called support system hurt me deeply !!!! This conservatorship killed my dreams."
Since then, the two have spent months shading each other back and forth in a series of (now-deleted) Instagram captions.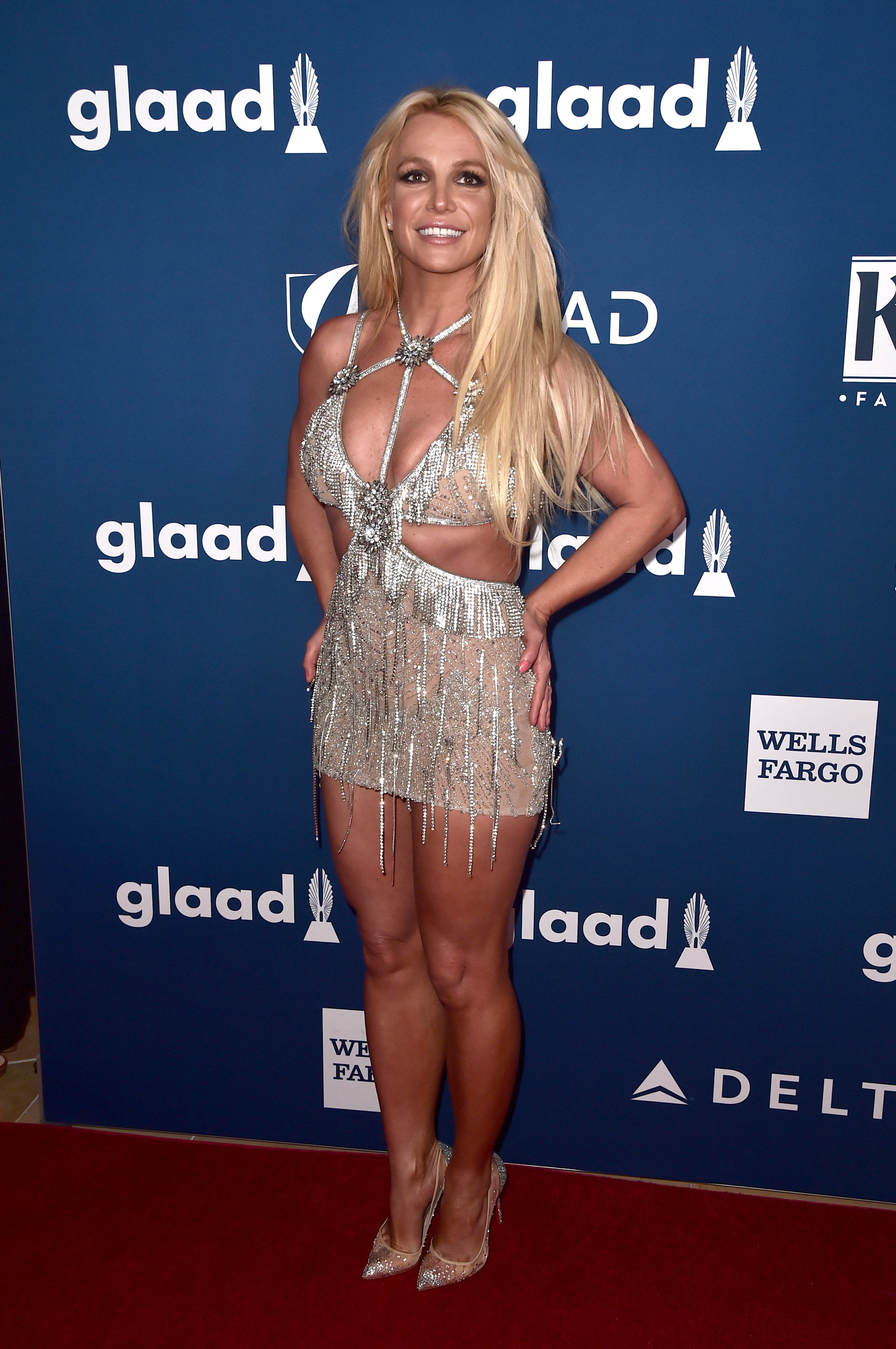 In July, Jamie Lynn was called out by fans after she edited a caption that appeared to shade her sister: "May the peace of the Lord be with you, and your spirit," she wrote.

Spears shared a post in response shortly afterward, with a caption directly referencing Jamie Lynn's: "May the Lord wrap your mean ass up in joy today." Fans quickly made the connection between the two posts, which led to Jamie Lynn removing the words from her original caption entirely.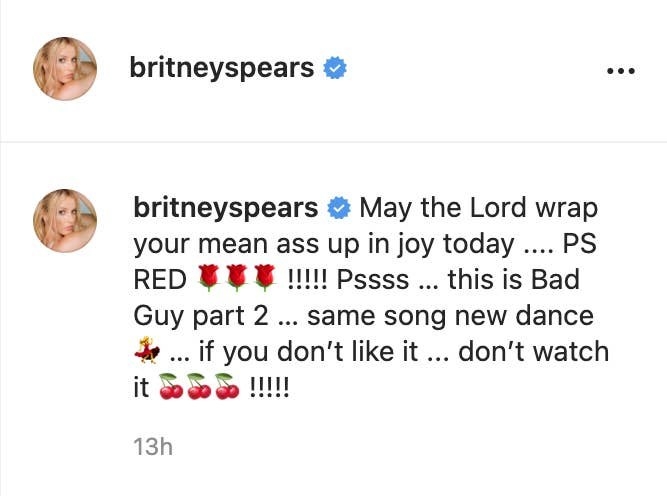 Things got messier later that month when Jamie Lynn edited another caption about her sister, this time denying allegations that she owned a condo in Florida that was bought using Spears' money.

And although Jamie Lynn has yet to comment publicly on her sister's recent victorious court hearing, eagle-eyed fans have noticed that she liked Spears' latest post.