Britney Spears' boyfriend Sam Asghari just shut down rumors about the pair's engagement in a pretty hilarious exchange with the paparazzi, after Britney was seen wearing what looked like a huge diamond ring on *that* finger — which sparked a ton of speculation among fans.
If you didn't know, the two have been together for around five years, after meeting on the set of her "Slumber Party" music video back in October 2016.
And over the years, the pair have flaunted their relationship all over their social media, often posting cute selfies together on their Instagram pages. In fact, Britney has written in past captions that Sam "inspires" her "to be a better person," and makes her feel like the "luckiest girl in the world."
The long-term couple have also opened up in the past about building a future together, with Sam saying that he "absolutely" sees marriage with Britney in an exclusive interview with Entertainment Tonight in 2019.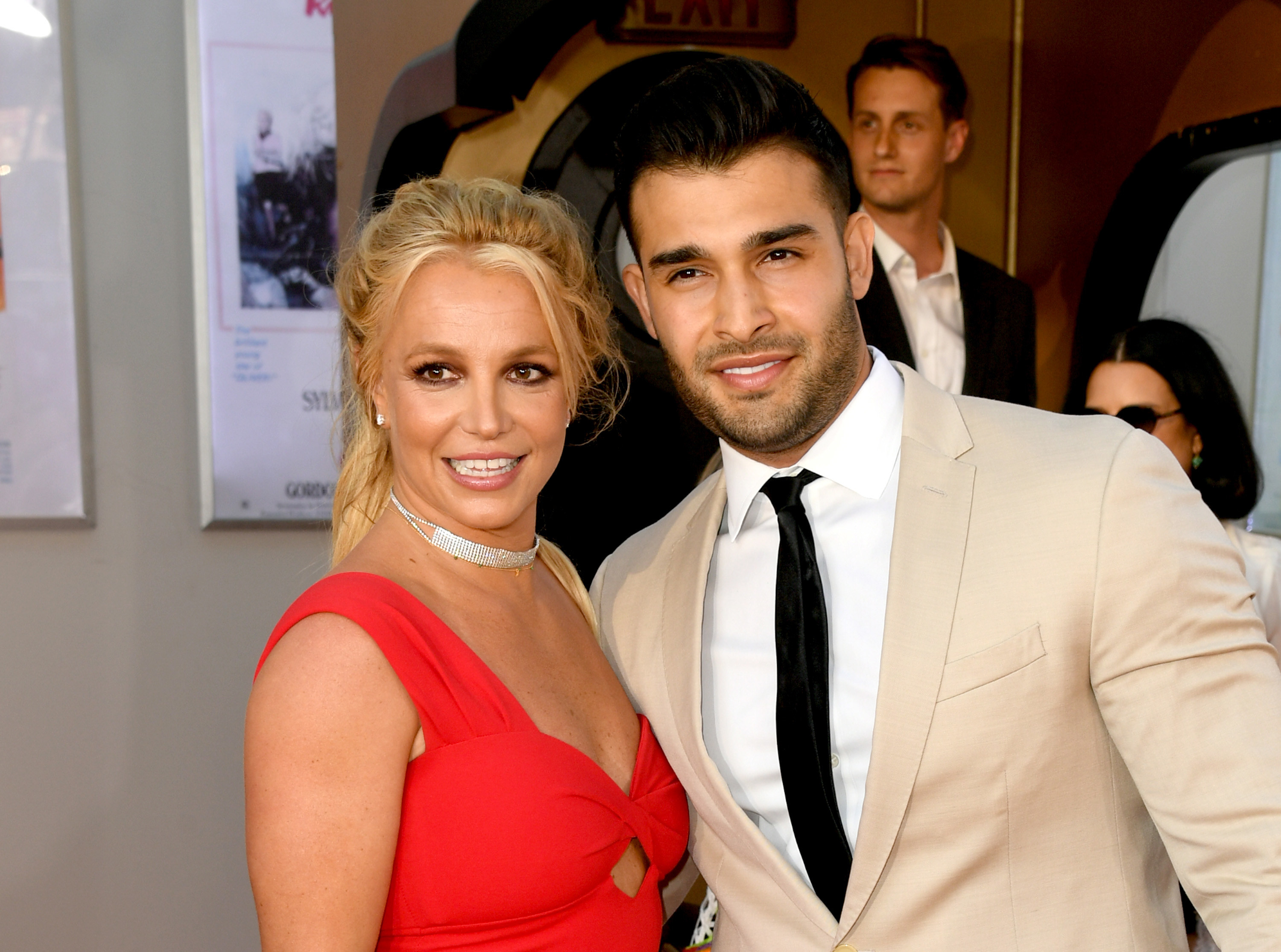 "[Marriage] is something that every couple should do. It's the whole point of a relationship. We're a family," Sam said.
Most recently, Sam posted a selfie to his Instagram stories on the day of her court testimony where he was wearing a #FreeBritney T-shirt, showcasing his support for his girlfriend amid her struggle to end her conservatorship.
He went on to speak out about the conservatorship battle, telling reporters that he is "always going to support her and whatever she wants," adding, "free Britney."
Well, a couple of days ago, Britney was spotted out on a coffee run wearing what looked like a huge diamond ring on her left hand — sparking rumors that she and Sam were in fact engaged.
It wasn't long before photos of the alleged engagement ring started making the rounds on social media — and, of course, fans went wild with speculation that the two had taken a huge step in their relationship.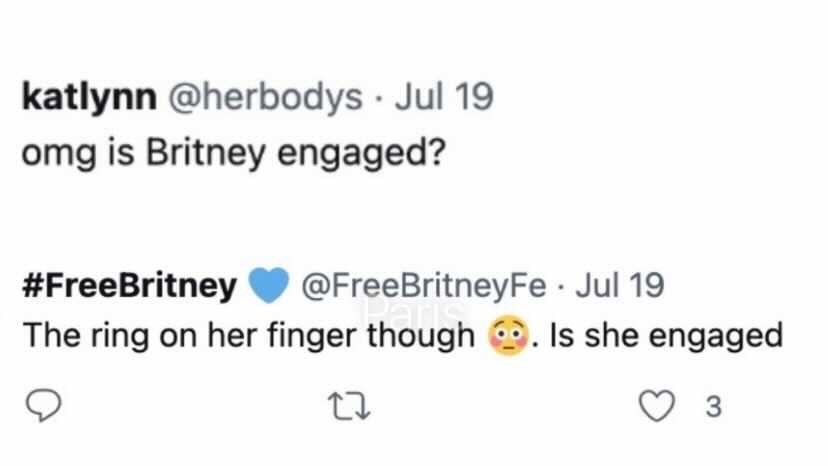 However, Sam has now shut these rumors down during a lighthearted exchange with the paparazzi on Wednesday, joking that he and Britney were actually already married when the reporter congratulated him on the "engagement."
"People don't know but we've been married for about five years," he quipped. "You know, we secretly got married in Hawaii. That's one of the stories that I don't know but I see it [in the] newspapers."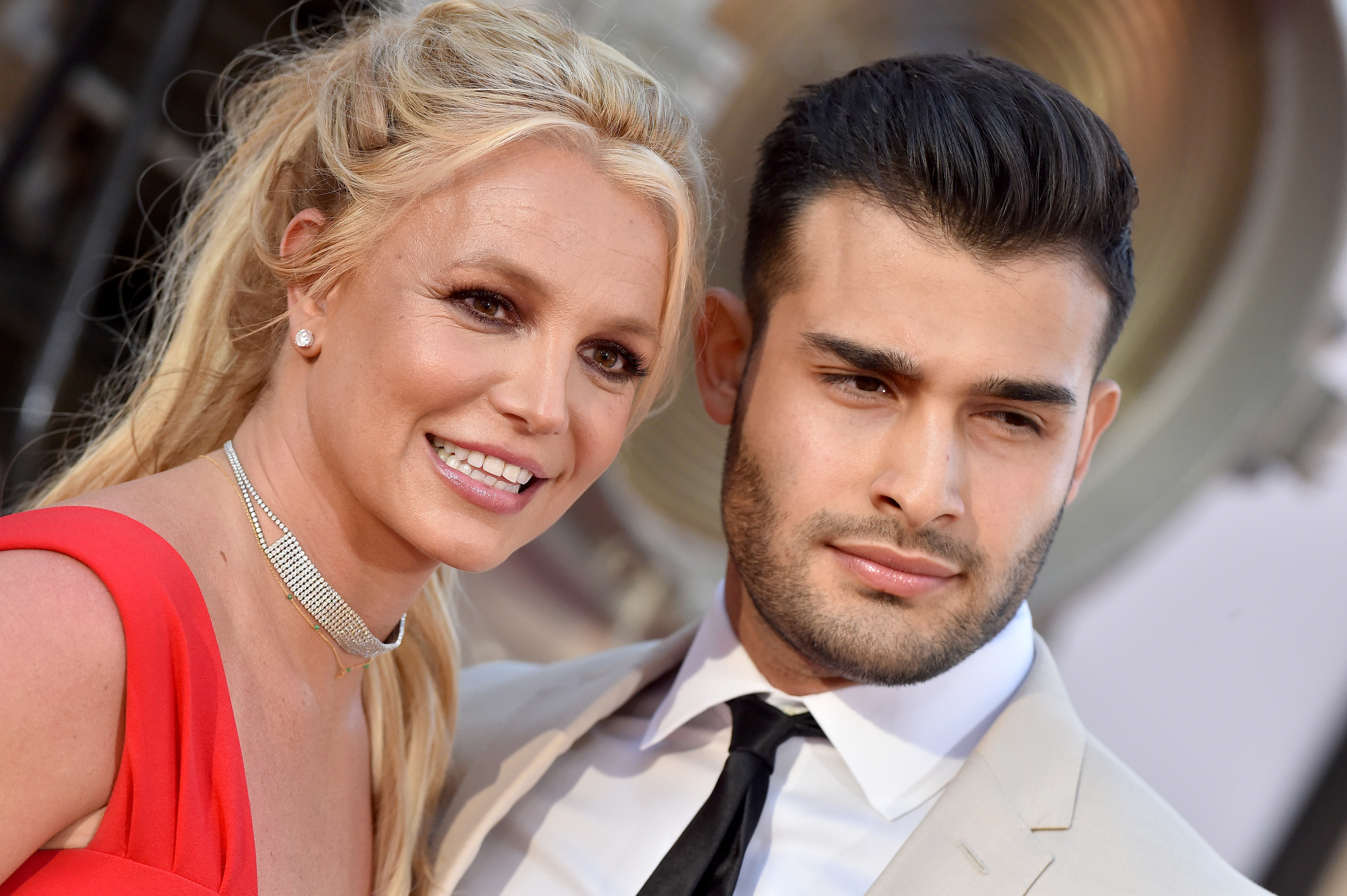 Sam's comments come weeks after Britney alleged in court that she isn't allowed to marry him under the terms of her conservatorship, despite her desire to do so.
"I want to be able to get married and have a baby," Britney said. "I was told right now in the conservatorship I'm not able to get married or have a baby."
And Britney also claimed that her conservators are blocking her from having her IUD removed, despite the fact that she'd like to have more children.
"I have [an IUD] inside of myself right now so I don't get pregnant," she added. "I wanted to take [it] out so I could start trying to have another baby, but this so-called team won't let me go to the doctor to take it out because they don't want me to have children."