On Wednesday evening, Britney Spears was caught off guard when her husband, Sam Asghari, went live on Instagram seemingly without her knowledge.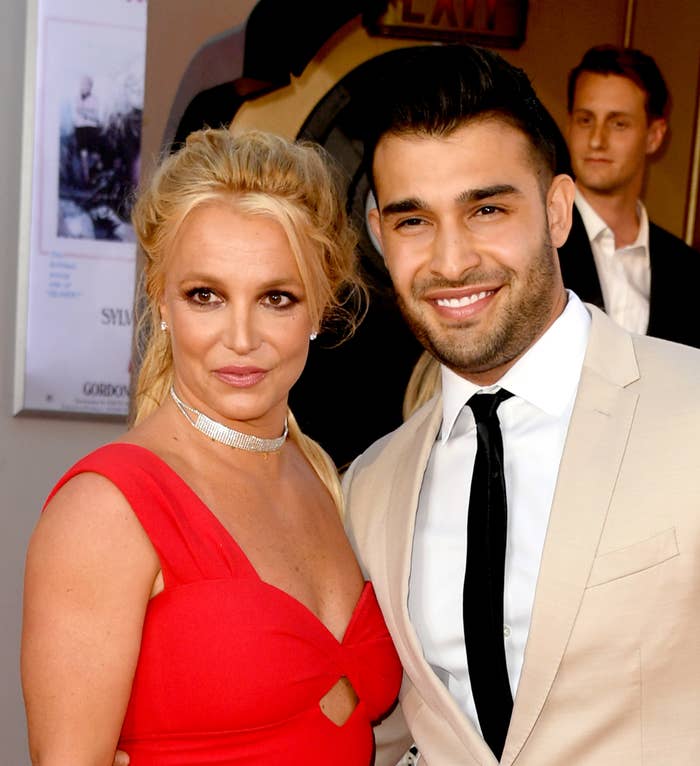 Sam, who got married to Britney in June after almost six years of dating, apparently had almost 3,000 people tuned in to watch as he chatted with his followers on a livestream.
However, things got super awkward when he suddenly asked Britney — with whom he was sitting in the dark, seemingly in bed — if she wanted to appear on camera.
"Can I show you or no?" he asks the pop star, who is off camera. Sounding confused, she replies: "Huh? Show me what?"
"On the Live," Sam says, to which Britney frustratedly responds: "What are you talking about?"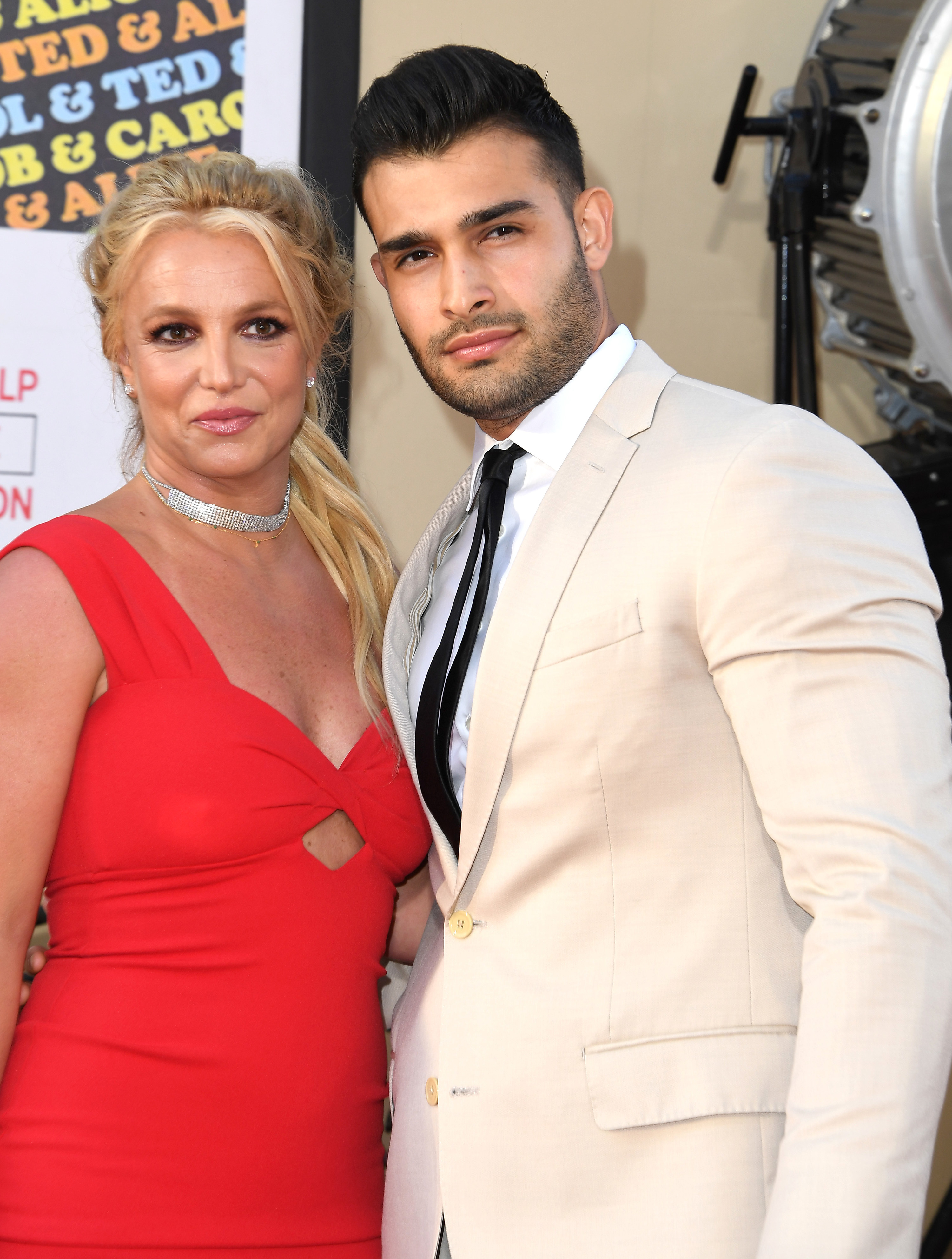 Sam asks, "Can I turn the camera on you?" However, Britney makes it clear that she doesn't want to be filmed, saying, "I don't need to see anything, I know!"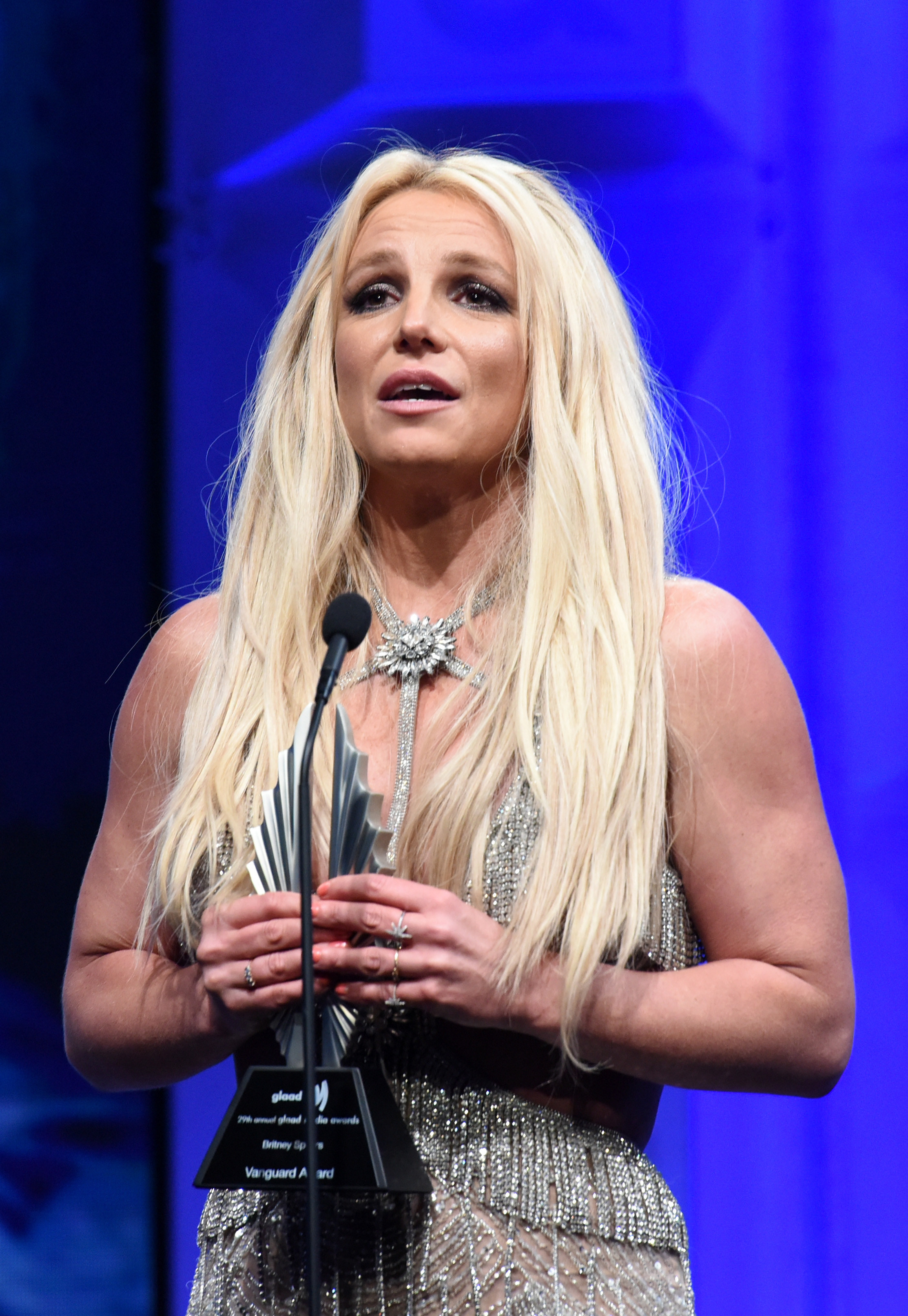 Sam doesn't turn the camera onto Britney, though continues to talk to viewers whilst beside her. "This is what's called Instagram Live, but we're ending it now. So have a good night," he says.
Clearly frustrated, Britney then raises her voice and says, "I don't wanna jump in, I have nothing to say. I don't wanna talk to them right now."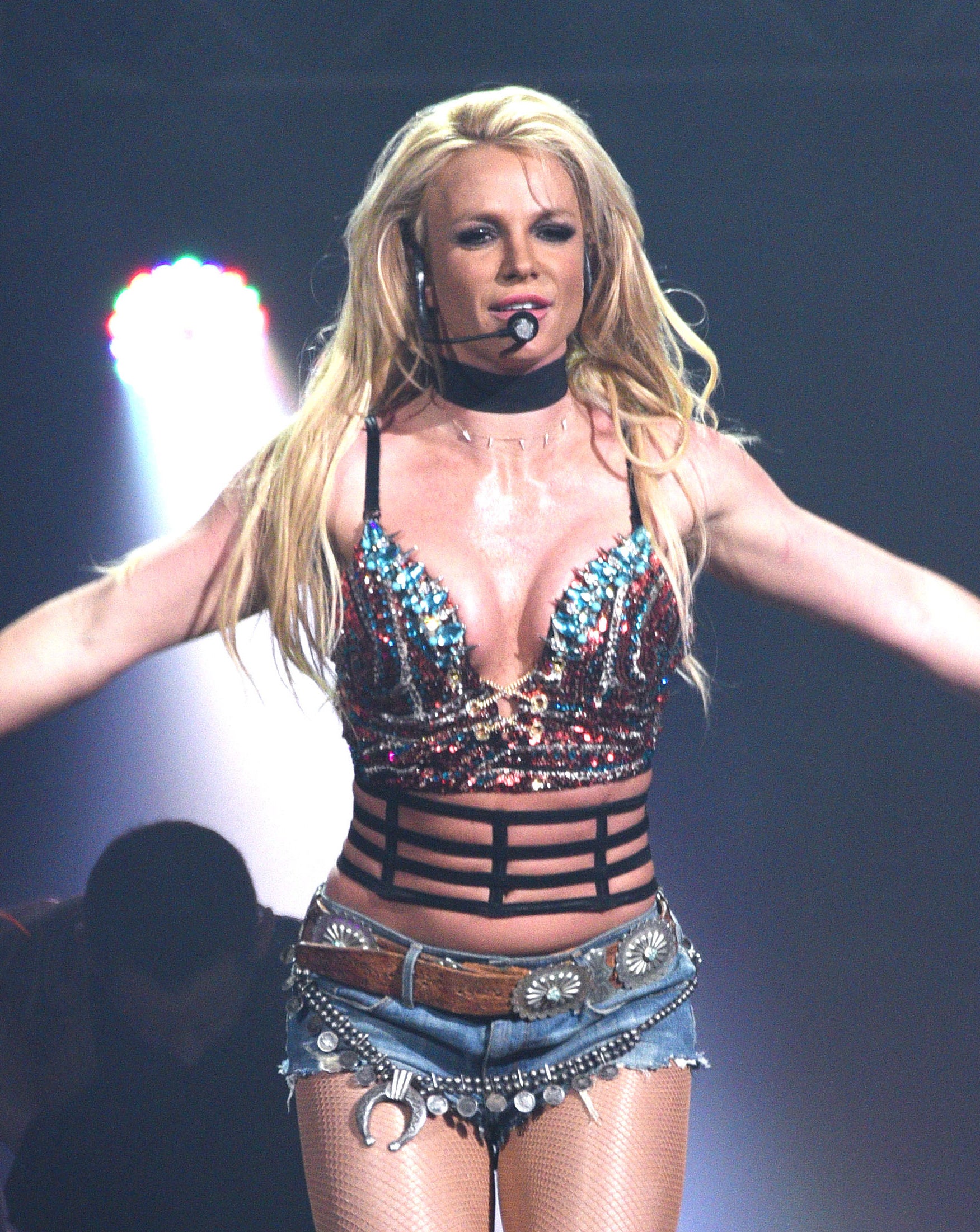 Sam replies, "Sounds good," and the pair then sit in silence for a few seconds.
As a clip of the awkward exchange started to gain attention across social media, several internet users jumped to Britney's defense, arguing that she was well within her rights to shut Sam down for putting her "on the spot."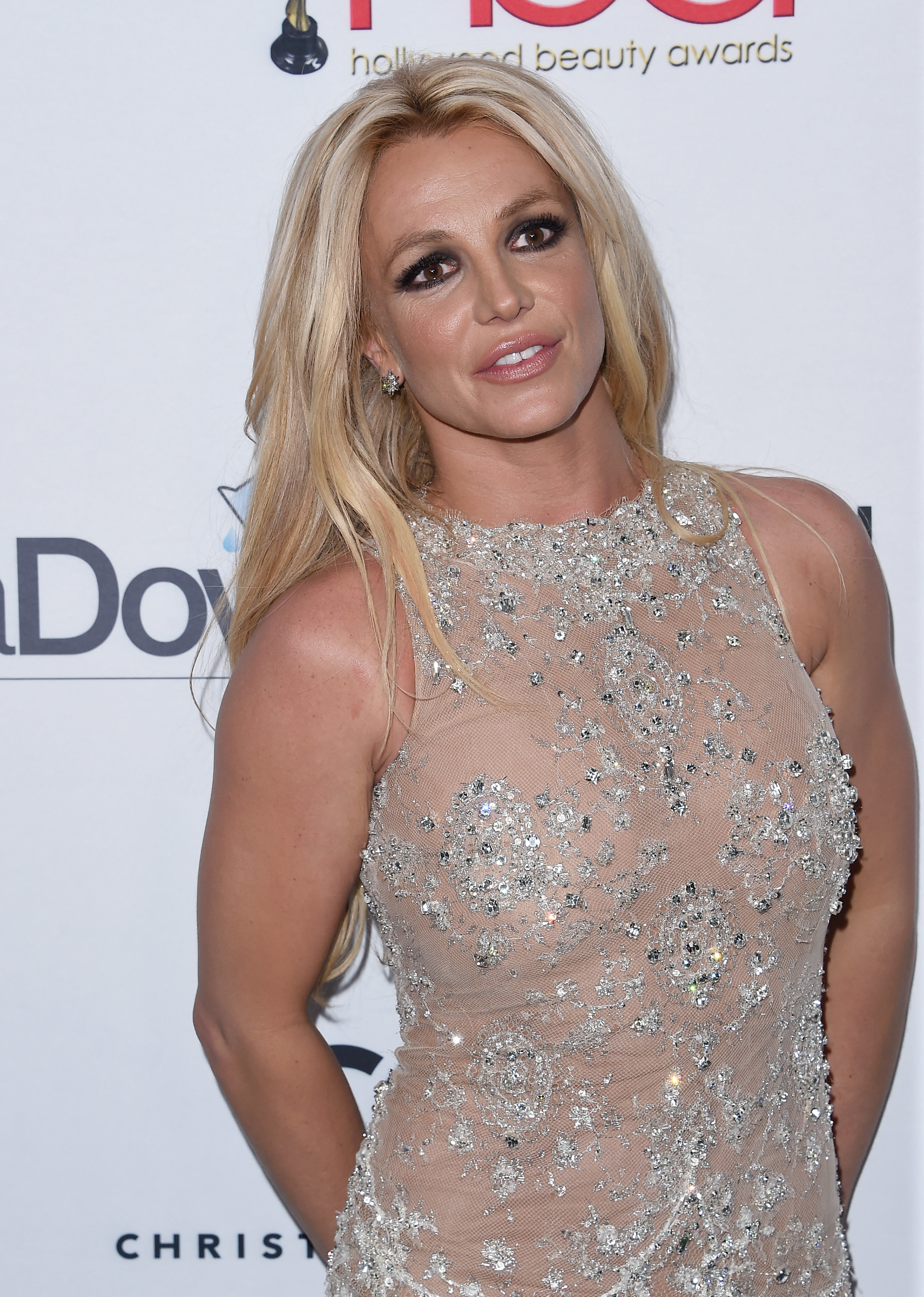 "She has every right to privacy and to not want to speak to anyone," one person wrote. "What Sam did was put her on the spot, and that isn't cool."
"If only people can understand she doesn't like it," another wrote. "Don't know people want her to do one so bad."
If you keep up with Britney's Instagram activity, you might be aware that the comments under her posts — lots of which are shared multiple times — are often flooded with speculation about her well-being.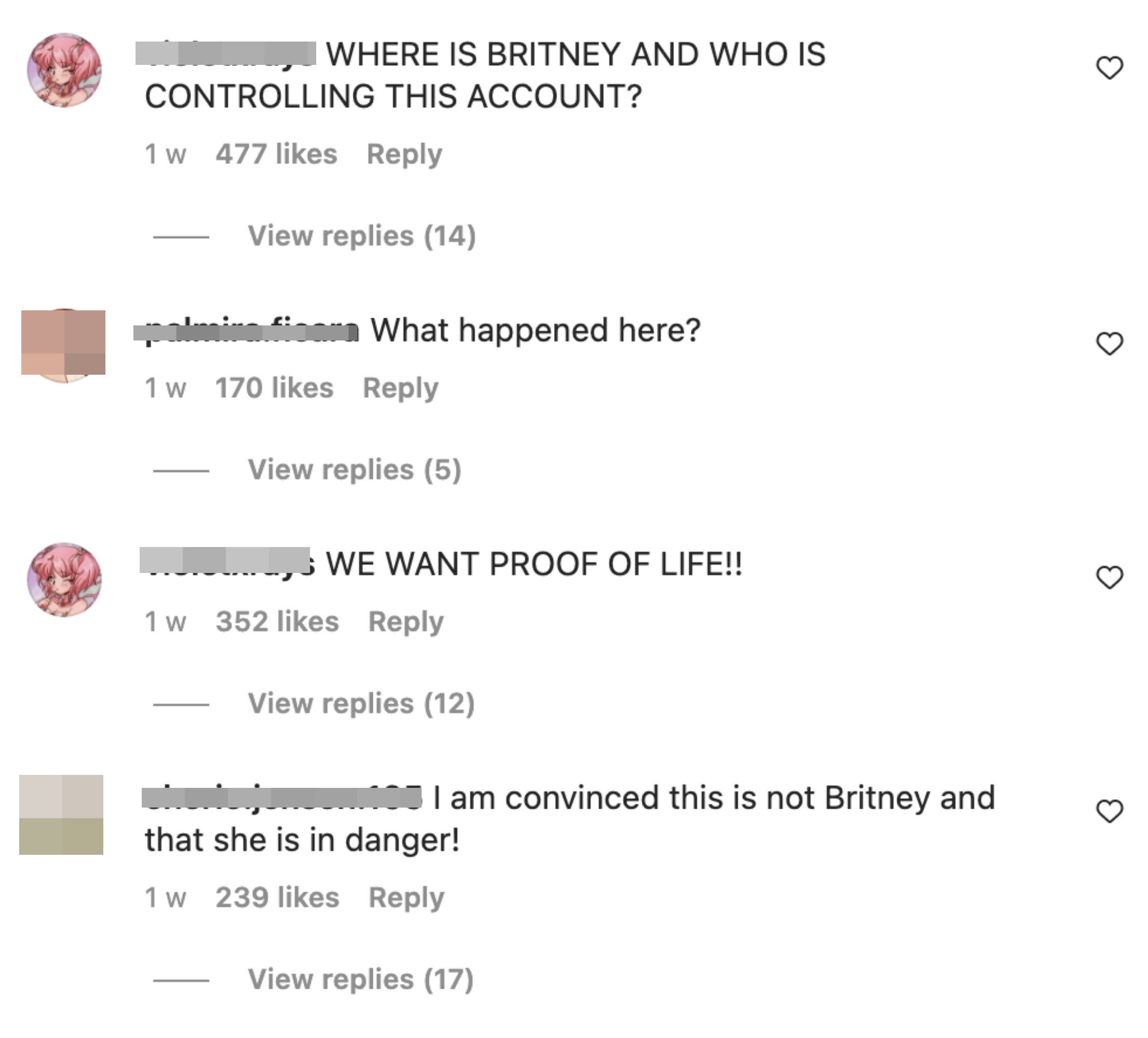 Britney spent almost 14 years living under a tight conservatorship, which saw her father and a group of lawyers in control of her life and finances.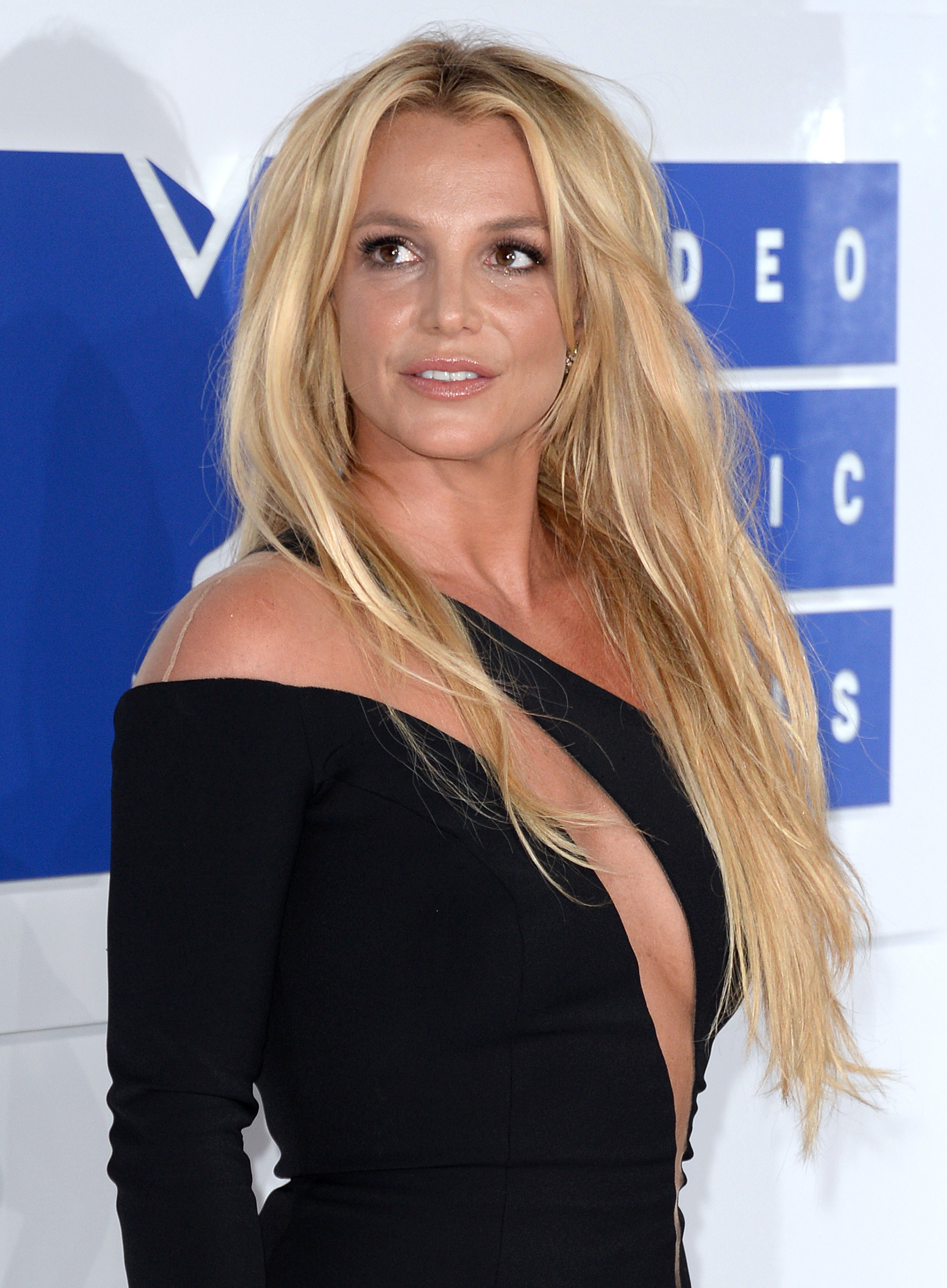 Ever since the legal arrangement was terminated last November, Britney has gotten increasingly vocal about the abuse she says she faced under its terms over the years.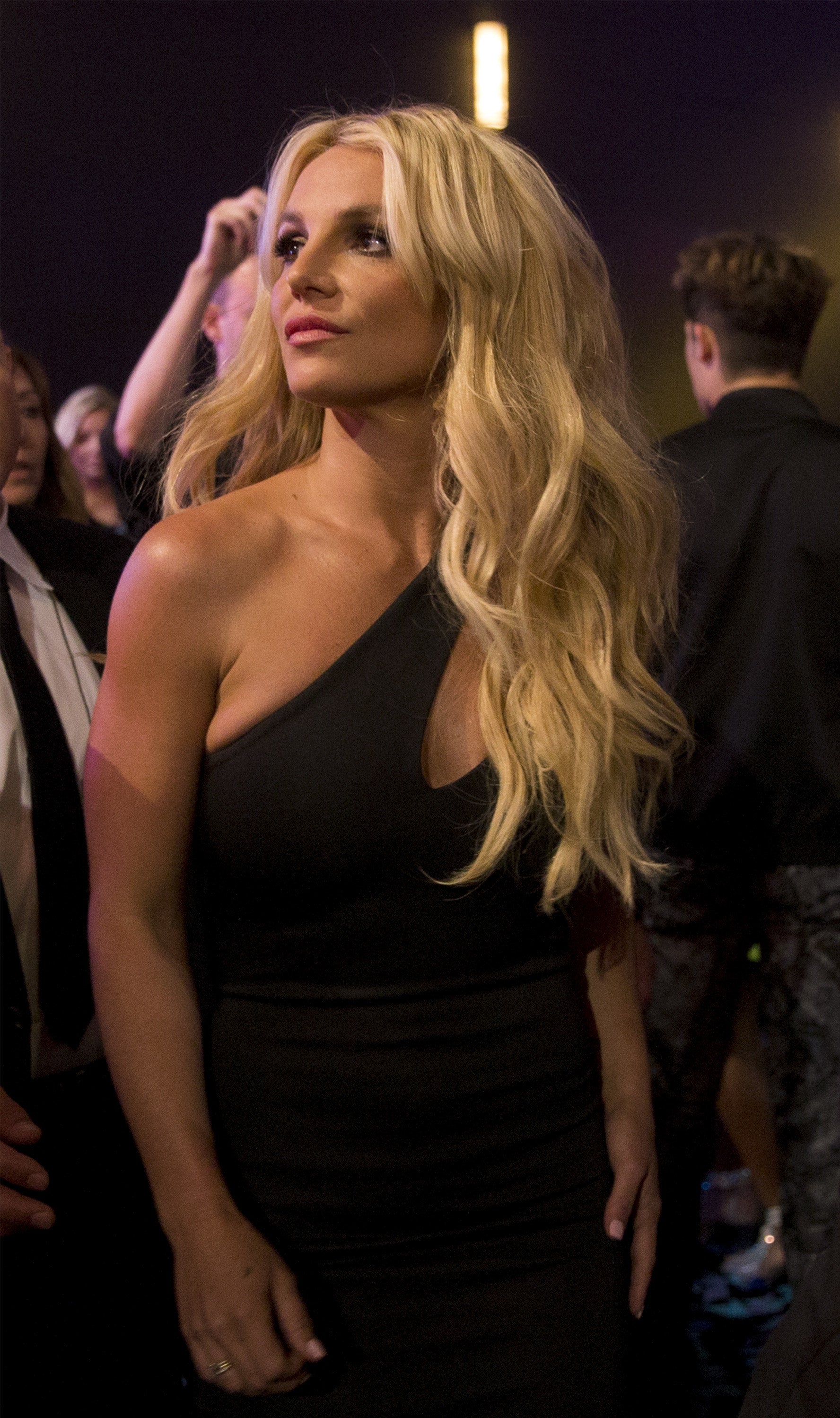 And fans have continued to express their concern for the singer over the past year, partially because of her social media activity.
In fact, much like Britney's, Sam's Instagram comments are often flooded with worried fans questioning Britney's whereabouts.
And so, it's since been presumed that Sam tried to film Britney on his Instagram Live because of the ongoing concern online.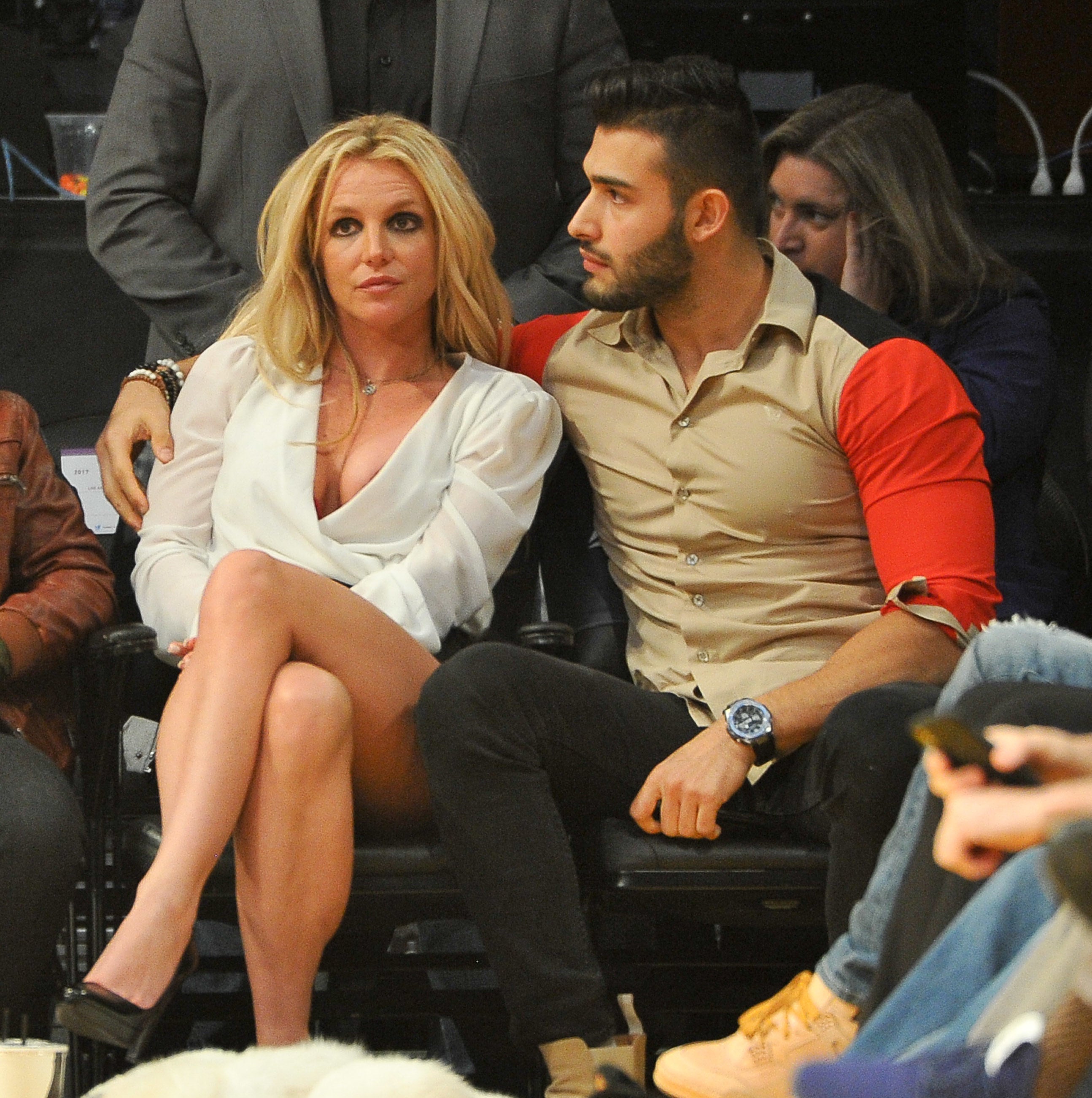 "It's because people keep asking her to do live videos as proof of existence, I know it sounds silly but that's what people are saying on her Instagram," one person wrote in response to a clip of the awkward livestream.
However, most fans ultimately questioned Sam's decision to catch Britney off guard and attempt to broadcast her.
"But why is Sam going live around her? Doesn't he know her well enough to not ask her if she wants to jump in?" one person wrote on Twitter.
"After everything she's been through with [alleged] private surveillance I find this filming without her consent odd coming from her husband?" said another, referring to the allegation that Britney's father, Jamie Spears, previously authorized surveillance of her bedroom and phone without her knowledge while she was living under the conservatorship. Jamie has denied this claim.