Billie and Jesse faced backlash when news broke that they were dating last month in light of their 11-year age gap, with Billie being 20, and Jesse 31.
Fans were also left uncomfortable by the fact that Jesse and Billie first met when she was around 16, and that Billie has long been a fan of his band, the Neighbourhood. Others defended the pair, arguing that Billie is a legal and consenting adult, and therefore able to make decisions for herself without scrutiny from the public.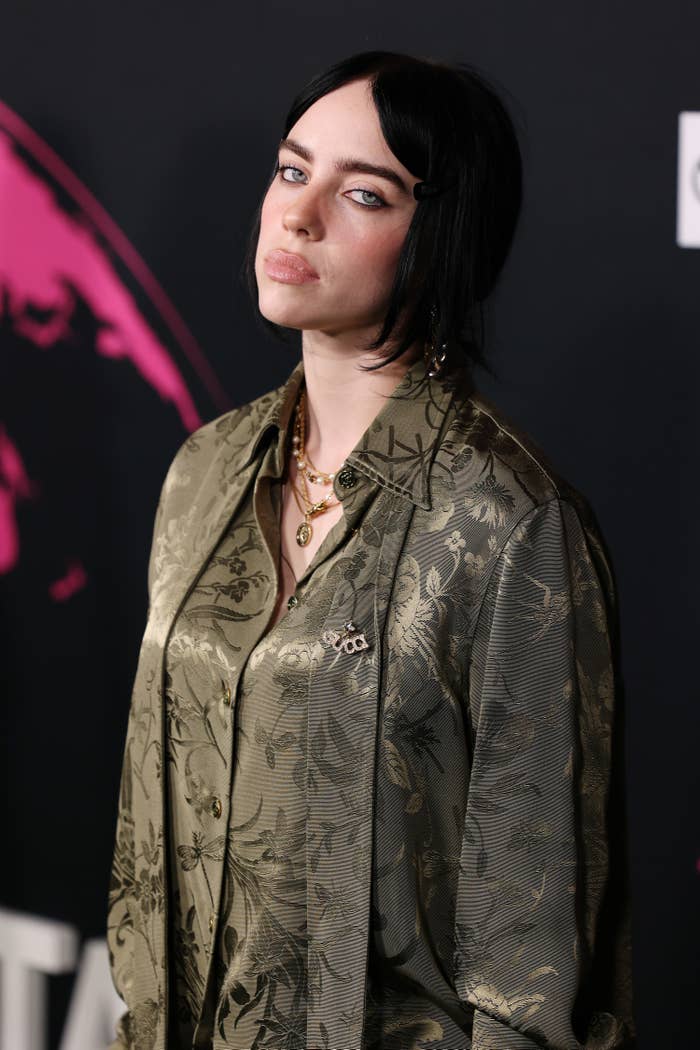 But either way, the pair were totally unfazed by the backlash, and decided to poke fun at all the talk about their age gap by dressing up as a baby and an old man for Halloween.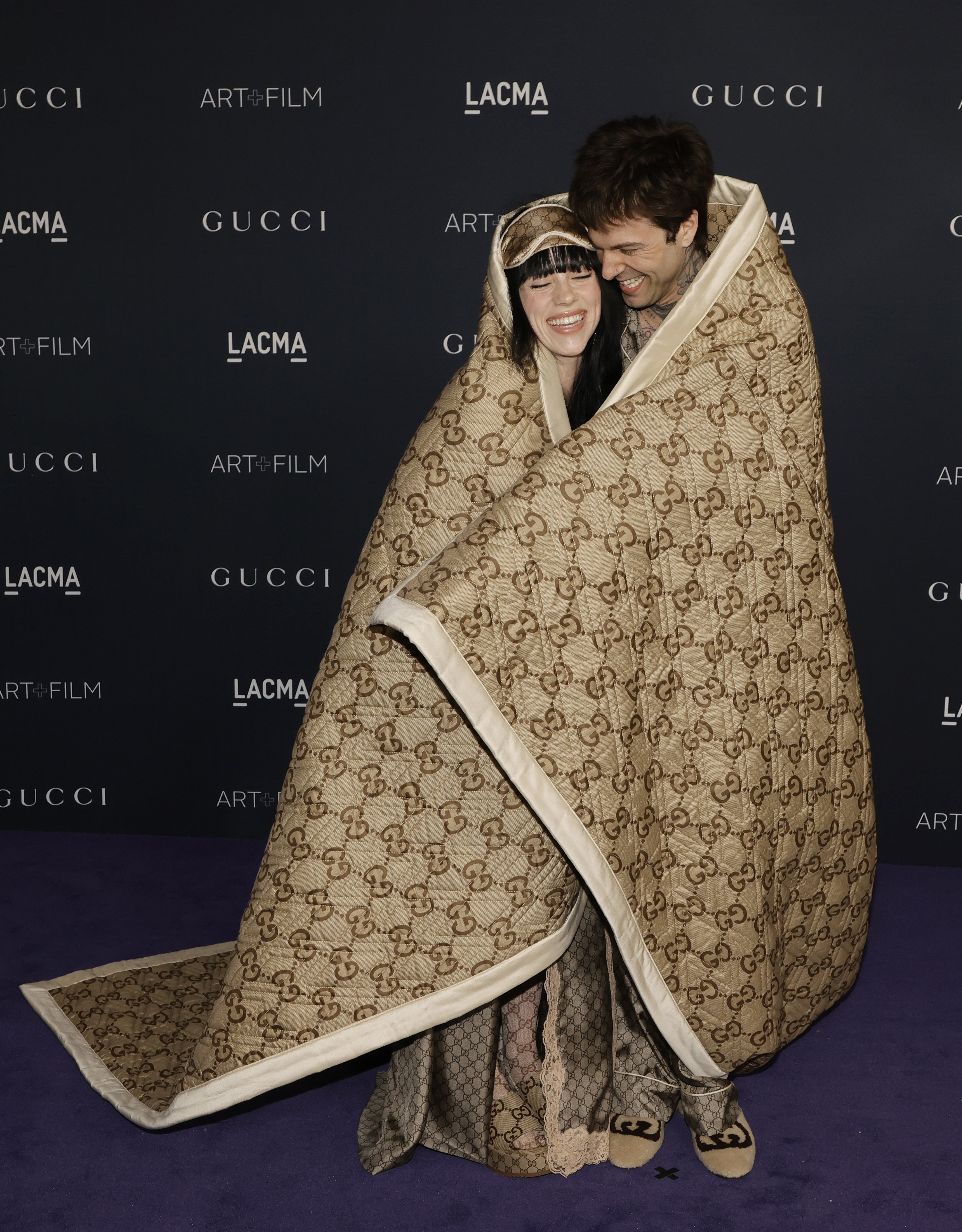 Billie wore a bonnet, bib, and diaper, with a full face of doll-esque makeup on her face. Meanwhile, Jesse used prosthetics and a bald cap to make himself look like an old man.
The 20-year-old ended up sharing her first photo of the couple in their costumes to her Instagram page, all while fans continued to blast the pair and label the outfit choices "nasty" and "weird."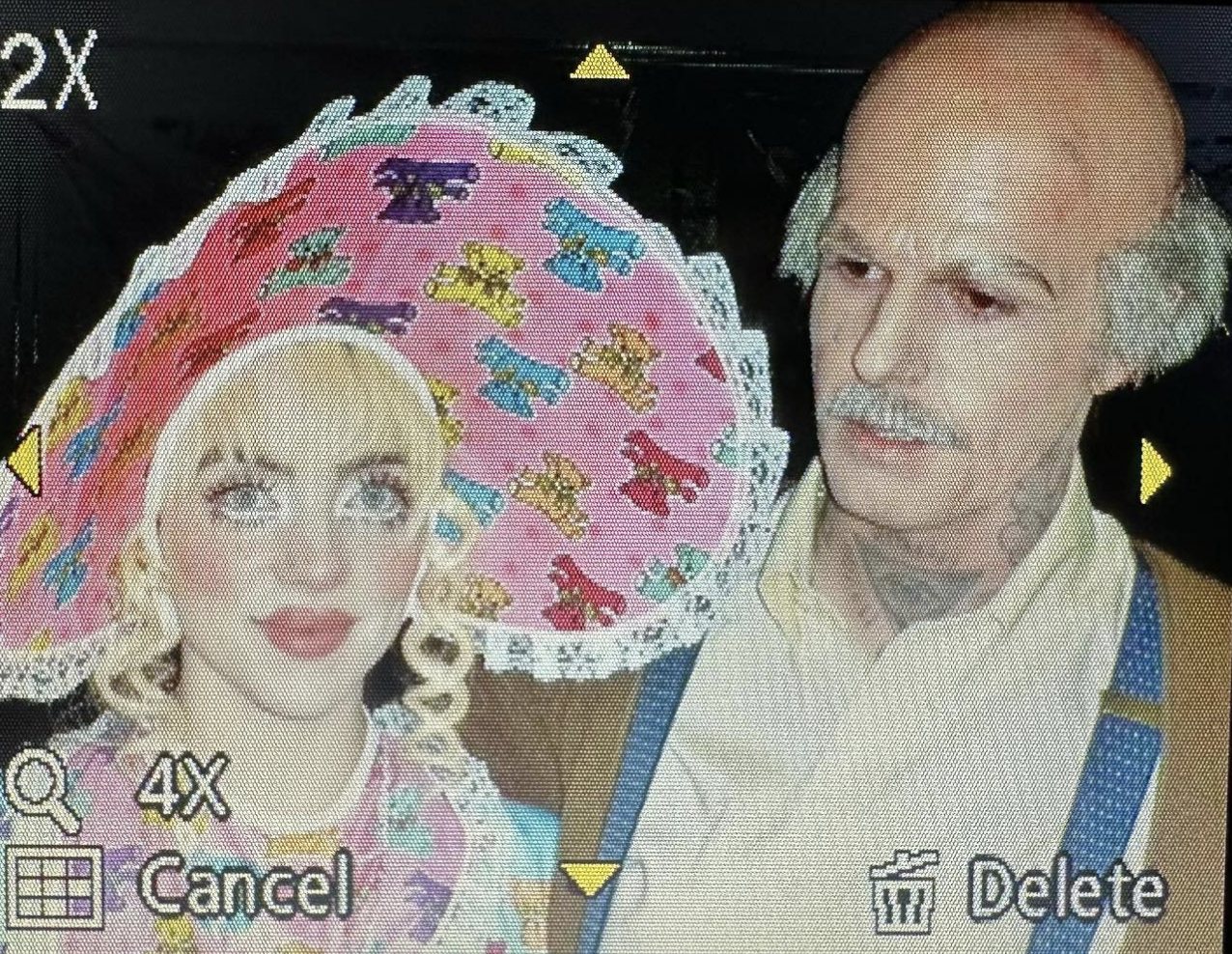 "i cannot believe instead of jesse rutherford dating a 20 yr old and just SHUTTING THE FUCK UP him and billie dressed as a baby and old man......i am at a loss," one popular tweet read.
And Billie's casual Instagram post seemingly confirmed reports that she and Jesse didn't "care at all" about what people thought of their age gap, and thought their Halloween costumes were "hilarious and so perfect."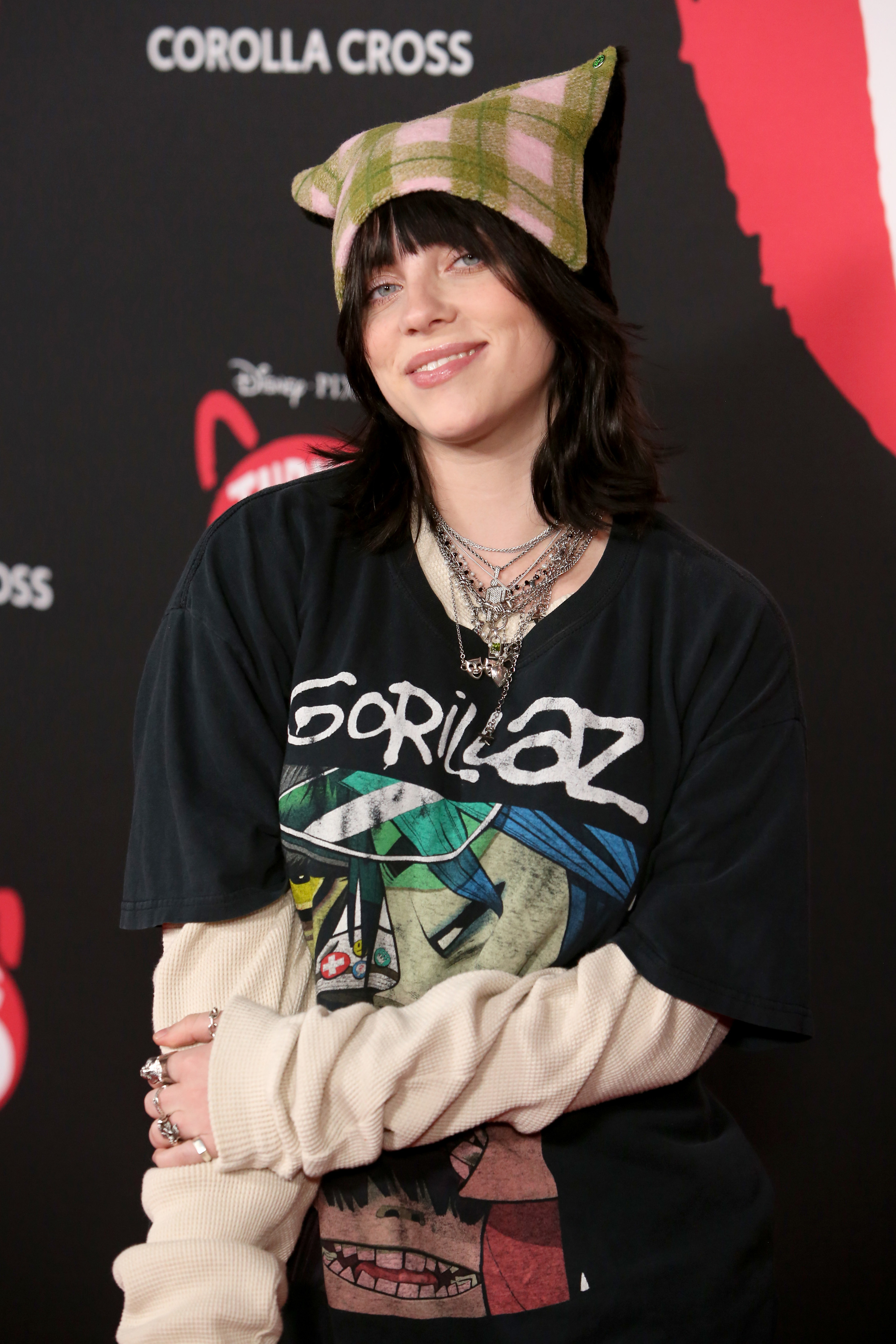 They later made their red carpet debut as a couple — complete in matching outfits — though remained silent on the scrutiny around their age gap. Until now, that is, with Billie speaking out about her and Jesse's relationship for the first time this week.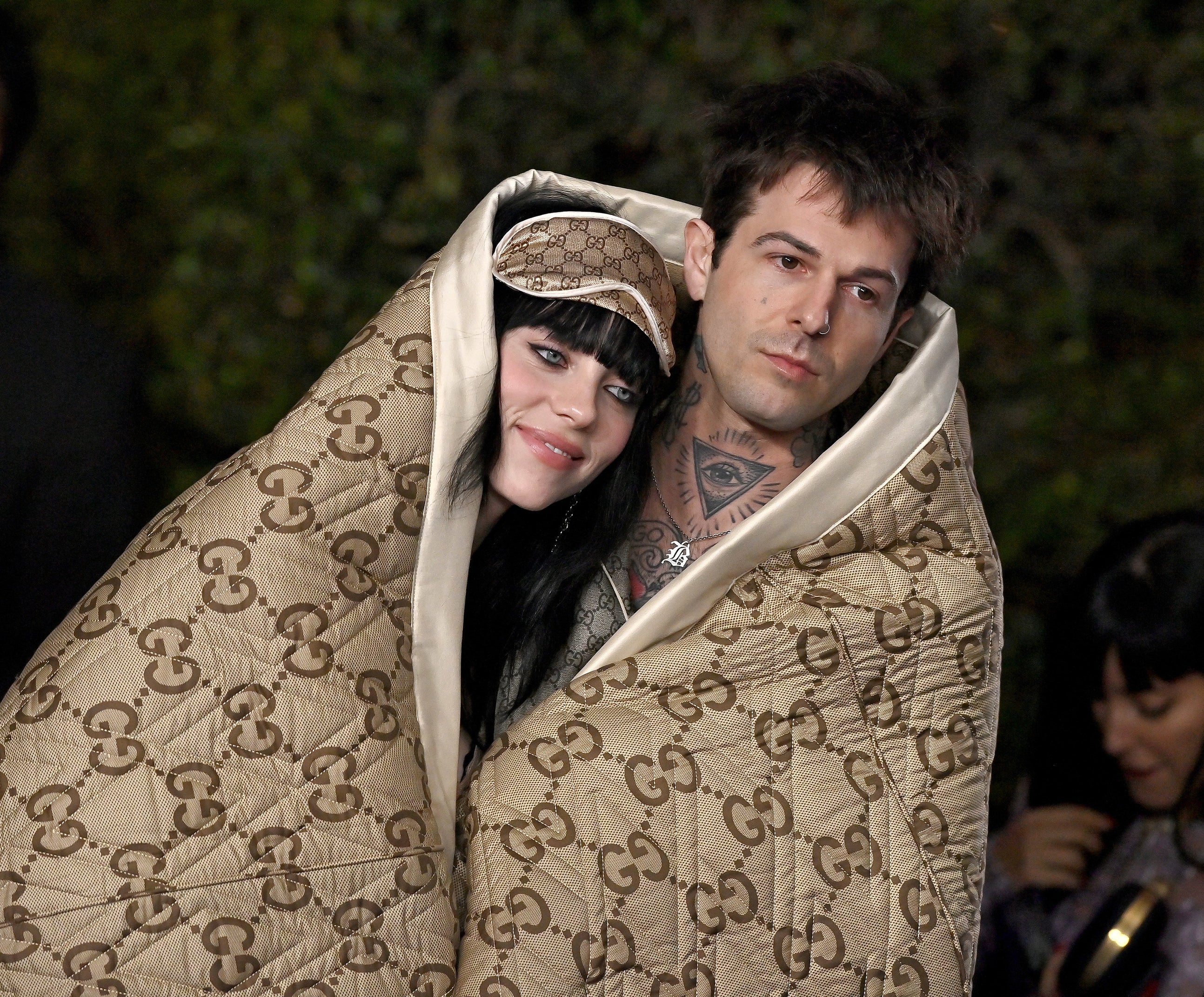 Sitting down for her annual Vanity Fair interview on Monday, Billie said she was "really happy" and "excited" about the romance. "It's really cool and I'm really excited and I'm really happy about it," she said about dating Jesse.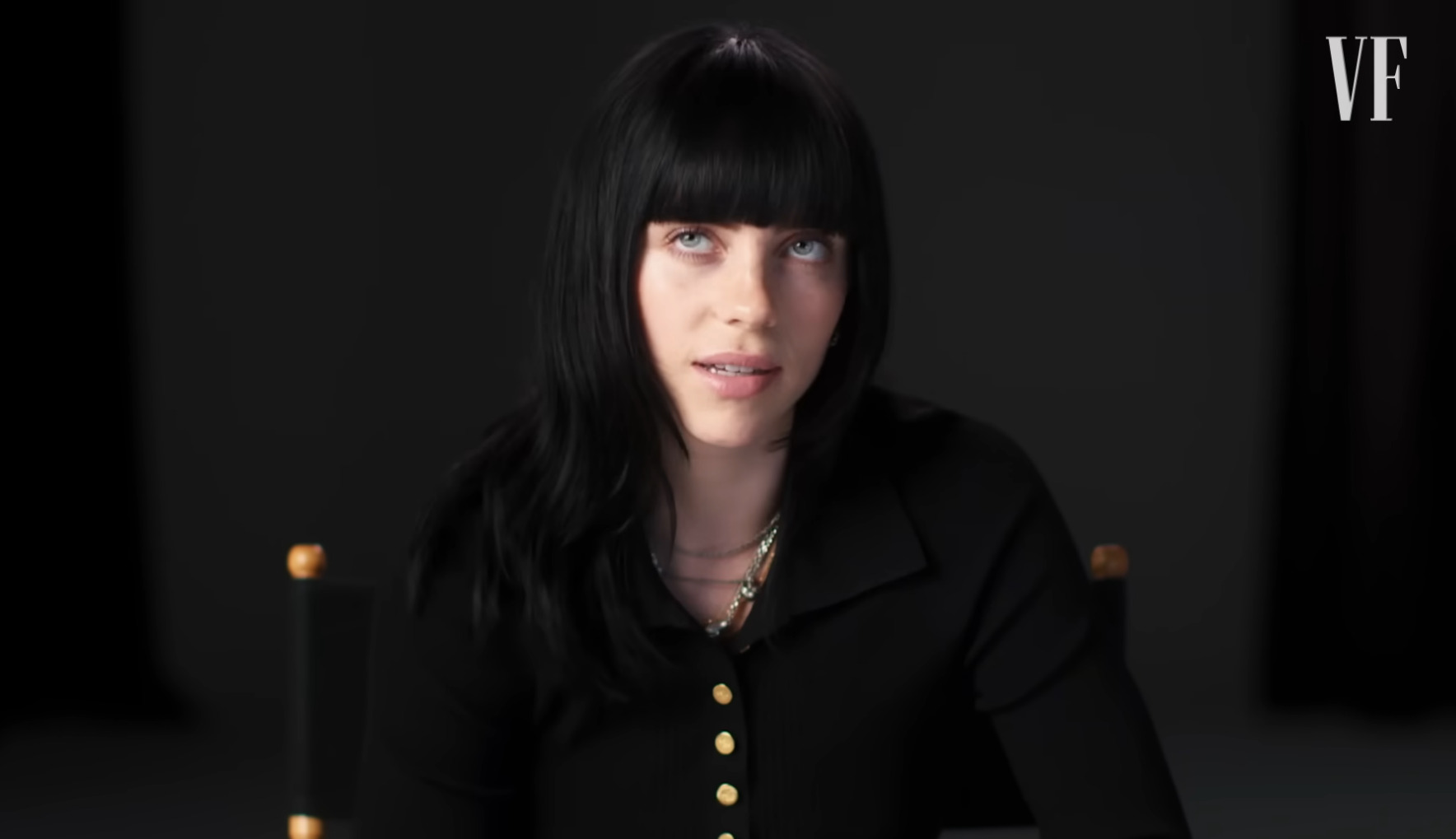 "I managed to get my life to a point where I not only was known by a person that I thought was the hottest fucking fucker alive, but pulled his ass!" she continued.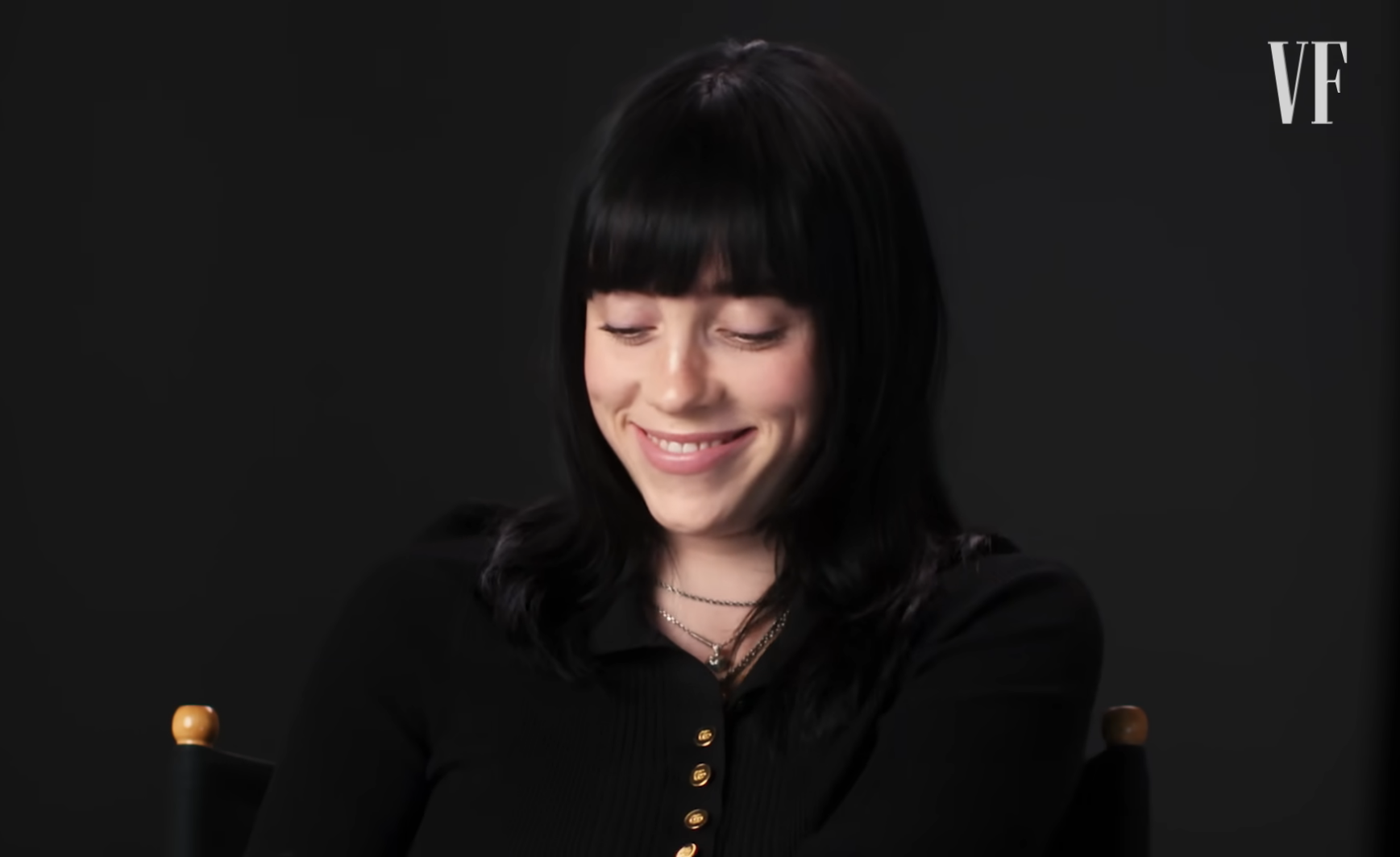 "Are you kidding me?" she asked, before miming a bow. "Can we just... Round of applause for me? Thank you. Jesse Rutherford, everyone. I pulled his ass! All me. I did that shit. I locked that motherfucker down."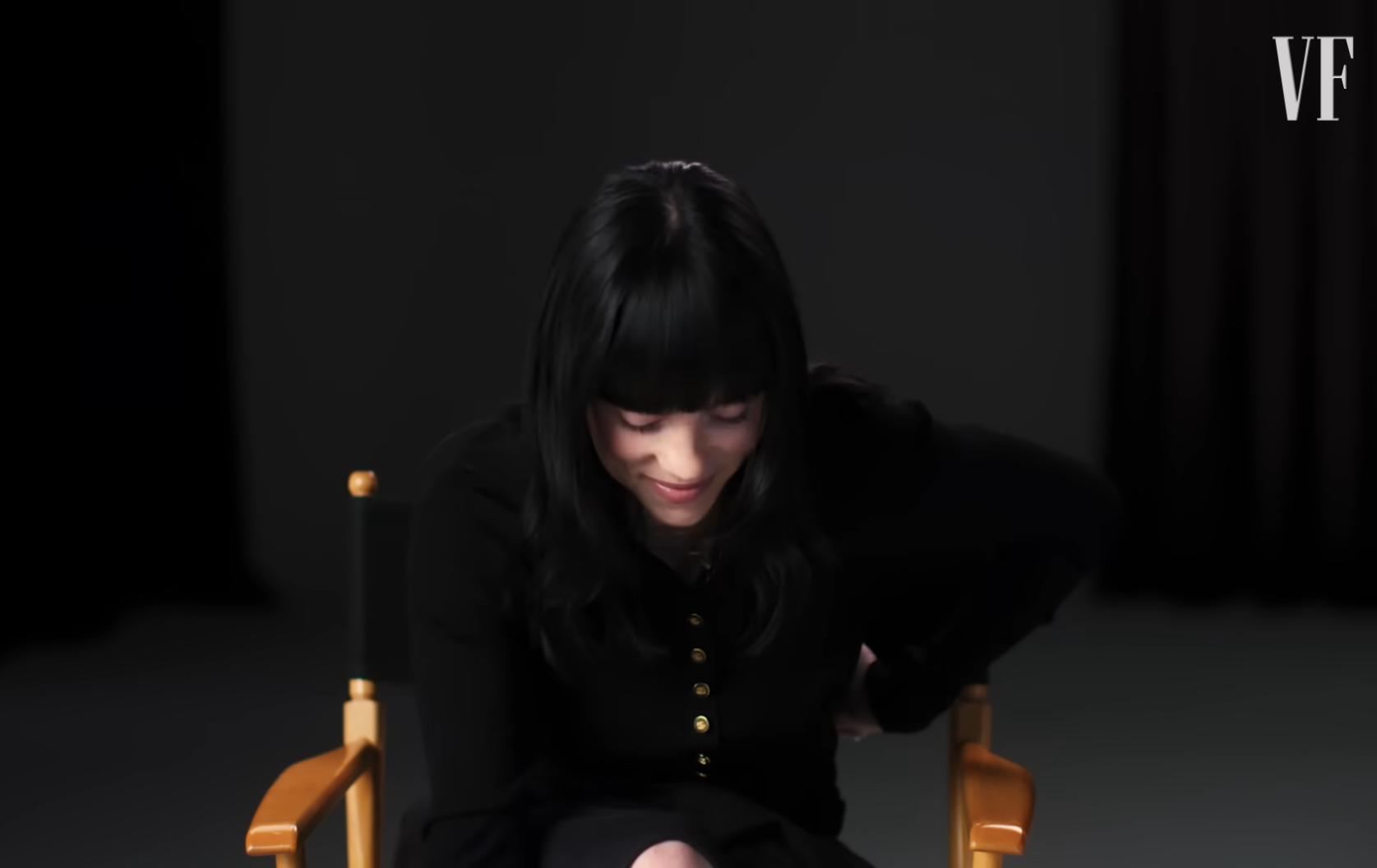 "billie talking about jesse in the interview ... literally saying you went from being a fan and idolising him to dating him pls bffr," one person wrote.
In fact, this all comes almost four years after Billie memorably acted super-giddy over Jesse in an interview as she recalled the first gig she ever went to, which was one of his band's.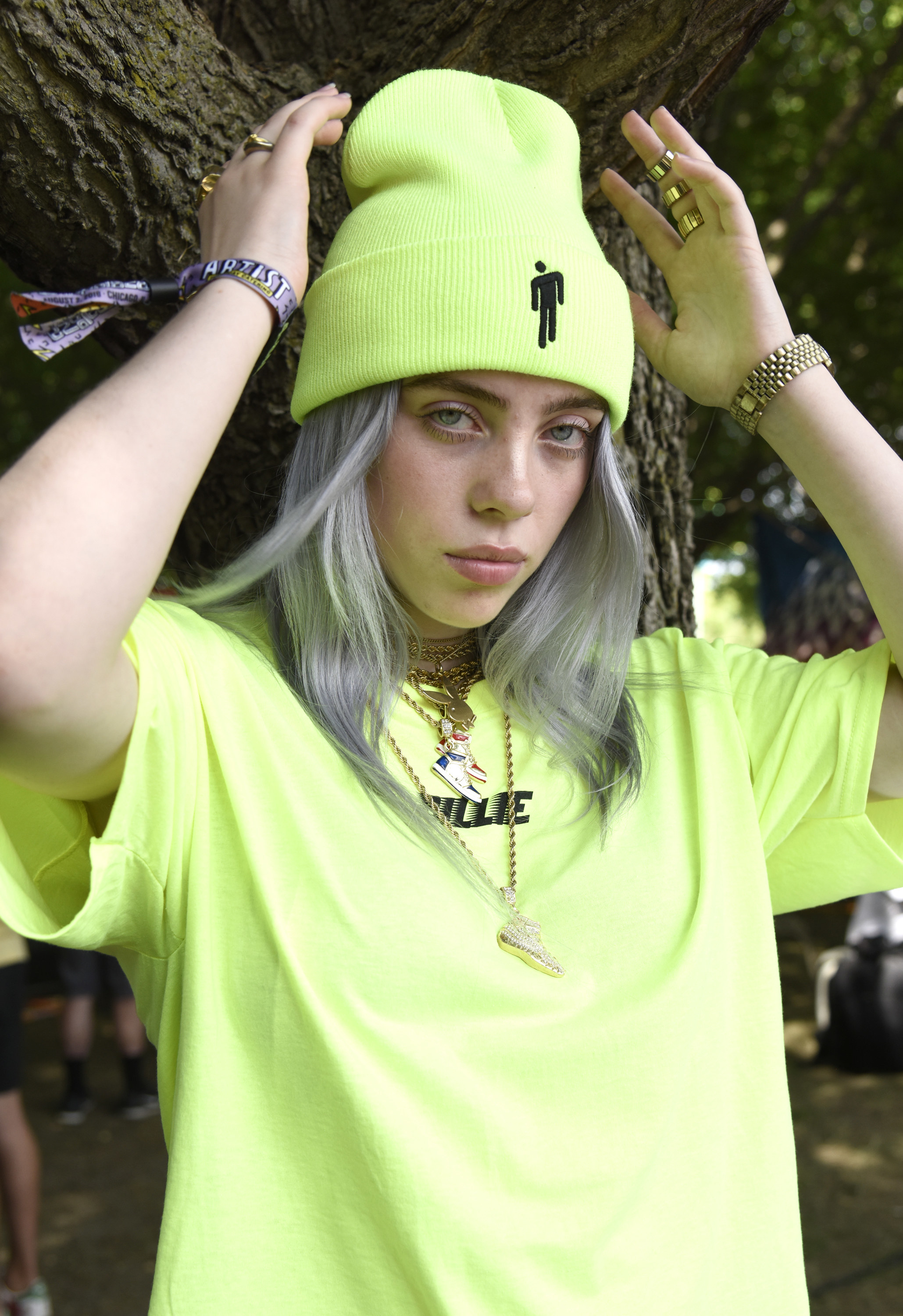 Speaking with NME in Jan. 2019, Billie, who was 17 when the interview aired, said, "The first gig I ever went to was the Neighbourhood at the Shrine with my big brother," before describing it as "one of the best nights" of her life.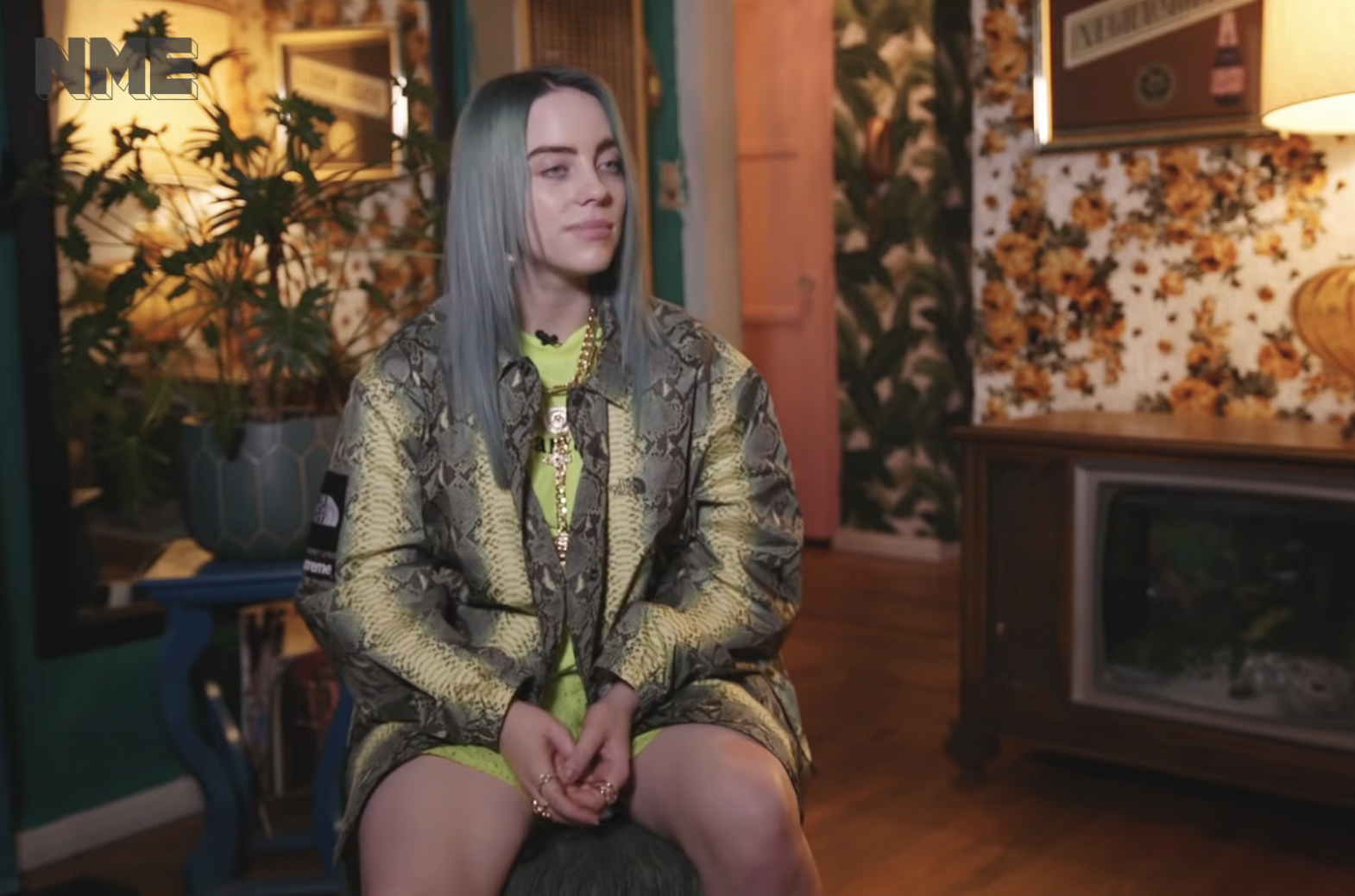 "I don't know, there was some energy in that room... It's a very rare feeling," she recalled.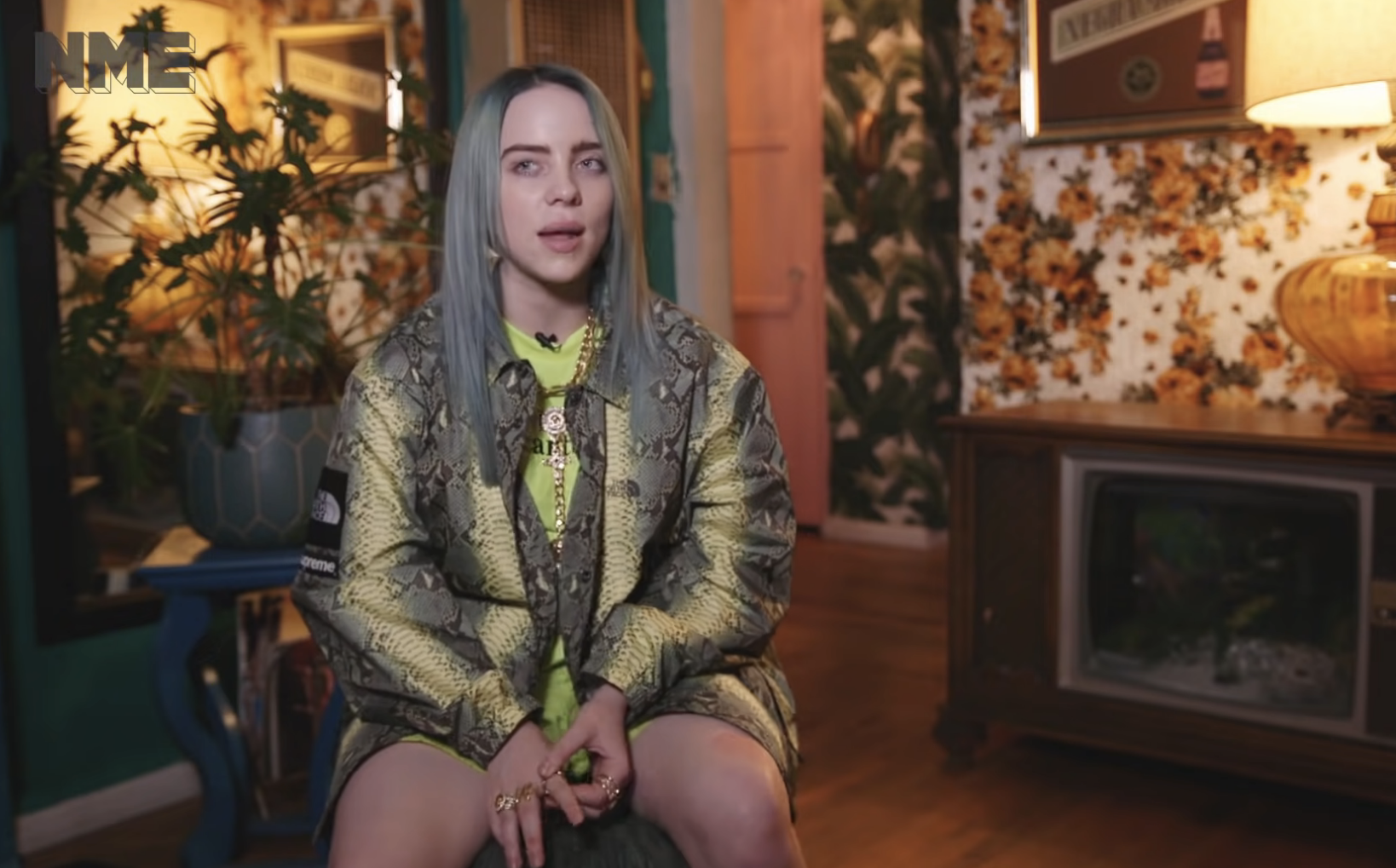 "Then I met Jesse, like, the end of last year maybe," she said, meaning she would've been about 16. She then gestured energetically to express her admiration for the lead singer.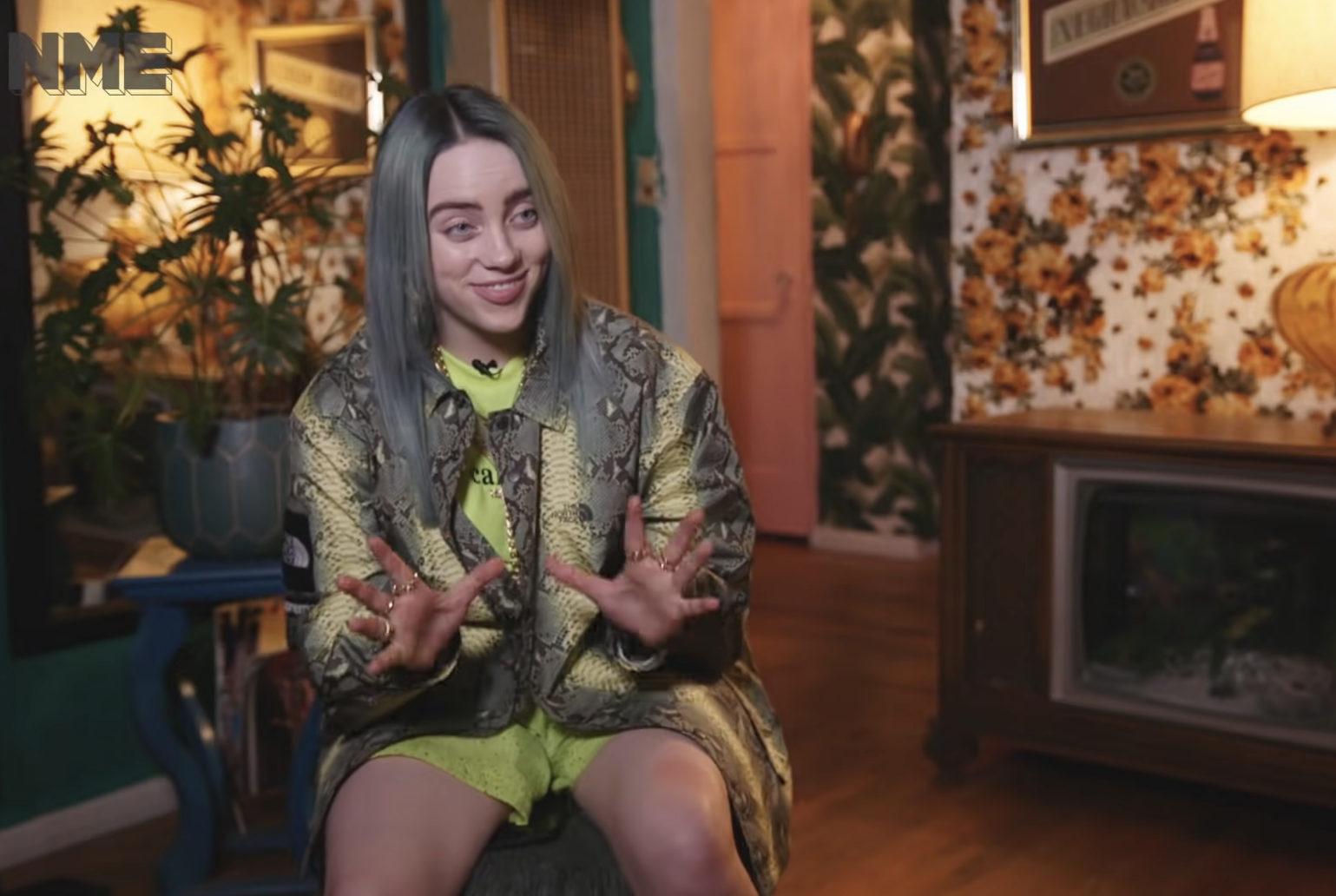 "I love him so much, oh my god! He's so good, bro. Fuck," she said enthusiastically.