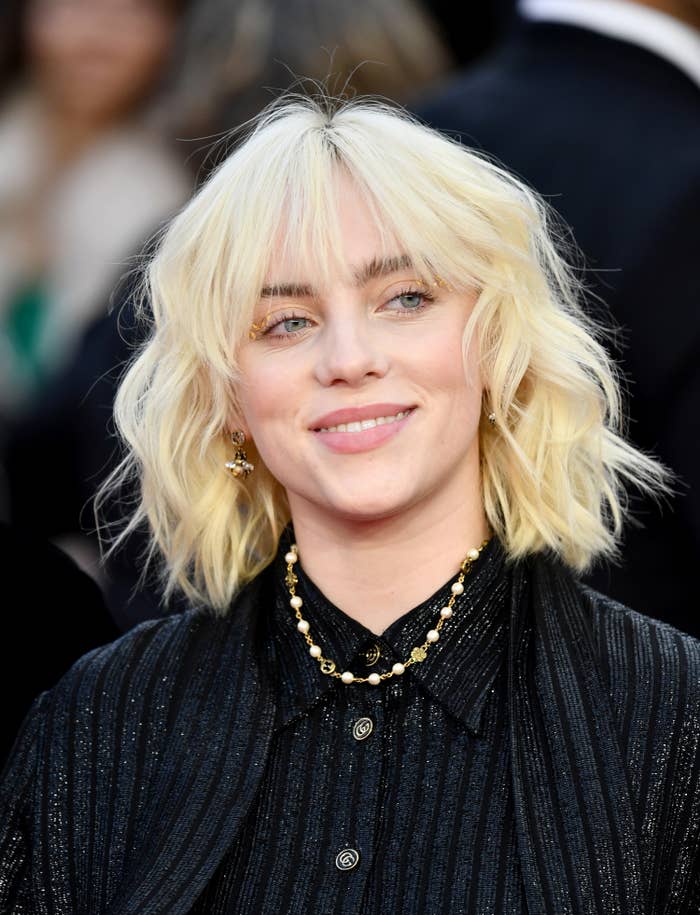 If you weren't aware, Billie is 20, while Jesse is 31. The pair have reportedly known each other since Billie was around 15 or 16 years old, per TMZ.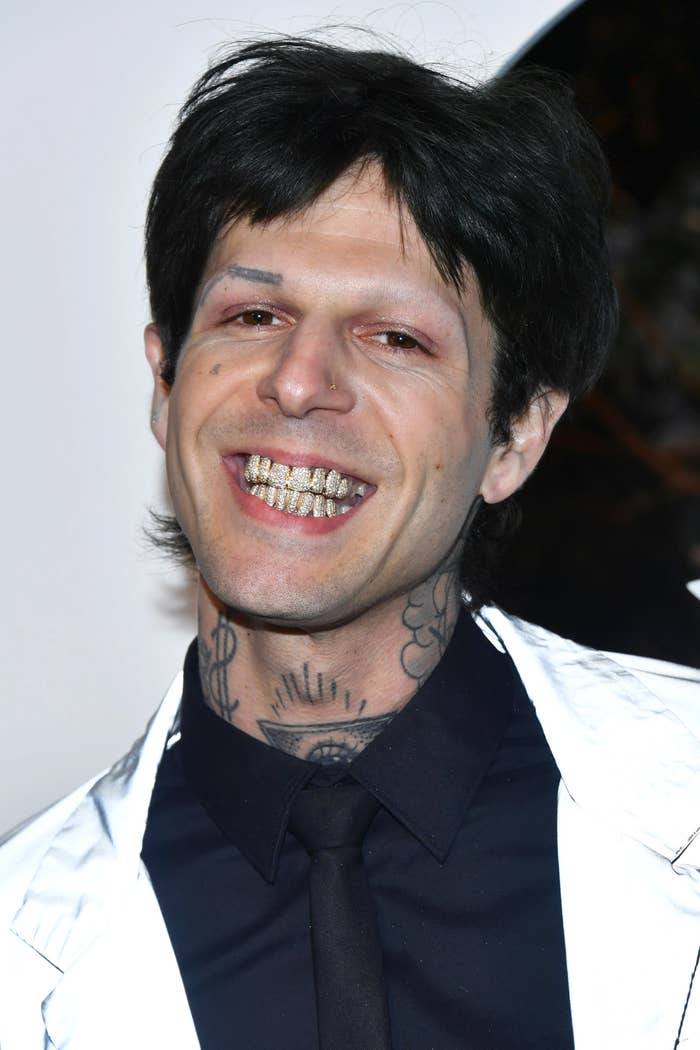 Billie and Jesse were first romantically linked early in October this year, when they were spotted holding hands at Halloween Horror Nights. Days later, they were photographed publicly making out outside Lal Mirch, a popular restaurant in LA.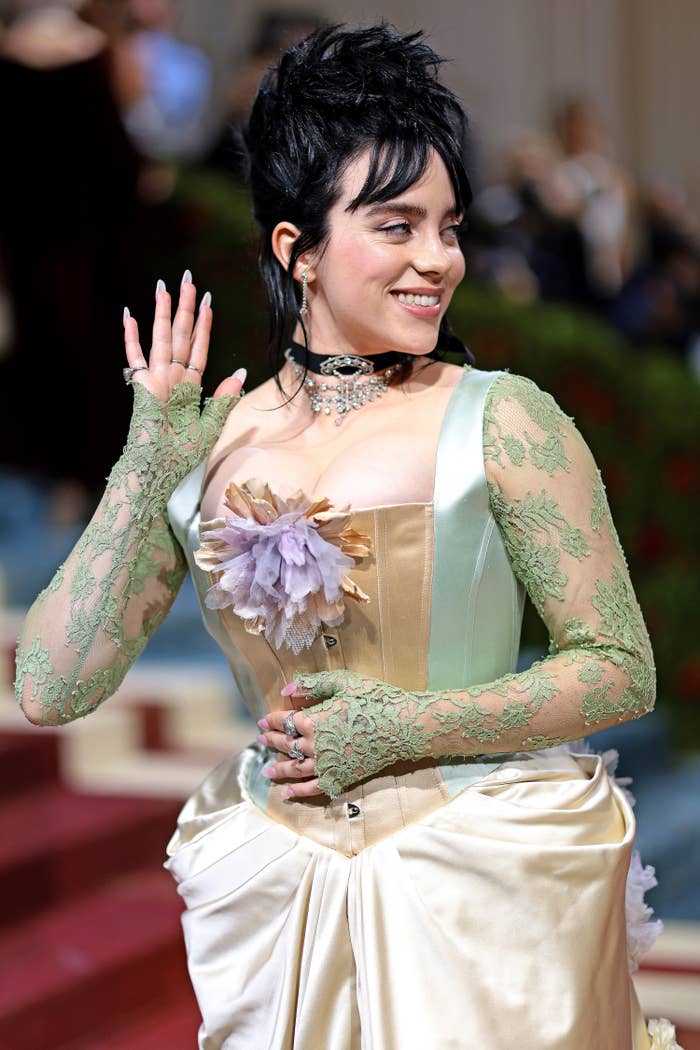 And then, on Halloween, Billie and Jesse's costumes seemingly confirmed their romance — if all else hadn't already.
Poking fun at all the criticism of their age gap, Billie and Jesse decided to dress up as a baby and old man for a Halloween party, which they attended with a group of their friends.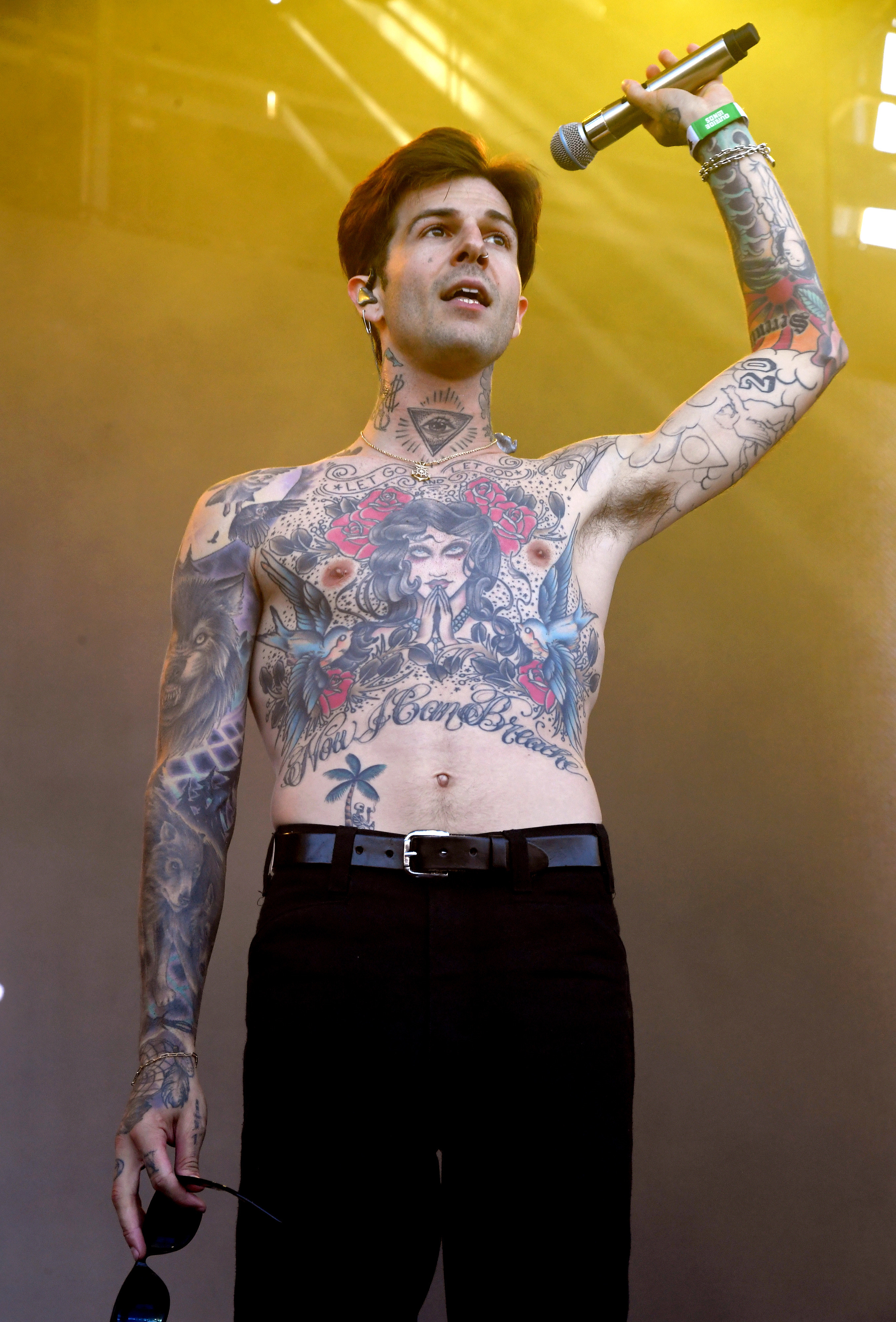 Billie's outfit consisted of a huge bonnet, bib, and diaper, complete with a full face of doll-esque makeup. Meanwhile, Jesse went all out with prosthetics and a bald cap to make him look like an old man.
"i cannot believe instead of jesse rutherford dating a 20 yr old and just SHUTTING THE FUCK UP him and billie dressed as a baby and old man......i am at a loss," one person wrote. Another echoed, "something doesn't sit right with me knowing that billie eilish dressed up as a baby and jesse rutherford dressed up as an old man."
Clearly unfazed by the criticism, however, Billie has now shared a photo of controversial costumes on her Instagram page.
Marking the first picture of the couple shared by Billie, the 20-year-old included a photo of herself and Jesse — dressed in their baby and old man outfits — within a carousel of Halloween photos.
"life is craaaaaaaaaaaaaaazy," she wrote alongside a clown emoji. "happy halloween."
The comments were immediately flooded by fans questioning the "strange" photo that Billie had posted of herself and Jesse, who is the lead singer of the Neighbourhood.

"girlll not the baby & old man costume," read one comment that received over 14,000 likes. "yikes on the last photo," another said.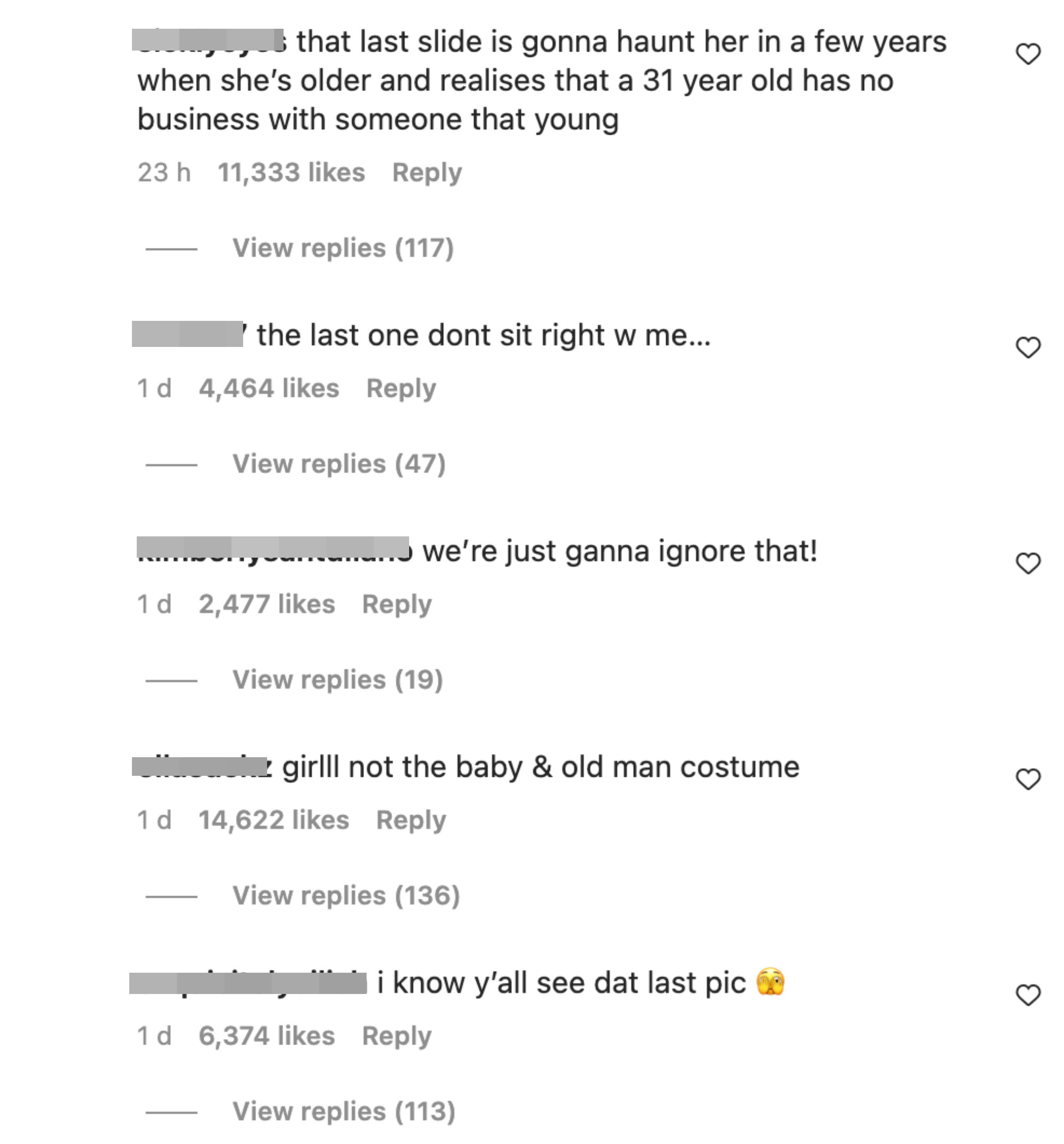 In spite of the growing backlash, Billie's nonchalance has only been made more apparent with the emergence of new reports that she and Jesse "really don't care at all" about what people think of their age gap.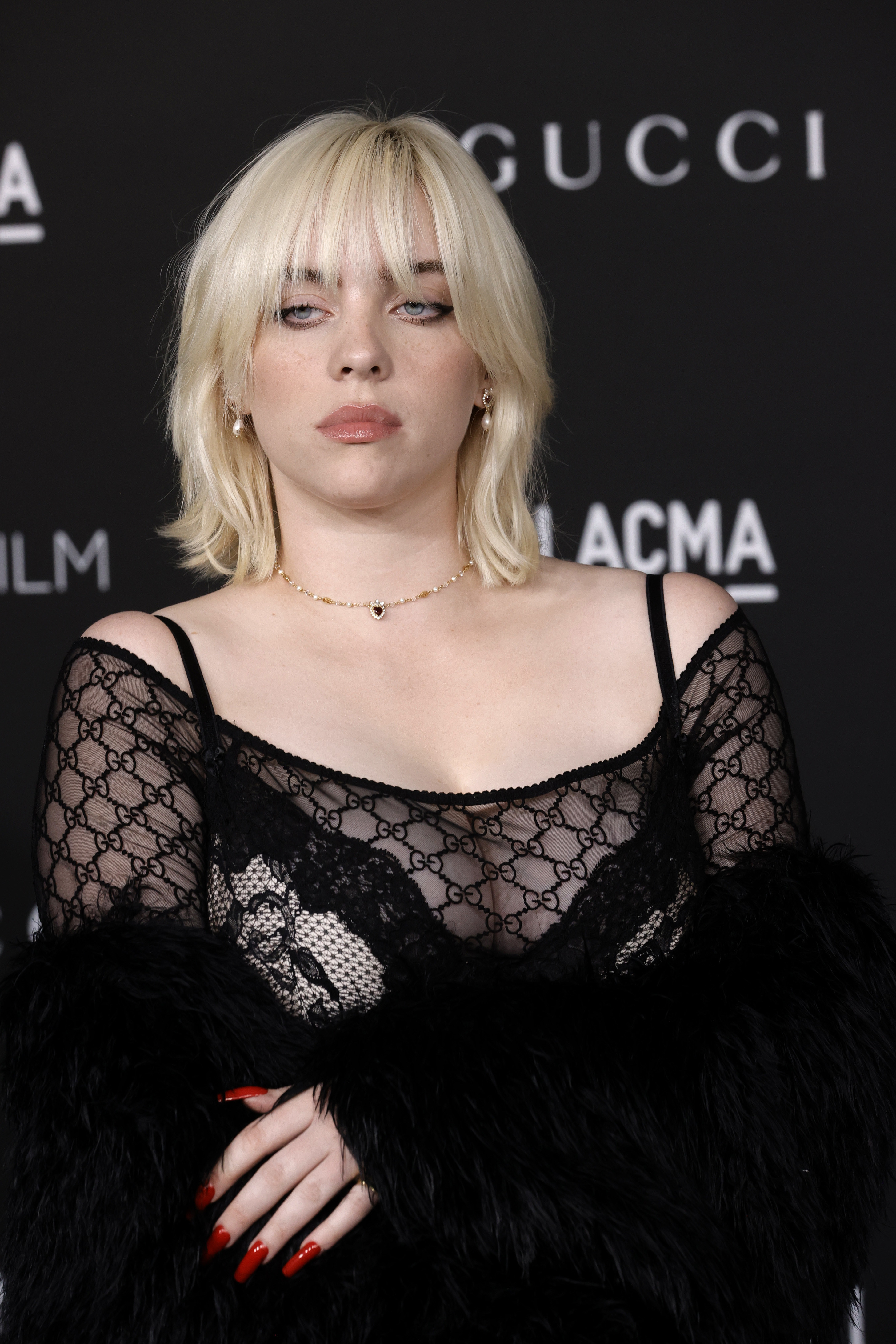 According to HollywoodLife, which heard from an insider close to the pair, it was both Billie and Jesse's idea to wear the controversial costumes, because they "thought it was hilarious and so perfect."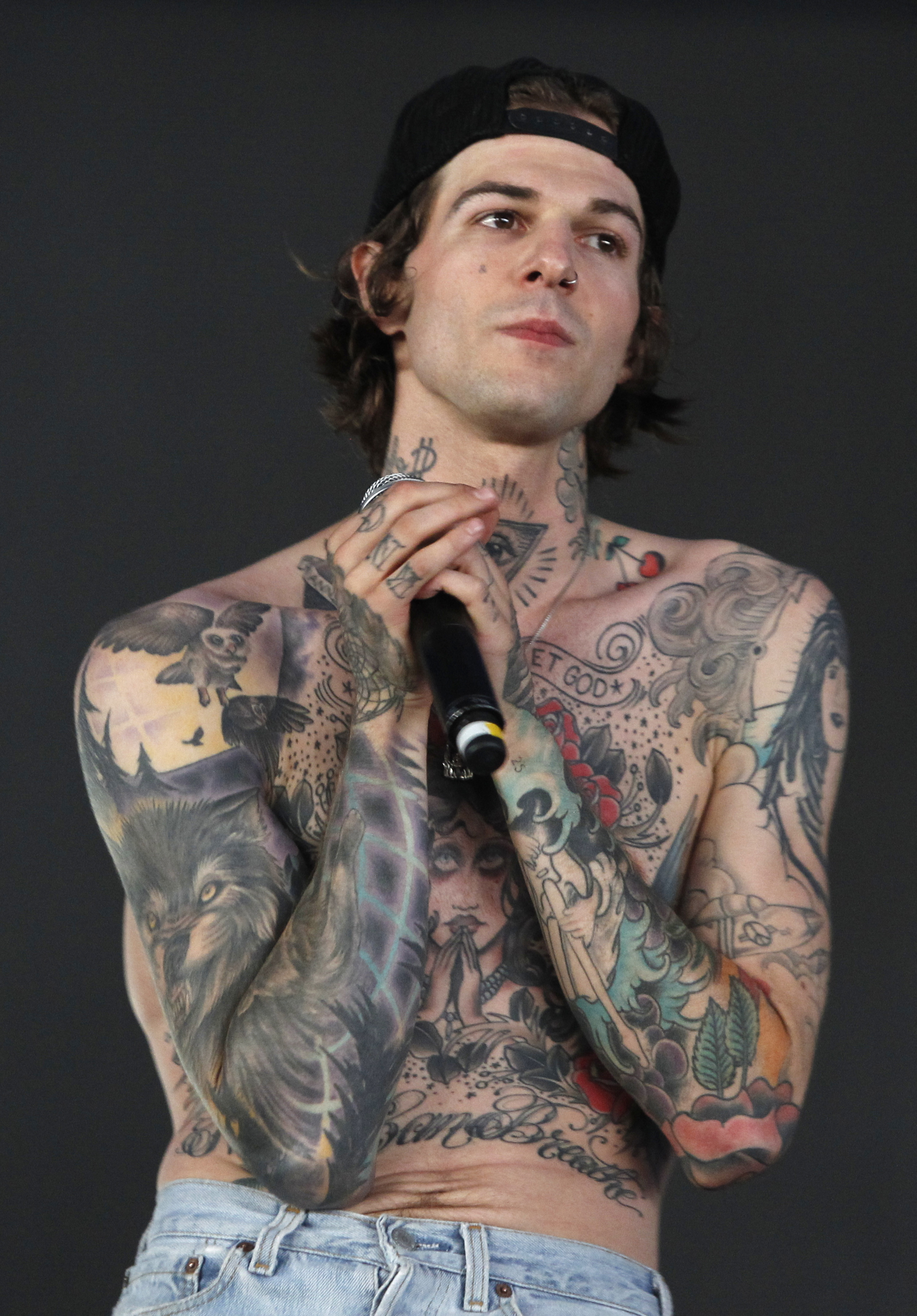 "Their friends thought it was very in line with their sarcastic sense of humor," the source said. "They know what people are saying about their age difference and they really don't care at all."
The insider reportedly added that 11 years "is really nothing" to Billie and Jesse, who are "on the same plane emotionally and spiritually."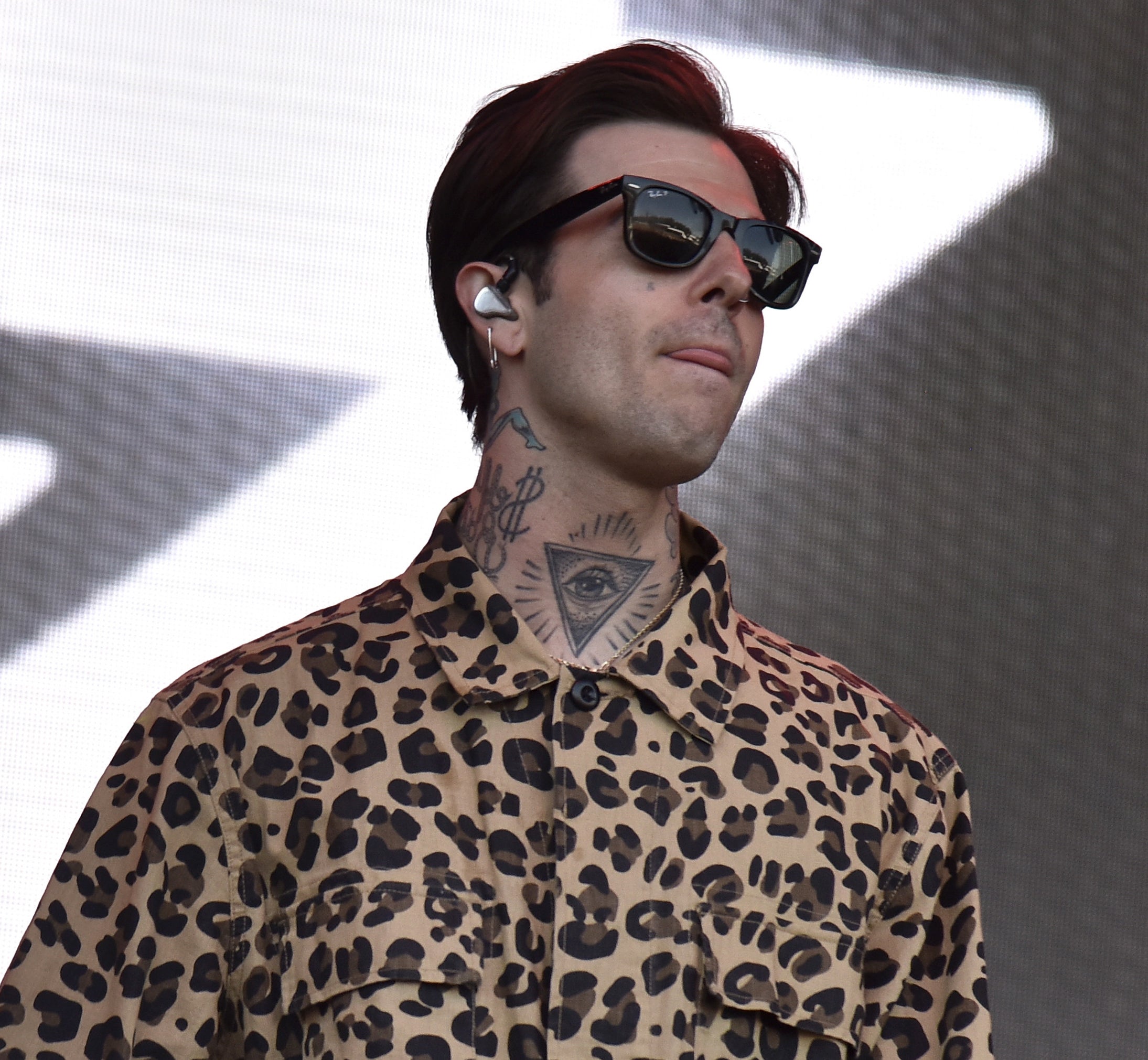 This all comes amid reports that Billie's parents approve of Jesse and think he's a "total gentleman." A source told HollywoodLife, "They believe that they complement each other well. They trust him and he is sincere and only wants to make sure she is happy."
"She has introduced him to her parents, and they think he is a total gentleman," they added.
The insider divulged that Finneas, 25, "really loves seeing his sister so happy and giddy." They added, "Billie has gone through such amazing changes and growth in the past few years, and she is ready to be with a man who is on her same level. She says that Jesse is the perfect guy for her."
"The chemistry between them is electrifying and everyone around them can see this," the source continued. "They are both passionate about their music and Jesse treats Billie with so much respect and admiration."