Just over a year after surprising people with her stunning British Vogue cover, Billie Eilish has admitted that she actually had "no idea" who she was at the time.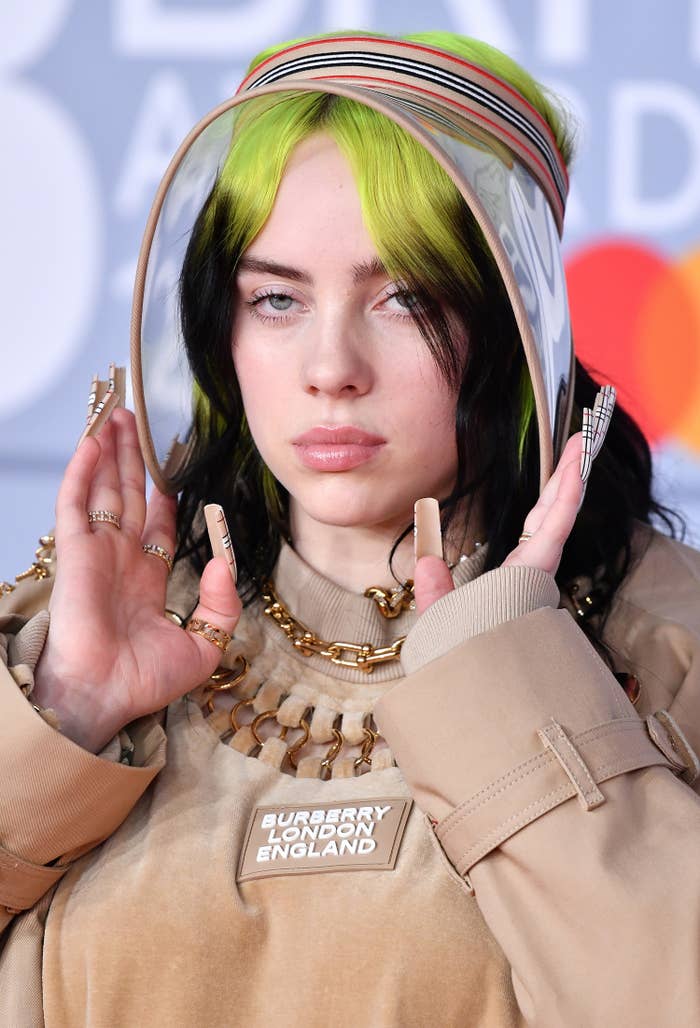 Fans were surprised to see Billie ditch her signature oversize clothes and acid-green roots for a "classic Hollywood" look on the magazine front last May, which involved a light blonde 'do and several designer corsets.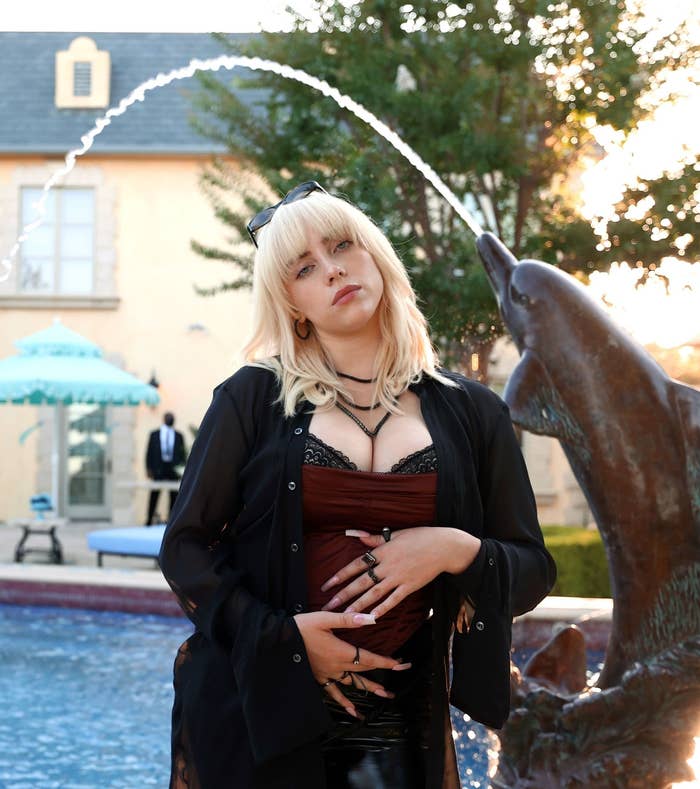 A couple of months before, the singer had stunned people as she debuted her then-new blonde hair in an Instagram post that reached a million likes in just six minutes, becoming the fastest ever to do so on the platform.
And Billie went on to rock several more stereotypically feminine looks in the public eye, telling British Vogue at the time: "It's all about what makes you feel good. If you want to get surgery, go get surgery. If you want to wear a dress that somebody thinks that you look too big wearing, fuck it – if you feel like you look good, you look good."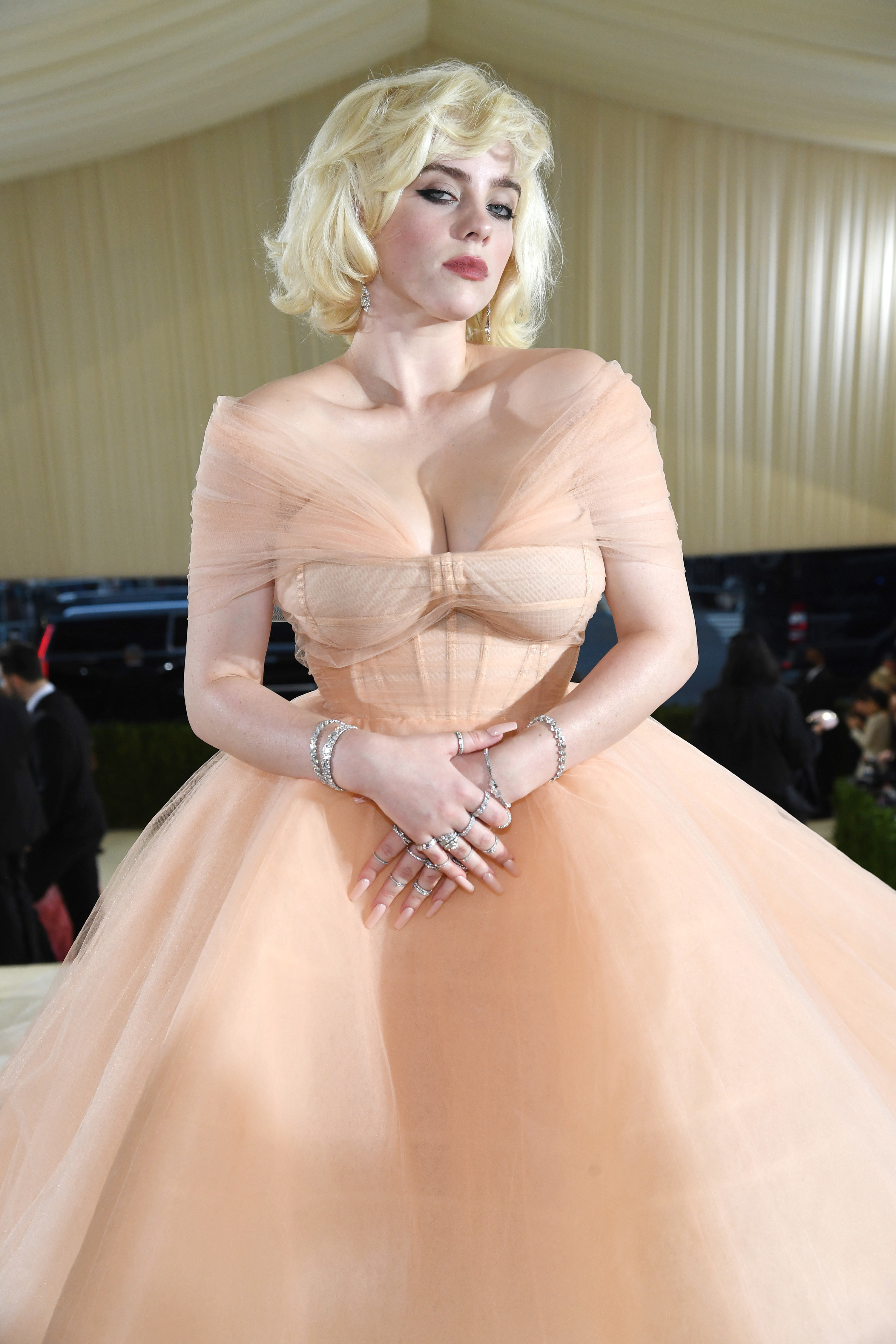 However, it turns out that Billie felt distant from the image she was portraying at the time, with the singer recently admitting she actually "had no idea" who she was in the classic Hollywood-inspired fits.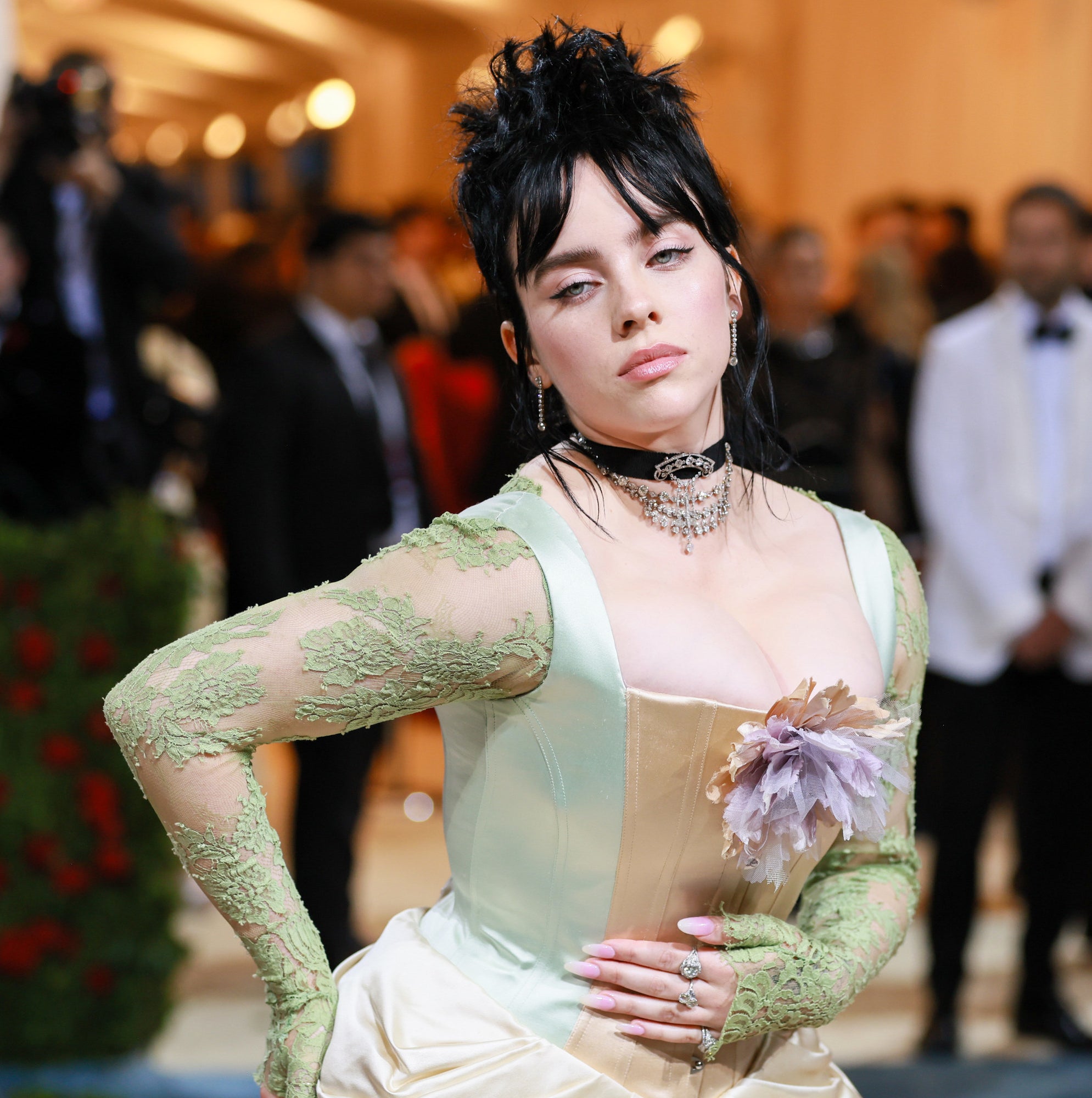 Sitting down with NME last Friday, Billie candidly discussed how she grew sick of the one-dimensional perception people had of her and consequently decided to stray far from her signature baggy clothes when she graced the cover of British Vogue.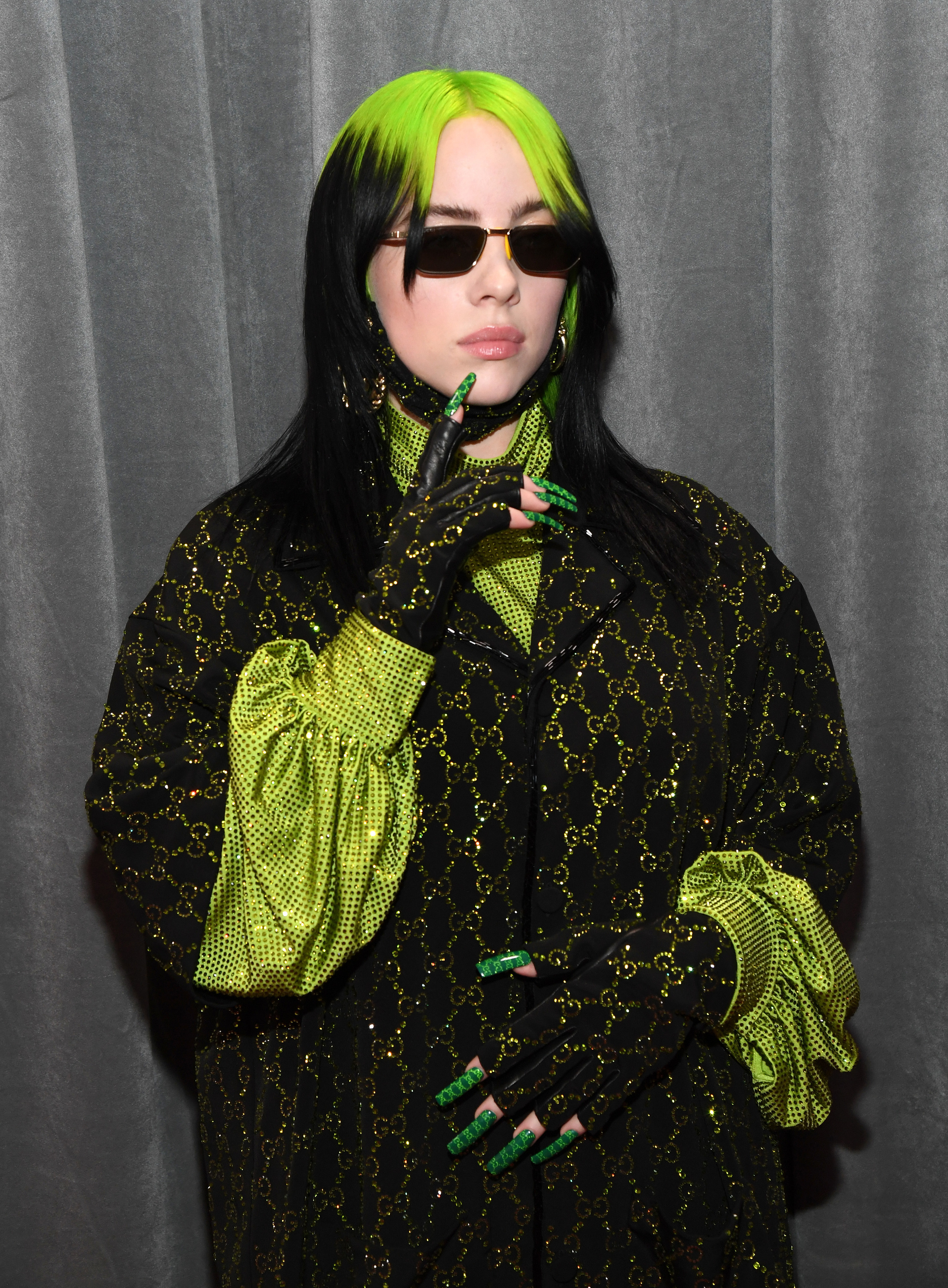 "Before [the Vogue cover], I was one kind of person and wore a certain type of clothes and made a certain type of music," she said.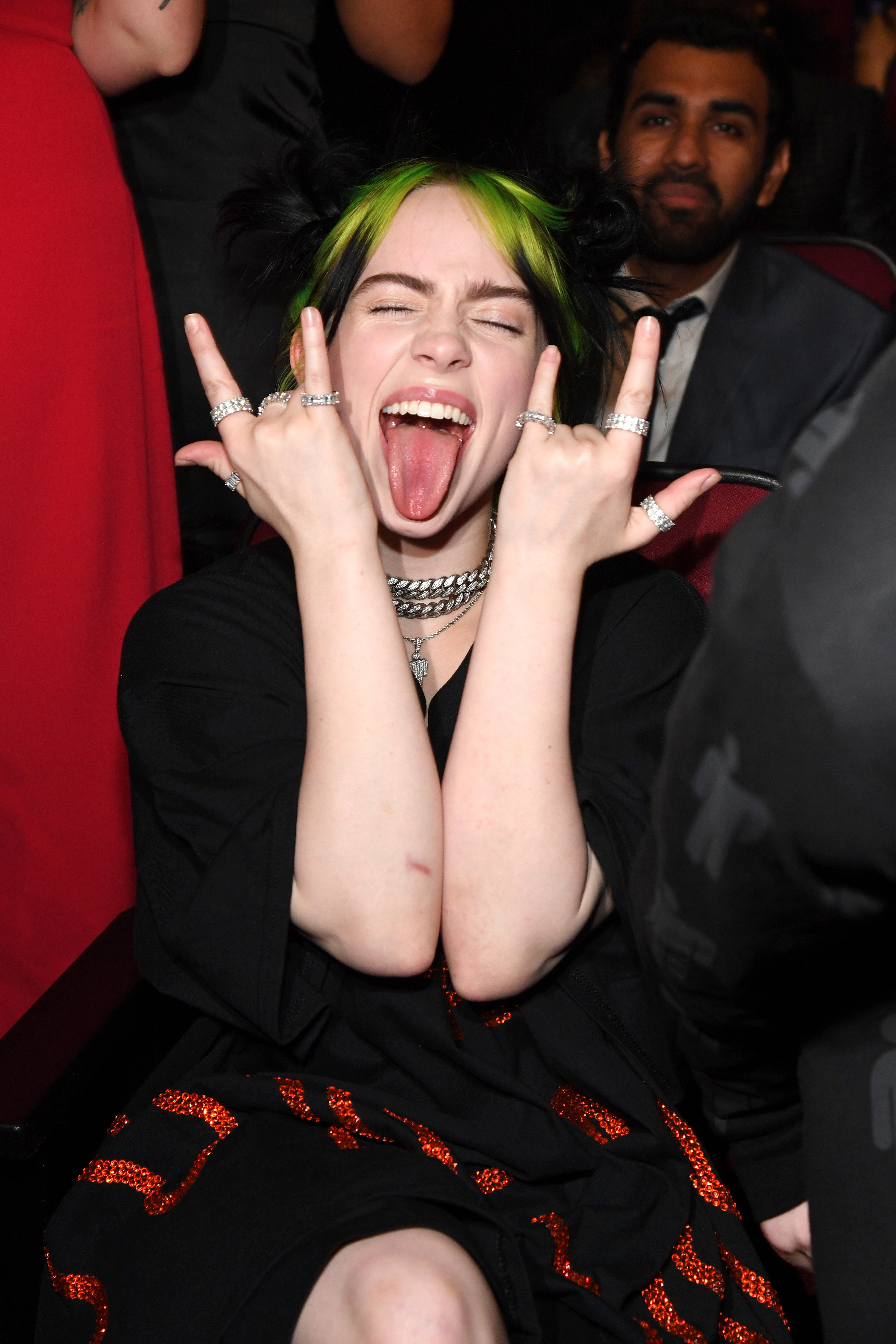 "That haunted me, as people only thought of me in one dimension and I didn't like that," she added.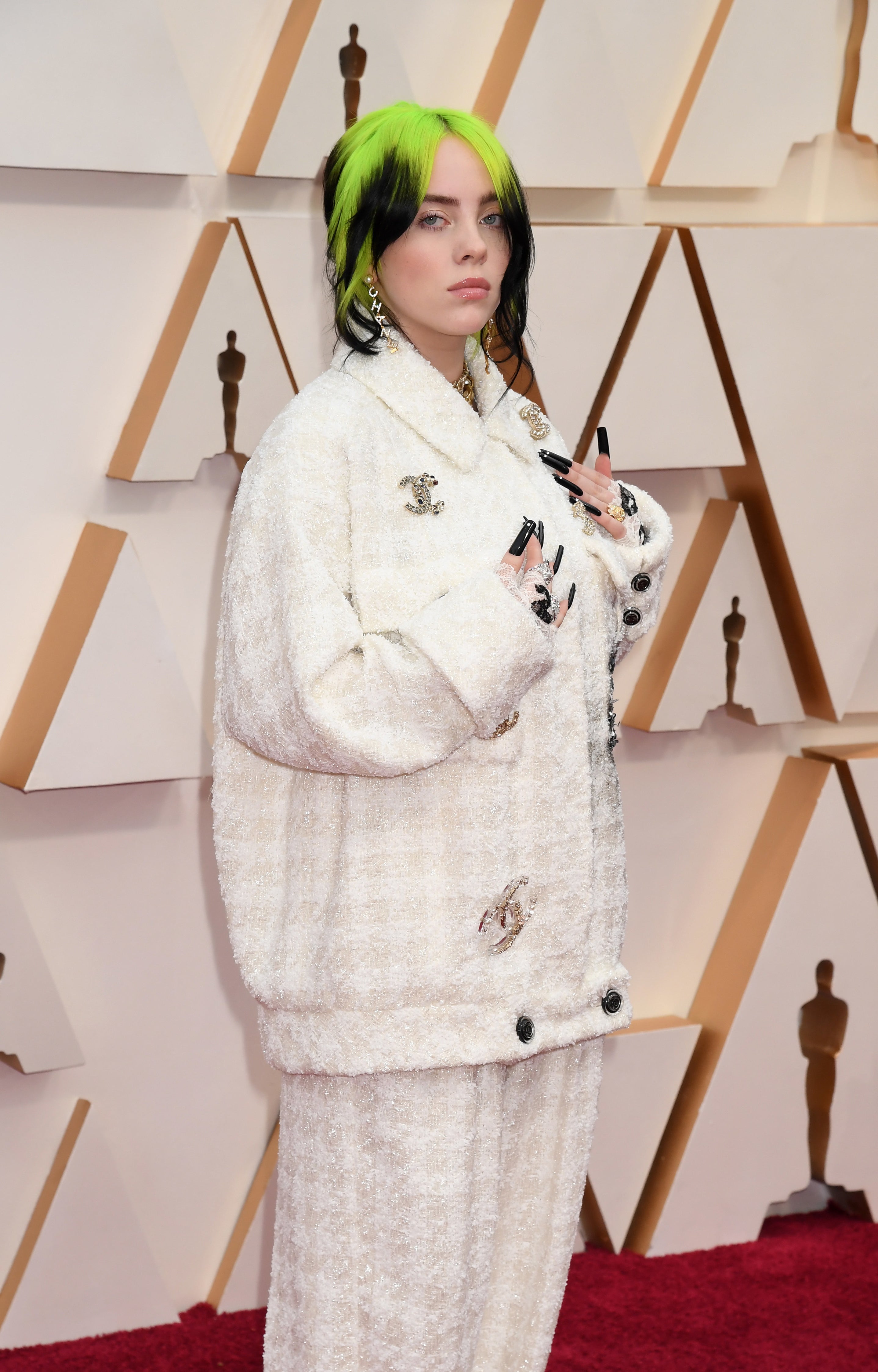 And Billie went on to reveal that she rocked the pinup-inspired look "to fuck with everyone" as a result of her frustration.
"I felt pretty trapped in the persona that people had of me, and then I changed it completely to fuck with everyone," she said.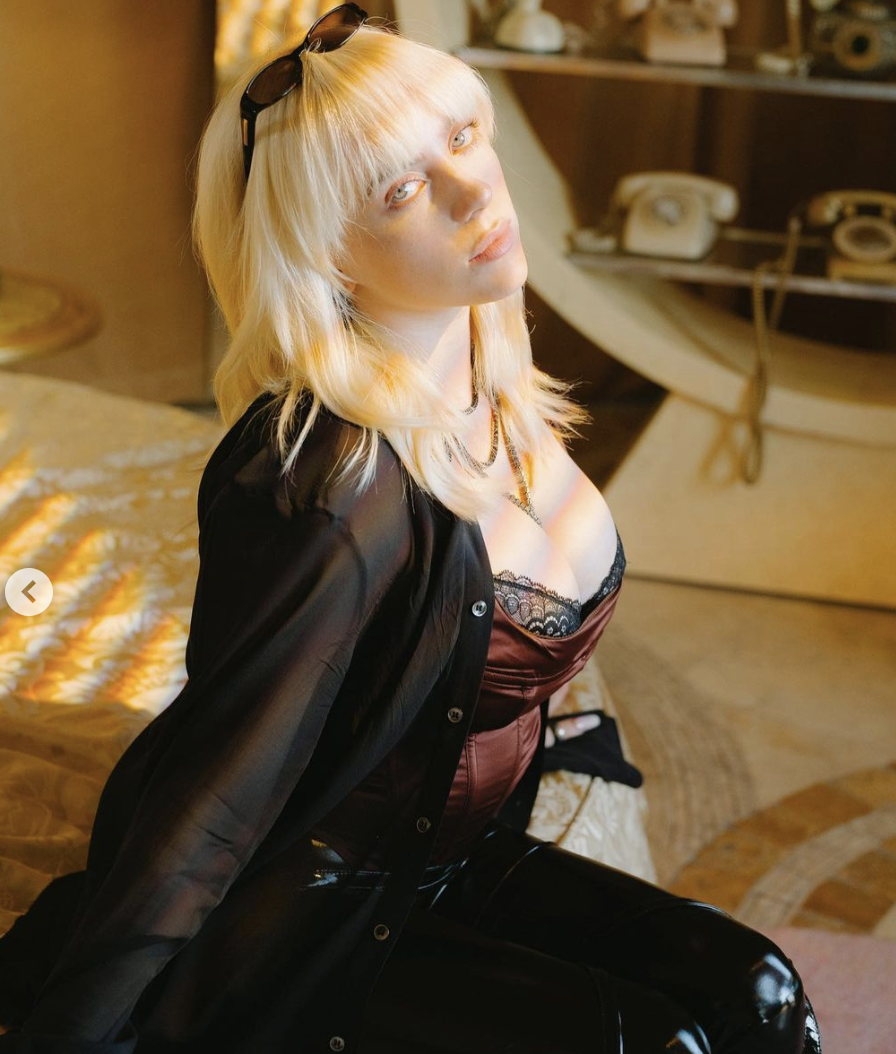 "I wanted to have range and to feel desirable, and to feel feminine and masculine — and I wanted to prove that to myself, too," she added.
Speaking further about the subject in a separate interview with the Times a week prior, the young star revealed she thought she "tried too hard to be desirable" at the time of the Vogue shoot.
"Being known for the whole start of your career for one thing — she wears baggy clothes and she sings like this — it was driving me mad," she said.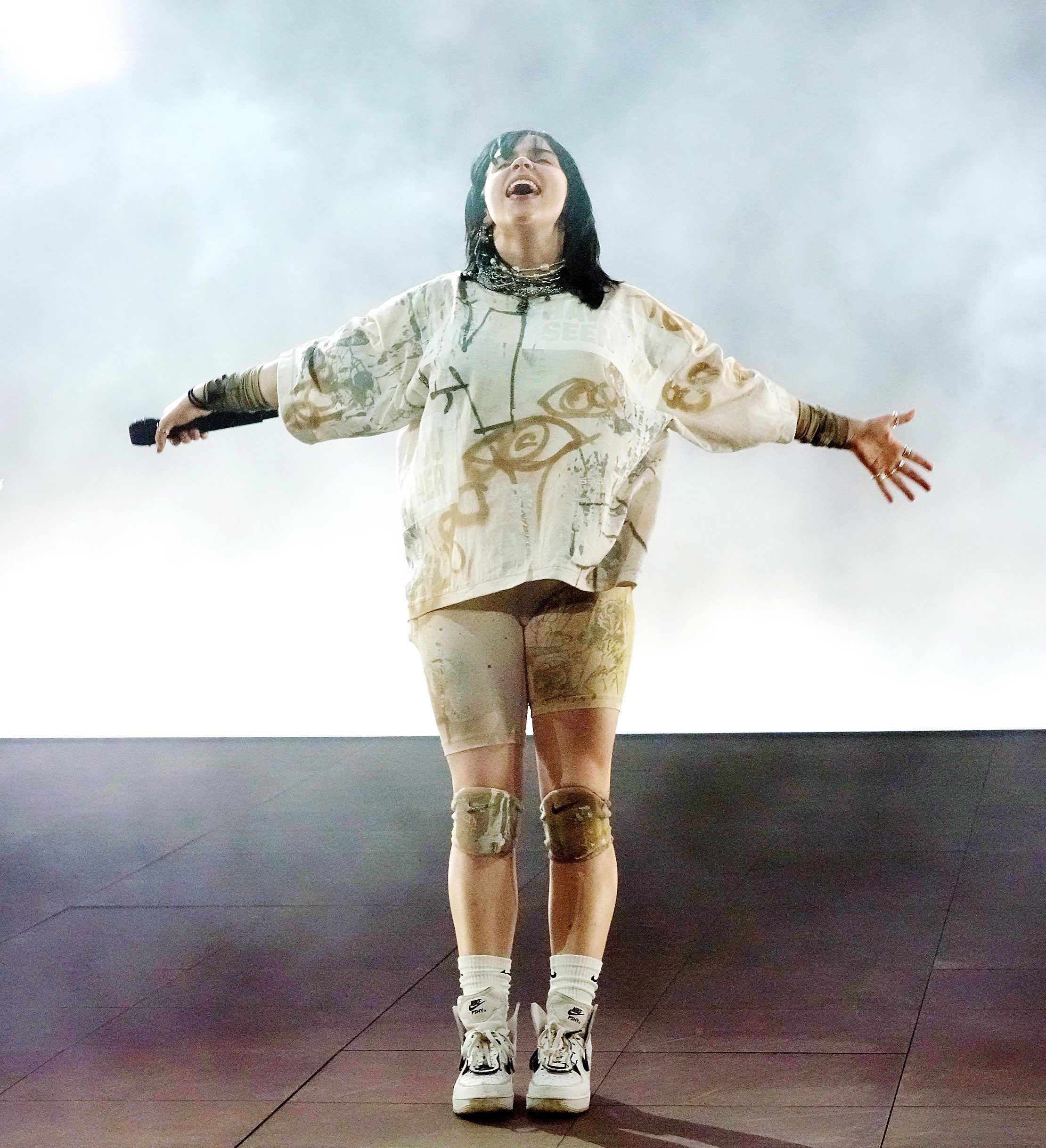 "Looking back at all of the promo and stuff we did before the album [in 2021], I'm, like, don't know who that is, but that is not me! I didn't have any time to think. I just decided who I was. I just became that vibe. And I don't know if that was necessarily what I really was feeling. I was just grasping on to anything," she admitted.
"I honestly don't feel desired, ever. I do have this worry that I felt so undesirable that I may have occasionally tried too hard to be desirable. It makes me sad to think about," she said.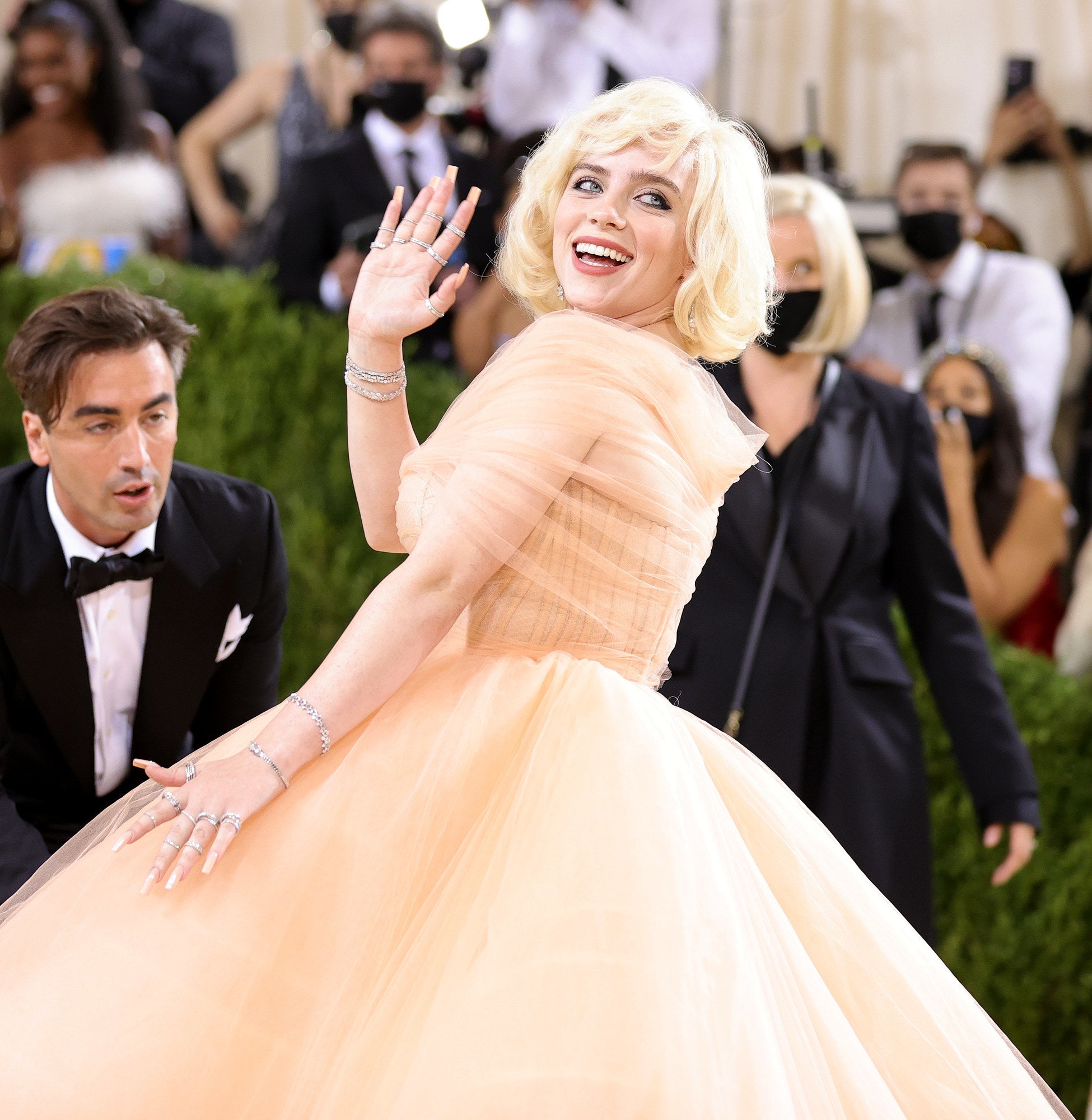 Billie faced a wave of criticism when the Vogue shoot first surfaced, with several internet users commenting that she was "cringy" and "disingenuous" for simply experimenting with a new look and momentarily ditching her signature baggy clothes, which fans believed she wore to avoid being sexualized.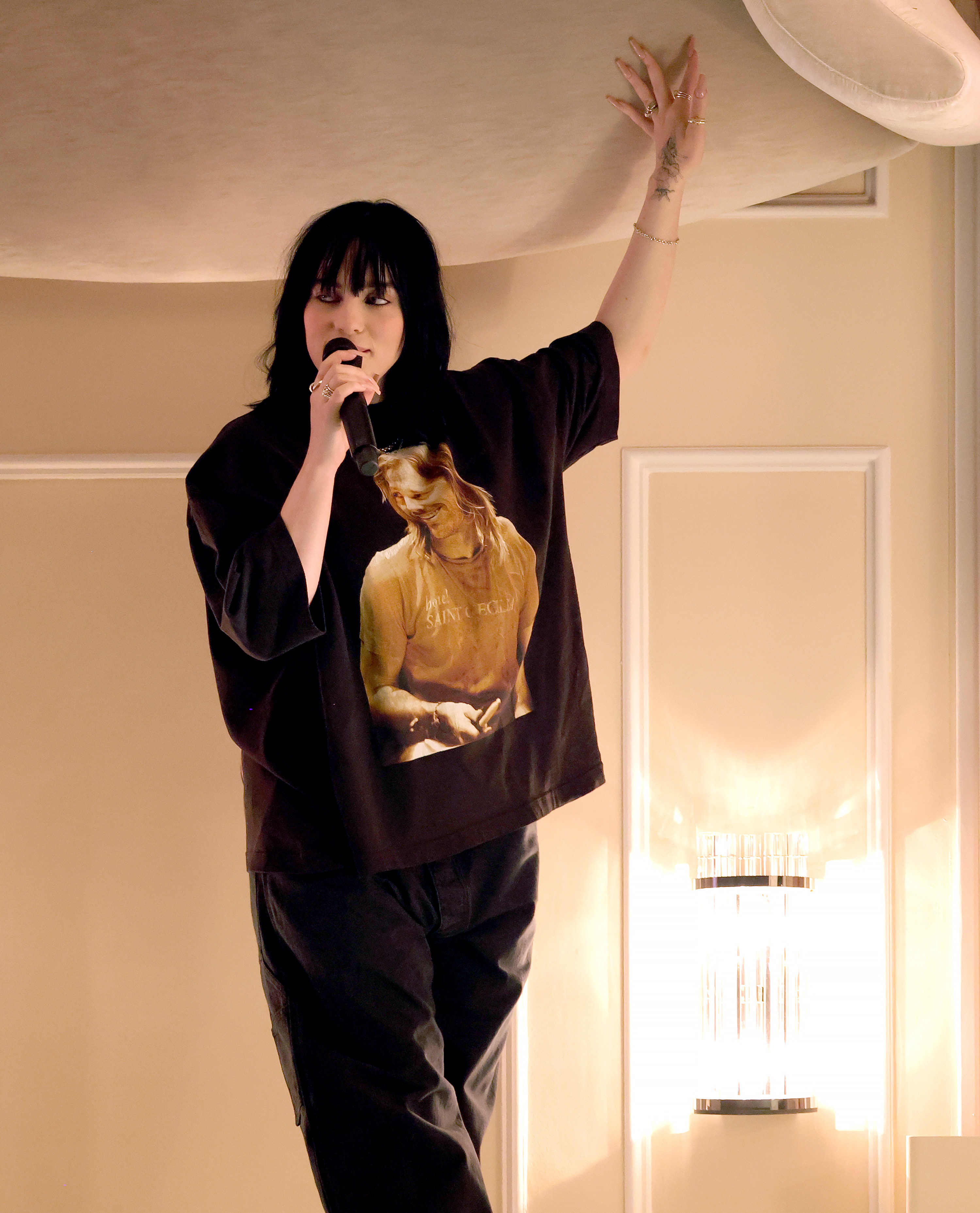 In fact, Billie revealed she actually lost 100,000 followers online after posting a photo wearing a corset and lace bra at her album launch party. "I lost 100,000 followers, just because of the boobs," she told Elle. "People are scared of big boobs."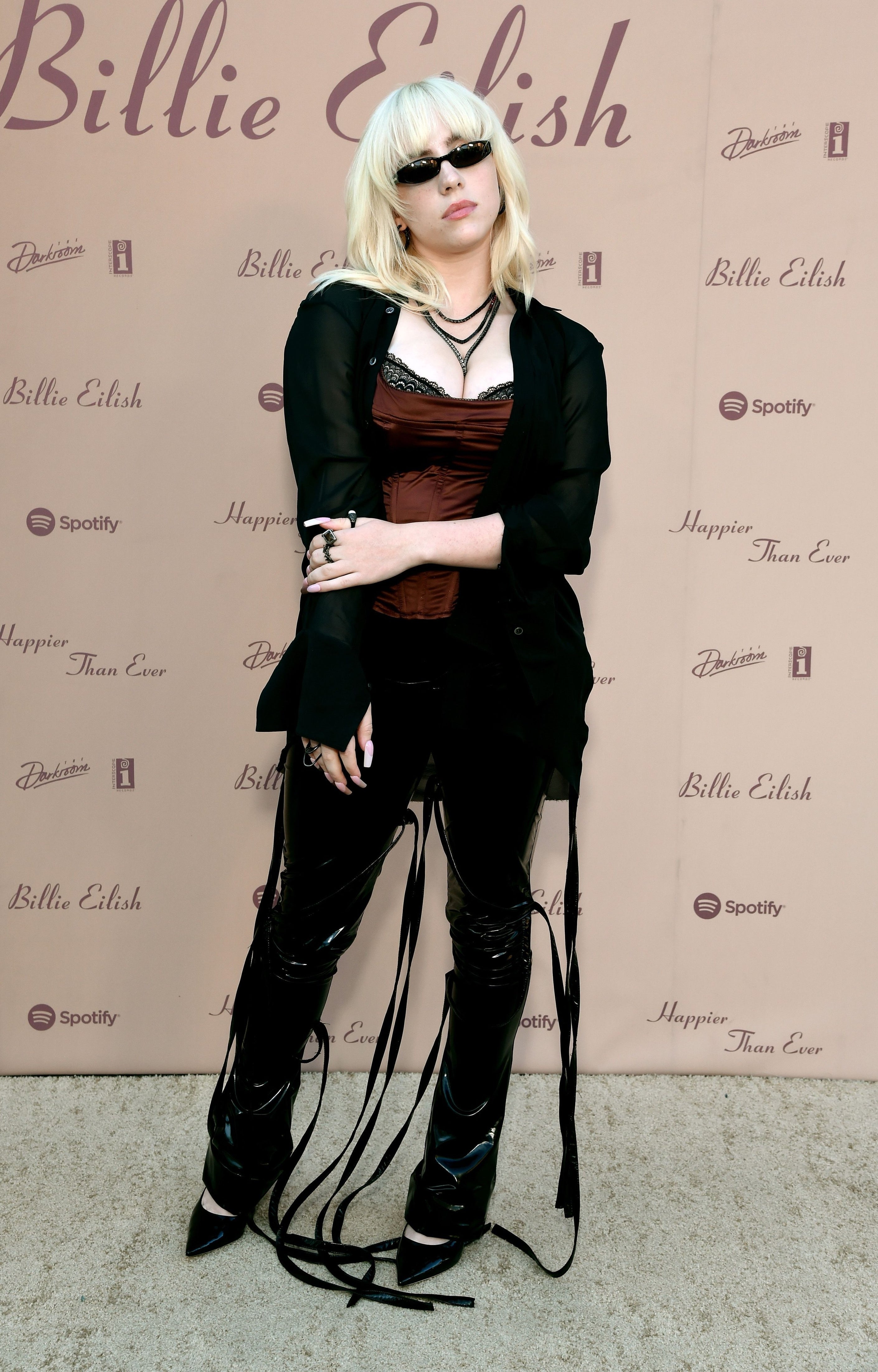 "People hold on to these memories and have an attachment," she added. "But it's very dehumanizing."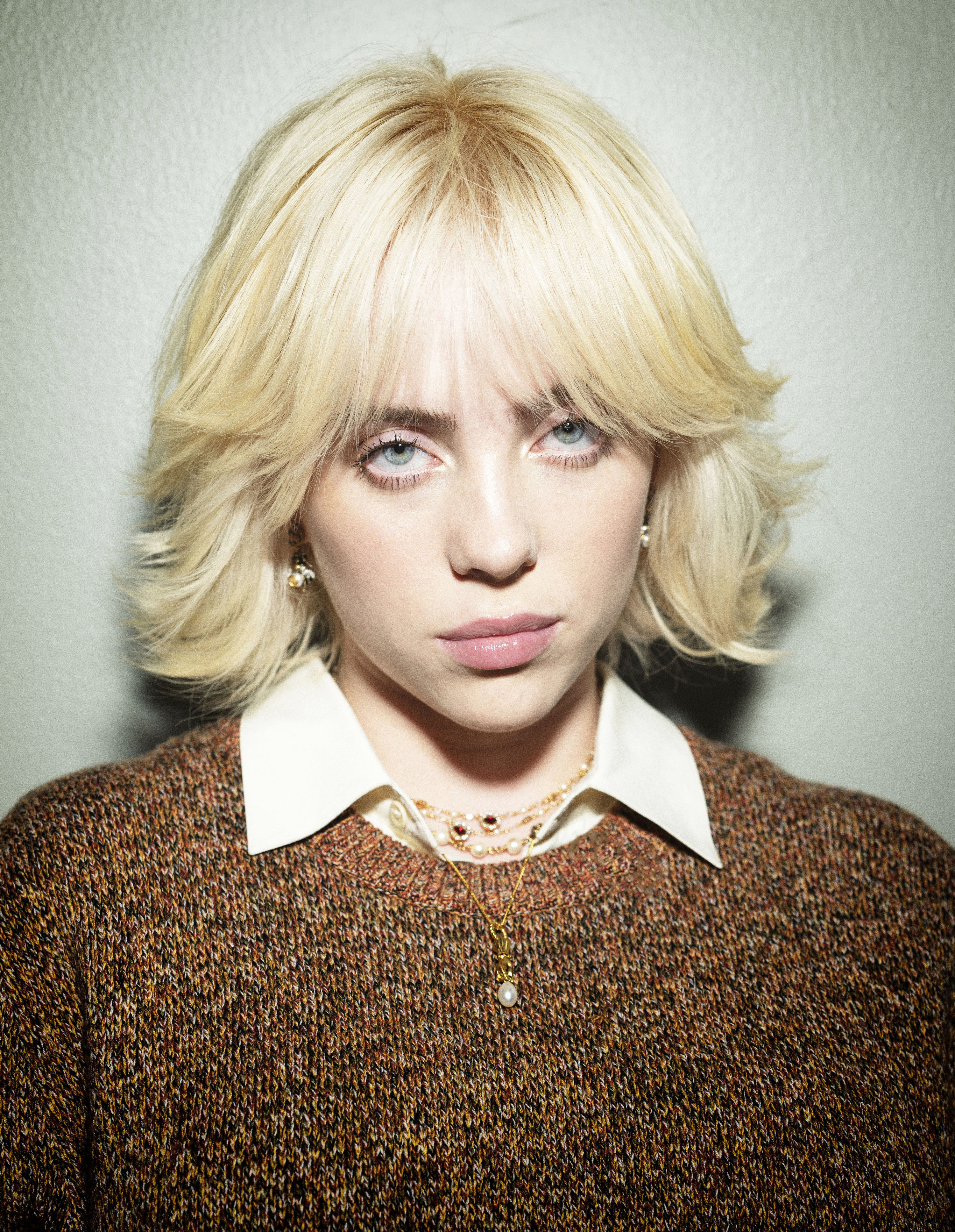 Reflecting on it all with the Times last week, Billie said that "no matter" how she chooses to style herself, there's always criticism. "No matter what you do, it's wrong and right," she said. "Wearing baggy clothes, nobody is attracted to me, I feel incredibly unlovable and unsexy and not beautiful, and people shame you for not being feminine enough."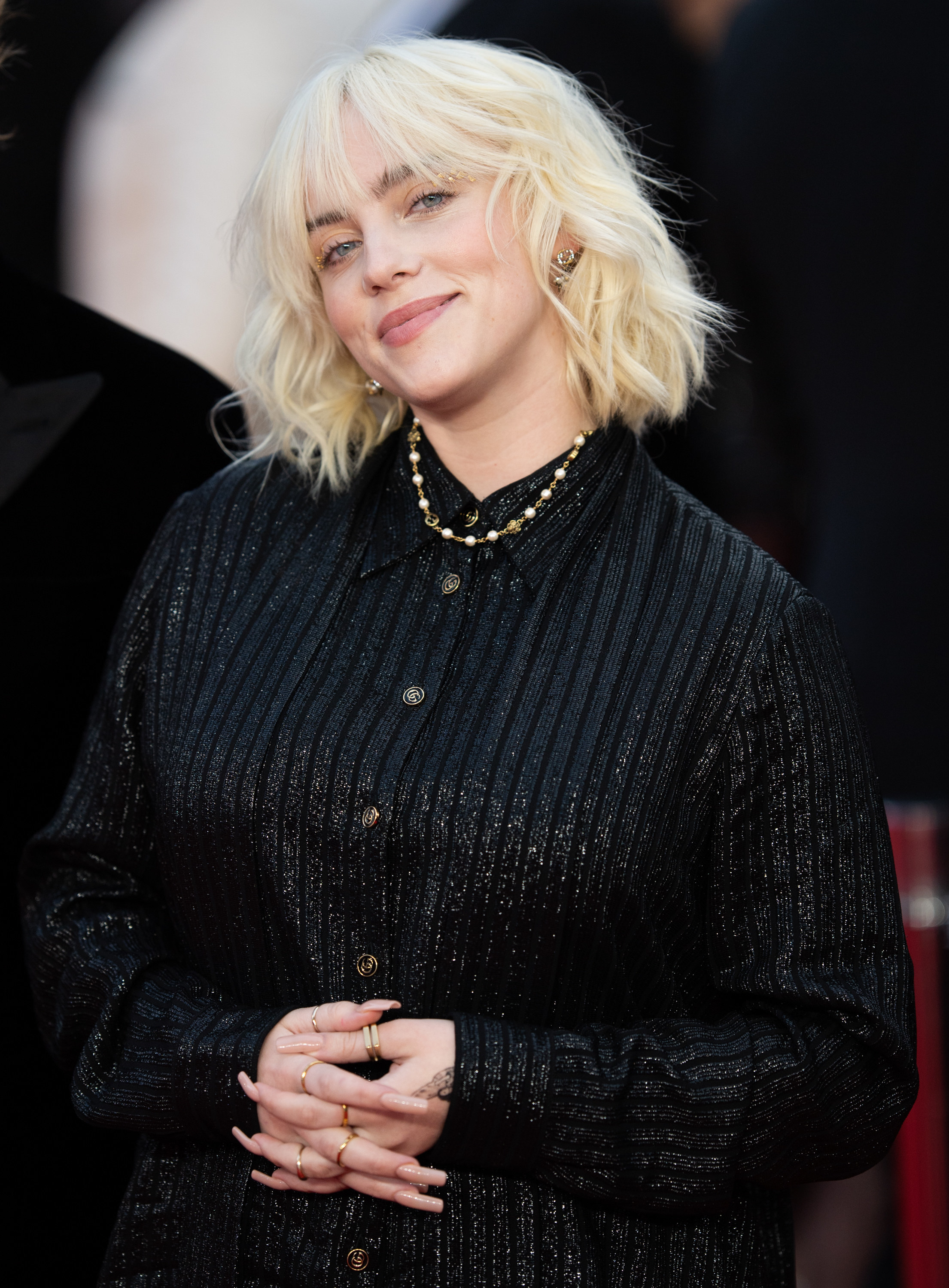 "Then you wear something more revealing and they're, like, you're such a fat cow whore," she continued. "I'm a slut and I'm a sell-out and I'm just like every other celebrity selling their bodies, and woah! What the fuck do you want? It's a crazy world for women and women in the public eye."
"It was supposed to be a specific aesthetic for a photo shoot, and then it was like, 'Billie Eilish's new style' and people kept being like, 'Wow, her new style, it's so much better than the old style.' Or like, 'Wow, I wish that we could have her old style back, I'm so sad that she's just changed into this,'" she said.
"It was so weird because I was like, 'It's not a new style, it's one thing I wore and then I'm gonna wear this another day and then I'm gonna do this,'" she said. "Literally the thing that I've been preaching about since I first started is to wear what you want."
"Dress how you want, act how you want, talk how you want, be how you want. That's all I've ever said. It's just being open to new things and not letting people ruin it for you," she added.
And on that note, Billie revealed in her recent NME interview that she now feels "comfortable" enough in herself to be as experimental with her style as she chooses.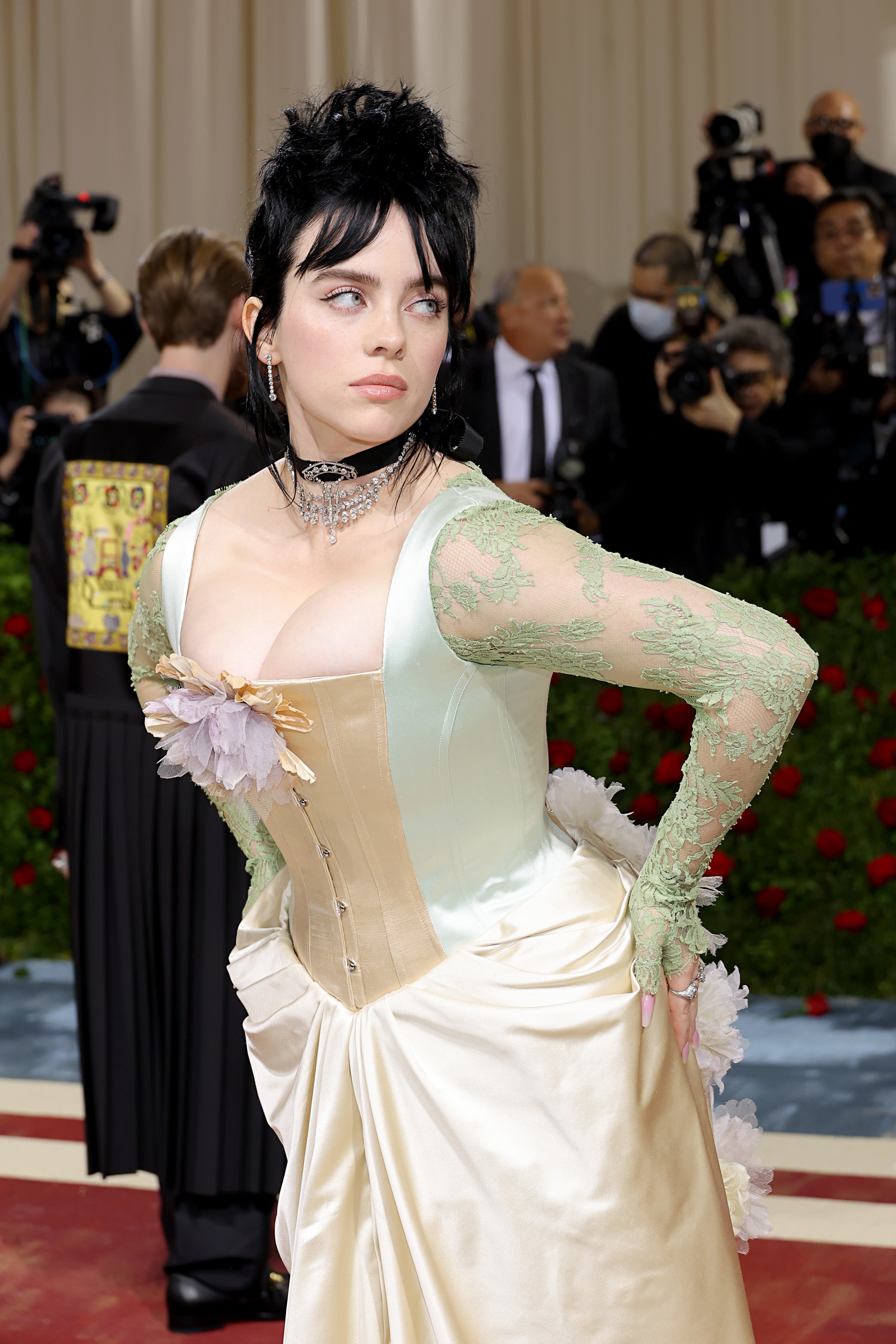 "Now I finally feel comfortable in the person I actually am and being [multiple] things at once," she said.