Earlier this month, The White Lotus star Theo James opened up about his character's very memorable — and attention-grabbing — nude scene.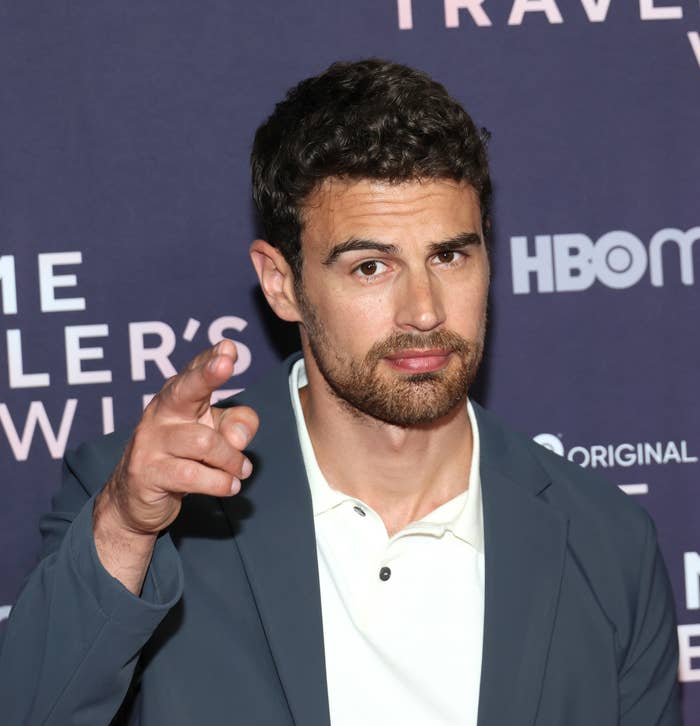 Theo portrays Cameron Babcock in the hit HBO show, a character whose *graphic* full-frontal display shocked fans in the very first episode of Season 2.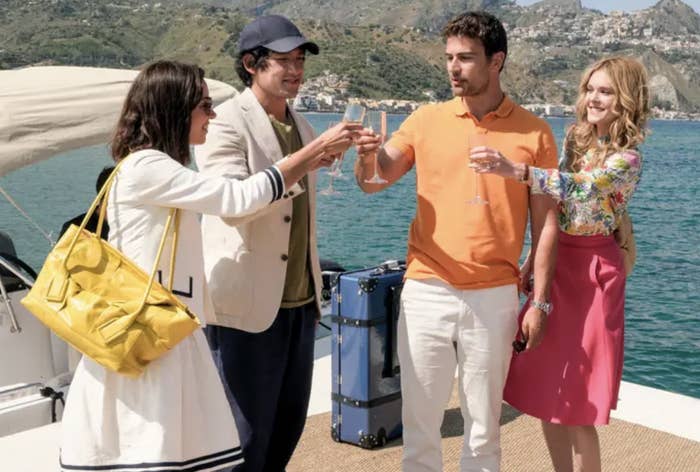 Cameron bared it all when he casually changed into a pair of swimming trunks in view of his college roommate Ethan's wife, Harper Spiller, who is played by Aubrey Plaza.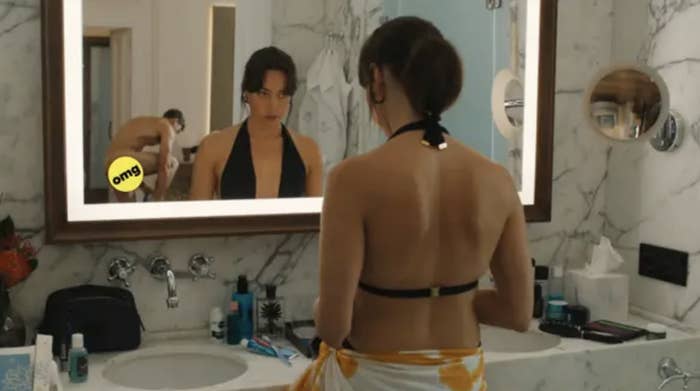 Fans were left gobsmacked at the scene, with many oh-so-candidly tweeting their thoughts about Theo's IRL package as soon as it aired.
However, sitting down on The Tonight Show on Dec. 3, Theo revealed that he actually had the crew use a prosthetic for the scene, because he didn't want his real penis "distracting" viewers.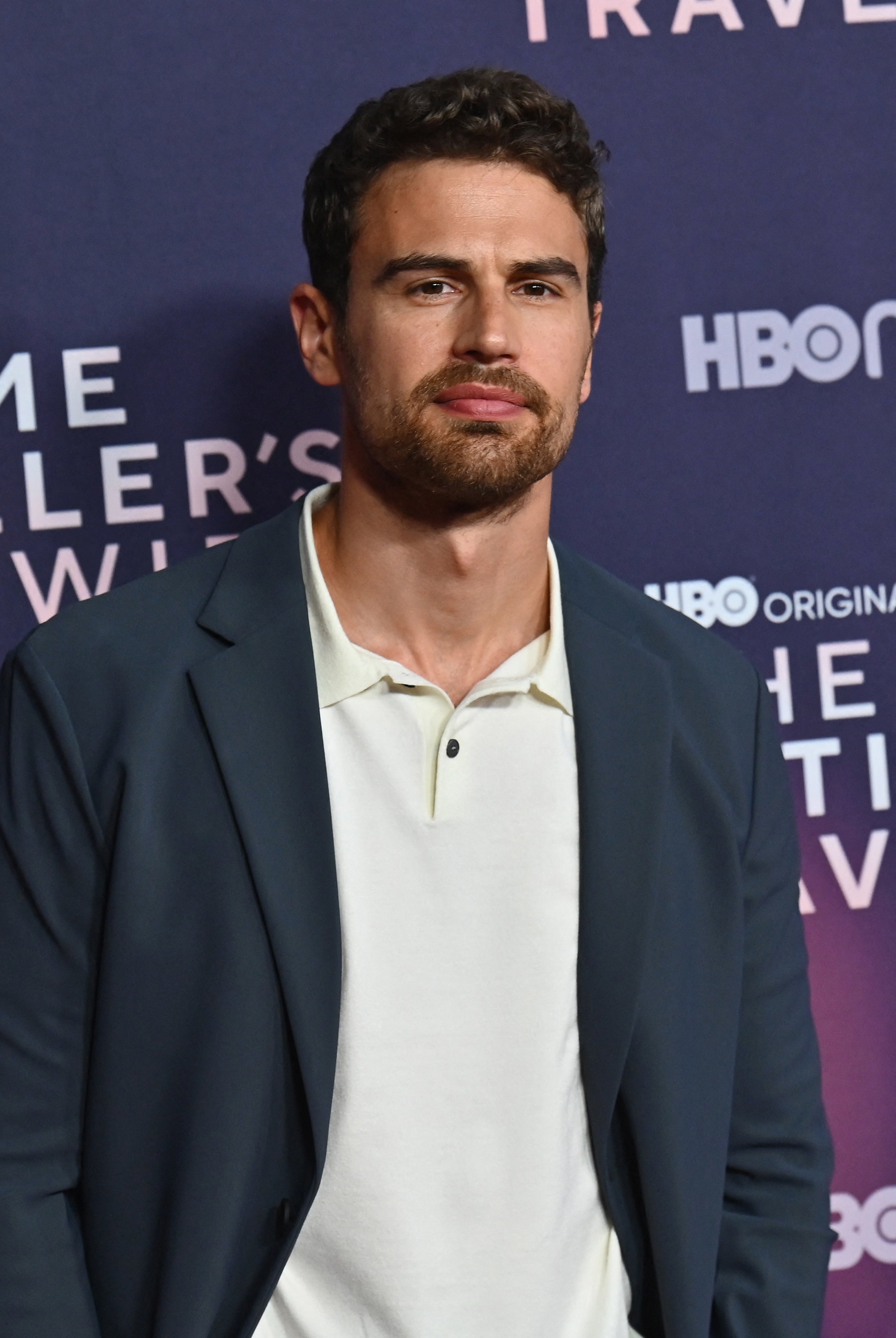 "I said, 'Honestly, I just wanted it not to be distracting. It needs to be 'Regular Joe,'" he said. "Because the scene, you know, it's not about the pee pee, it's about power play and sex."
So, naturally, Theo was a little confused when he was presented with a prosthetic that was — in his words — "nine inches flaccid and about four inches wide."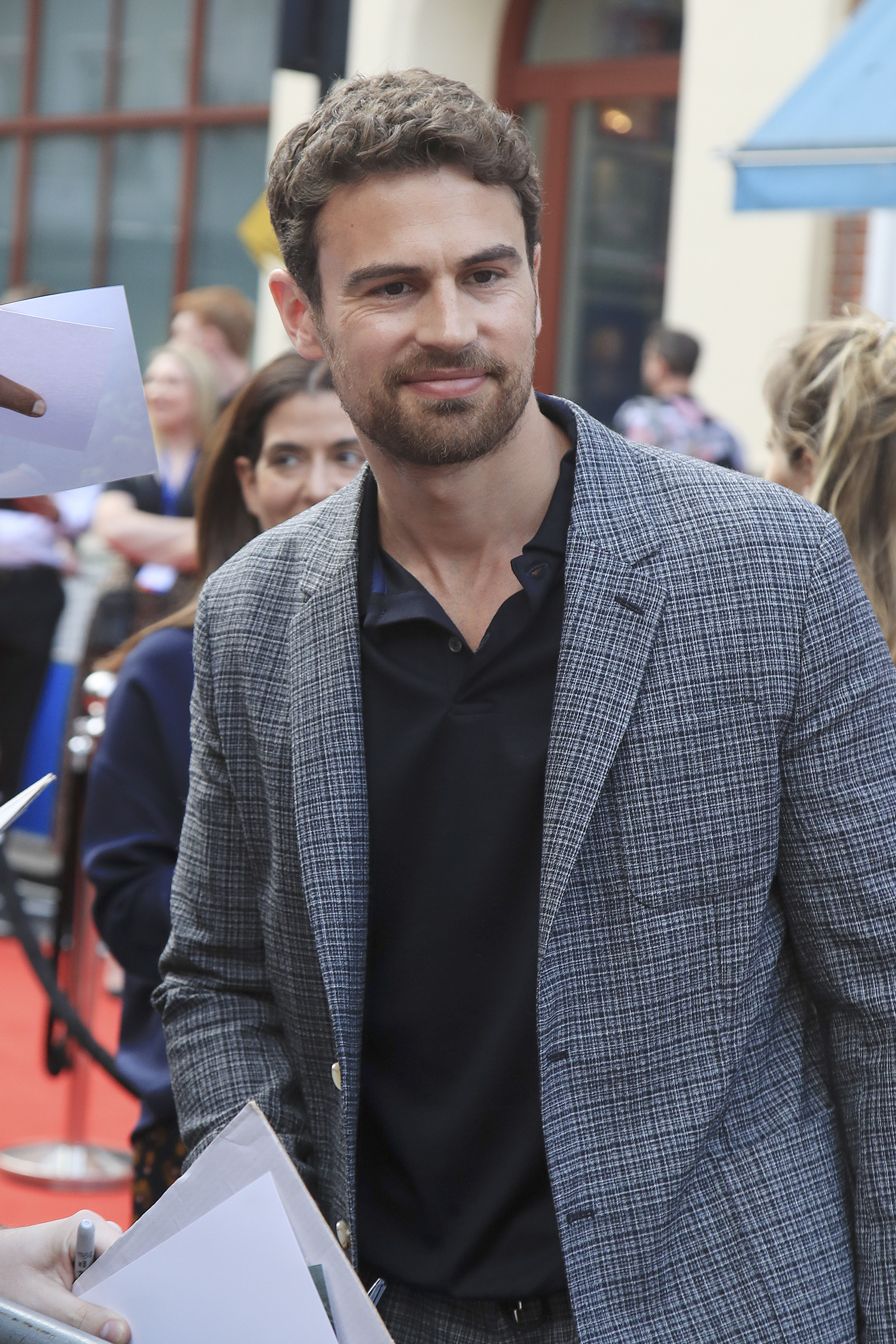 "She's got, like, a hammer," he said of makeup head Rebecca Hickey. "I mean, it's bigger than that. It's like she stole it off a donkey in the field! The thing is ginormous."
"It was nine inches flaccid and about four inches wide! We were like, 'What the hell is that?'" he added.
Needless to say, Theo's comments attracted tons of attention online, and now, his costar Aubrey is giving her two cents on the entire thing, too.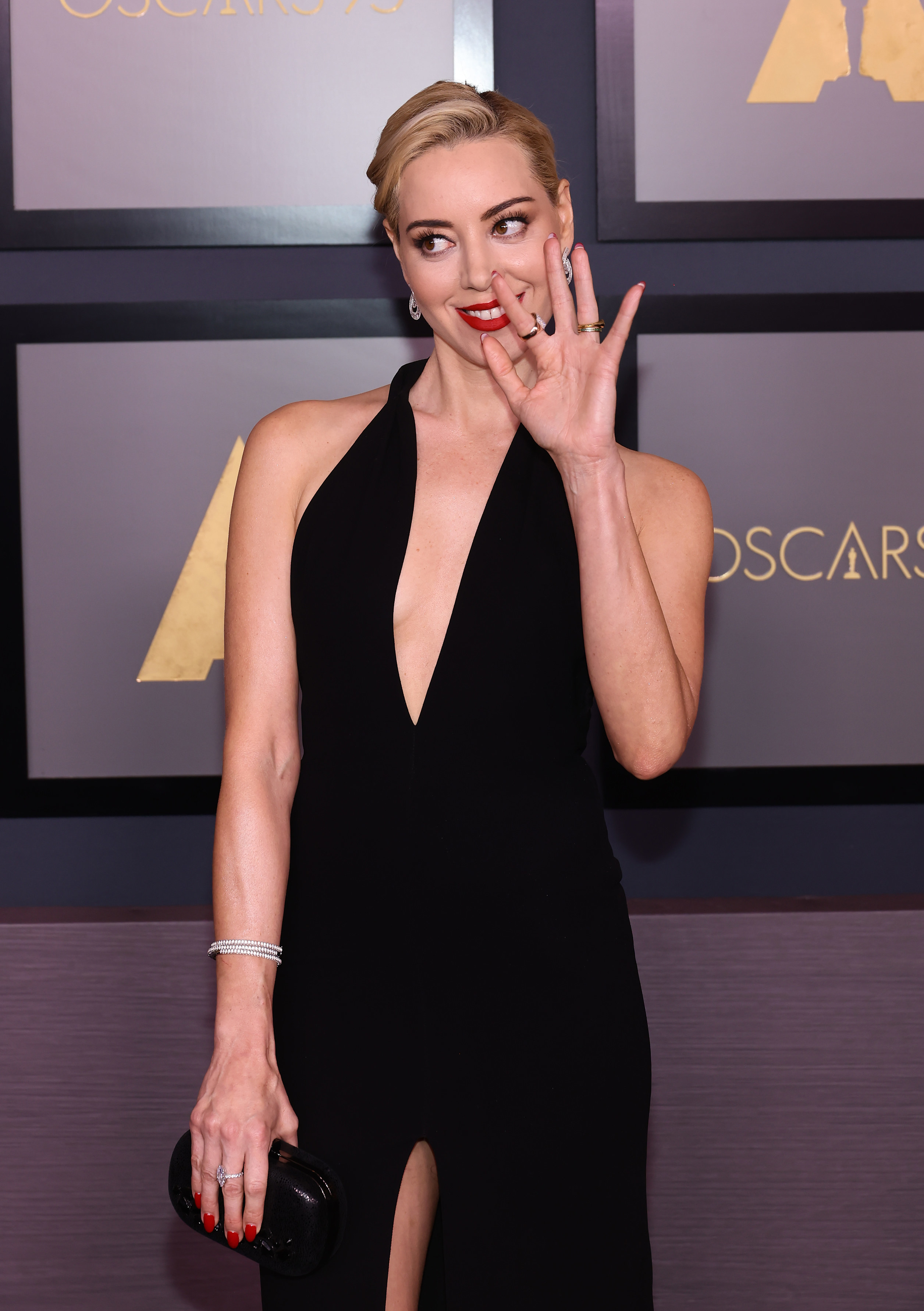 During a candid appearance on The Drew Barrymore Show on Thursday, Aubrey firstly said that "of course" Theo wore a prosthetic for the scene, per Just Jared.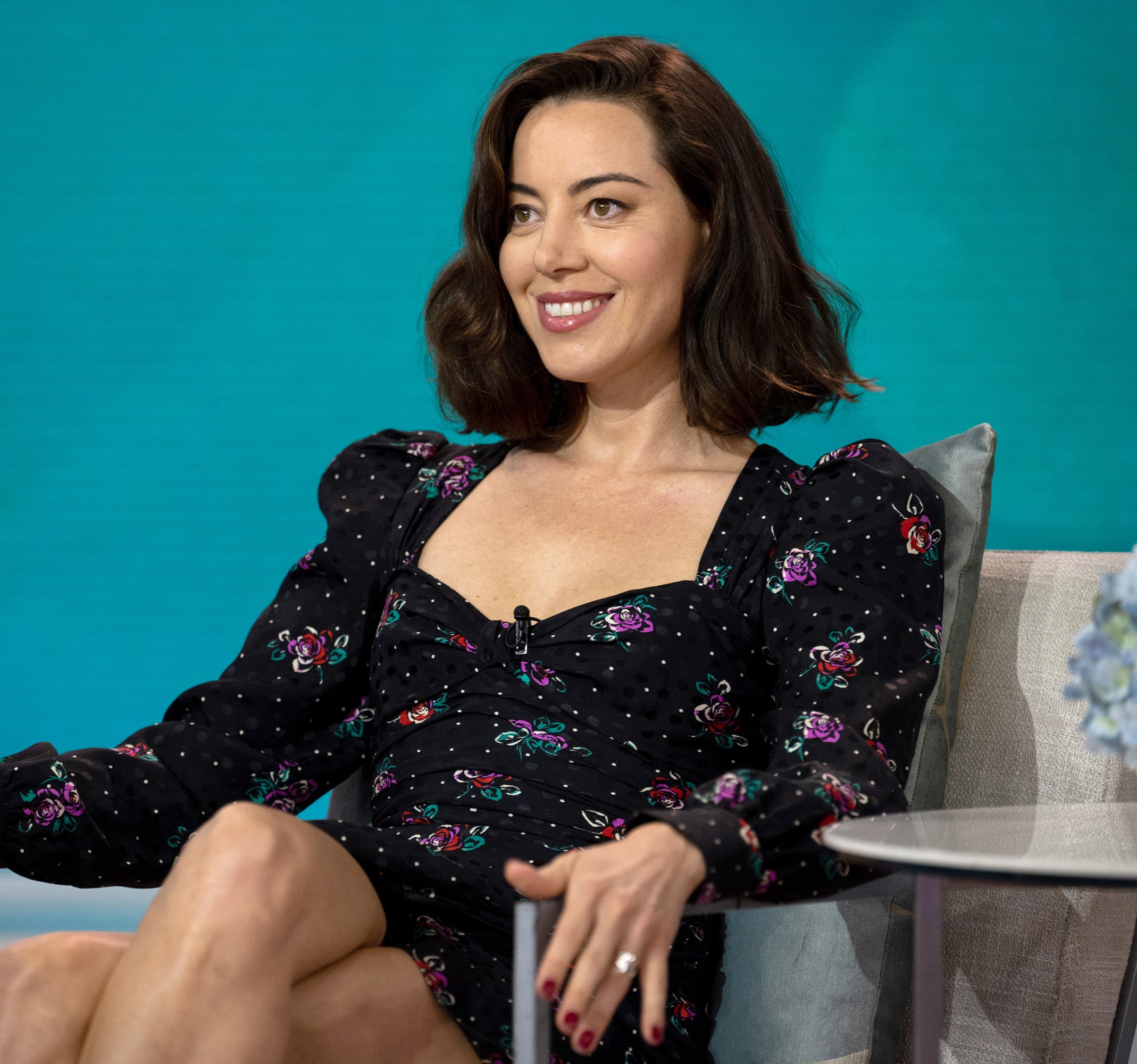 However, she went on to contradict Theo's remarks about wanting the prosthetic penis to be average sized, as she claimed he "wanted to have the biggest one."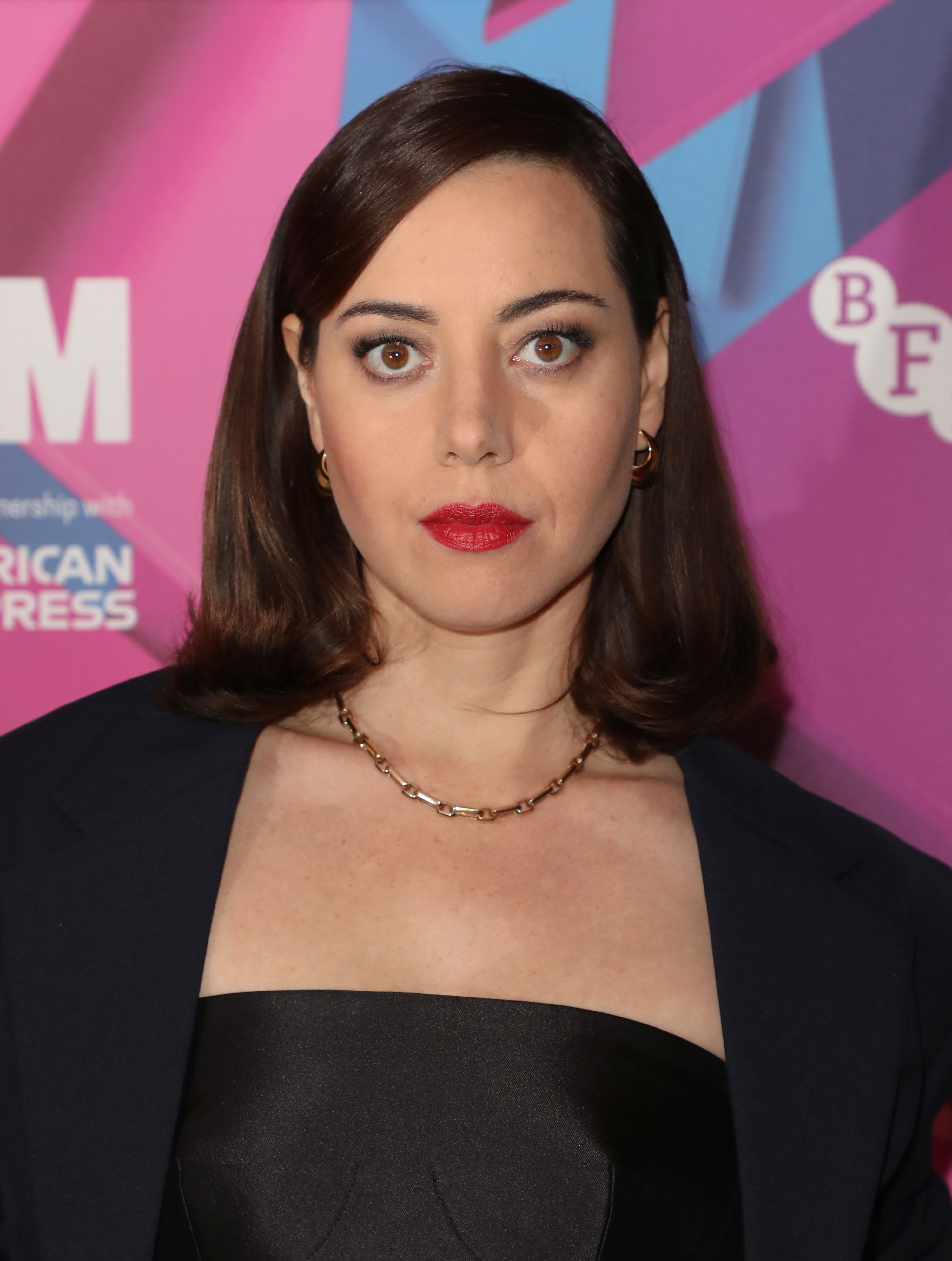 "He wanted to have the biggest one or whatever. He wanted to have the big one and he got it," she purportedly said. "Guys are so weird with that stuff."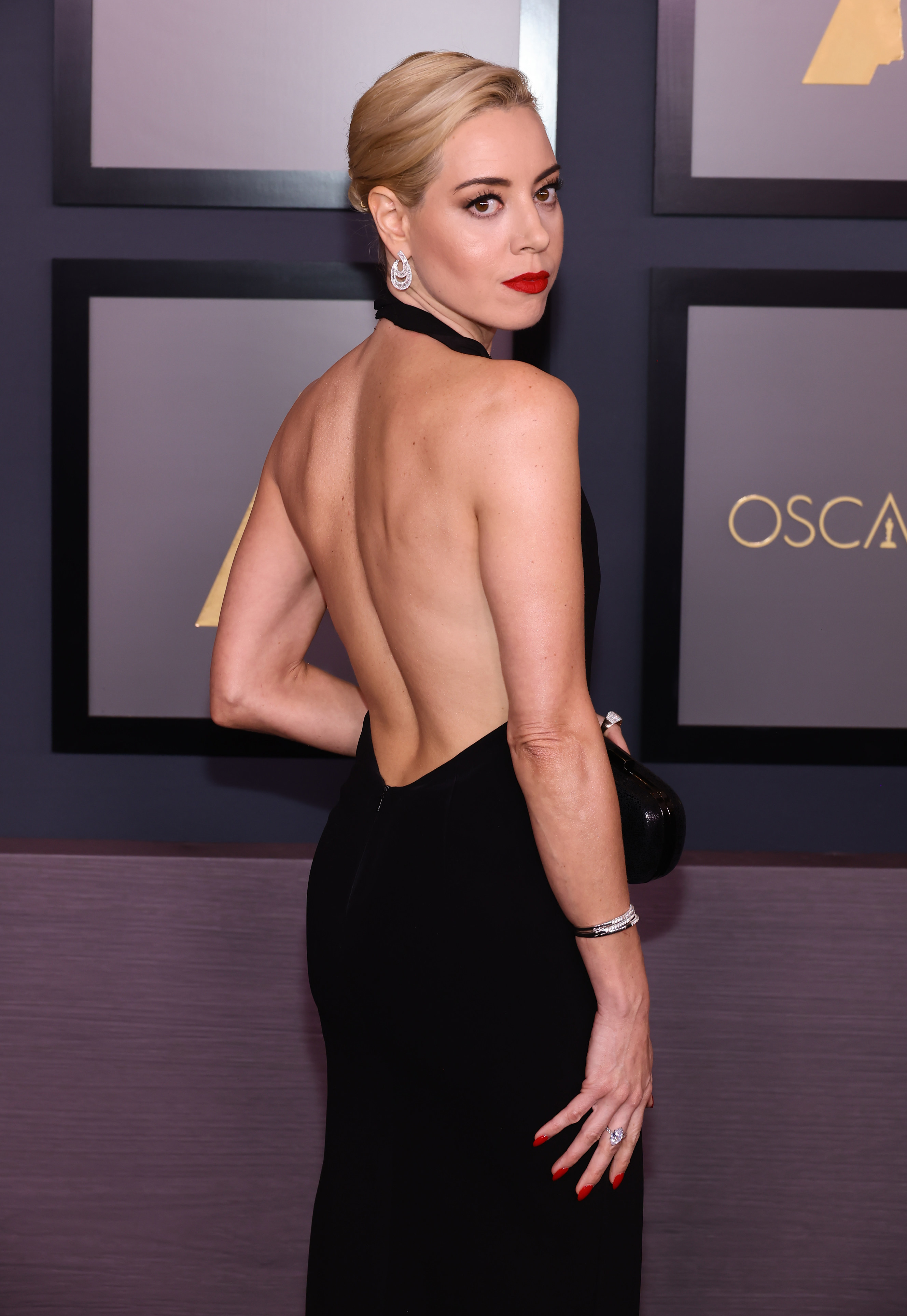 Going on to discuss the difference between men and women doing nude scenes, Aubrey said that in her "experience," there is "more fuss" around the former, seemingly referring to the huge uproar around Theo's full-frontal display.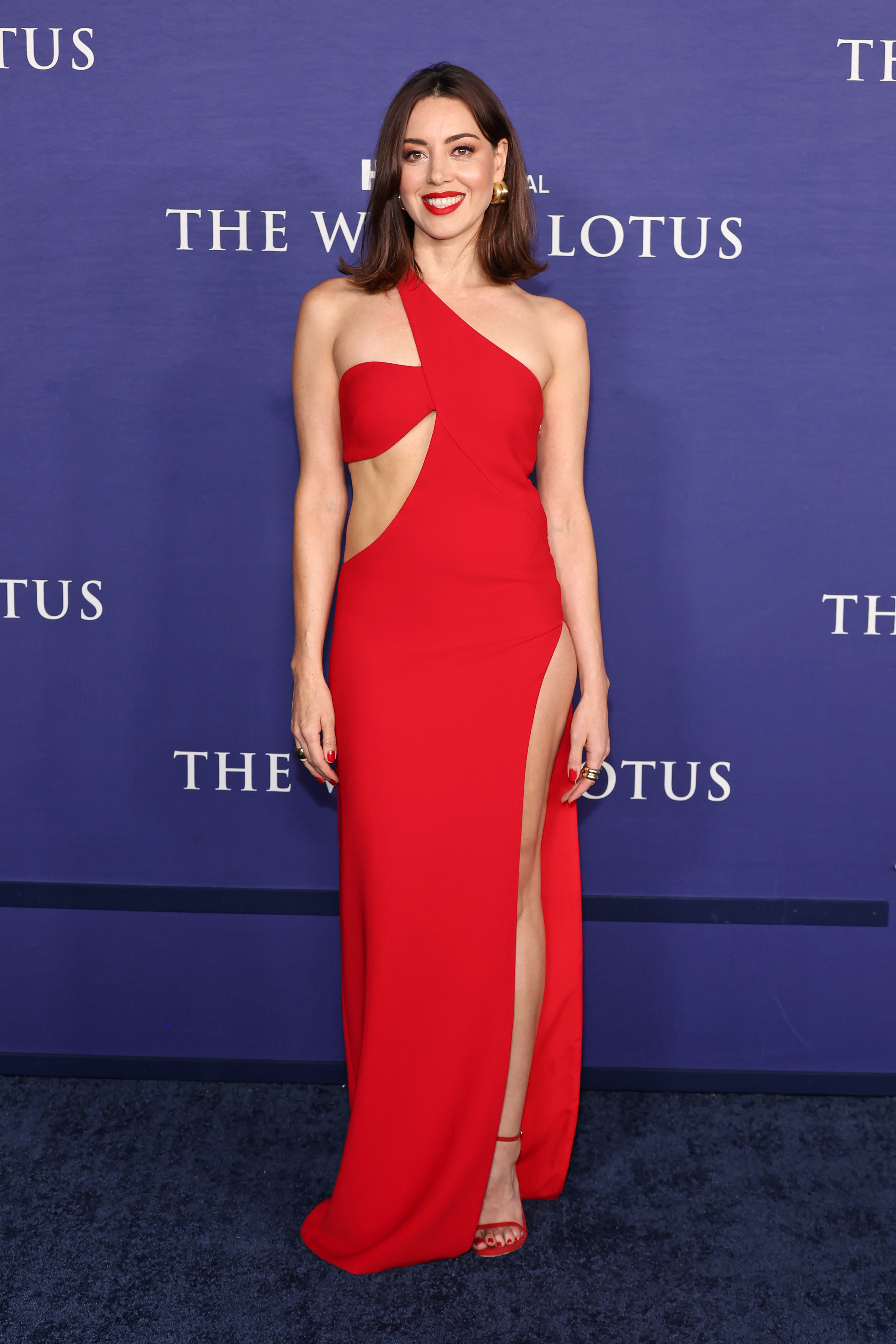 "I'm like, 'Women get naked all the time, what's the big deal,'" she added.
Elsewhere, Aubrey recently discussed what she believes really went down between Harper and Cameron in that memorable — and very tense — scene.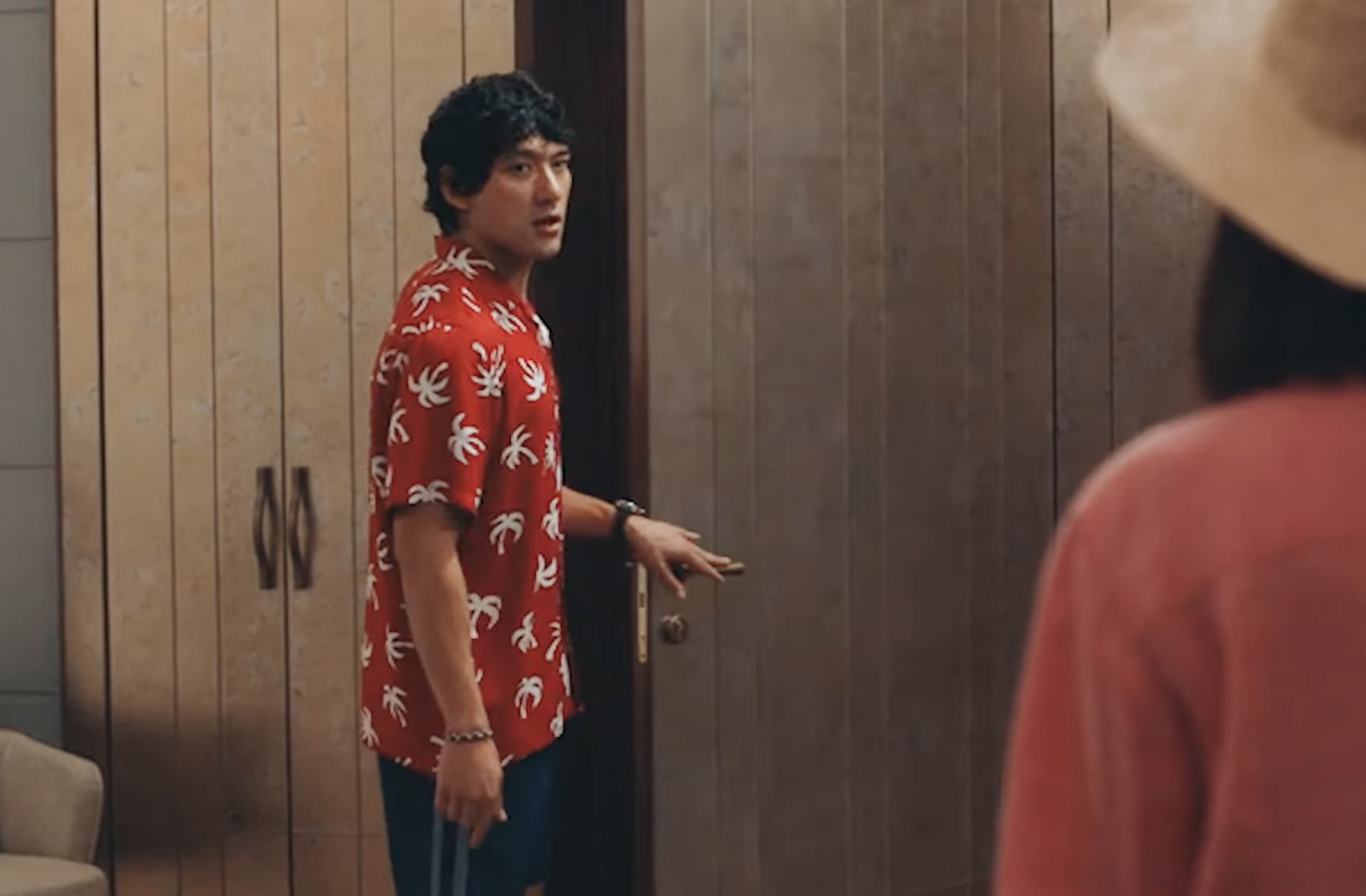 Cameron's initial casual nudity in Harper's hotel room was just one example of the several not-so-subtle advances he made toward her over the course of the season.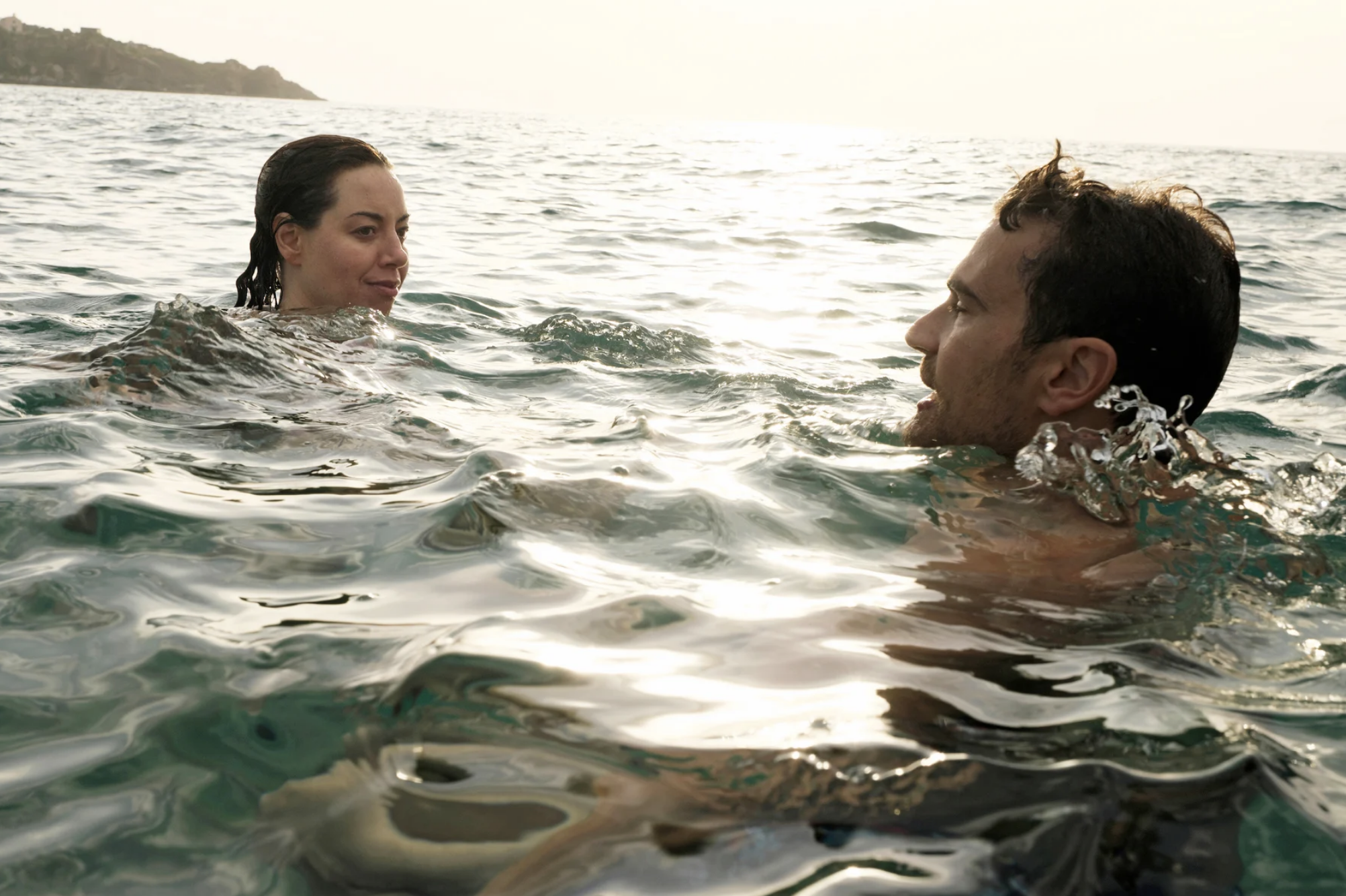 And in the penultimate episode, Harper — who had ~finally~ learned of Ethan and Cameron's night of debauchery with Lucia and Mia — ends up sneaking into her hotel room with Cameron. What actually happens between them remains unknown to the audience; Harper maintains that it was just a kiss, which Ethan did not believe.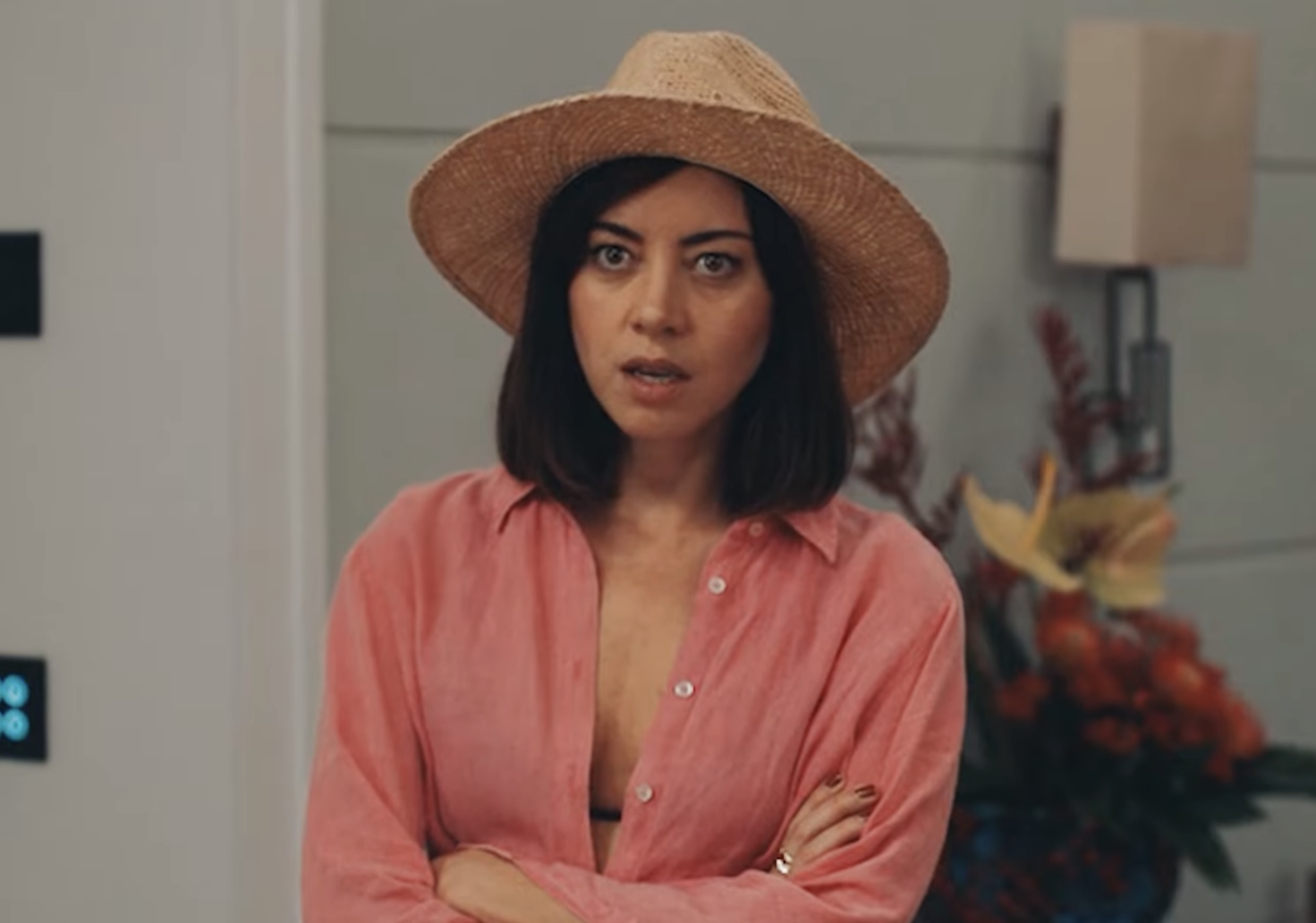 Speaking about the awkward drama during an appearance on Late Night With Seth Meyers this week, Aubrey said that while Harper and Cameron did "some stuff," there was definitely "no penetration."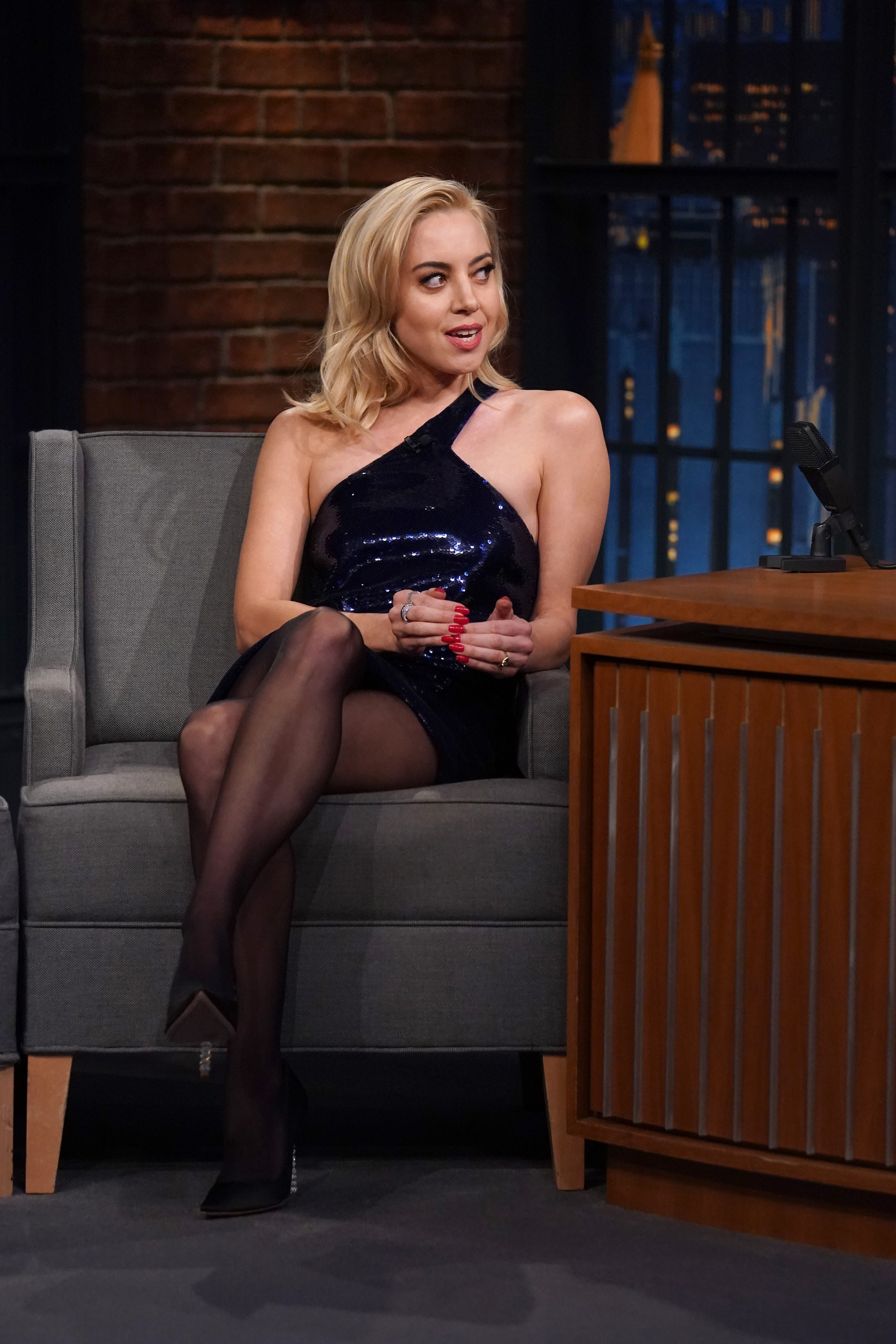 "What happened is... we did some stuff. And I hated every minute of it. It was disgusting. And there was no penetration! I don't know," she said.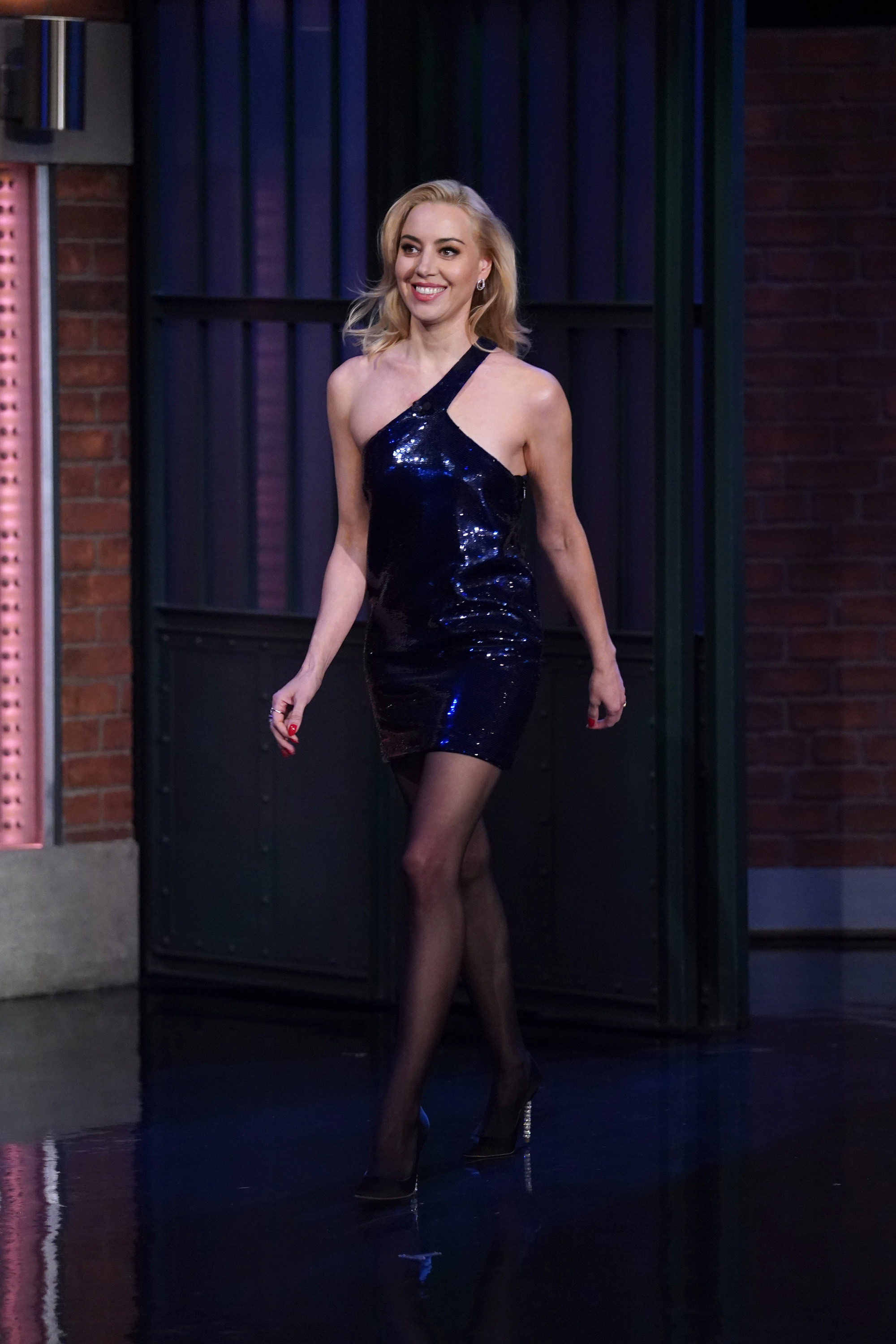 Then, when Seth suggested that she and Cameron might've "grabbed" each other's butts, Aubrey replied, "I think I grabbed a little more than that."