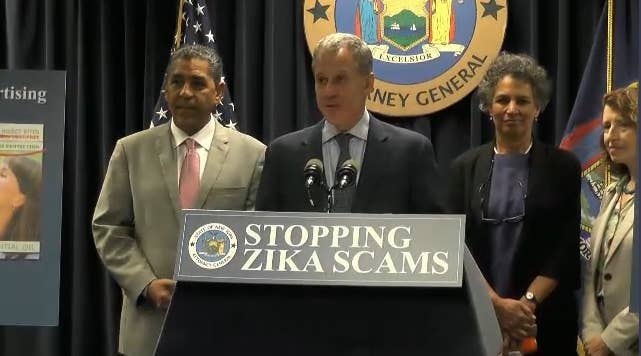 Six companies have agreed to stop claiming their products can protect people from the Zika virus a day after New York's attorney general issued them letters on accusing them of false advertising. A seventh company has yet to respond to the Attorney General's demand.
Wildheart Outdoors, MosQUITo, iGear, Kenza, Mobile Pro and STAR have either removed their products online or have agreed to change their advertising, Attorney General Eric Schneiderman told BuzzFeed News in a statement on Thursday.
The companies, which sell botanical oil-based wrist bands, stickers and ultrasound equipment, have been marketing their products as "Zika-protective" or "Zika-preventive" online and in small stores throughout the state. But New York Attorney General Eric Schneiderman said that simply "none of this stuff works."
"These companies are exploiting fears about a real public health crisis just to make a buck and we're not going to put up with it," said Schneiderman in a press conference on Wednesday.

No vaccine exists to prevent Zika, according to the Center for Disease Control. But these companies, including Wildheart Outdoors, Neor and Zika Shield, claim their products protect against mosquitoes that carry Zika.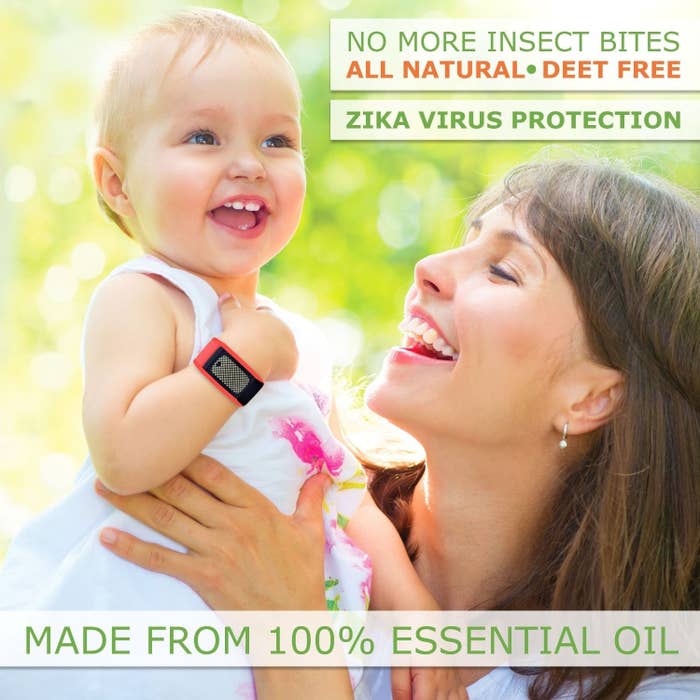 Makers of the Kenza High Quality Zika Mosquito Repellent Smiley Patch claim to use "100% natural citronella oil and other natural oils." They tell consumers to "simply paste anywhere and aroma will deter and remove mosquitoes and insects from coming to you."

But the patch, and other products that use citronella oil, geranium oil, soy and lemongrass, have not been registered by the EPA as insect repellents and the New York State Department of Health has warned that these products have limited effectiveness in repelling mosquitoes.
But Michael Landau-Spiers with Wildheart Outdoors insists to BuzzFeed News that the company's cirtronella oil-based wristband is effective in warding off mosquitoes.
"Citronella has been used effectively to ward off mosquitos by millions and millions of people around the world," Landau-Spiers told BuzzFeed News. "We do not imply that our products act as a vaccine. Such an assumption would be ludicrous. We do, however, stand firmly behind our product as a mosquito repellent."
Studies have shown that citronella is an effective mosquito repellent, but it appears most effective at high concentrations. Even at these higher concentrations in a product, citronella-based brand products have shown to be less effective than other products using ingredients such as DEET.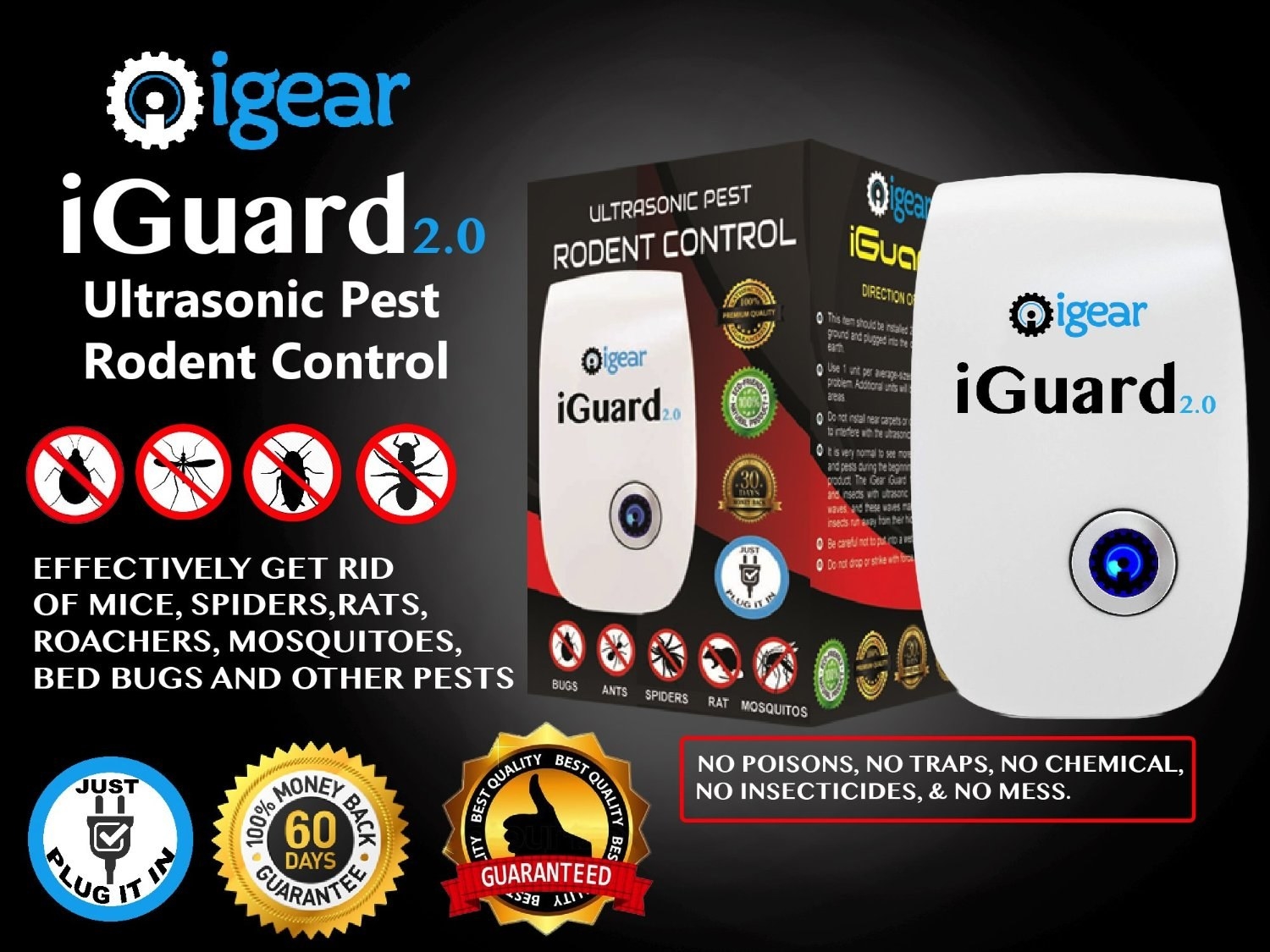 The STAR Ultrasonic Pest Repeller and iGear iGuard 2.0 Ultrasonic Insect Pest Repellent claim to fend off mosquitoes and other pests by emitting a high frequency buzz. But a number of studies have found that ultrasonic devices don't repel mosquitoes and may even attract them.

"There are no magic objects that will keep mosquitoes at bay," said New York City Health Commissioner Mary Bassett on Wednesday. "Wrist bands, patches, and ultrasound devices will not protect you from a mosquito bite. Don't waste your money on these products. Don't take these unnecessary risks."
A spokesperson for iGear told BuzzFeed News that the company will be "modifying the advertisement" of the product, but stand behind its effectiveness.
"Some of our customers bought one of our repellents and after seeing the dynamic results, they purchased more units of the same kind," said the spokesperson. "This proves that our product does repel mosquitos and insects."
The company said the product covers a 60-80 square meter area with a defective product rate of less than 2%. If a customer isn't happy with the product, the company will offer their money back within 60 days of the complaint.
"It is our utmost importance to keep our customers safe and happy," said the company. "We are a small family run business and we would never sell fraudulent or defective products."

There are no recorded cases of someone being infected with Zika by a mosquito in New York, said Bassett. But the virus has been spreading across the Caribbean and Florida, where 14 people have been infected by local mosquitoes.

There are currently a total of 387 travel-related Zika infection cases in New York. Of those cases, 45 are pregnant women, and four were infected through sexual transmission, said Bassett.
Basset advises people traveling to Zika-affected areas to wear long pants and long-sleeved shirts and use EPA-registered insect repellents.
Stan Cope, the director of entomology and regulatory services with Terminix International, told BuzzFeed News repellants with 30% DEET and mosquito nets in unsealed sleeping areas are sufficient to keep insects away. However mosquito traps are not an effective way for people to get rid of mosquitoes, and most gadgets are of dubious value, he said.
"The most important thing they can do is get rid of mosquito breeding sites in their yards," he said.
The Centers for Disease Control Prevention says the most effective repellents contain DEET, Picaridin, oil of lemon eucalyptus or IR3535.
New York's Attorney General investigation is ongoing.