Many people remember — and survived — what has been dubbed the Great Recession. It was a period from late 2007 through mid 2009 when the economy declined and many young people entered the work force with student loans and credit card debt and stared at thinner and thinner job postings as thousands of people lost their jobs.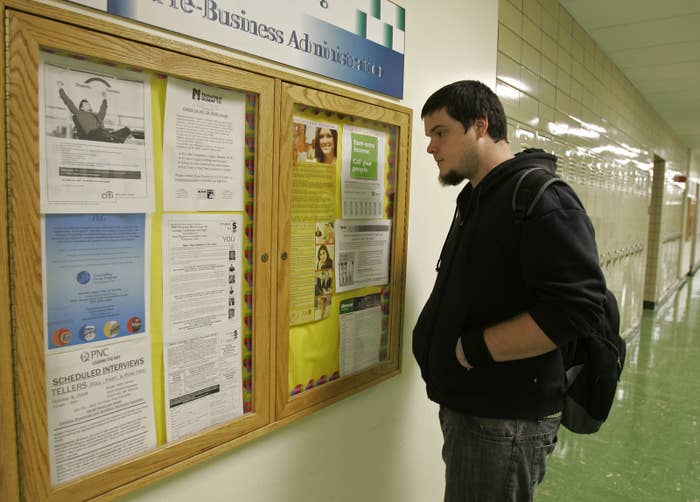 While many still feel the impact from that dark period, the job market has dramatically improved over the last eight years, based on data from the Bureau of Labor Statistics.
There were 7.1 million people unemployed in August this year. In 2009, 14.9 million people were unemployed.
In 2009, 758,000 people said they weren't looking for work because they're hopeless they'll find a job. But now in 2017, only 448,000 people say the same.
During the same month in 2009, 7.6% of adult women and 25.5% of teenagers were unemployed. In August 2017, just 4% of adult women and 13.6% of teenagers were unemployed.
Fortunately, wages have improved too. People made an average of $18.65 an hour in August 2009 (or $21.15 in today's dollars). In August 2017, average hourly earnings were $26.39.
Employment in some industries has rebounded as well. The biggest job losses in August 2009 happened in construction and manufacturing. Those two industries saw the greatest monthly gains in August 2017.
We know things are far from perfect, but here's one way 2017 isn't all bad!