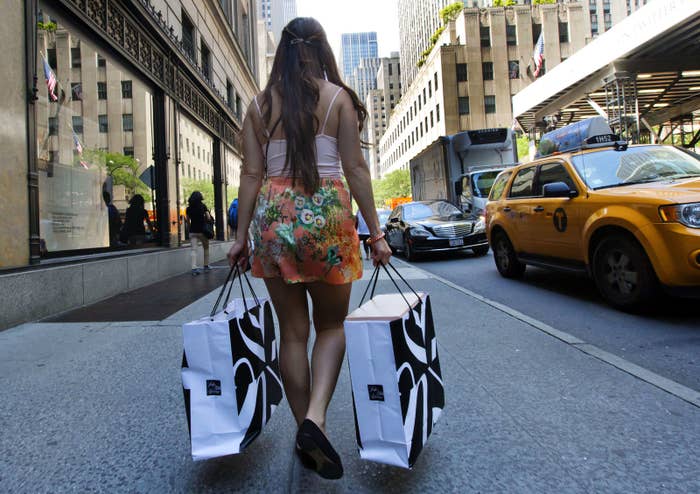 The discounts at outlet stores aren't always as great as you might imagine. There are instances, even, when shoppers get a better deal at regular retailers. Take Off 5th, the outlet arm of high-end retailer Saks Fifth Avenue.
Off 5th markets itself as "the premier luxury-value destination." Yet BuzzFeed News found several examples where it listed designer shoes for more than its regular retail counterpart Saks.
The pricing discrepancy comes as Hudson Bay, which owns both brands, plans to expand its presence in the off-price market, where brand-name products are sold for less than the typical retail price, according to its 2015 annual report. In February, it acquired Gilt Groupe, which runs the discount site Gilt.com, for $250 million.
Consumers clearly are looking for deals, even if they're not always shopping in the right places. Both brick-and-mortar store and online sales increased at Off 5th by 1.7%, while sales at Saks Fifth Avenue decreased by 1% during the 12 months ending in January.
"One of the biggest challenges for companies as they enter the off-price industry is how they are able to manage the cross merchandise," said Marshal Cohen, a retail industry analyst with NPD. "The challenge is how do you see the inventory, keep their products separate and not cannibalize off-price products."

These sandals are $77 cheaper at Saks than Off 5th.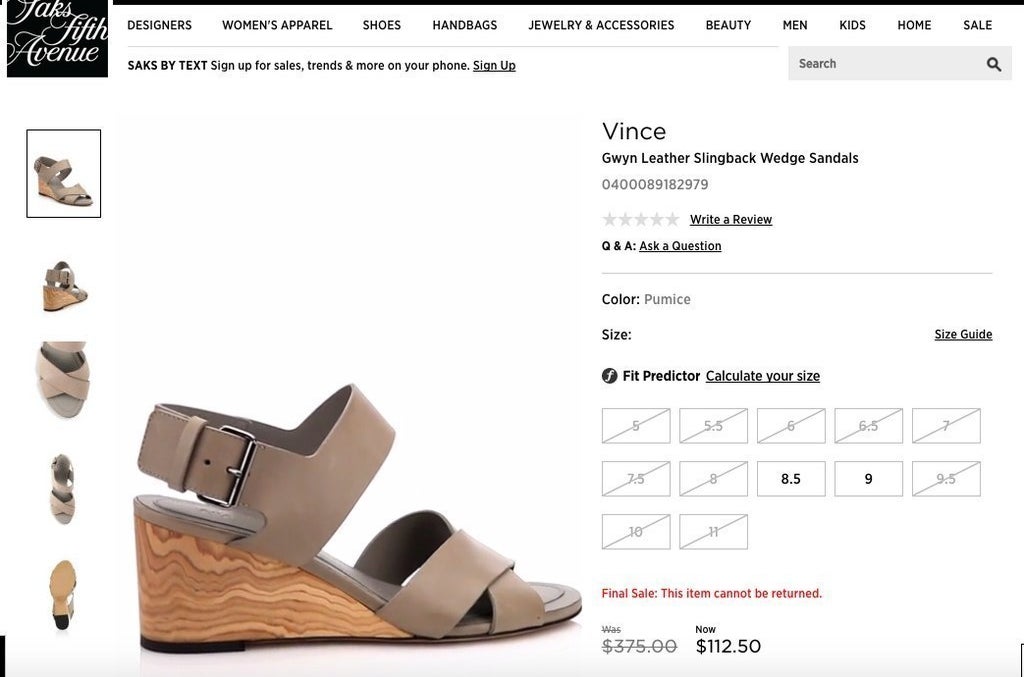 A pair of Vince leather slingback wedge sandals, for instance, are listed for $189.99 at Off 5th, roughly $77 more than at Saks. Both sites list a regular price of $375 for the shoes. A pair of discounted Stuart Weitzman leather pumps were $138 to $142 at Saks Fifth Avenue, less than the $190 Off 5th was asking.
A spokesperson for Saks Fifth Avenue and Off 5th told BuzzFeed News that the price issue may be a result of clearance sales that come every year between seasons.

"Saks Fifth Avenue and Saks Off 5th operate separately as distinct banners, and there is no overlap for in-season merchandise," she said. "While this is a rare occurrence, an unintentional overlap may occur during a clearance period."
These mid-heel pumps are about $48 cheaper at Saks Fifth Avenue than Off 5th.

Typically, off-price stores like Off 5th are able to offer luxury products for less because they are out-of-season or are only available in sizes that do not sell as quickly, said New York University Stern School of Business professor Priya Raghubir. Off 5th, along with a number of other discount retailers, also sells cheaper, made-for-factory items.

So it's an "anomaly" that Saks Fifth Avenue would offer a steeper discount on the exact same product, in a wider range of sizes, Raghubir said. These Vince metallic leather espadrille flats, for example, were $52 less at Saks than at Off 5th.
These flats were $52 less at Saks.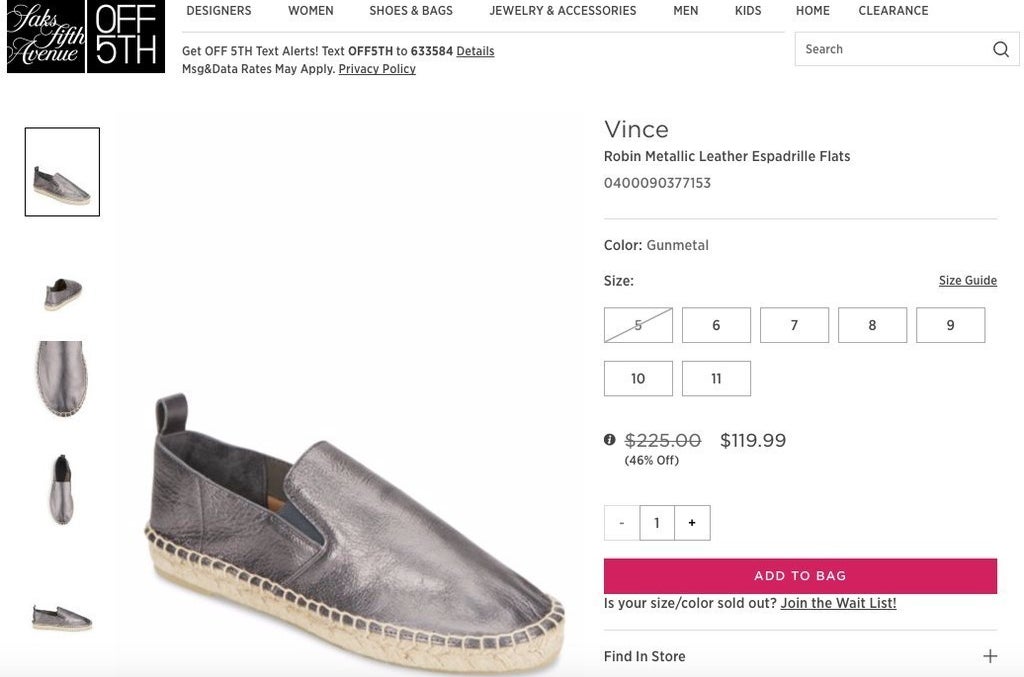 The discrepancy may still be rare, but it's significant. "If I were the off-price store, I would really be cracking the prices in the regular store because they have a brand image to protect," Raghubir said. "The reason they are in business is they offer merchandise at lower price point. If they are no longer doing that, the entire reason for their existence is called into question."