Bernie Sanders told reporters outside of the White House on Thursday that he does not plan to abandon his campaign for the Democratic nomination, but will work with Hillary Clinton to defeat Donald Trump and "create a government that represents all of us and not just the one percent."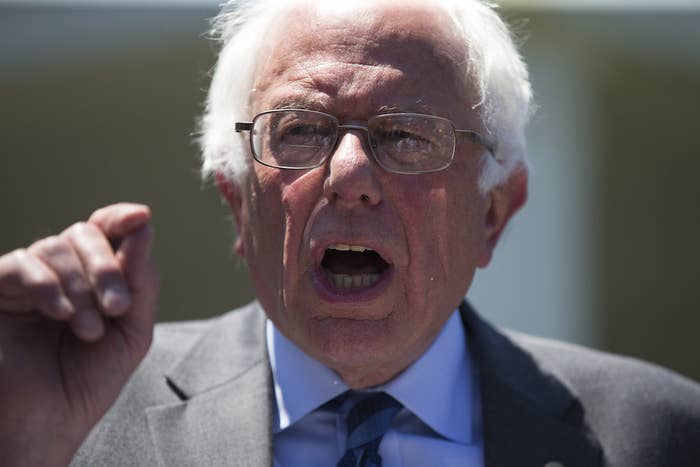 The presidential candidate, who has been trailing behind Clinton in superdelegate votes, showed no signs of giving up on his campaign following a private meeting with President Obama in the Oval Office.
Sanders said he spoke briefly with Clinton on Tuesday and congratulated her on a "strong campaign."
"I look forward to meeting with her in the near future to see how we can work together to defeat Donald Trump and create a government that represents all of us and not just the one percent," he said.
The Vermont senator called the meeting with the President "productive and constructive," adding that he expects both Obama and Vice President Joe Biden to be "fair" to the Democratic presidential candidates during the primary.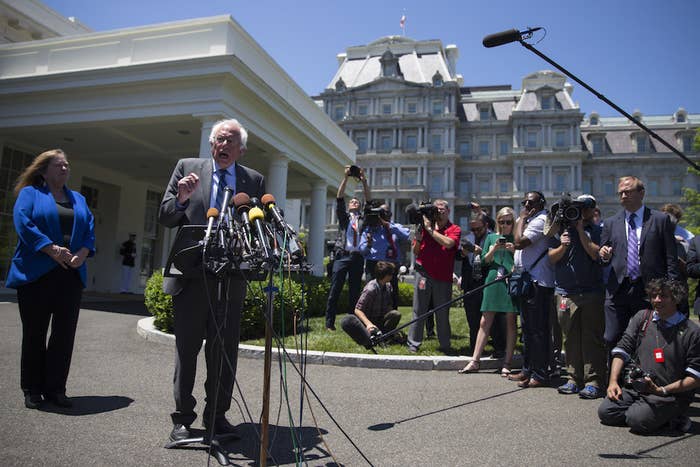 Obama released a video shortly after his meeting with Sanders announcing his endorsement for Clinton as president who he described as showing "the courage, the compassion, and the heart to get the job done."
Press Secretary Josh Earnest said in a press briefing on Thursday that Sanders was "was not at all surprised" by the announcement.
But Sanders responded with silence to reporters' questions about the endorsement during a meeting with Senate Democratic Leader Harry Reid.
Sanders said he plans to push ahead with the campaign's top issues at the Democratic National Convention in July including child poverty, education debt, and Wall Street taxes.
"Our campaign has been about building a movement of working people and young people," said Sanders adding they will "continue to do everything we can to resist an oligarchic society where a handful of billionaires practice an enormous power over economic and political life."
Michael Briggs, Sanders' communications director, told reporters on Thursday the candidate plans to meet with Vice President Joe Biden at 4 p.m. EST.