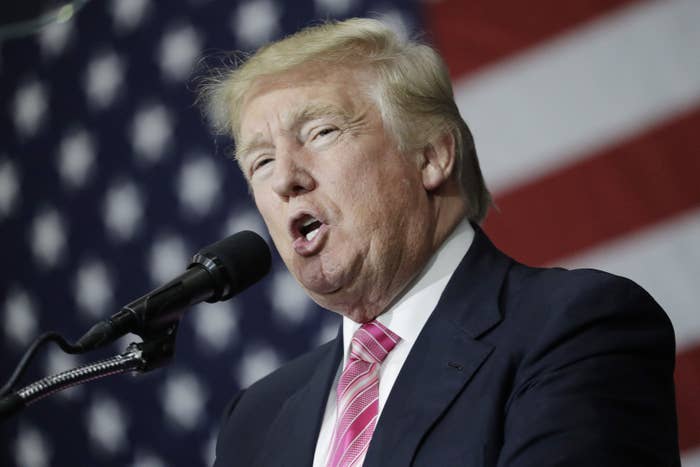 MANHEIM, Pennsylvania — Donald Trump insisted Saturday night that he believes he won the first debate against Hillary Clinton despite being given a "bum mic."
"Let's not forget the other night the recent debate, which I think I won to be honest with you, even though they gave me a bum mic," he said to a rally crowd in Manheim, Pennsylvania.
Trump complained that it may have been done on purpose by the Commission on Presidential Debates.
Earlier Saturday, the CPD released this one-sentence statement: "Regarding the first debate, there were issues regarding Donald Trump's audio that affected the sound level in the debate hall." No further details were given.
Trump also blamed "phony pundits" who declared his loss.

"I got great press until what happened one minute later. All of the dopes that work at CNN, they said, 'No Trump lost,'" he said. "I don't think even half of them watched because they want to change the narrative."
A Gallup poll showed 61%, of people who tuned in to the debate believed Hillary Clinton did the better job, compared to Donald Trump at 27%.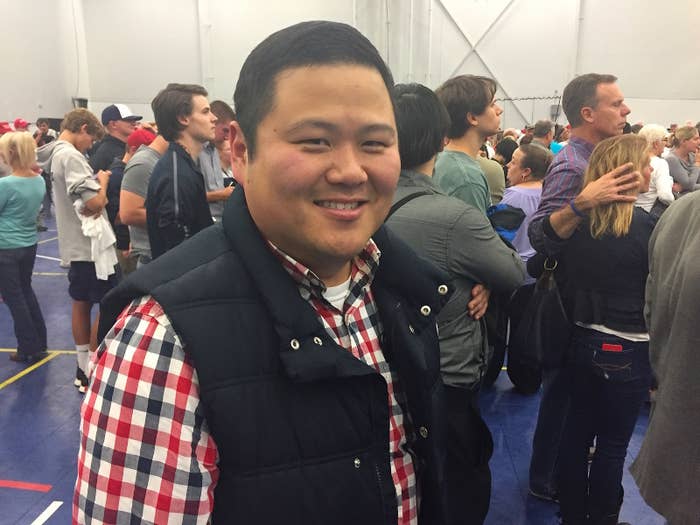 But Trump supporters and undecided voters were split on whether the mic was the reason for his loss in polls and his overall performance during the debate.
Bill Coder, a 32-year-old undecided Republican from Lancaster, did notice Trump fidgeting with his mic, but said it's difficult to say whether it may have affected his performance.

Despite any possible microphone issues, Coder said Trump did not do well in the debate.
"If you're an undecided voter, he came off as very unlikable," he said. "He definitely came off as somebody who doesn't know a lot about the issues, the specifics. Somebody who's abrasive. He interrupted Hillary Clinton a lot, which I think is a poor reflection of his candidacy."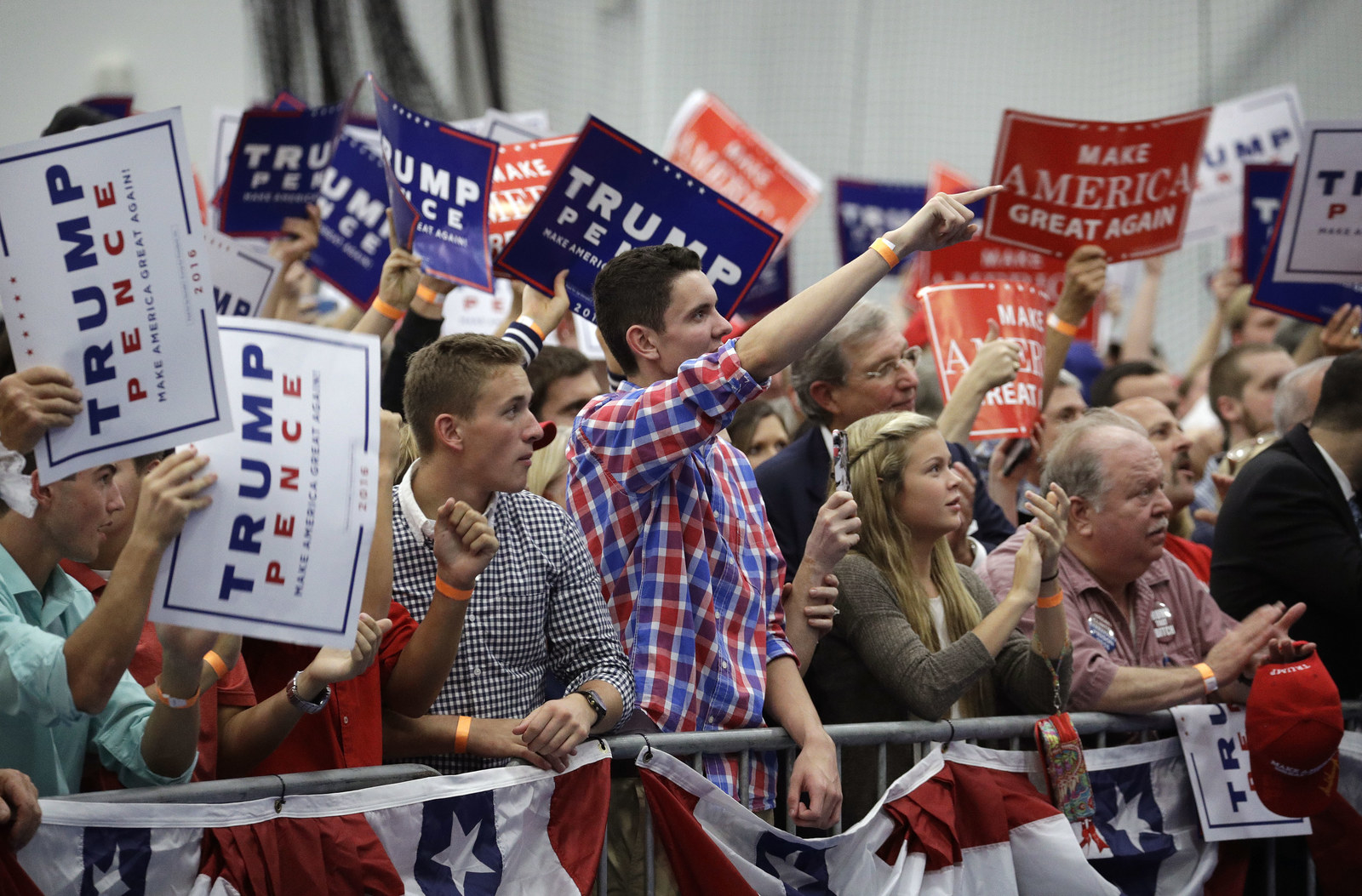 Debbie, a Trump supporter from the Philadelphia-area who declined to give her last name to BuzzFeed News, said that she didn't notice any problems with the audio while she watched the debate on TV.
"I think it was his first one so there's always room for improvement, but all in all, for a first time, I thought he did really well," she said.
Jonathan Sambrick, a 22-year-old Lancaster voter, said he doesn't believe Trump's lacking debate performance Monday night was due to any mic issues.
"I thought he had a lot of material he could've drawn from, but he just didn't seem as prepared as he could have been," he said. "He definitely had the right idea about appealing to the people he wanted to appeal to, but it didn't come off as cohesive as it could have been."
Other voters like Christopher DeWalt, a 22-year-old Independent Lancaster voter, said that Trump blaming his debate loss on mic issues was typical of the candidate's tendency to shift blame elsewhere.
"It didn't slow him down more than he was already digressing," said DeWalt. "He always finds something else to blame, a scapegoat to shift the blame from him."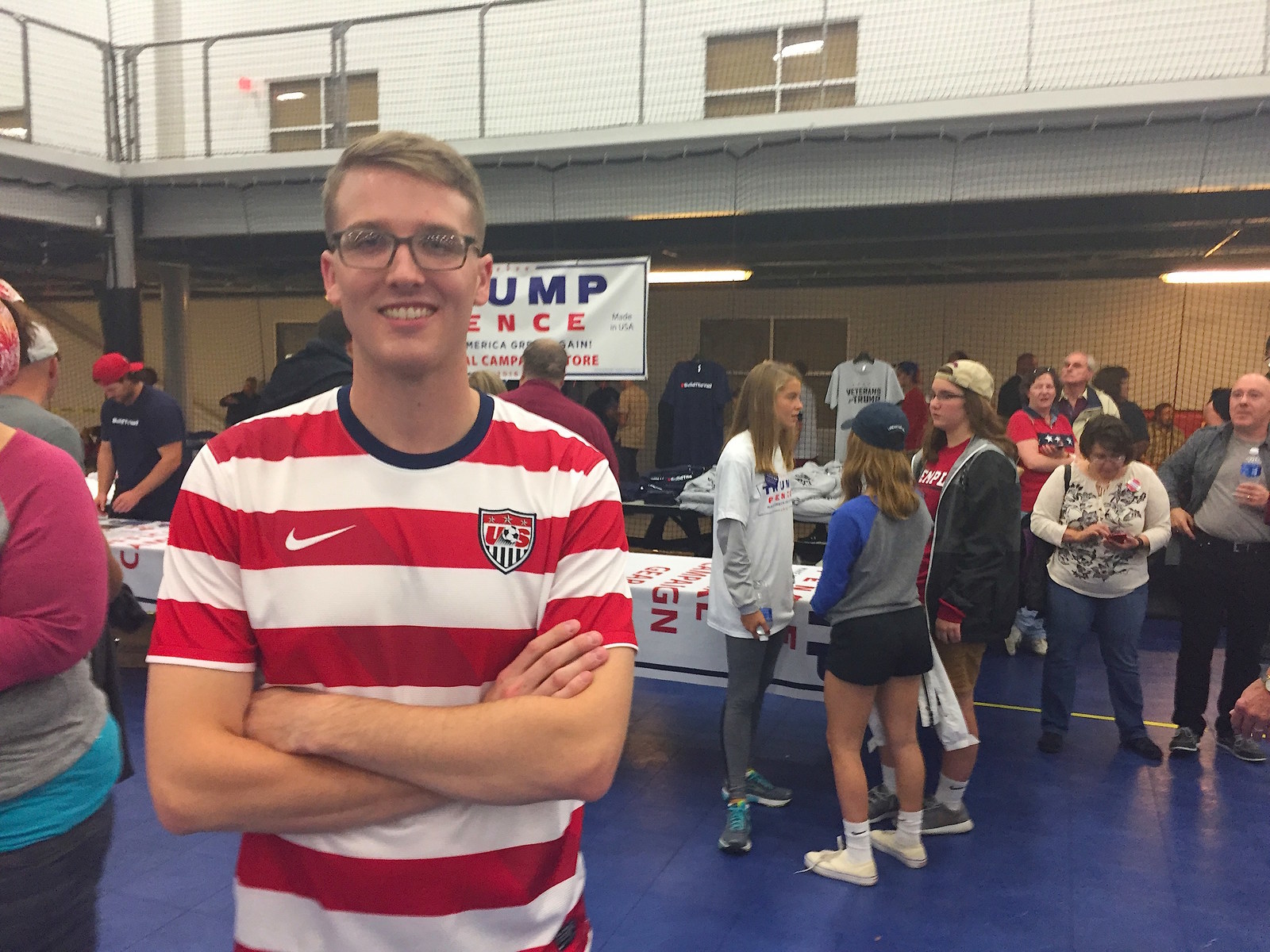 But Monday's performance, despite the mic issues, may have earned Trump at least one more vote. Tyler Powell, a 26-year-old undecided voter from Mount Joy, said he didn't notice any mic issues during the debate, but he is now leaning toward Trump because Clinton appeared too polished.
"I think Hillary was over-prepared," he said. "She sounded like a typical politician, almost like it was a cue she was reading off of. I liked Donald and how he was more combative."
The second presidential debate will be held Oct. 9 at Washington University in St. Louis, Missouri.