A government watchdog report revealed the Department of Defense — which oversees the military — and other federal departments have been relying on IT systems that are more than 50 years old.
The Government Accountability Office found that many of the 12 agencies, which make up over 90% of reported federal IT spending, have been using "outdated software languages and hardware parts that are unsupported."
Twenty-six federal agencies spent roughly $61.2 billion last year to maintain outdated systems, while $19.2 billion went toward upgrades.
Several agencies — such as the Treasury Department, the Department of Veterans Affairs, the Justice Department, and the Social Security Administration — use systems that are between 31 and 56 years old.
"In some cases, the vendors no longer provide support for hardware or software, creating security vulnerabilities and additional costs," said the report.
Some federal departments — such as the Commerce Department, the Department of Defense, the Department of Transportation, the Department of Health & Human Services, and the Veterans Affairs Department — reported using Microsoft operating systems from the 1980s and 1990s. Support for those stopped more than a decade ago.
Most significantly, the report revealed the Pentagon still uses eight-inch floppy disks in the system that coordinates the country's nuclear forces.
"The system coordinates the operational functions of the United States' nuclear forces, such as intercontinental ballistic missiles, nuclear bombers, and tanker support aircrafts, among others," the report states. "For those in the nuclear command area, the system's primary function is to send and receive emergency action messages to nuclear forces."
As a reference, the GAO includes a photo of an eight-inch floppy disk in "Figure 6" along with a a brief description of the device, which is a storage disk that can hold 80 kilobytes of data.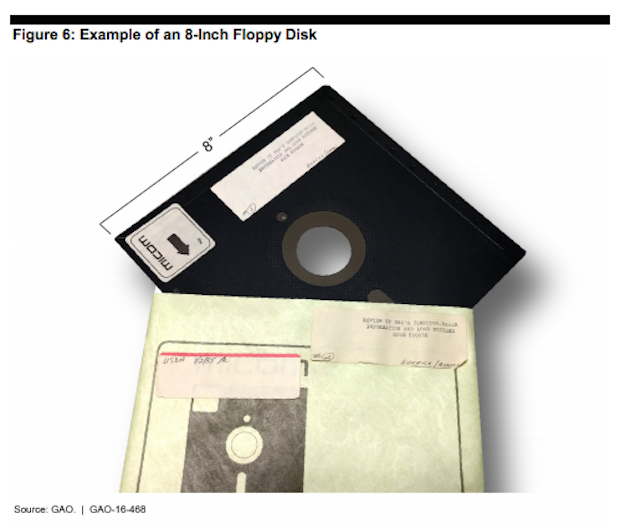 As a comparison, a single flash drive can hold the data contained in more than 3.2 million floppy disks.
People had questions for the Department of Defense.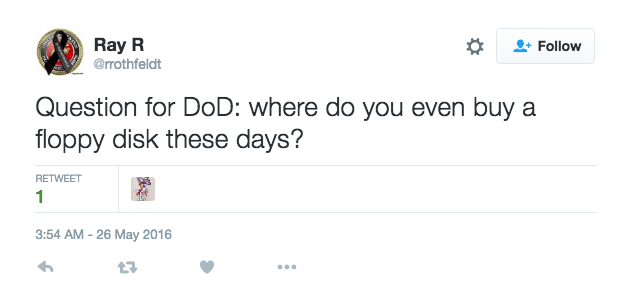 "#TBT?"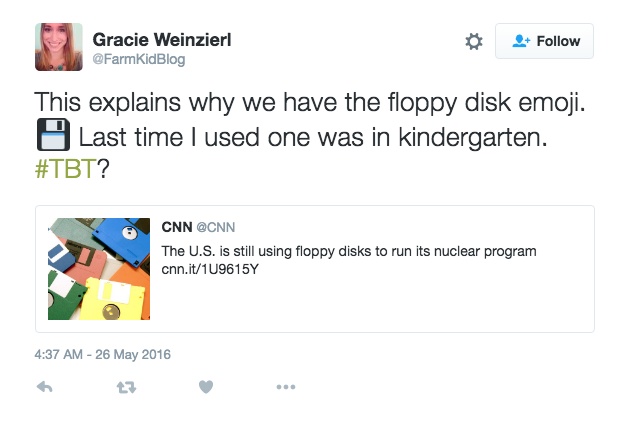 Other people suggested the Pentagon just use an app to control its nuclear program.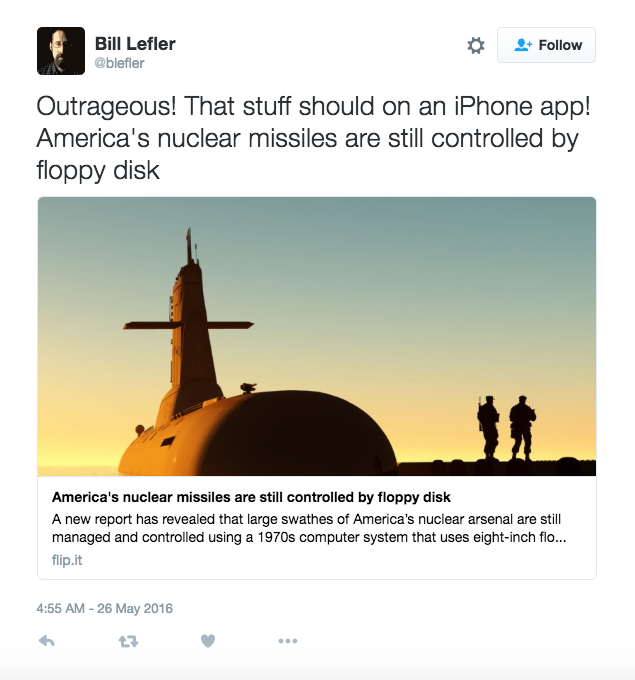 But the Pentagon told the GAO it plans to upgrade its data storage system and desktop terminals by the end of fiscal year 2017.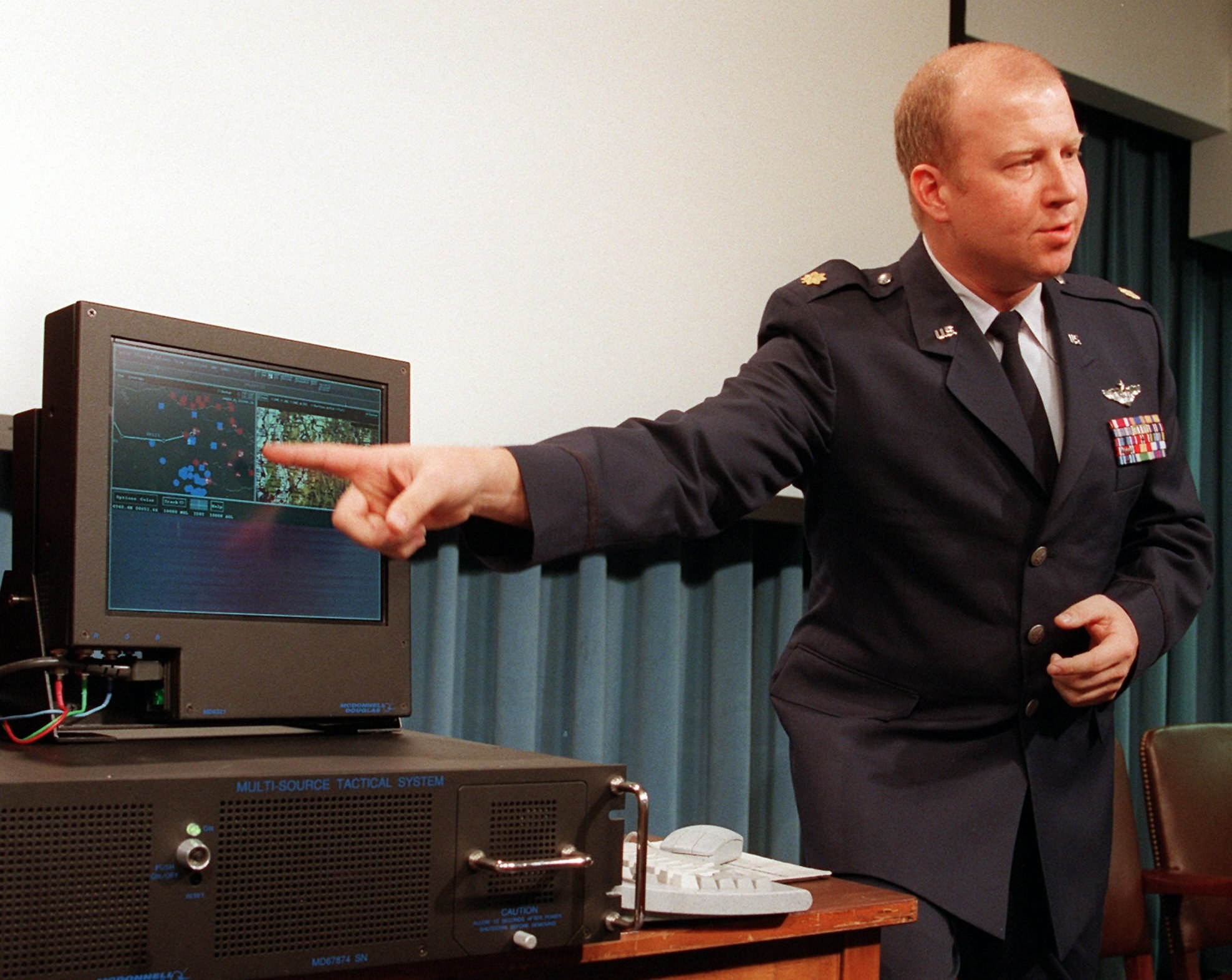 "This system remains in use because, in short, it still works," Pentagon spokesperson Lt. Col. James Brindle told BuzzFeed News.
"However, to address obsolescence concerns, the floppy drives are scheduled to be replaced with Secure Digital devices by the end of 2017," he added. "Modernization across the entire Nuclear Command, Control, and Communications (NC3) enterprise remains ongoing."
The department plans to fully replace its system in 2020, according to the GAO report.
But even with the possible security risks to the country's nuclear program, some people saw the silver lining in it all.