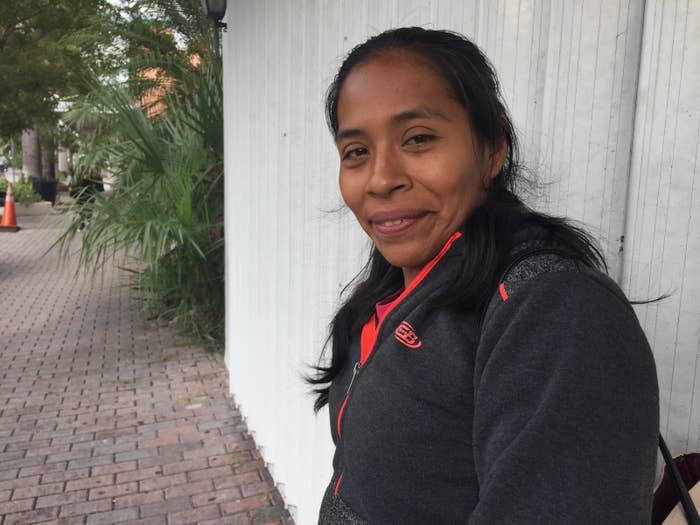 HOMESTEAD, Florida — Maria Perez has not found the right words to soothe her 12-year-old son's fear of what will become of their family with Donald Trump as president.
"He thinks, 'Why does Donald Trump want to get rid of all immigrants?'" she told BuzzFeed News. "'What does that mean?'"

Perez, a 30-year old undocumented Guatemalan immigrant, believes Trump has fueled a war against immigrants throughout his presidential campaign which has only stoked fear in the community and her children.
"People can kill you," said Perez, who left Guatemala in 2003 because of the country's widespread violence and limited jobs. "Why? Because of the example of Donald Trump. That's how I feel because now they can can look at you and see you are an immigrant and kill you."
One of Trump's most effective campaign promises was to crack down on illegal immigration and build up President Obama's deportation strategy. But through the campaign that plan was drowned out by Trump's calls to have Mexico pay for a wall along the border and his describing of immigrants as "criminals" and "rapists."
Now two days after his historic win, Trump's aggressive comments have many families with undocumented relatives overwhelmed by fear that his campaign promises will mean families broken apart with deportations once he takes the White House.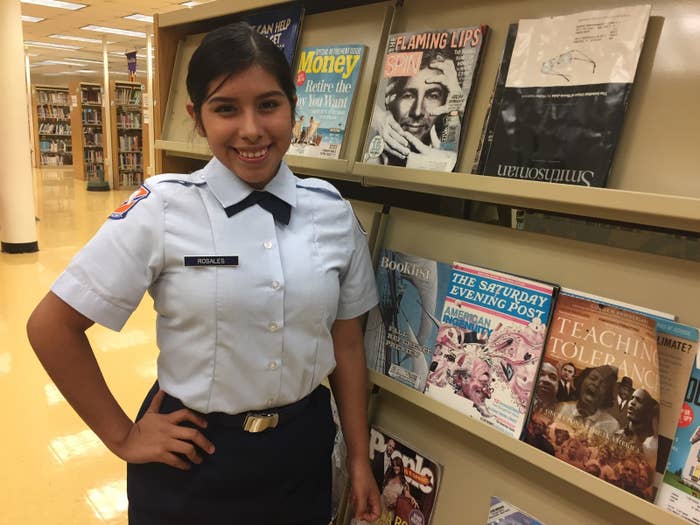 Mercedes Rosales, a 17-year-old senior at Homestead High School, still wells up with tears when she tells the story of her father's deportation back to Mexico when she was 12.
That day her mother, who is also undocumented from Mexico, picked her up early from school, Mercedes said. She didn't have to ask what happened to know that her father was gone.
"I know what its like to have a parent taken from you," she said.
She started work at a flea market on the weekends to help support her family while her father was away. He returned to the US a year later.
But when Trump won the presidency on Tuesday, Mercedes said her father told her he wanted to go back to Mexico.
"I just don't want him to be scared," she said. "I think it's more likely to happen now that he's president more than it was before because of the discrimination he has on Mexicans saying we're rapists all those kind of things. That he just wants to get rid of Mexicans, or Latinos."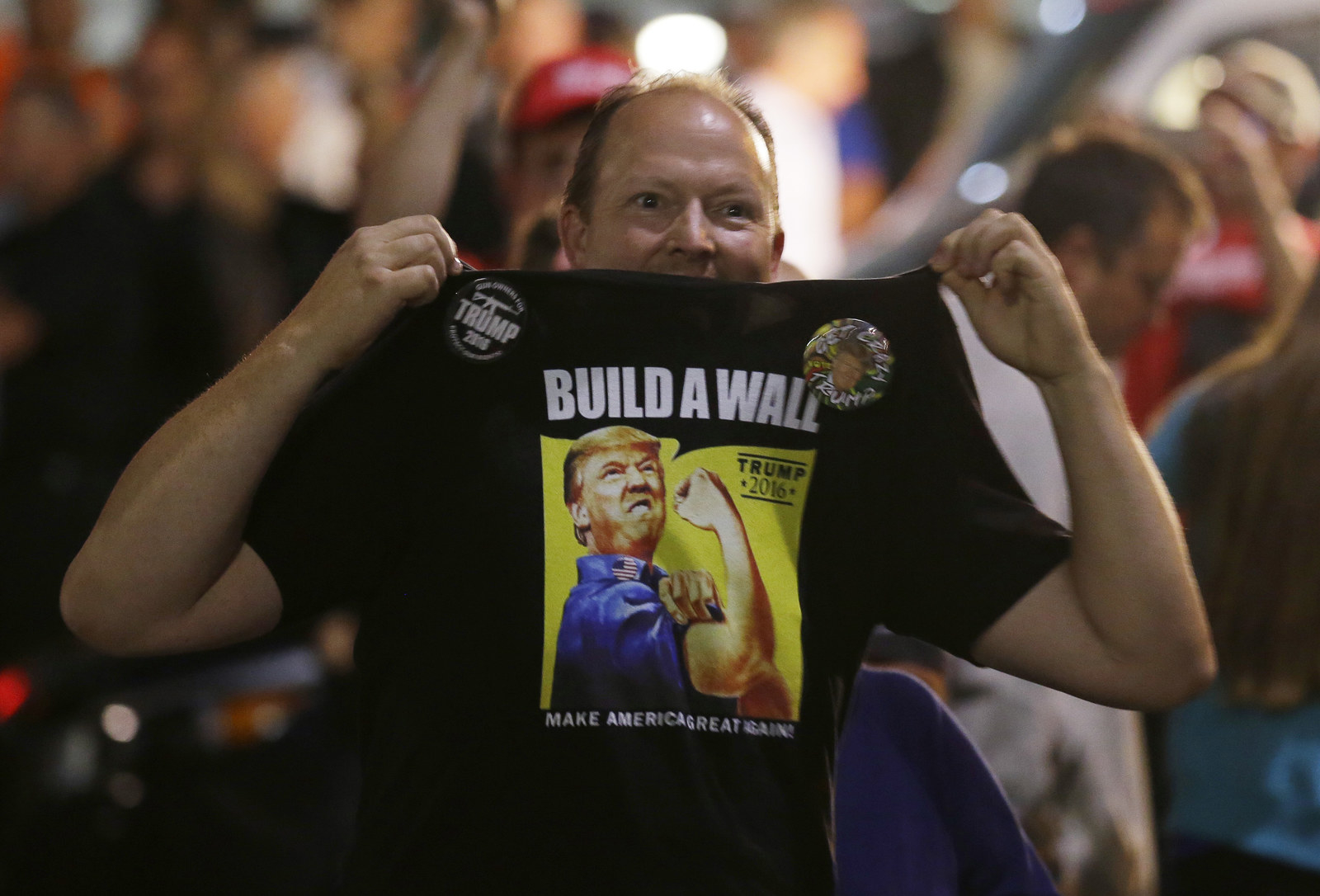 Despite these anxieties, it is unlikely that Trump will inaugurate a campaign of mass deportations and violence, David Abraham, a law professor at the University of Miami Law School, told BuzzFeed News. He said under Trump it's more likely life for undocumented immigrants will become so difficult they will choose to leave.

"Worst case scenario is he feels he needs to satisfy some of his most strident supporters and use police forces and every possible occasion to demand identification from people," said Abraham. "The kind of Arpaio strategy."
Abraham said Kris Kobach, the Kansas secretary of state and a strong opponent of illegal immigration who is on Trump's transition team, is likely encouraging demonstrative criminal prosecutions and "showy" workplace raids that would satisfy "people who are just looking for a little show of force."

Trump's "10 Point Plan to Put America First" does include a plan to force Mexico to pay for a wall along the border by reforming the Patriot Act to keep undocumented immigrants from sending remittances home, enforcing trade rules and suspending Visas. But the plan is an "impossibility" said Abraham.
"What is useful for the purposes of mobilization of people in an election is not necessarily useful for governing effectively on behalf of your total agenda," said Abraham. "There are a number of things he wants to do and you don't start with the most radical things first."
Monica Lopez, an 18-year-old senior at Homestead High School, said that if Clinton had won the presidency she would be less afraid of her parents being deported back to Oaxaca, Mexico than she is now of that possibility with Trump set to take office.
Lopez knows that Obama campaigned on a pro-immigrant platform, but deported more than 2.5 million people between 2009 and 2015 through immigration orders.
"If Barack Obama was able to do that with him supposedly helping us, imagine what Donald Trump could do?" she said. "It's scary."
Lopez said her parents are everything she knows, the "backbone" of their family. She lives in fear everyday that her mom won't return from a grocery store run or she won't be there when she comes home from school.
Lopez doesn't believe that Trump knows that fear.
"He doesn't care," she said. "He doesn't care about separating families. He wouldn't know the feeling to separate the parents from the children."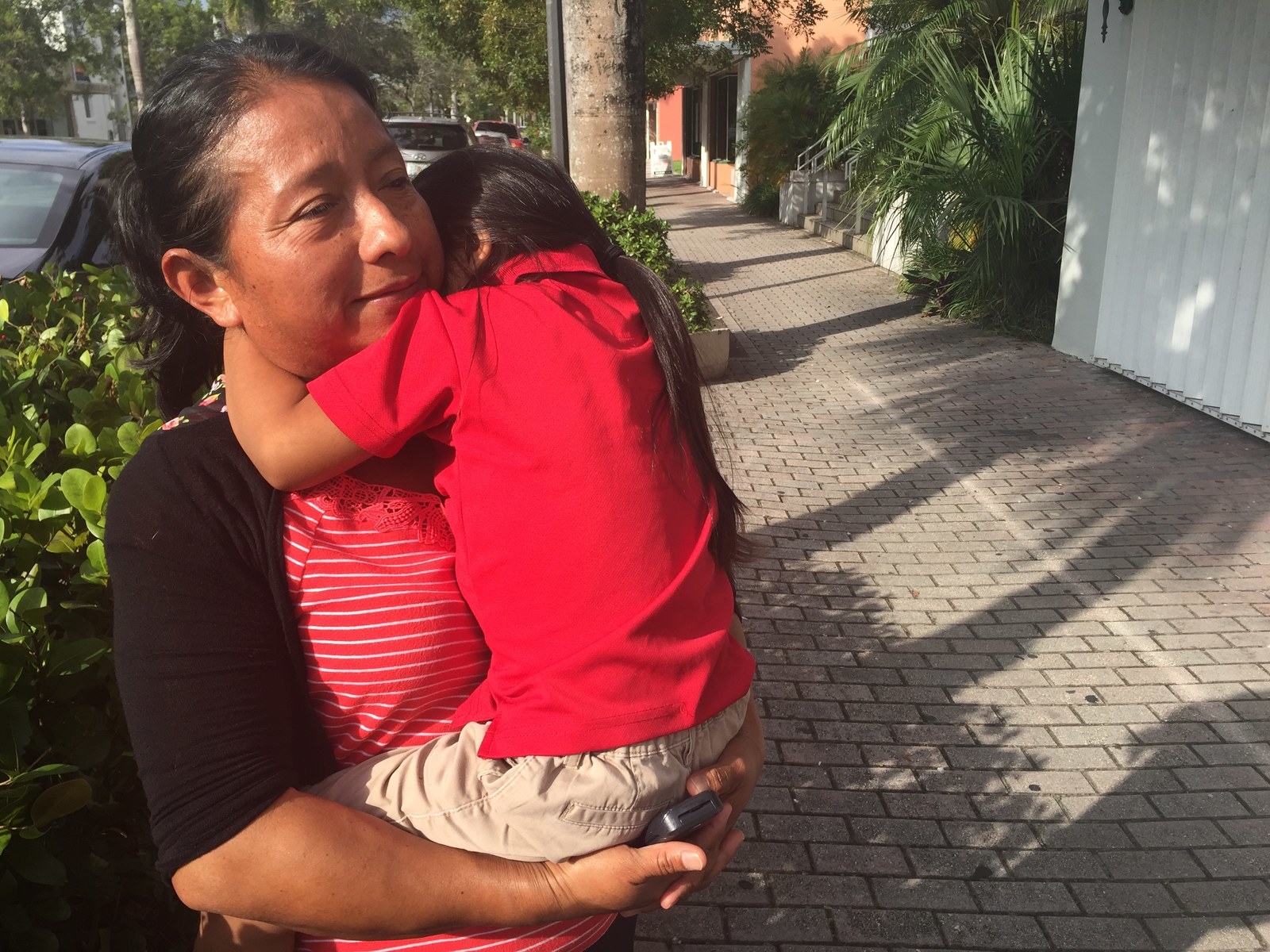 Lucia Quij, a 39-year-old undocumented immigrant from Guatemala and mother of five children, has hope that the country's laws and organizing power will keep Trump from instituting any rash anti-immigrant policies.
"Yes, we are afraid, but the community has to stand up and use our voice and bring justice," she said. "If not, then the country will go down if we don't do anything."

Quij's husband was deported four or five years ago, she said. Her hope stems in part from her faith in the country, but also her role as a mother.
If we just have all this fear the kids will become distressed and cry," she said. "They're children. They need to go forward, go to school."
She also said she has faith in God, who she prays will change Trump's mind about immigration.
"Us as hispanics we enrich the country and make this country greater," she said. "I have hope he will have a change of mind. May God help him to come to a better consciousness."