Uber customers are warning others to be wary of using the ride-hailing app after they say they were charged hundreds in vehicle cleaning fees for messes they claim they never made.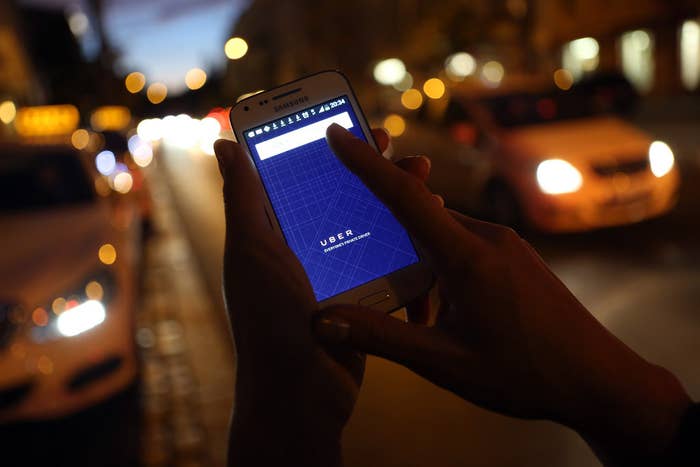 Jordan Hunter, a 22-year-old senior at University of Texas, says she and a group of friends were left stunned after a six-mile Uber ride in Austin left them with a triple-digit bill for what Uber said were cleaning purposes.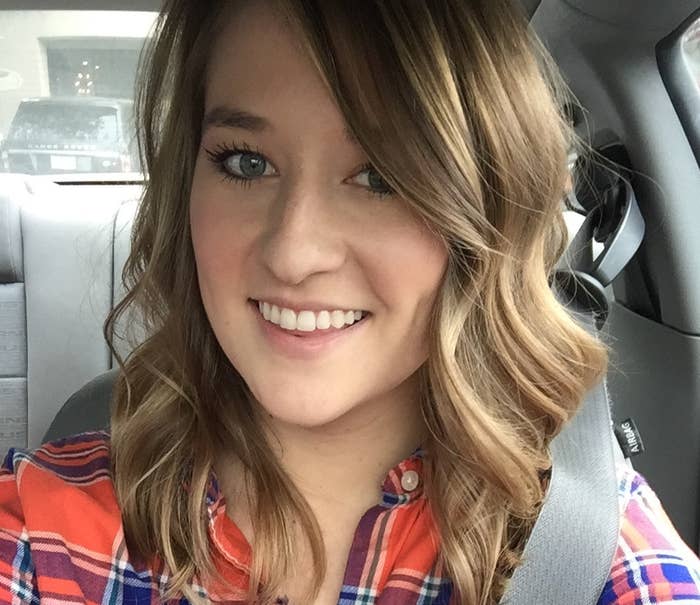 The group of six friends took an Uber home early on Saturday, Feb. 7, Hunter told BuzzFeed News. The friends were irritated by the surge pricing, but were willing to cough up the $68 it would cost to get home safely.
After arriving home, the friends were shocked to see they had been charged an additional $100 for a cleaning fee.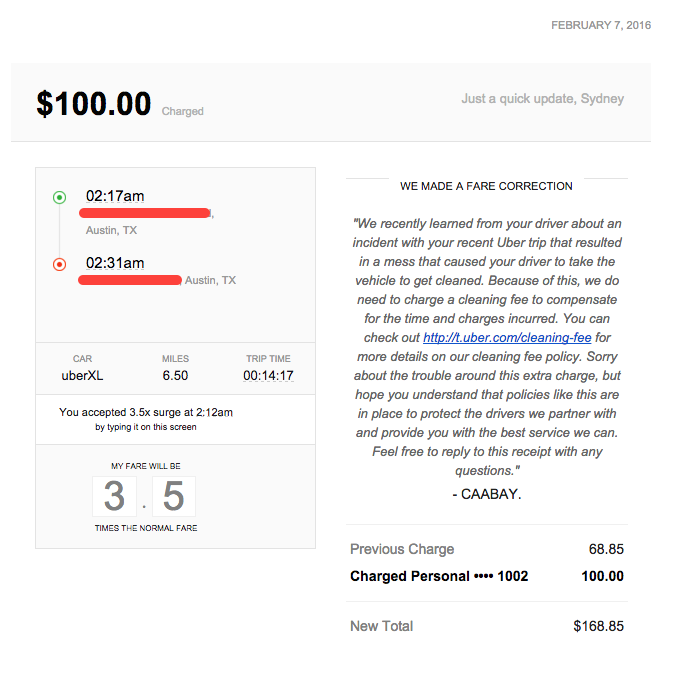 The driver accused the group of leaving vomit in the car that night, but Hunter vehemently denied making any mess.
"No one threw up in the car," she said. "There were six of us sitting close together and we would know. That's when we requested pictures. We also requested time stamps."
Uber sent Hunter and her friends pictures of the supposed mess, but said the time stamp data was not available, meaning there was no way to verify the pictures were taken after the group left the car.
"Your driver specifically stated you were his last trip of the night and also described the party as a group of kids," the Uber customer service representative wrote to the group. "He was also not able to complete any rides after your trip due to the mess left behind."
Hunter said the pictures submitted with the report appeared to be crumbs sprinkled over a swipe of an antibacterial wipe.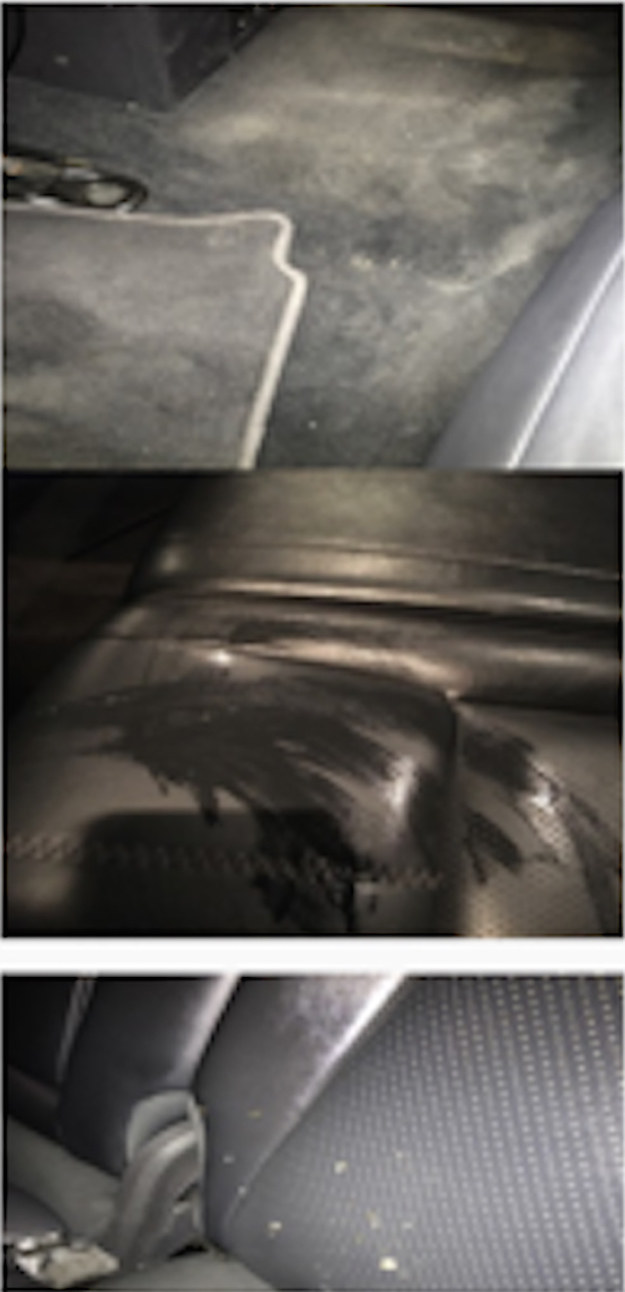 Uber did not refund the fee. Hunter said the group plans to dispute the charge with the credit card company.
Hunter is not the only Uber rider making these claims. Billy Figueroa, a 26-year-old living in Brooklyn, told BuzzFeed News a ride home to the Bronx from his girlfriend's apartment in midtown Manhattan ended up costing $200 more than usual last March.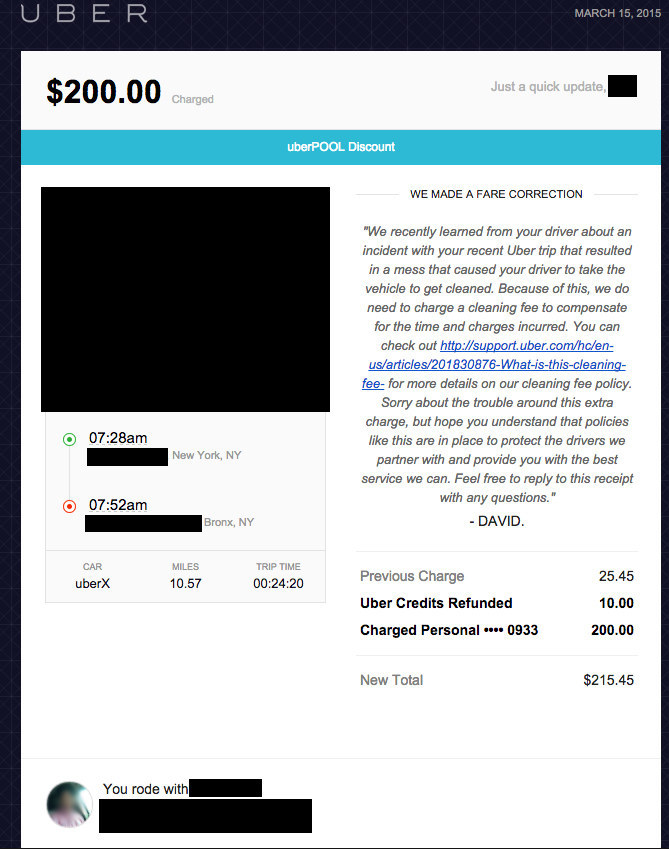 Figueroa said he was shocked by the cleaning fee, especially because he was completely sober during the car ride.
"It was a normal cab ride," he said. "It was just hi and bye. Nothing happened. I was just listening to music on the way home...I thought [the charge] was a mistake."
He says he contacted Uber for photo evidence of the alleged mess and they sent these photos the driver uploaded to the report.
Figueroa said he thought the photos looked odd.
"After looking at the photos for a couple minutes, I noticed the photos were taken at night and he dropped me off when the sun was up," he said.
The reflection of streetlights can even be seen in one of the windows, he said.
He pressed Uber to look into the photos more closely, asking them to confirm the time stamp on the shots with the time of his ride.
"I was just like, 'This is impossible,'" he said. "I don't know what happened."
After a week of going back and forth with Uber, Figueroa said the company refunded the cleaning fee.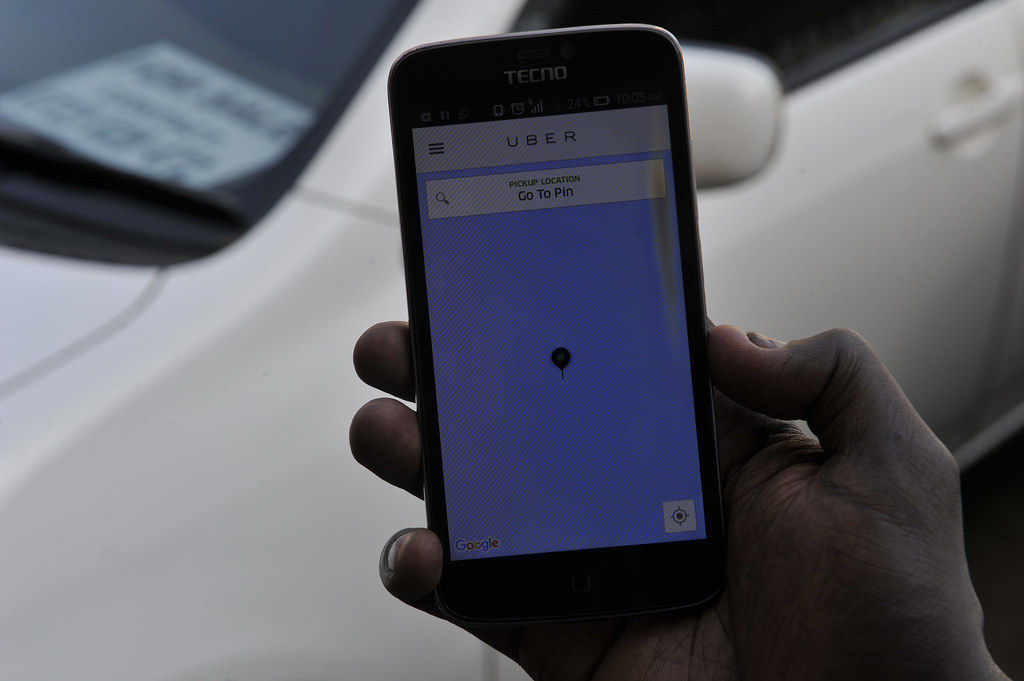 Hunter and Figueroa are not the only Uber riders to allege they were unjustly charged a cleaning fee for a mess they say they never made.
Multiple other people online have complained on social media, accusing their Uber drivers of submitting false reports to collect a cleaning fee.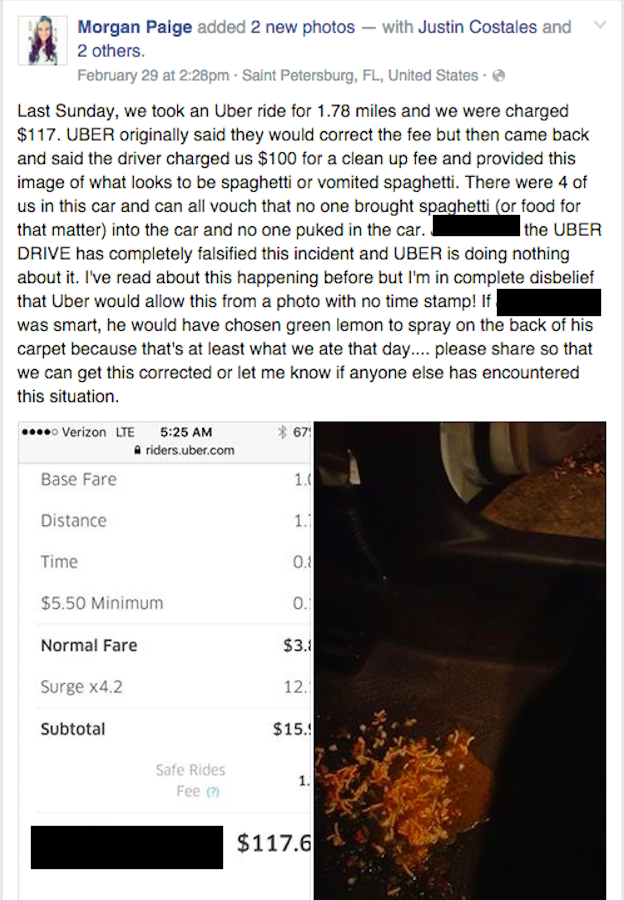 Other people have said online that they were charged a fee for spilling water.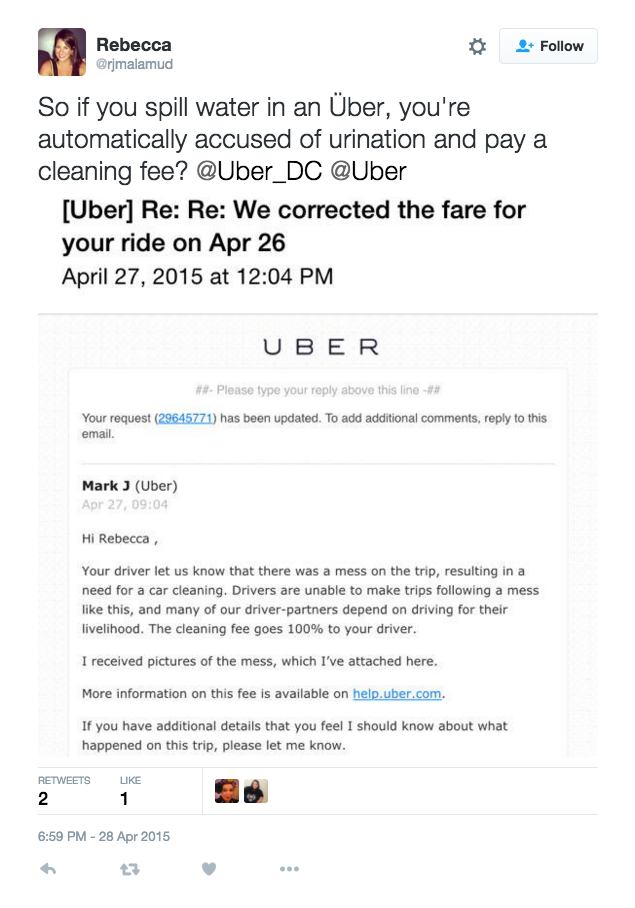 And others have said they got charged for nothing at all.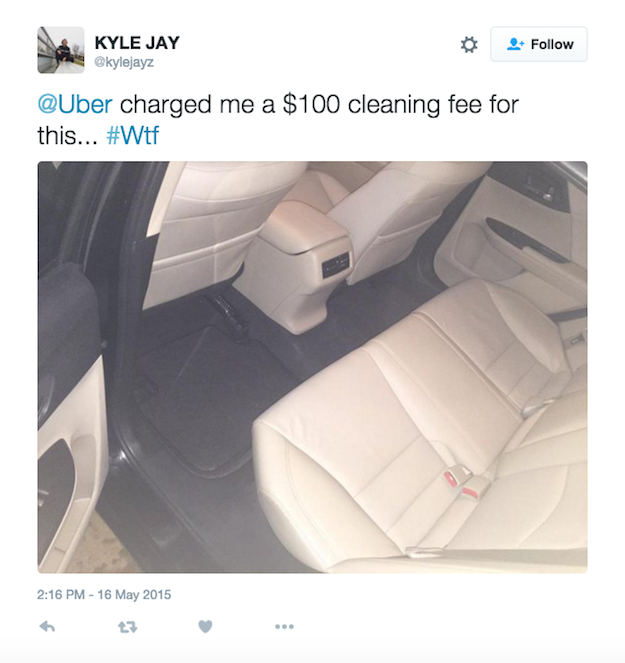 "Uber is horrible they are trying to charge me a $200 cleaning fee and when I got out of the car it was clean, nothing was wrong," one man claimed on Facebook.

The cleaning fee is intended to cover any damage to the car that keeps a driver from doing their job, according to Uber's website.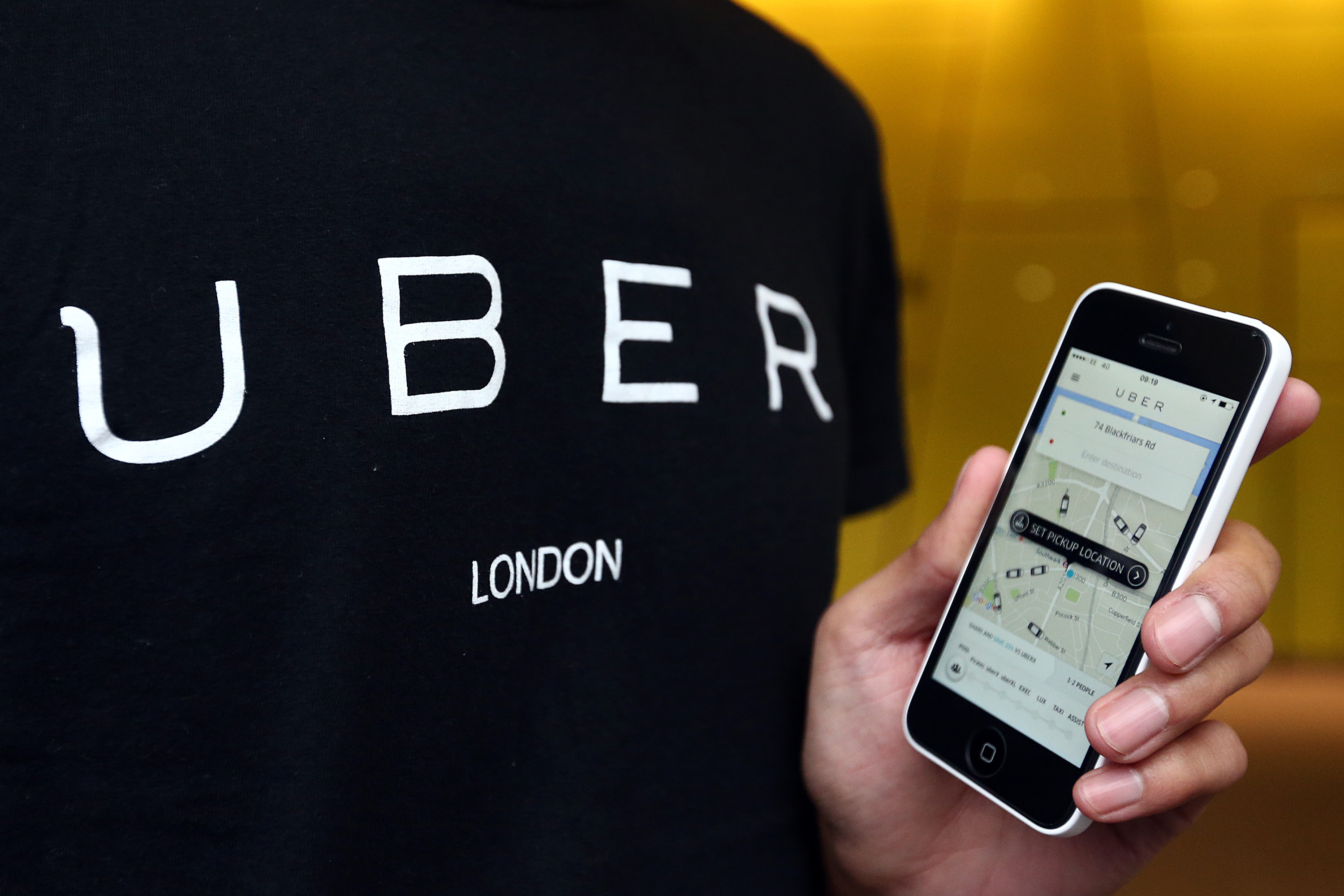 Freddy Hamidzada, a driver with the company in Loudon County, Virginia, said that messes are not only stomach-turning, but put drivers out of work as their car is cleaned of the lingering smell of vomit.
"What the customer doesn't realize is how much time we are away from work," Hamidzada told BuzzFeed News. "That's the part they don't realize, that we physically have to take this car and have it cleaned to the point where there is no odor."
Uber admits that "while it is certainly not the norm, we do find from time to time that there are false reports," according to a statement by a company spokesperson.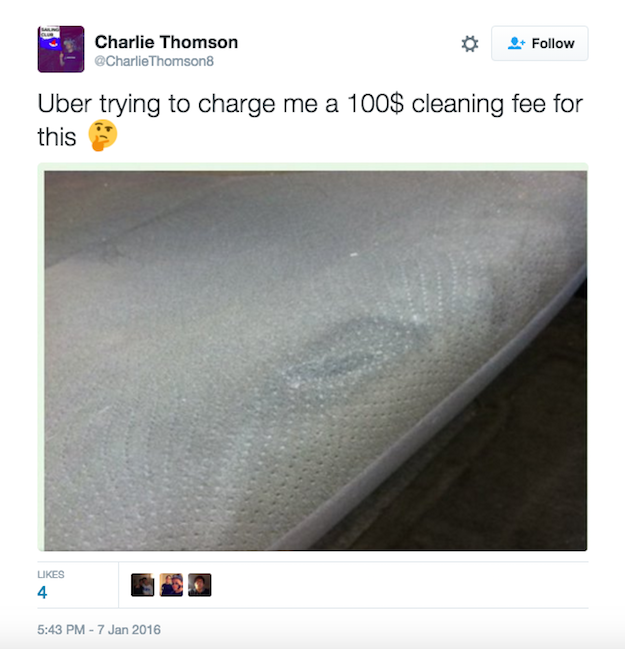 If a charge is in dispute, the company uses any information they have available to verify the incident, including reverse image searches of the reported photos to ensure the pictures are genuine.
It also checks the photos against previous damage reports to check whether they may be the same pictures. Finally, Uber checks the driver's history and overall customer rating, as well as the rating the driver and passenger gave each other for the disputed trip.
The company said it will follow up with the driver if a claim is false and may deactivate their account.
"The system is not perfect," the Uber spokesperson said. "And we always encourage riders and drivers to reach out to us when they feel like something is not right."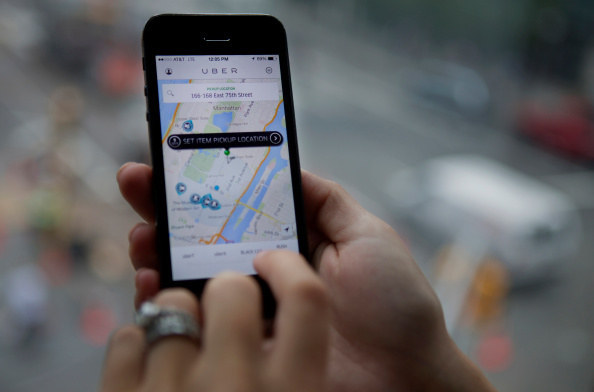 In a follow-up statement, Uber said that this issue only affects a "handful" of customers out of the 1 billion rides the company had logged at the end of 2015.
"When these issues occur, we always investigate them," the statement said. "But the real problem here, is for drivers. When people vomit — or worse — in the back of their car, it affects their ability to earn money. This happens frequently and we're disappointed that BuzzFeed has chosen to write a story about the wrong problem."
As for Hunter, she and her friends have vowed never to use Uber again. She said she's told her other friends and family not to use the service.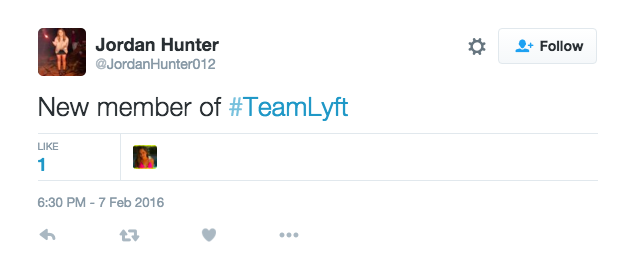 "It's such a frustrating situation and was handled really poorly," she said. "We were basically accused of lying and to me that's disgusting. I have more respect for people's space than that. It's really frustrating."