Donald Trump supporters and opponents clashed outside of Anaheim City Hall in California on Tuesday where five people, including an 8-year-old girl and an 11-year-old girl, were stung with pepper spray by a demonstrator, the Anaheim Police Department told BuzzFeed News.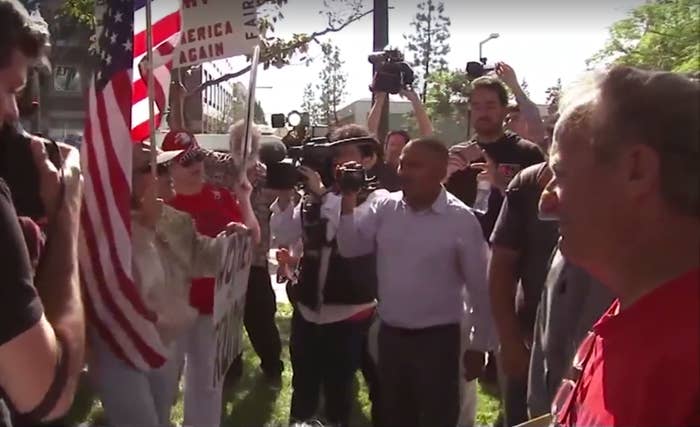 There were no serious injuries and no arrests were reported, Anaheim Police spokesperson Sgt. Daron Wyatt said.
The demonstration took place ahead of a scheduled city council meeting where members were due to vote on a resolution to condemn Trump's divisive rhetoric.
Video captured by FOX 11 News shows a Trump opponent pushing a bullhorn into the face a Trump supporter as tensions rise between the two sides during the demonstration. A woman, who appeared to be a Trump supporter, also set off a Taser toward the opponents' side.
At one point during the demonstration, an opponent set off pepper spray aimed at the pro-Trump crowd, affecting five people including the two children, said Sgt. Wyatt.
Paramedics treated the two girls and one other person at the scene, said Sgt. Wyatt.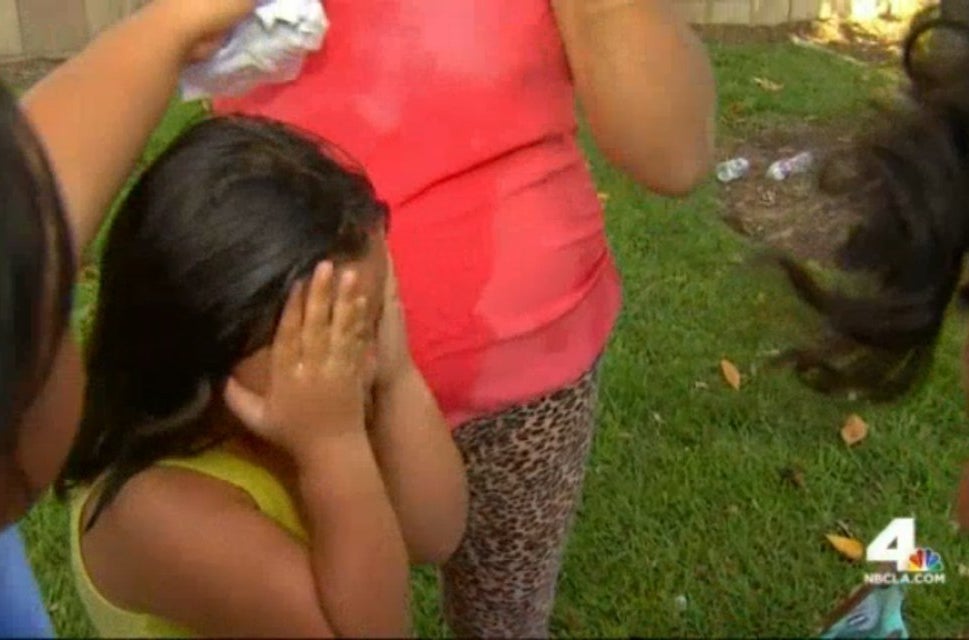 A woman wearing a red "Make America Great Again" hat helped to comfort the girls, who were crying and complained of pain in their eyes and mouths, according to the AP.
The man who pepper-sprayed the crowd fled and police are still searching for him, Sgt. Wyatt said.
The arguments within the demonstration continued during the public comment period over the resolution to condemn Trump's contentious remarks — which have been viewed as hostile towards Mexican immigrants, Muslims, and other groups — as contrary to constitutional principles and Anaheim's "guiding principles of inclusiveness and kindness."
The council eventually voted 3–2 to take no action on the resolution.