Donald Trump Didn't Bow His Head For Justice Scalia And People Were Mad
"Because of course he bows for no one."
Businessman and Republican presidential candidate Donald Trump showed on Saturday that he lowers his head for no one.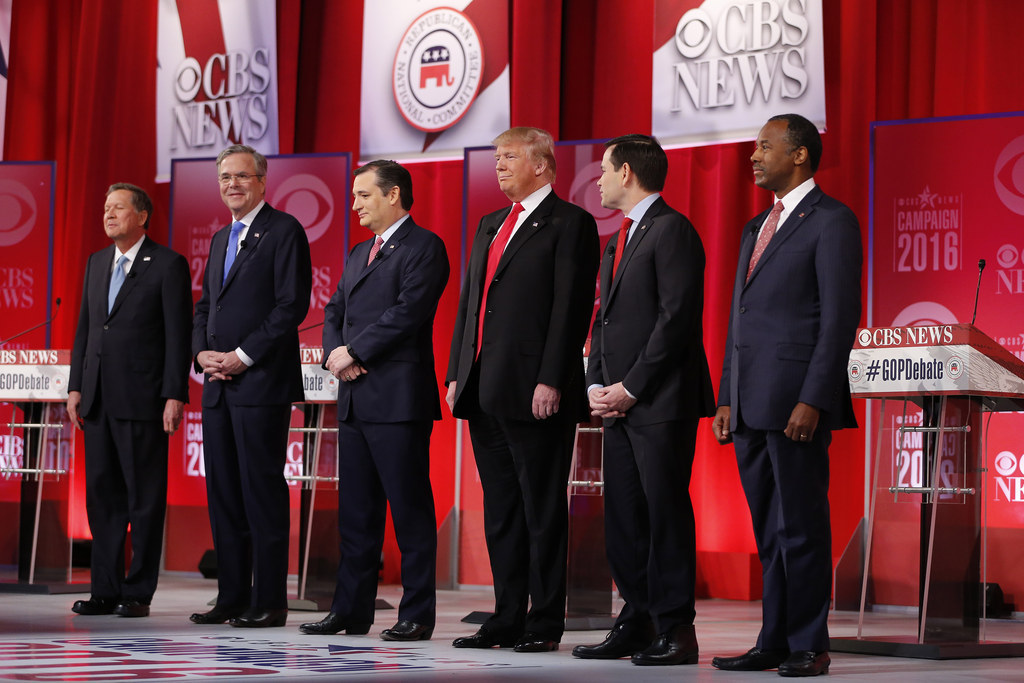 Trump was the only candidate at the South Carolina GOP debate to not bow his head during a brief moment of silence for Supreme Court Justice Antonin Scalia, who died just hours earlier Saturday.
Scalia, a conservative, was first appointed to the Supreme Court by Ronald Reagan in 1986. He was the court's most prominent originalist, adhering to a strict interpretation of the Constitution.
The five other GOP presidential candidates lowered their heads before the debate in a moment of silence for Scalia. But Trump kept his head up and hands folded.
CBS
He eventually closed his eyes, but kept his head up.
Some people didn't quite understand what happened.
Other people didn't question what they saw and had some choice words to describe Trump.
Other people saw it as a power move.
"Because of course he bows to no one," said one person.
One person said, "Guess prayer is beneath him."
Other people questioned how this possible power move might shape his chance at winning over South Carolina.
Donald Trump bows his head for no one.