The people of Wray, Colorado, were struck with a rare tornado over the weekend that injured five people and destroyed homes.
But this potentially life-threatening storm didn't stop two high school sweethearts from snapping a couple of pictures on Saturday before heading off to prom.
Charlie Bator, 18, and Ali Marintzer, 15, told ABC News they were taking prom photos at Marintzer's home on Saturday when a siren went off. When the alarm ended, the couple went outside and saw the twister in the distance.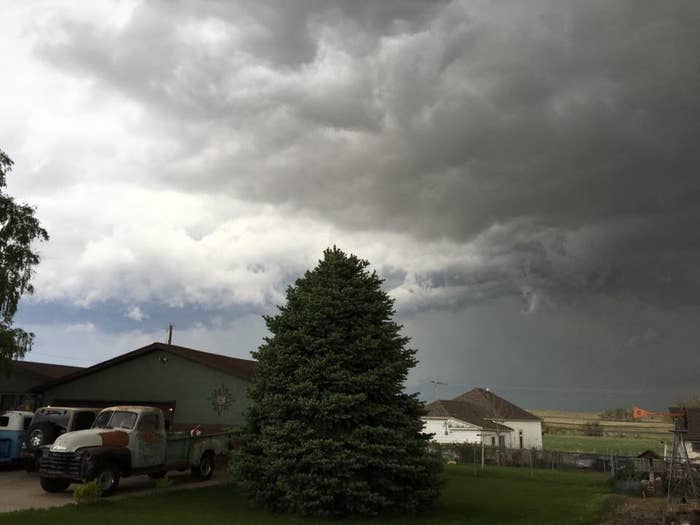 Marintzer's mom, Heidi Marintzer, bravely agreed to step outside with the dapper couple to take this epic prom photo.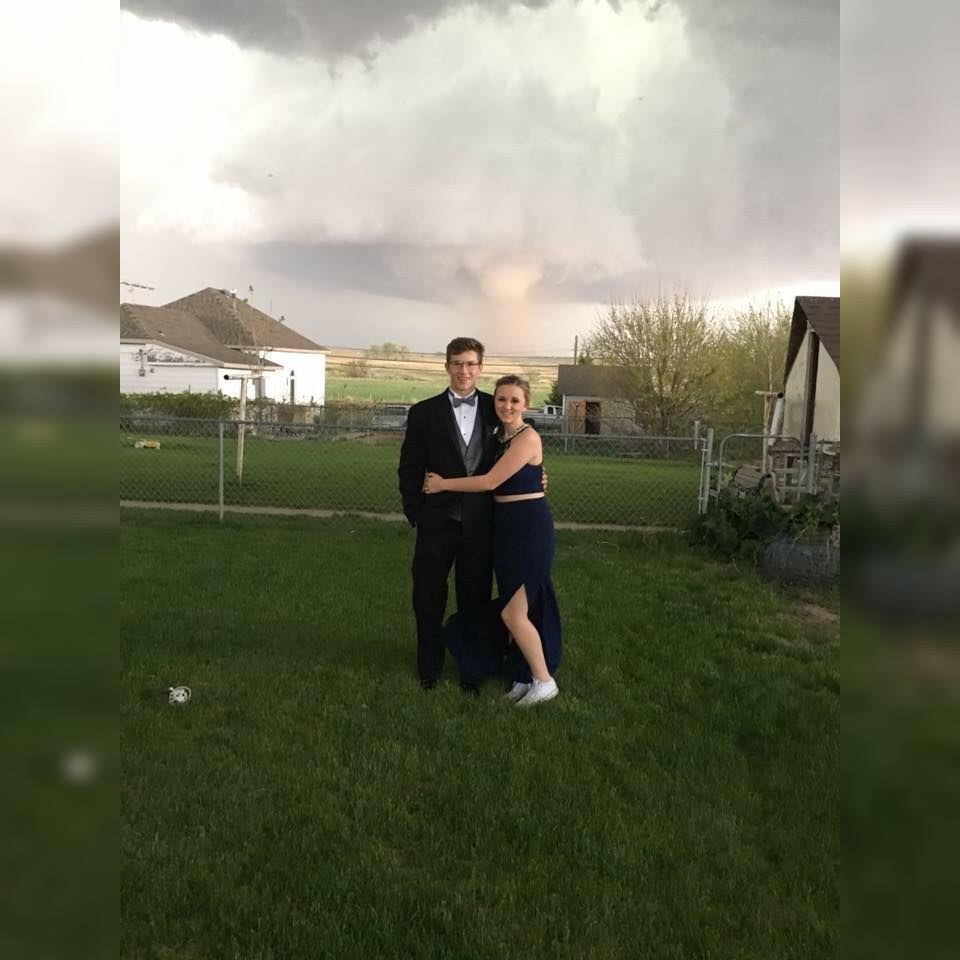 "It was far enough away that we knew we were going to be OK," Bator said.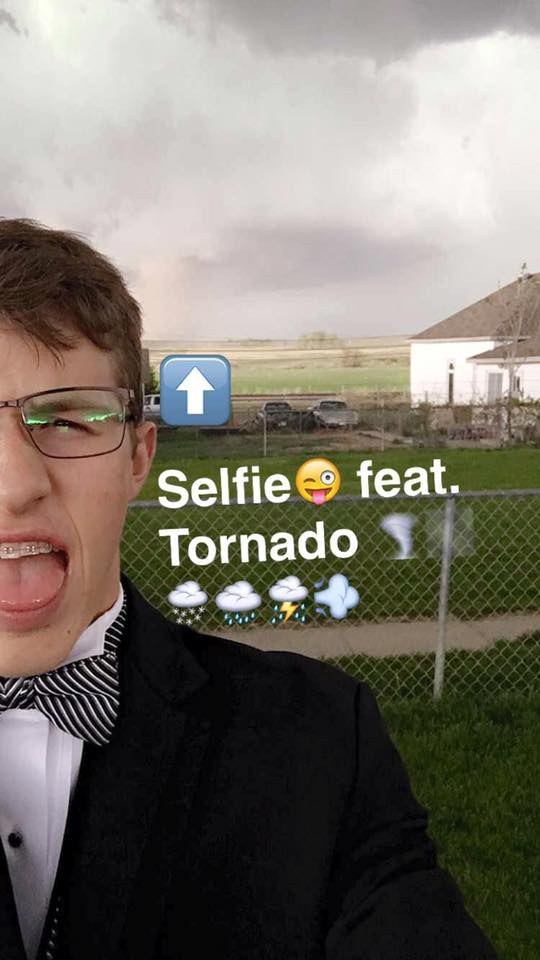 Marintzer estimated the twister was about three miles away from their home before they took the picture.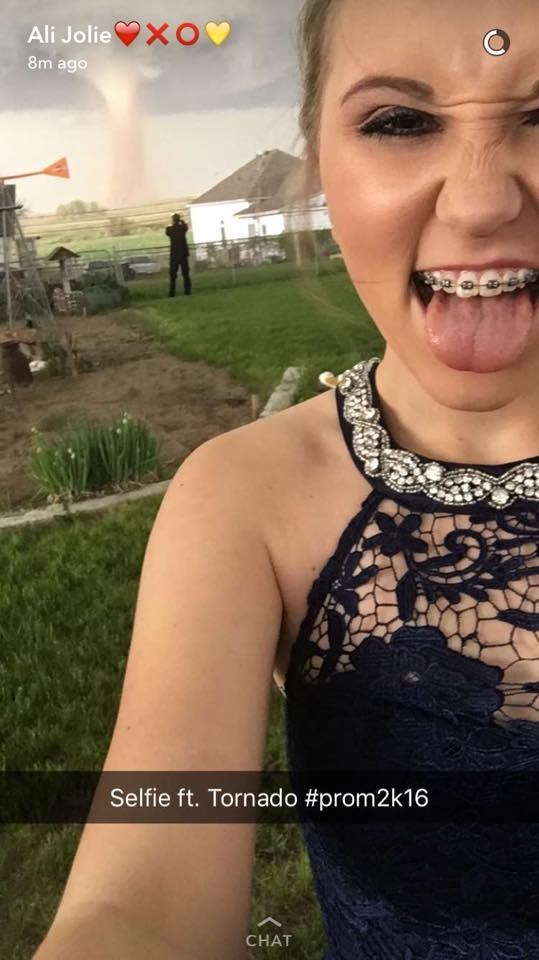 "I knew they'd be safe," she said. "They went on to the prom and had a fabulous night."