A herd of thousands of fuzzy farm animals got a sheep thrill when a flok broke free from their caretaker and jaunted through a Spanish town on Monday morning.
Local police in Huesca, Spain, said in a statement on Tuesday that officers received a call at around 4:30 a.m. local time of "hundreds of sheep walking loose down Martínez de Velasco Avenue."
Police posted video of the mutton march on its YouTube and Facebook pages, which have collectively gained more than 46,000 views.
People were totally enthralled by the whole scene calling the fleet of sheep "graceful" and beautiful.

"Good morning neighbors," said one person who shared the video. "Tonight we came for a visit."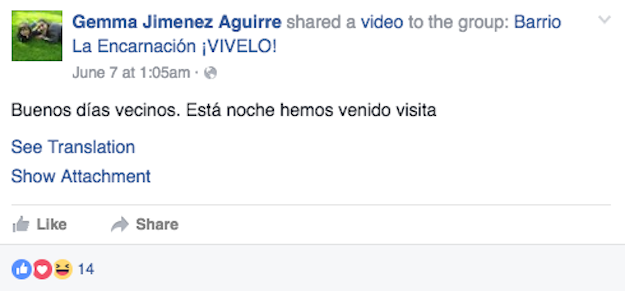 Some people said the sheep may have just been confused about election day. Spain's general elections will be held on June 26.
Other people simply said, "This is #Huesca."

Huesca local police said after a few minutes they were able to find the shepherd who gathered the herd and redirected them to the area where they escaped earlier.