Thousands Of Students Skipped School To Celebrate The Broncos Super Bowl Win
Denver students suddenly came down with "Bronco-itis" and "orange virus."
Sports fans often celebrate any major victory by their beloved team as an unofficial holiday. But some parents took it a step further on Tuesday, when they took their kids to Denver's Broncos Parade instead of school.
The parade was organized by the city to celebrate the Broncos' 24-10 Super Bowl 50 win over the Carolina Panthers on Sunday.
Denver Public Schools told BuzzFeed News that 24,152 students were absent from one or more class periods on Tuesday. That means about 26% of enrolled students were absent.
Denver Public Schools reported Tuesday's absences were about 10,300 more than were recorded last Wednesday and about 9,200 more than were absent Monday, spokesperson Will Jones told BuzzFeed News.
The district has about 91,400 enrolled students, according to its website.
Denver Public Schools operated on a regular schedule on Tuesday and "encouraged our students and staff to show their support by wearing Broncos orange or blue, as permitted by school dress codes," Jones said.
"We did, however, encourage our principals to grant requests from parents for excused absences," said Jones. "If families wanted their children to participate in the celebration downtown, we asked that they contact their child's school and let school leaders know they were seeking an excused absence."
Students who didn't attend school without family notification were given an unexcused absence.
Kids at the parade on Tuesday told CBS Denver that they came down with a curious range of illnesses including "Bronco-itis."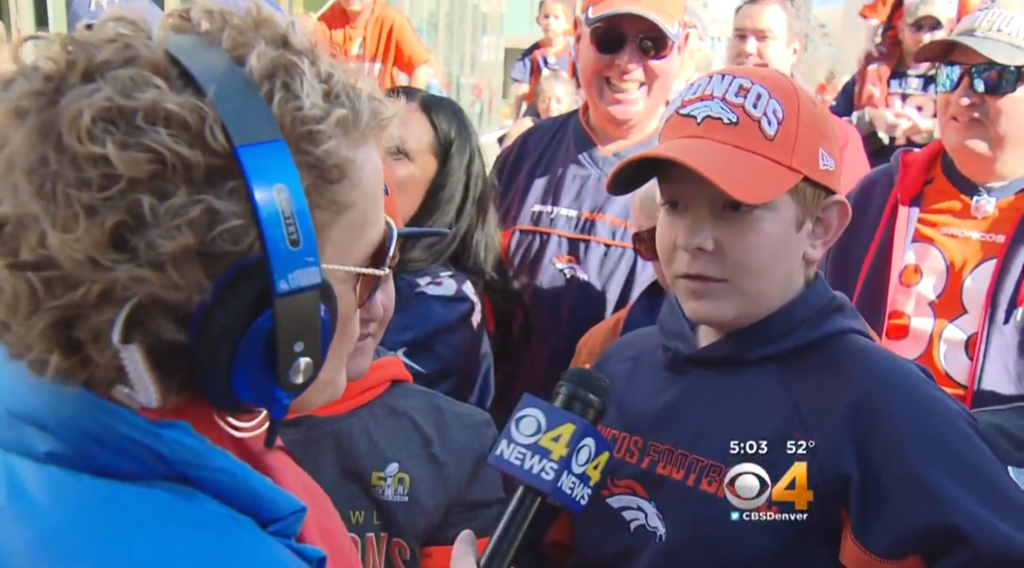 "I have orange virus," said one kid.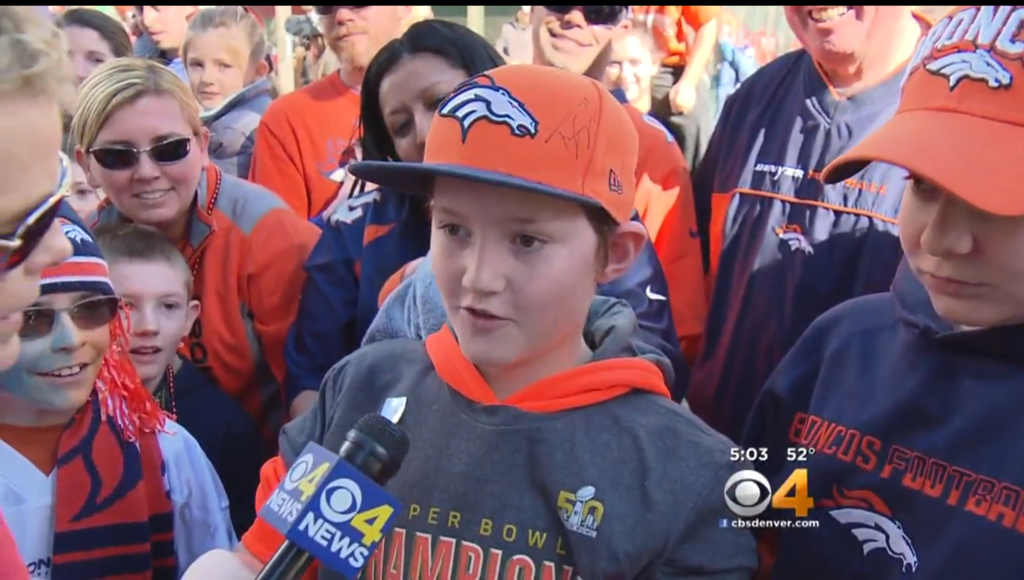 "Yeah, I got blue pneumonia," said another kid. Sounds serious.
But not everyone decided to skip school for the big celebration. Some students considered actually showing up to class.
It was a lot to consider. Ditching class could lead to some awkward run-ins.
Other students went to class and caught the parade thanks to technology.
Although with just under one third of students absent from school, it sounded kind of lonely.
Some parents were happily on board with excusing their kid from school. "So glad I didn't have to beg my parents to let me miss school to experience the parade this time," said one student.
Some parents even said they felt "irresponsible" for sending their kids to school instead of taking them to the parade.