This Sea Lion Browsed A Beach Gift Shop Like A Boss Tourist
The sea lion eventually left without any printed shot glasses or "Wish You Were Here" postcards.
Store manager Rachelle Agosti was the only staff person at the store that evening when she heard a noise coming through the stairwell, she told BuzzFeed News
The store charges visitors to walk down the stairwell to a cave below. But Agosti said no customers had gone down into the cave.
"I heard it coming up the stairs and I was really confused about what that could be," she said. "That was a little startling until I saw it come up the stairs a few steps."
The sea lion appeared to be healthy, said Agosti.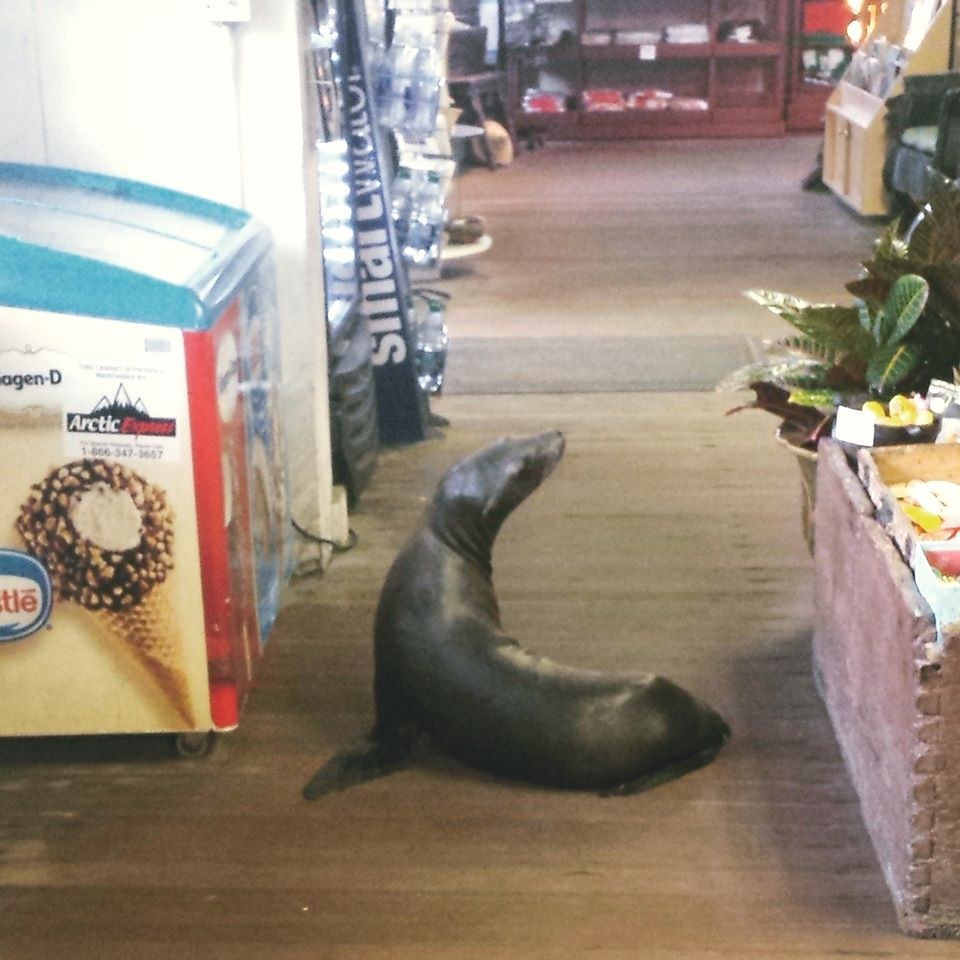 "It seemed a little confused, a little scared but not too badly," she said. "I've seen a lot more that were more scared and lot less healthy."
The video appears to show the sea lion poking around the store like any traveling tourist.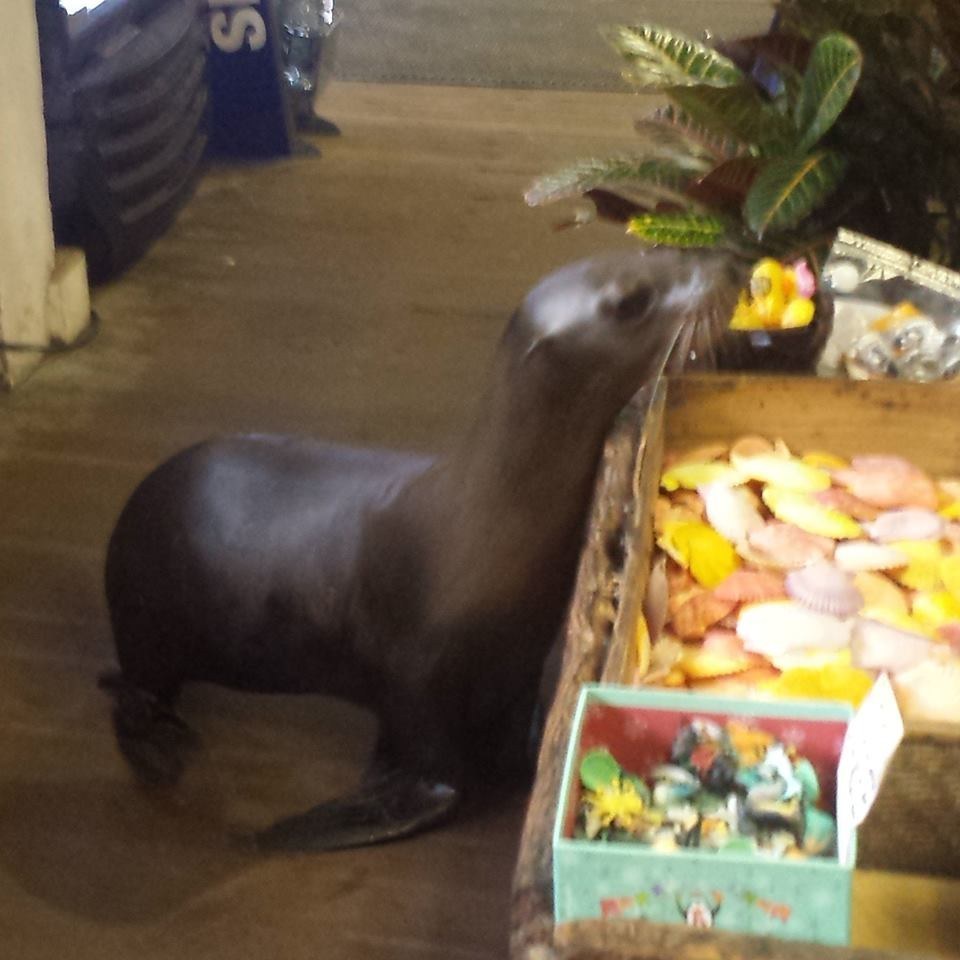 "Can I see that visor in a medium, please?"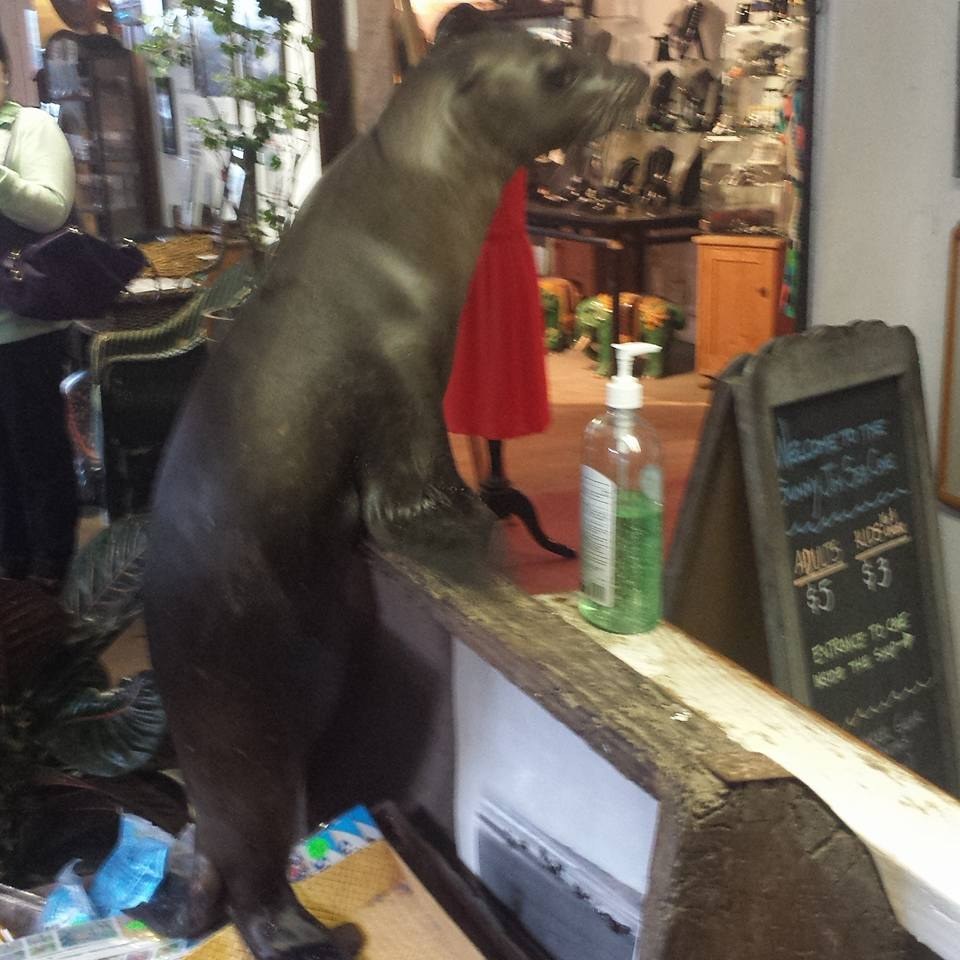 Meanwhile, Agosti said the store's cat watched the sea lion from a chair.
After it spent about 10 minutes in the store, Agosti and two other customers shooed the sea lion away by banging metal cans together and tempting it with the cat's salmon.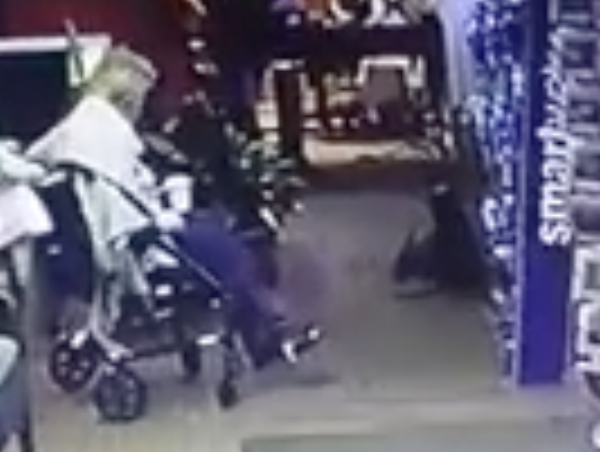 The sea lion hopped into the store's backyard and down a cliff where other sea lions gather to sunbathe.
The sea lion climbed the entire 145-step stairwell that connects the store to the Sunny Jim Sea Cave. Agosti said it is about six to seven stories from the store to the cave.
Agosti said that in the gift shop's entire 113-year history a sea lion has never made it successfully into the store. One sea lion got to the entrance of the store from the stairwell five years ago, but turned around when the owner opened the door.
"It definitely made closing the most interesting I've had here," said Agosti.