The fathers at the Optina Monastery in Kozelsk, Russia, still practice the ancient rituals of their early 19th-century elders.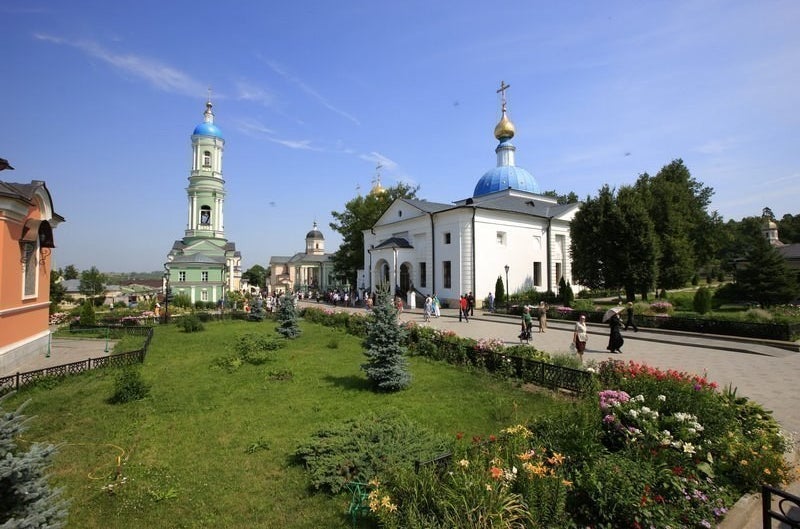 A video posted by the monastery on Tuesday shows Sergey Kuzmich, 65, a father there for 20 years, leading the daily blessings along the grounds.
Following Kuzmich through the snowy yard are the monastery's 10 cats, who live in the complex. The felines get blessed along the way, too.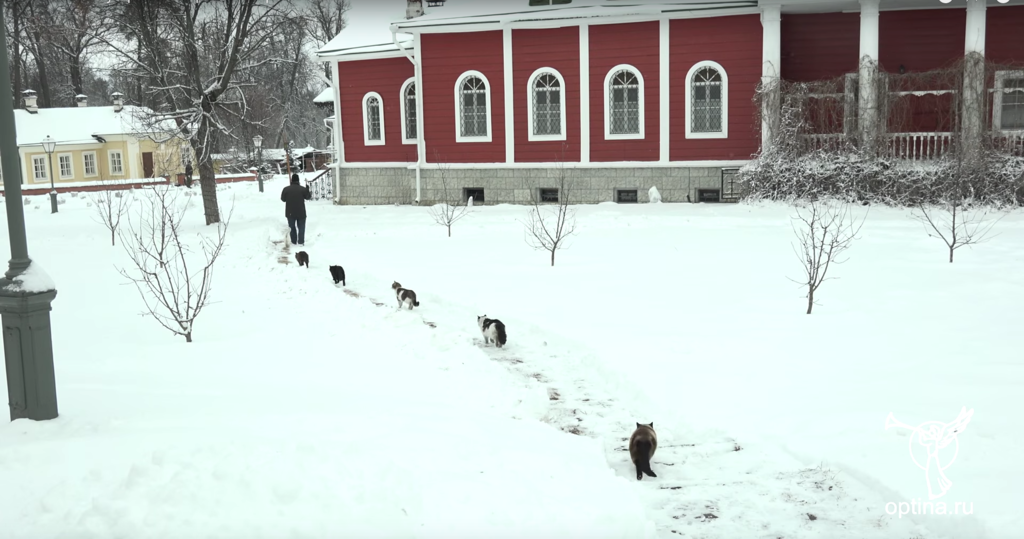 Cats have lived at the monastery since it was first founded in the early 19th century, the monastery's website editors told BuzzFeed News.
"Nobody calls for cats in any specific way," said the editors. "They follow this procession all by themselves."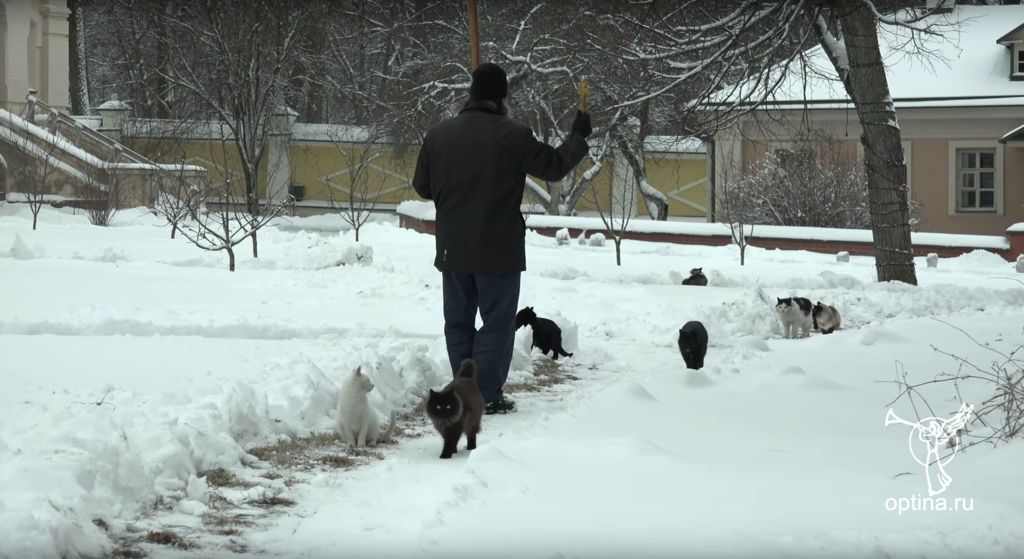 The daily blessing is intended for the people of the monastery, but the cats follow the procession on their own.
The cats are a consoling presence at the monastery.
"We let them live here because we feel their misery," said the editors. "Plus they also protect [the] monastery from rats, mice, and forest snakes."
And they're pretty cute.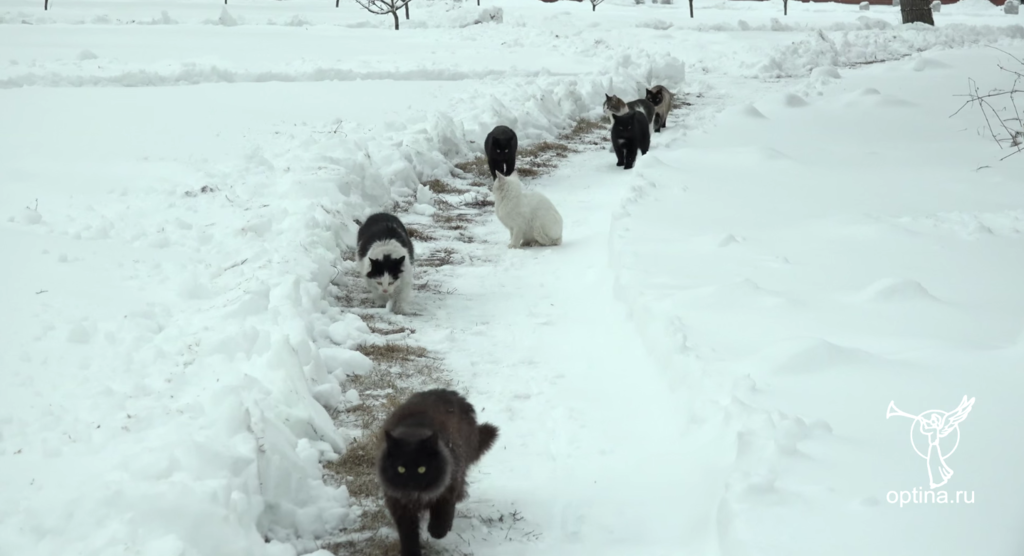 "We want this video to bring people [into a] good mood," said the editors.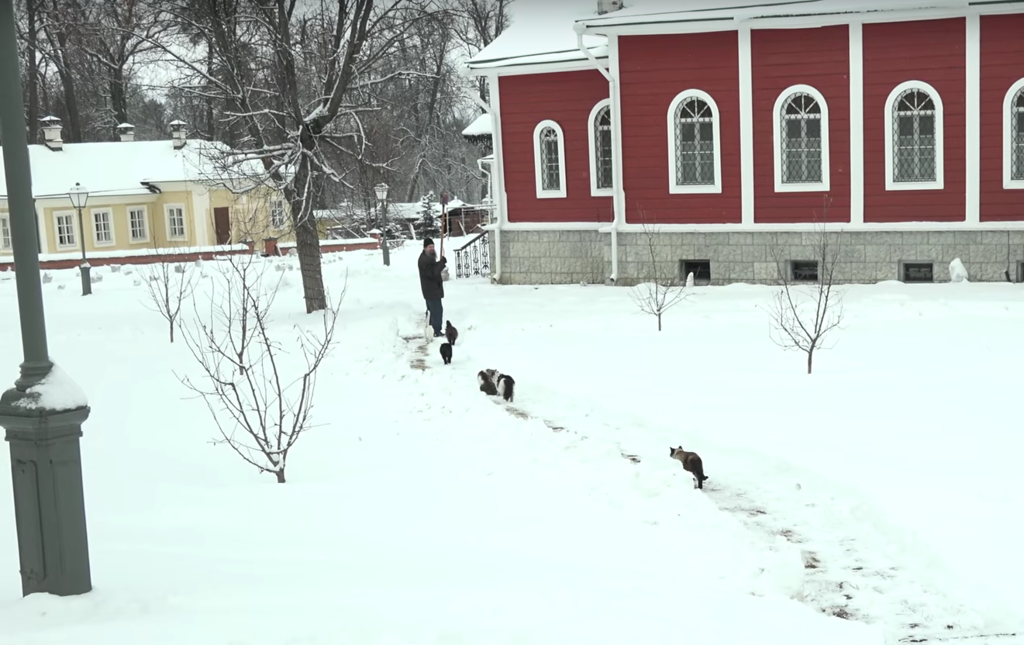 "There is so much bad and terrible news now in the world," they added. "So we just wanted to show something simple and kind."
Translation provided by BuzzFeed's Victor Stepanov.