A couple of weeks ago, a ticket salesperson at the Grayson Stadium in Savannah, Georgia, found this 7-week-old puppy with no tags, collar, or microchip crying alone in the parking lot.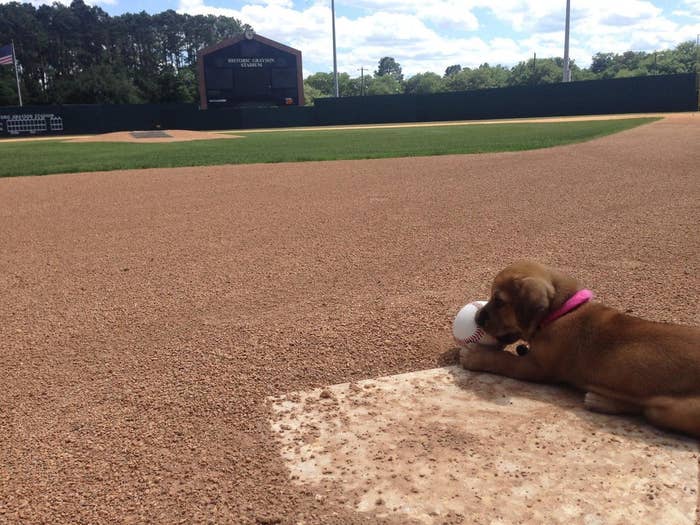 The Savannah Bananas, an amateur baseball team based at the stadium, saw an opportunity to expand the team with the pup.
The team announced on Tuesday that the team president, Jared Orton, and his wife adopted the pup. They named her Daisy and said she will will work alongside the rest of the Bananas as its first "bat dog."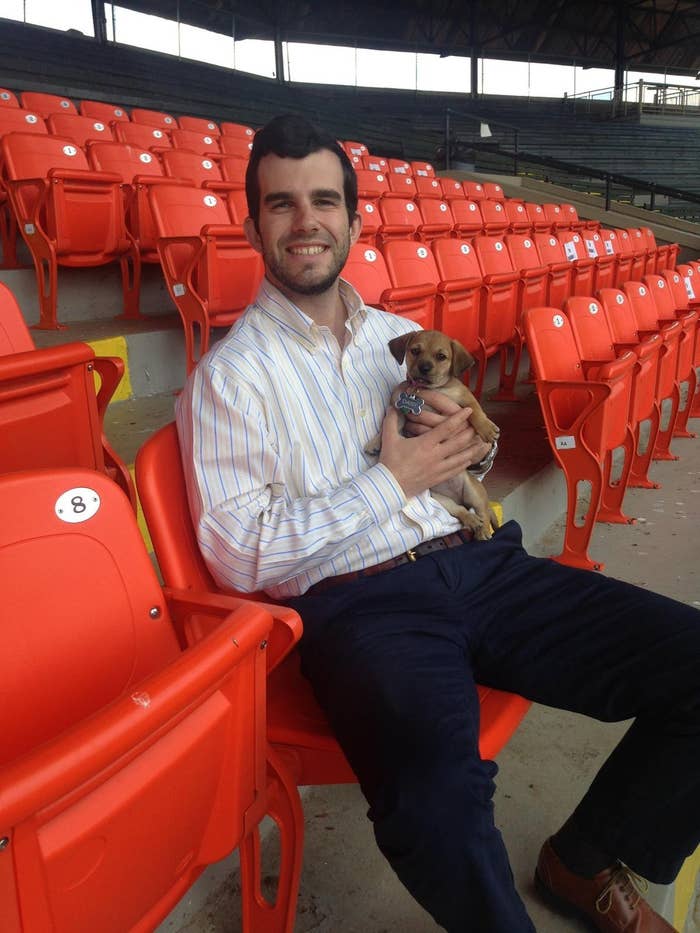 Orton told BuzzFeed News that making Daisy a part of the family was a "no-brainer."
"She has to be part of the family now," he said. "We thought making her part of the Savannah Bananas family would be pretty fun."
As the team's first bat dog, Daisy will undergo training to learn how to fetch baseballs and pick up bats from the field.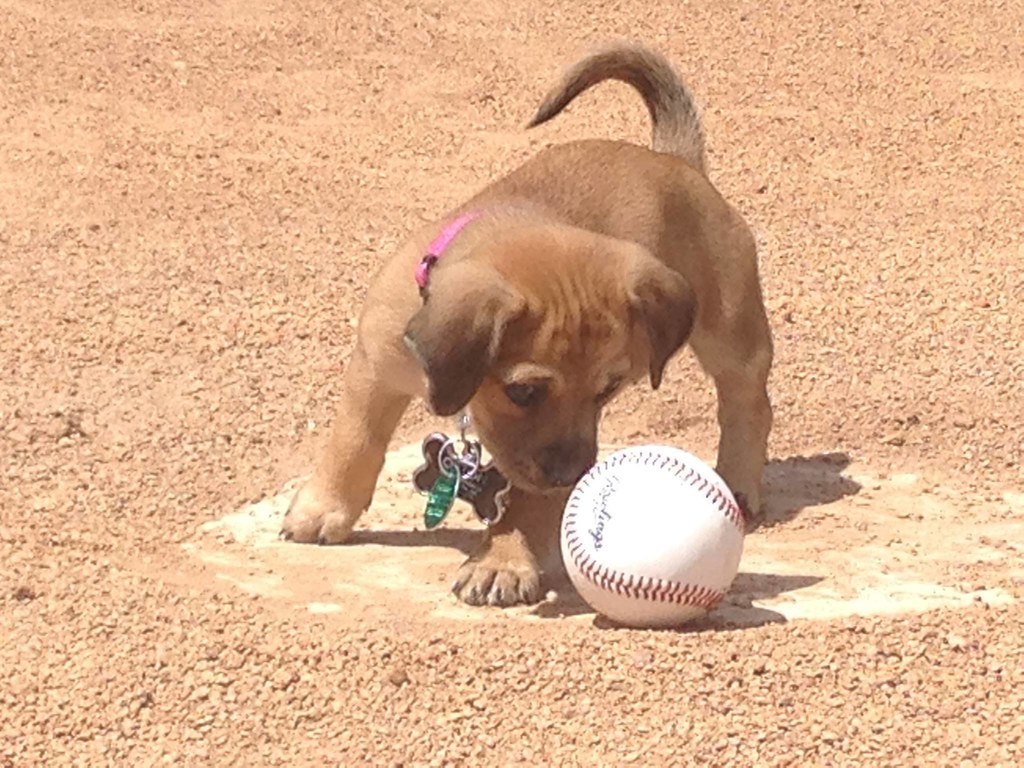 "We still don't really know how big she's going to get," said Orton. "In the next year or so we'll have an idea of her size and what she can do."
For now Daisy is more of a customer service dog. She's always eager to greet everyone who comes into the stadium's front office and loves hanging out with fans.
"She also certainly wants to put on a show," said Orton. "So I think it's perfect."
The Savannah Bananas open their season at the Grayson Stadium on June 2.