This Police Department Turned "Hotline Bling" Into A PSA About Saving Parking Spaces
"You need to call us from your cellphone late night when you see that cone."
People in Philadelphia have a long tradition of placing odd items in their freshly shoveled parking spaces on the street, Sgt. Eric Gripp with the Philadelphia Police Department told BuzzFeed News.
People place the items in public parking spots outside of their homes to save the space while they are out at work or running errands, explains Sgt. Gripp.
Sgt. Gripp, who has worked with the Philadelphia Police Department for 14 years, said he has seen a number of strange items people place in their spots.
Some people deeply covet their hard-earned snow-shoveled parking spot possibly even more than they covet their ability to walk.
Sgt. Gripp told Buzzfeed News said the odd items placed in saved space have led to police calls to resolve fights between angry neighbors.
Sgt. Gripp said he has been dispatched to numerous residencies where fights have broken out between neighbors or tires have been slashed and destroyed.
As part of the department's #NoSavesies campaign, Sgt. Gripp produced a parody of Drake's "Hotline Bling" that he hopes will remind Philadelphian drivers that parking spots are shared public spaces.
The song reminds car owners "that parking spot's not yours alone."
The Philly police say people "need to call us from your cell phone late night when you see that cone."
Sgt. Gripp said that it is safer for a police officer to remove a cone, or any other item put in a public parking space, than a neighbor because it can lead to fights.
But even better, said Sgt. Gripp, would be to stop placing items in shoveled parking spaces. It could lead to a criminal or motor vehicle citation.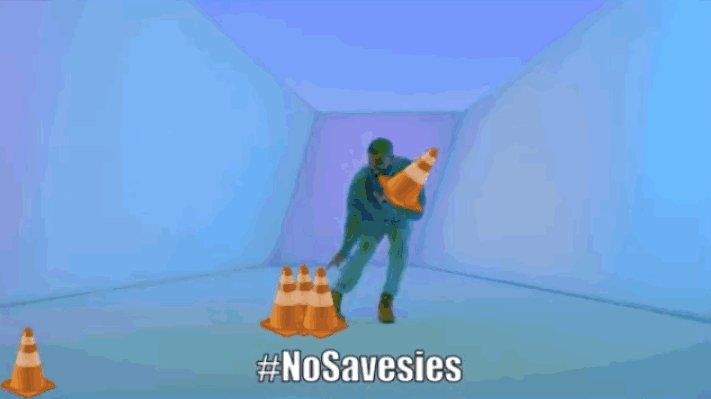 "Believe me police everywhere have better things to do," he said. "I hate to say that because we live in the city. We know what it's like to shovel out of a parking spot but at the end of the day the law is the law and we can't have people fighting over a parking spot."