The Kirtland Police Department in Kirtland, Ohio, took to Facebook on March 31 to find the owners of a stray dog found along a road in Kirtland.
Weeks went by, and no one came forward to claim the dog, who appears to be a pitbull mix.
The staff at the police station slowly fell in love with the big pooch.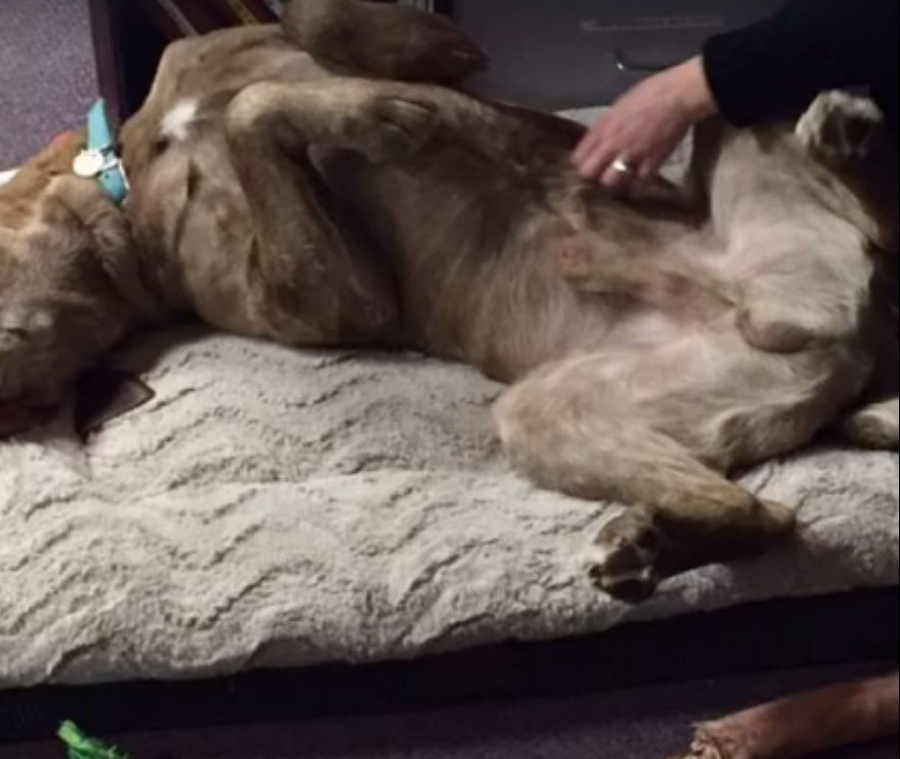 "We tried to find the owner of this marvelous animal to no avail," it wrote in a Facebook post. "JD has fit into the environment as though he were here always."
Along with spending time with Kirtland officers, JD will also work with other public departments including the Fire Department, according to KVUE.
"We are happy to have him in our department and our lives," said the department. "He loves everyone and we love him."
CORRECTION
The Kirtland Police Department is in Kirtland. A previous version of this article misstated the city.