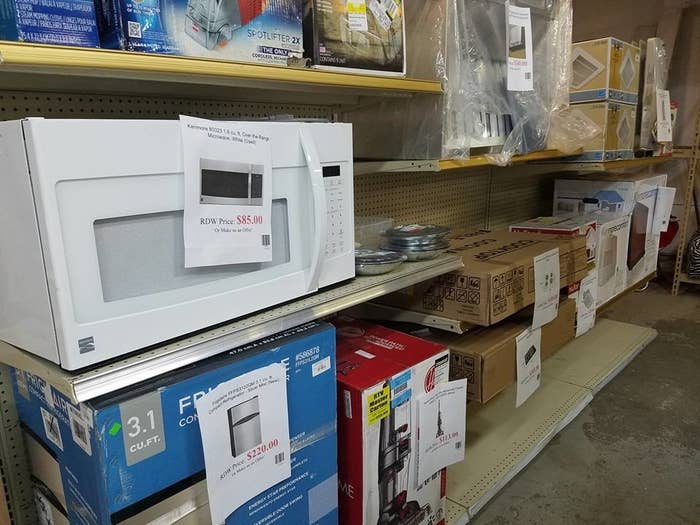 The holiday season is over, but unwanted gift return season is in full swing. An estimated 5.8 million items will have been shipped back to retailers in the first week of 2017 alone, according to UPS — up by about 800,000 from last year's tally.
But once that tight pair of shoes or wrong-colored sweater makes it back, its second life begins. Waiting at the other end of this flurry of returns is an entire ecosystem of bargain businesses that buy those returns by the truck load — literally — and resell them on the cheap to consumers.
What begins its retail life on the shelf at Target or as a top seller at Amazon can end up being bounced through that discount ecosystem, making its way through middlemen to savvy eBay sellers, dollar store, and traveling flea-market vendors.
"It's kind of like a circle of products," said Shawn Smucker, the owner of Kingdom Supply in Schaefferstown, Pennsylvania. "There's a whole secondary market, that many people don't even know exist. People don't think about when they take back something where it goes. It could end up in the same hands, hypothetically."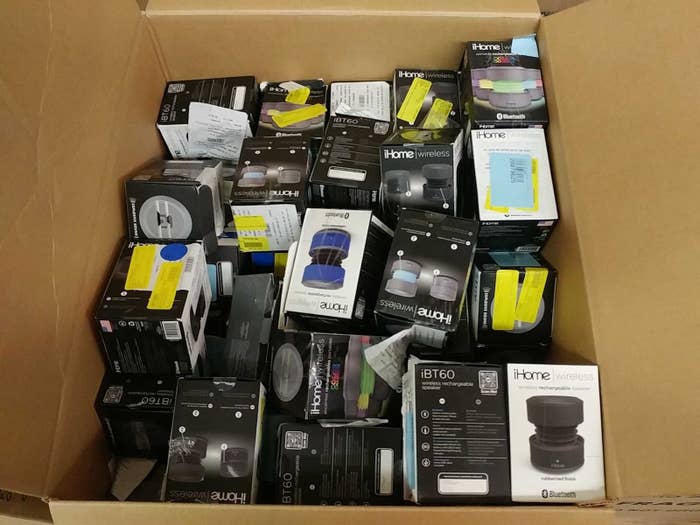 Smucker's company buys 20 truckloads of gear at a time, with "truckload" being an actual measurement in this business. He focuses mainly on electronics, buying returns from stores like Sam's Club, Target, and Walmart, who sell them on through middlemen. These cell phone cases, headphones, speakers, and DVD players are then refurbished and sold in blocks of 200 to 1,000 units at a time to other businesses in the US and as far as India, Africa, and Australia.

"All returned items, especially around Christmas time, get deals because there are so many Christmas returns," he told BuzzFeed News. "This is the time business goes up."
Smucker told BuzzFeed News his business did $750,000 in sales in the last three months, up slightly from the same period in 2015.
Real Deal Warehouse in Sevierville, Tennessee, is one store where all this stuff ends up. Jay Roberts founded the company in 2012, and has been buying truckloads of returned products from toys to tools since 2013.
He spends anywhere from $3,000 to $5,000 per load, he told BuzzFeed News. But buying is heavier around the holidays, from October through January.
The season begins with Halloween returns, which are typically stored and sold the next Halloween. Then buying continues through Thanksgiving, Christmas, and New Year's.
"We're buying an average of $30,000 to $40,000 a month to put that in perspective," he told BuzzFeed News. "Thats buying $150,000 to $200,000 in retail inventory. In retail, we're buying half a million a year."
As the truckloads of products come in, the company sorts through to see what it can sell in the store. It will sell other items online, and some will be sold on to flea marketers.
Buying goods by the truckload means you never know exactly what you'll get, and about 30% of what Roberts buys doesn't meet his store's quality standards. A table may have a broken leg, or an iPad box may be completely empty.
"We can't see how it's coming in," he said. "And as the saying goes, beggars can't be choosers."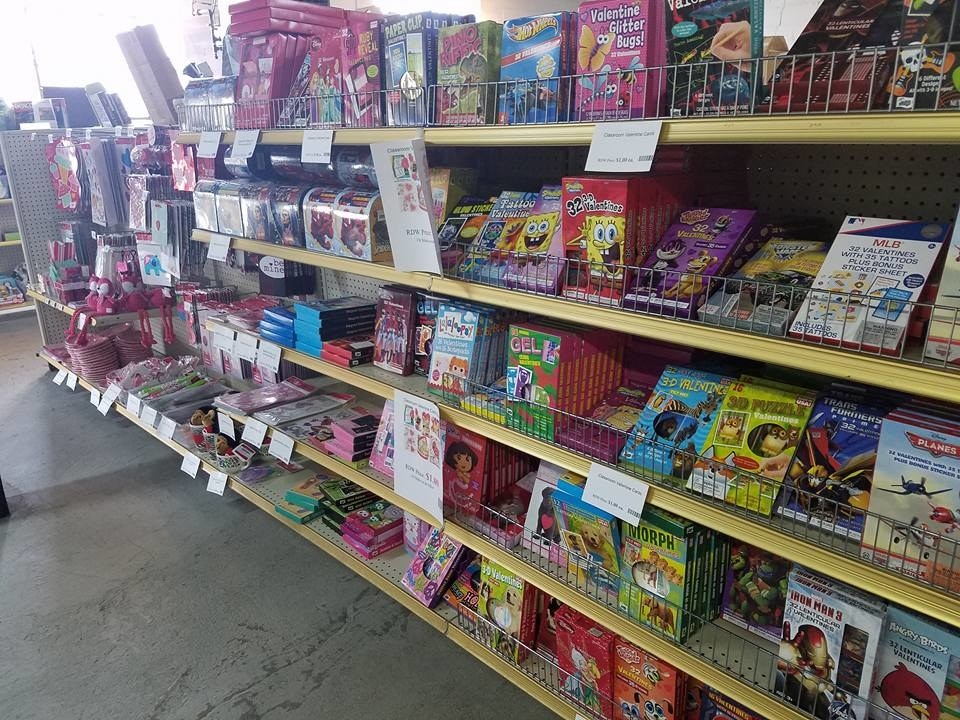 But even when you're buying trucks full of who knows-what, there's an art to spotting the occasional diamond in the rough.
Roberts found a Lego Star Wars Death Star set last year, an item that had been lost in the mail for almost three years. He ended up selling it on eBay for $549.
"It sold in December around the time the new movie came out," he said. "When we got it, it was perfect timing."
The discounts-by-the-truckload business has been boosted by the lenient return policies championed by online shopping sites.
Led by Amazon, e-commerce companies have made it cheap and easy to return things for almost any reason, and in the process, they've pressured brick-and-mortar stores to relax their own return polices just to keep up.

It means returned goods are piling up in warehouses, according to Howard Rosenberg, the CEO of B-Stock Solutions, which runs online auctions for goods that make their way back to retailers. B-Stock Solutions runs online wholesale marketplaces for retailers like Home Depot, Target, and Amazon, which are frequented by buyers like Roberts at Real Deal Warehouse.
The marketplaces are busy: About $260 billion worth of merchandise gets returned each year, according to the National Retail Foundation.
"That'll go to tens of thousands of buyers who are each experts at selling whatever it is they're buying," Rosenberg said, who themselves feed through product to everyone from discount stores to eBay mega-sellers and traveling flea market vendors. "It's a huge army of people who are built to sell these types of products to consumers."