This Diamond Is The Size Of A Credit Card And Could Be Yours For $14 Million
This is some serious bling.
An Australian diamond company unearthed this truly massive 404-carat diamond in Lulo, Angola. It is the biggest ever recorded diamond found in Angola, according to a company statement posted to Facebook.
The humongous rock was found at the Lulo Diamond Project in Angola's Lunda Norte province, Lucapa chairman Miles Kennedy told Australia's ABC.
"The results today are a wonderful vindication of eight years of pretty hard work," said Kennedy.
Kennedy believes the diamond may be valued at roughly $14 million dollars.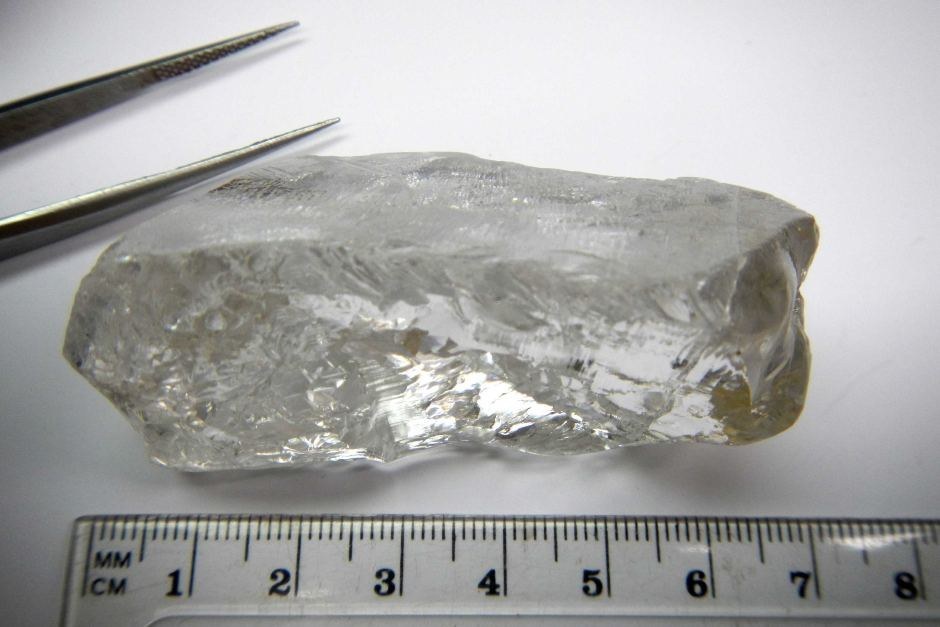 The diamond spans about 2.75 inches, or about the size of a credit card, and weighs about 2.6 ounces.
The company has found over 100 10.8-carat "special diamonds" just in the last six months, said Kennedy. But the 400-carat rock is the largest diamond the company has unearthed since it began excavation in the Lulo area.
He said the diamond's sale will allow the company to expand its operations in the area.
It didn't take long for diamond-lovers to start scheming on how to get this piece of ice.
"Please return," said one person.
It's still kind of Valentine's Day, right?
Other people are keeping it simple.
Diamond fever has reached a whole new level.