French jet ski champion Franky Zapata has shattered the world record for farthest hoverboard flight.
Zapata broke the Guinness World Record off the coast of Sausset-les-Pins in the south of France on Saturday, the organization confirmed in a statement.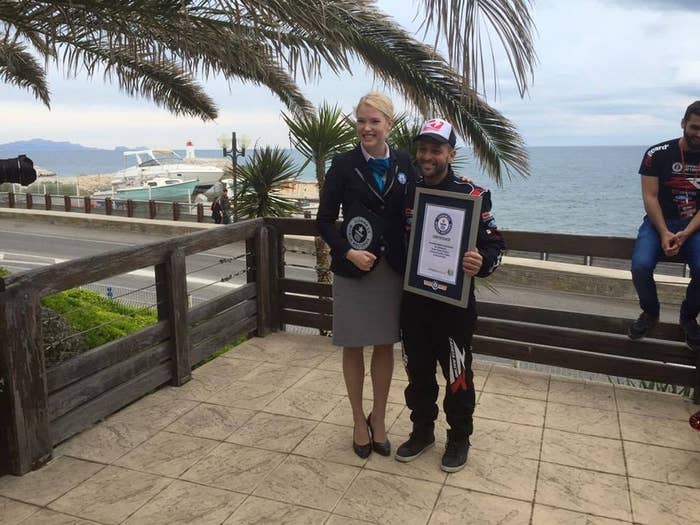 The 37-year-old flew 7,388 feet, substantially surpassing the previous record of 905 feet and 2 inches set in 2015 by Canadian inventor Catalin Alexandru Duru.
The former jetski racer piloted a hoverboard developed by his company, Zapata Racing, called the Flyboard Air.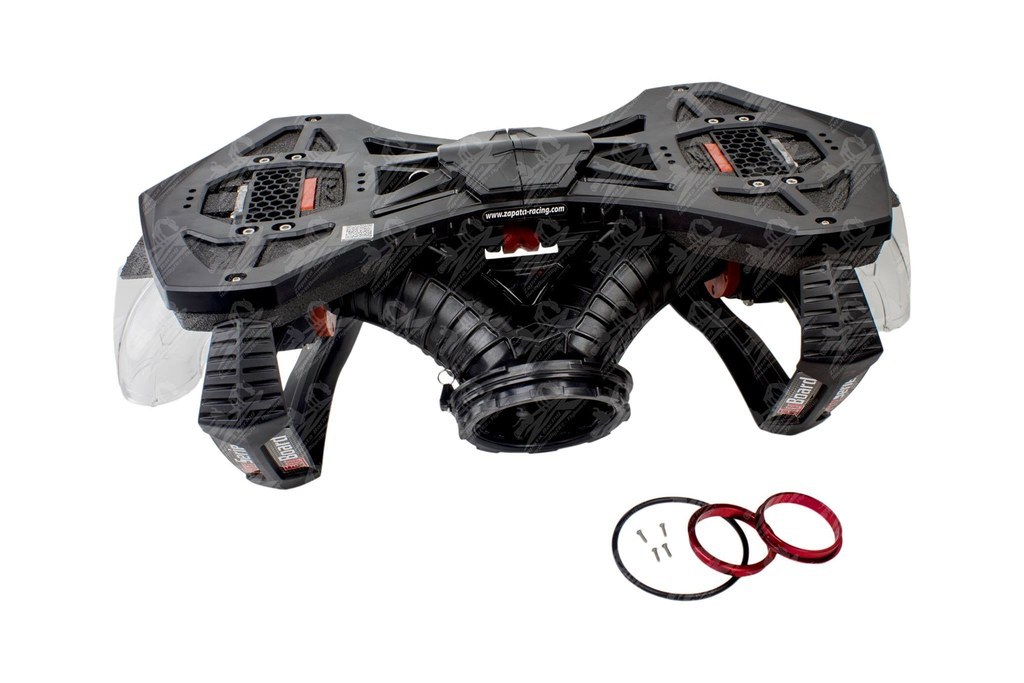 Zapata told The Verge in April that the hoverboard was powered by four 250-horsepower engines.
It can reach a maximum height of 10,000 feet and a top speed of 93 miles per hour.
People captured video of the amazing feat as Zapata hovered above the water, flying over a number of boats and jet skis, according to Guinness World Records.
Zapata skirted the coastline on the hoverboard flying about 100 feet above the water for about six to seven minutes at a top speed of about 44 mph, according to a Zapata Racing statement to BuzzFeed News.
"Nobody believed it was possible, even me," Zapata told reporters after the feat. "Today you see we realized our dream. It is just one of the best moments of my life."
The high-power aircraft made for some pretty amazing footage of Zapata's record-breaking feat.