A Florida man's prank went awry on Monday when he was arrested for allegedly hurling a 3-foot alligator through a Wendy's drive-thru window.
Joshua James, a 24-year-old from Jupiter, Florida, was booked into the Palm Beach County Jail on Monday, according to Palm Beach County Jail records.
The Fish and Wildlife Conservation Commission charged James with felony aggravated assault with a deadly weapon, misdemeanor possession of an alligator, and misdemeanor petit larceny, according to an incident report.
He was arraigned in court Tuesday morning and held on a $3,000 bond for the alligator possession charge, according to jail records.
The incident happened on Oct. 11. James allegedly drove up to the drive-thru and ordered a drink, according to the commission's incident report. As the attendant turned toward the cash register, James allegedly threw the alligator through the window.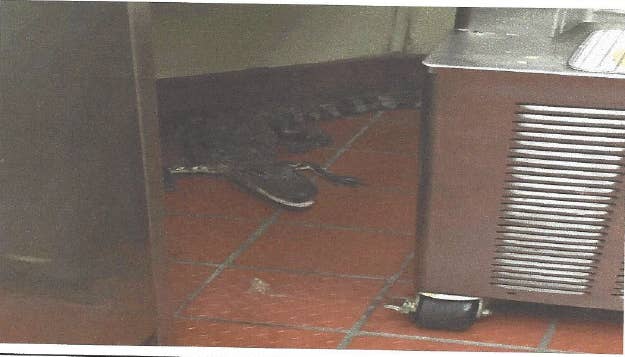 There were no injuries to any of the Wendy's staff. A Florida Fish and Wildlife Commission officer taped the alligator's mouth for safety and removed it from the restaurant kitchen.
The gator was released into a nearby canal.
James' parents told WPTV that the gator toss was all just a prank on someone he knew who worked at the Wendy's restaurant.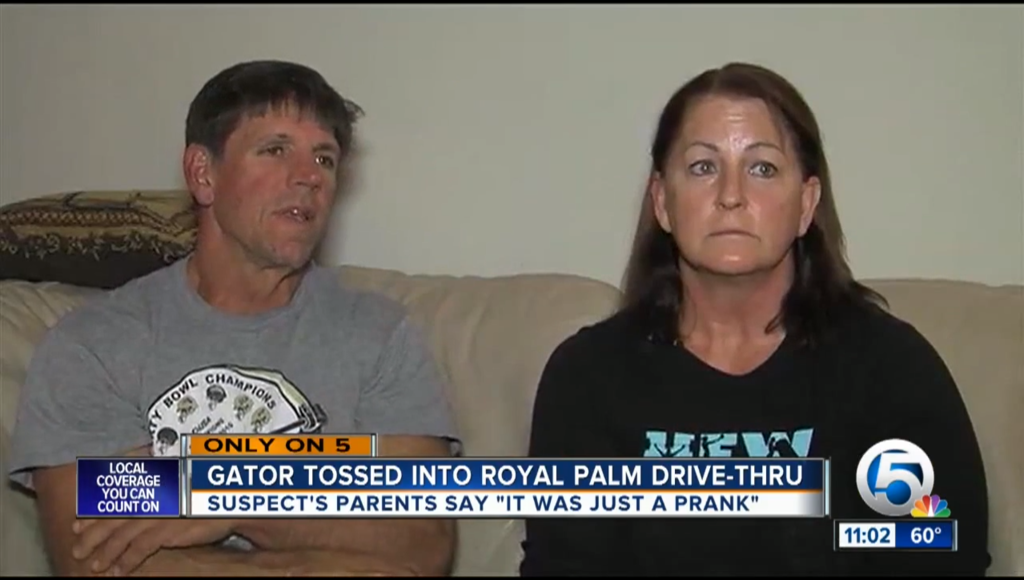 "It was just a stupid prank that he did that's now turning into this," said his mother, Linda James. "He's a prankster. He does stuff like this because he thinks it's funny."
Linda said her son is a harmless outdoorsman and a fan of Steve Irwin, a famous crocodile and alligator handler who died in 2006 from a stingray attack.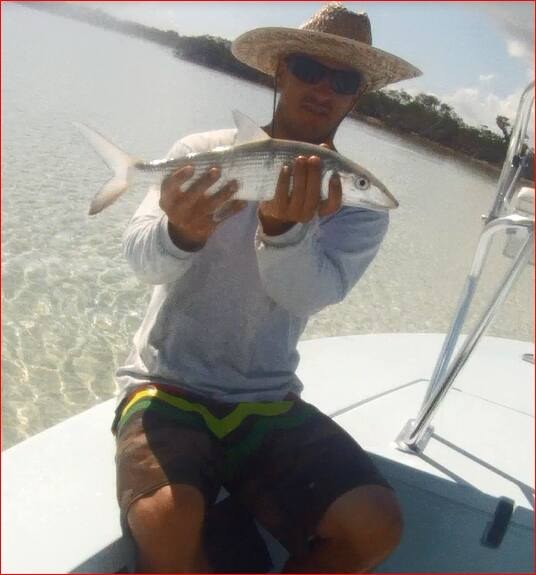 "Do you think the people at Wendy's thought it was a prank?" WPTV reporter Jared Werksma asked James' parents.
"Well, I mean, how could you not think something like that was a prank?" said Linda James.
Joshua cooperated with authorities on Dec. 8, when he admitted to picking up the gator from the side of a road and hurling it through the Wendy's restaurant, according to the report. He apologized for his actions on Wednesday in an interview with KPTV.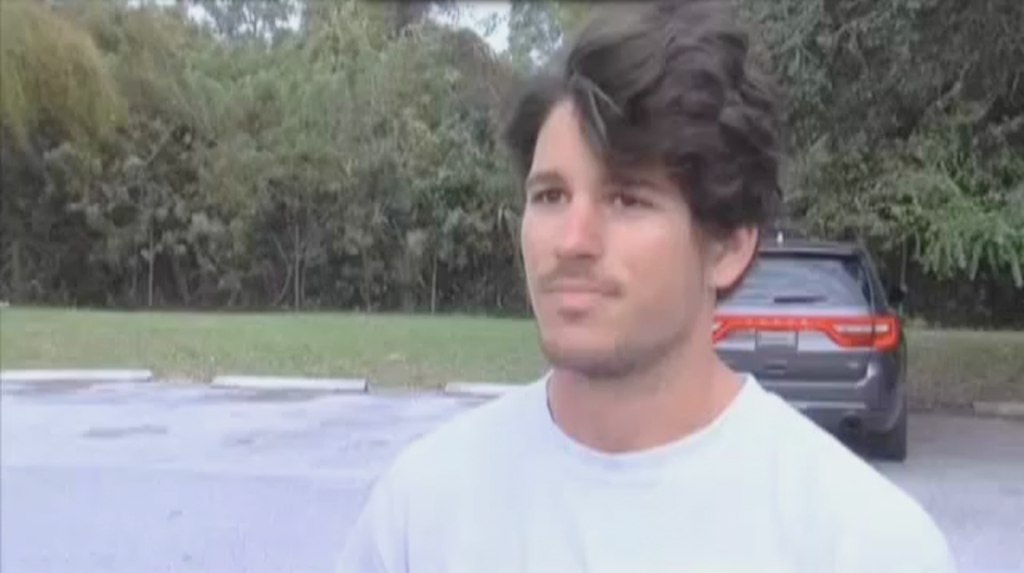 "I'm sorry for what I did," he said. "Being stupid, not thinking and obviously I found out what the consequences were."
James was released on a $6,000 bond on Wednesday, according to KPTV.