This is Roberto Martinez, a Cuban immigrant to the U.S. who turned 100 on June 17.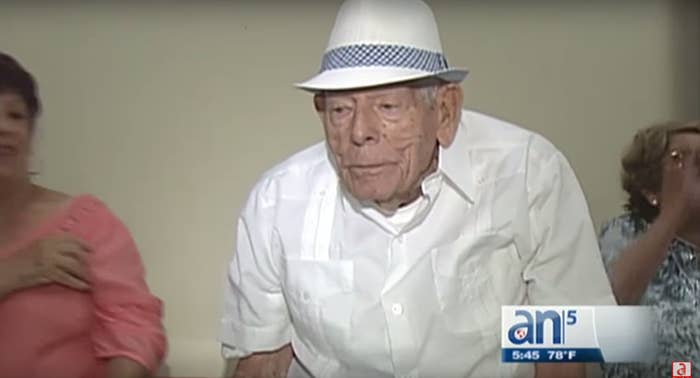 Martinez, originally from Matanzas, has lived a long life. He worked in a factory in Cuba, has three children, six grandchildren, and nine great grandchildren.
At age 85, he and his wife decided to join the rest of his family in the Miami-Dade area in Florida.
Karina Camara, Martinez's 20-year-old great-granddaughter, told BuzzFeed News that the significance of his 100th birthday was not lost on him.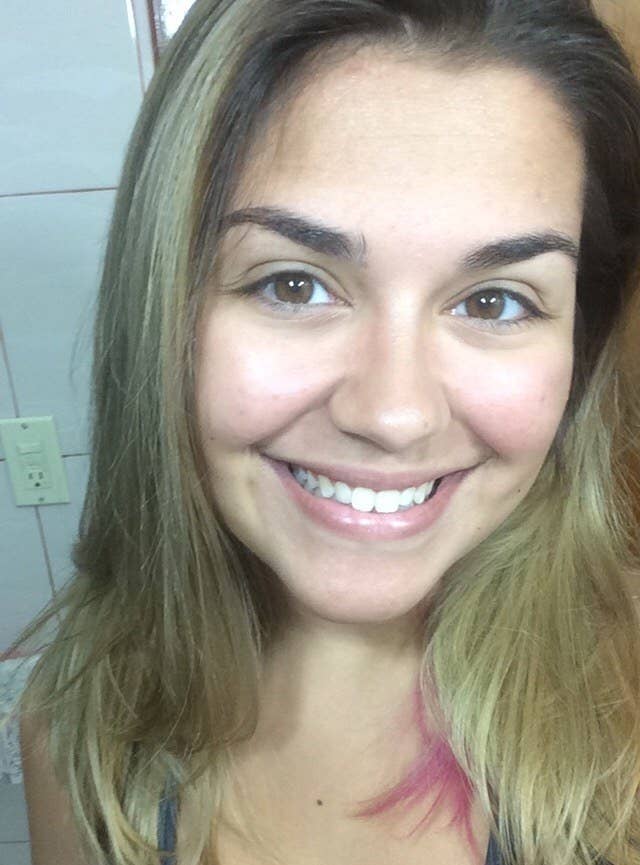 "He had been talking about it for months," she said. "In January, he was like, 'I'm six months away!'"
He was so excited about his birthday that Camara said he called several news stations to cover his party at an adult care center, one of which actually did a story on him.
They had cake and danced while Martinez sat in a chair in the middle of the dance floor because he has limited mobility, said Camara. A mariachi band even came to sing for Martinez.
Martinez received several birthday gifts but arguably the best was this white button up shirt covered with black 💯 emojis.
"He loved it," said Camara. "He was like, 'Oh check me out.'"
Camara sent the photo to her cousin, Jennifer Li who told BuzzFeed News she couldn't help but laugh.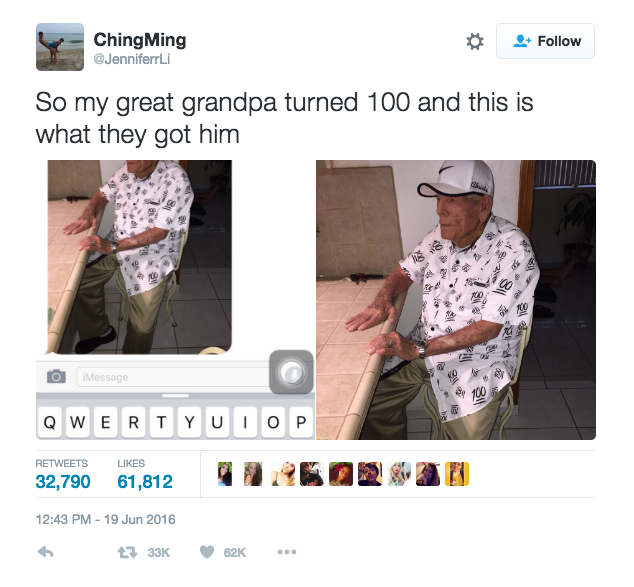 "I thought it was so cute," she said. "I wanted to share it. It's not everyday that someone turns 100 and is chillen in a 💯 shirt."
That joy seems to have spread across social media. Li's tweet has been retweeted more than 32,700 times and has gained more than 61,800 likes.

"The only time that shirt is valid," said one person.

"This must be his granddaughter," said another person.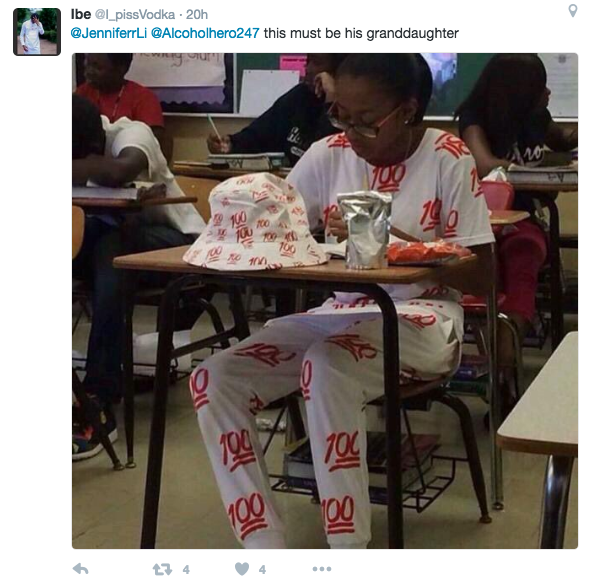 People wanted to give their own grandparents the same shirt for their 100th birthdays.

Some people even wanted it for friends and family so they look "crispy n shit" even in their old age.

There were lots of 💯 emojis.

"💯💯💯💯"


Li, who is 17, said she thinks the photos can show people that "even though you're old doesn't mean you have to stop feeling like you're young."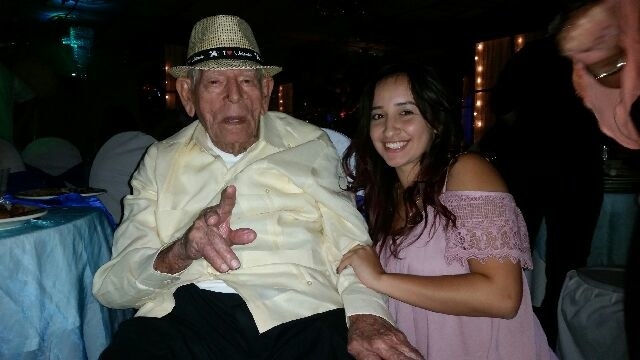 Camara and Li both said their great-grandpa's memory is still very strong and he is in great health.
He still drinks coffee and loves to play dominoes with friends.
"I never thought [Martinez] was that old until we started celebrating our birthdays together because they're two days apart," she said.
"He's just a happy old man," she added. "He might be 100 but his soul seems about 50."