This is Kieu-Vi Nguyen and her friend, Ben Davis.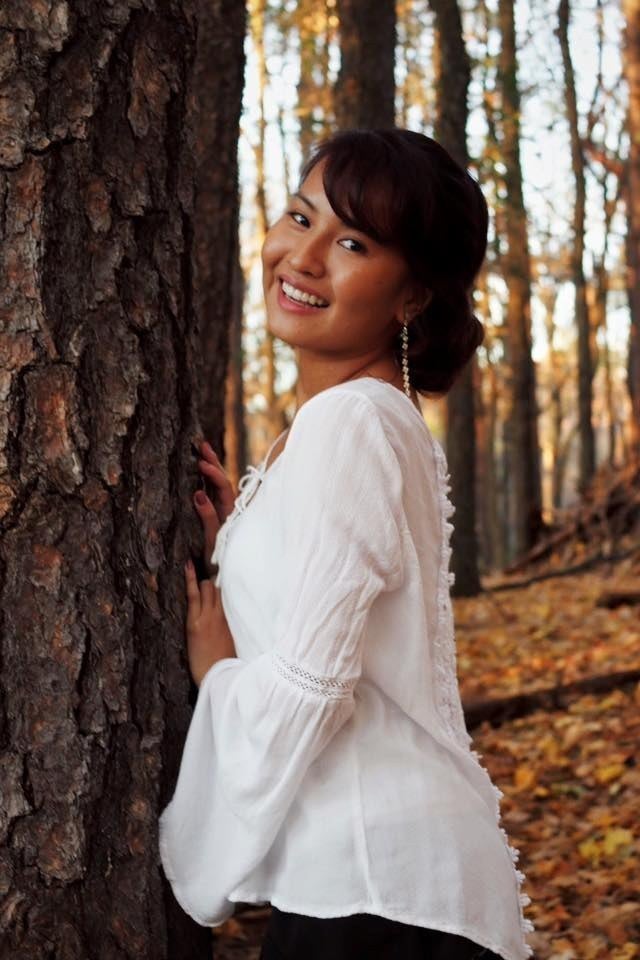 Nguyen is a senior at Everett High School in Lansing, Michigan. Davis is a sophomore.
They first met during Davis' freshman orientation a few weeks before the beginning of the school year.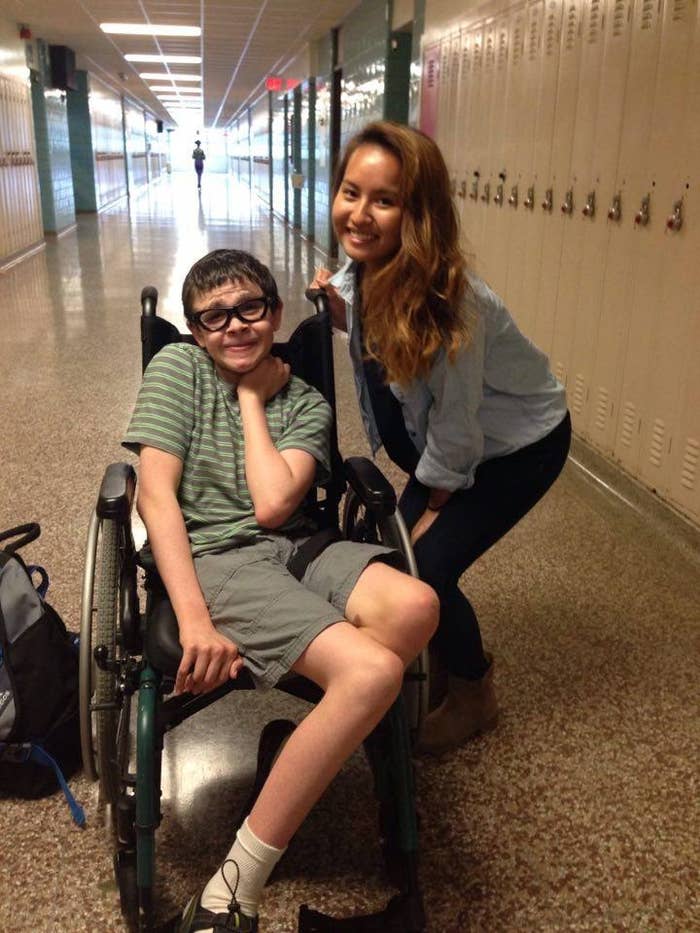 Nguyen was a part of a leadership group at the high school called Link Leader. She was in charge of helping freshman students settle into the school.
"I noticed him walking with his dad and it stood out to me," she told BuzzFeed News. "Normally at freshman orientation you hope everyone shows up. I was just surprised to see him there with his dad."
Davis was diagnosed with a rare disease called pantothenate kinase-associated neurodegeneration, or PKAN, when he was a child, his mother Brenda Davis told BuzzFeed News.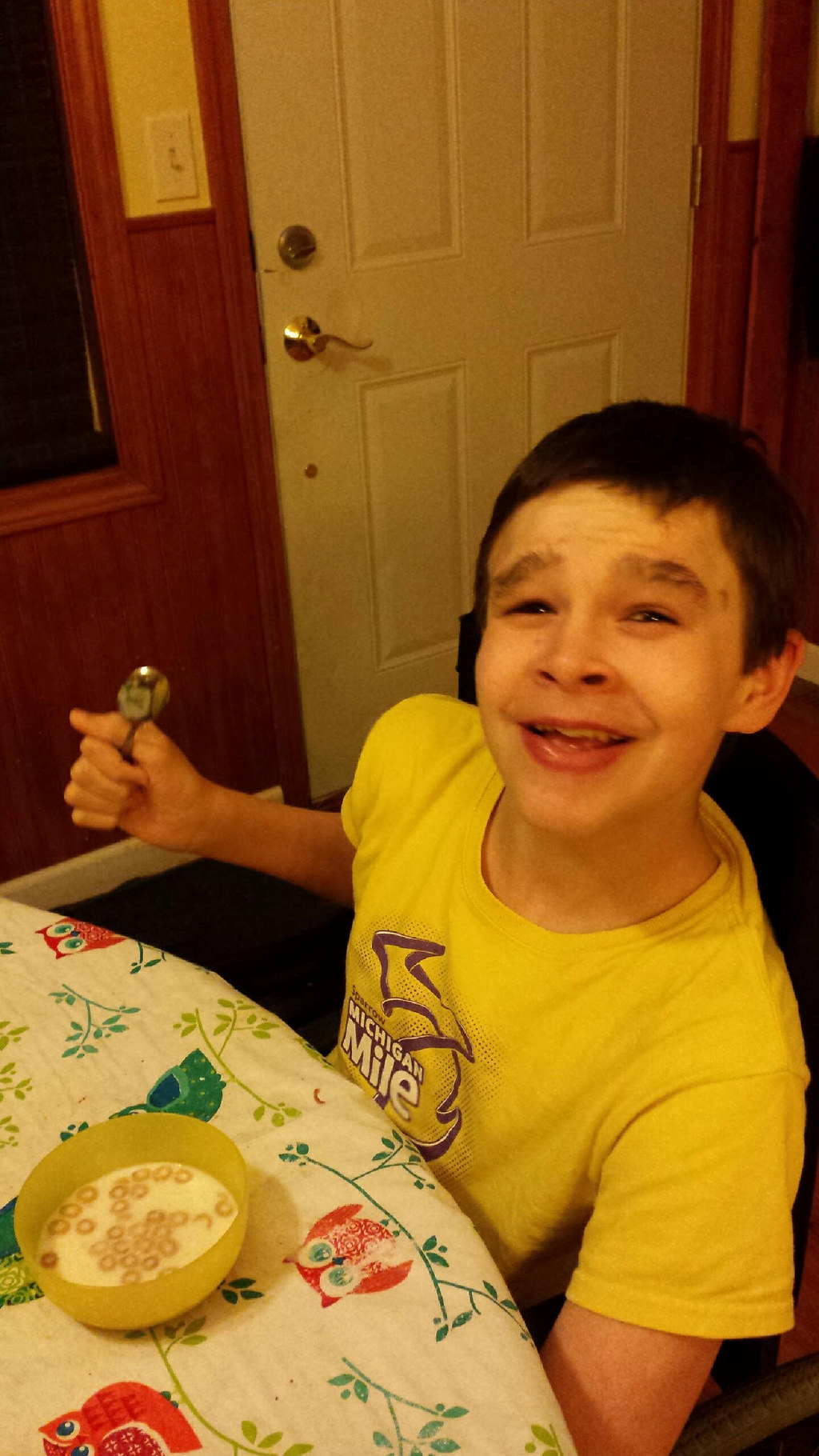 People with classic PKAN have trouble walking independently by their teen years and often need to use a wheelchair, according to NBIA Disorders Association, a research group specializing in rare neurological movement disorders.
They also develop challenges with chewing swallowing, speaking and involuntary muscle spasms.
Nguyen and Davis developed a friendship over the years. Their conversations were brief because Davis has trouble speaking, but through a series of yes-or-no questions the two became friends.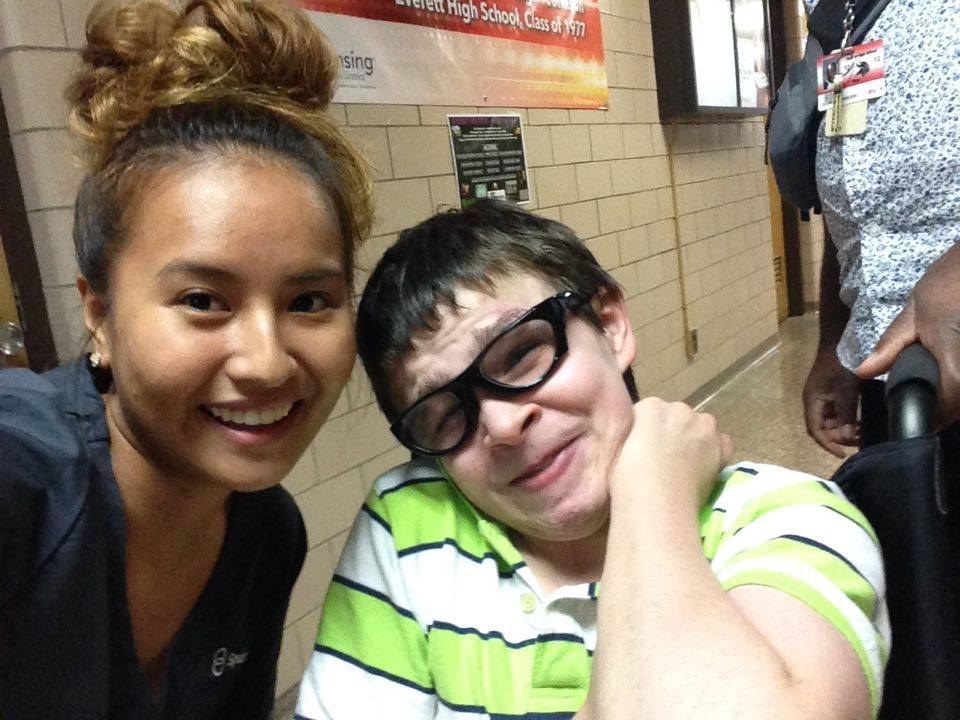 "He can't talk anymore so we have really short conversations," Nguyen said. "Before he was able to say a few words and stuff but now it's putting his thumb up or down to answer my questions. We'd talk about his week, what he did. Just short conversations."
Nguyen is a part of a program called Navigators which assigns high school kids to work with students with disabilities.
Outside of the program, the two started having lunch together and talking in the hallways between class.
Nguyen wasn't sure she wanted to go to her Senior prom. But then got the idea to ask Davis to the dance.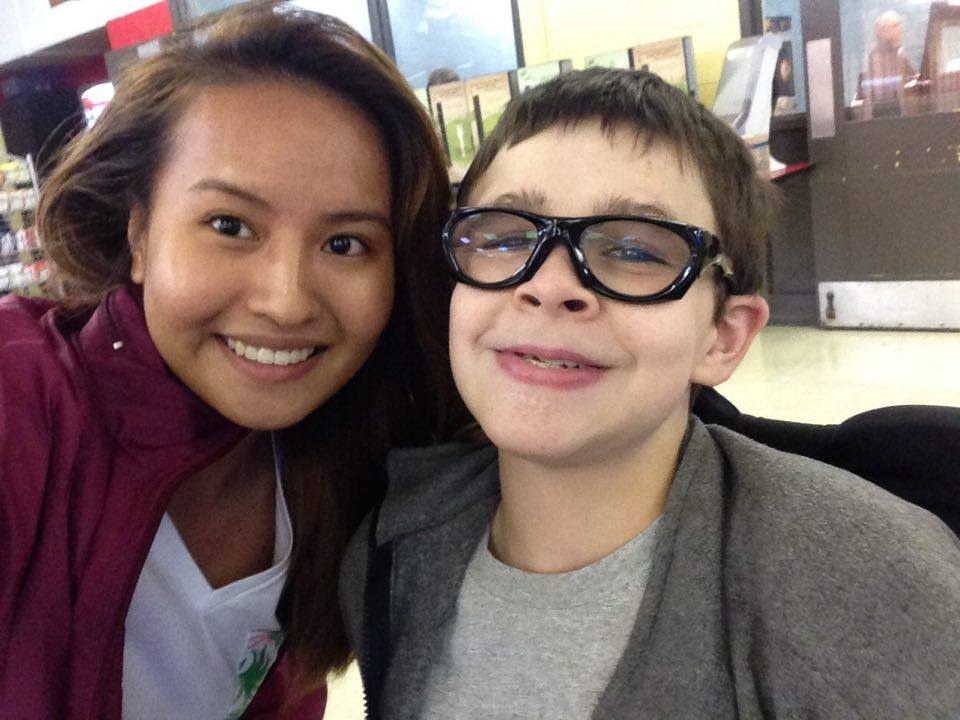 "Ever since I met Ben I thought he'd be the perfect person to ask because we're friends and we have this bond together," she said.
"I want him to get that experience," she added. "People with disabilities don't get the attention they want and no one really pays attention to them."
A few of Nguyen's friends held a box with writing on the side that read, "I'll ask you to prom when pigs fly."
One student cut the tape off the top of the box and out came pink pig balloons!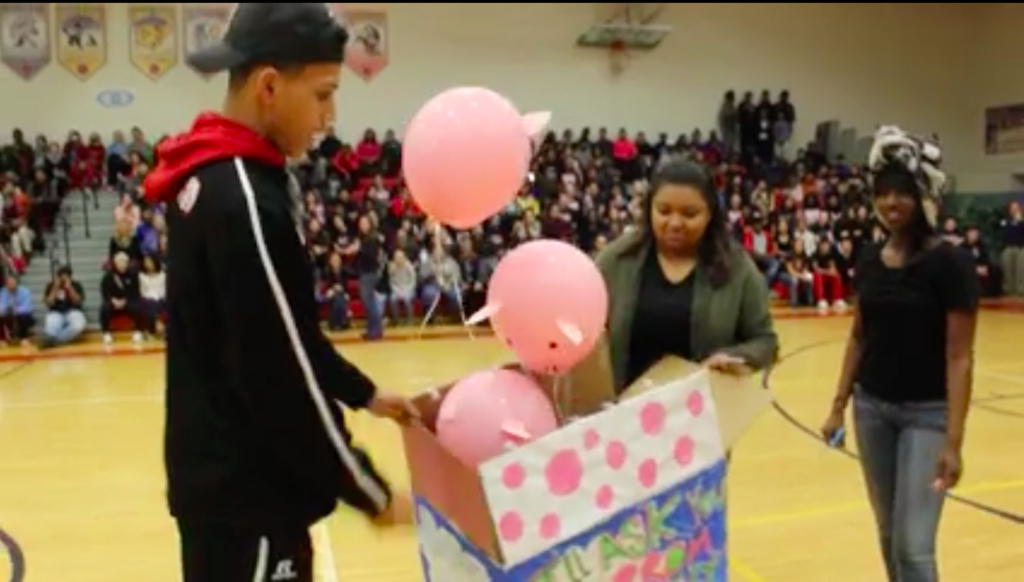 Davis was beaming.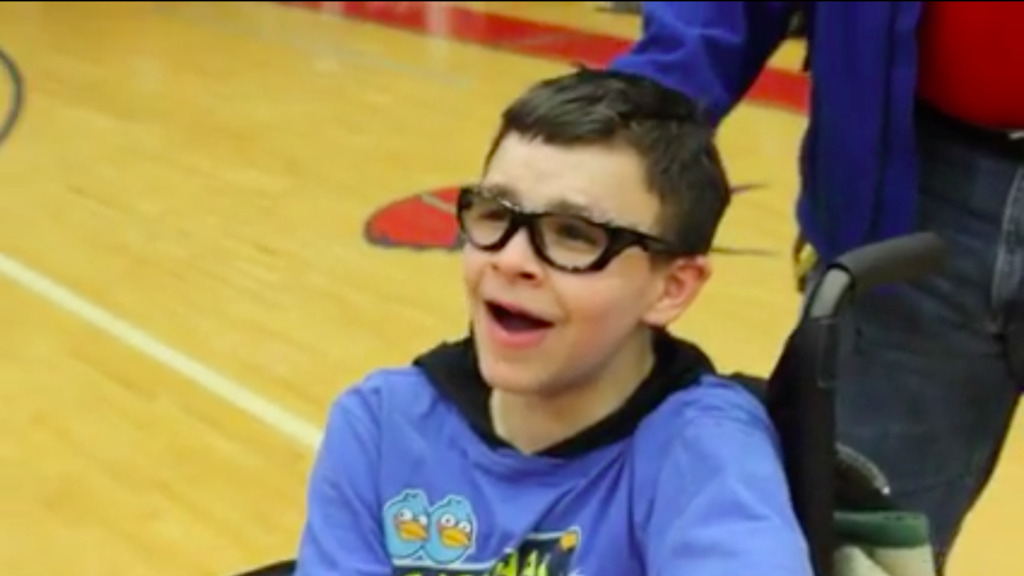 The person on the mic says, "I think you need to turn around!" And behind him is a row of Nguyen's close friends dressed in t-shirts that spell out "Prom?"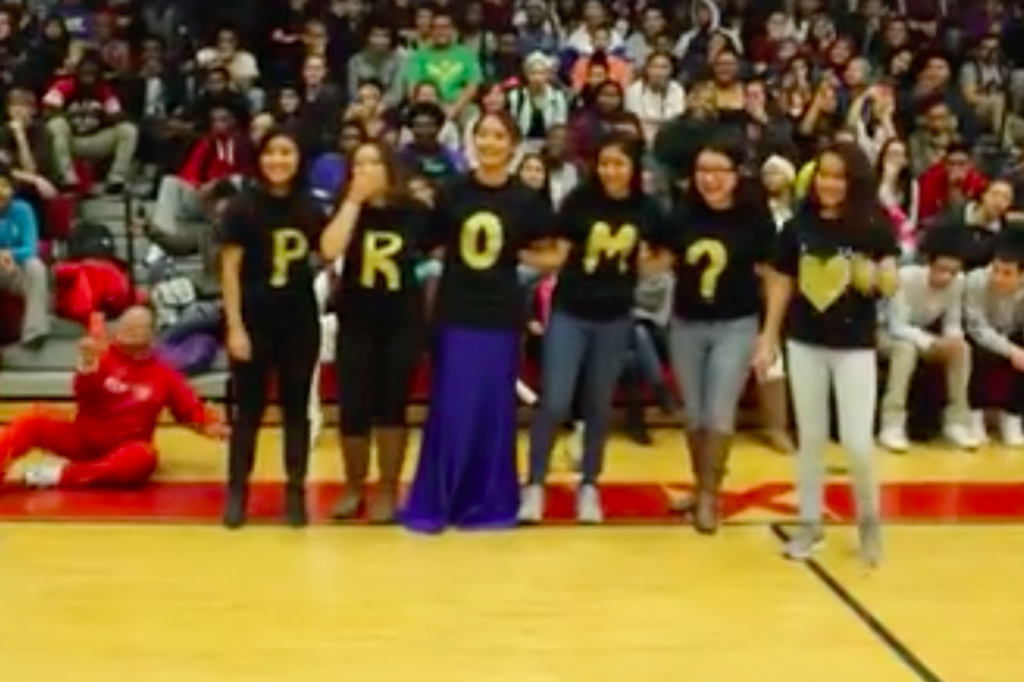 Then Nguyen runs up to Davis and asks him if he'll go to prom with her. He nods and gives her a rose!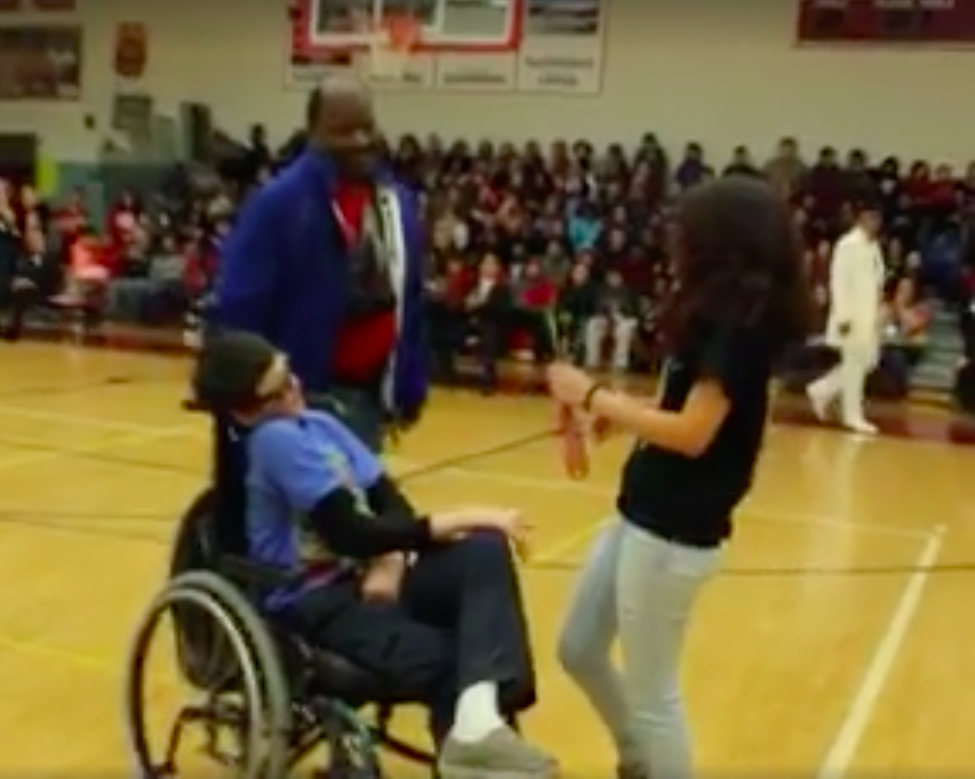 Davis' mom, Brenda, was sitting in the bleachers behind him during Nguyen's promposal. She was touched by the whole production and said Davis was happy.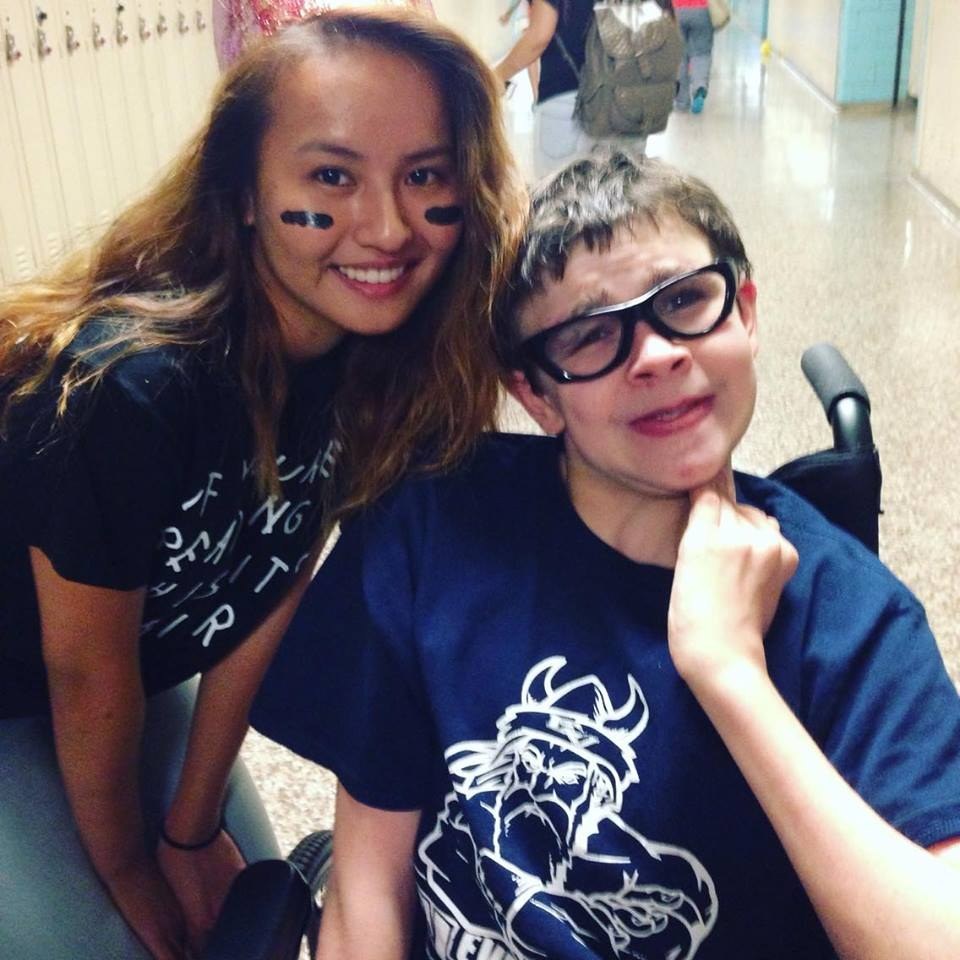 "I'm not sure if he knows exactly what prom is, but he's excited to be included in something normal for everyone else," she said. "It's wonderful."
"There are so many normal things he misses out on," she added. "For Vee to give him this opportunity that normal high schoolers do is truly a gift."
The high school's prom is in May. Davis will be accompanied by his father. They both plan to wear a tux.