This Giant House Cat Is Getting Attention Because He Looks Like A Bobcat
Spock weighs 27 pounds and eats about a pound of food a day.
This is Spock, a 27-pound house cat living in San Jose, California.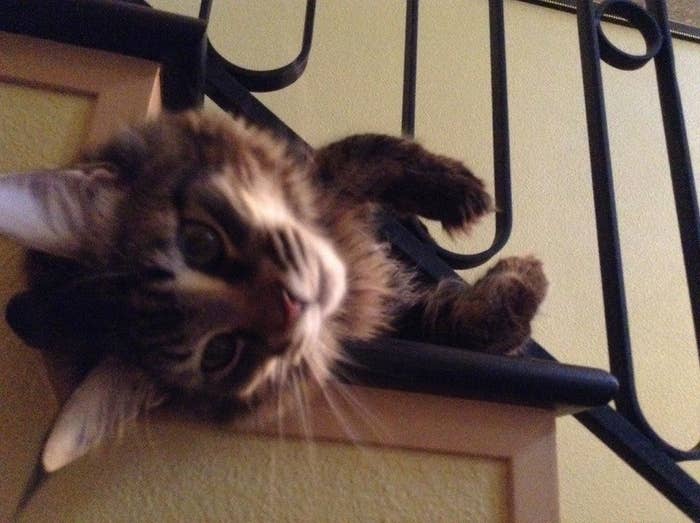 Spock's hobbies include stretching out on people's laps and playing "floor hockey" with jingle balls, his owner Colleen Pizarev told BuzzFeed News.
The cat has been getting attention for his bobcat-like appearance. Pizarev said that three people have threatened to call animal control after they have seen Spock gazing out of the window because they mistook the gentle giant for the wild animal.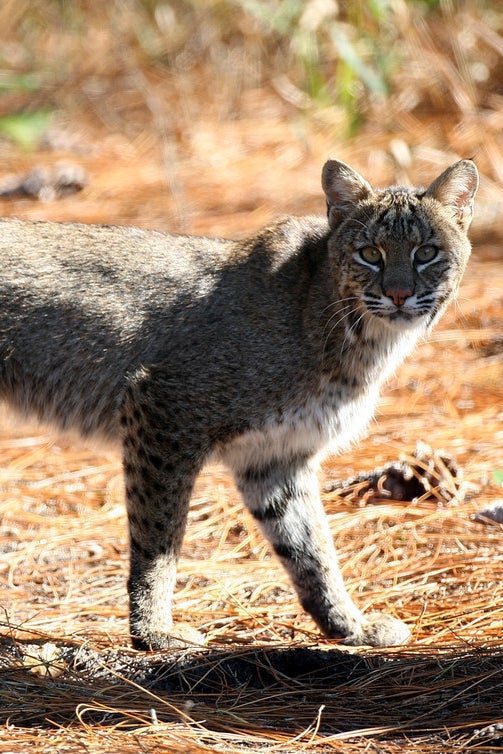 "I just explain he's a cat," said Pizarev. "He's very gentle. He only goes after squirrels and he never ever goes outside."
Spock is the third Maine coon cat Pizarev and her husband have adopted together.
They adopted their first cat, Gentle Ben, from Maine Coon Adoptions, a no-kill adoption center specializing in the breed.
Gentle Ben died from cancer shortly after being adopted, but the couple adopted another Maine coon, named Fluffball, soon after. Fluffball is now 8.
Spock was originally bred to become a show cat. But he developed a slight discoloration in his eyes, which would count against him in competitions. The Pizarevs offered to take Spock when he was just about 5 months old.
Spock loves watching nature videos of birds and squirrels on YouTube before he goes to sleep at night, said Pizarev.
He typically sleeps in the bed with Pizarev, her husband, and Fluffball.
"It gets a little cramped," said Pizarev.
The giant cat eats about half a pound to a pound of fresh raw meat a day. He likes chicken, turkey, and pork, said Pizarev.
Pizarev said she has had to secure everything on her tables with earthquake putty because Spock will often jump onto surfaces and loose objects will crash to the floor.
She also rubs soap onto electrical cords because Spock will chew on them to get attention.
"It's like having a toddler in the house," said Pizarev. "We have to Spock-proof the house."
"He's absolutely adorable," she said. "He's a great big cat and I think people are just looking for happy stories right now."