Target last week stepped into the country's clash around which bathrooms transgender people should use when it announced on its website that it allows employees and customers to use any restroom that corresponds with their gender identity.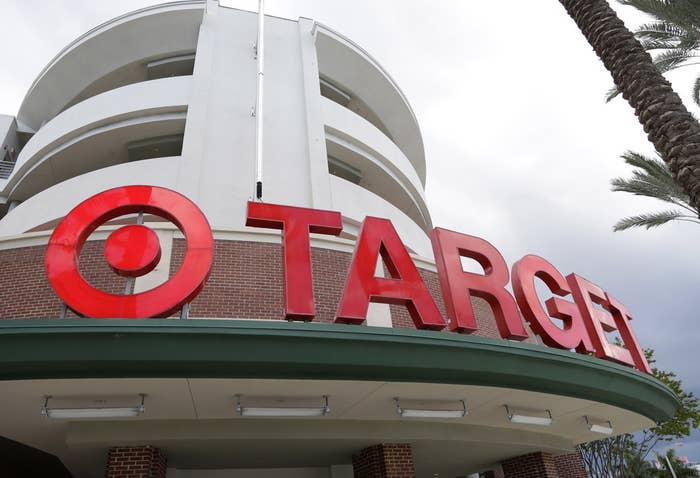 "In our stores, we demonstrate our commitment to an inclusive experience in many ways," the company said in a statement on April 19. "Most relevant for the conversations currently underway, we welcome transgender team members and guests to use the restroom or fitting room facility that corresponds with their gender identity."
The company's announcement led to a petition sponsored by American Family Association, a fundamentalist Christian group, which warns the retail giant allows "men to use the women's restrooms and dressing rooms in their stores."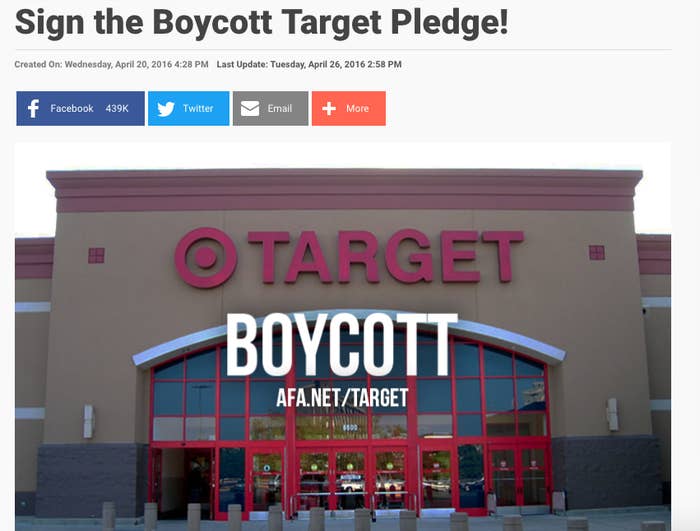 Just three days after the company announced the policy, a person on Facebook named Kathleen Crawford posted a photo of two urinals covered in plastic bags. The user alleged that a Target north of Los Angeles "took out a stall for women in order to accommodate the ones who have giblets."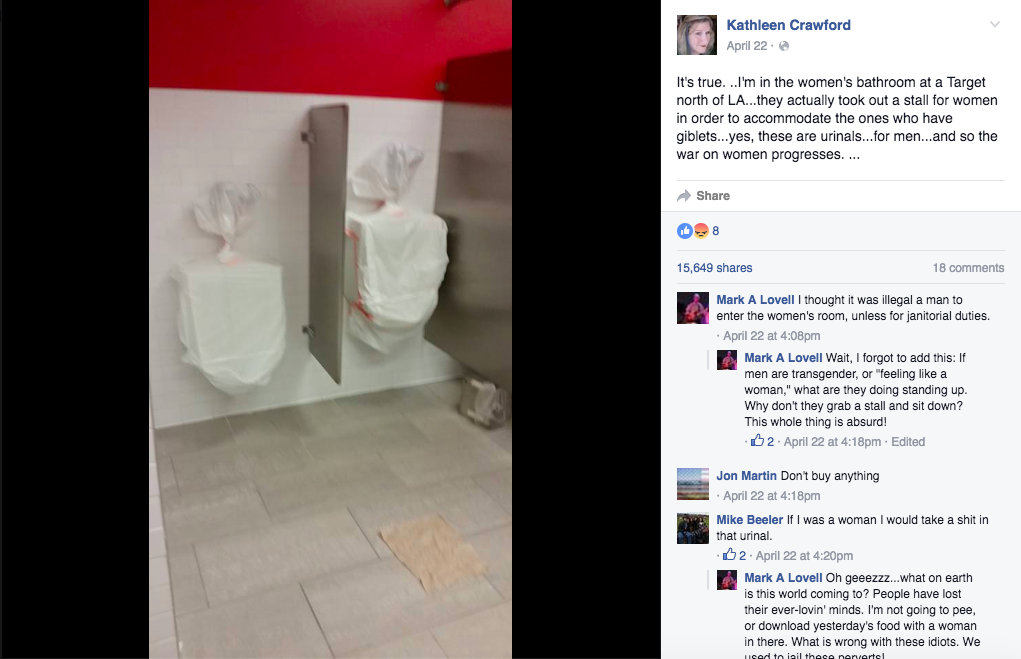 Crawford did not respond to BuzzFeed News' requests for comment.
The post has been shared over 15,600 times. Many people said they would no longer shop at Target.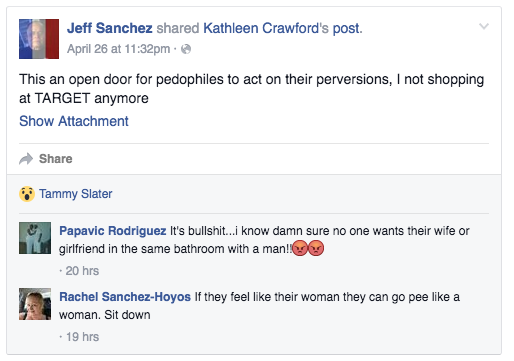 Many people said the urinals would invite men to use the bathroom next to "real women."
"Do we WOMEN really want to see these in OUR restrooms? PLEASE," said one person.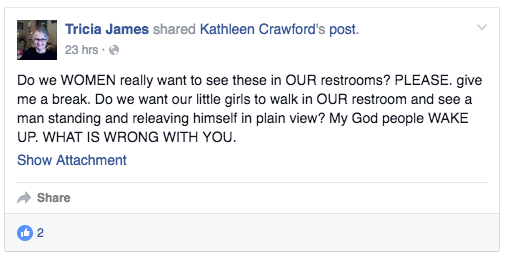 "If those 'confused' tranny-dudes claim to identify as 'women,' wouldn't they pee sitting down?" said one person. "Peeing standing up is a 'man thing.'"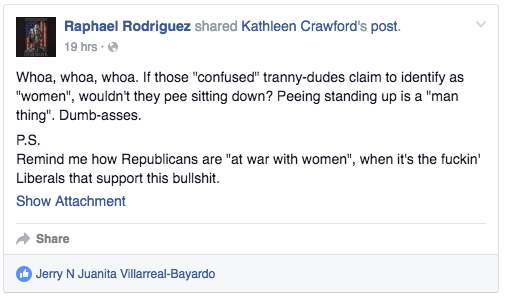 This person said "Target is a bad place to be for women" and said the company may lose money over the new bathroom policy.

But the problem is this isn't true. Target told BuzzFeed News in a statement "that is not an accurate picture."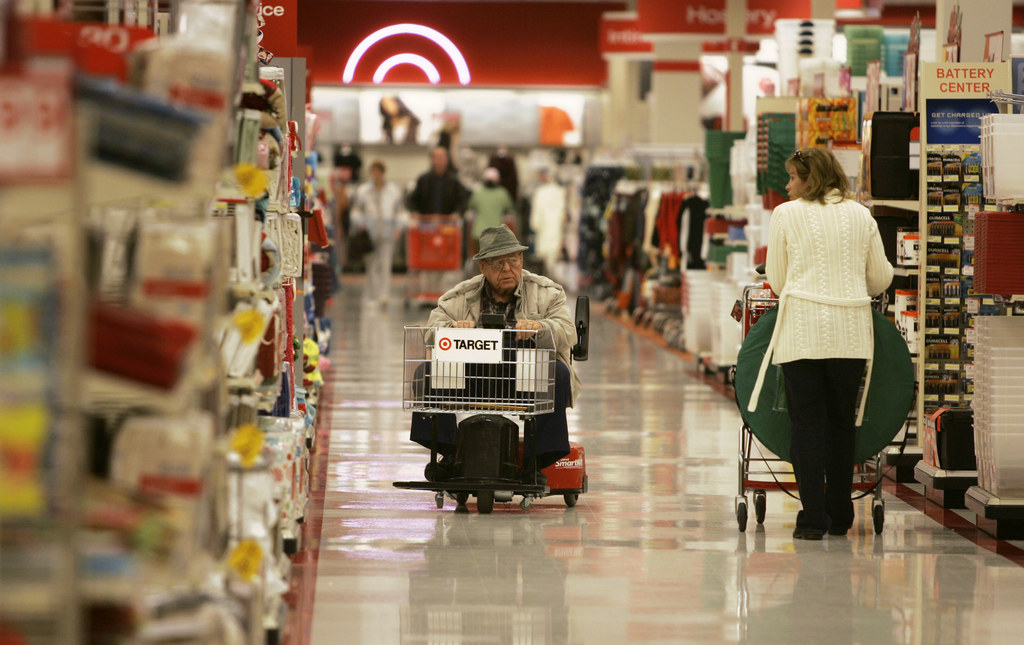 "We are not putting urinals in the women's restroom," said Molly Snyder, a Target spokesperson.
So what is going on with this photo?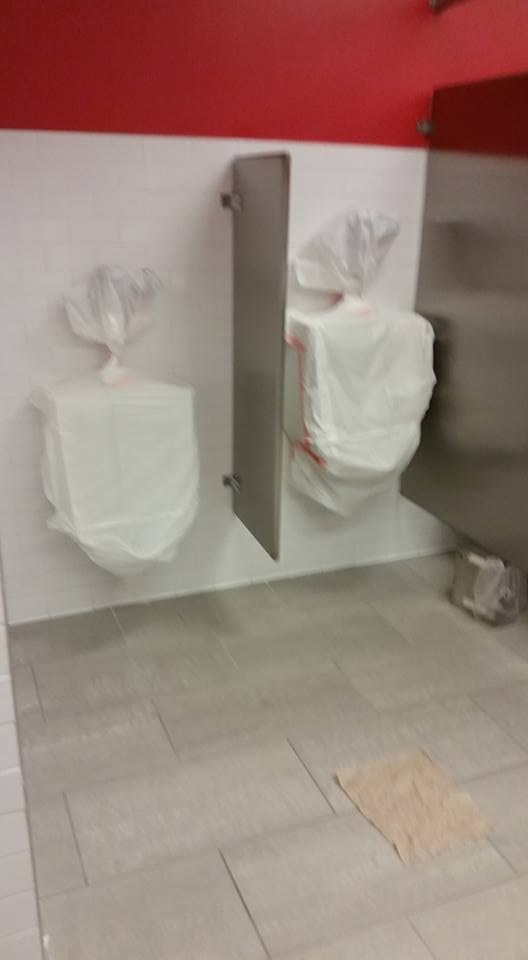 A small number of stores in the Los Angeles are currently undergoing major renovations, including their bathrooms, said Snyder.
In those stores where the bathrooms are being renovated, stores temporarily used the men's facilities as the women's restroom. The men's bathroom was moved to a private bathroom near the pharmacy.
"We certainly understand in light of things people will have questions," said Snyder. "So rather than directing women to temporarily use the men's restroom, we're having the signage go back to what it was. The men's restroom stays where it was and women have been moved to private restrooms near the pharmacy."