A routine traffic stop in Westland, Michigan took a surprising turn when an officer offered to help a father in need — instead of issuing him a ticket.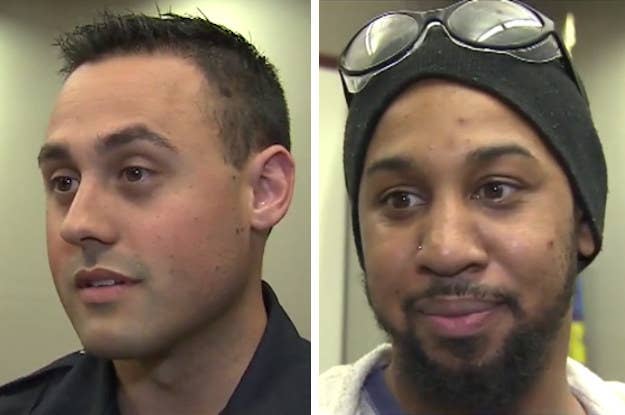 LaVonte Dell told Fox 29 he was driving through the city last Monday with his three-year-old daughter sitting in the back seat when he saw a police officer was pulling him over.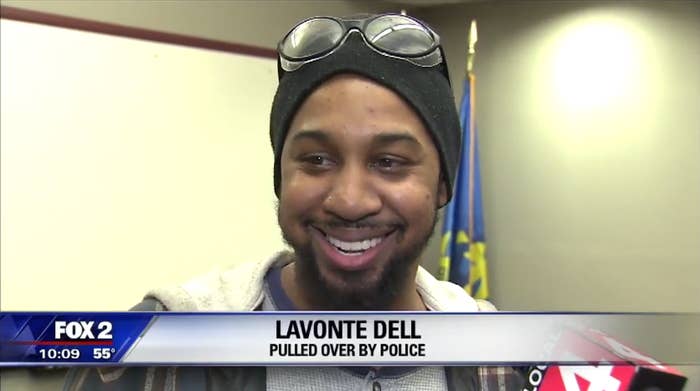 Dell thought the stop would be about his tinted windows — and he was right.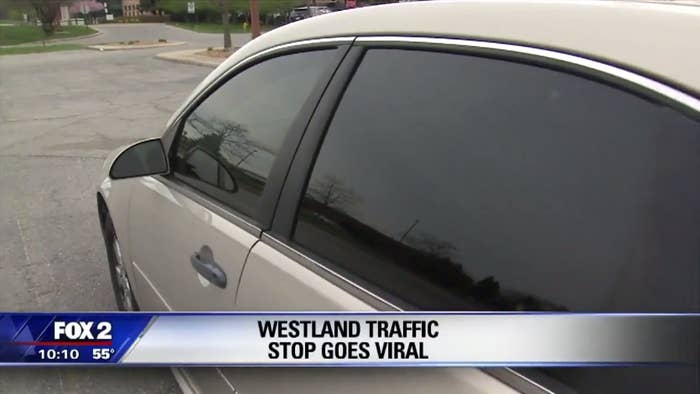 Officer Joshua Scaglione told BuzzFeed News that was the initial reason he pulled Dell over. But when he approached the car he noticed Dell's daughter in the back seat without a car seat.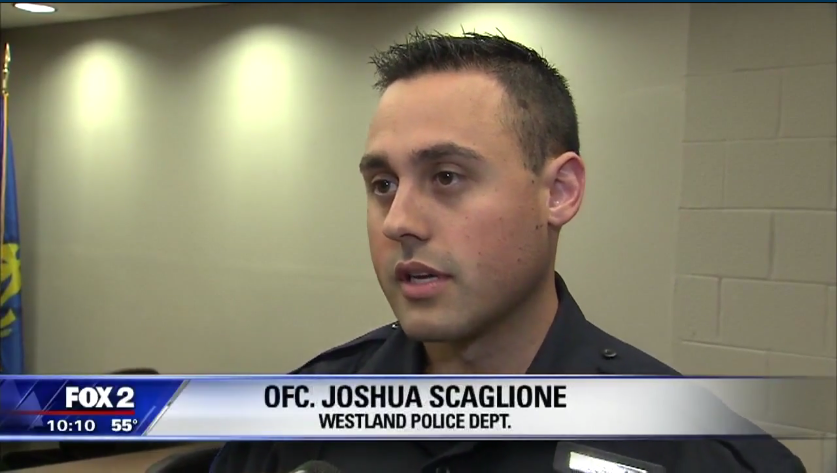 "Why isn't your daughter in a car seat?" Scaglione asked.
"I can't afford it," the officer recalled Dell saying.
"Ok I appreciate you being honest," said Scaglione.
He went back to his police car to enter Dell's information. Then he walked back to Dell's car window and asked him to step out of the car to talk with him privately.
Dell explained to Scaglione that he had garnishments out of his check and had to prioritize feeding his family over other needs like a car seat.
Scaglione then asked Dell if he could follow the officer to the nearest Walmart so he could purchase him a car seat.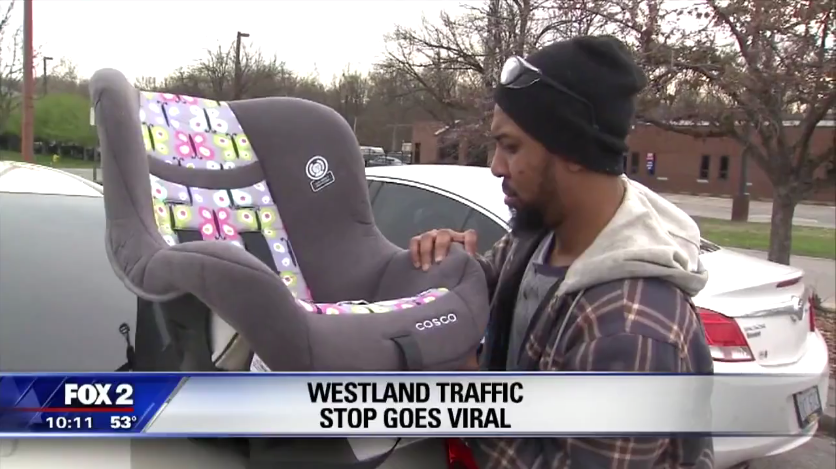 Dell expressed his gratitude in a Facebook post shared on the Westland Police Department's page, which has been shared over 5,600 times and garnered 11,000 reactions.
Dell wrote that the two seemed like "best friends" walking through Walmart that day.
"It was like night and day," he wrote. "Walkin side by side with a white officer."
"Never judge a book by its cover," he wrote, adding that there are "some good guys left."
Scaglione, a 27-year-old father with an 11-year-old son of his own, said he was merely "paying it forward."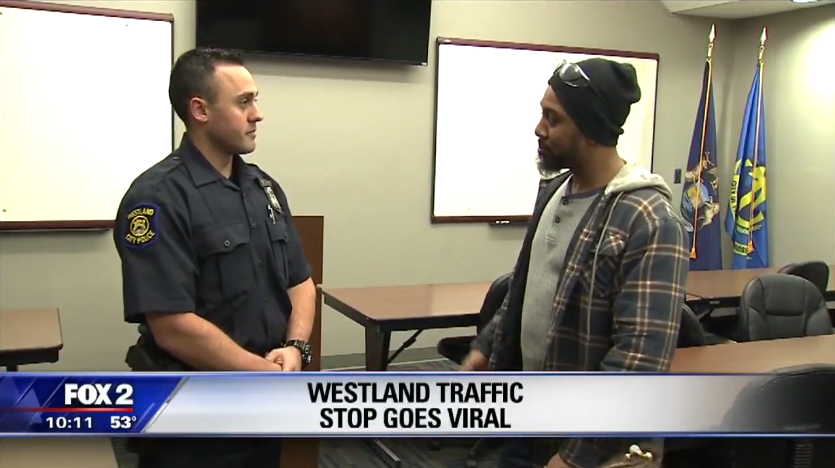 He said he was a teenage father who had a supportive family system to help him during tough financial situations, but it seemed to Scaglione that Dell didn't have that same type of support.
"A citation or ticket is not always the solution to somebody's problems," he said. "There are other routes we can take by using discretion as police officers to solve somebody's problem. That's the road I decided to go."