A college student says she was terrified when her iPhone spontaneously burst into flames during her flight from Washington to Hawaii for spring break.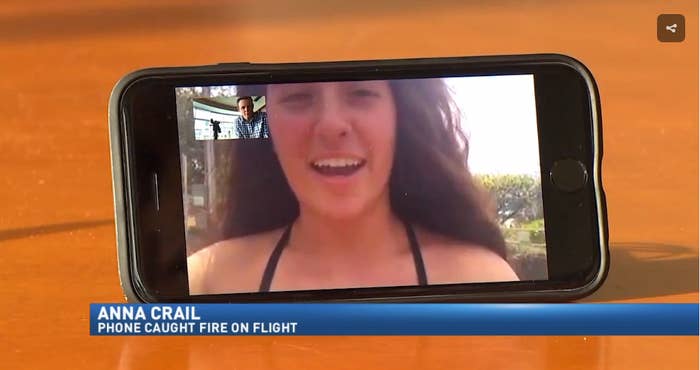 Anna Crail, a college sophomore, told KOMO News that she was watching a movie on her phone when flames started shooting out of her iPhone 6.
"When it started I thought we were going down," she said. "And I was like, 'oh my god, there's a fire on the plane.'"
The spontaneous explosion occurred above the Pacific Ocean and about 90 minutes before the plane landed, Alaska Airlines spokesperson Halley Knigge told BuzzFeed News.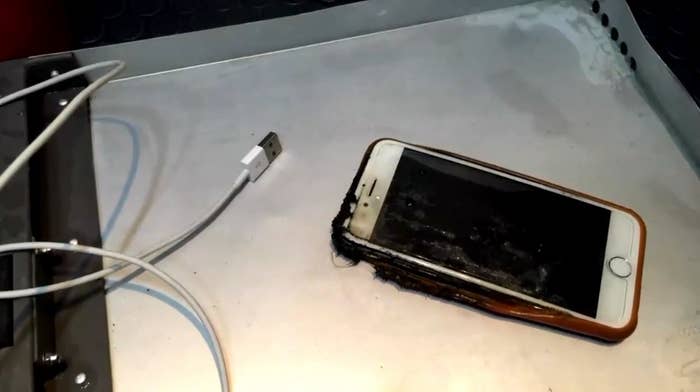 "Our flight attendants, who are trained for this type of situation, were able to extinguish the fire," said Knigge.
None of the 163 passengers or six crew members were injured.
Crail said that "all of a sudden there was like 8-inch flames coming right off my phone."
"I flipped it off onto the ground and it got under someone's seat, and the flames were just getting higher and a bunch of people stood up," she told KOMO News.
The Federal Aviation Administration is investigating the incident, FAA Pacific Division spokesperson Ian Gregor told BuzzFeed News.
Apple spokesperson, Teresa Brewer, told BuzzFeed News that the company is "looking into it" and is in contact with the family and airline.