This Dog Was Sworn In As A City Mayor For A Day
Nevada has a new top dog.
Meet Everett, Reno's top dog for a day. He's a five-year-old New Foundland lab mix and just completed his one-day term as mayor of the city on Thursday.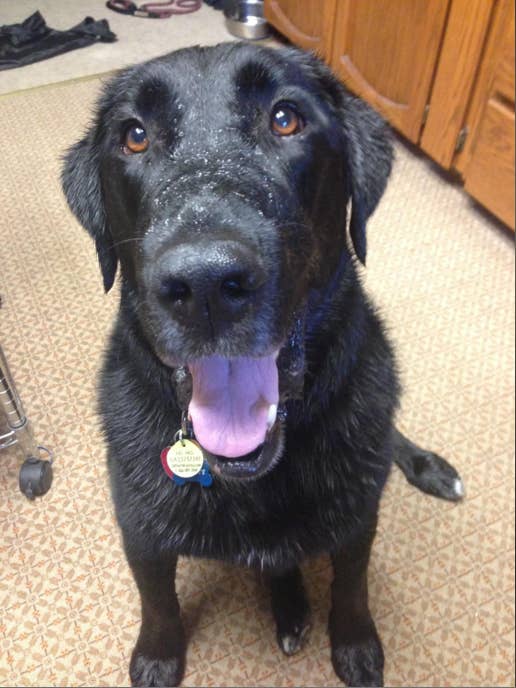 His journey into office began in November at the SPCA of Northern Nevada's annual "An Affur to Remember" Gala.
Lisa Rosen and Robert Stachow, from Carson City, bid on a live auction prize to win their dog a day as mayor of Reno.
Their bid of $1,100 won Everett his short term as mayor.
All proceeds from the gala were donated to the SPCA of Northern Nevada, a no-kill shelter based in Reno.
Reno Mayor Hillary Schieve officially proclaimed Everett mayor of the day on Thursday in a ceremony at Reno City Hall.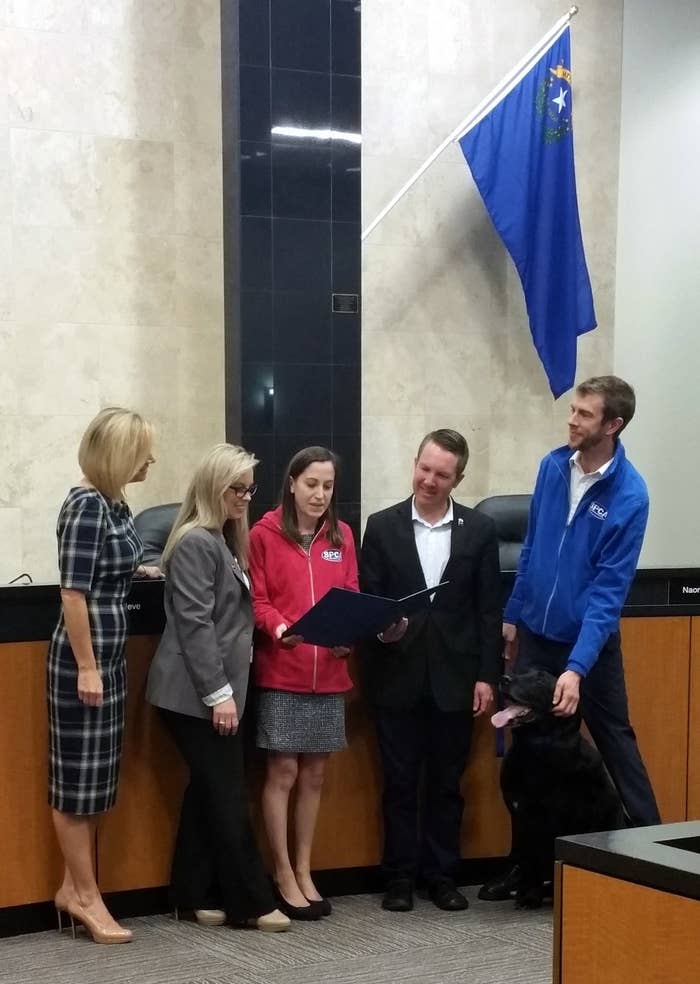 It was very official.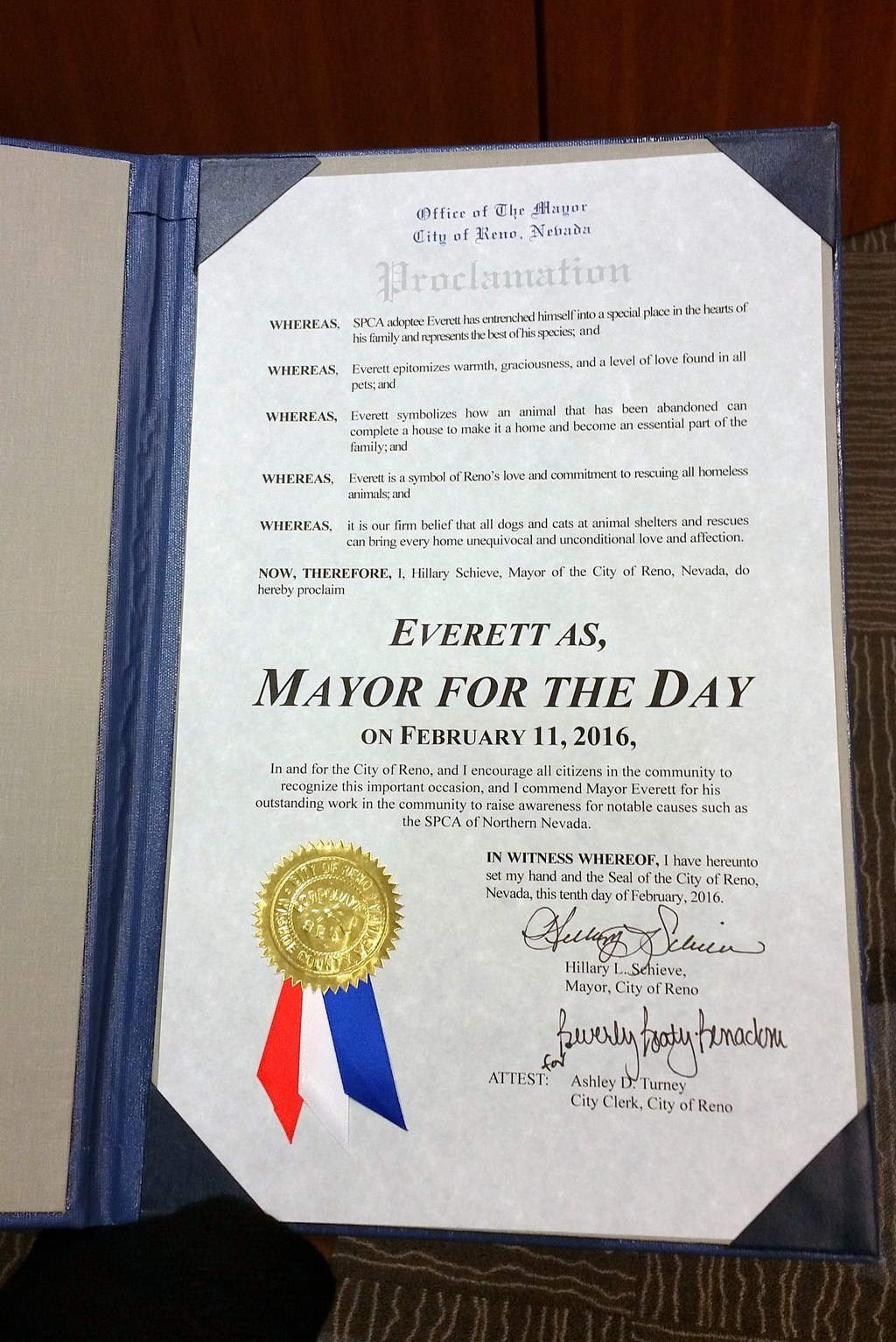 Everett behaved as anyone would expect the city's first dog mayor to behave.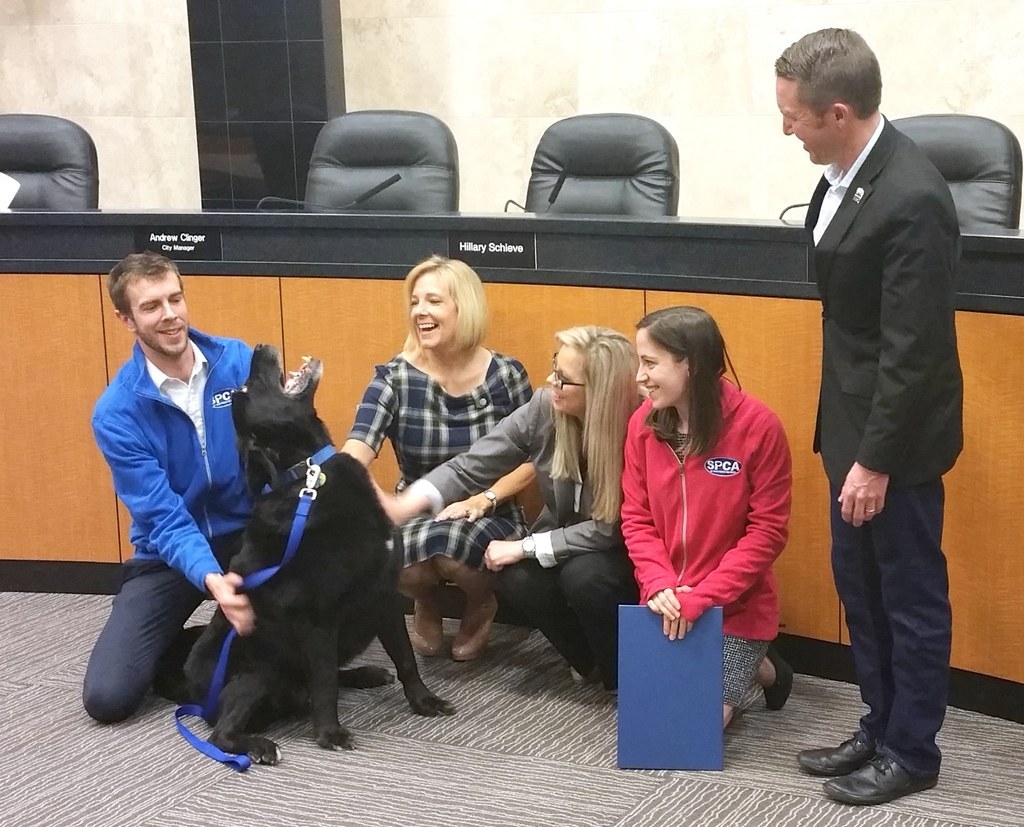 His priorities once in office were to make every park and restaurant dog-friendly and offer doggie lunches.
"Everett also demands his mom and dad not go to work anymore so they can stay home and play all day," said Rosen and Stachow in a statement to BuzzFeed News.
After the swearing in ceremony, Everett and his owners took a tour of the city's mid-town landmarks escorted by Reno Tahoe Limousine.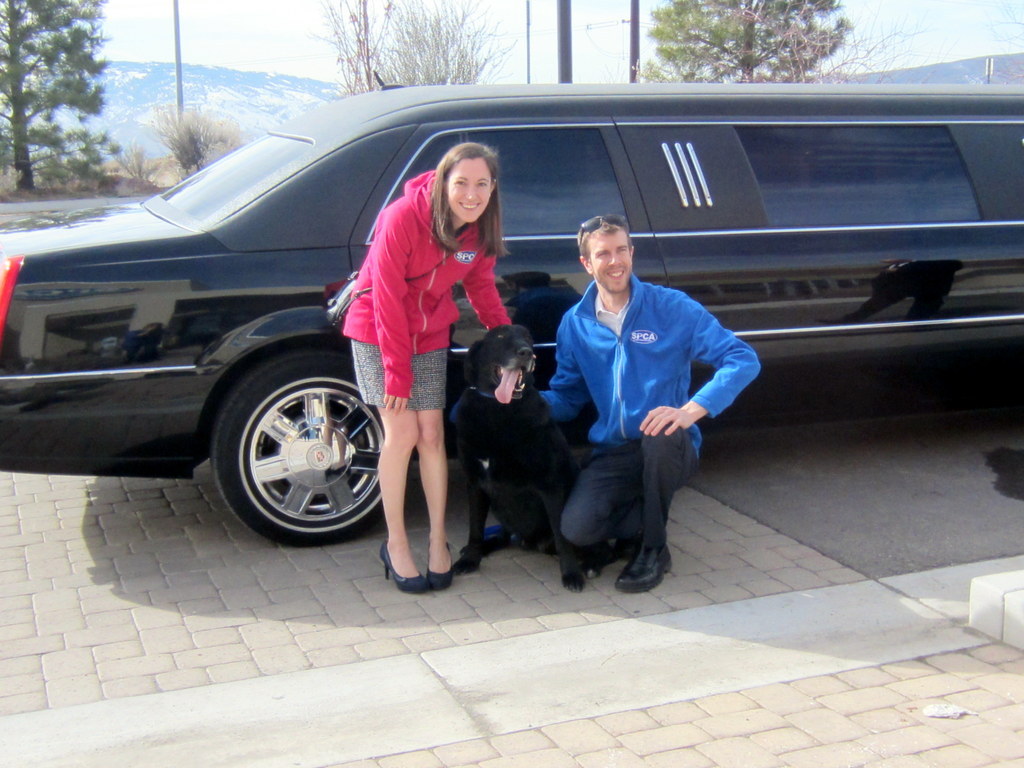 Everett's priorities for office included "Sticking his head out the window of the limo, paw shaking, meeting his constituents and drinking the Mayor Schieve's coffee. Mission accomplished," said Rosen and Stachow.
He did a few media interviews to share the meaning behind his winning campaign slogan, "A home for every dog, a bone in every bowl."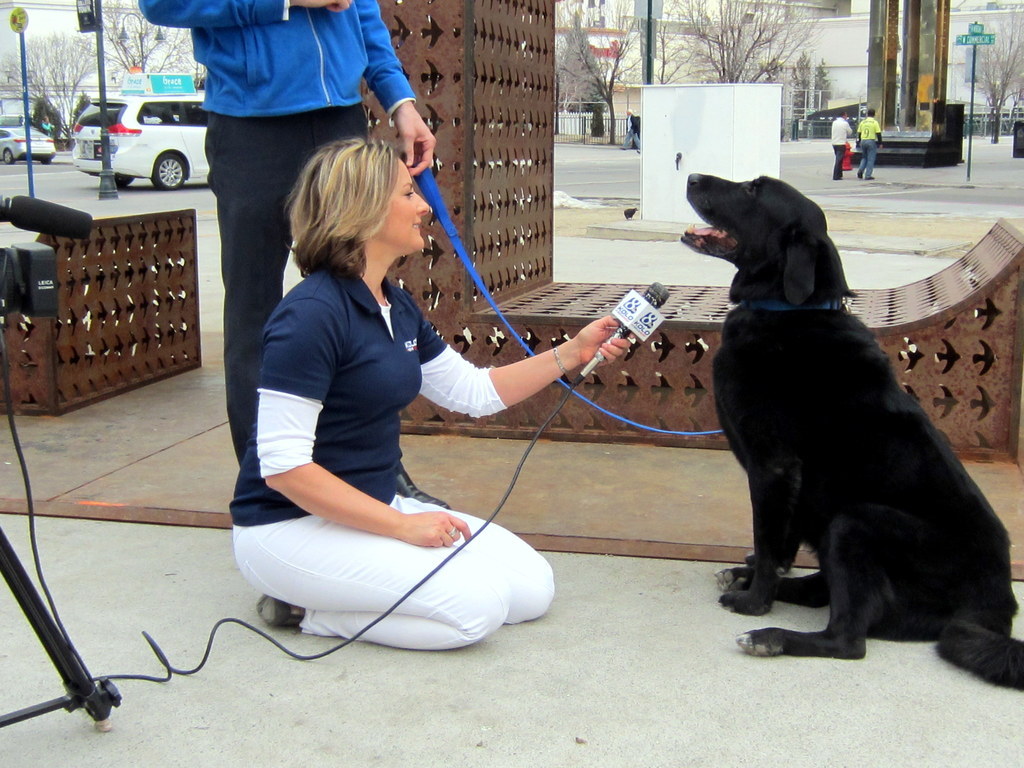 Everett was adopted by his owners on Feb. 22, 2014 at the SPCA of Northern Nevada. Rosen and Stachow told BuzzFeed News they chose "a big black dog" because "we know that they are harder to find homes for and we also know they make great pets."
"Everett knows what it is like to be in a shelter and long for a forever home," they said in a statement. "He wants all dogs and cats to find a forever home just like he did."
At the end of his one-day term as mayor, Everett received a retirement package which included a dog bed, bowl, gift basket, and 60-pound bag of dog food donated by PetSmart.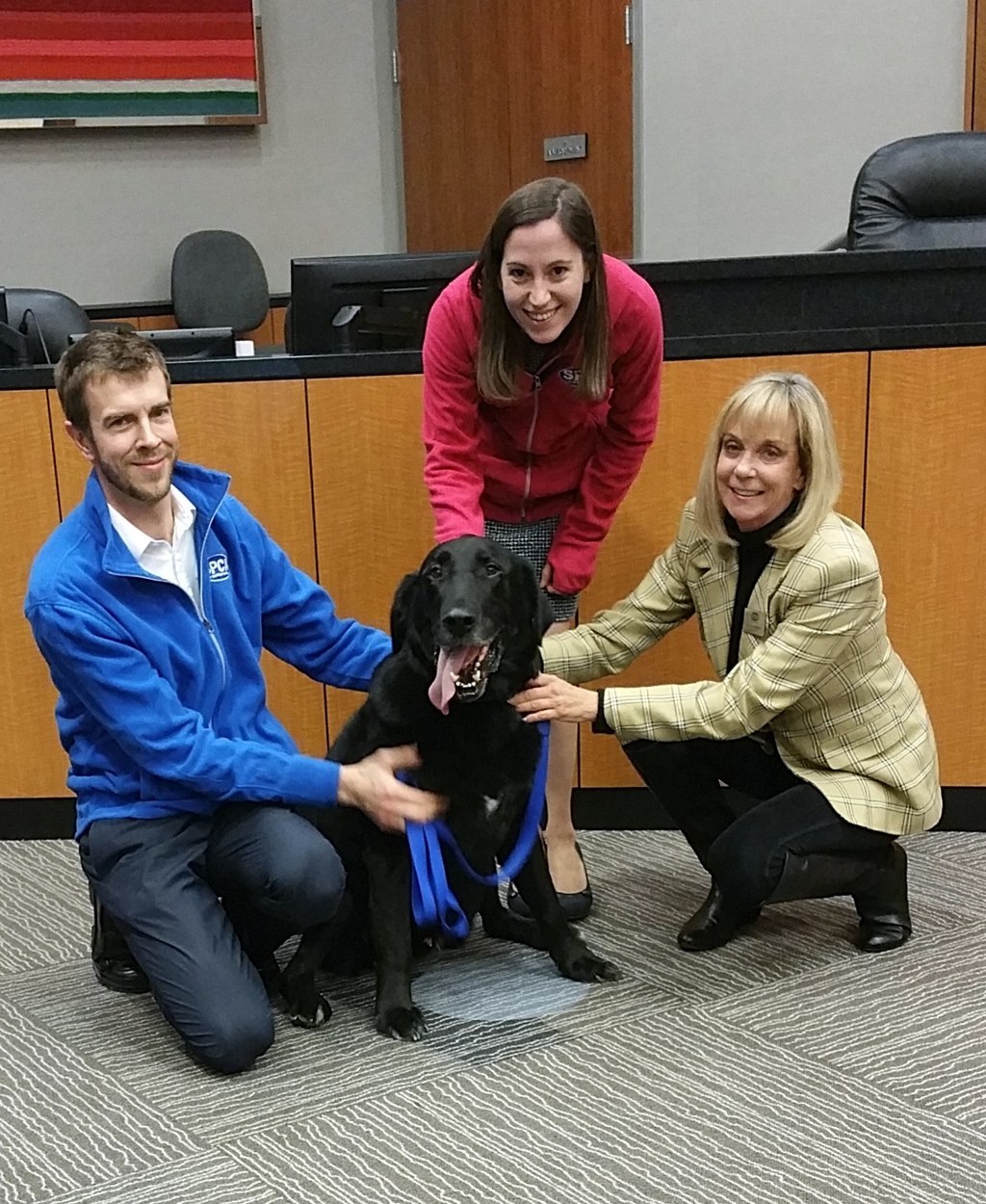 Everett was overall "very enthusiastic about his new duties," said Rosen and Stachow. "But glad that he is only Mayor for a short time because it is much harder than it looks."