In 2013, he teamed up with makeup artist Valeriya Kutsan to photograph these stunning geometric designs painted on models as part of a project called 2D or not 2D.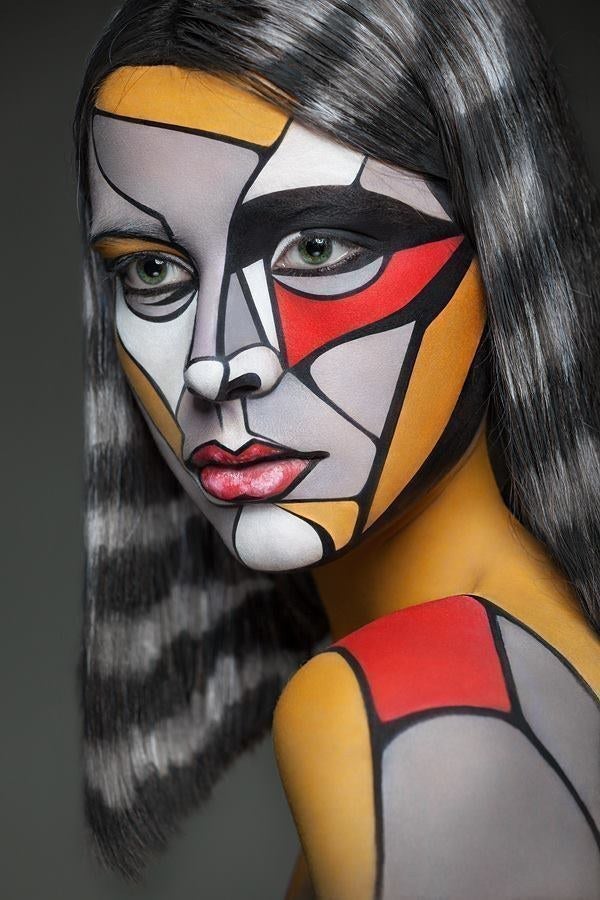 One portrait was featured on the July/August 2014 edition of Scientific American Mind.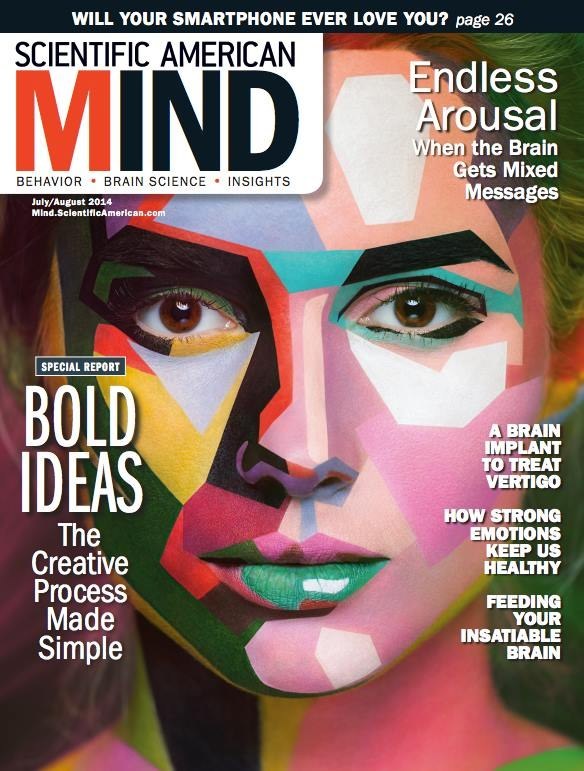 Recently, fans began to point out online that an image extremely similar to that one has sprung up as a new filter on Snapchat.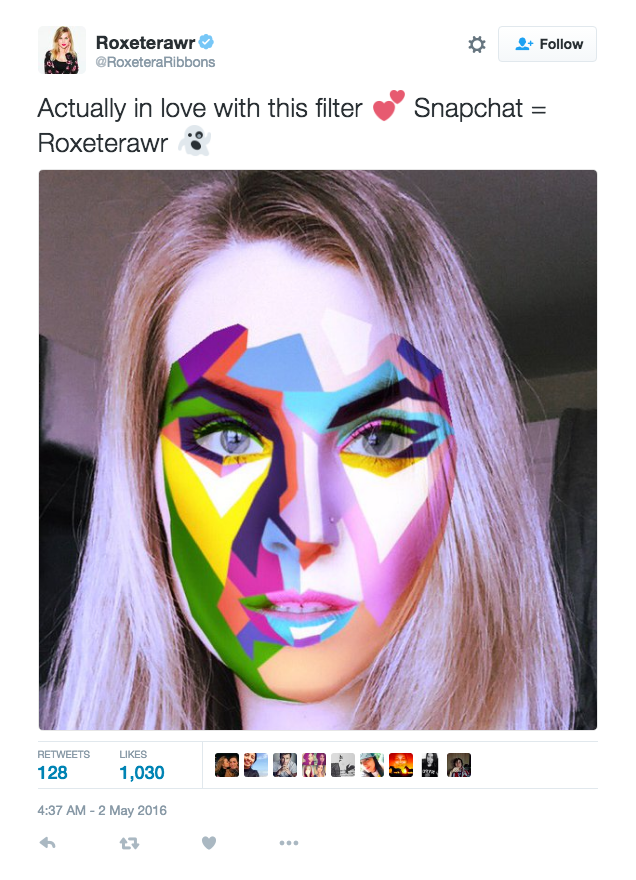 They said the new filter apparently follows the same geometric design and seems to have a nearly identical color pattern to Khokhlov's portrait.
Khokhlov told BuzzFeed News that Snapchat never contacted him about using his work in their new filter, despite the claims of the similarity between the two.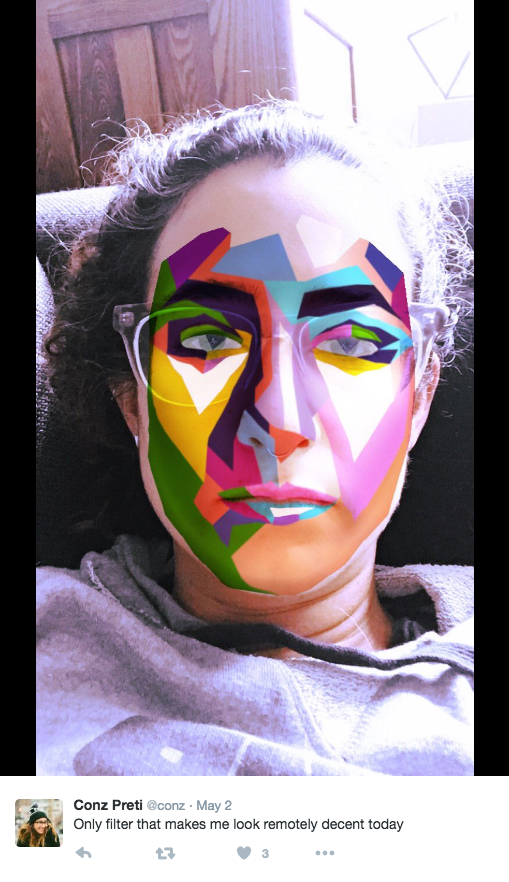 "They never asked me about it," he said.
But people quickly began to tweet that they made a connection between Snapchat's new filter and Khokhlov's work.

"#Snapchat, It would be great if you could give credit to Alexander Khokhlov (photo) Valeriya Kutsan (face art)," said one person in a tweet in Spanish.
Some other people also claimed that Snapchat had taken their work for the filter. But people said that the filter most resembles Khokhlov's portrait.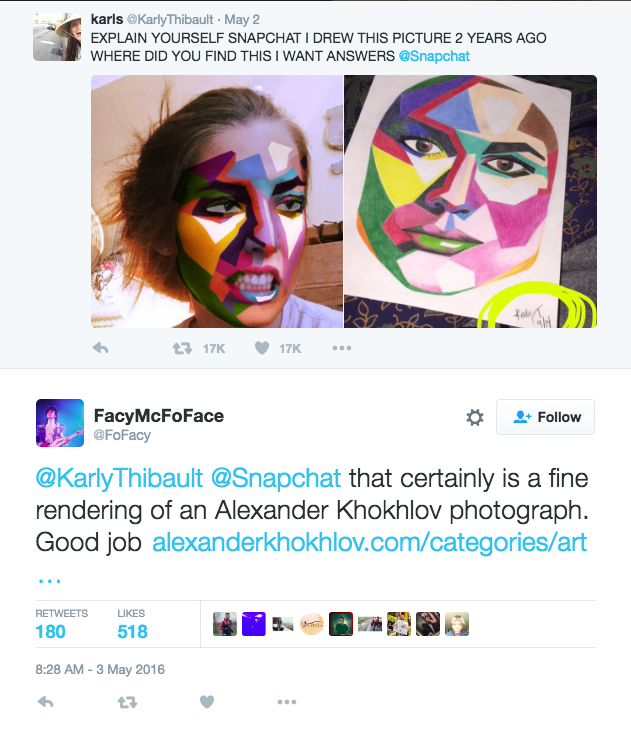 Snapchat told BuzzFeed News in a statement that the filter does appear to resemble other artistic work.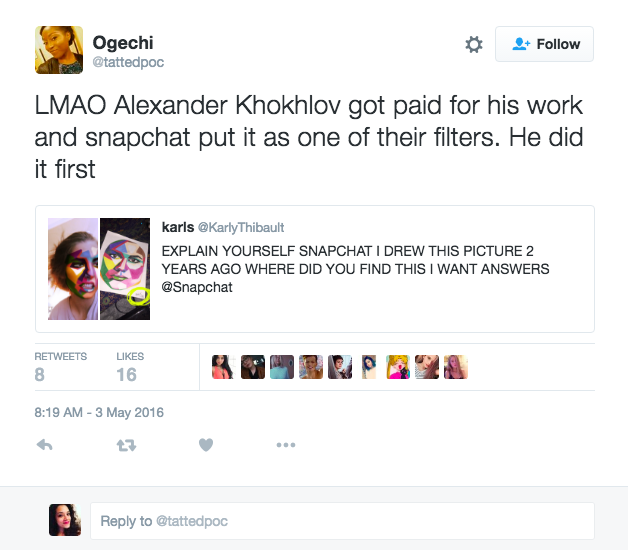 "We agree that this lens is similar to other artists' creations and we have removed it," said a Snapchat spokesperson. "We are sorry for this embarrassing mistake and we are taking action to make sure it won't happen again."
It is unclear whether Khokhlov will pursue any legal action against the company.