This Adele Fan Says Hello From The Parking Lot In A Plea For Concert Tickets
"Hello from the parking lot."
Tickets to Adele's upcoming North American tour completely sold out soon after they were available to purchase through the British singer's official website in December. Ticket prices then shot up to over $200 at some venues.
But while some fans paid hundreds of dollars to see Adele live in the U.S., Janee Bradford in Charlottesville, Virginia put her despair into a plea for free concert tickets.
Bradford, also known as Nay Nichelle, sings to Adele's "Hello" and explains she can't pay hundreds of dollars for concert tickets because her "pockets ain't deep."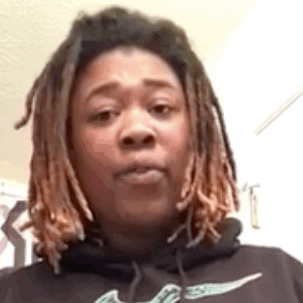 Bradford, 24, told BuzzFeed News that she gave up on her plans to buy two tickets to Adele's October concert in Washington, D.C. after she realized it would cost more than $500. Instead, she wrote and posted the song just before heading to work one day.
She was inspired by a "Hello from the parking lot" meme that emerged as ticket prices surged.
"I had no intention of doing [the song] for tickets," said Bradford. "I just did it for fun."
But now that the video of her song has gained attention, Bradford said it would be her dream to see Adele in concert.
She may get lucky. Adele told The Late Late Show's James Corden in a carpool karaoke segment that she got drunk and gave away two free tickets to a fan in Tennessee.
Bradford, who is an aspiring music artist, said she won't be disappointed if the video doesn't lead her to free concert tickets.
"I'm still excited at the end of the day because this will help get my voice heard," she said.
Here are the full lyrics to Bradford's parody:
Hello, it's me
I was wondering you could send me two tickets for free
Cuz they too high
My pockets ain't deep
Times have changed and it's too hard
Ain't nothing aorund me cheap
Hello, Adele, can you hear me?
I'm in Charlottesville, Virginia dreaming
But I can't pay that price
I gotta pay for rent gotta pay for life
I gotta pay for Wi-Fi
There's such a difference between us
And I really can't
Hello from the parking lot
I'm so glad I got a close spot
Cause I can't see you but I know you are here
A hundred damn dollars
Adele that ain't fair