The shelter dogs at the Cuyahoga County Animal Shelter in Valley View, Ohio, don't mind wearing a cute outfit or two.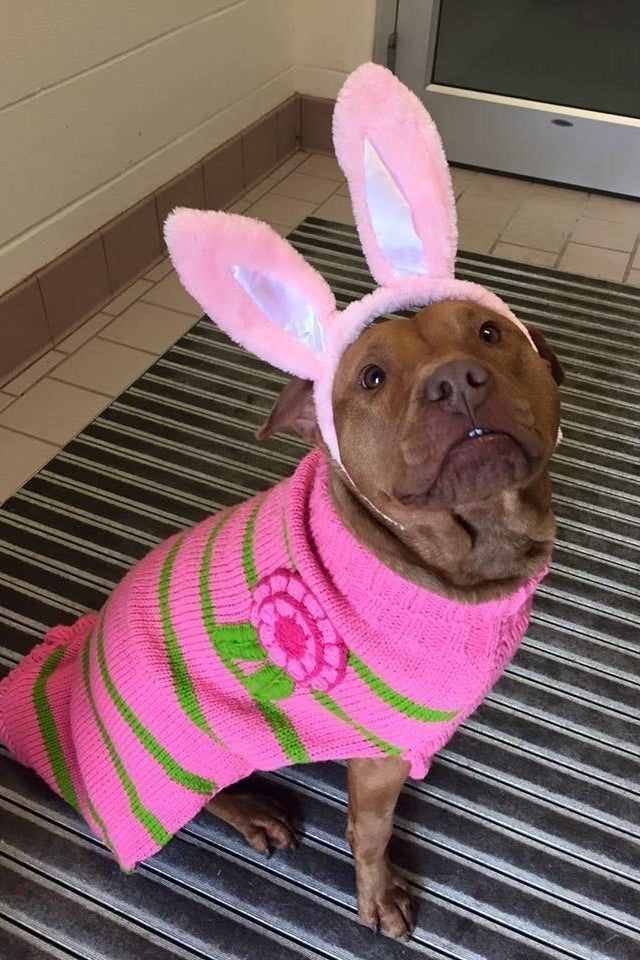 Mindy Naticchioni, the shelter's director, told BuzzFeed News the shelter's volunteers often promote their dogs for adoption on their Facebook page where they dress the pups in various outfits.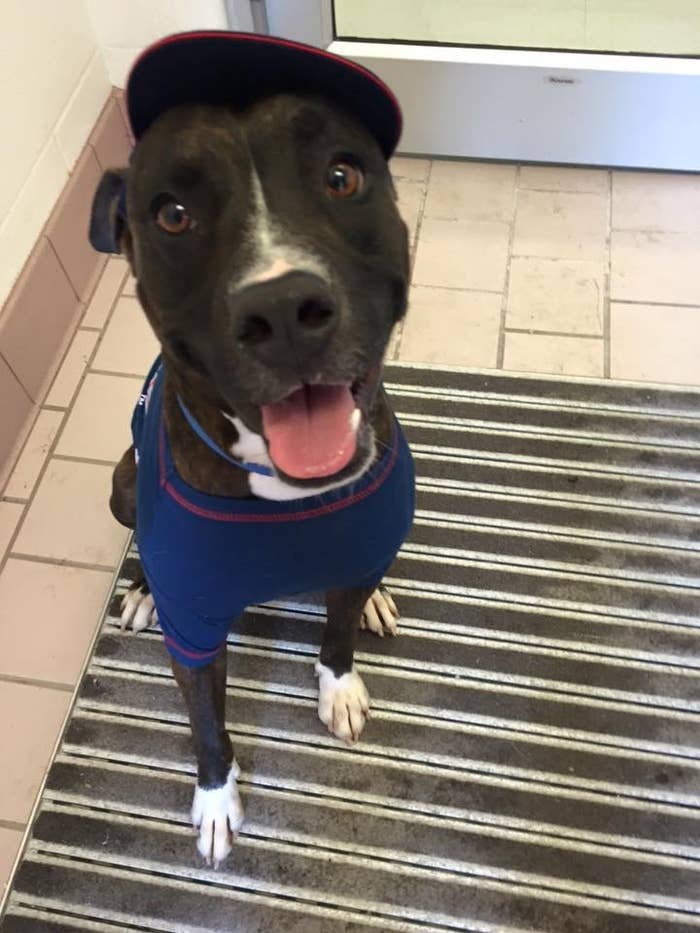 "I think it's obvious we're all still mourning the loss of Prince," said Naticchioni. "We're saying good bye to him by putting it on the friendly faces of dogs."
Dressed in black wigs, a women's purple coat, a white sweater, and a scarf, each dog gave their best impression of the late artist.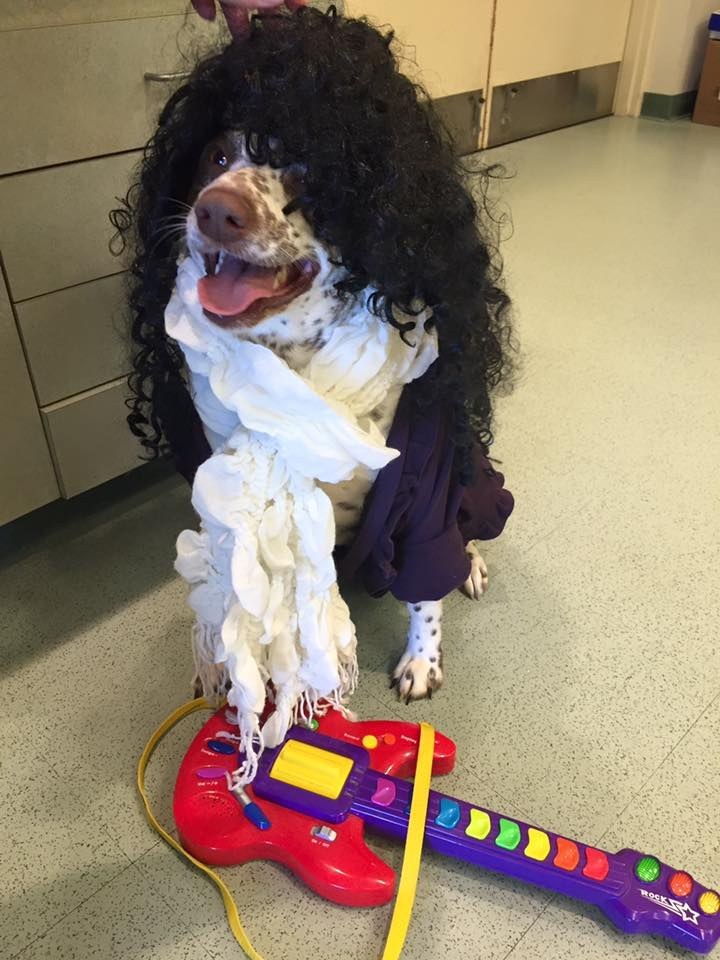 Rosie, a 2-year-old pit mix and a huge Prince fan, honored the artist by giving her best rendition of the song "Kiss." Lisa, a spunky 3-year-old pit, shows her best Prince grin.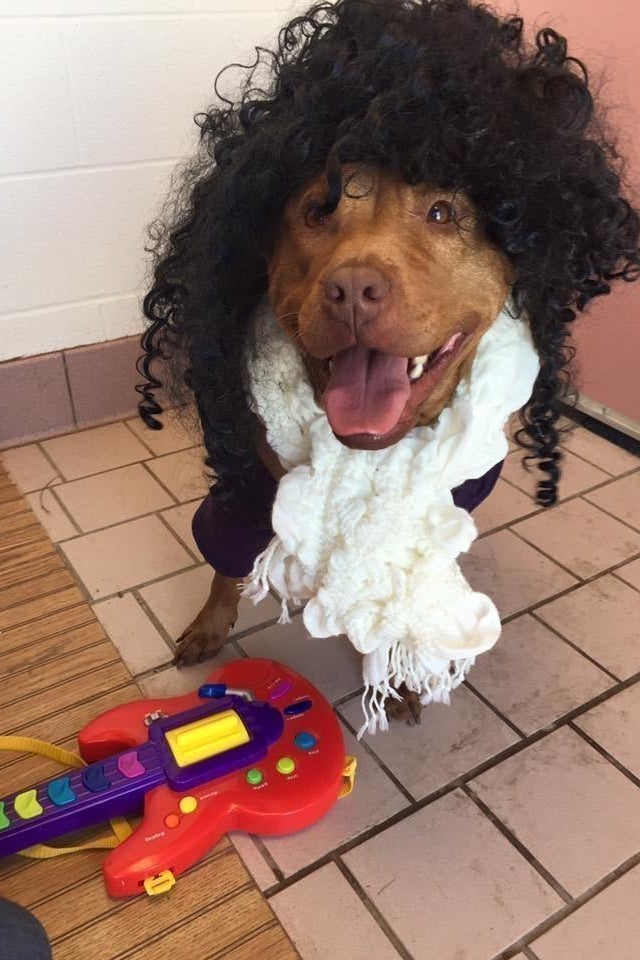 "Something about a smiling dog with an open mouth really warms people," said Naticchioni. "We'll still miss you Prince, but these dogs need a home."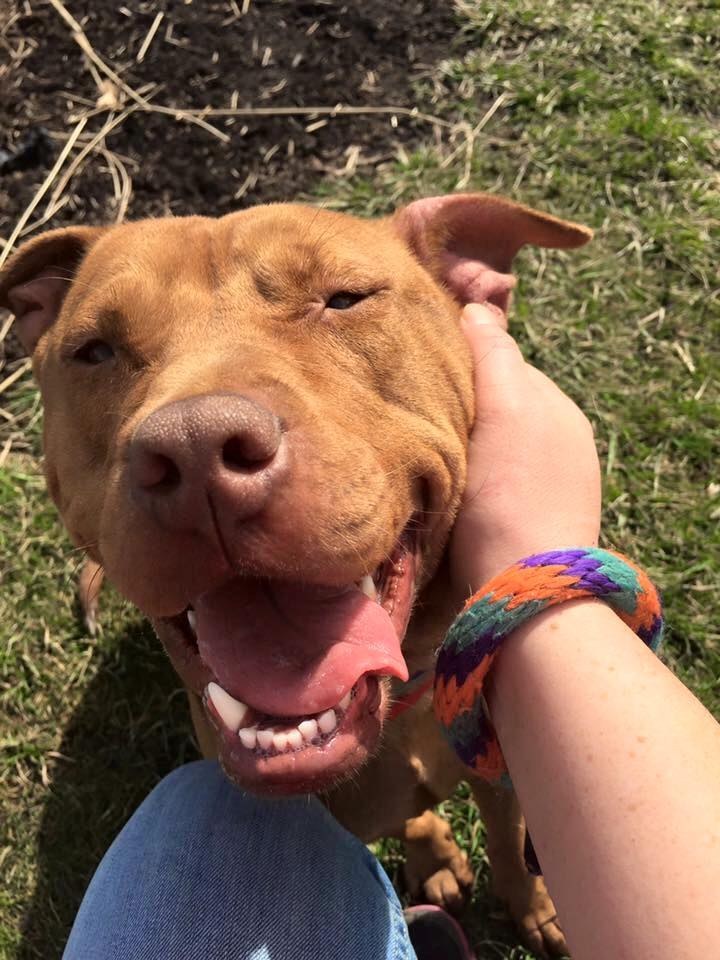 Naticchioni said Rosie, Nesquick, and Lisa are all available for adoption. Ladybug was adopted on Tuesday.