A Court Mistakenly Told People To Call A Sex Hotline To Report For Jury Duty
Calling in for duty has never been so sexy.
Jury duty can be a drag. But a group of 350 jurors in Jackson County, Mississippi, summoned for their civil duty got a little bit of a thrill on Sunday night when they called the 1-800 number listed on the Circuit Court's letter.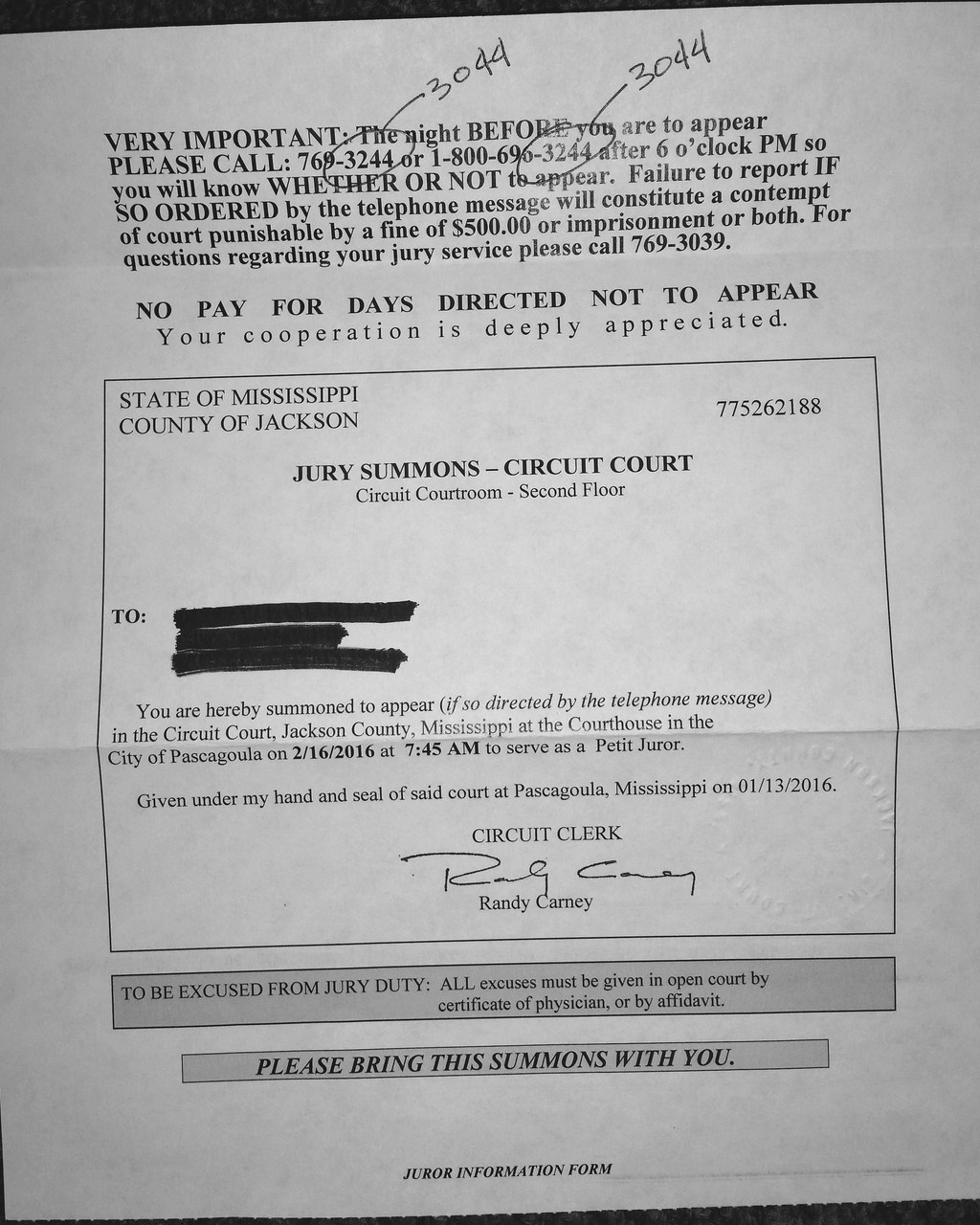 Callers reported that the number sent them to a sex hotline, Jackson County Circuit Clerk Randy Carney told BuzzFeed News.
"It would prompt them to press one for hot chicks, or two for hot guys," said Carney. "I didn't call the number personally."
Some callers told Carney that it sent them to a cruise line, he said.
The 1-800 number sent BuzzFeed News to a Caribbean cruise survey when we called on Wednesday at around 2:30 p.m.
The number was a printing mistake. Carney wasn't aware of the mistake until Circuit Court Judge Robert Kreb called him late Sunday night about the incorrect number. Carney sent an apology letter to jurors with the correct information on Monday.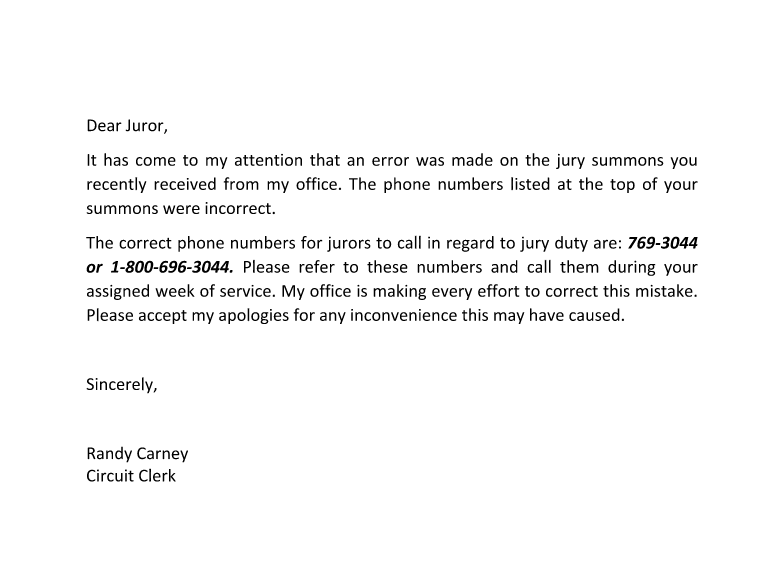 About 20 of the summoned jurors drove to the courthouse Monday morning for duty, and they had plenty of complaints.
Carney still doesn't know what exactly caused the mix-up.
The office contracts with a private business to print the letters. They are then folded and stuffed by the clerk's office.
The IT department is running forensic tests on the letter to determine who changed the numbers, said Carney.
"Obviously my office regrets that it happened," he said. "Anytime you deal with humans you're going to have human errors. We're going to have to chalk it up to human error until we know otherwise."
Carney said it was a strange way to begin a new job, but takes responsibility for not reviewing the letter before it was mailed out.
"It was my fault," he said. "However, that will not happen again because I will personally proof everything. It's just one of those things. Welcome to the new job."