Japan got a boozy version of Kit Kat on Friday. Nestlé Japan introduced the Sake Kit Kat packaged in a traditional Isshobin sake bottle, which is fitting because the bars have a .8% alcohol content.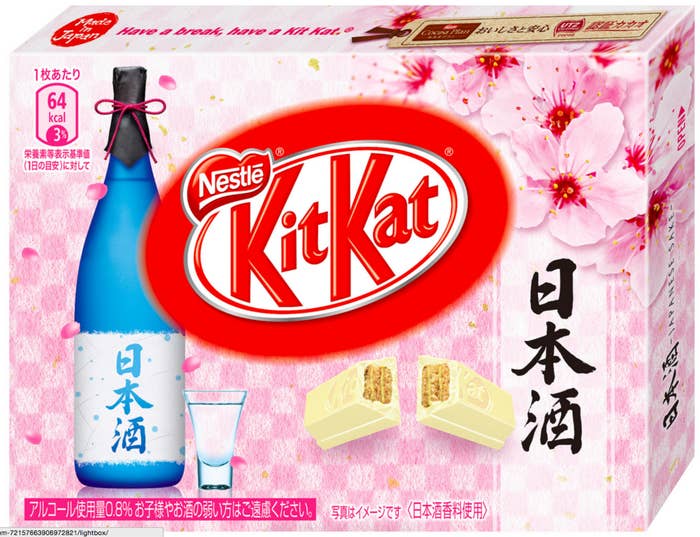 The alcohol content is pretty minimal. A typical 12-ounce bottle of beer has 5% alcohol content, according to the Center for Disease Control.
Despite this, Nestlé Japan spokesperson Takuya Hiramatsu told BuzzFeed News that "children and lightweight drinkers are kindly requested to refrain from consuming this product."
That means more for you.
The bars come at a premium price of 150 Yen, or about $1.24, for a three-pack. A regular Kit Kat three-pack costs 100 Yen, or 83 cents.
The specialty Kit Kat is only available in Japan. Hiramatsu described it as "the elegant taste of sake, wrapped in the gentle sweetness of white chocolate" with a "mellow, full-bodied flavor, and a refreshing aftertaste of sake."

Hiramatsu does not suggest pairing the Kit Kat with actual sake.