Miami's police union president announced on Wednesday that its officers voted to boycott Beyoncé's April 26 concert accusing the artist of promoting the Black Panthers and an "antipolice message" through her Super Bowl performance.
"The fact that Beyoncé used this year's Super Bowl to divide Americans by promoting the Black Panthers and her antipolice message shows how she does not support law enforcement," said Javier Ortiz, president of the Miami Fraternal Order of Police, in a letter on Wednesday.
The union has about 1,300 members, Ortiz told BuzzFeed News in an email.
Beyoncé's Super Bowl halftime show was full of symbols of black pride, including back-up dancers dressed in black leather and berets. Beyoncé also appeared to pay tribute to Michael Jackson's halftime show for Super Bowl XXVII in 1993.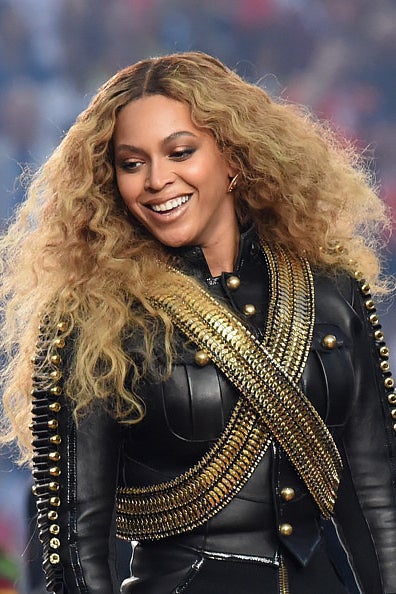 The performance also took place during Black History Month and coincided with the 50th anniversary of the Black Panthers Party, a revolutionary black nationalist and socialist organization founded in Oakland, California. The group was founded on October 15, 1966.
The anniversary, paired with Beyonce's performance of her new single, "Formation," elevated the performance into the artist's most direct political work yet.
Ortiz didn't watch the Super Bowl performance "out of respect for our profession," but "mistakenly" watched her "Formation" music video. He took issue with a scene where a boy dances in front of riot police and raises his hands up to signal "Don't shoot."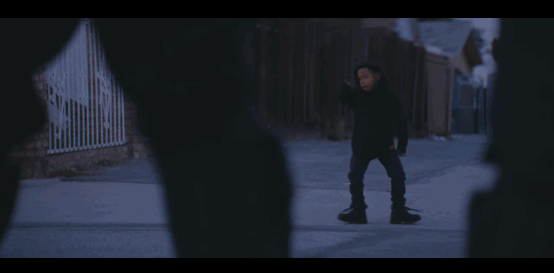 Ortiz writes "Hands up, don't shoot was built on a lie."
He said to review the United States Department of Justice report on the death investigation of Michael Brown, whose death sparked the "Hands Up, Don't Shoot" slogan.
He points to Witness 108's refusal to testify in the grand jury process over Missouri officer Darren Wilson's shooting of Brown. The witness, who suggested Wilson was "in the right," told investigators he'd rather "go to jail than testify before the county grand jury."
Ortiz goes on to write "those hands up, don't shoot accounts are inaccurate because they are inconsistent with the physical and forensic evidence."
Ortiz has not been silent about his opinions of Beyoncé's recent performance and music video. He has been sharing his thoughts all over Twitter.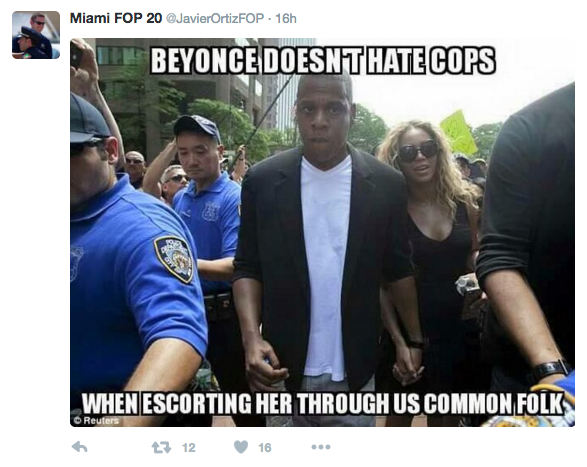 "Back the blue."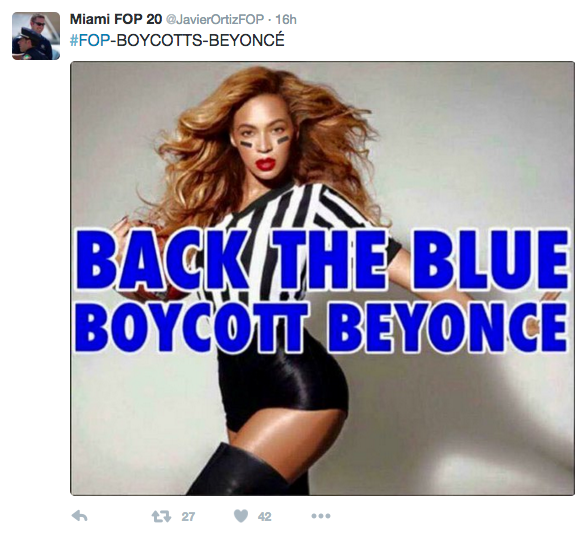 He rebuffs accusations that his reaction is over any fear of "a strong black woman."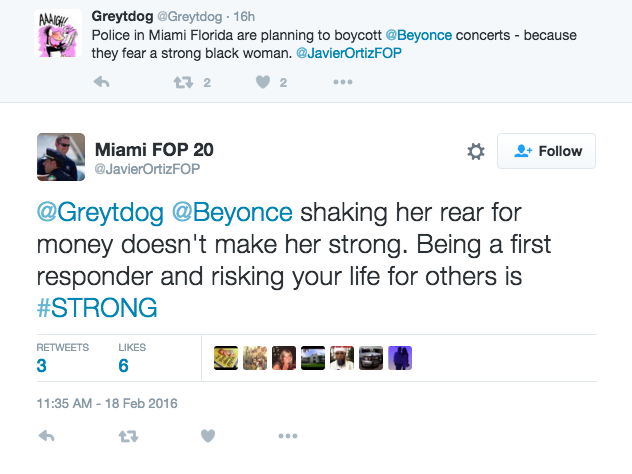 He shared Milwaukee Sheriff David Clarke's comparison of her performance to the KKK.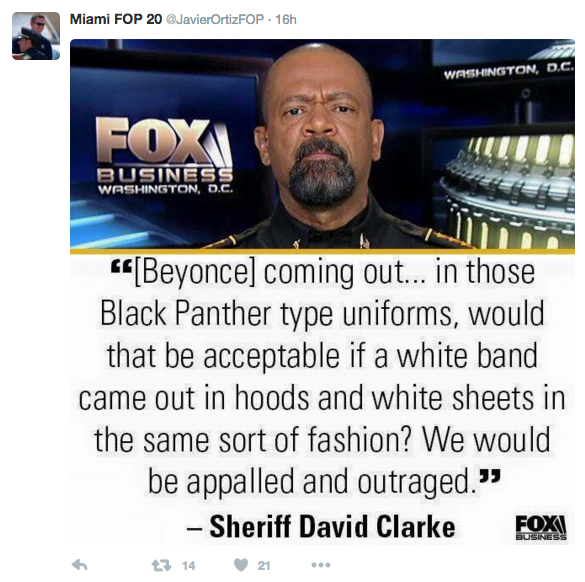 Ortiz said while Beyoncé salutes the Black Panthers, he salutes NYPD Officer Richard Rainey, who was shot by two members of a Black Panther splinter group in 1981 and died last March.
He asked "all law enforcement labor organizations to join our boycott across the country and to boycott all of her concerts."
The Miami Police Department did not immediately respond to BuzzFeed News' request for comment.