The next bag of apples you buy at Whole Foods may look a little gnarly. The grocery chain told BuzzFeed News on Tuesday that it is exploring partnerships to sell so-called "ugly fruit" to reduce food waste.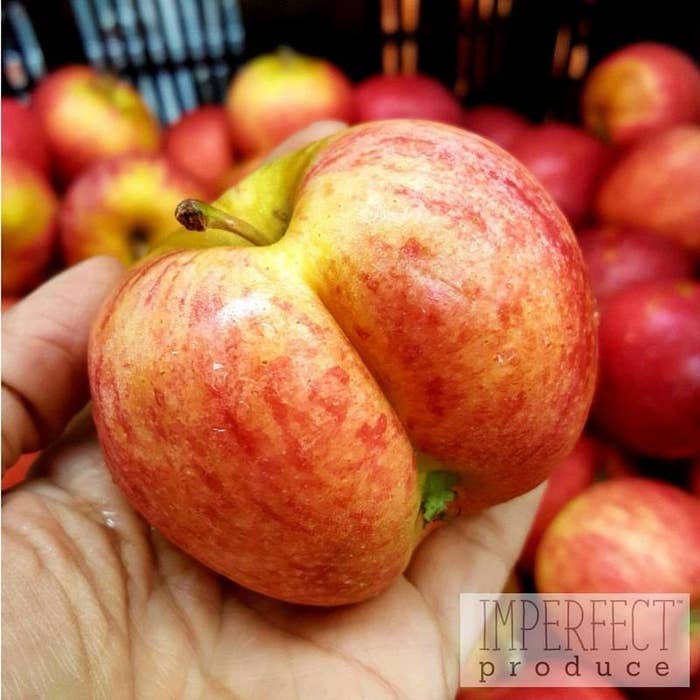 "As a business, our goal is zero waste and we're always looking for ways to reduce our collective impact and positively influence the industry," said Whole Foods produce spokesperson, Liz Burkhart.
The stores already operate composting programs and use "less cosmetically appealing produce" to make juices and smoothies, said Burkhart.
The company said it is partnering with California-based Imperfect Produce to launch test sales of the ugly fruit in some of its Northern California stores.
"We can't think of a better partner to launch this with," CEO of Imperfect Produce, Ben Simon, told NPR. "The ugly produce trend has taken off across the world, and our fingers are crossed that U.S. consumers will be just as excited."
Retailers typically pass up these pieces of produce out of concern that consumers may not bite. These unwanted fruits and vegetables contribute to an estimated 133 billion pounds of food waste, according to the USDA.
Simon told BuzzFeed News that Imperfect Produce's fruits and vegetables are just as nutritious and safe as other produce at a grocery store.
"Our produce is usually rejected from grocery stores for being too big, too small or misshapen but all of that is skin deep," he said. "We're not talking about produce that is bruised or damaged. This is tasty, delicious and just as good the 'normal' looking produce next to it."
These ugly fruits can look pretty freaky. Like this strawberry that looks like it has warts.
Or this carrot that looks like it really needs to pee.
Sometimes, however, their odd forms are beautiful. This bell pepper is like an edible replica of the "Torso of Aphrodite."
Whole Foods is only piloting this program now, but in France, the large grocery chain Intermarché has been selling twisted and scarred produce since 2014.
Intermarché's ugly fruits have been a big success with consumers, according to NPR.
The store sells the unsightly produce at a 30% discount and markets them under a campaign, #lesplusmoches, or, "the ugliest."
Simon said consumers can "fight food waste with their purchase" of ugly produce.
"Consumers have a real opportunity here to make an impact and close the loop on food waste," he said.