TGI Fridays is now courting the children of its baby boomer patrons under a redesigned restaurant with a new name, Fridays.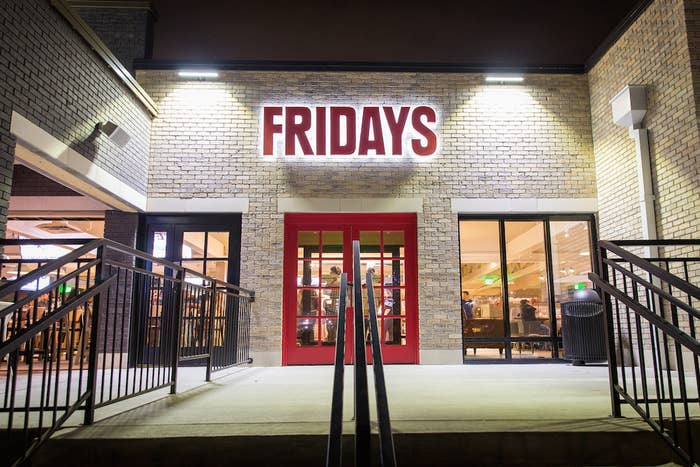 The restaurant chain is testing out the new decor and menu to keep up with younger guests who have different tastes than older patrons when it comes to choosing a place to work or socialize, a Fridays spokesperson said to BuzzFeed News.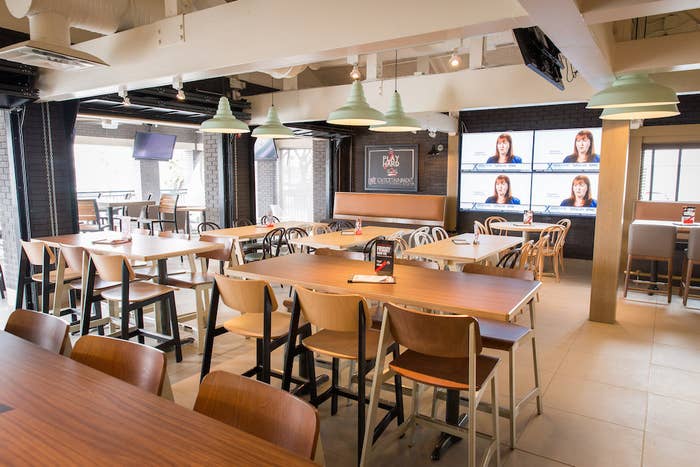 "Since the inception of Fridays (you know, when it was a singles bar), our guests have expected us to be a place where they can have fun and meet up with new and old friends," the spokesperson said. "But that looks differently today."
The Corpus Christi restaurant's brighter and more vibrant contemporary design includes new "flexible areas" where guests can relax however they'd like, said the representative.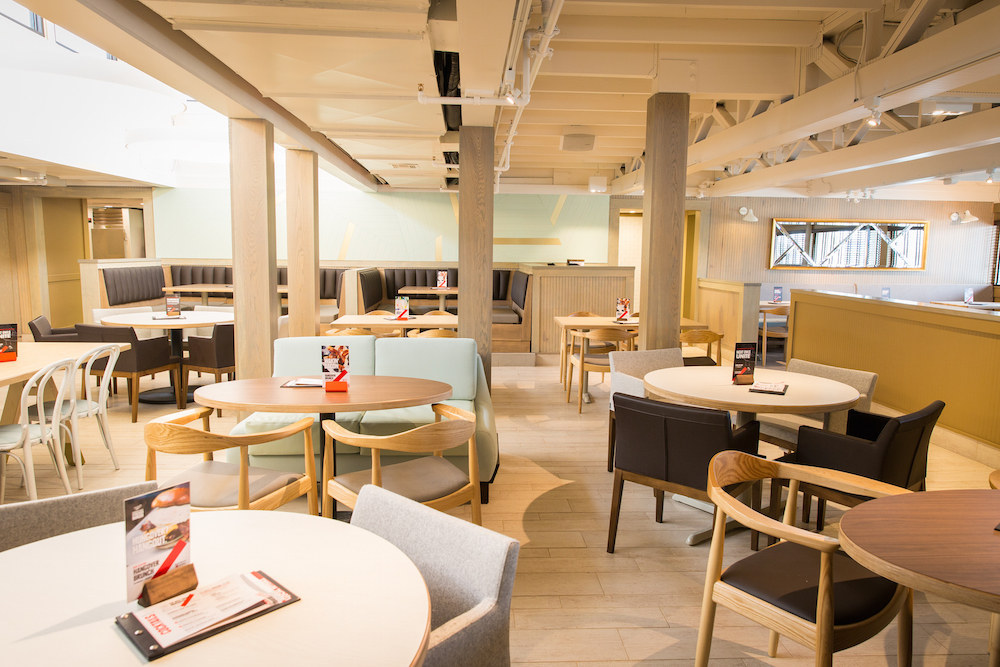 The restaurant has also expanded its hours to stay open from 7 a.m. to 2 a.m.
Guests in a rush can now grab a bento box, salad, or sandwich instead of sitting down to eat.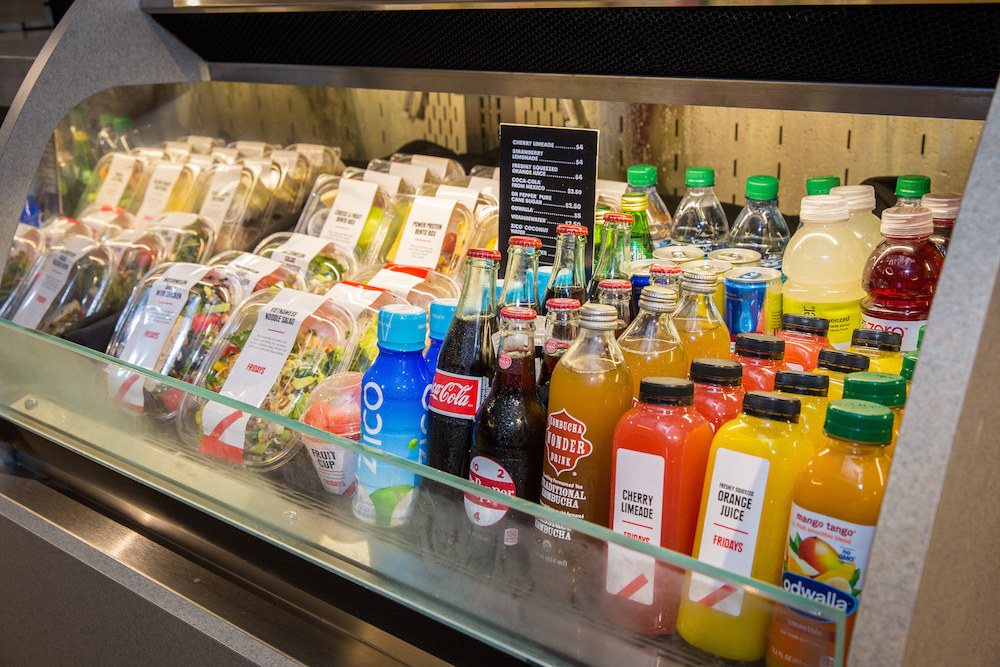 People can also swing by Fridays for a quick coffee or use the restaurant as a work space while they drink one of the chain's new freshly squeezed juices.
The revamped menu also includes "Hangover Brunch" on Saturdays and Sundays, which includes Bloody Marys, smoothies, ancho-cocoa chicken and waffles, and buckets of bacon.
It also will begin hosting trivia nights.
Dallas, Texas–based TGI Fridays has been in the process of revamping its restaurants since it was sold to private equity firms in 2014 in a $800 million deal, according to the Wall Street Journal.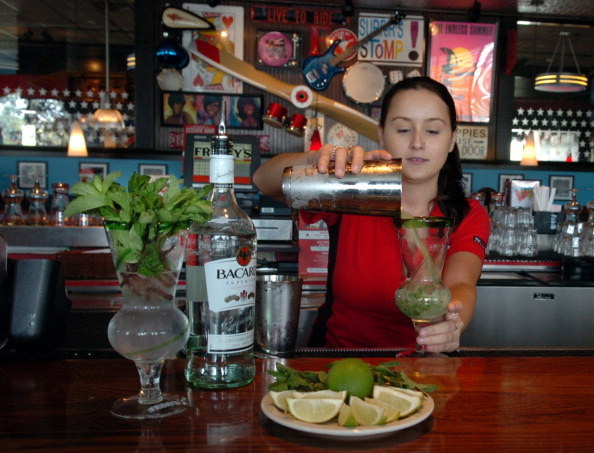 TGI Fridays former chief executive Nick Shepherd described the restaurant's decor to the Wall Street Journal as "lots of ephemera and bric-a-brac."
"It was quirky in the '70s, quaint in the '80s, outdated in the '90s and had grown past its sell-by date in the 2000s," he said.
But even with these improvements to the decor and a fresh food–based menu, the chain's U.S. sales decreased by 1.5% and it closed by 2.8%. Its store count also declined from 527 to 512, according to a Technomic research report.
TGI Fridays made $1.6 billion in U.S. sales in 2014, according to Technomic.
The spokesperson called Fridays "the original social instigator" where guests come to connect with friends.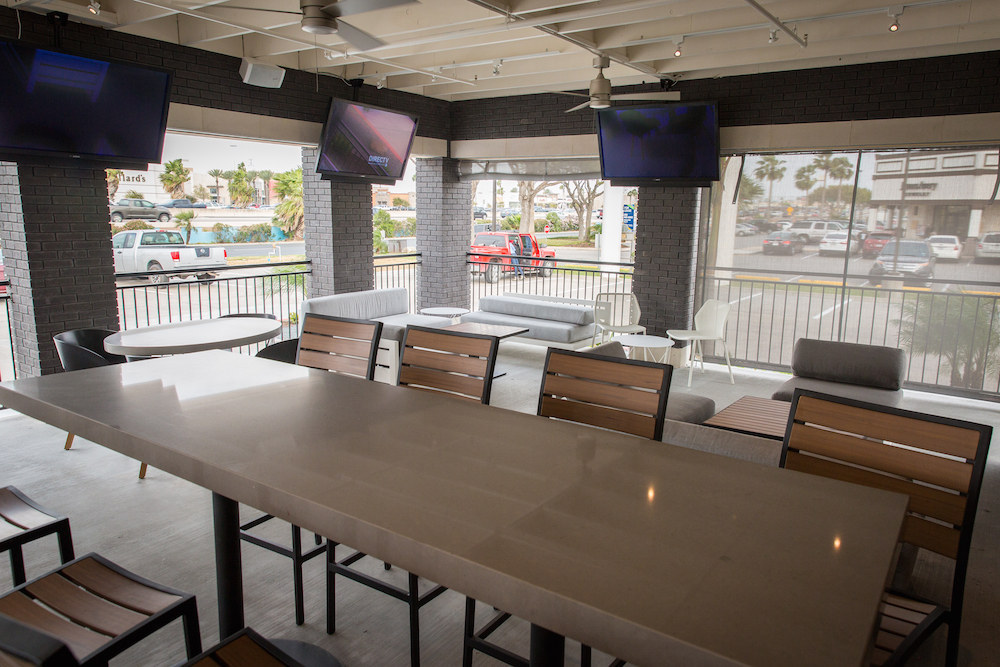 "Guests come to us as a destination where they can have fun and socialize — and as their needs change, we need to change, too," the rep said.
The company's next redesigned restaurant will open in Forest Hills, New York, in the late summer.