Texas Sheriff Says Video Confirms Man Was Holding Knife When Fatally Shot By Deputies
The shooting of Gilbert Flores in Bexar County last month is now being reviewed by the local district attorney's office.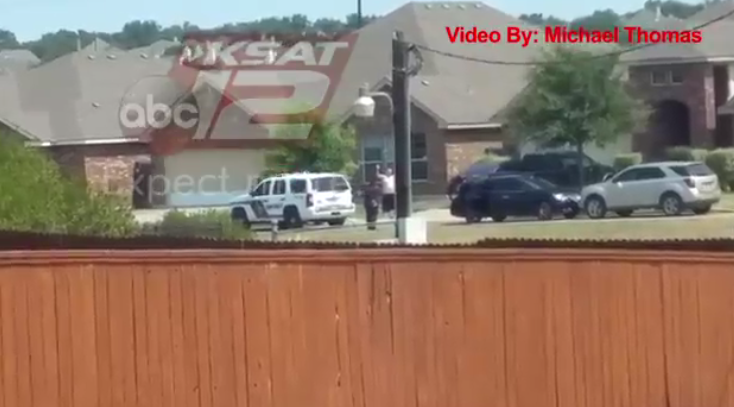 The Sheriff's Office in Bexar County, Texas, has said that video footage capturing the fatal shooting by two deputies of a man with his arms raised also proves the man was holding a knife.
Gilbert Flores, 41, was shot and killed by deputies Robert Sanchez and Greg Vasquez in a residential San Antonio neighborhood on August 28. The shooting sparked a public outcry after KSAT-TV aired video footage of Flores seeming to show his hands up when the deputies opened fire.
In a press release Tuesday, the Bexar County Sheriff's Office said it had completed the majority of its investigation and handed over the evidence to the District Attorney's office for review.
Spokesman James Keith said a second, unreleased video authorities had been turned over to the Texas Department of Public Safety for analysis.
"That video has since been returned to us and confirms the man who was killed, Gilbert Flores, had a knife in his hand when he was shot," Keith said. "At this time there are no plans to make public that video or any other evidence associated with this case."
Keith told BuzzFeed News on September 3 the video was shot from a different angle to the KSAT-TV footage, but also showed Flores' hands in the air at the time of the shooting.
The two deputies have been placed on administrative leave.
The District Attorney's office said Tuesday it also had no plans to release the second video until the case is resolved, warning its investigation may take several months to complete.